One of the items I had the hardest time finding when we moved into to our home, was affordable gold bar stools, which is why I'm writing this post today on 10 Affordable Gold Bar Stools for Home Design. I hope that it will be of use to anyone else out there who is on the hunt for gorgeous, affordable gold bar stools but like me, doesn't want to pay an arm and a leg. Now trust me, there are plenty of gorgeous gold bar stools out there but affordable gold bar stools? Now that is another story altogether. Affordable gold bar stools can be very difficult to find. Lucky for you, I've spent countless hours researching gold bar stools so I'm going to give you guys the prettiest and most affordable bar stools I found during my search. I've scoured the web and have found the best, highest-rated, and most affordable gold stools from places like Target, Wayfair, Houzz, Joss and Main, and Cb2.
Personally, I chose the Gold Gary Stools from Wayfair for my kitchen as you will see from the pictures of our home. We have been so pleased with them and I would highly recommend them. They are comfortable, beautiful, and the price point is amazing. If you are looking for affordable gold bar stools for home design, I'm sure you can find some for yourself from the list below and you can also just click on the pictures to shop the bar stool that you like: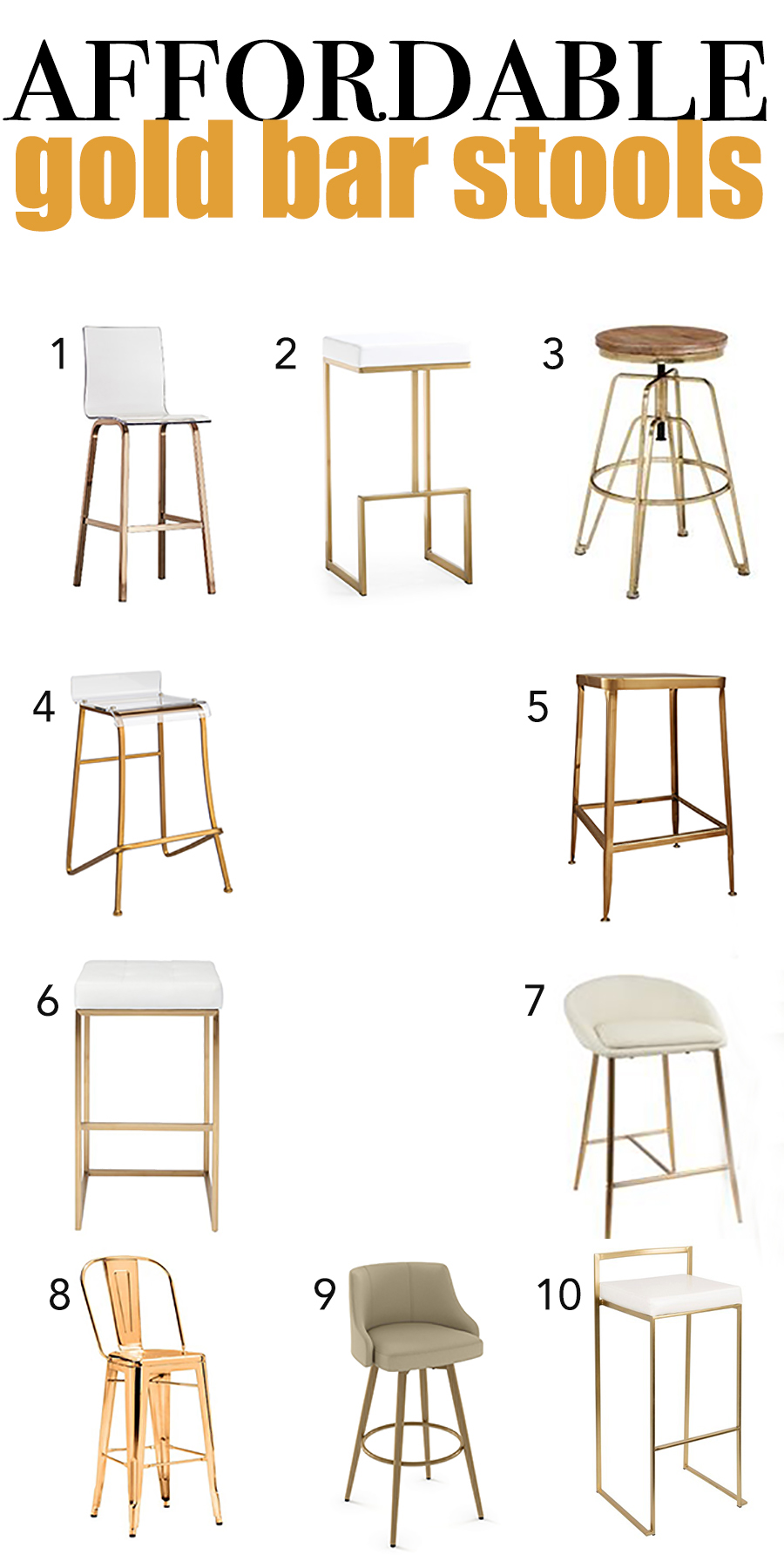 Acrylic Bar Stool | 2. TOV Gold Bar Stool | 3. Maureen Adjustable Height Gold Bar Stool | 4. HOUZZ Acrylic Low Gold Bar Stool  | 5. cb2 Gold Counter Stool |6. Chi Counter Stool | 7. Matisse Counter Stool | 8. Industrial Gold Bar Stool | 9. Duncan Swivel Bar Stool | 10. Wayfair Gary Counter Stools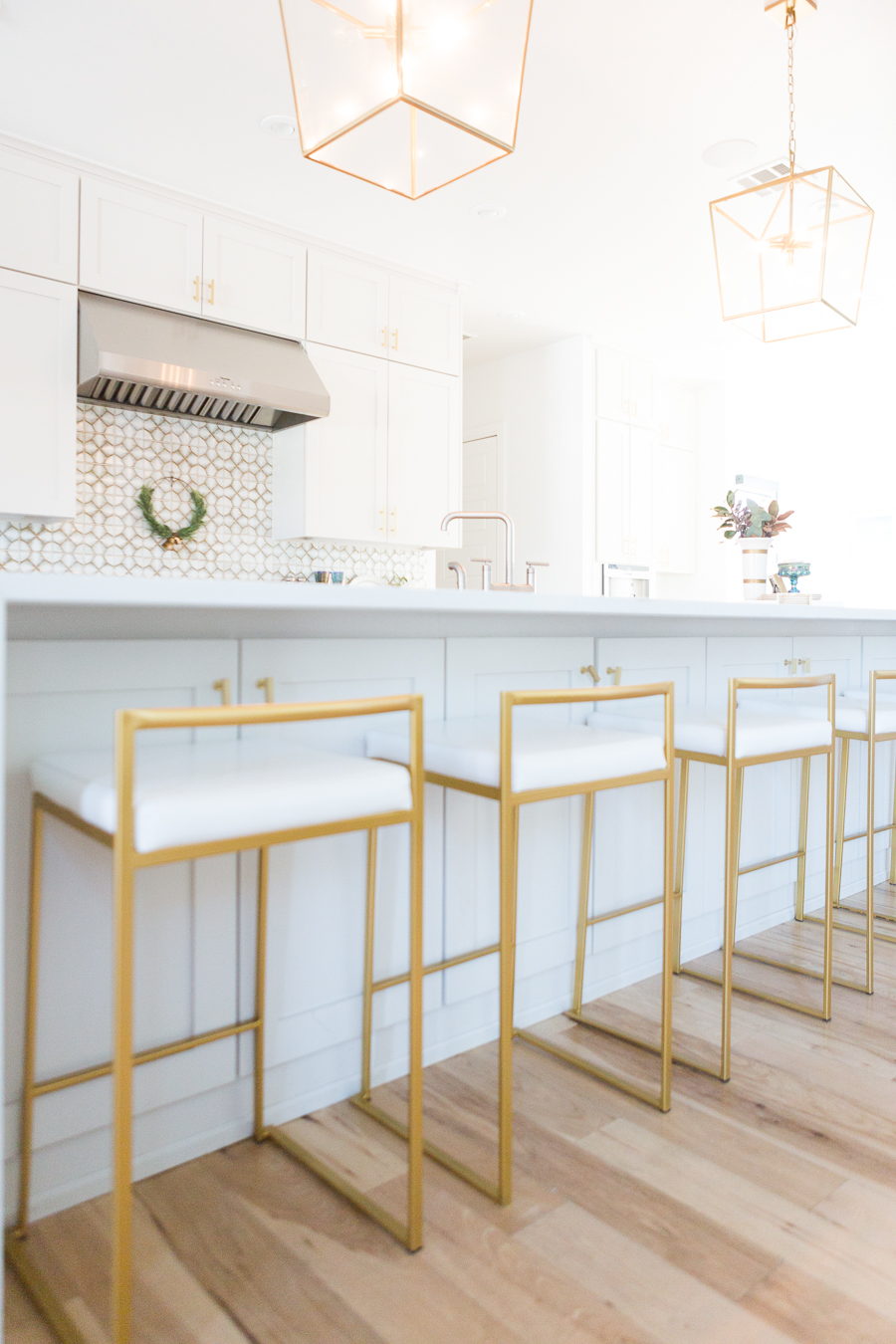 Large kitchen islands are all the rage in design lately which means that bar stool selection is even more important because bar stools are a focal point of design in these open floor plans with large islands. It can be very challenging to find bar stools that are both aesthetically pleasing from a design persepctive and  affordable. I had to buy six bar stools so I wasn't willing to spend more than $200 per bar stool. Fortunately, all my research paid off and I found my bar stools and I hope you can too on this list of 10 Affordable Gold Bar Stools for Home Design!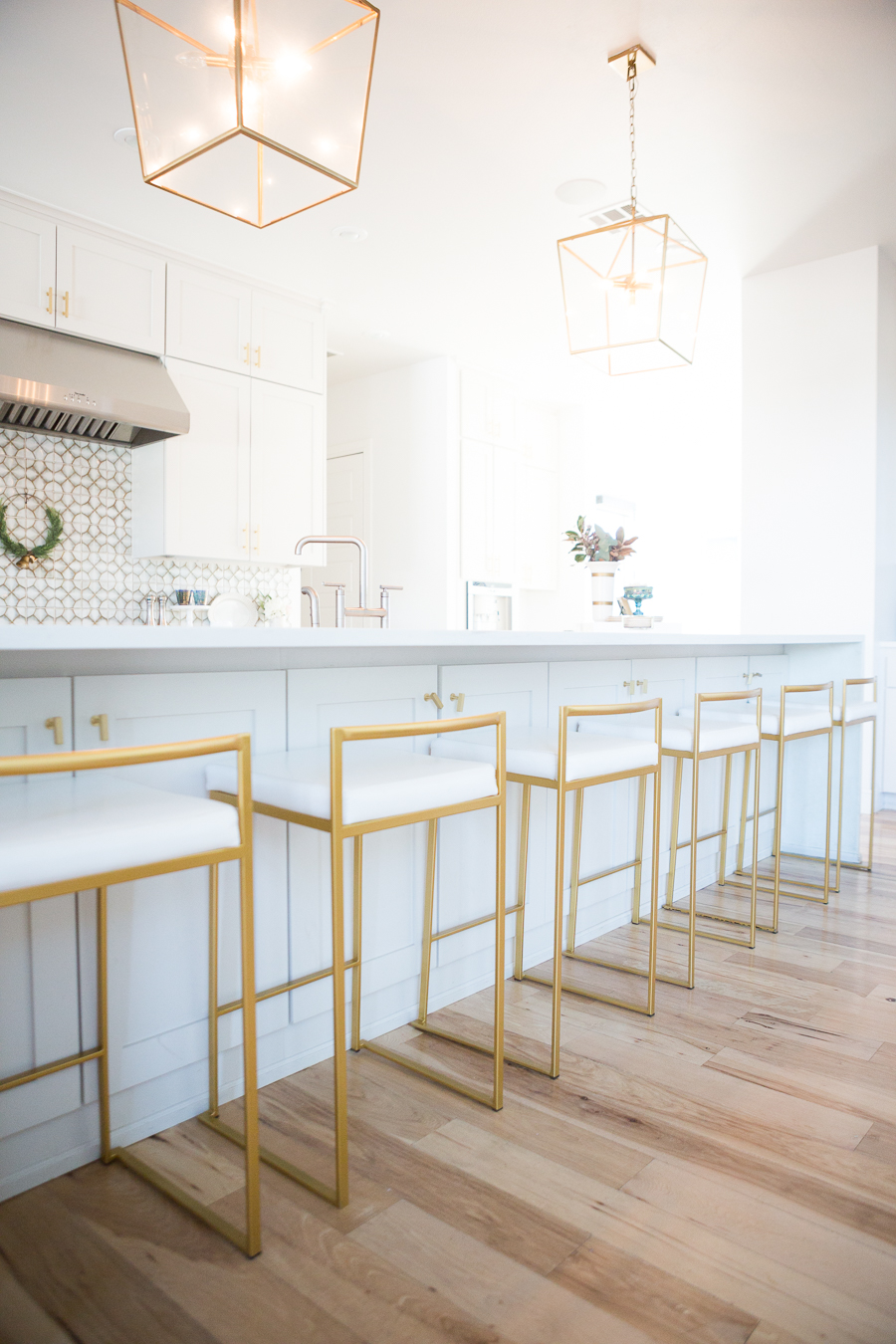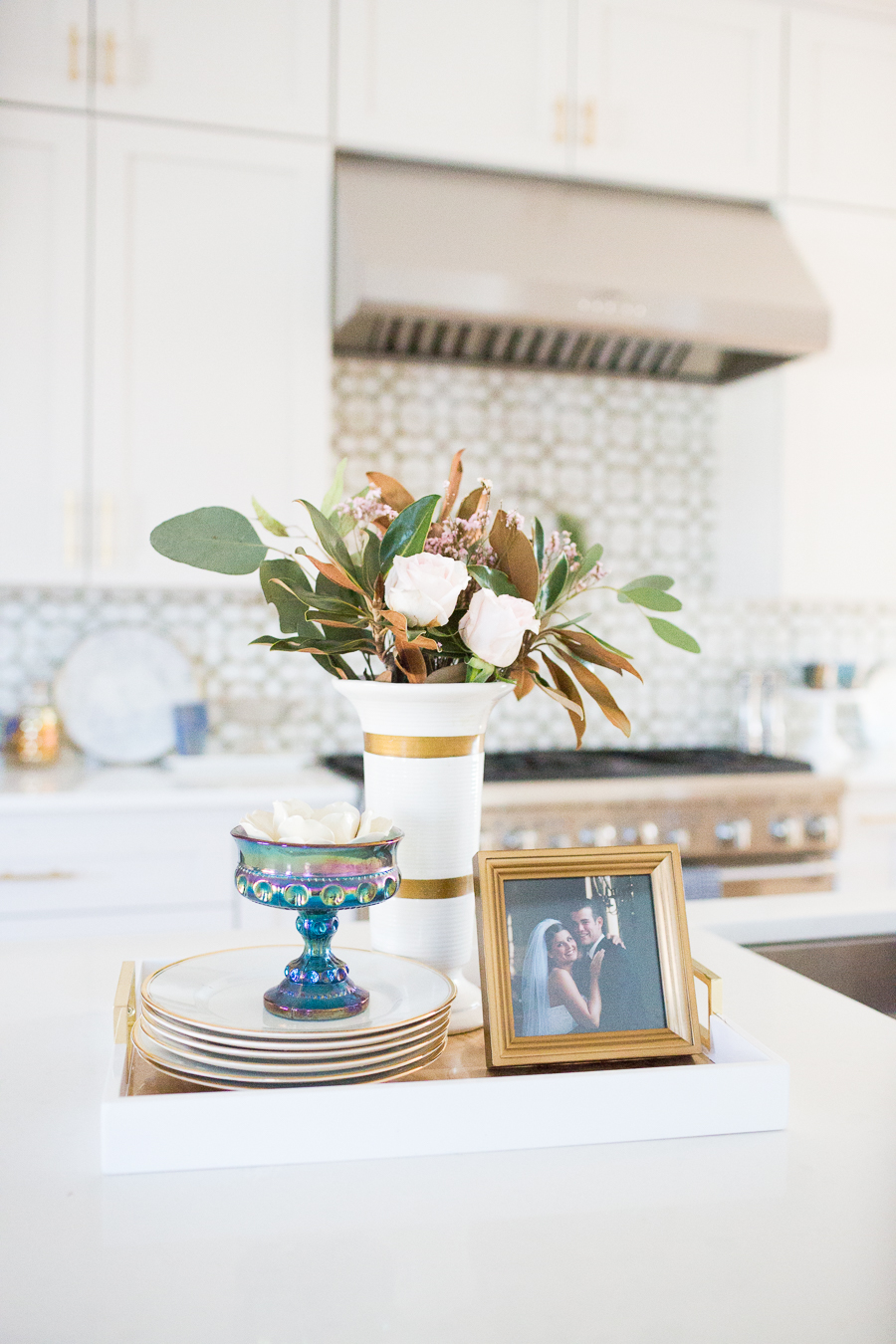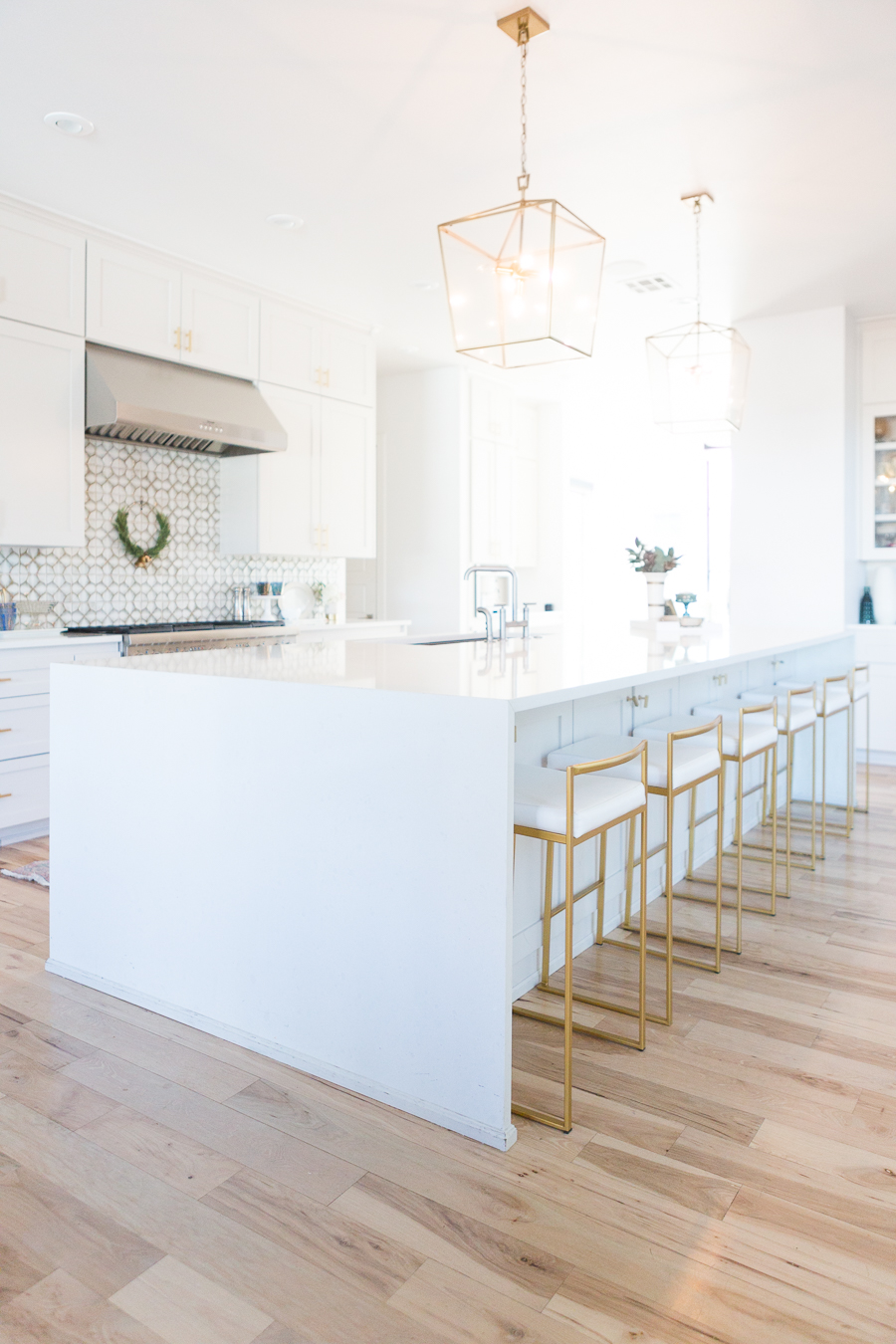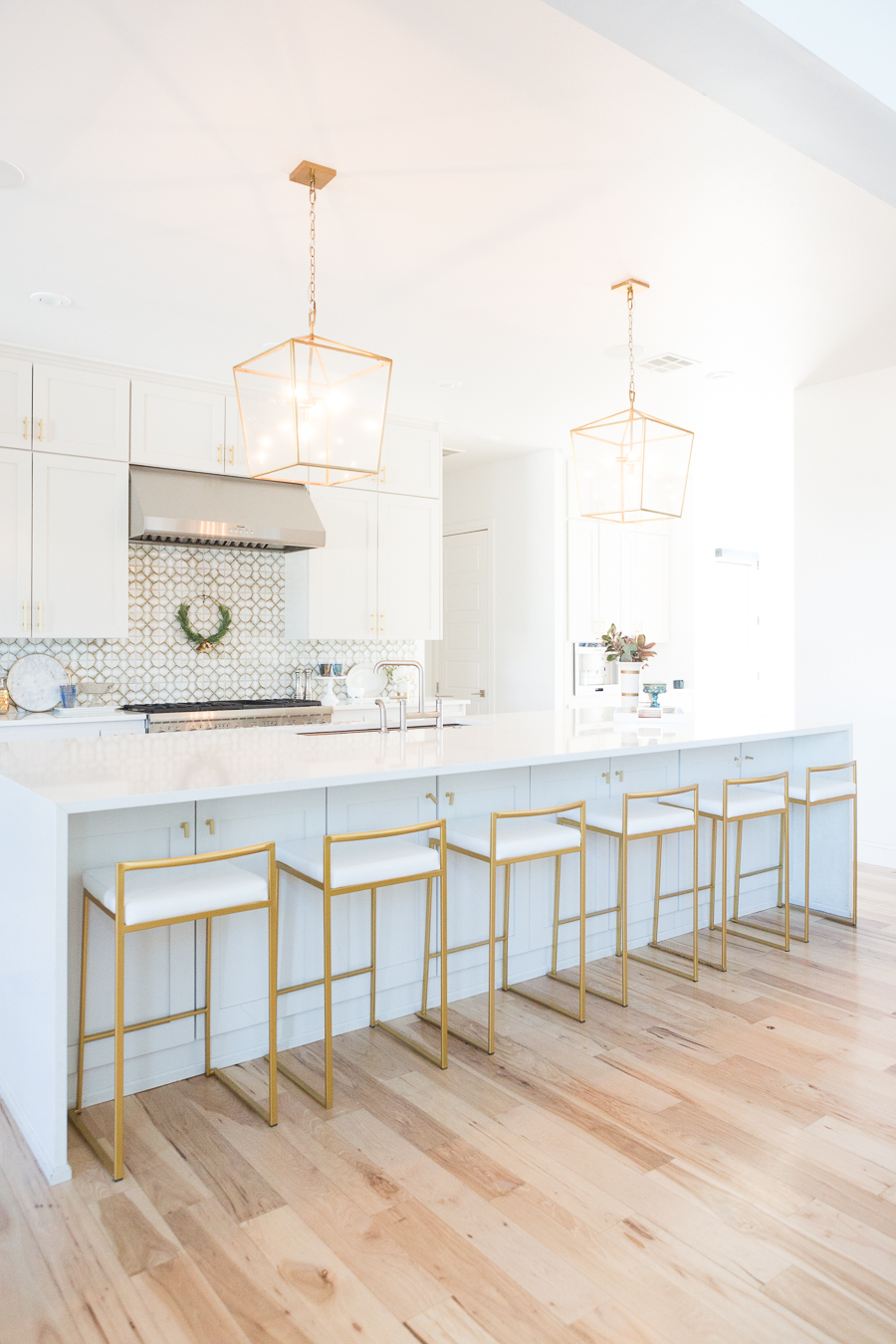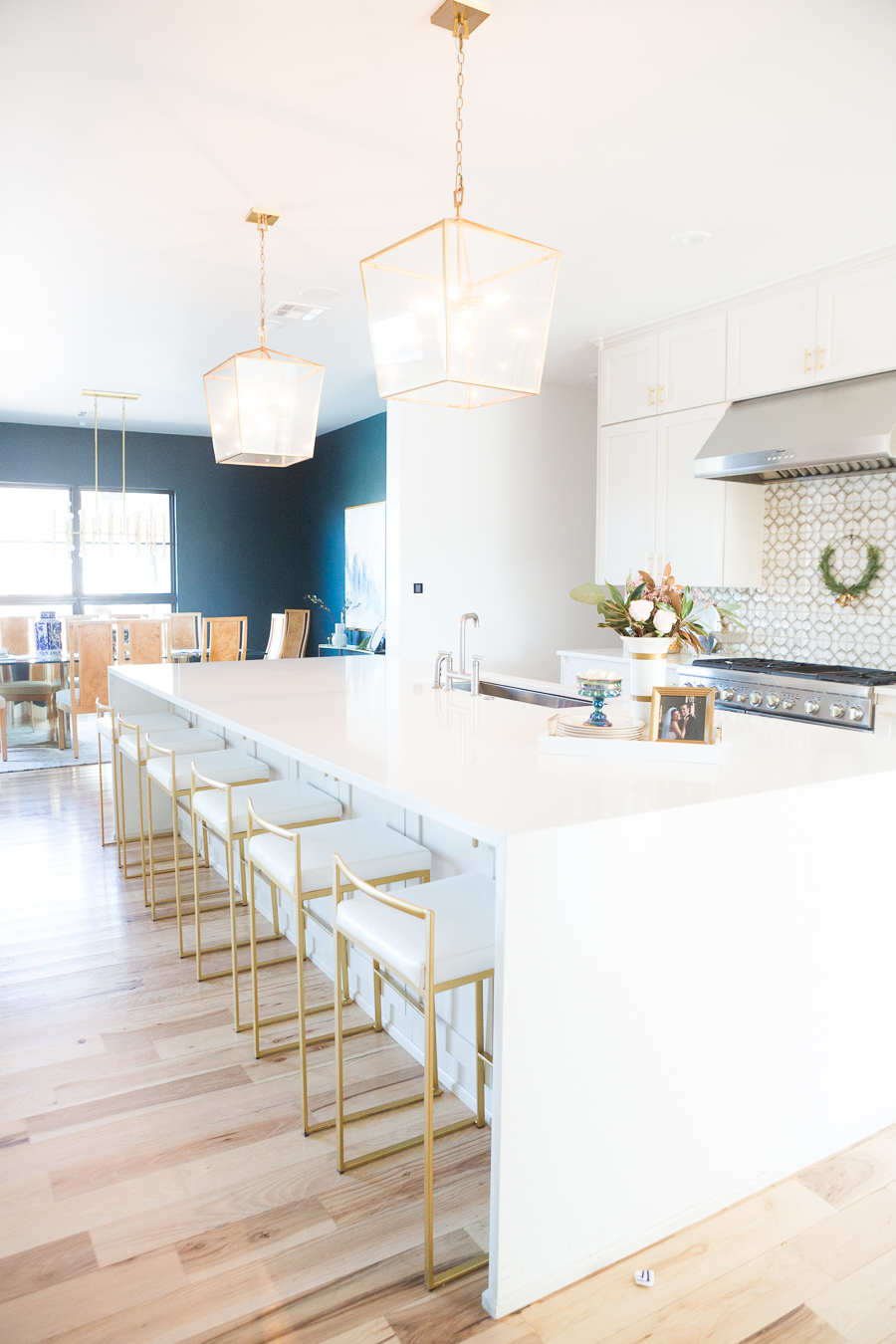 Thank you for stopping by and I hope you find something you like from this list of 10 Affordable Gold Bar Stools for Home Design! For more from CC and Mike, make sure you subscribe to our newsletter below!