I'm beyond excited to share 5 Tips to Decorate Your Home with Drew Barrymore Flower Home today because you guys, I'm obsessed with these new products at Wal-Mart. This beautiful line is inspired by all of the people and places that have inspired Drew throughout her career and let me tell you, it does NOT disappoint.  If you are looking to infuse your home with a fresh new vibe full of color, texture, and pattern, look no further. There is something for everyone in Drew Barrymore's new line and since it is brought to us by Wal-Mart, the best part is that these gorgeous products don't have to break your bank.
So without further ado, I am sharing 5 Tips to Decorate Your Home with Drew Barrymore Flower Home from Wal-Mart, and I'm going to show you how I incorporated pieces from Drew Barrymore's new line into my own decor to give my home a fresh new look for Spring and Summer. And remember, creating a comfortable, stylish space doesn't have to break the bank. WalMart.com and the new Drew Barrymore Flower Home line can help you have a beautifully designed house that fit your style AND your budget. Now, that's what I'm talking about – stylish and smart.  Oh yes!  And there is free shipping on orders over $35 – no membership required!
Happy Shopping you guys.  Here are my  5 Tips to Decorate Your Home with Drew Barrymore Flower Home:
1. Don't Be Afraid to Use Color and TAKE RISKS
You guys know I love using color in home decor and so does Drew.  She brings it in a major way with eclectic, vintage floral patterns on furniture, pillows, and even art.  As you can see above, I used her large Jamaican yellow floor vase on the tabletop in my breakfast nook for an impact and I'm loving it.  It is huge and the price point is so great at only $59.  Honestly, I've never seen a vase this large with such cool textures and colors, priced at such an affordable place. This will no doubt be one of those pieces that I just regularly move around my house because I love it!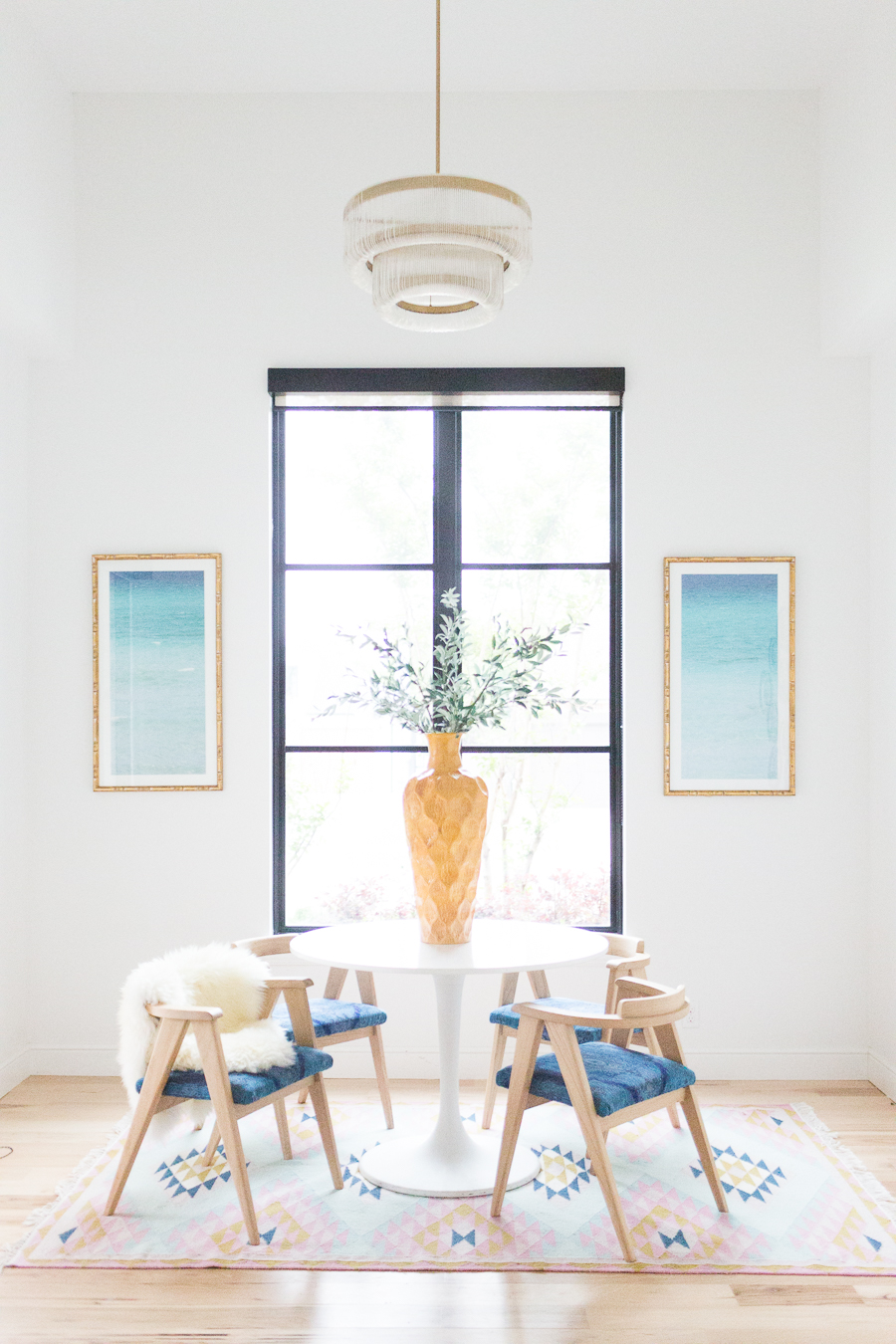 2. Refresh Your Bedrooms with New Pillows, Textiles, Sheets, and Duvets
The Flower Home line has it all!  I love the embroidered sheet sets which are so affordable and look like comfy hotel bedding!  I also LOVE the new pillows we got for Emmy's bedroom.  In fact, I could do an entire girls bedroom from all the cute pieces that are offered in the Flower Home Collection.  Pictured below are the Vintage Floral Bed, White Duvet Set, and Geo Euro Shams.  I also LOVE this Bamboo Watercolor Art set that she offers and am scheming on a place where I can use it.  One of my favorite things about this set is that it is offered in both a 13×13 size that can be used in smaller spaces or a 23×23 size that can be used as a statement like pictured below above the vintage floral bed.  We used the new vintage floral pillows to refresh Emmy's teen bedroom and we love the new look!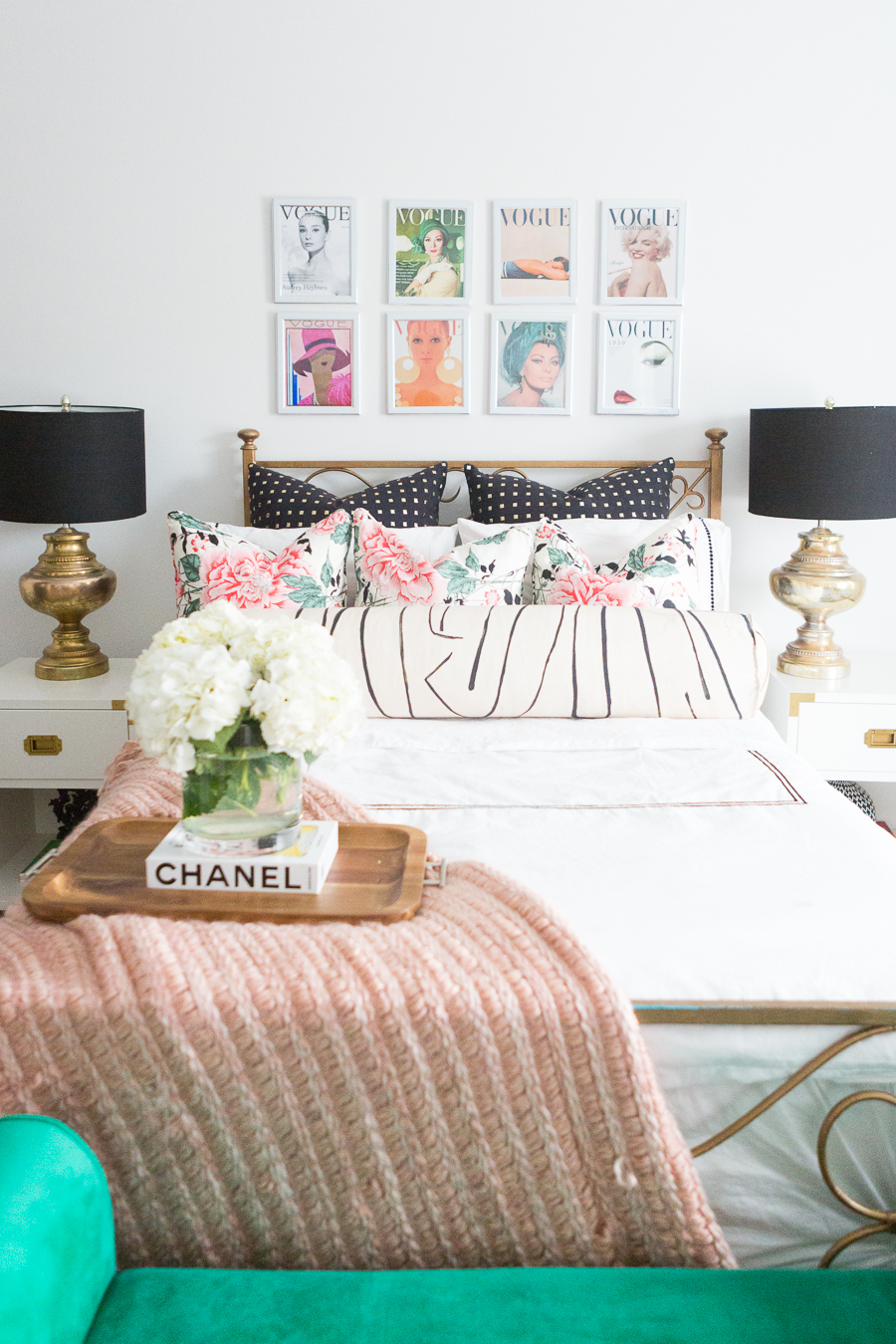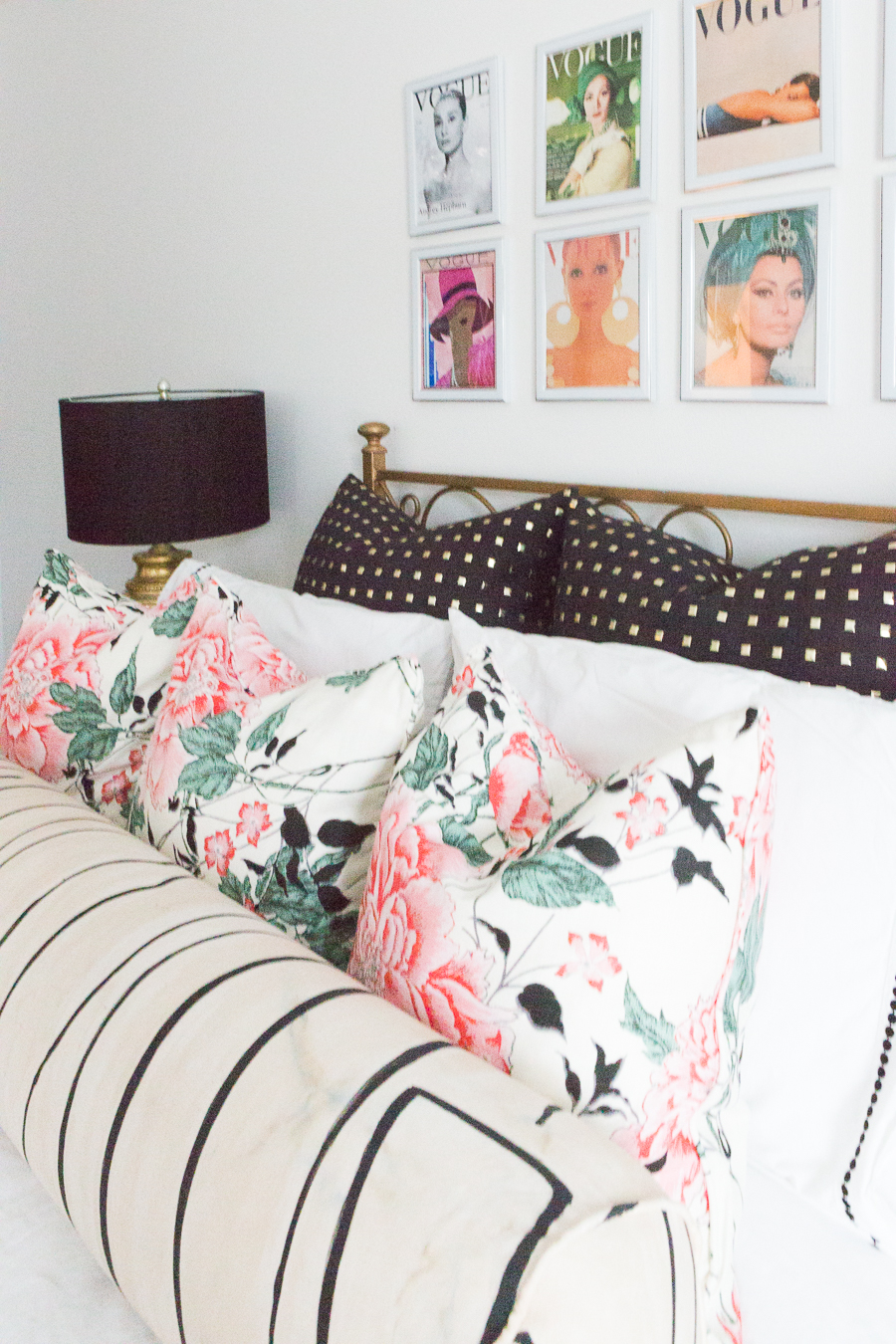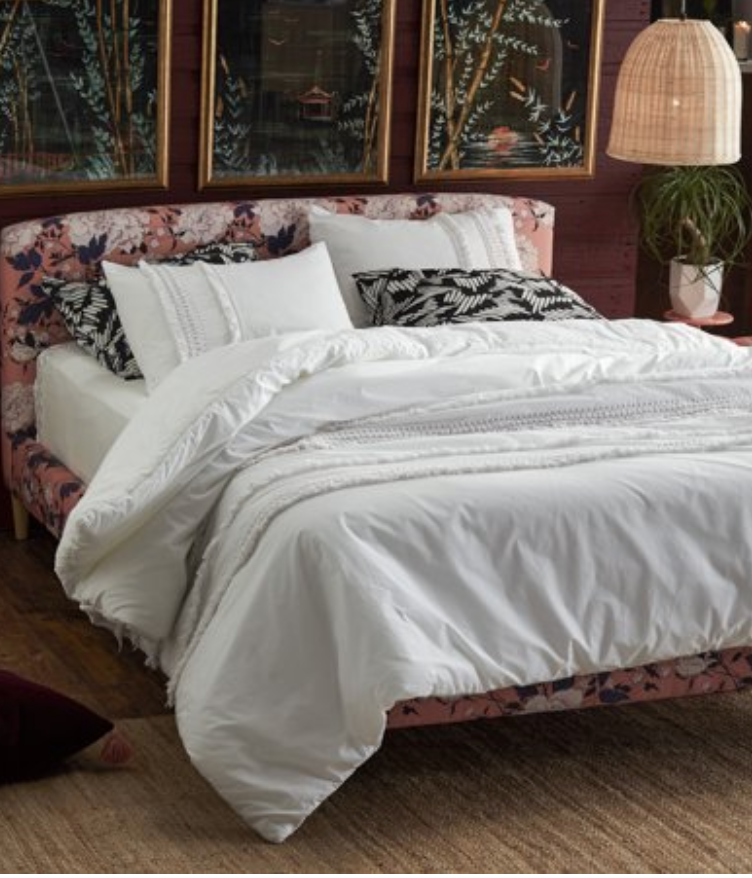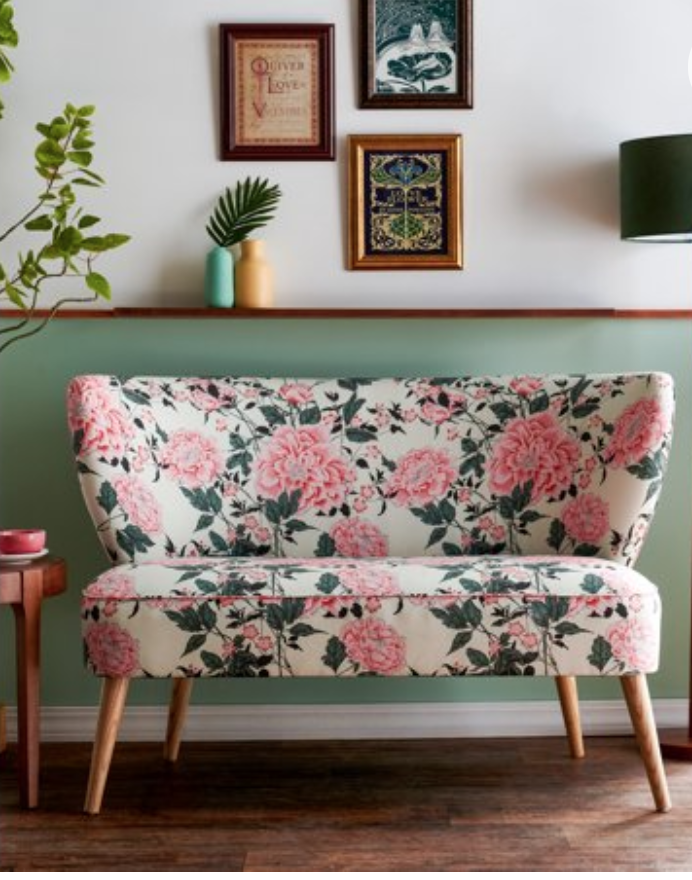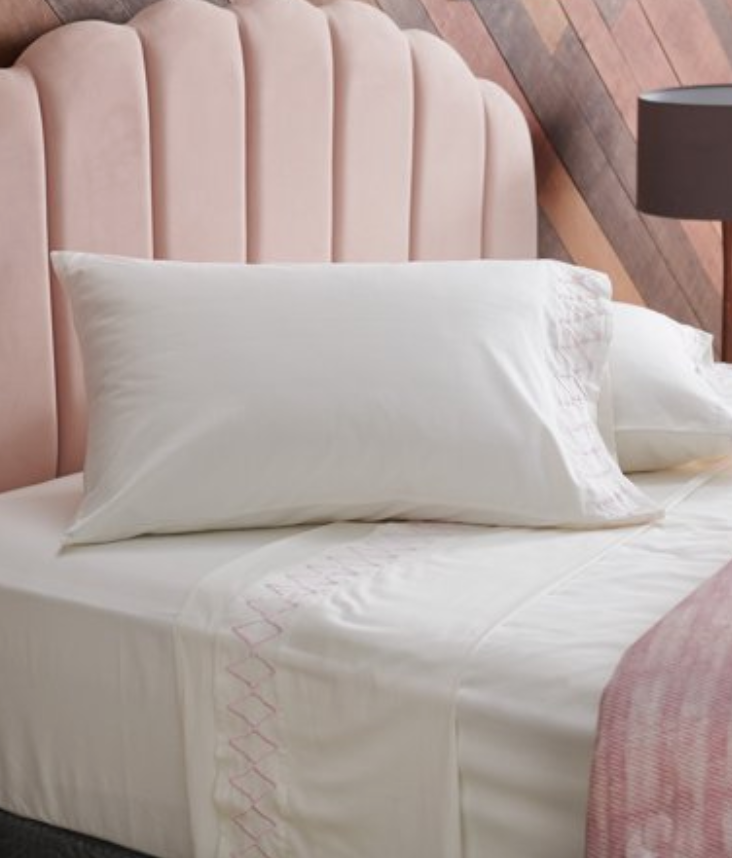 3. Get Something For Your Fur Friends
Whether you have a cat or a dog, Flower Home even has some fun, eclectic finds for your fur friends.  You know I'm eyeing some of these fun pet bowls and pet beds for Oscar and Olive.

4. Go Bold on Your Accent Furniture
I absolutely love the vintage floral patterns and mid-century modern pieces in the Flower Home collection.  I totally want to get her vintage floral settee for Emmy's sitting room after seeing the vintage floral pillows that we used in her room.

5. Bring Life Into Your Kitchen and Dining Room
Add some colorful vases, framed art — like the framed herb set from the flower home line. Don't forget to check out all the other kitchen accessories that Wal-Mart has to offer like my favorite white cake plate from the Pioneer Woman's line, and the gold Better Homes and Gardens lantern and wooden tray.  These are kitchen styling favorites of mine! You can shop our favorite kitchen products from Wal-Mart here by scrolling and tapping on the photos: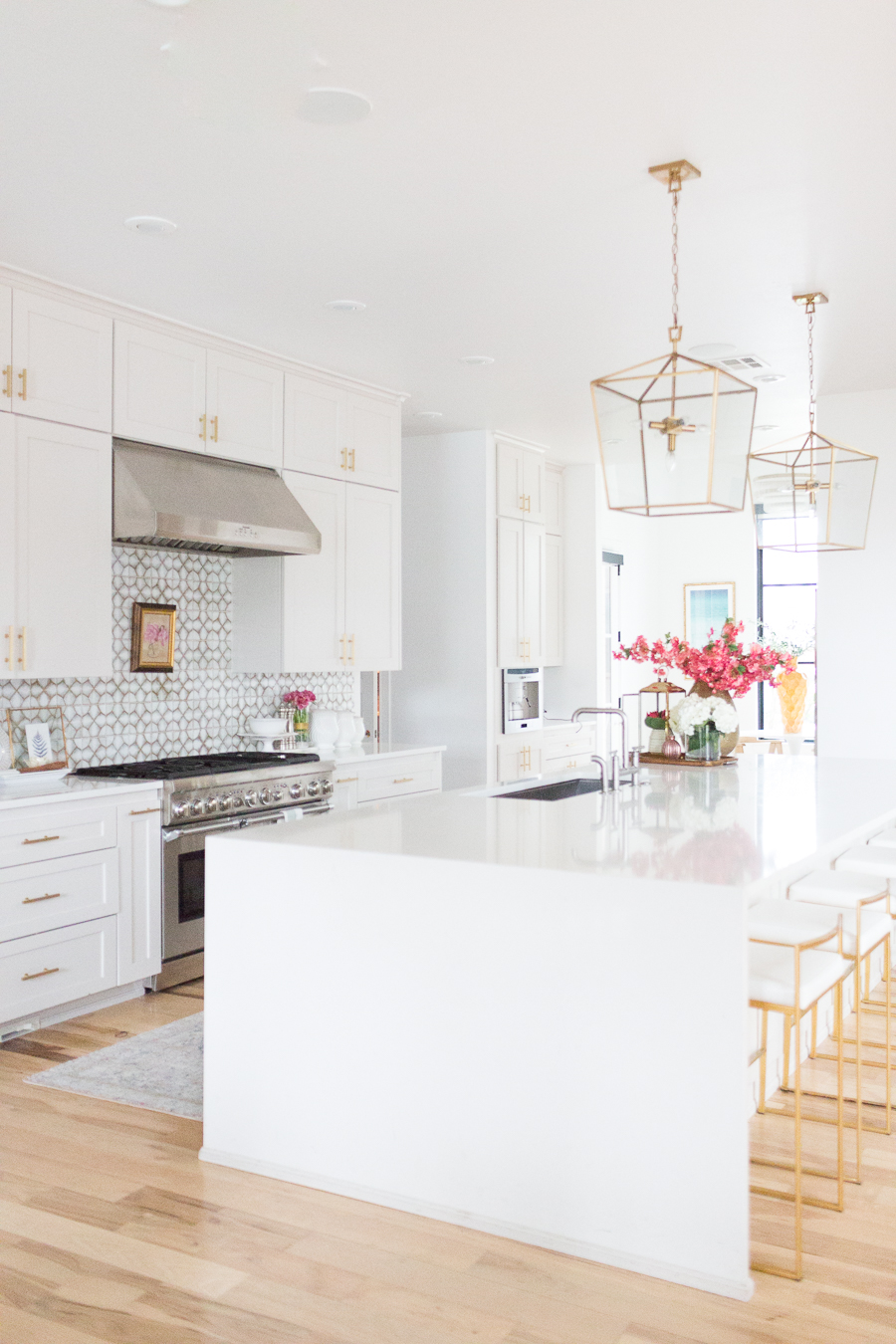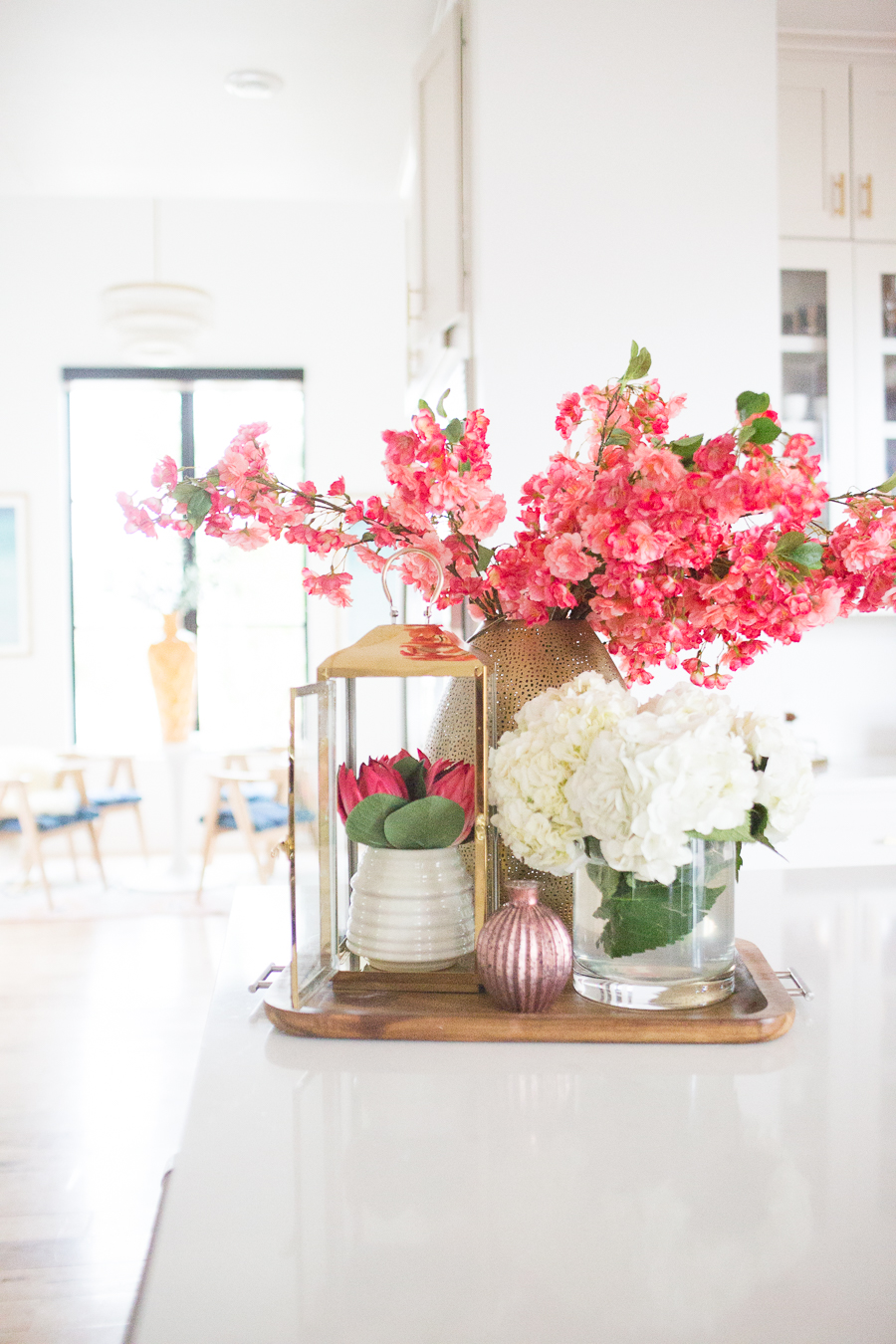 Thanks for stopping by and checking out our blog post on 5 Tips to Decorate Your Home with Drew Barrymore Flower Home.  We absolutely loved using this beautiful, eclectic line that infuses fun patterns, textures, and colors into your home for a vibrant, fresh feel and we know that you will too.  Here are all my top picKs from the Drew Barrymore Flower Home: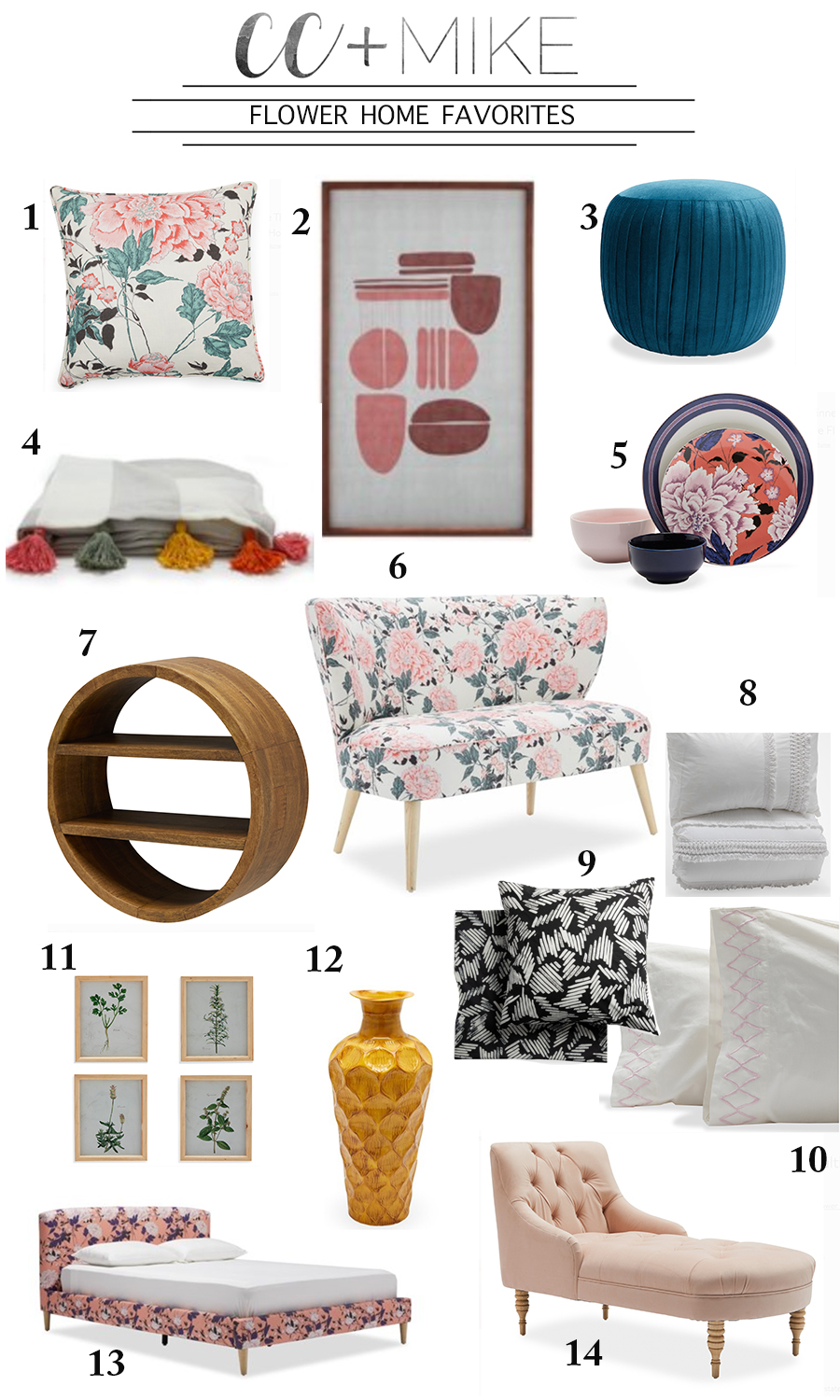 OR YOU CAN SCROLL AND TAP ON THE PICTURE TO SHOP OUR FAVORITES