Without fail, the top of my entire family's Christmas wish list is Adidas tennis shoes, so today I'm sharing Adidas Holiday Gift Ideas from Finish Line with you guys!  Adidas ultraBOOSTS are the gift that my preteen and teenage kids want and to be honest, they are at the top of my gift list and my husband's as well.  Not only are they amazing shoes for running and working out, but they are stylish too and they are all the rage with the young folk.  Yes, I just said young fold, which makes me feel really old all of the sudden.
I enlisted the help of my much-cooler-than-me teenager to pick out the coolest, new on-trend ultraBOOSTS and we decided on the Chalk/Pearl women's ultraBOOSTS for me and the White/Collegiate navy for Easton.  We both liked the multi-colored look of these new ultraBOOSTS because they are unique and with the variegated colors, they go with absolutely anything!  Shopping for our new ultraBOOSTS was so easy thanks to Finish Line with free shipping AND our order arrived within 3 days of placing the order.
Don't miss out on surprising your loved ones with a new pair of Adidas ultraBOOSTS from Finish Line!  Trust me, these will be a hit with everyone on your gifting list.  You see..Easton is all smiles in his new pair, and he even told me that I was lookin' like a snack in my new ultraBOOSTS.  Which just proves that Adidas Holiday Gift Ideas from Finish Line really are the ultimate win-win Christmas gift idea!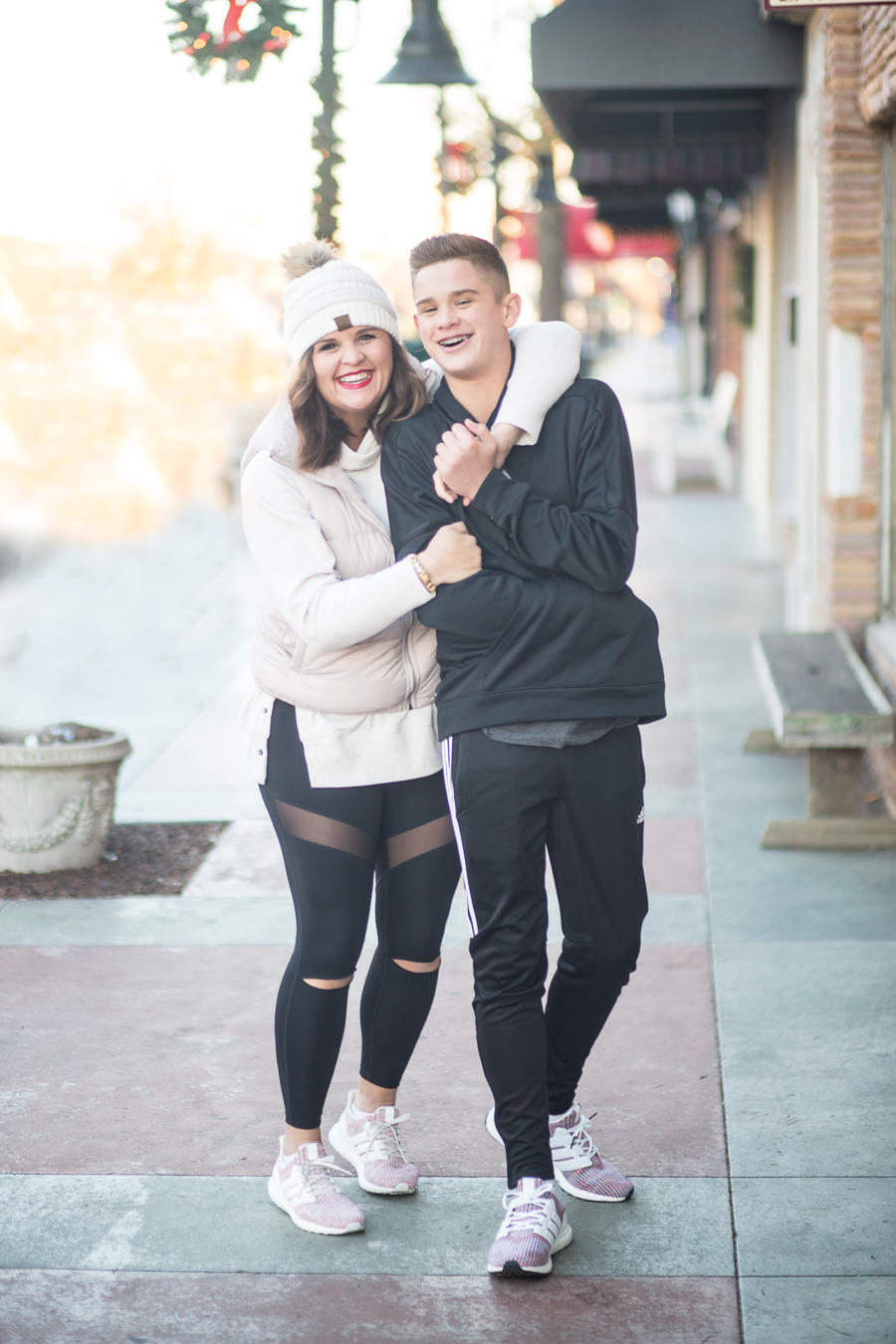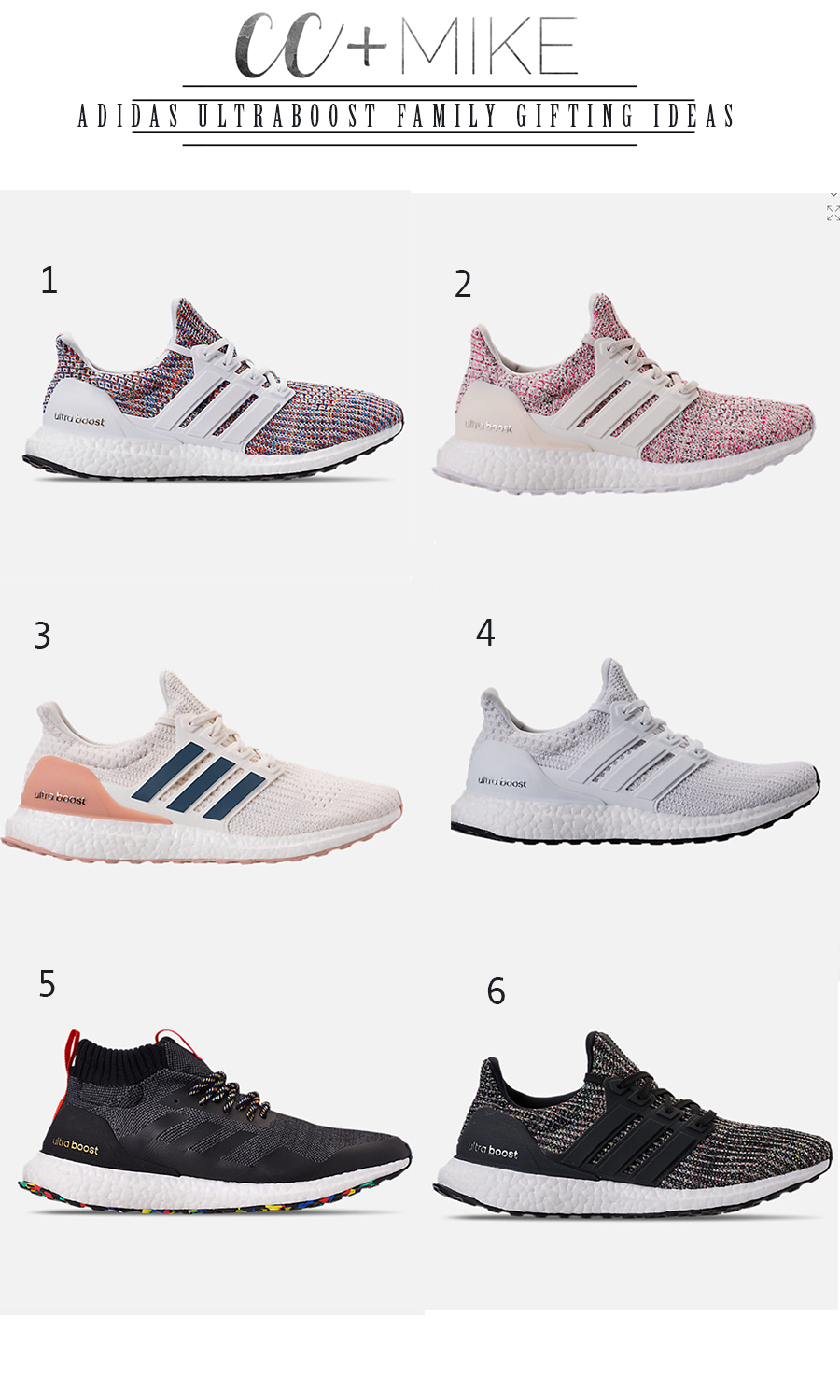 ADIDAS HOLIDAY GIFTING IDEAS FROM FINISH LINE (SCROLL AND TAP TO SHOP)

#1 – EASTON'S PICK – As mentioned above, the new variegated ultraBOOSTS were Easton's #1 pick becasue he loves all the colors and how they go with anything!
#2 – CC'S PICK – These were my pick as well because my kid told me they were cool and I trusted him.  HAHAHA!
#3 – EMMY'S PICK (and CC's pick) –Emmy just this blush and navy ones and I have to admit, they would have been my #1 choice but I also love the ones Easton picked out for me!
#4 – EASTON'S PICK – Easton also loves white ultraBOOSTS and has a white pair.  To be honest, they are my favorite of all ultraBOOSTS and look great with dressier clothes or dressed down.  The con of the white ultraBOOSTS is that they are high maintenance and have to be cleaned and scotch guarded regularly.  But they are a great gift for someone who can handle the maintenance involved with all white shoes.  Also, Easton just informed that these are called the "triple whites" so make sure you get that down if you buy these shoes because it will be cool points if you refer to them as "triple whites."
#5 – MIKE MILLER'S PICK – Mike Miller has the mid-rise ultraboosts.  They are a great shoe and give added support!
#6 – EASTON, COHEN, AND MIKE MILLER'S PICK – These are the best pick for younger kiddos and really anyone that wants a lower maintenance ultraBOOST.  The darker color makes them easy to clean and hides stains.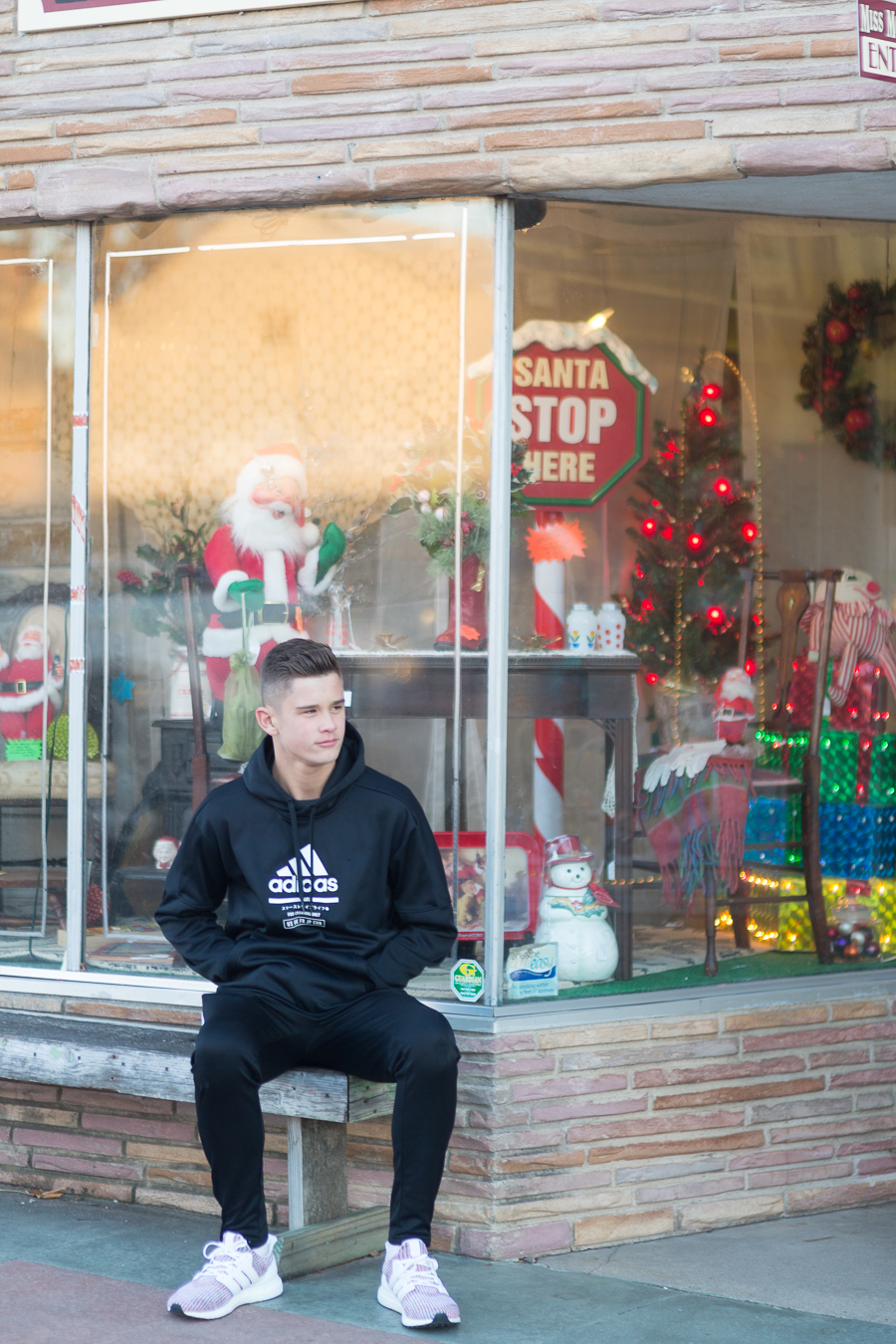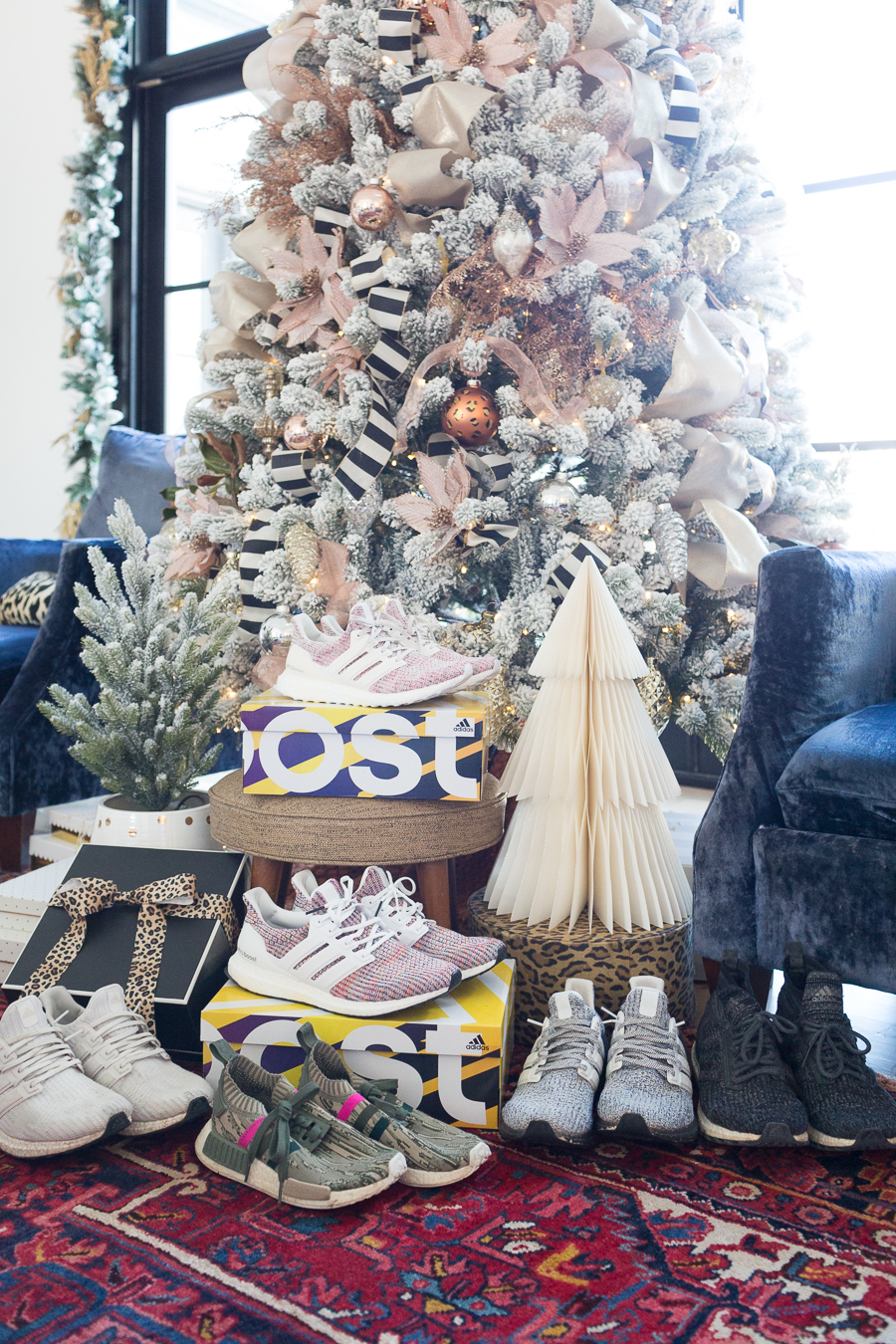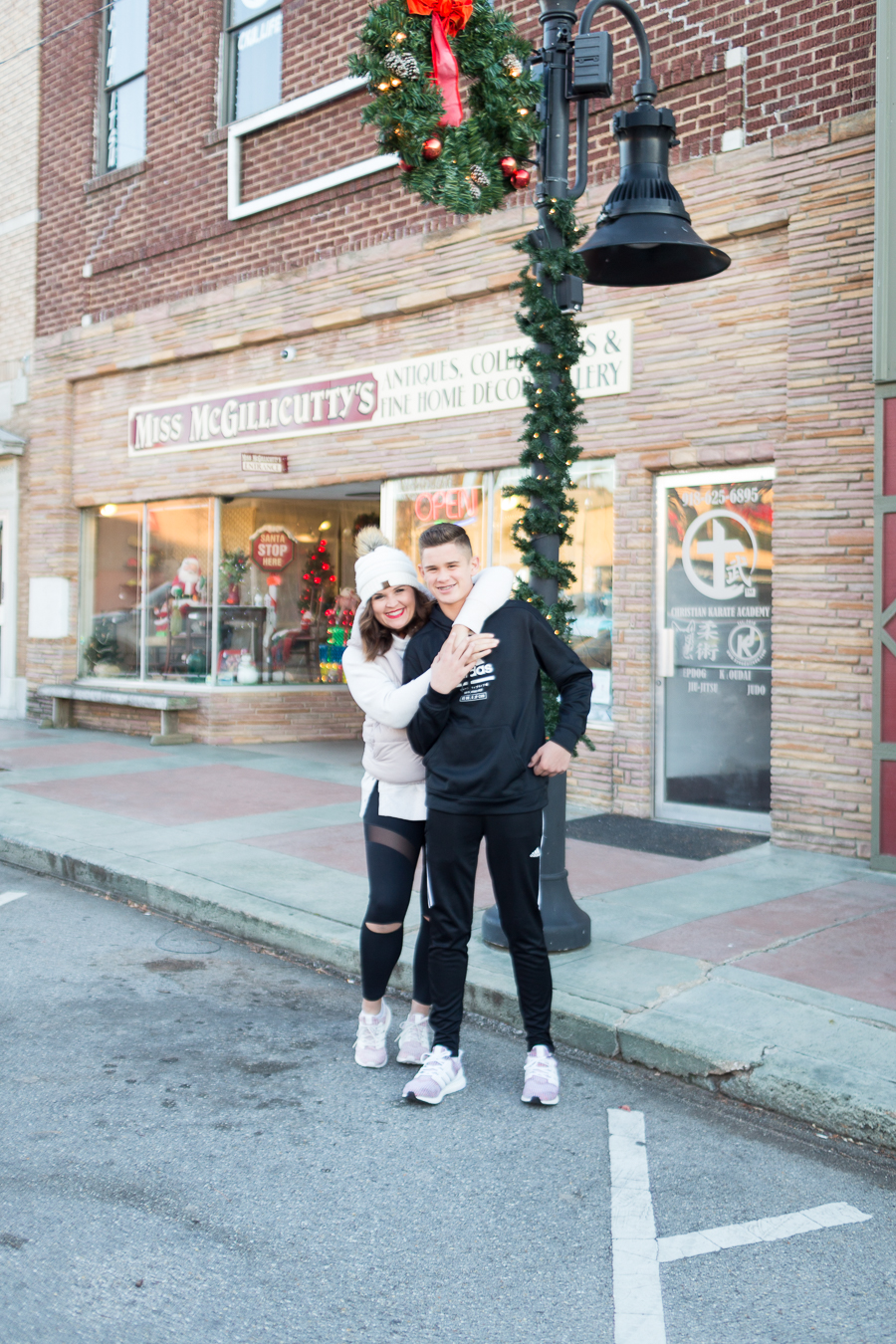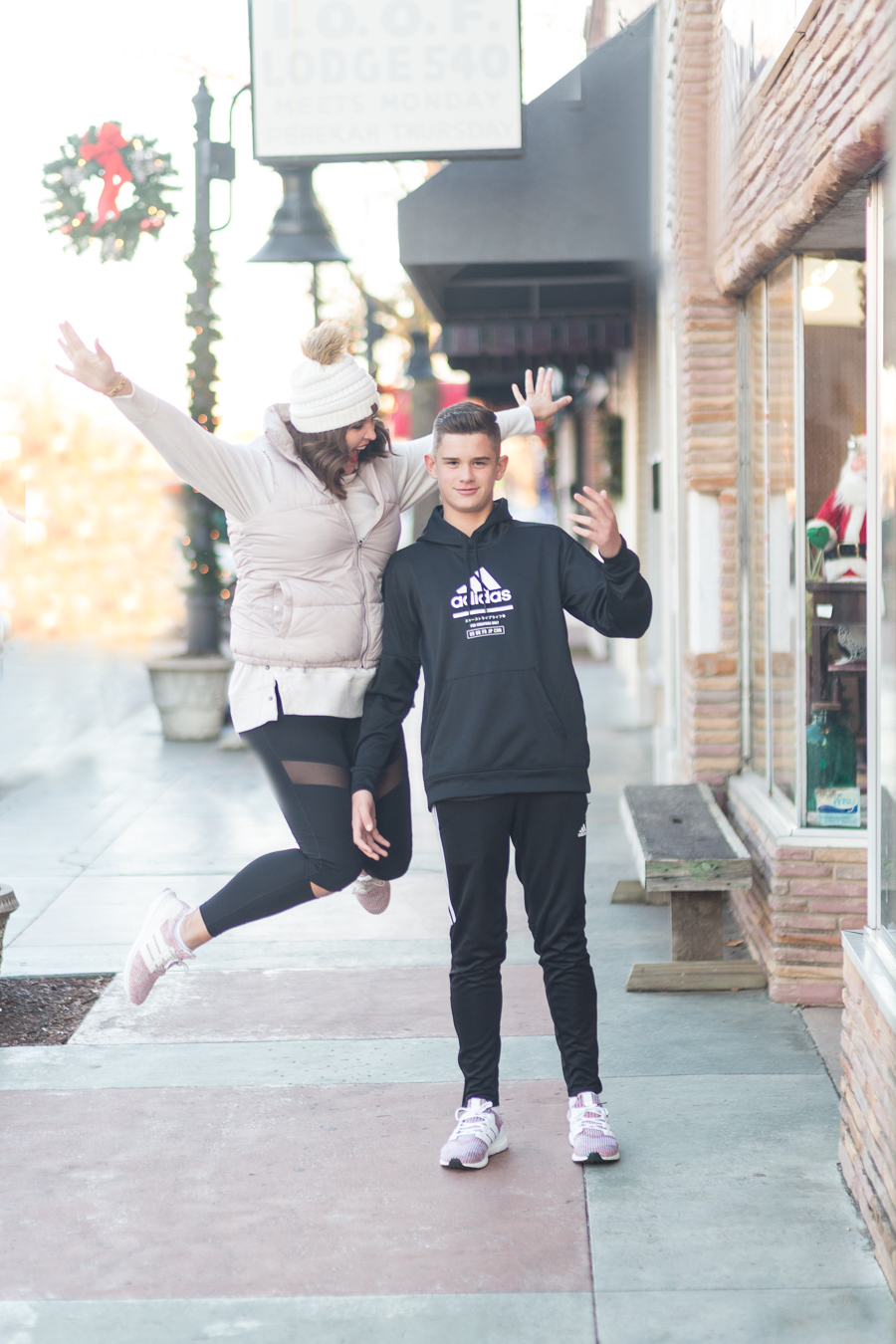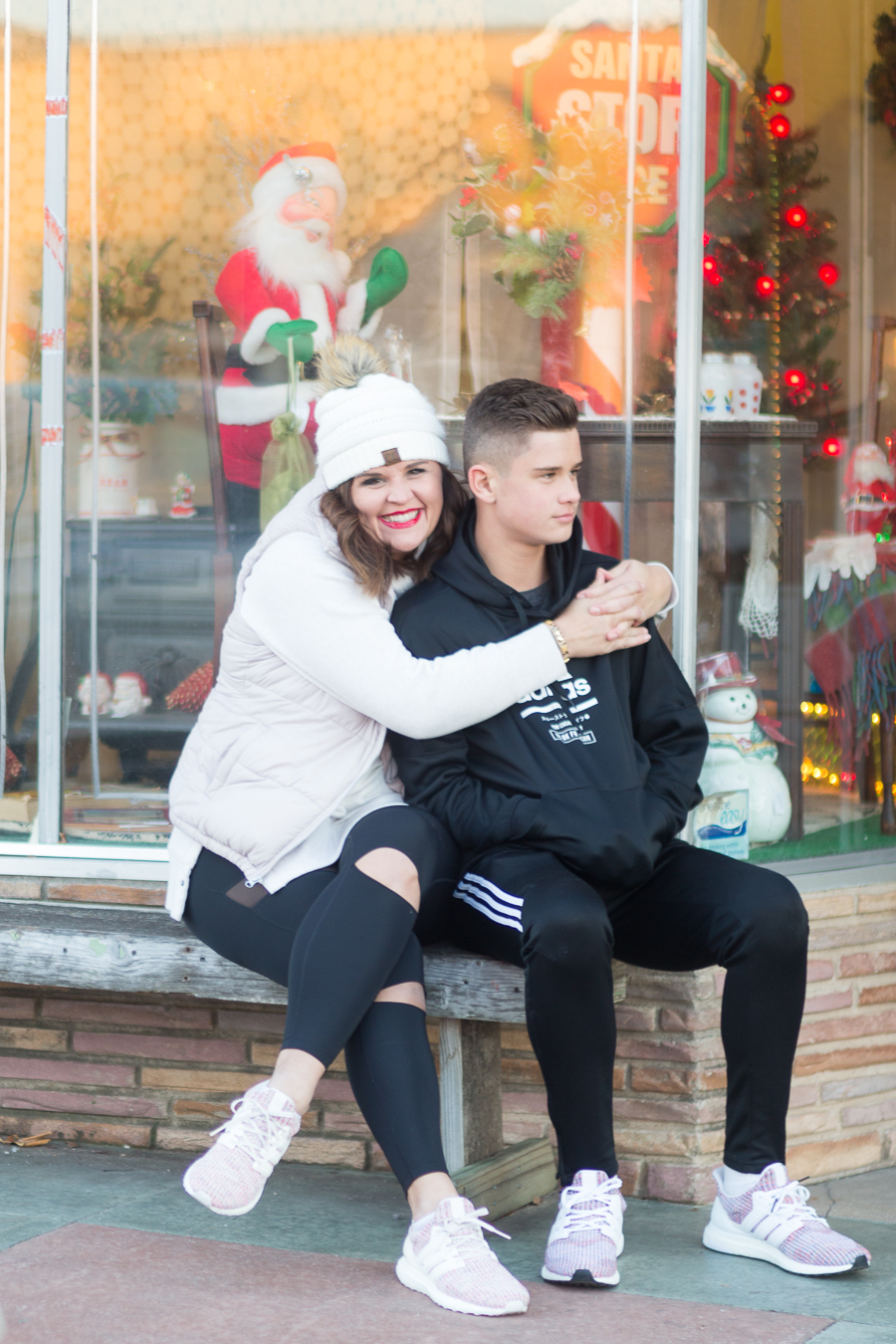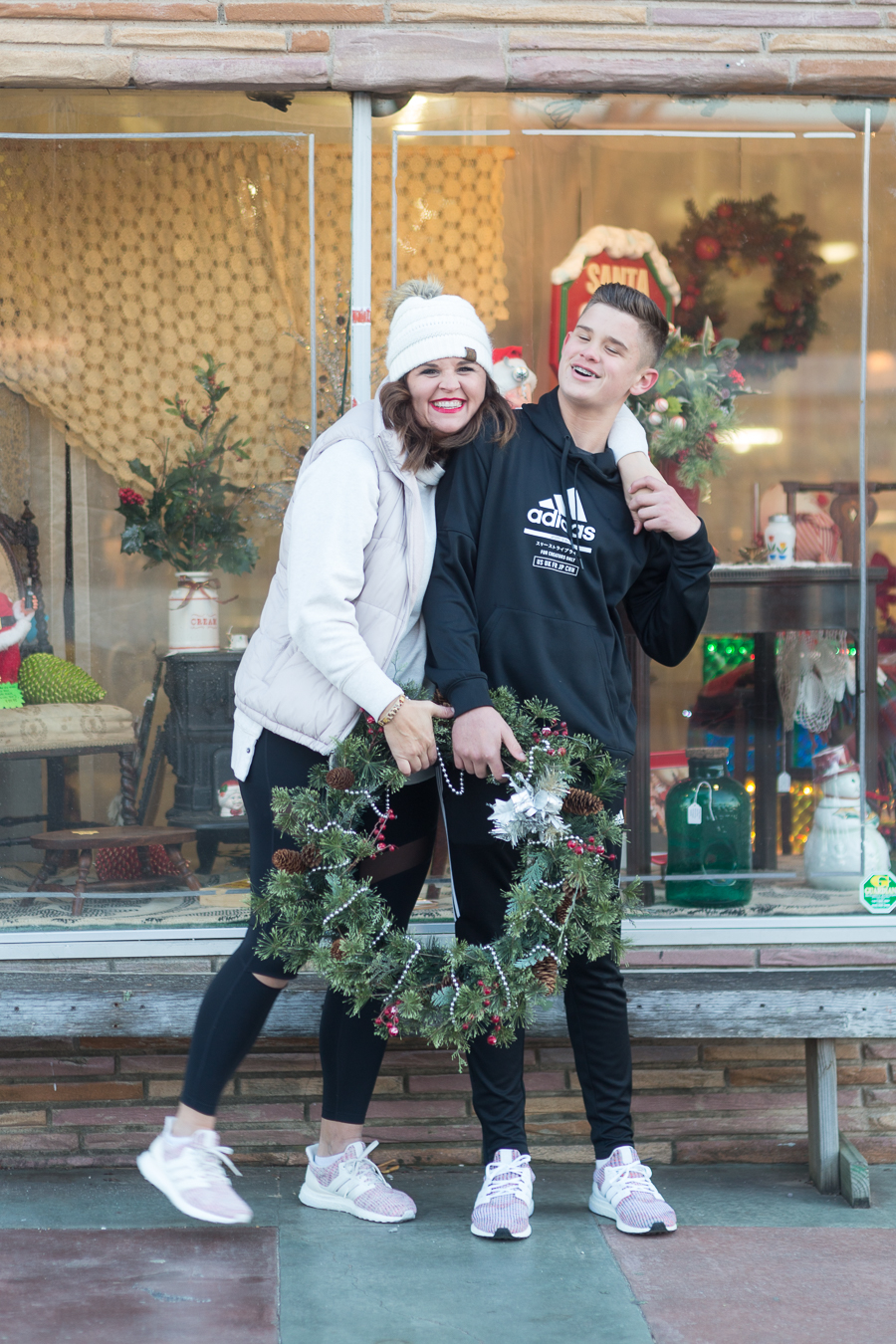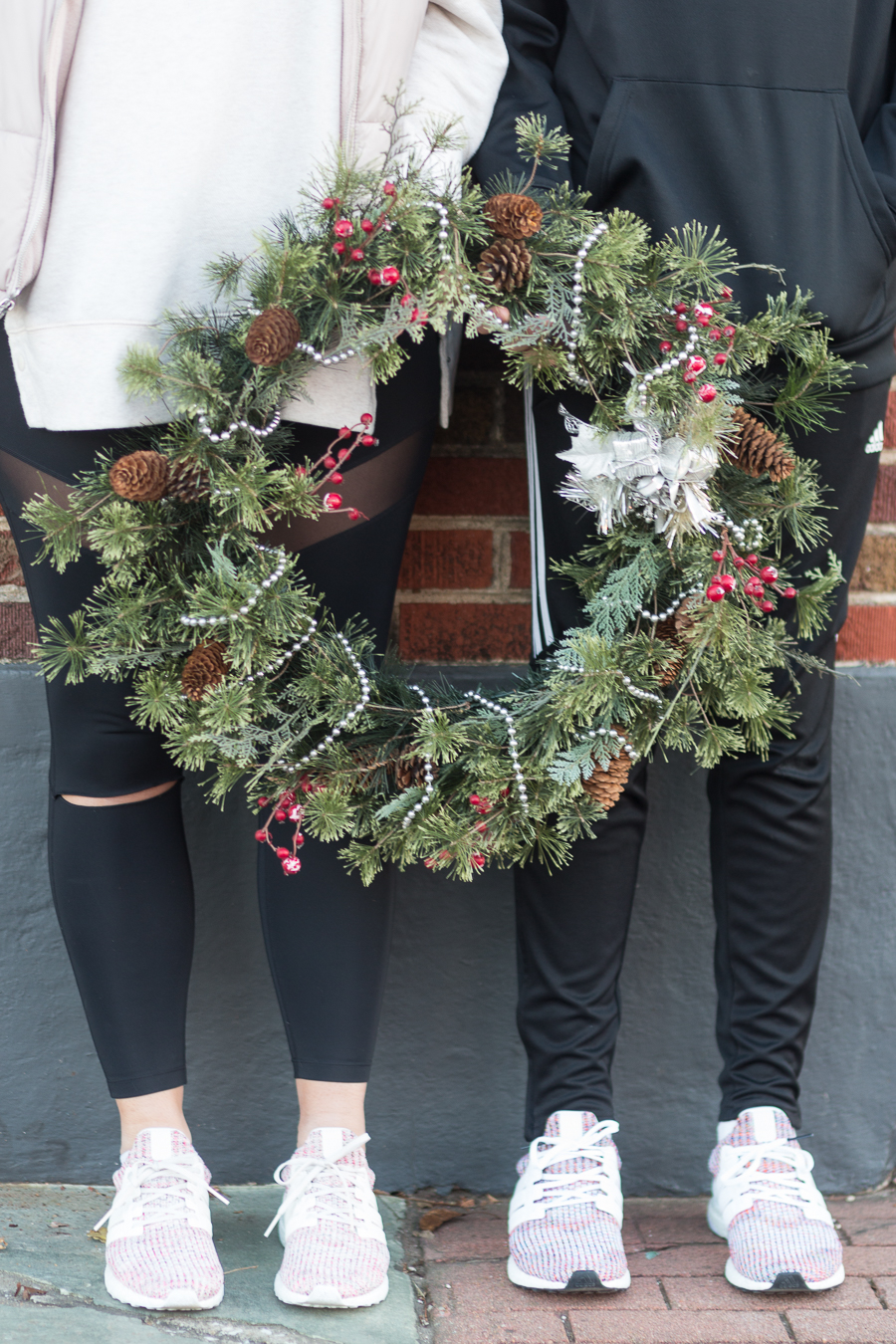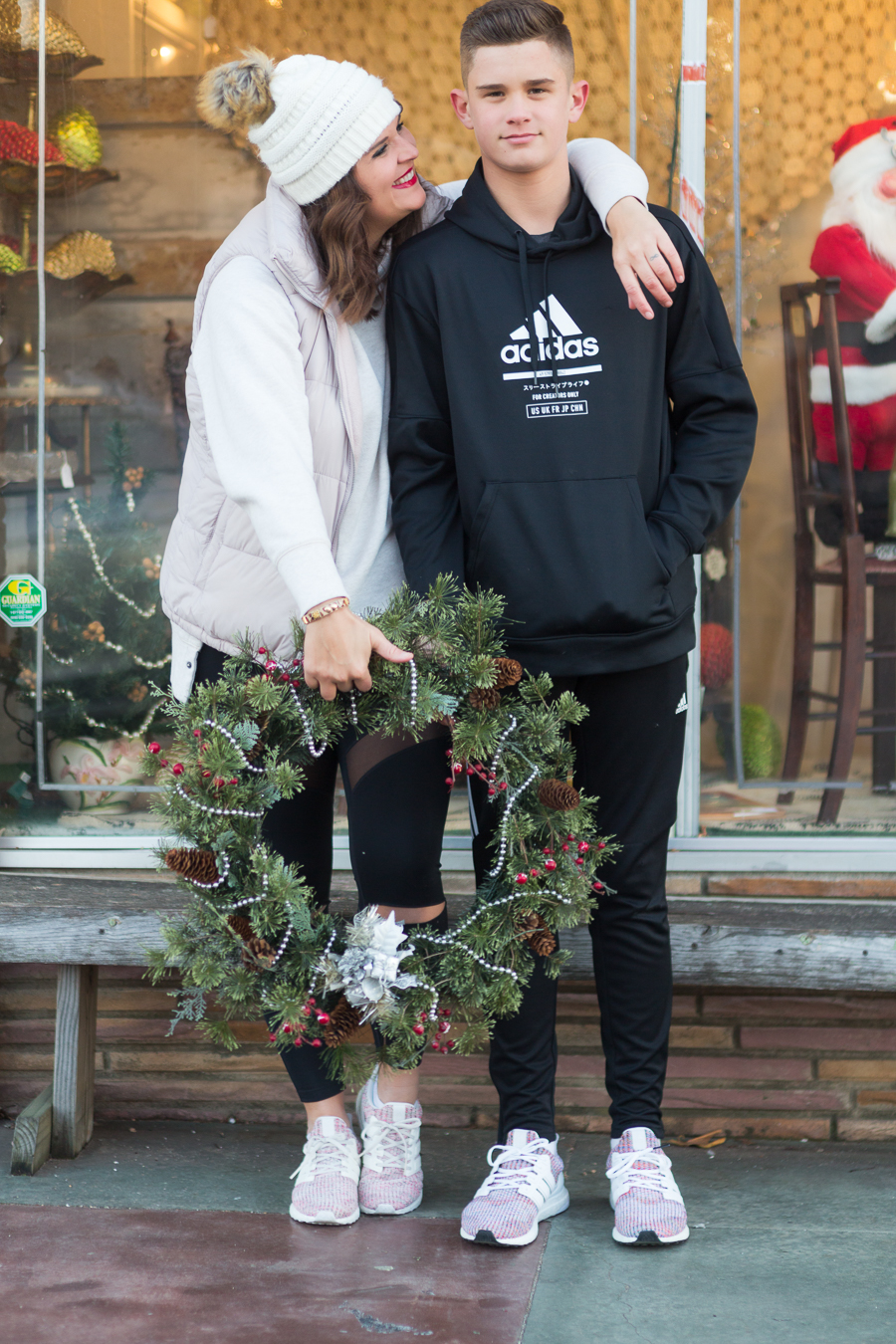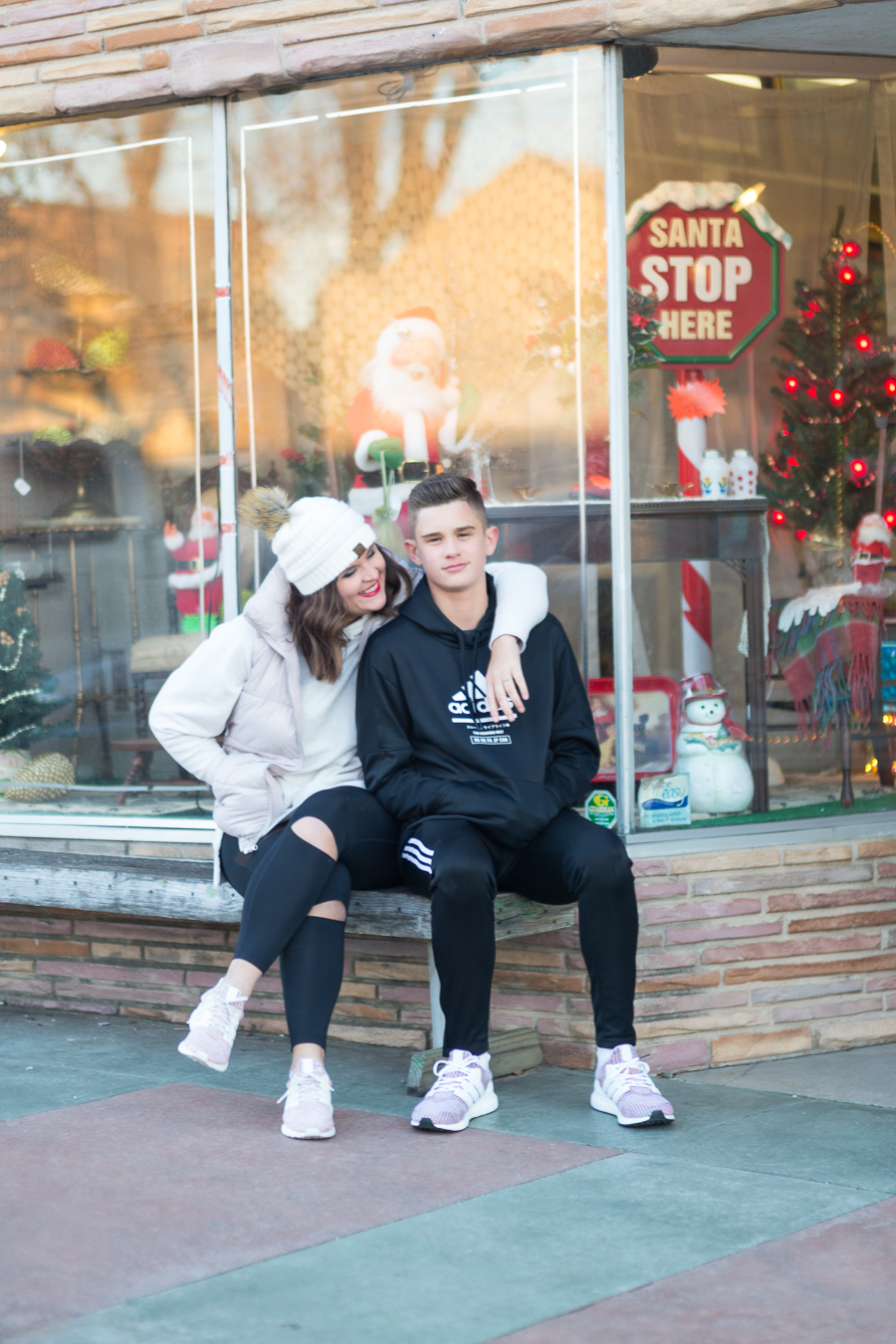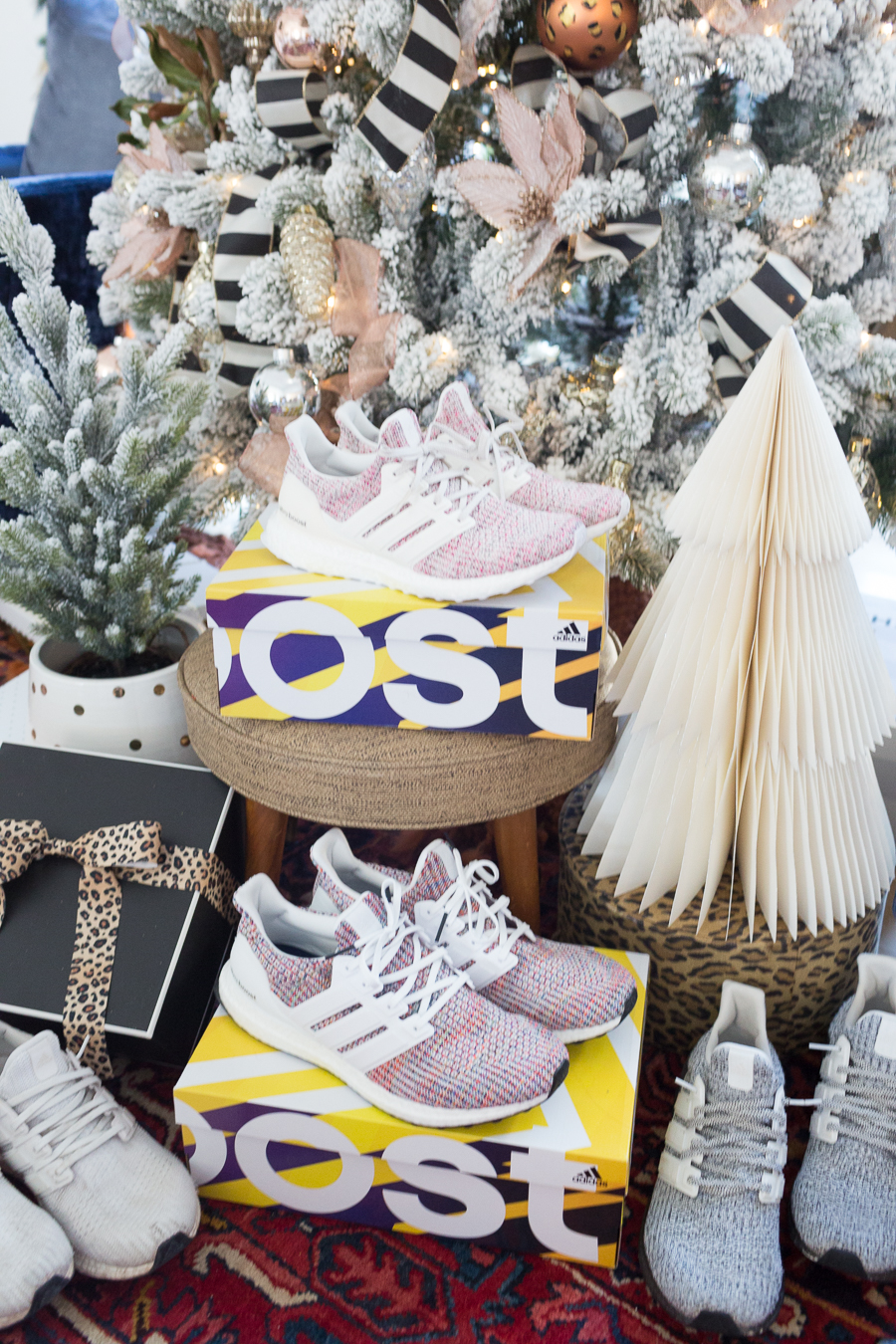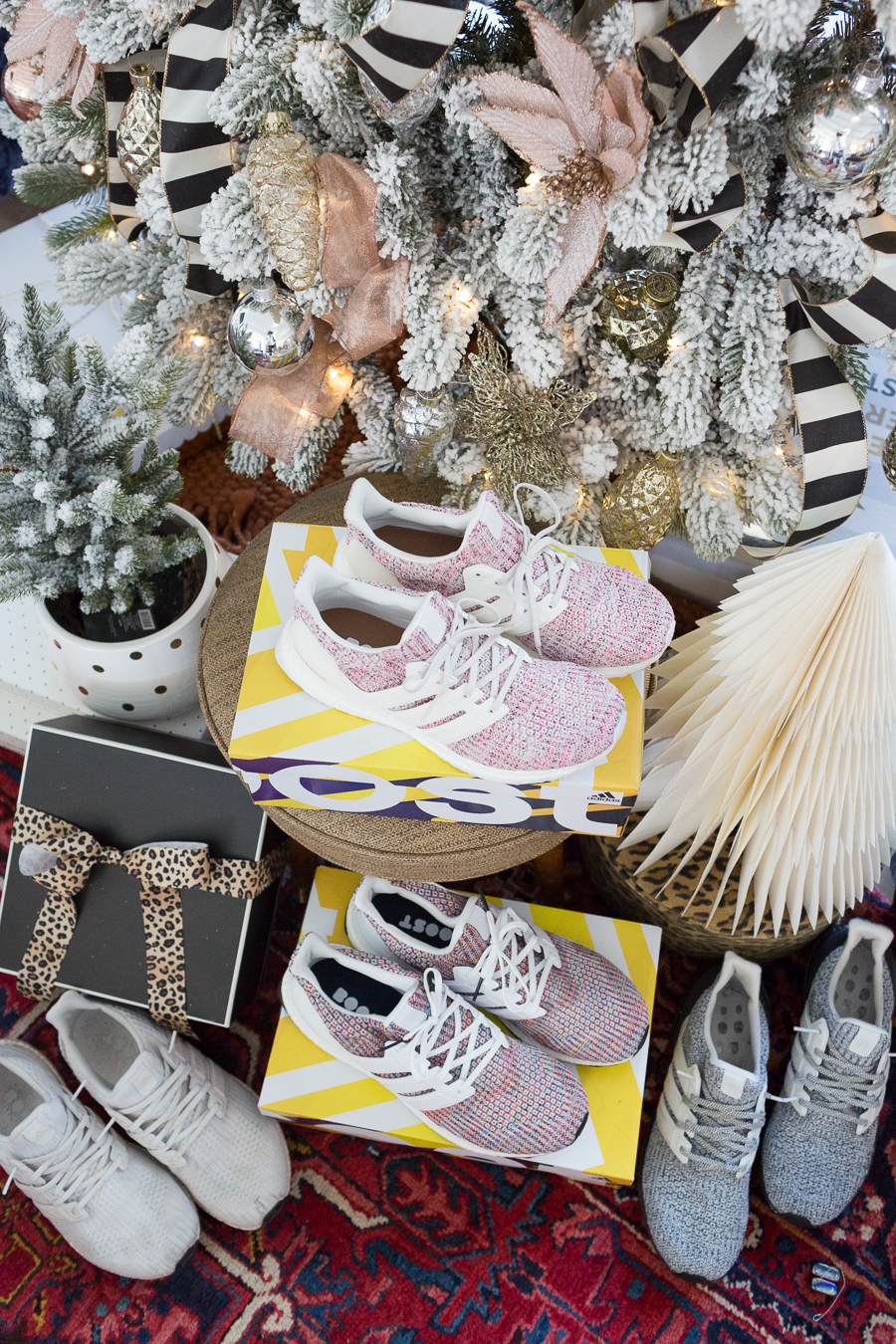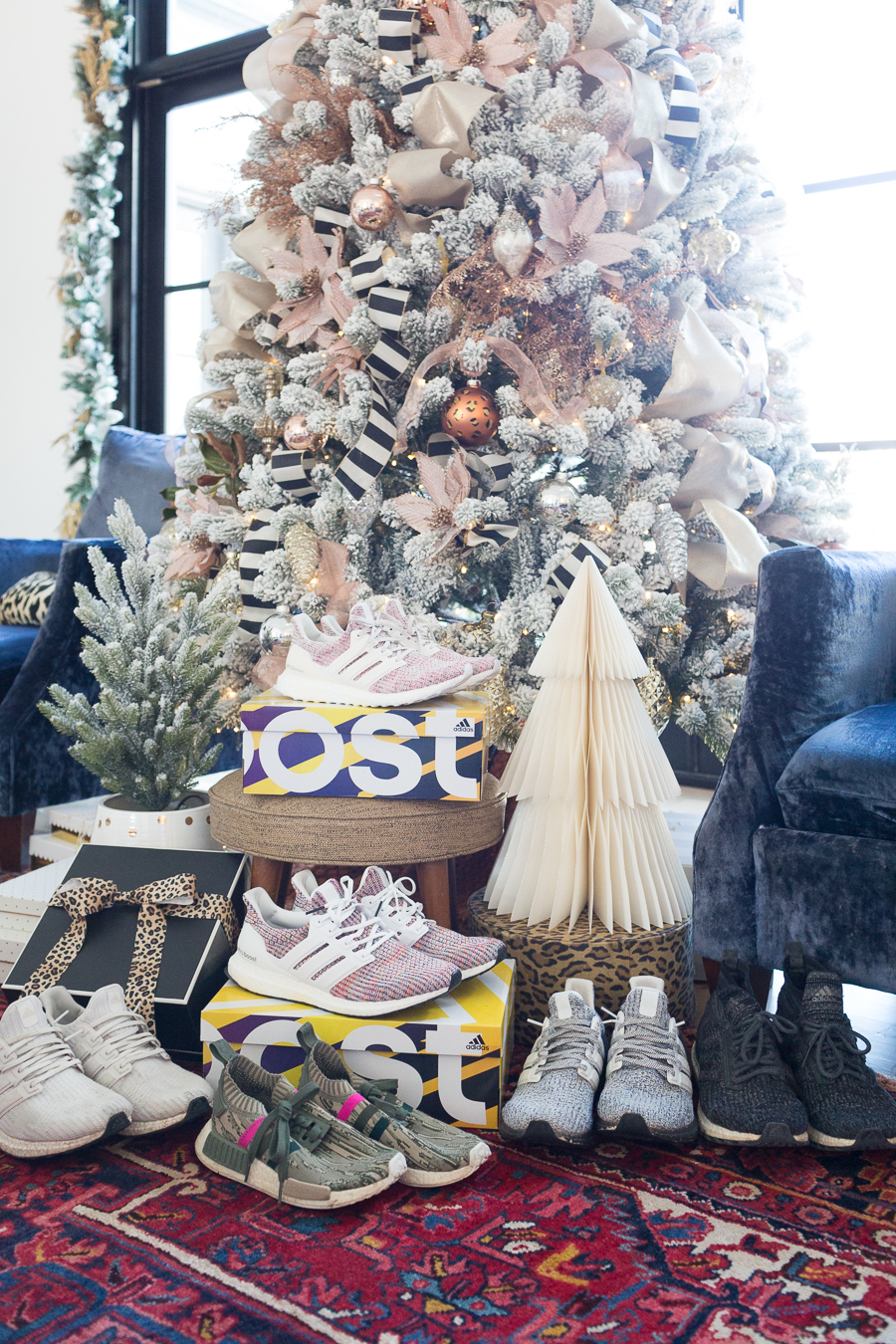 Thanks for stopping by and checking out Adidas Holiday Gift Ideas from Finish Line!  If you would like to follow more from CC and Mike, find us on Insta | Facebook | Pinterest