I'm venturing into uncharted and terrifying territory with this Affordable Buffalo Plaid Holiday Pillows and Decor ideas post coming at y'all at the beginning of November.  You see, my husband is a firm believer that Christmas should not come out until after Thanksgiving.  Am I the only who gets a hard eye roll, perhaps even accompanied with an exaggerated sigh, when she starts trying to drag out the Christmas decor before Thanksgiving?  Marriage is all about compromise you guys.  Don't you agree?  So Mike Miller and I made a compromise…he approves all Christmas related posts before Thanksgiving IF they don't actually involve dragging out a huge Christmas tree and I agree not to drag out said Christmas trees before Thanksgiving if tabletop styling, pillows, and throws are free game before Nov. 25th.  Marriage IS all about meeting in the middle after all.  So without further ado, I bring you this Affordable Buffalo Plaid Holiday Pillows and Decor Post brought to you by  Walmart.  I did not…I repeat, I did NOT drag out an actual Christmas tree so technically does this even count as a Christmas post? I think I deserve an award for that or something.
*I was compensated for this post by Walmart. As always, all thoughts and opinions are my own.*
The thing is, Walmart is my go to stop two years running for Holiday decor.  Unfortunately, a lot of these affordable items I'm sharing will sell out so I want to get a jump on things and share my absolute favorites items for styling your house at Christmas from Walmart.  They have an especially great selection of buffalo plaid decor items this year at Walmart so I wanted to share these with you so you can jump on this bandwagon before it's too late and everything is sold out!  You can also easily shop everything you will need to create a Cozy Christmas by shopping here: COZY CHRISTMAS CATEGORY SHOPPING FROM WALMART.  I absolutely love how Walmart is making shopping so easy by providing these category pages.  I've linked you up and if you follow this Cozy Christmas link (above) it will take you directly to all of my favorite throws, pillows, buffalo plaid furniture and holiday decor and more!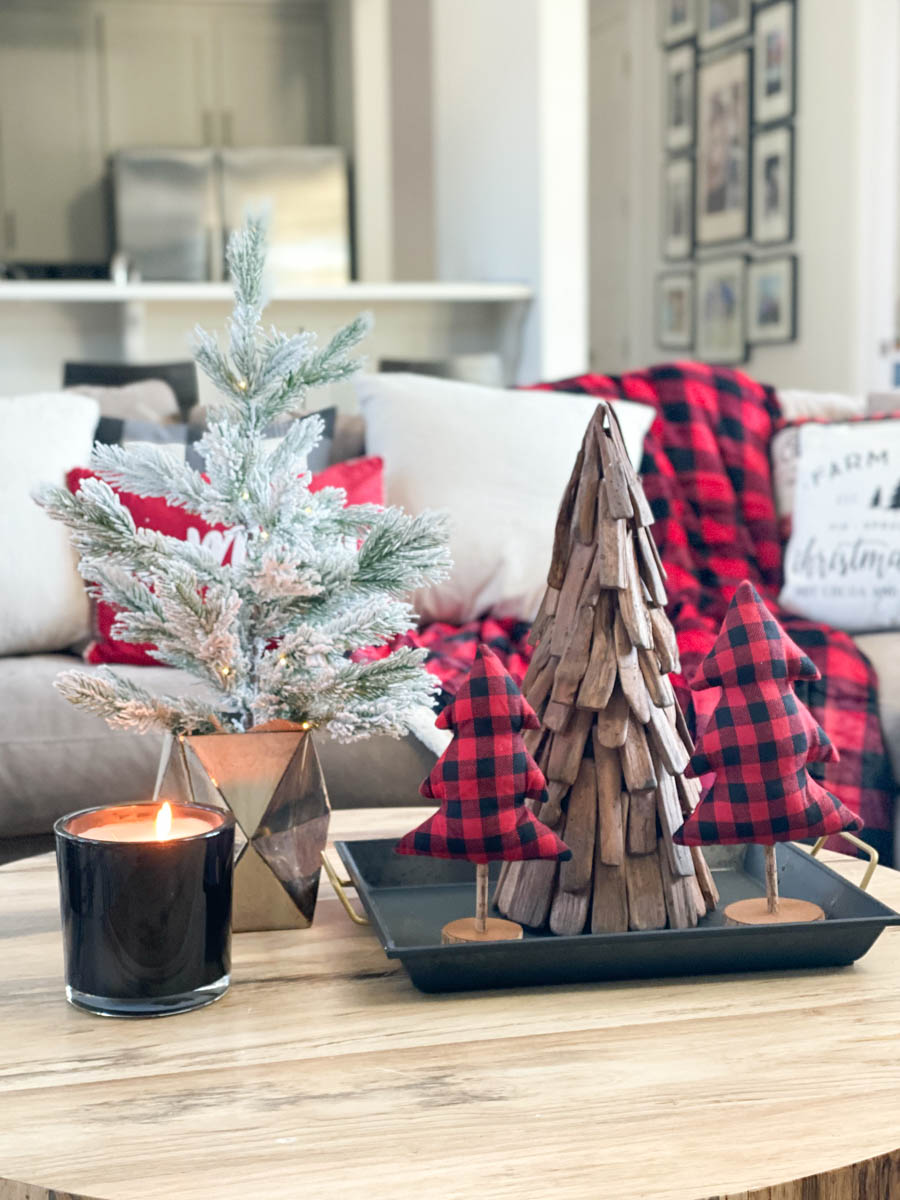 AFFORDABLE TABLETOP DECOR IDEAS:
These tabletop plaid trees paired with the black and gold Better Homes and Gardens tray and the wood Christmas tree is magic.  Feel free to just copy this whole look you guys and the entireIf you like a Farmhouse themed Christmas this look is totally for you and here's what you will need:
Better Homes and Garden Plaid Throw
Tabletop LED Christmas Tree
Don't forget this braided throw that I used on our game room couch.  This throw is COOOOOOZZZZZY.  I bought two of them and am seriously thinking of snagging a few more for our teen room, theatre room, and even our bedroom.  I LOVE having cozy throws sprinkled throughout the house for people to grab when the weather gets cold.  Oh!  Speaking of cozy throws, here is this exact same throw used at the foot of the bed in the guest bedroom. I also am obsessed with this plush buffalo plaid throw that I used in our game room.  If you asked me to choose, I couldn't pick which is my favorite out of both of these throws – the braided throw and the plush buffalo plaid throw – trust me when I tell you that you could grab them both for this awesome price point and you will be glad that you did!
SCROLL AND TAP ON THE PHOTO TO SHOP COZY THROWS FROM WALMART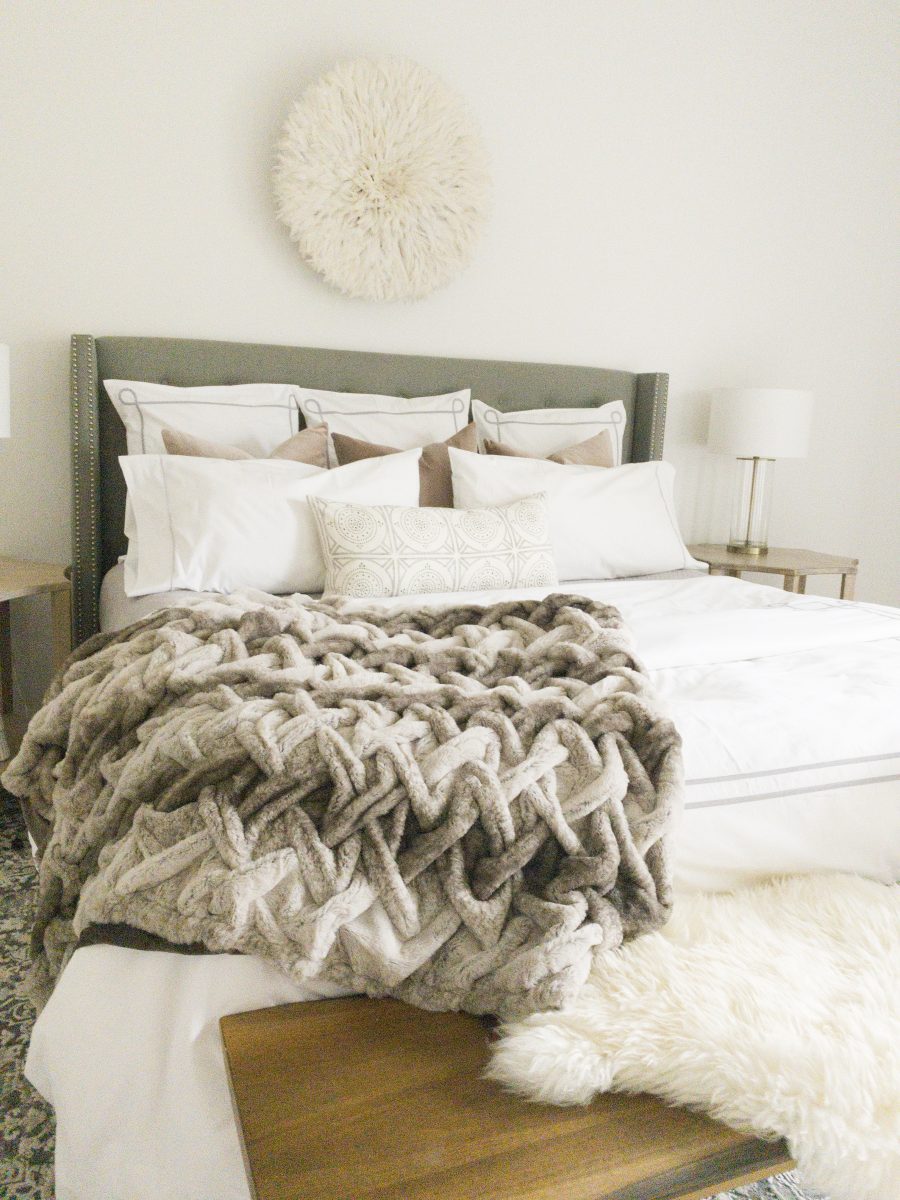 Alrighty, now we have to focus on pillows.  There are so many great, affordable pillow options for Christmas at Walmart right now and I'm liking up to my favorites. I snagged two of the Be Merry Pillows and paired them with red and black buffalo plaid pillows and the farmhouse 2 pack of Christmas pillows.  All of these pillows are linked here:
SCROLL AND TAP ON THE PHOTO TO SHOP CHRISTMAS PILLOWS FROM WALMART: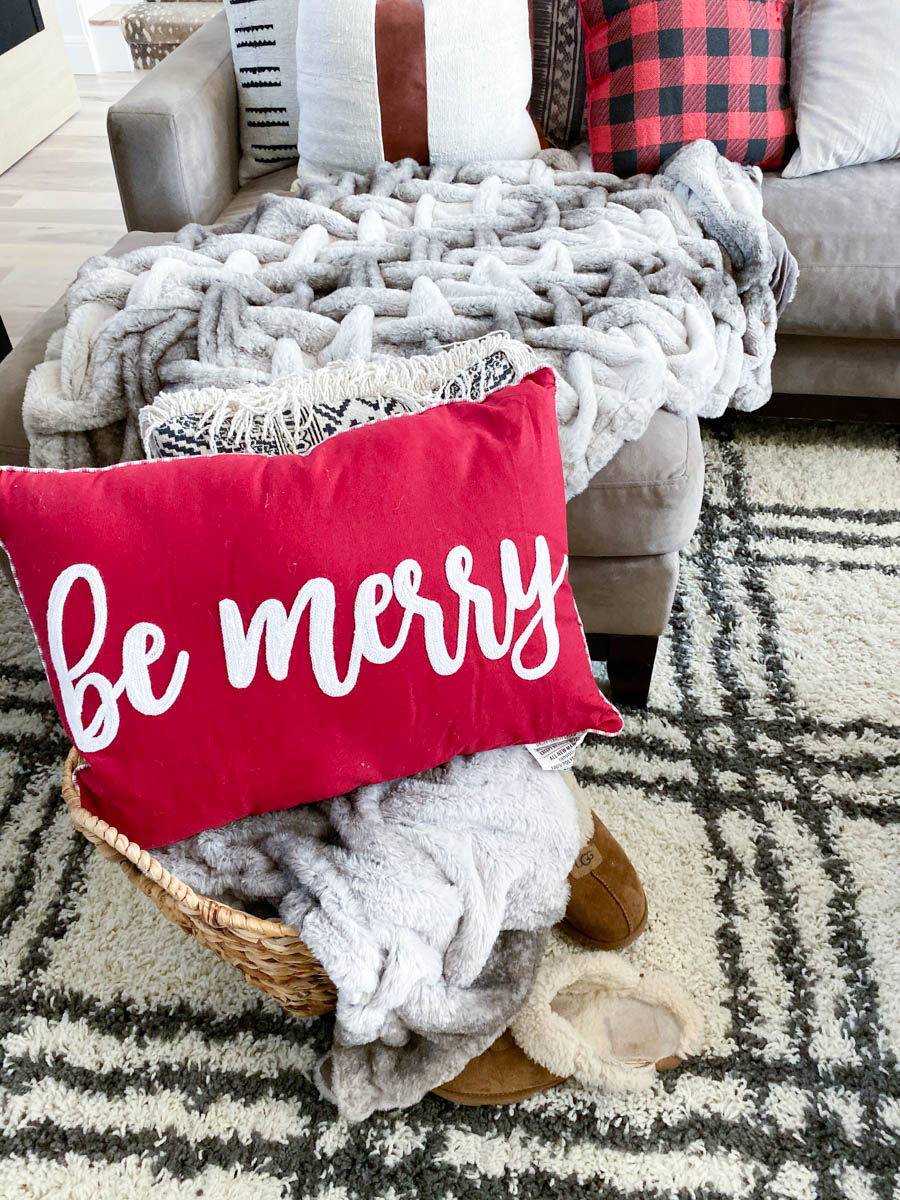 Better Homes And Gardens Plaid Pillow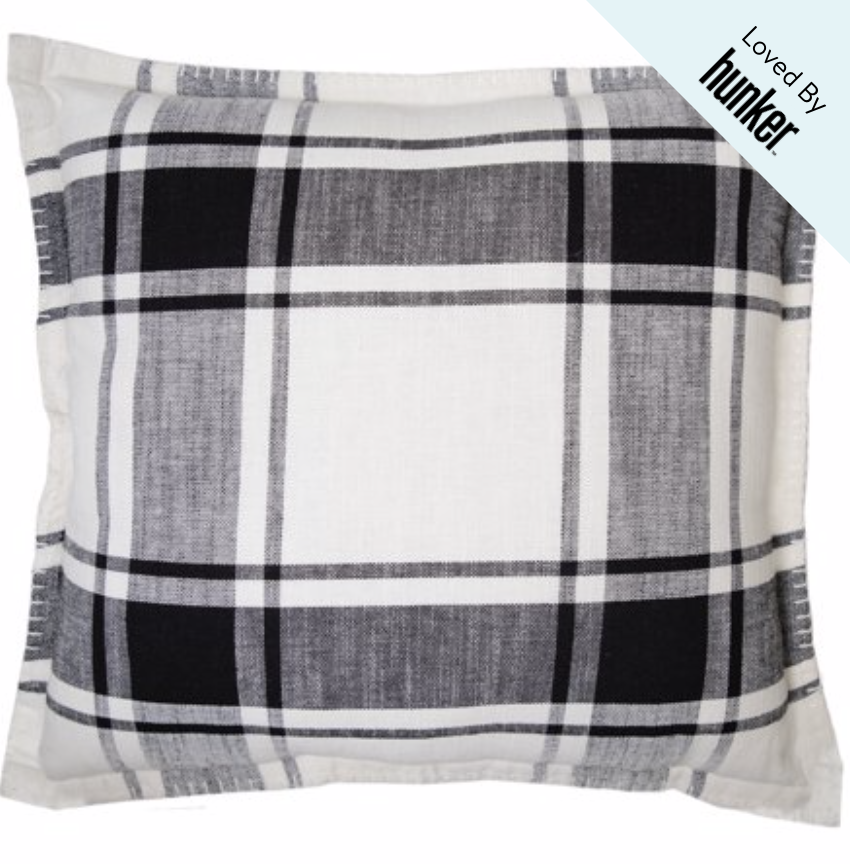 MAINSTAYS FARMHOUSE PLAID TWO PACK OF PILLOWS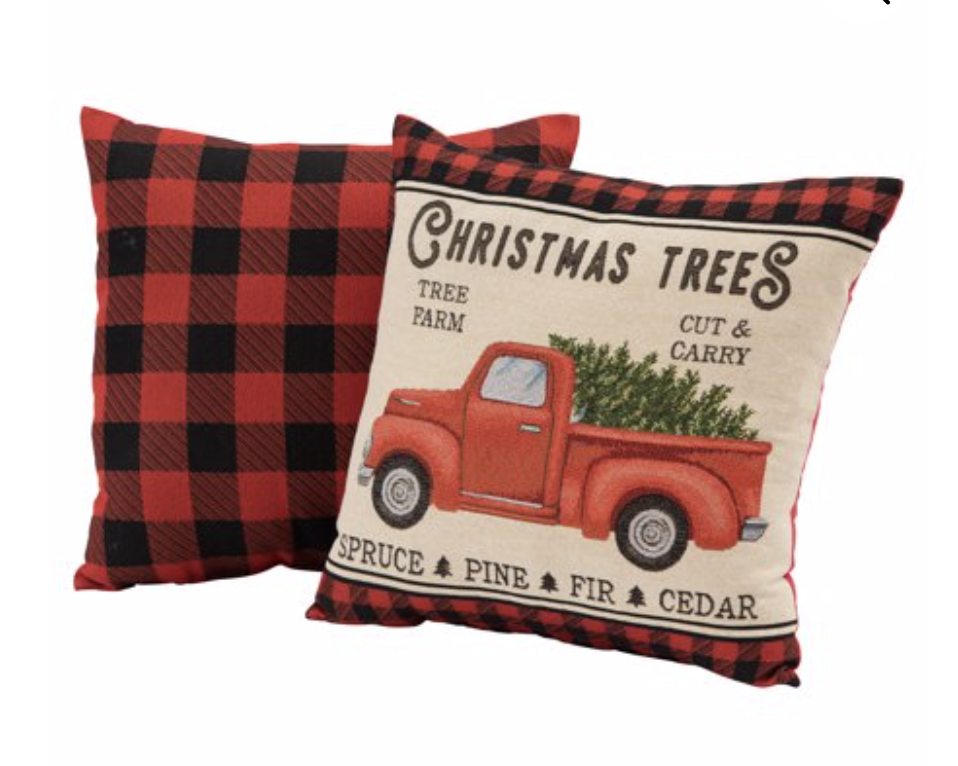 BE MERRY LUMBAR PILLOW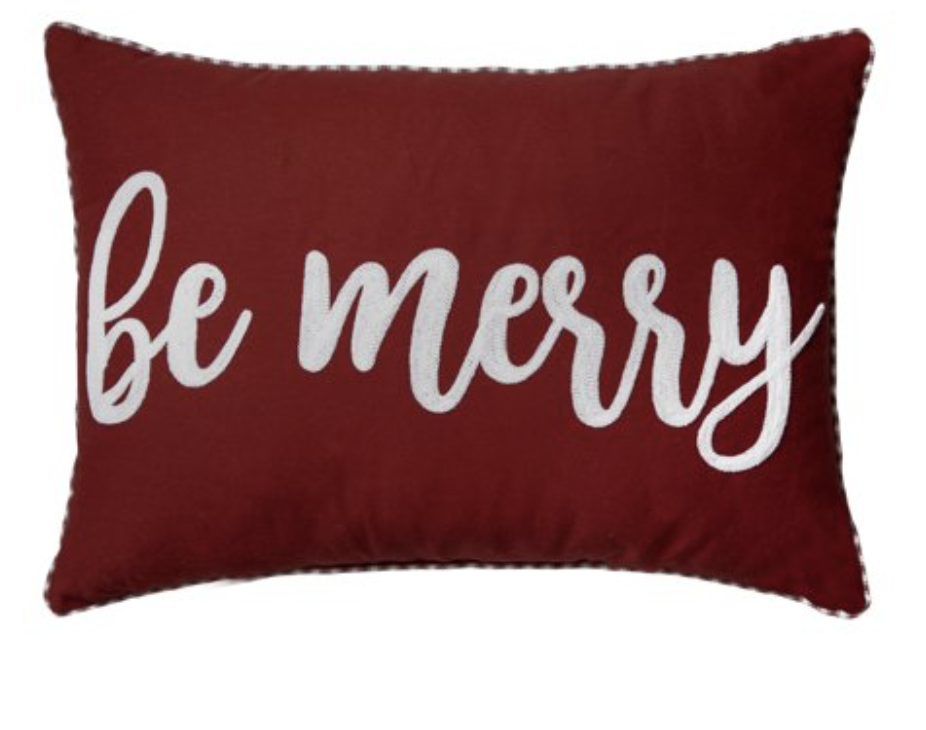 VERY MERRY PLAID CHRISTMAS PILLOW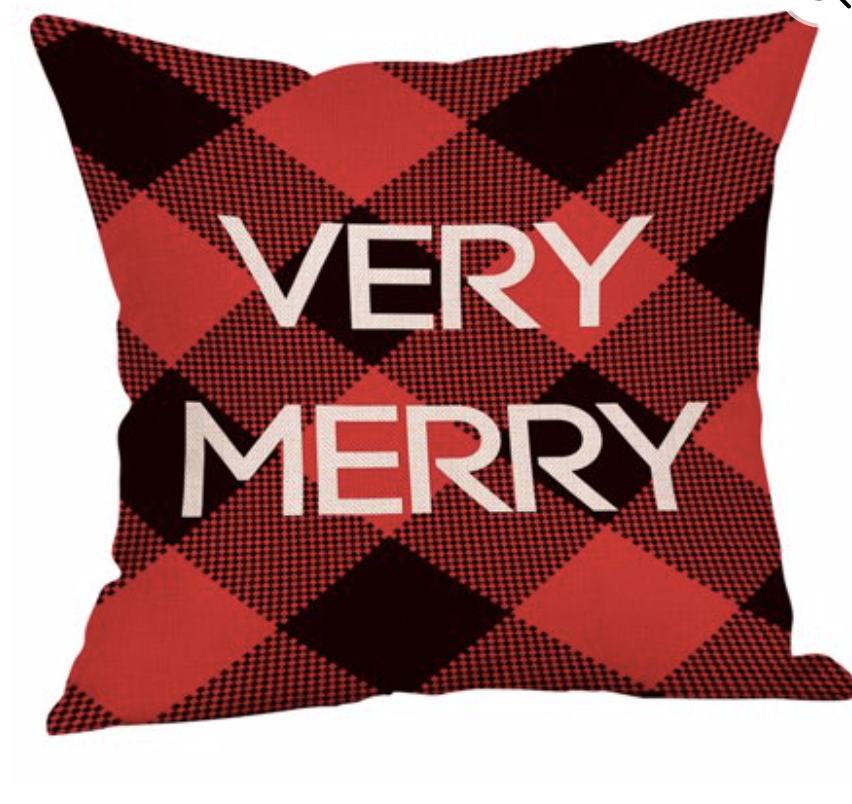 FARM FRESH CHRISTMAS TREES PILLOWS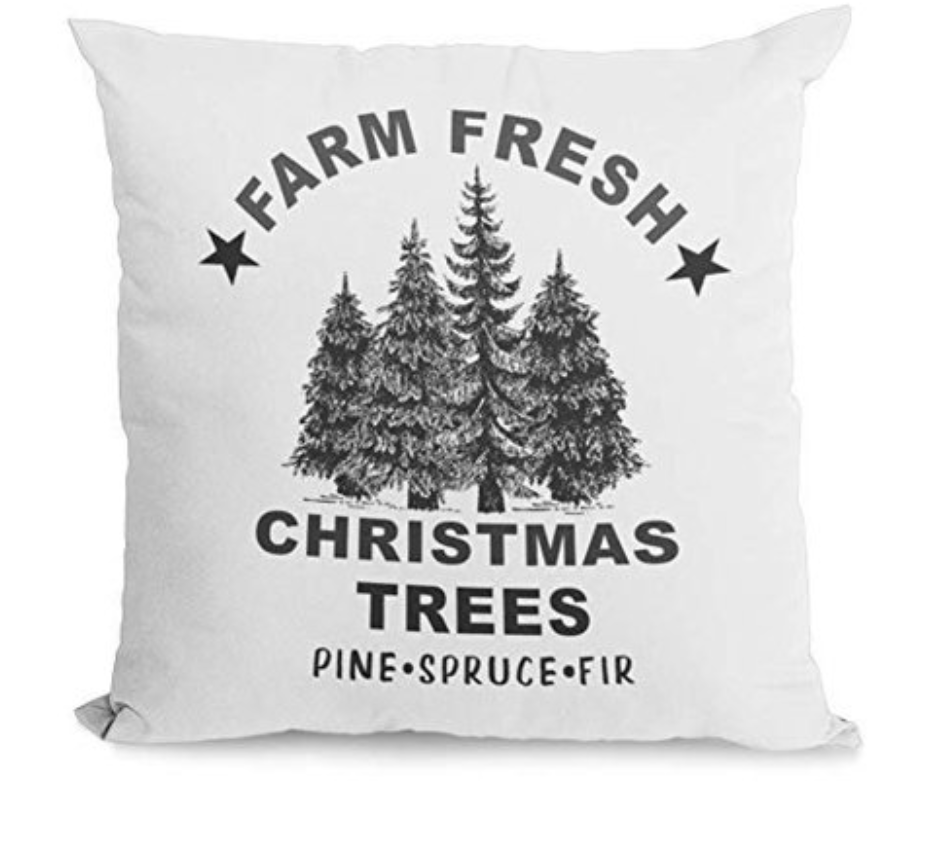 Don't forget to add in some buffalo plaid ribbon for trimming the tree and wrapping packages.  Walmart has the cutest selection of plaid ribbons and I picked up a ton for gift giving and for using on our game room Christmas tree.  The wired buffalo plaid ribbon is perfect for making curly ribbons to trim the tree Here are some of my favorites: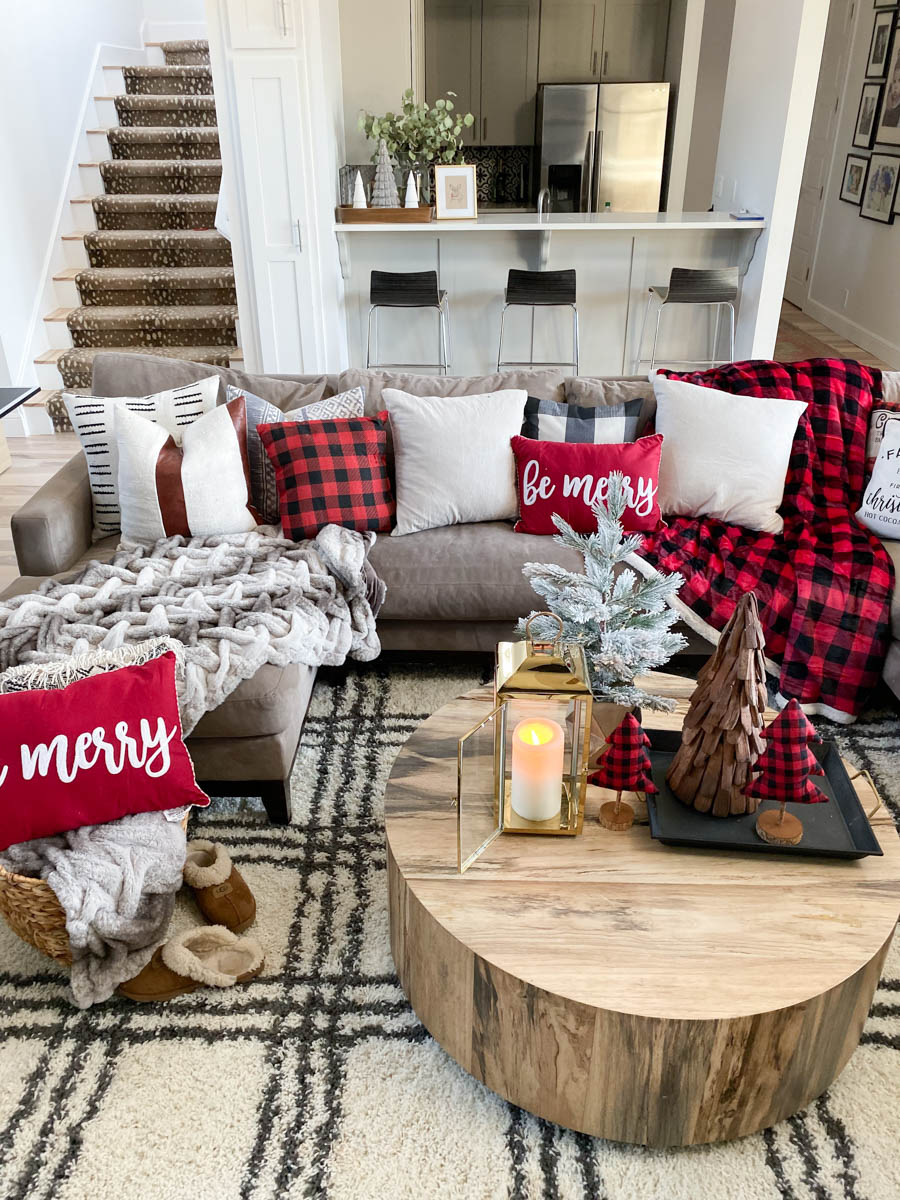 Two other items I highly recommend while you are getting your house holiday ready with these Affordable Buffalo Plaid Holiday Pillows and Decor Ideas from Walmart, are this wicker basket that I store all of my throws in and these Better Homes and Garden gold lanterns.  I use both of these items all the time and absolutely love them.  The lanterns in particular are gorgeous for Christmas styling.
TAP ON THE PHOTO TO SHOP MY STYLING FAVORITES FROM WALMART:

Here is how I used the beautiful Better Homes and Gardens gold lanterns in some of our Christmas decor last year!  Don't forget to pick up one of the Pioneer Woman's cake stands while you are at it because it's also one of my FAVORITES for styling all year round!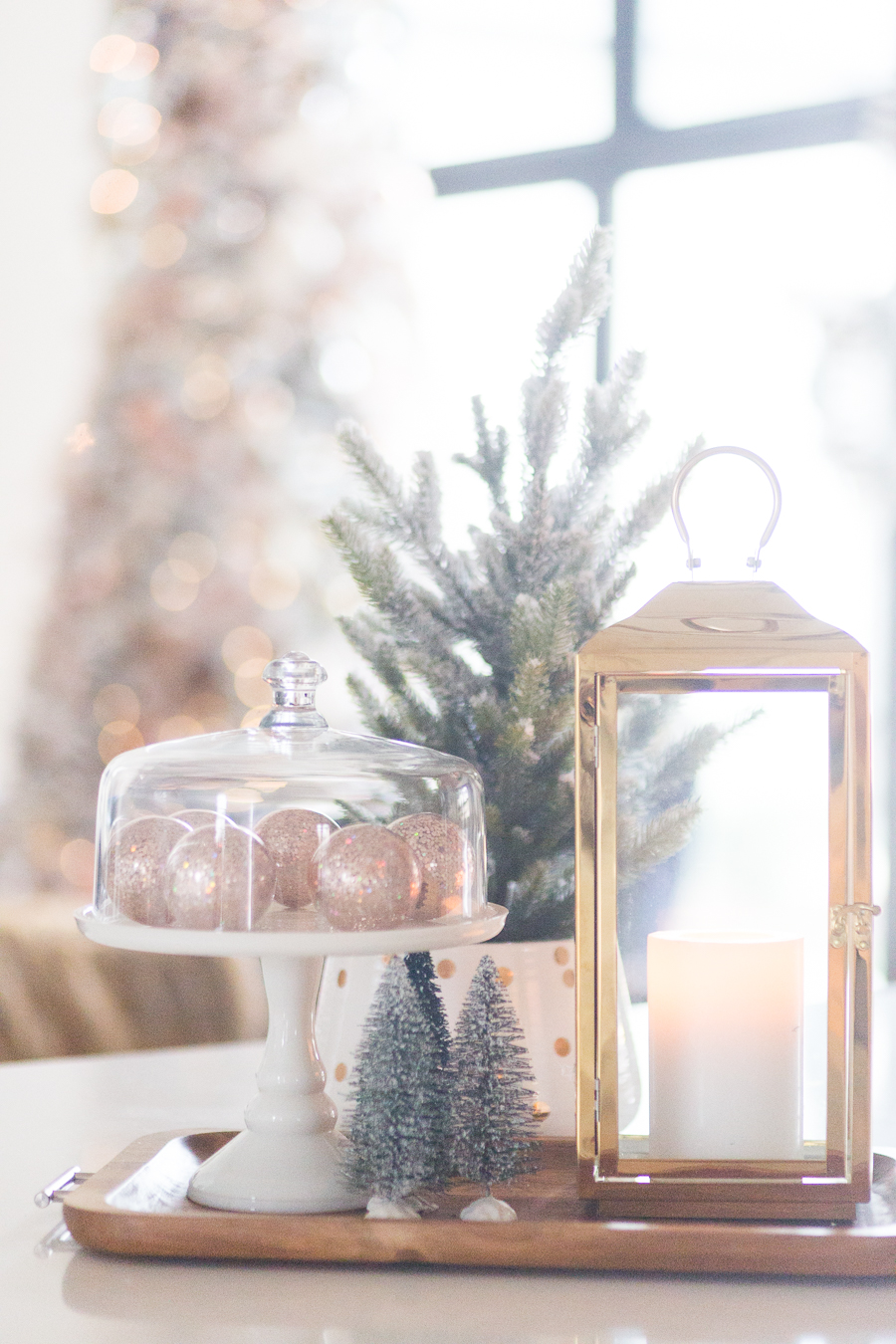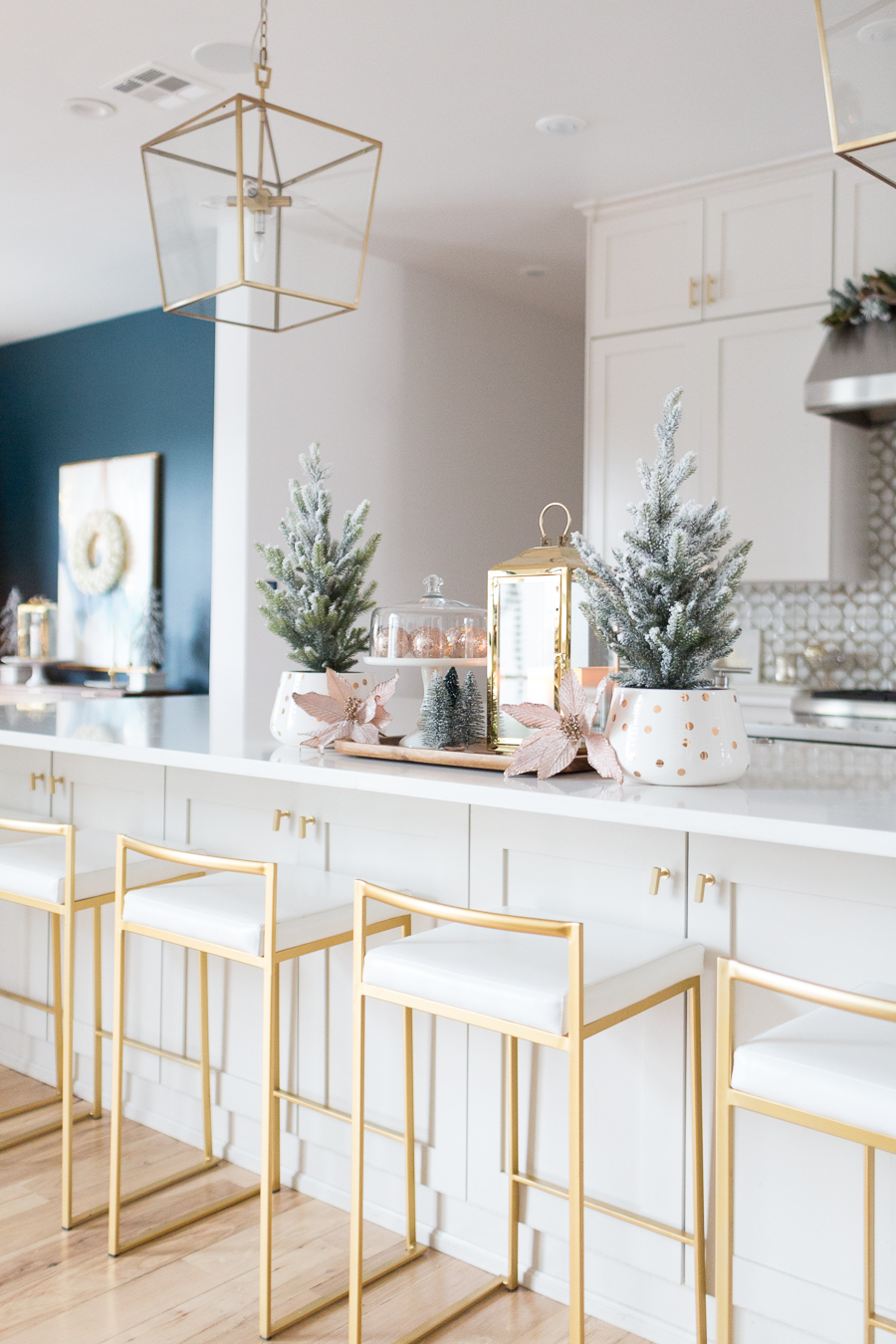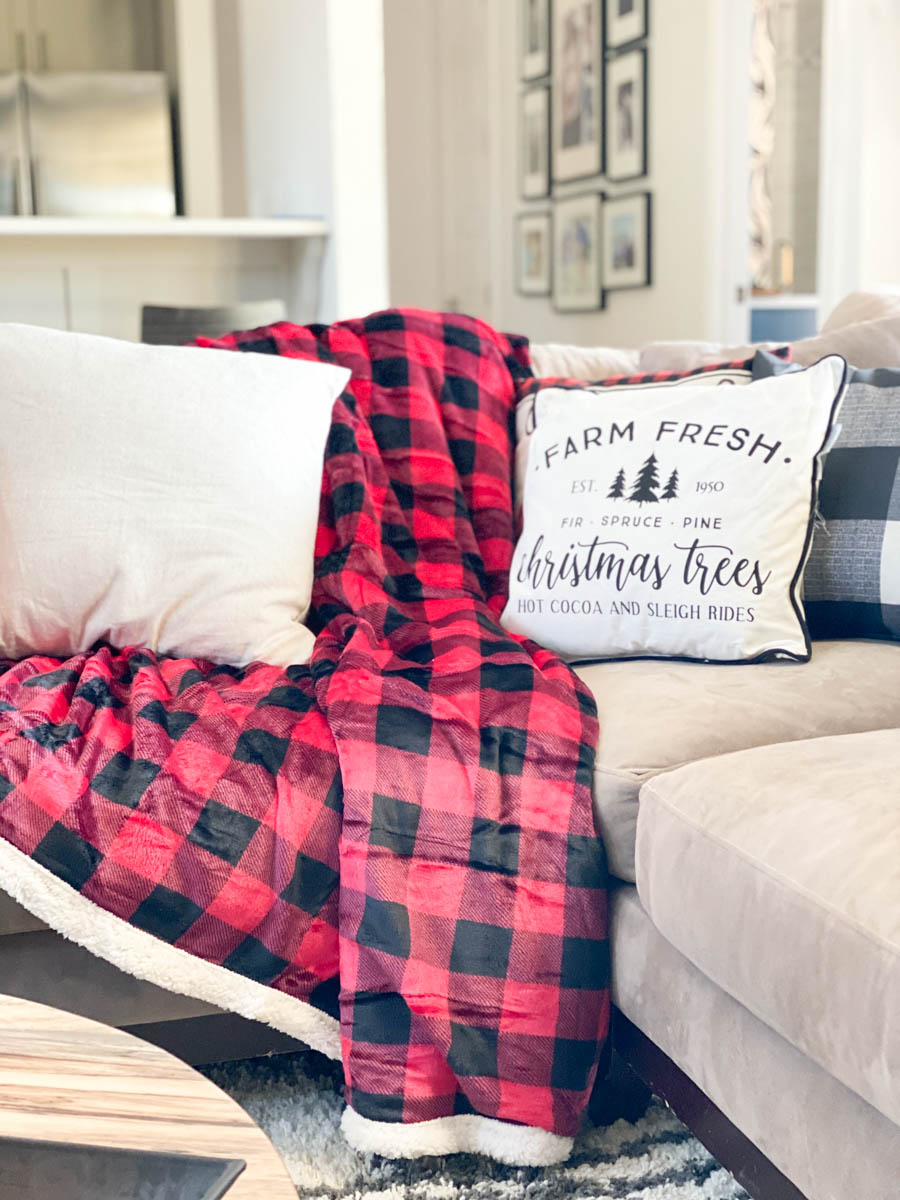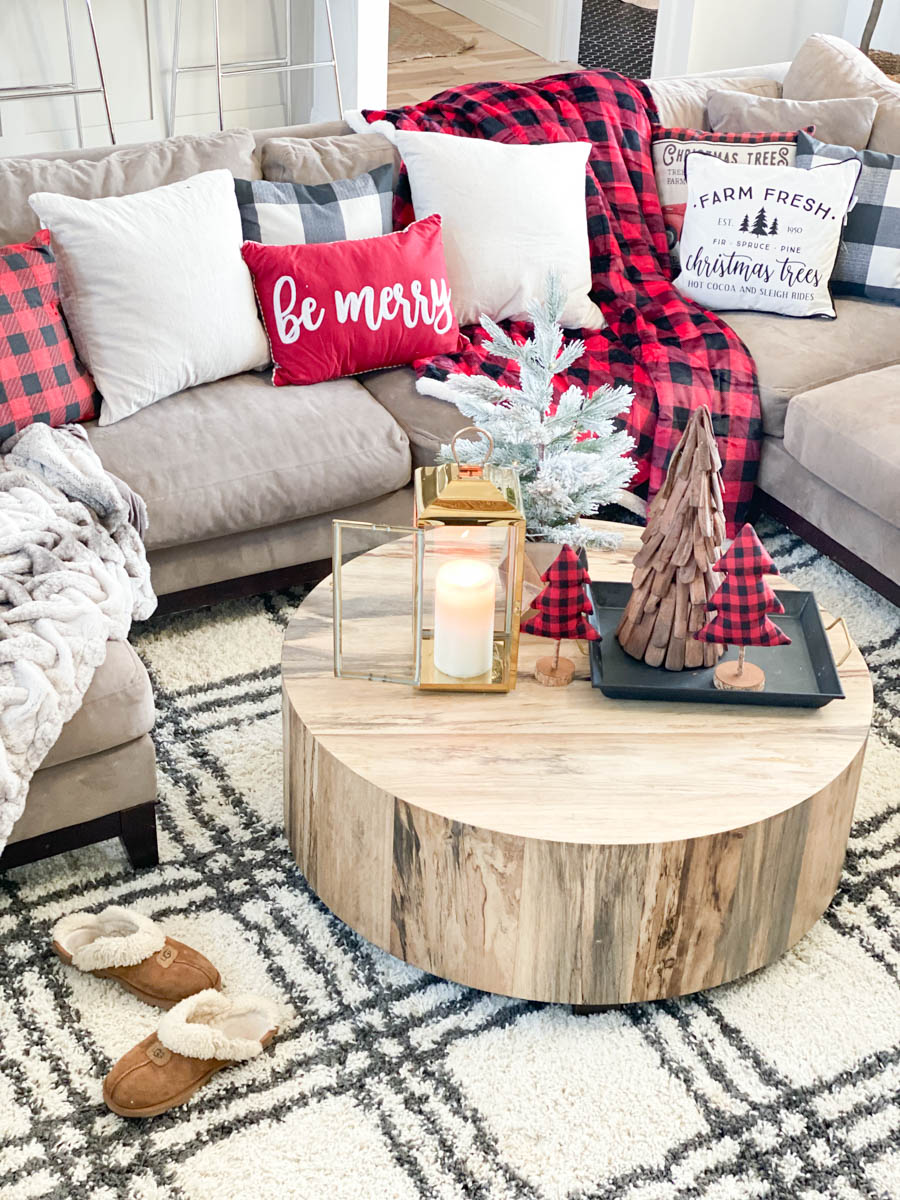 SHOP ALL OUR FAVORITE Affordable Buffalo Plaid Holiday Pillows and Decor FROM WALMART HERE: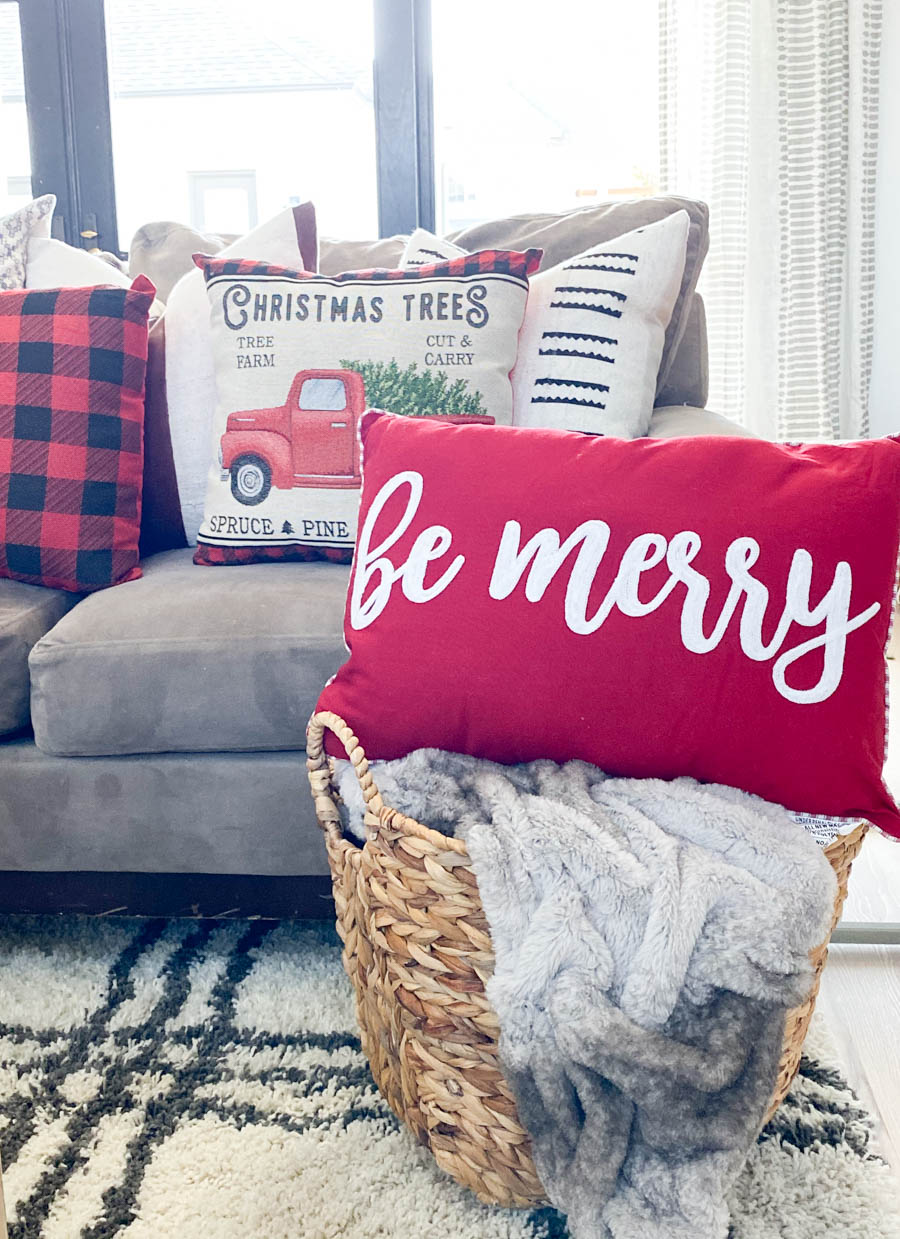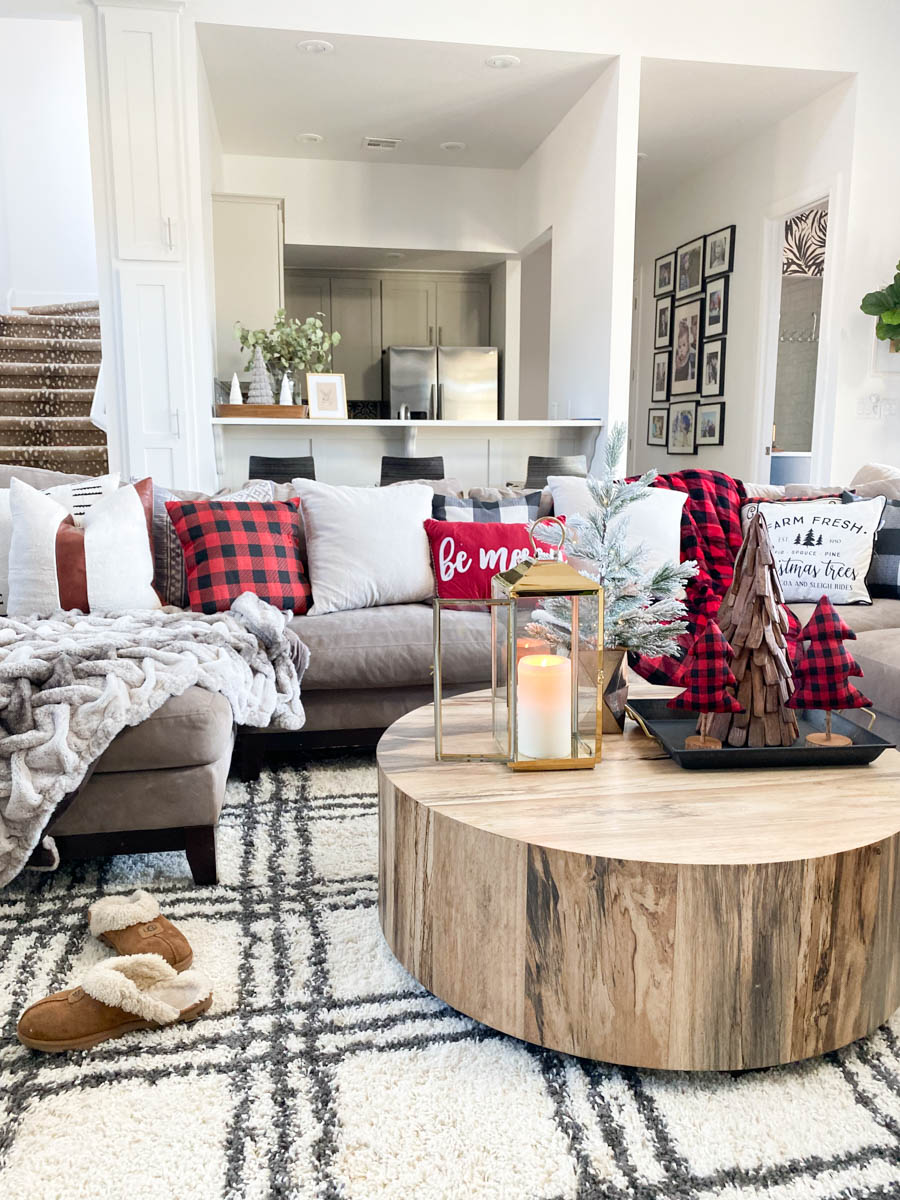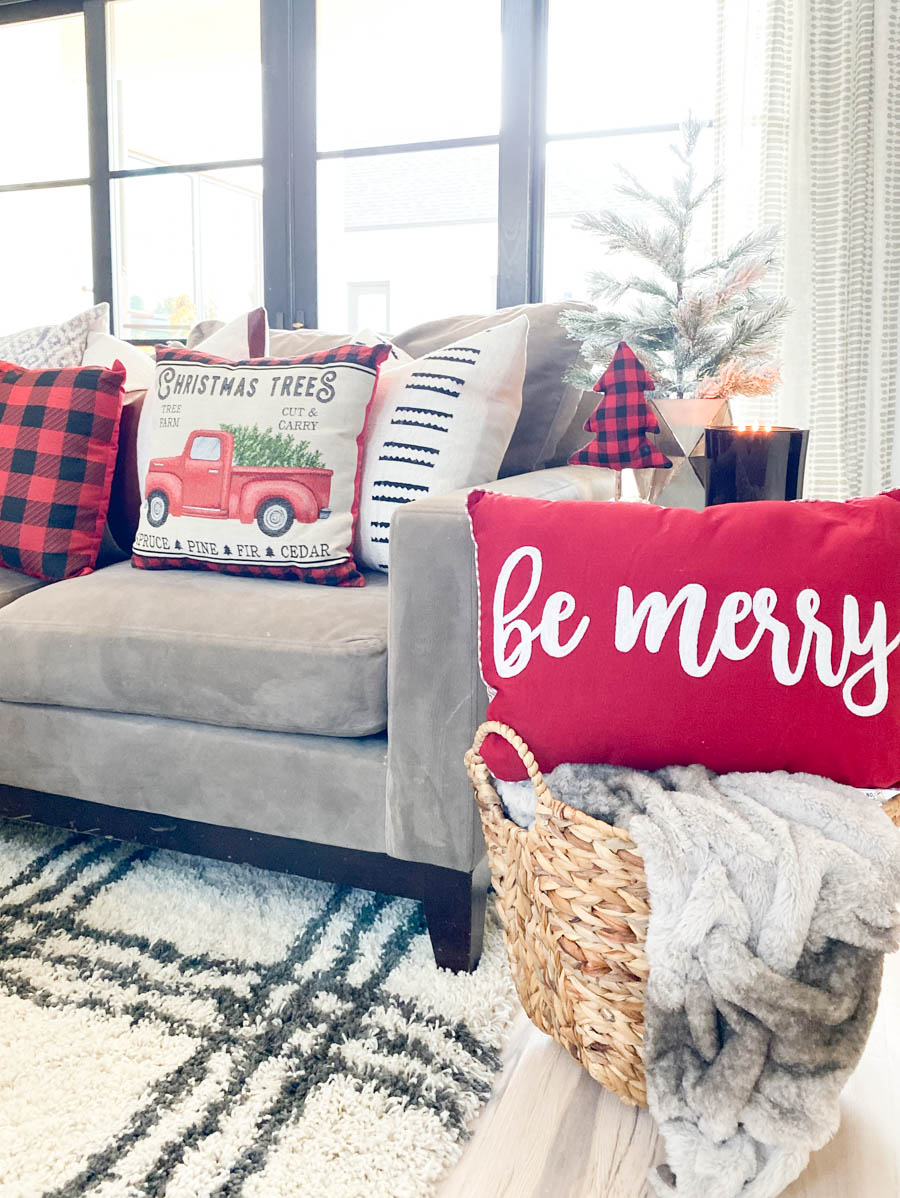 If you are looking for some great holiday fashion ideas from Walmart, Emmy and I are also loving their current cute leopard choices!  Here are some of our favorites!
SROLL AND TAP TO SHOP OUR CURRENT FAVORITE WALMART FASHION ITEMS: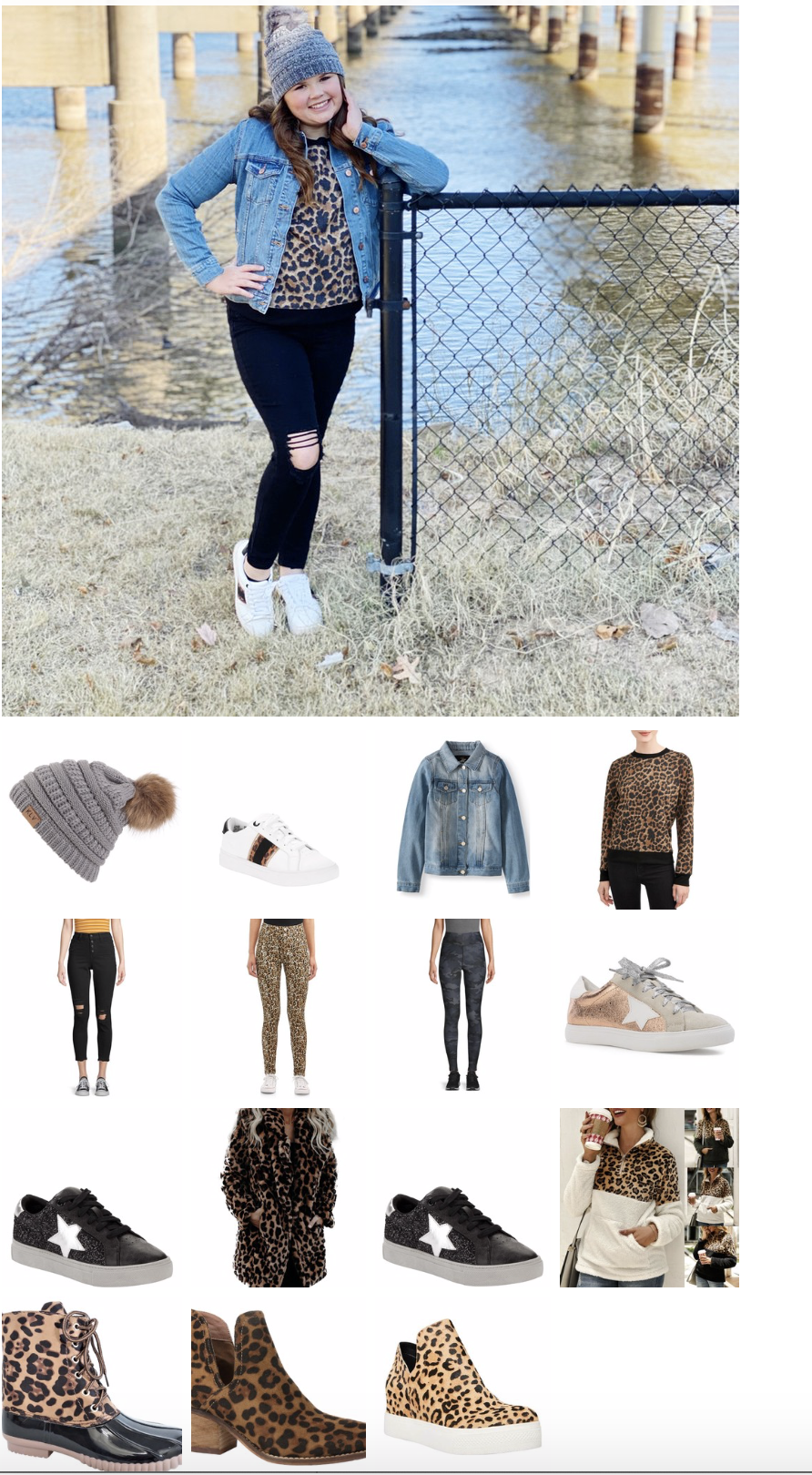 Women's Knit Hat | Time and Tru Fashion Sneakers | Junior's Jean Jacket | Junior's Crewneck Leopard shirt | Juniors Destructed Jeans | Low top Glitter Sneakers | Avia Camo Leggings | Black Fashion Glitter Sneakers | Leopard long print cardigan sweater  | Leopard Women's Fleece