I'm excited to share with you guys some Affordable Fall Front Porch and Tabletop Decor Ideas, all of which I did over at our most recent flip house!  We had our flip house reveal party yesterday and it was oh so fun! A huge thanks to everyone who came to support us and also our team who helps us prep and get ready for a reveal.  We feel so blessed to have so many incredible people supporting us both behind the scenes leading up to a reveal, and also at the reveal itself.
We aren't quite ready to reveal the entire Jenks Flip House project since we are waiting on photography and videography to come back.  BUT, I did all these fall tabletop and front porch styling photos at the flip house. SO….if you look closely you can see some behind the scenes look at the reveal that is to come!
All of these styling ideas are brought to you by Walmart.  *I was compensated for this post but all thoughts and opinions are my own.*
Walmart has so many great options for fall decor styling that are under $20 even and I'm going to show you how I used some of these items to decorate our flip house for fall!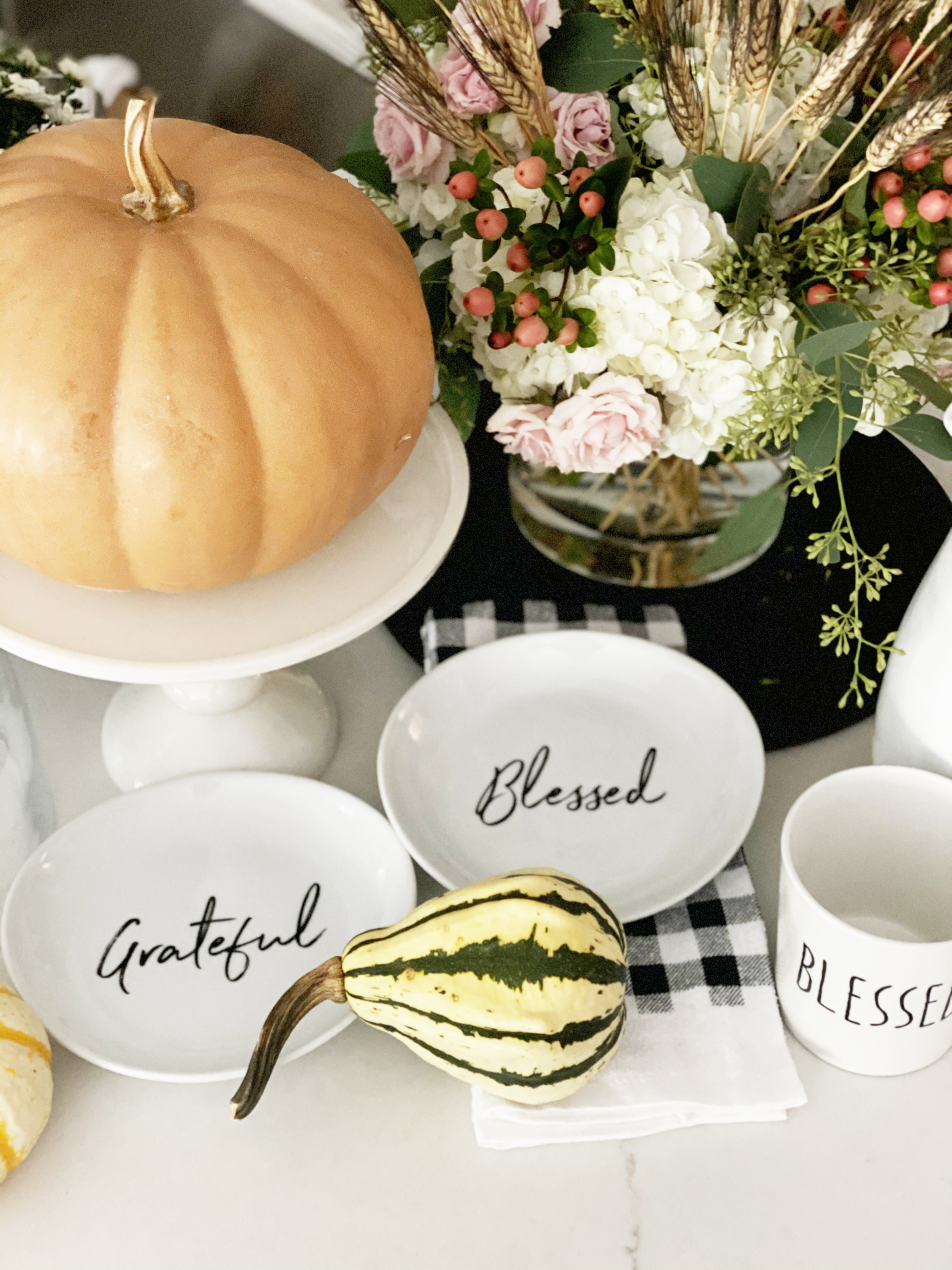 SCROLL AND TAP ON THE PHOTO TO SHOP MY WALMART FALL DECOR FAVORITES:

YOU CAN ALSO SHOP HERE BY CLICKING ON THE NAME OF THE PRODUCT:
Black Lantern Small | Hello Mat  |  Buffalo Plaid outdoor mat | White Cake Stand | Glass Vase | Plaid Chair | Tabletop Pumpkins | Plaid Pillows (Indoor) | Plaid Pillow (Outdoor)  | Mr and Mrs Coffee Mugs | Fall Mix Garland | Gold Lantern | Striped Runner |  Grateful Plate |  Plaid Pumpkins |  Buffalo plaid placemats |
These Mr. and Mrs. coffee mugs are some of my favorite and they also have a blessed coffee mug that is so cute and makes a great fall gift as well!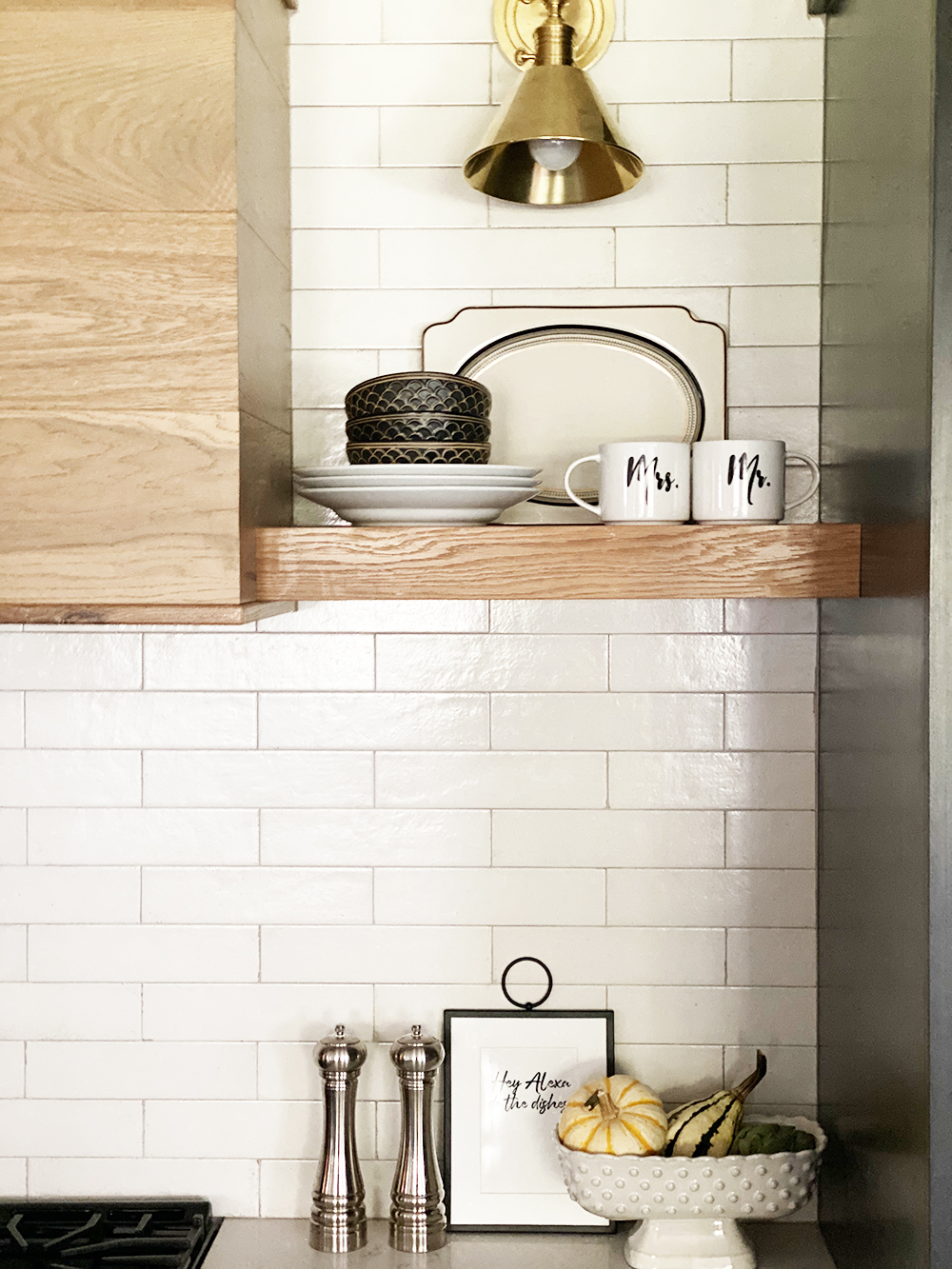 Walmart has some incredible black lantern options for under $20.  I also have these gold lanterns as well as use them for fall styling all the time!  I definitely recommend picking up both gold and black lanterns from Walmart.  Go ahead and treat yourself and get both options since they are under $20!  Don't forget to snag one of these white Pioneer Woman Cake stands. I literally use it year round and can't recommend it enough!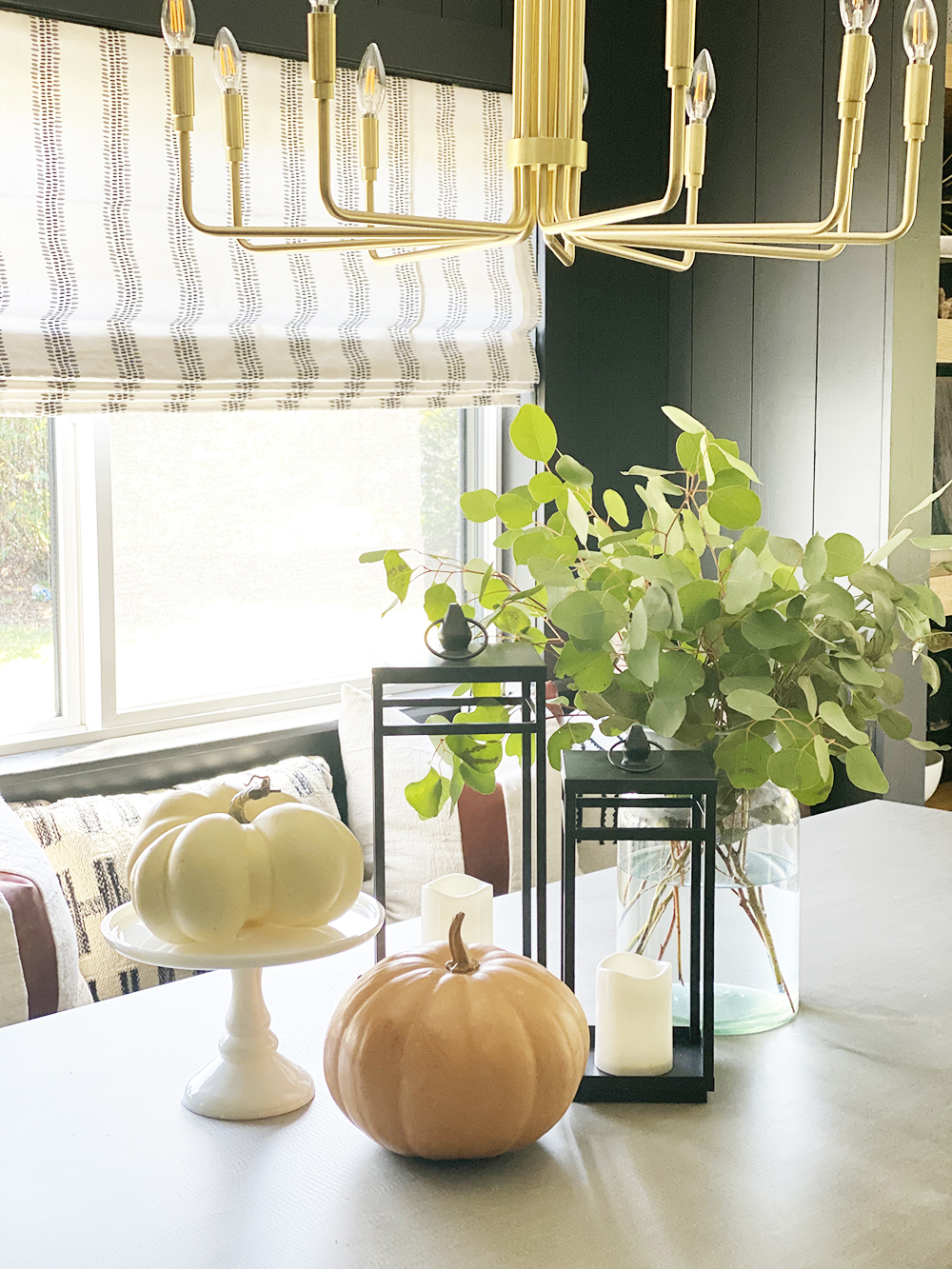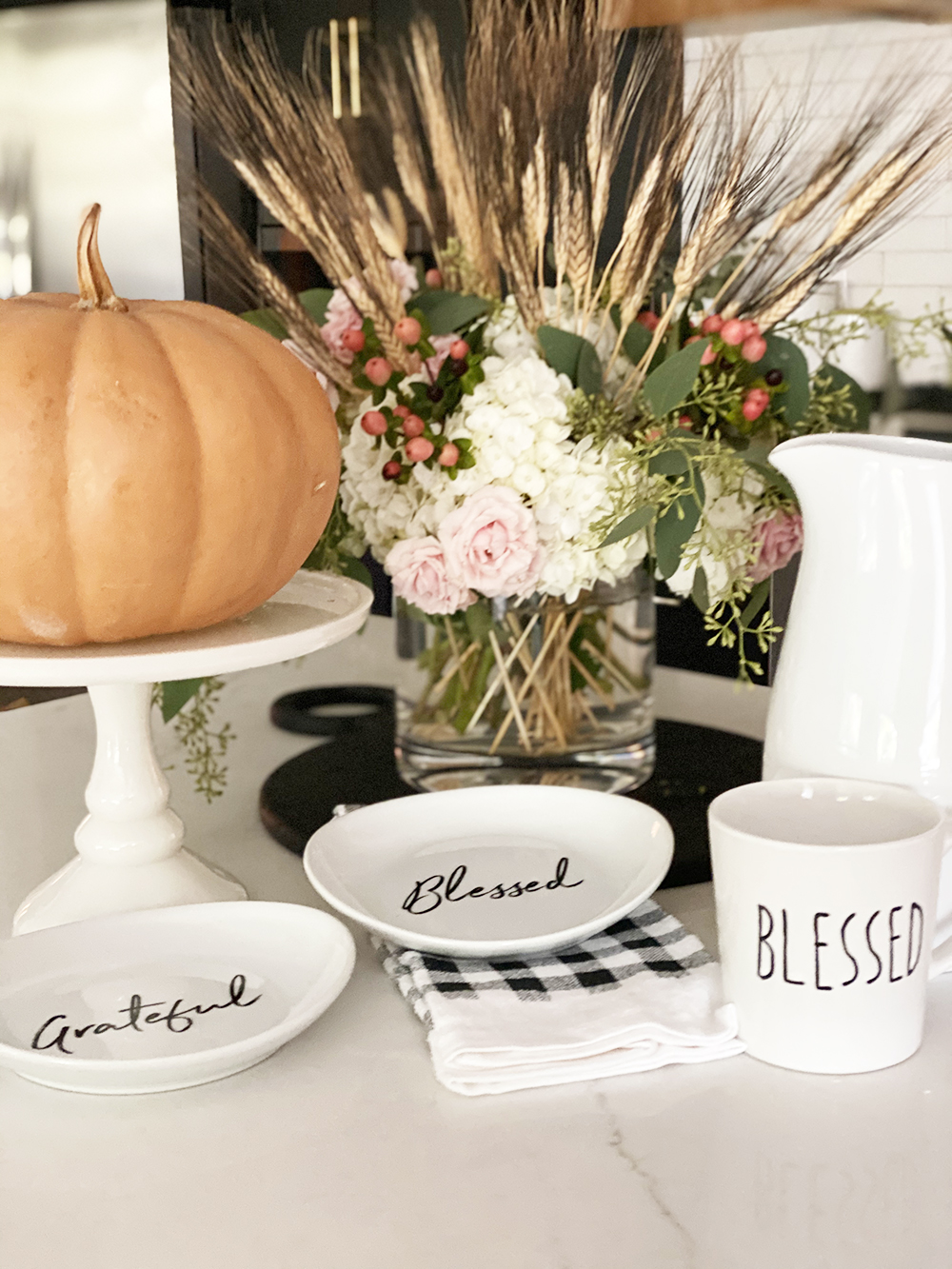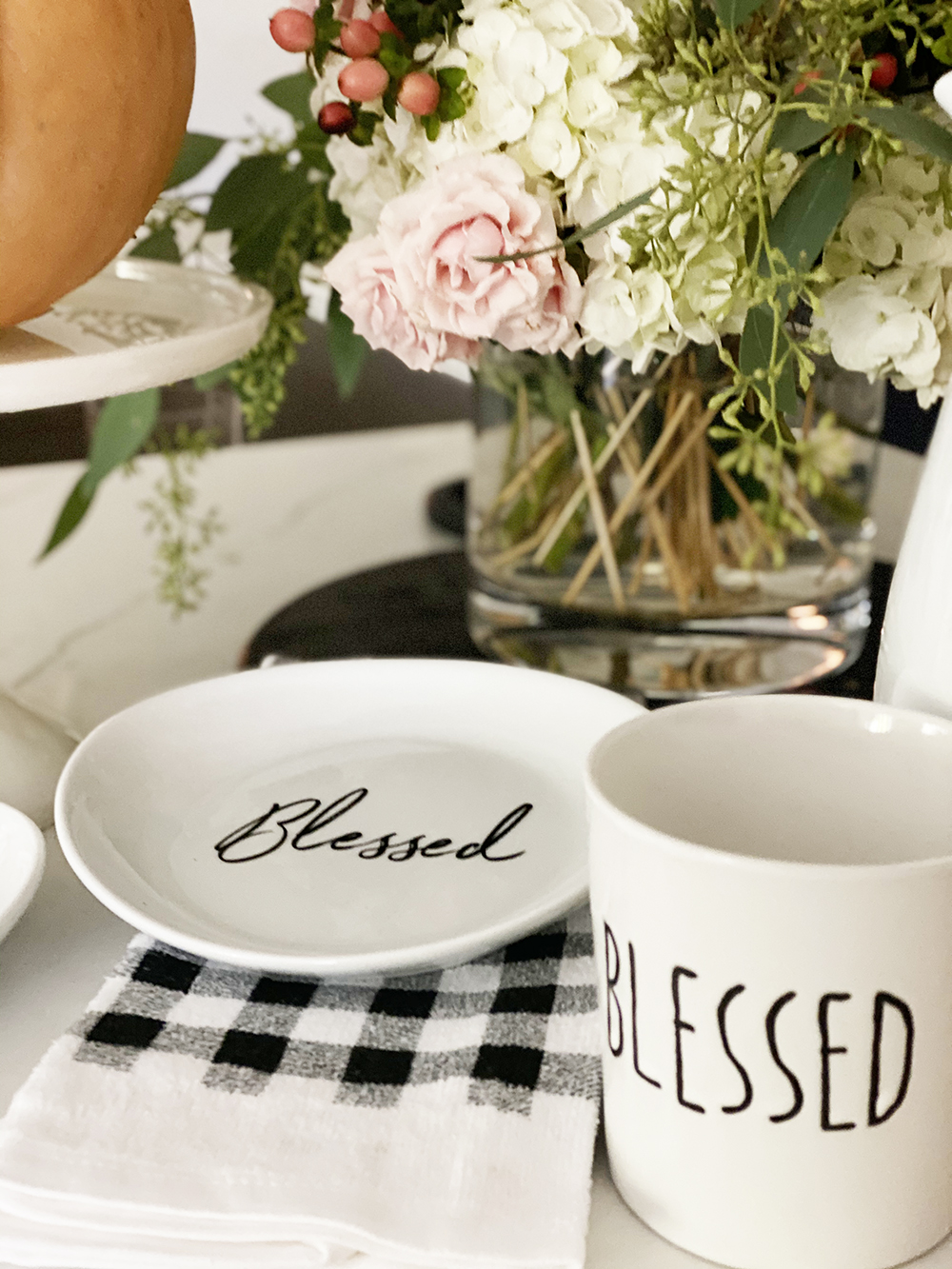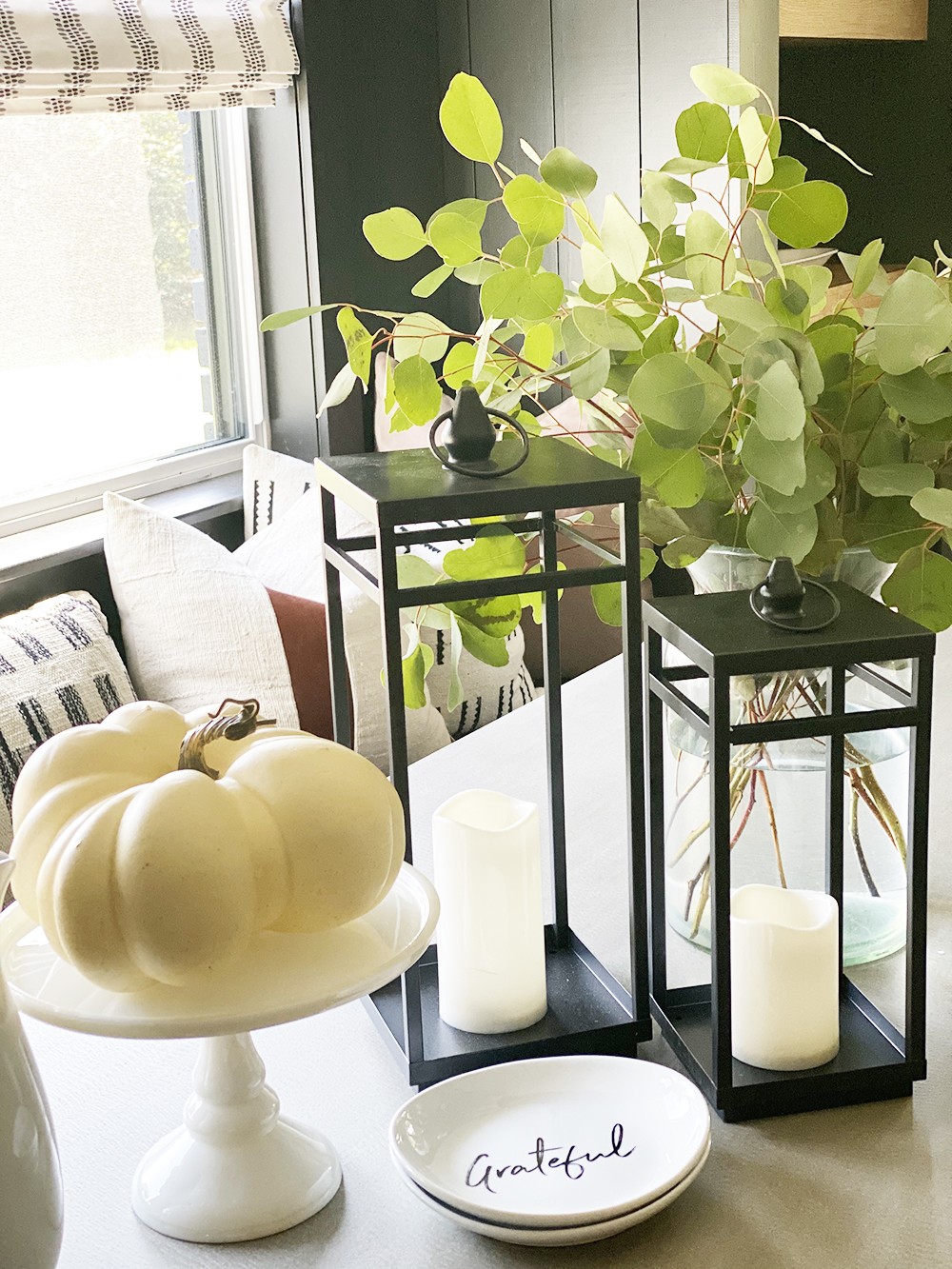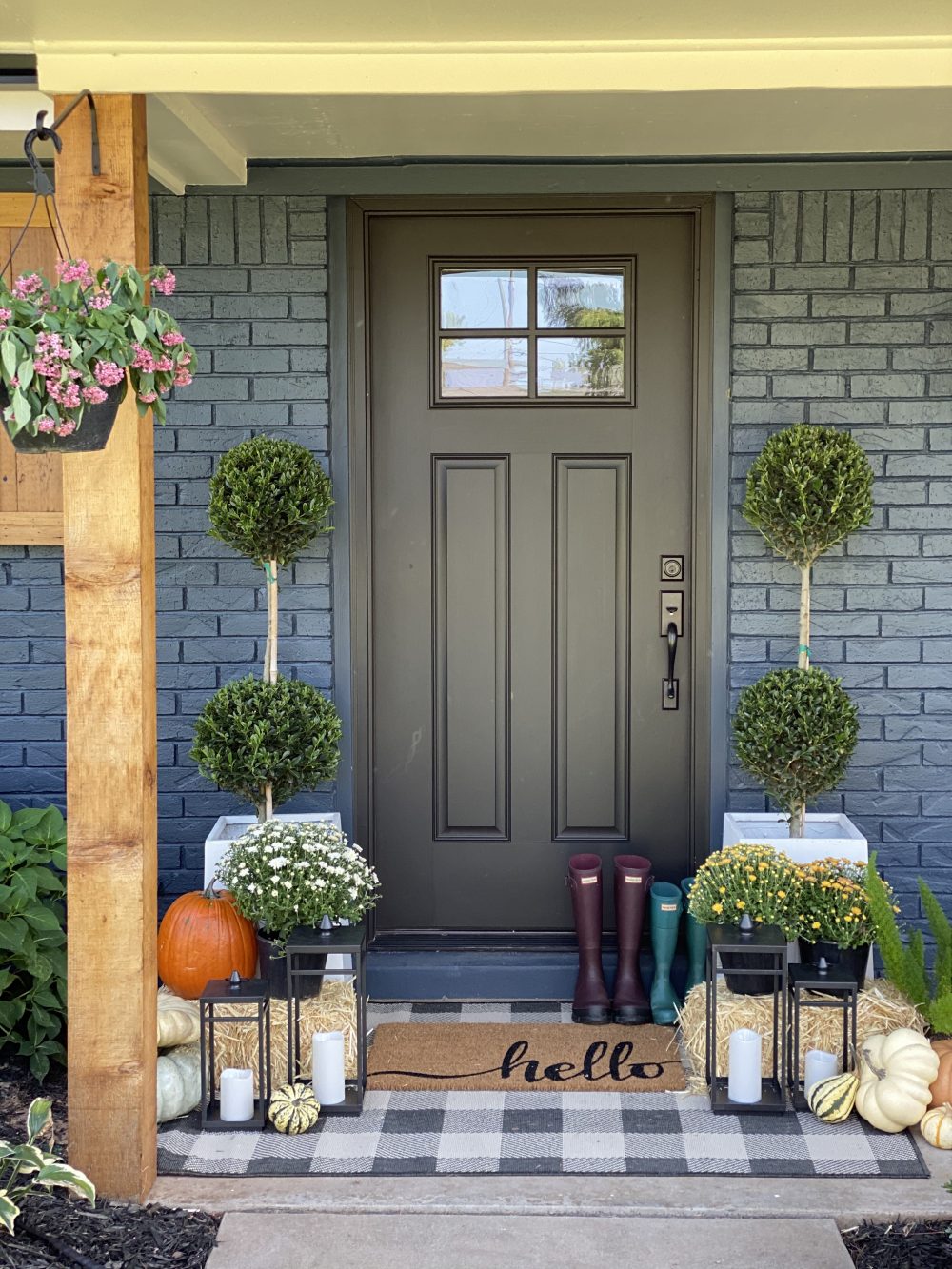 SHOP OUR OUTDOOR FALL PORCH WITH WALMART LOOK HERE: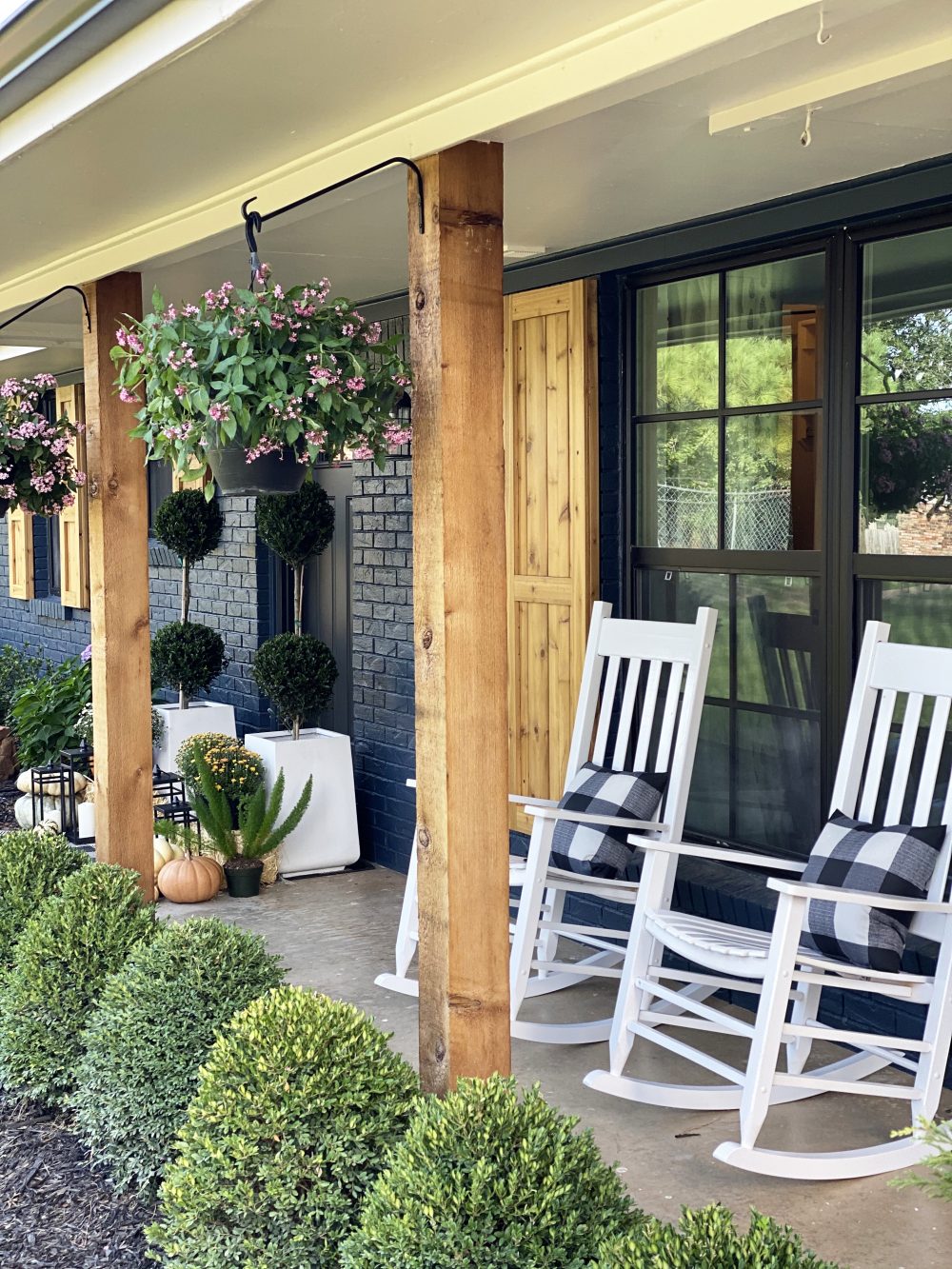 You can also buy these white outdoor rockers from Walmart as Well!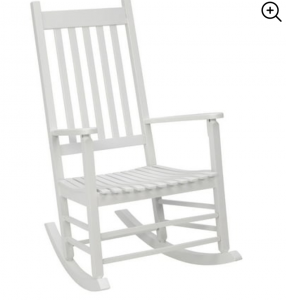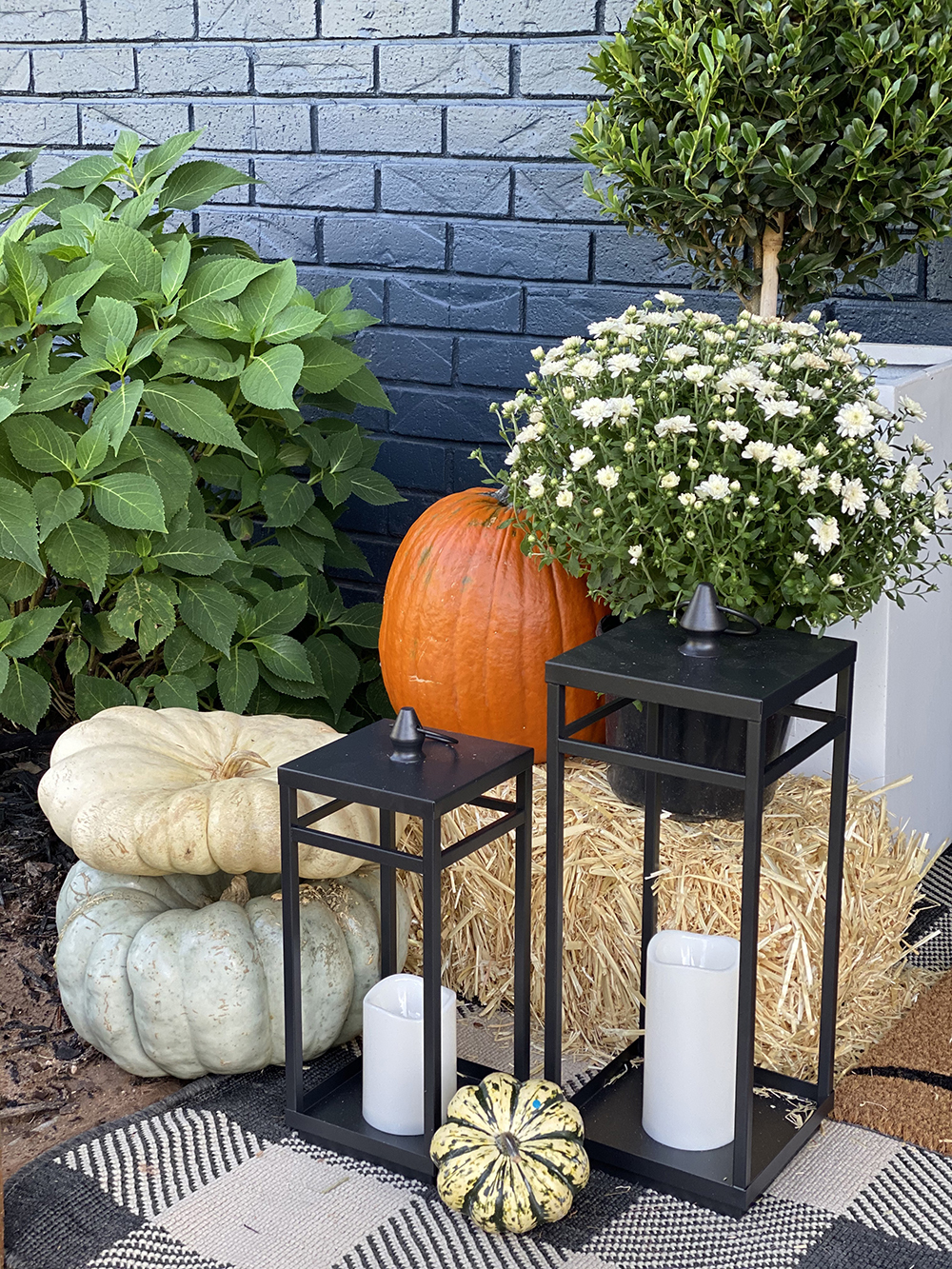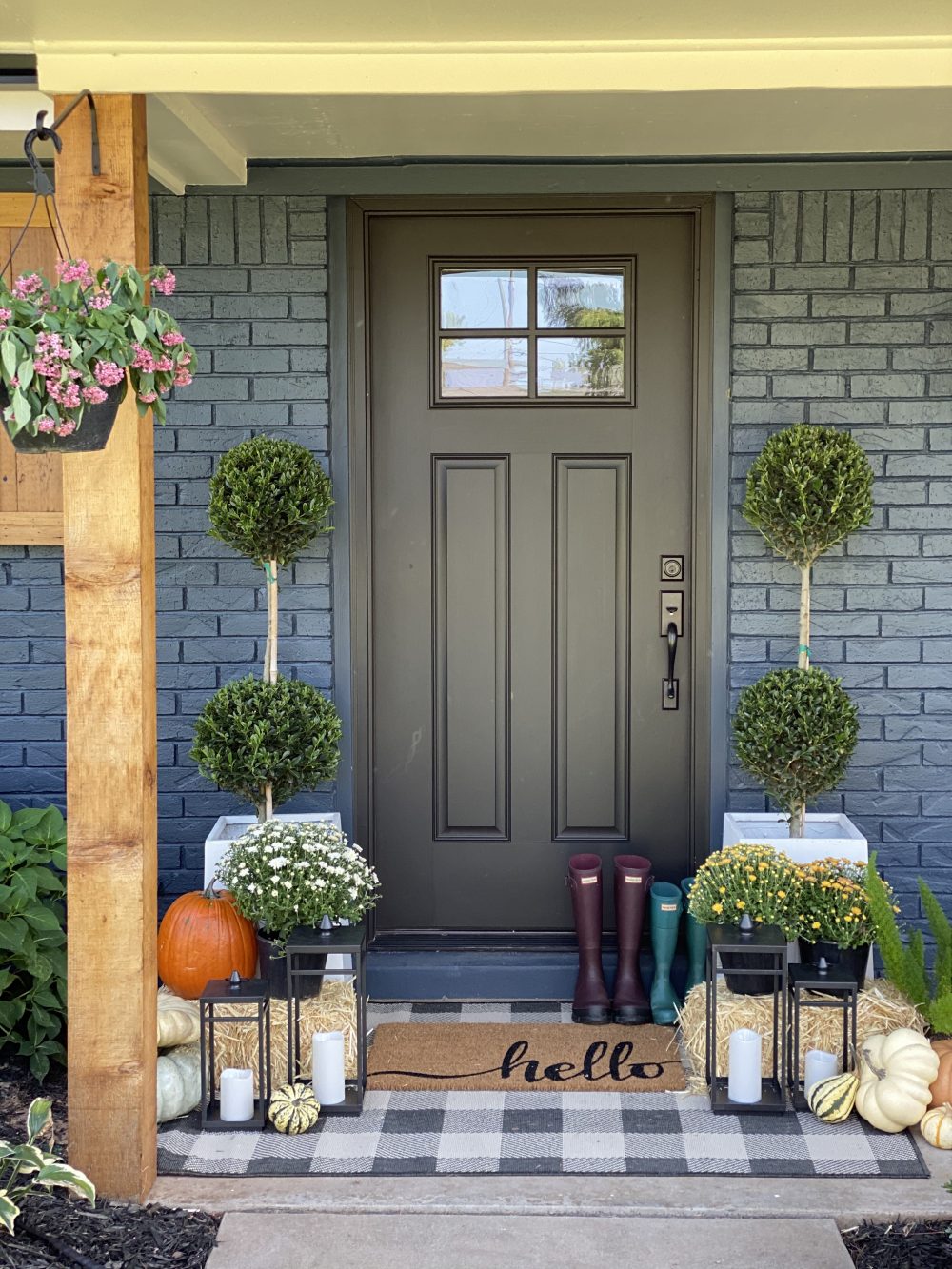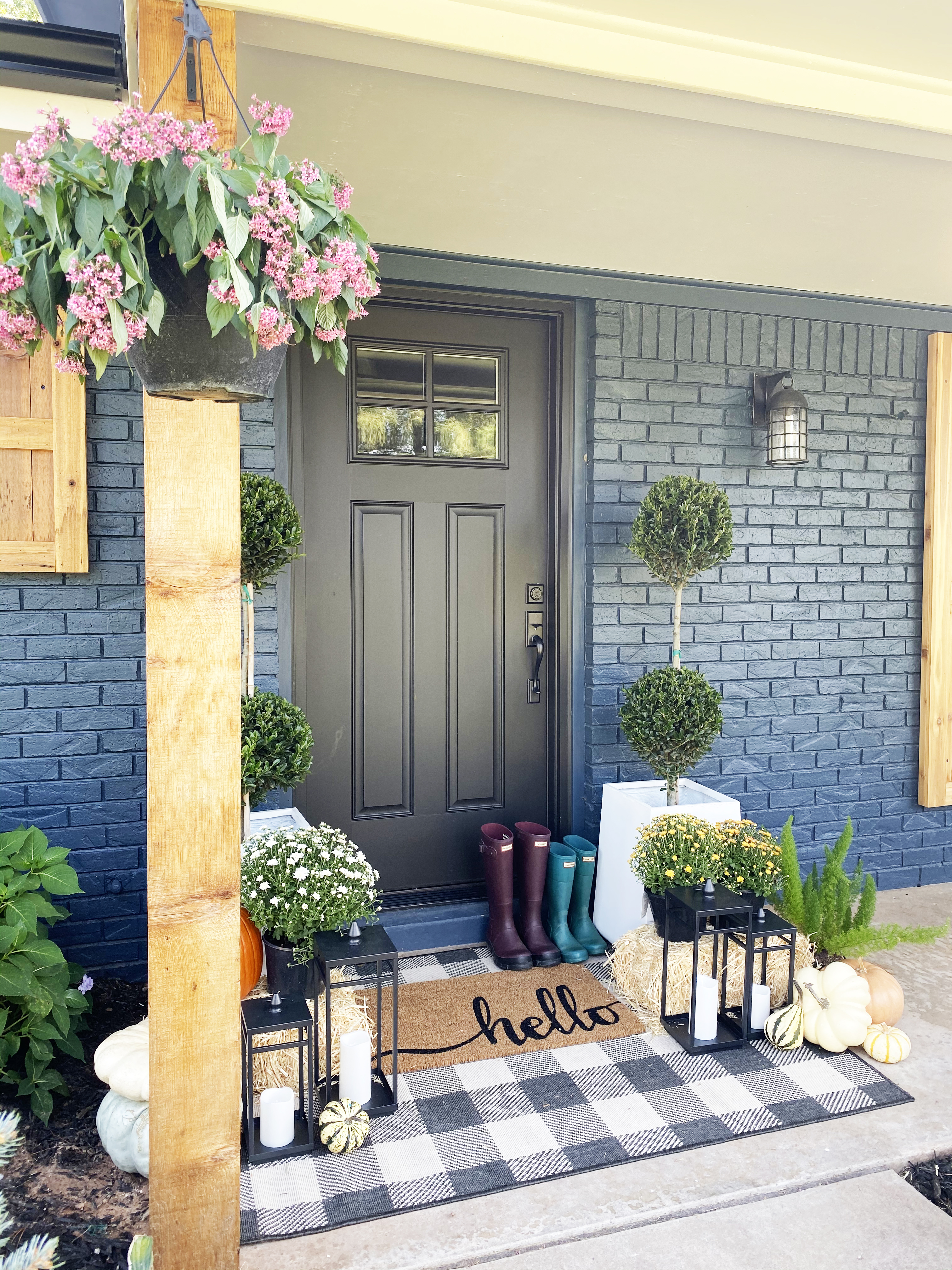 Here's another look of how I incorporated some affordable Walmart finds into our new flip home.  I love these new black and white towels from Better Homes and Gardens in both of our bathrooms!
SCROLL AND TAP TO SHOP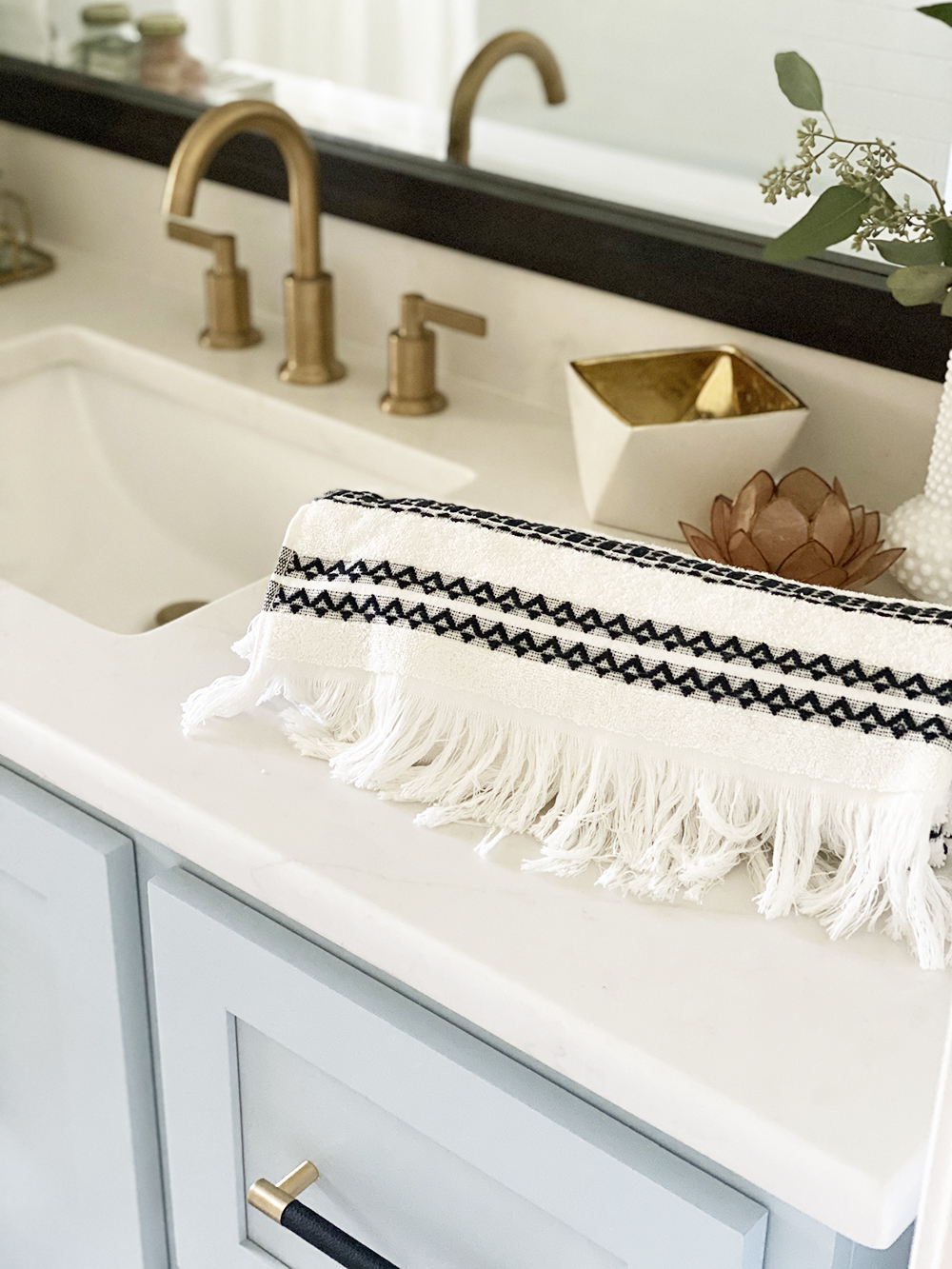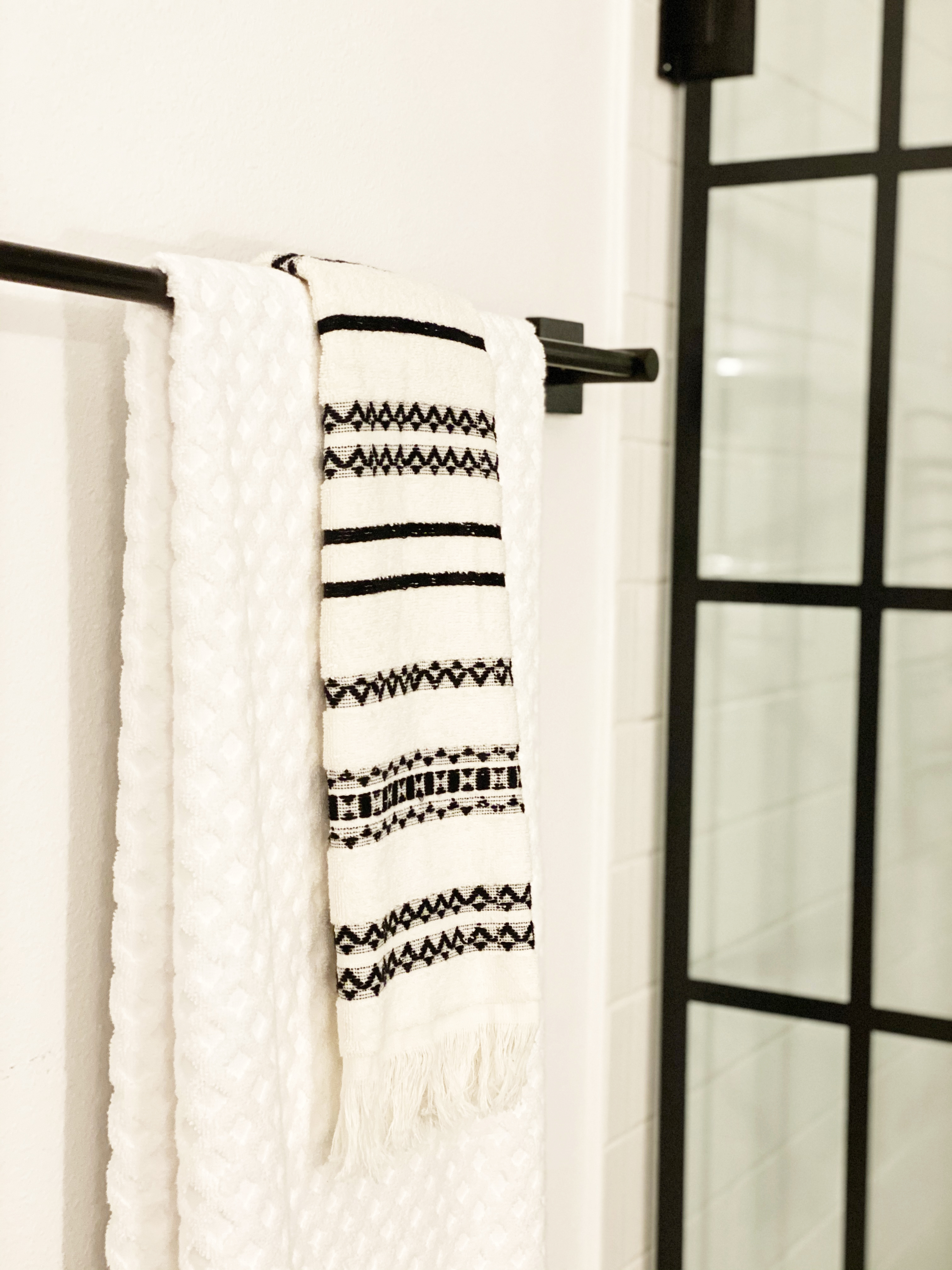 I hope you enjoyed seeing these Affordable Fall Front Porch and Tabletop Decor Ideas from Walmart.  Can't wait to see you guys use some Walmart Finds in your fall decor!