So don't know if I've mentioned this before but Easton is seriously 6'4" tall now — I can't even. That means he takes up the entire teen room sofa pretty much by himself. Which is why these affordable kids lounge chairs from Walmart have been a Godsend.
Walmart Game Room Decor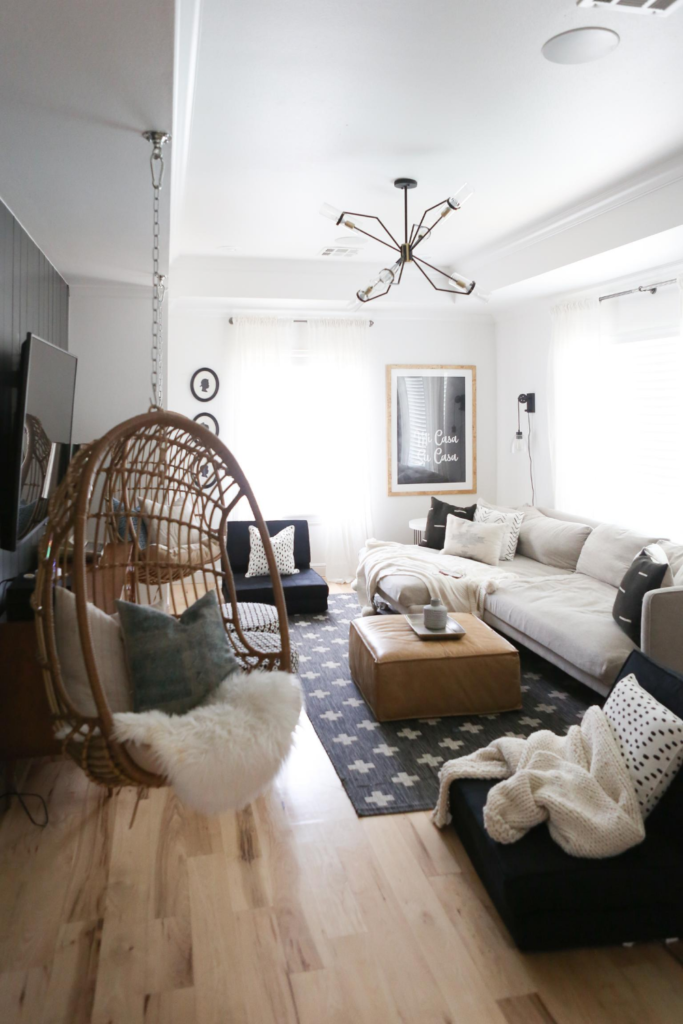 When we decided to update our game room we knew that we would be able to find trendy, affordable pieces at Walmart. We are so happy with the way it turned out and I can't wait to share all of my game room decor with you!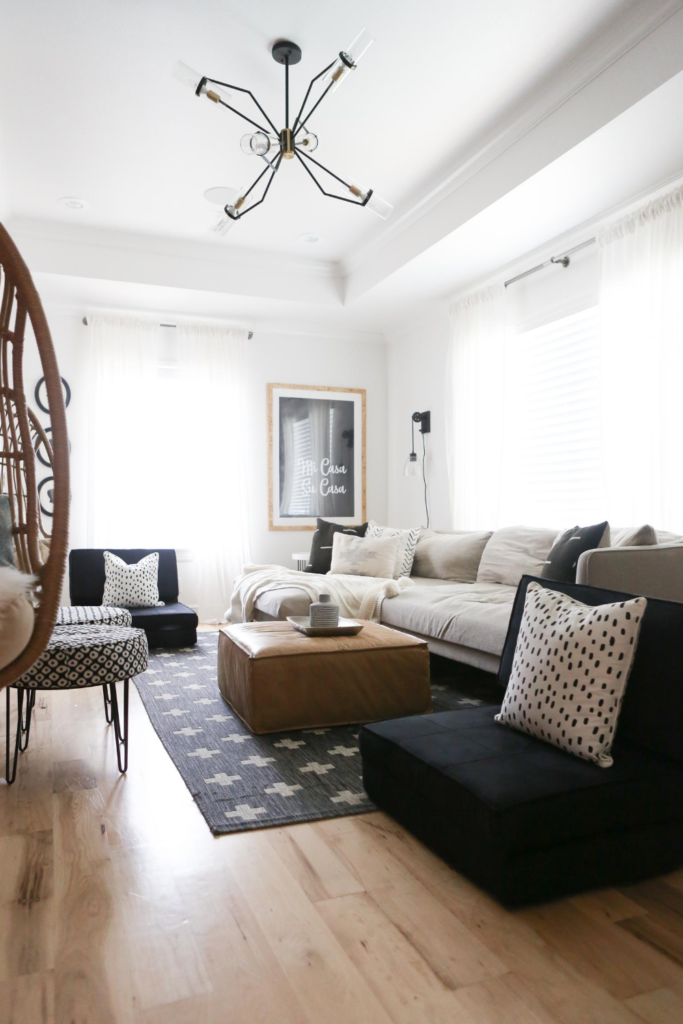 We snagged two of the Your Zone Flip Chairs for our game room and our kids are LOVING them.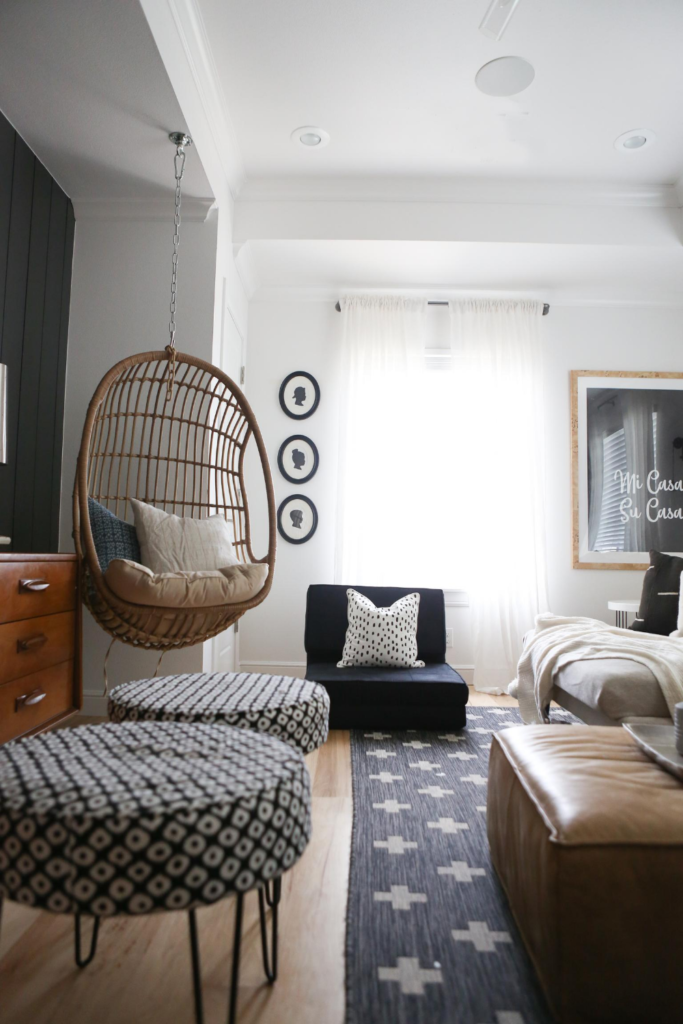 You can use them as a chair, a bed, or a gaming chair and the kids can choose which way they want them to function. I also think they are so great to have around for when kids have friends over for sleepovers and also for camping trips and things of the sort!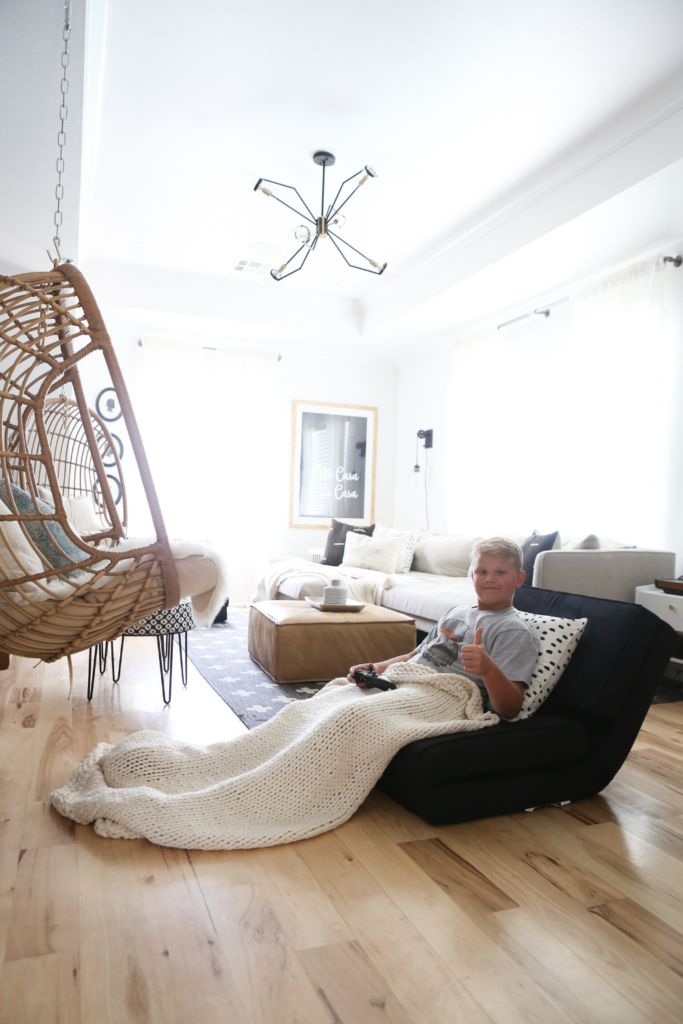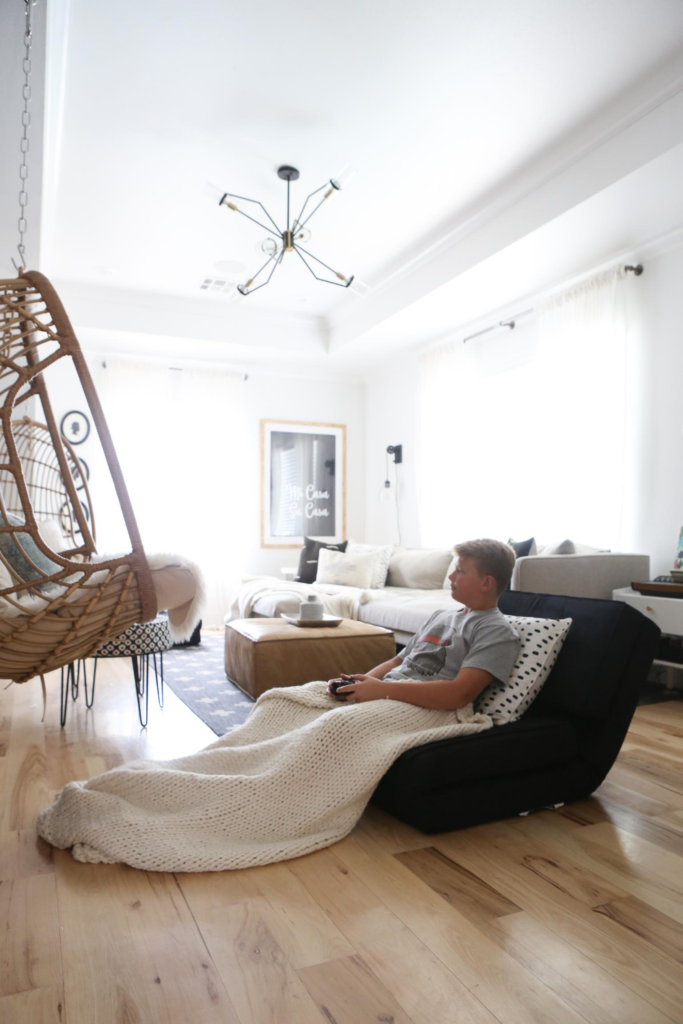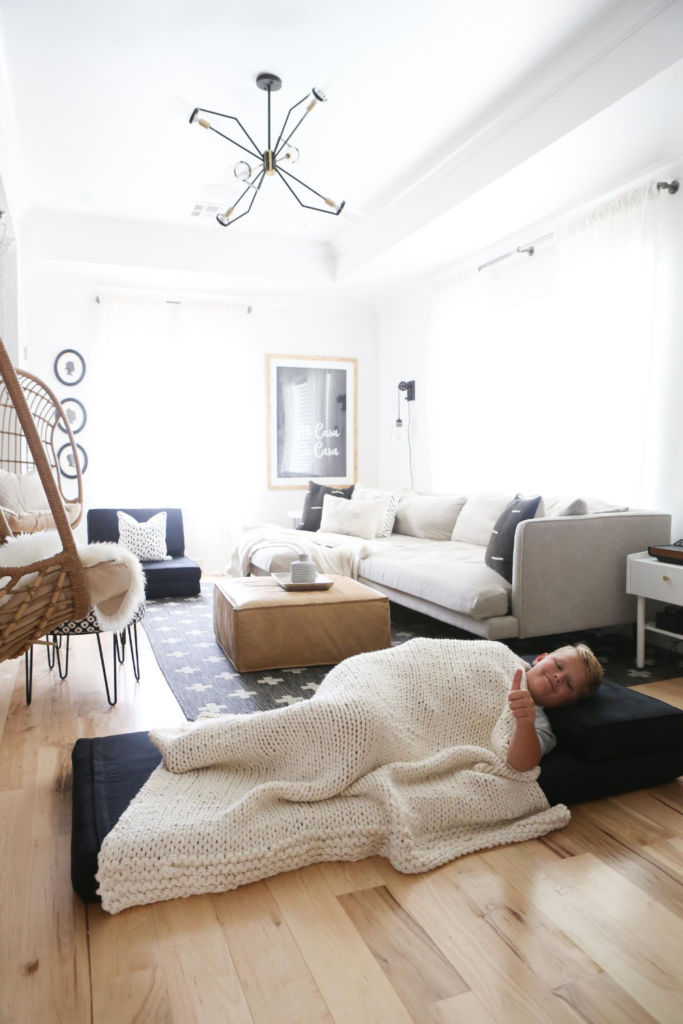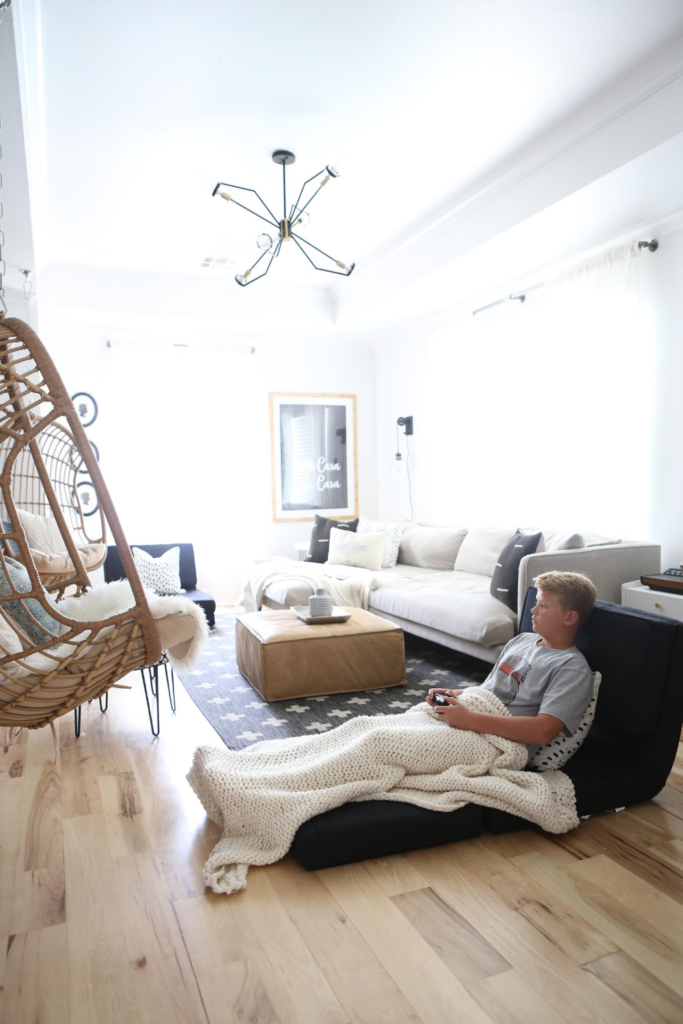 We paired the Your Zone Flip Chairs with these adorable black and white pillows. They compliment Emmy's DIY Silhouette Art that is hung right above it that she made with Mainstays oval frames. Right next to it you will find and CC + Mike The Shop's Mi Casa, Su Casa Art. The Your Zone white, ruffled drapes are from Walmart, as well.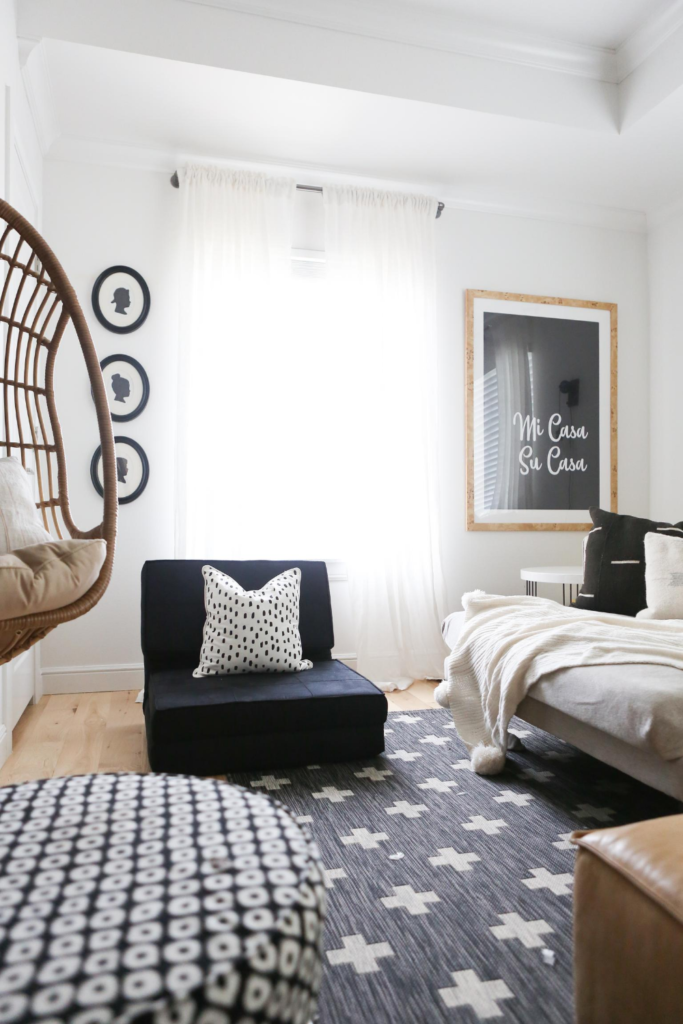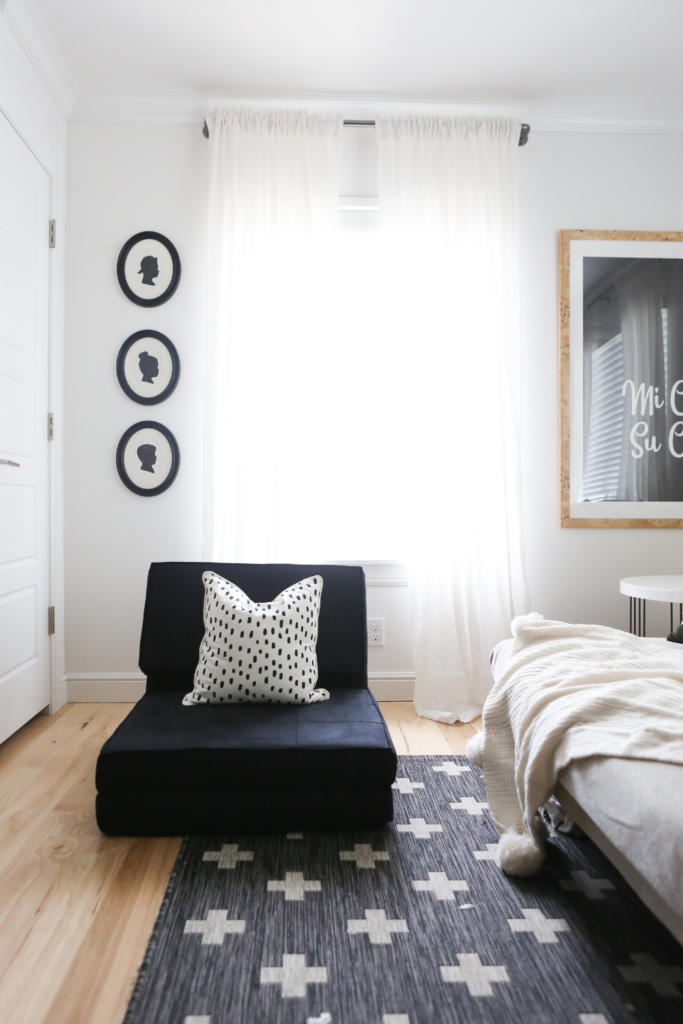 I also found this amazing Your Zone Game Controller table lamp that adds a pop of color to the otherwise neutral decor.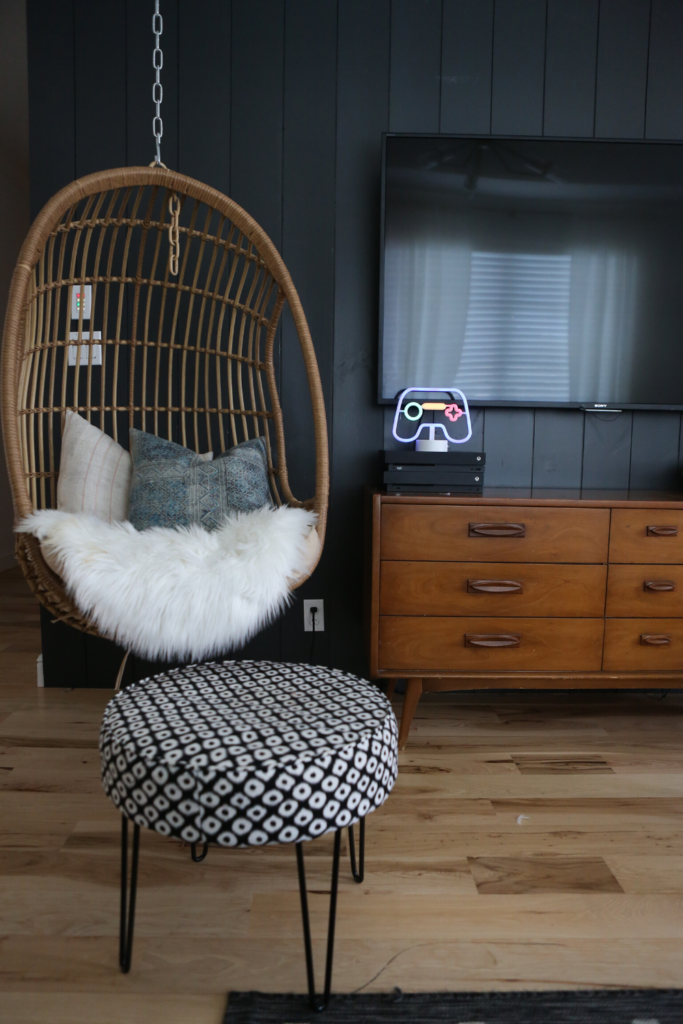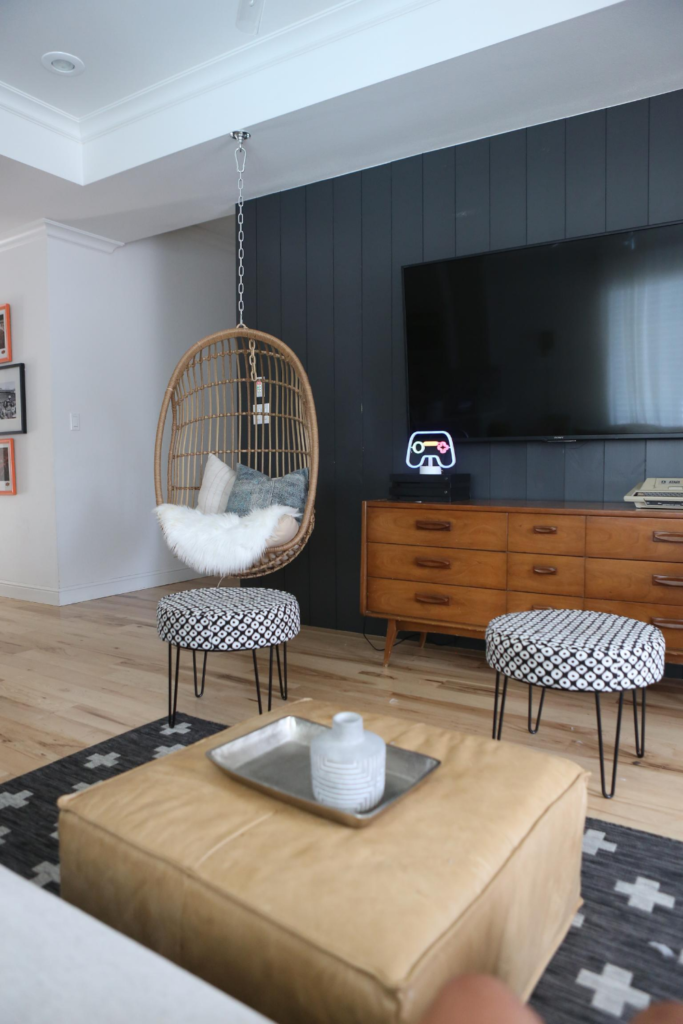 SCROLL AND TAP TO SHOP MY WALMART GAME ROOM DECOR

Affordable Kids Lounge Chairs
Walmart Kid's Room Collection offers a ton of choices when it comes to affordable kid's lounge chairs. Here are my favorite picks.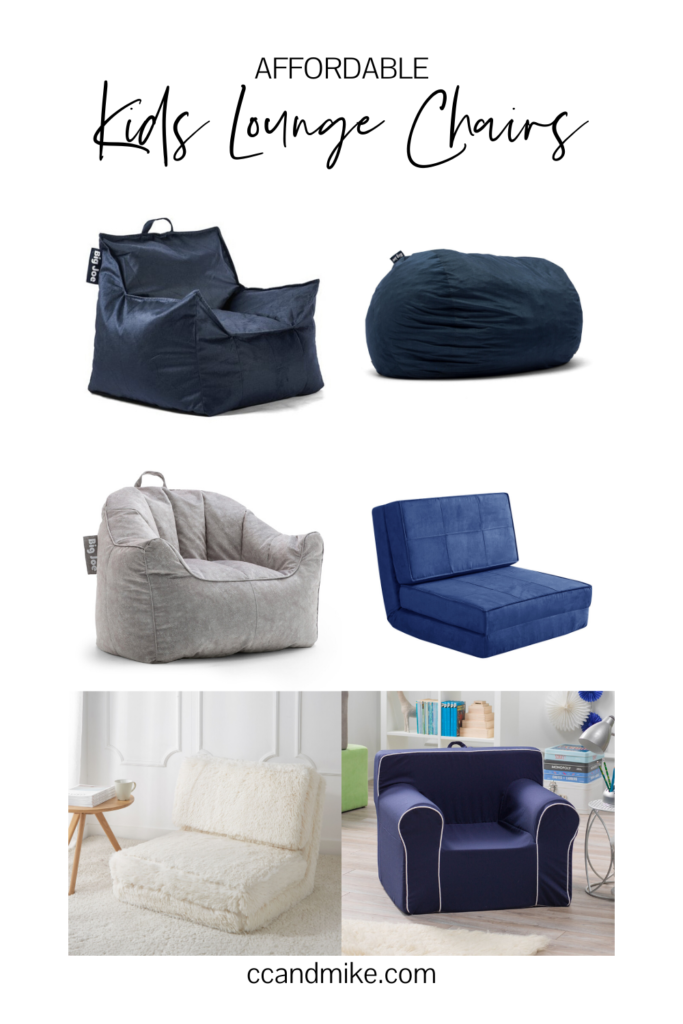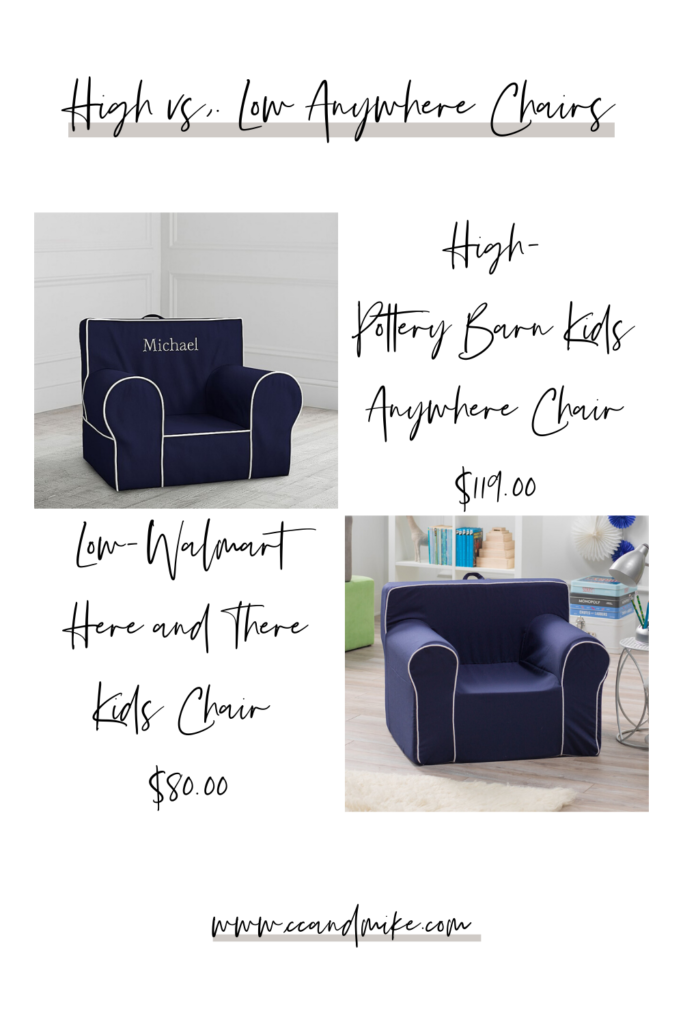 SCROLL AND TAP TO SHOP WALMART KIDS LOUNGE CHAIRS

Upcoming Project: Emmy's Room
We loved collaborating with Walmart on this project because of all of their affordable kid's decor and furniture, We can't wait to share our next project with you–Emily's room reveal! She did the design concept herself! She chose this amazing canopy bed the price point on it incomparable and it comes in black, gold, and white.
SCROLL AND TAP TO SHOP AFFORDABLE KIDS BEDS FROM WALMART

We hope you enjoyed the post today on Affordable Kid's Lounge Chairs from Walmart. We look forward to collaborating with them in the future.