If only I had a dollar for every time someone asked me this—What camera and lens should I buy? — so,  I decided it was officially time to write CC's Beginner's Guide to Photography Equipment.  Obviously, photography is something near and dear to my heart.  Photography changed my life if I'm being honest.  When I picked up a camera and looked through the lens, an entirely different world opened up to me.  Photography made me realize that I'm creative. Photography has been a gift both to my own life, and a gift I have been able to give to others.  Photography is something everyone should learn in my humble opinion.
I can't stress enough, the importance of buying a good camera and learning to use it.  In this world of iPhones, I see more and more people not using a camera, not printing pictures, not capturing life.  And to be honest, it breaks my heart.  So if you've been on the fence about buying a camera and a good lens, do it.  Trust me, you won't regret it.
People always ask me – What camera and lens do you recommend I get?  Well I hate to answer a question with a question but before I can answer that, I have to know this — What are you wanting to do with the camera?  Because if you just want to take pictures of your kids, I would recommend one thing.  If you want to take interiors photography, I would recommend an entirely different camera and lens.  If you're wanting to start a photography business, well that is a different recommendation all together.  So first let's start with what I recommend for a beginning photographer.
BEGINNING PHOTOGRAPHER – I recommend buying the Canon Rebel with a 50 mm/1.8 lens. I started my photography business with this camera and lens combo. If you take a class and learn how to shoot in manual, this camera and lens combo is going to give you those gorgeous pictures with the crisp colors and blurry backgrounds. It is also the most affordable camera and lens that I am recommending. Basically, I think this is a great combo for anyone who is wanting to get into beginning photography.  The 50 mm/1.8 lens is versatile.  It's in a great price point.  You can do so much with it including close ups, family pictures, pictures of kids.  It's compact and great for taking on family vacations.  It's a great price point and gives you that low aperture look – letting in lots of light and giving you that nice blurry background.  Here is a picture from almost 8 years ago when I very first started getting requests to take professional pictures.  I was asked to do a senior session and I took this picture with my starter camera and 50 mm/1.8.   See what great lighting and even a starter lens can do?  If you are wanting to get started in photography or just take great pictures of your kiddos and family, I recommend the Canon Rebel | 50 mm/1.8 lens combo.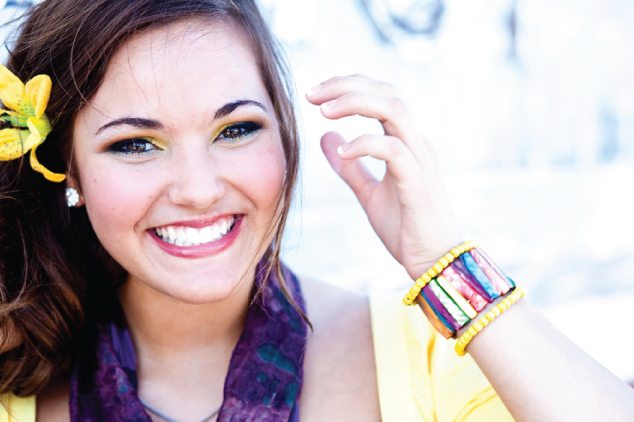 Canon Rebel | 50 mm/1.8 lens – best affordable beginning photography combo.
Pros – affordability, versatility, low aperture lens (for those lovely blurry backgrounds and gorgeous lighting shots)
Cons – not a full frame camera, fixed focal length (means it doesn't zoom but will you trust me on this – get your butt up and move around to get the right shot and thank me later)
PROFESSIONAL LEVEL PHOTOGRAPHY BEGINNING CAMERA – Canon 5D – Mark II OK so you want to step your game up.  You've learned how to use your camera.  You can shoot in manual.  You want a full frame camera and you want to start doing even more photography.  Maybe you even want to start your own business.  Perhaps you have an instagram account and are thinking about starting a blog and you understand the importance of great, quality pictures for content and your feed….BUT you don't want to break the bank.  You don't want to spend $4K on the latest greatest Canon?  OK here's the deal.  I would invest in the Canon 5D Mark II.  Yes this is an older version but guess what, it's also 1/2 the price of the new Canon 5D Mark IV.  I currently have a 5D Mark II and it's amazing.  I've photographed family sessions, weddings, seniors, newborns, and interiors with this camera.  It's full frame; it's versatile; it's the next step if you want to up your photography game but you don't want to spend a small fortune.
PROFESSIONAL LEVEL PHOTOGRAPHY BEST OF THE BEST CAMERA  – Canon 5D – Mark IV – If you want the best of the best and you are willing to splurge, this camera is the best of the best.  This is for professional level photographers and serious photographers only.  You will have to buy all your lenses, flash and equipment separately because yep, it's that much for just the body of the camera and trust me, it will be worth every penny.
NOW LETS TALK LENSES FOR YOUR PROFESSIONAL CAMERA – The All in One Lens –  So you want to do everything from dabbling in interiors photography to pictures of your kids and family to maybe even trying some professionally photography?  The Canon 24-70mm/2.8 is the lens for you.  This was the first major lens I invested in.  Why?  Because it zooms from a focal length of 24 mm which is sorta wide angle and allows you to get shots like the one below (of the wedding party) and also interior shots, but also zooms in and allows you to get close ups (like the newborn family shot two pictures below).  It does all this while having an f-stop of 2.8.  What does that mean?  It means you get that blurry background and the camera lets in tons of natural light for those light, airy natural shots we all love.  So, this lens does a lot.  It zooms, it allows various different focal lengths, and it has a low aperture.  Downfalls?  It's expensive you guys.  Of course it is.  It's also big and cumbersome.  And you know what?  I'm just going to give it to you real….I prefer a prime lens that goes below an aperture of 2.8 personally. BUT, this lens IS the most versatile lens, is the most bang for your buck, and if you need to just invest in one lens, it's the way to go.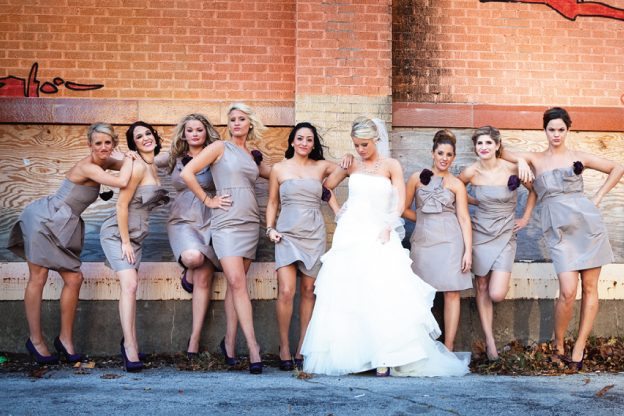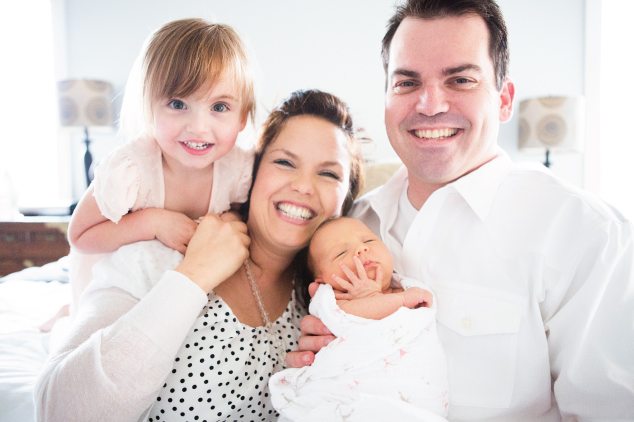 PRIME LENSES AND WHY I PREFER THEM – Ok so I've given you the most versatile, most bang for your buck option above (the 24-70mm/2.8).  If you have to invest in just one lens, yes, it's the way to go.  But if I'm being honest, once I invested in prime lenses, I hardly ever touched my 24-70mm/2.8  What's a prime lens?  I'm not technology guru and I won't even pretend that I am.  If you want an in depth photography break down, I'm not that blogger. But I will tell you what my understanding of prime lenses are and why I prefer them.  Bottom line, prime lenses have a fixed focal length and lower aperture. In English please CC!  What that means is:
 fixed focal length –  you can't zoom.  Trust me on this one you guys…you will always get the better shot when you get your butt up and move around to get the better shot rather than relying on zoom anyway.
lower aperture – prime lenses have that 1.8, 1.4, and 1.2 number behind them.  What that means is the lower the number the better—the more light it lets in, the wider the aperture is, the more you can get that gorgeous blurry background you want and those crisp gorgeous colors and beautiful lighting
So with that being said.  If you know what you're doing with your camera and you want to really invest in becoming a photographer, I would recommend getting these three lenses instead  of the 24-70mm/2.8.  You will want a Canon 35mm/1.4, Canon 50mm/1.4, and a Canon 85mm/1.8 or even better – a Canon 85 mm/1.2 if it's in your budget.  These three lenses will be the bread and you can get pretty much every shot you need for everything from interiors to weddings to families to vacations to babies.  Below I have a breakdown of what I use each lens for and why I recommend prime lenses to anyone who is wanting to really up their photography game.
Canon 85 mm/1.8 – This is the more affordable of the 85mm lenses.  I have this lens and use it constantly.  You have to stand pretty far away from your subject with the 85 mm focal length so this isn't a lens you are going to use indoor much.  But man is it gorgeous when you're outdoors and you have the space to move around.  It gives you that gorgeous blurry background unlike any other lens in my opinion.  I use it a lot for weddings and senior sessions and always put it on for at least 10 minutes or so in an outdoor family session.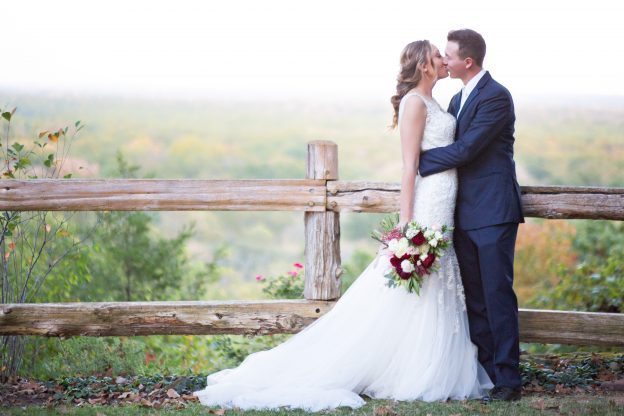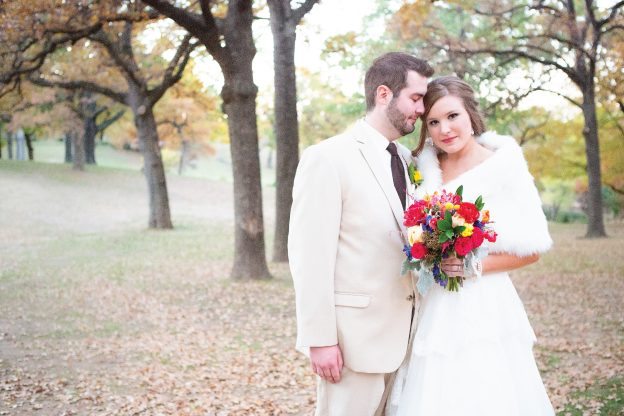 Canon 85 mm/1.2 – If you thought the Canon 85 mm/1.8 is great, this lens is even better.  It's been on my wish list for a long time but I haven't pulled the trigger since I'm no longer shooting weddings.  If it is in your budget, I highly recommend it even over the 85 mm/1.8 lens which is what I currently have.
Canon 50mm/1.4 –  You saw me recommend the cheaper version of this lens above for the beginning photography kit.  This is the lens I would recommend for more serious photographers.  It's so versatile.  It can be used indoors and outdoors for pictures of kids and families.  It is a great, affordable, and versatile fixed lens.  If you had to choose just one prime lens, this would be the one.
Canon 35 mm/1.4 – This is my go to lens for starting family and kid sessions.  It's always what I reach in my bag and put on first, especially for indoor lifestyle sessions, newborn sessions, and baby/kid sessions.  It works even in dark houses that don't have the best lighting and it is a wider lens so you can fit families and kids in even in cramped spaces.  It's a great lens!  Here is an example of some indoor newborn session shots where I'm using my go to 35 mm to let in as much natural light as possible but still fit everyone in the frame.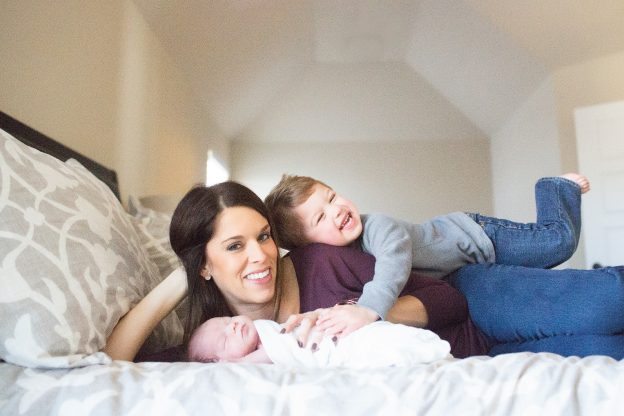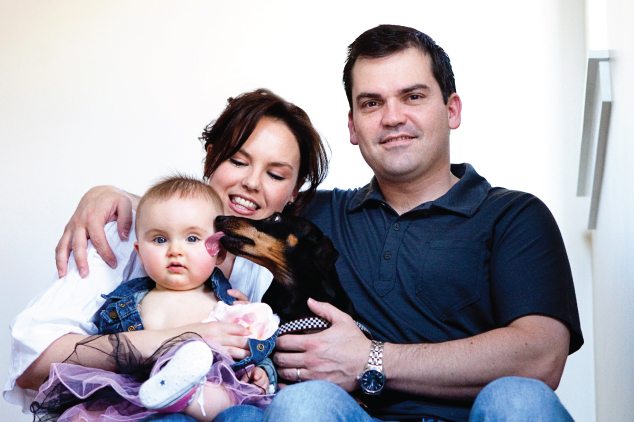 INTERIORS PHOTOGRAPHY – WIDE ANGLE LENS – Canon 16-35 mm/2.8L – Last but not least, I give you my recommended interiors photography lens for all my new friends I've made since we made this jump to CC and Mike.  WOW!  Interiors photography is a whole different ball game, one I'm still trying to learn myself.  One thing I do know, however, is that if you are going to be serious about interiors photography, you're going to need a wide angle lens.  You can't get pictures of rooms, small spaces, and bathrooms without being able to fit everything in the frame.  So, a wide angle lens is necessary.  I was able to get a lot of good interiors pictures with both my 24-70 mm/2.8 and my 35 mm/1.8 but it still wasn't enough.  I couldn't get pictures of bathrooms and smaller spaces and so finally, I invested in the wide angle lens and I have to say, it's amazing.  So…this is the lens for you if you're wanting to get serious about design and interior photography, and here are some pictures of some different rooms in my house and the views I'm able to get with a wide angle lens.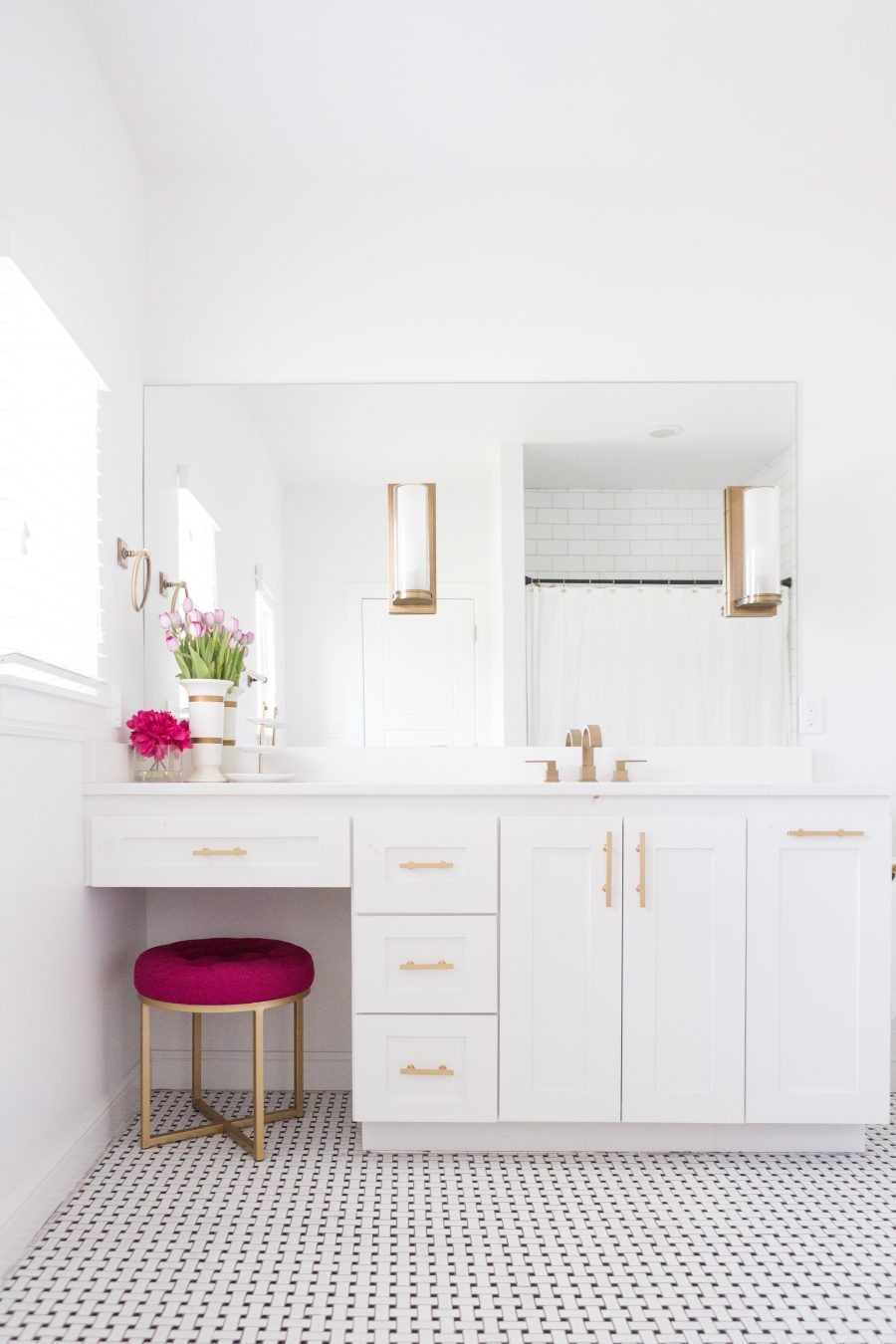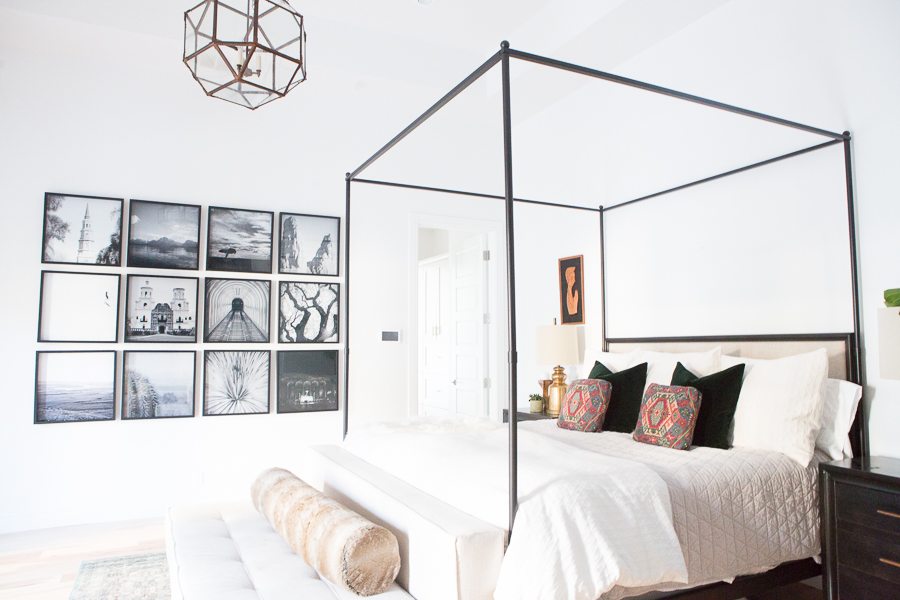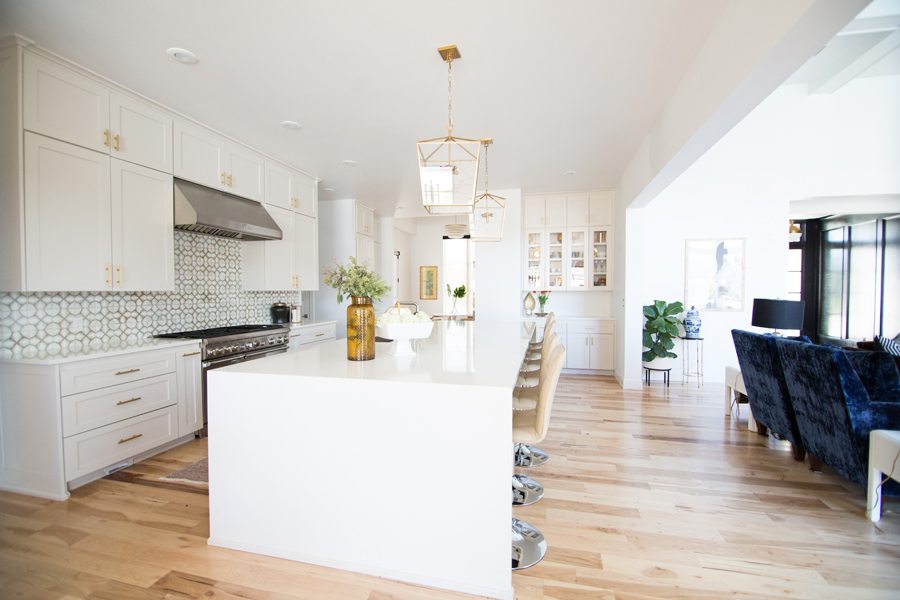 So to recap here are my beginning photography recommendations in ranked order based on experience level: