We are so excited for the Black Friday and Cyber Monday Sales from Wayfair and Birch Lane! Christmas is finally coming and the new products I found at Birch Lane are such a fun addition to my decorations this year and most, if not all, are ON SALE for the Wayfair and Birch Lane Black Friday Blowout Sale. If you aren't familiar with Birch Lane, let me tell you more about this amazing brand of furniture and home decor and what they are known for:
Livability is the guiding light of Birch Lane.  They handpick furniture and decor that is comfortable and fits in with your family's busy lifestyle
Birch Lane has Classic styles that stand the test of time and can be seamlessly integrated into your home
Birch Lane is all about Quality and value – Every item from Birch Lane passes a high bar for quality at a compelling value
Now let me show you how I got our entryway ready for Christmas with Birch Lane! It was so easy for me to find pieces that not only complement my home but can be used for many Christmases to come.
SCROLL AND TAP TO SHOP ALL OUR WAYFAIR HOLIDAY FAVORITES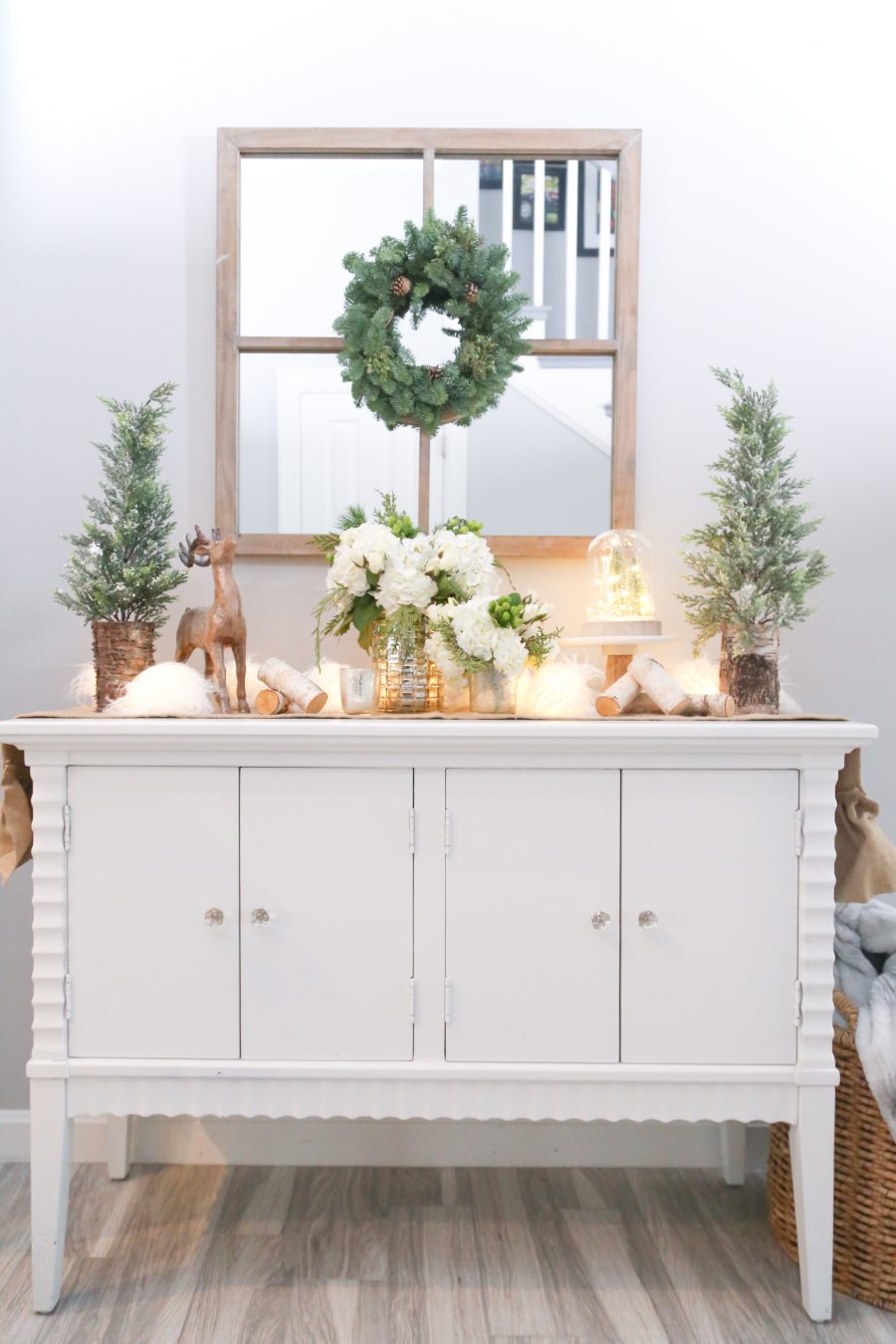 The entry table is the first thing people see so I always try and make it special. I also think it  sets the tone for décor throughout your home.  I'm going to show you how I decorated my entry from Birch Lane but first of all, let me show you a great sideboard/entry table that is available from Birch Lane and on sale!
Entryway design and staging by Kelly Sharp Designs and Staging
Raunds Sidetable from Birch Lane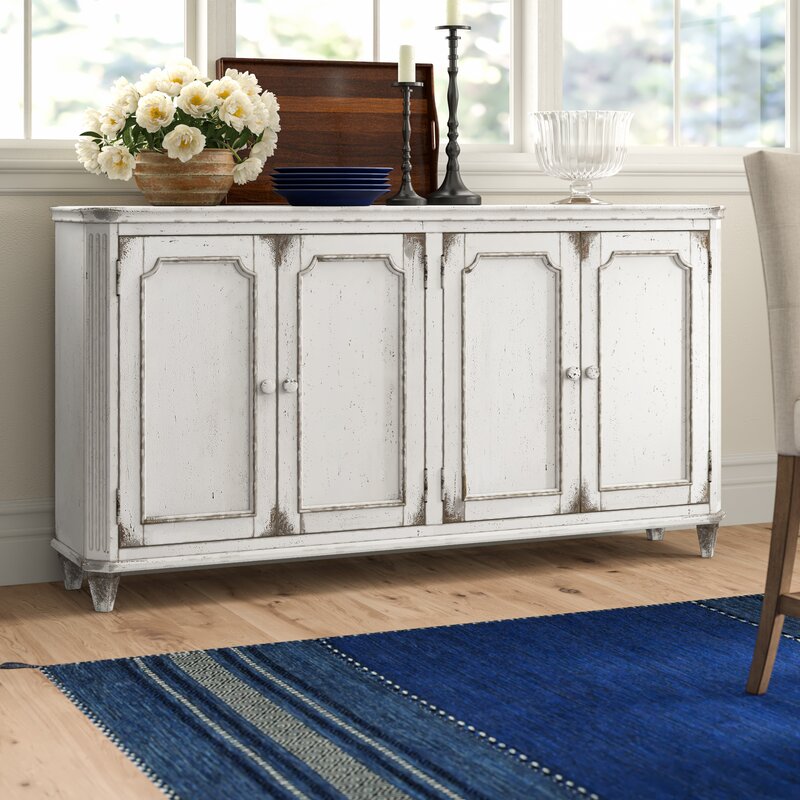 I came across these fun tabletop trees and knew they would fit perfectly. Plus, they won't start shedding in a couple weeks either! They add great height to my table and I LOVE the fur garland because it adds a little funkiness and texture. Who doesn't think furry garland screams COZY?! Plus, Christmas is such a perfect time to play with originality. It's only up for a short time (sadly so), so have fun with it!!  These little light up trees are so sweet.
I don't know about your kids, but mine are so captivated by anything that lights up at Christmas. I could barely get the garland and little Tree Cloceh out of the box fast enough because they were dying to see them lit up.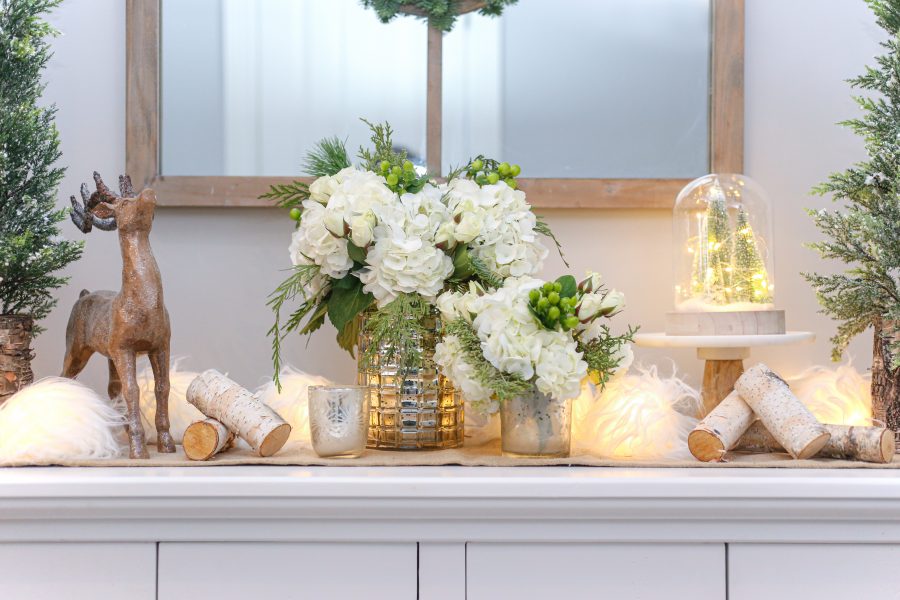 A fun wreath hung on the mirror and incorporation of mercury glass in all shapes and sizes are fun and easy to add. Pinecones, wooden bowls and baskets have neutral colors that will go in any home as well. Just grab some comfy throws for a basket that will surely get used in the cold winter months. And when in doubt, get some gorgeous candlesticks that you can use all year long. Also, cake stands aren't just for desserts folks, they're such an easy way to add different levels of height to your vignette. Throw some pinecones or fun ornamental balls in there and BOOM you have a beautiful table for everyone to enjoy!!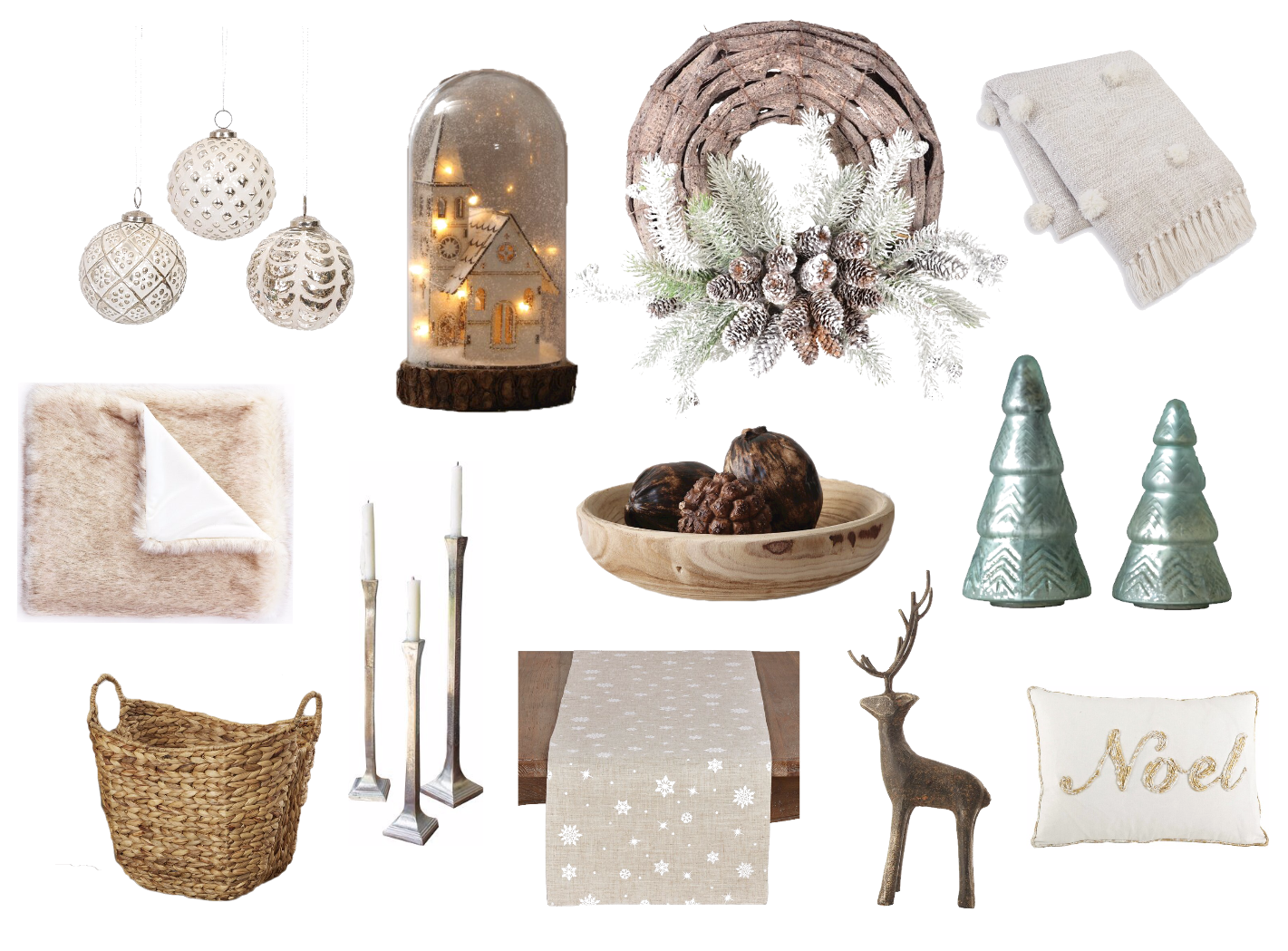 SCROLL AND TAP TO SHOP HOLIDAY DECOR FROM WAYFAIR AND BIRCH LANE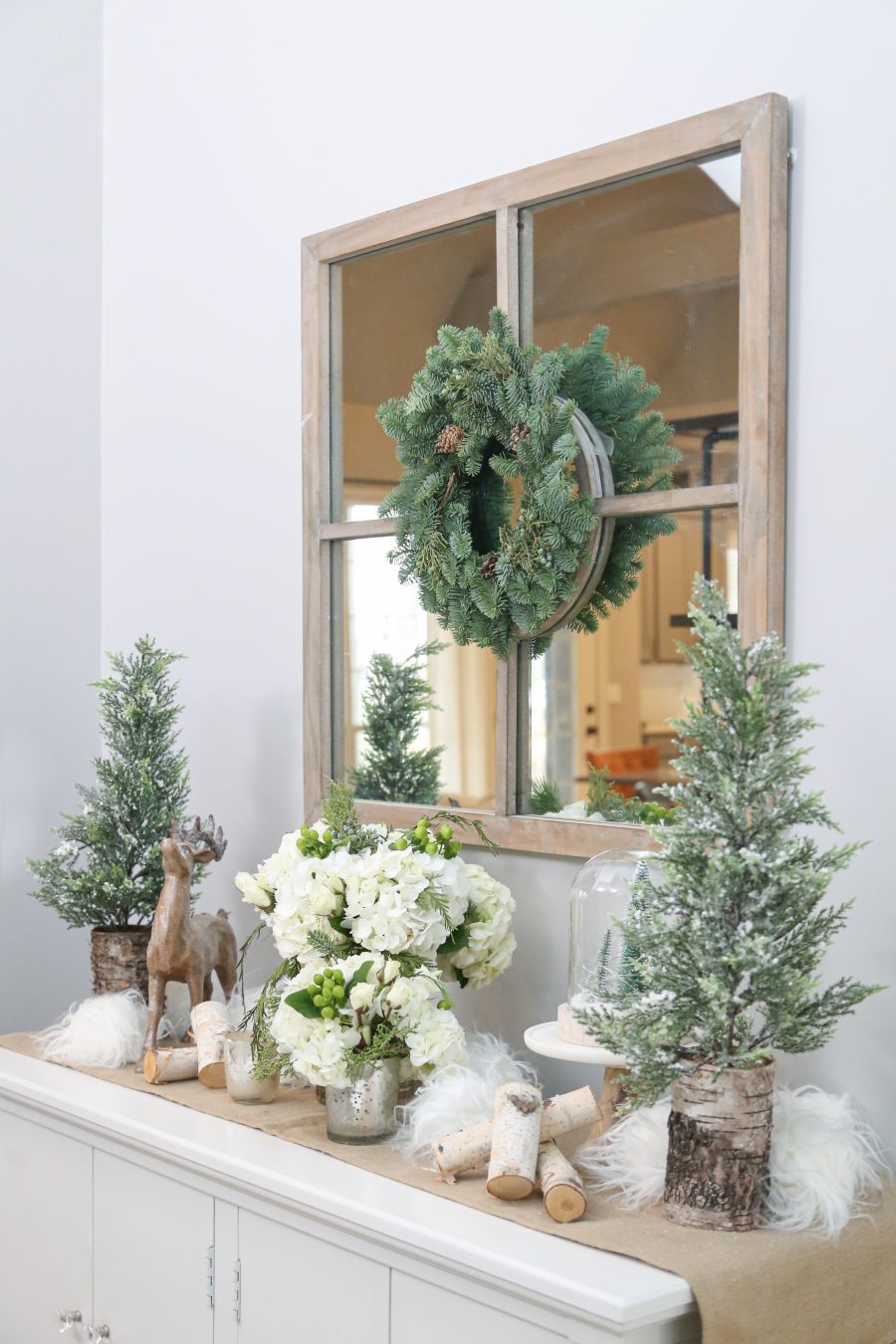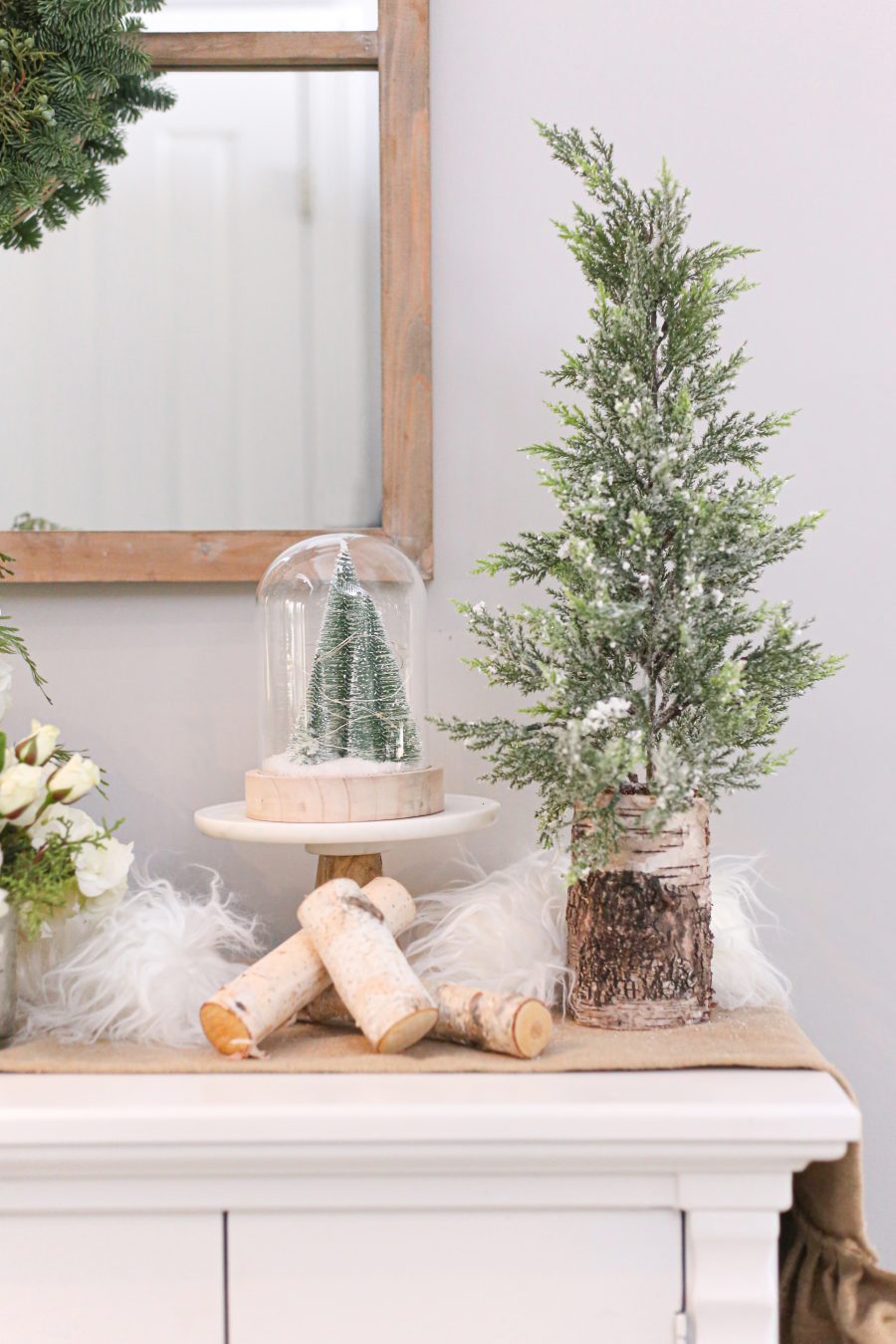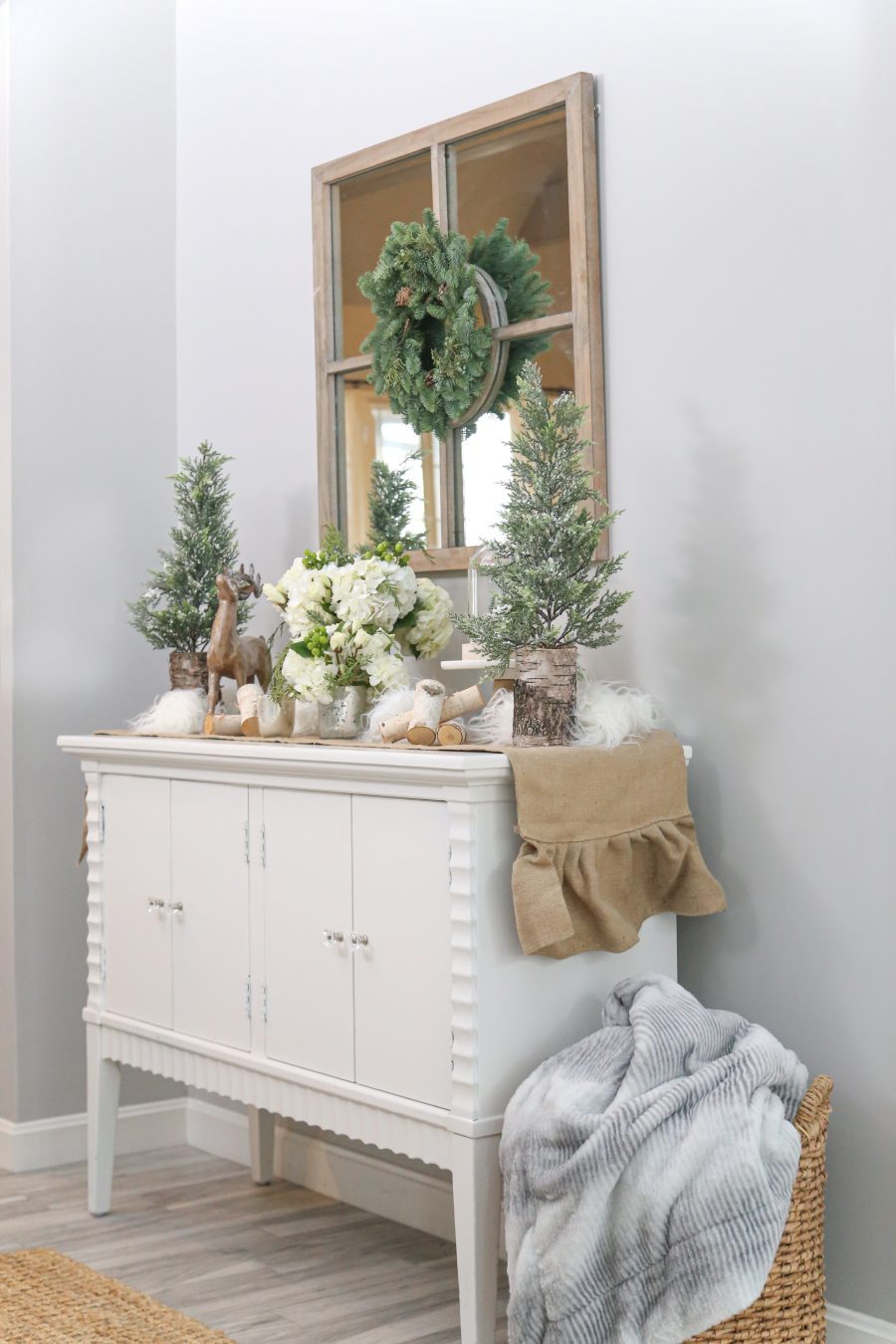 So now that we've showed you how to decorate your home for the Holidays with Wayfair and Birch Lane, we also wanted to highlight some of their home decor and furniture sales going on for Black Friday and Cyber Monday.  Here is a look at my master bedroom and kitchen.  Wayfair and Birch Lane have everything you need from bar stools for your kitchen, canopy beds for you master bedroom, night stands, rugs, lighting, and more. There are so many great options for furniture, rugs, home decor and more during the Black Friday Blowout Sale going on at Wayfair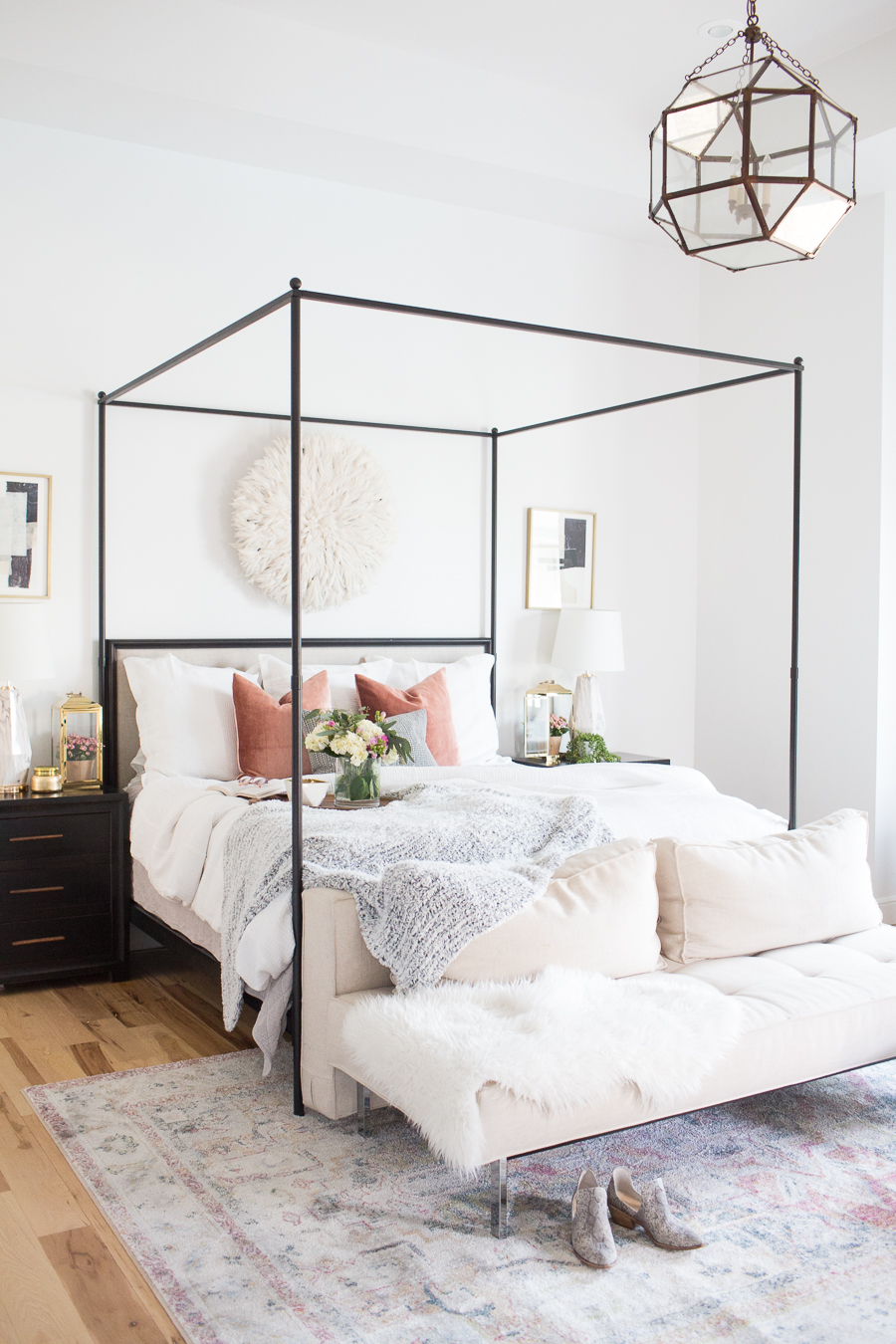 If you're looking for affordable canopy bed options, Wayfair and Birch Lane have some incredible options and they are all ON SALE!
SCROLL AND TAP TO SHOP CANOPY BEDS FROM WAYFAIR ON SALE: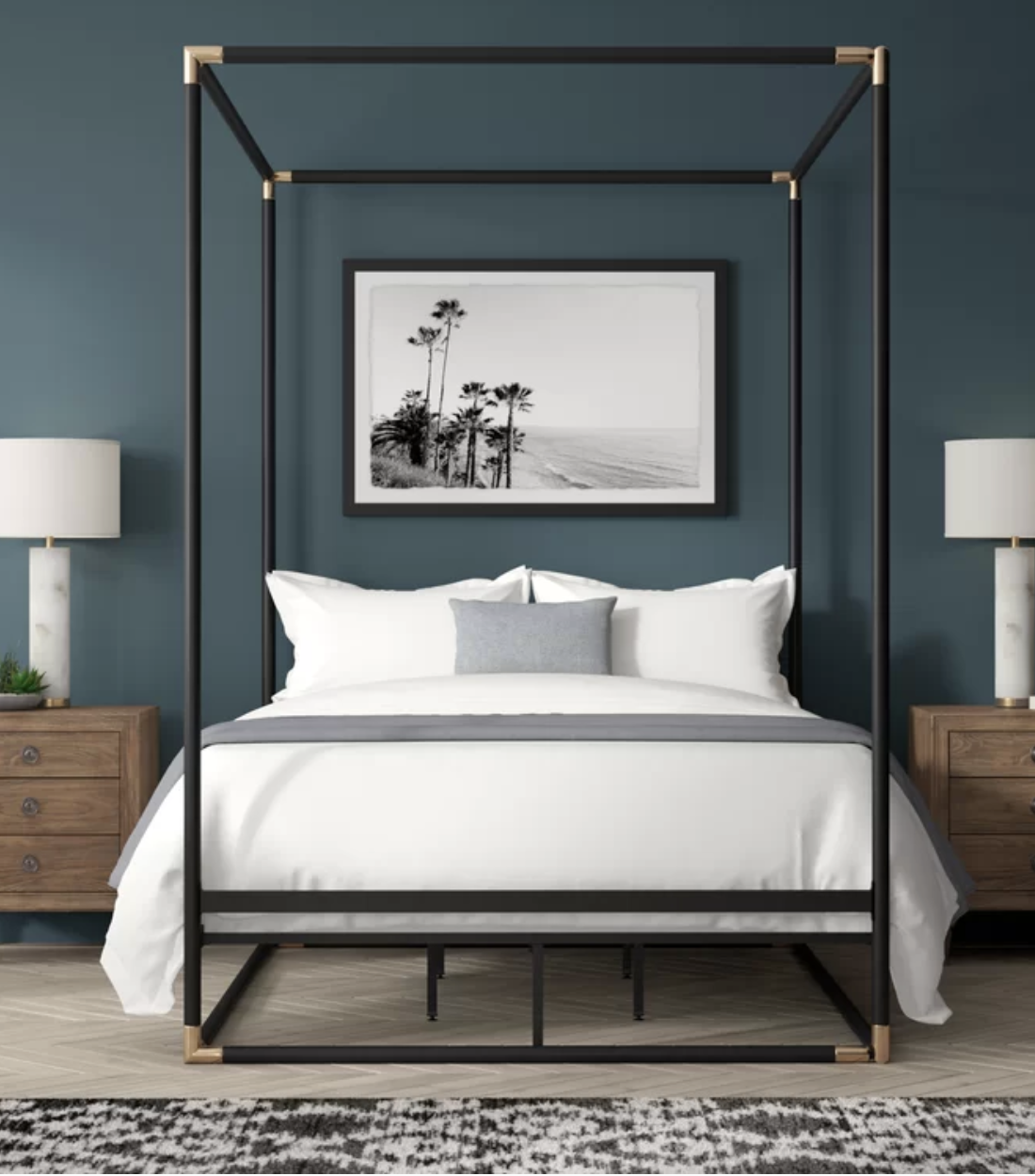 YOU CAN SHOP OUR CANOPY BED AND MASTER BEDROOM LOOK FROM WAYFAIR HERE: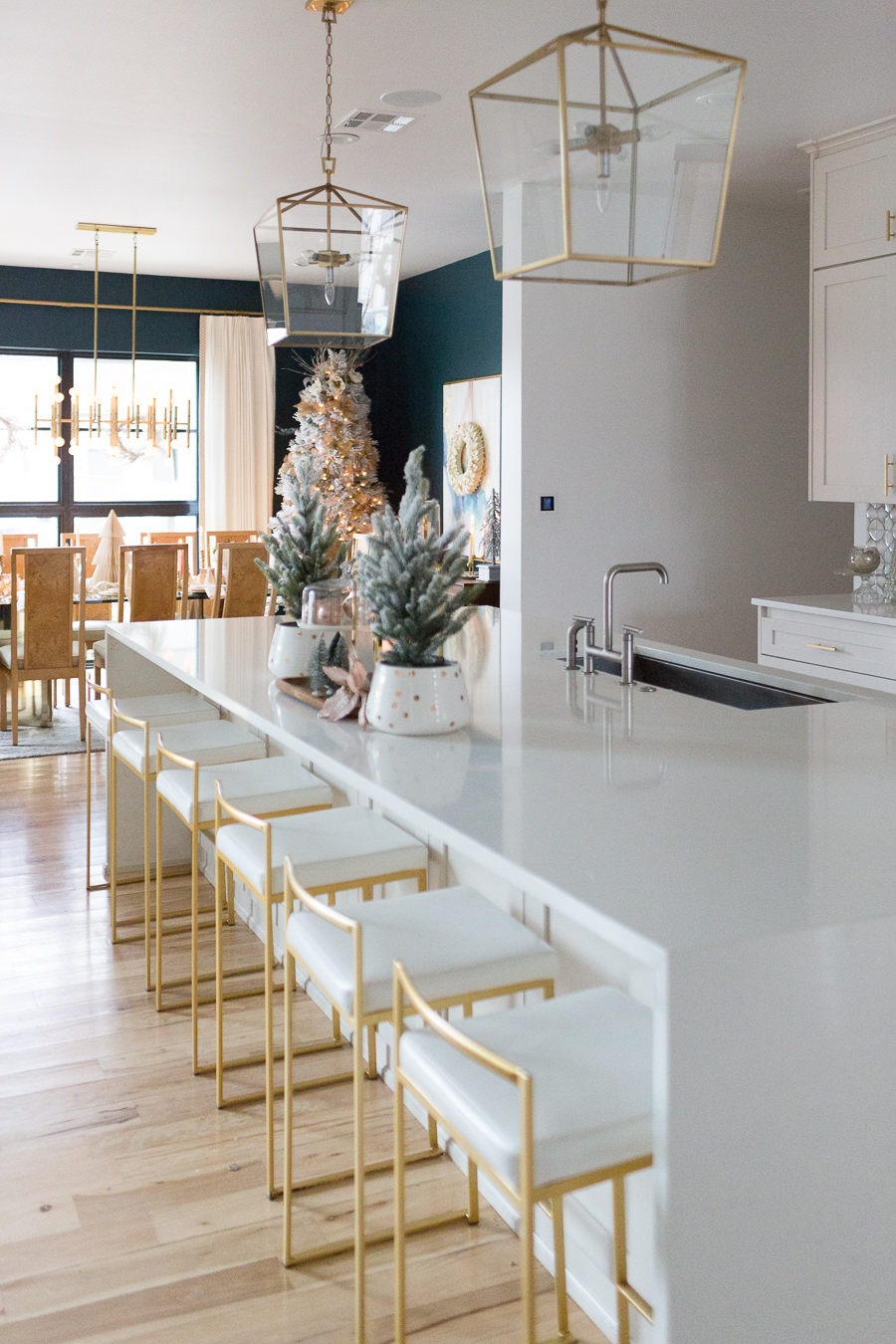 Wayfair and Birch Lane are a great place to shop for bar stools as well and there are great sales going on for Black Friday and Cyber Monday.  Here are some of my favorite, affordable bar stools from Wayfair and Birch Lane.  My exact gold bar stools are available and on sale.  They are such a great price point and are on sale for the Black Friday and Cyber Monday Blowout Sale with Wayfair.
HAPPY SHOPPING!
SCROLL AND TAP TO SHOP GOLD BAR STOOLS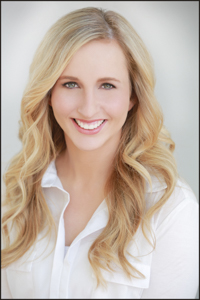 Entryway design and staging by Kelly Sharp Designs and Staging