You should have seen Mike Miller's face when I told him that I wanted to do white walls and black windows when we were in the design process for this house.
"White walls and black windows?  ARE YOU SURE?" he would ask, repeatedly.
Seriously though.  If only I had a dollar for every time that I heard that question from my husband during the building process.  But I knew what I wanted and I wasn't budging.  So when we met with our architect, I came with an arsenal full of pictures of this clean, gorgeous modern design that I loved…white walls, natural wood floors, and black windows.
Our architect followed our instructions and after 8 months of perfecting our floor plan, entirely based on my idea of white walls and black windows and TONS of natural light, we started moving forward with the build.
I'll never forget when I got that phone call from Mike Miller in freak out mode…
"Um, Carissa….did you know that every single picture you showed us of those windows you want are STEEL WINDOWS?"
"So???"  I said, in my signature – what's your problem, everything is fine, it will all work out voice.
"Well, I just priced out steel windows and they are going to cost more than a house JUST for the windows.  Basically there is NO WAY we can afford steel windows and doors on our entire house."
UH OH.  This is the point at which reality hit me.  So basically I gave my husband and architect a bunch of pictures of steel windows, which are OUTRAGEOUSLY expensive, without doing my research.  The architect planned the entire house around said windows, and now my husband/builder is realizing that we can not do said windows.  OOPS.   This is how cc+mike work you guys.  I pick something out with no attention to detail whatsoever then Mike Miller has to figure out the details.  But in my defense…it does always work out and what fun would life be if there wasn't an occasional curve ball??
Why am I sharing all of this with you?  Because if you've read my post – The NON Highlight Reel – then you know that this blog is all about keeping it real.  And the truth is, there are ups and downs in this process of building and moving like we do.  I'm not going to show you all the pretty pictures of our home and not tell you all the blood, sweat, and tears that went into making it and yes, even the mistakes.  The truth is…we were slightly terrified when we realized that we had just designed our entire house around the concept of these modern, black windows that we weren't going to be able to use.  Basically, we thought we had made a huge mistake, especially since the modern design of our home really would not look right with anything but said black windows.  We thought we had really screwed up.  And by we, I mean ME.
I'm also sharing this blog because I have people contact me frequently asking about the look of our home, specifically the black doors and windows, and I want to help anyone, like us, who might want to get that clean, modern look that white walls and black windows provide, but can't handle the price tag of steel doors and windows.
So what did cc+mike do?  Well we freaked out a little.  Just being honest.  Then we got to work, and by we, I mean Mike Miller got to work because this is his area.   I need to pause this story and say that my husband is FREAKING AMAZING.  He always, always finds a way to make these things happen and trust me, it's not easy, especially when you live in Oklahoma and you are wanting to go with a modern look.  He sourced doors and windows all over the country trying to find affordable steel windows.  We talked about going to Dallas.  We talked about going to Austin.  Then, ultimately, we found something here in good old Tulsa, Oklahoma that we thought would be a suitable alternative to the steel windows.  We used aluminum clad in 3 areas where we really wanted to make the biggest statement; our front door, living room slider and game room slider.  The rest of the windows in the house are vinyl windows that came with an exterior finish to match the aluminum clad.  So basically we got the look for way way less.  In our three most important areas – dining,
But enough talk, let me show you some pictures.  Here are some of my inspiration pictures for the look I wanted.  These are all steel windows.  You guys, they are AMAZING.  I would still LOVE to have a home some day with steel windows.  They are the most gorgeous thing I have ever seen and like all things in design, if it's insanely gorgeous, the price tag will reflect that.  Steel windows, alas, were not in our budget.
Via Pottery Barn.  Ps basically any picture you see in Pottery Barn or any other amazing design magazine – STEEL WINDOWS.  Why do they taunt us?!?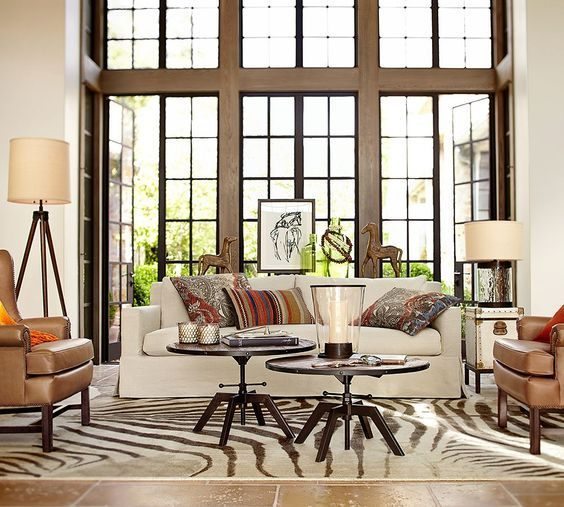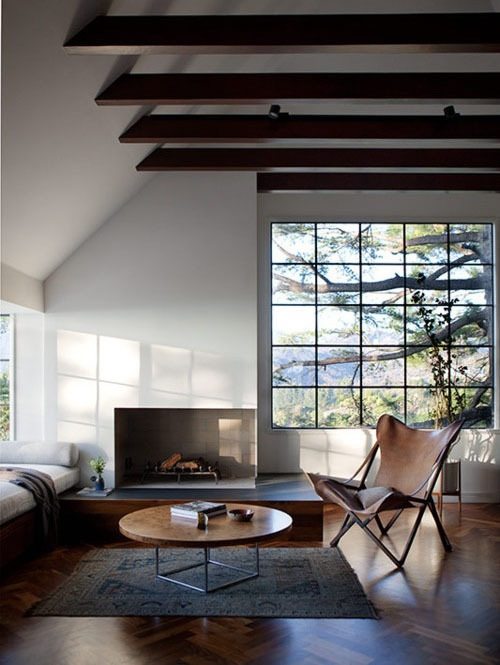 Via Luxe Interiors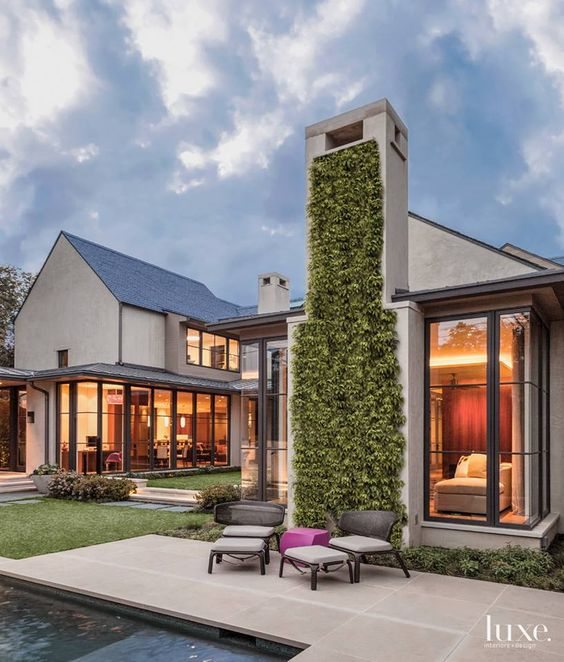 Pottery Barn, Luxe Decor, Apartment Therapy, Veranda Magazine.  That is where I was getting all my inspiration pictures from.  Let's be honest…I should have known better.  But I didn't. This was our first time doing a house with the black windows and I'm going to tell it how it is….we had no idea what we were doing.  So, I'm sharing our mistakes with you guys in case you are ever in our shoes and you want to build a house with this look, but you don't have a small fortune to drop on steel windows.
There are two brands of windows – Jeld Wen and Semco.  We used Semco Windows but Jeld Wen is also amazing and you can get these windows locally in Tulsa at MillCreek Lumber.  If you get the aluminum clad finish, it simulates the same look as the steel doors and windows.  We did the aluminum clad on the exterior then the wood finish on the inside and we painted the wood black which gives the look of steel.  Notice I'm saying it "gives the look" because it is not the same as steel windows—not at all—but as this post says….it is THE LOOK FOR LESS.
So…that's our windows and doors story.  We designed an entire house around steel doors and windows not knowing that they are the most expensive thing in the entire world and we had to change gears in the middle of our building process.  It all worked out and we are in love with our windows.  No, they aren't steel, but I've always been a bargain loving kind of girl so I love my look for less aluminum clad windows.
Hope that helps if there is anyone out there wanting this look.  You don't have to be doing new construction to use these windows by the way!  I am seeing them in older home redos as well and they are gorgeous.  They modernize the home and give a clean, timeless look.
Here are some pictures of our look for less windows.  I still love you steel windows, but I don't love that price tag.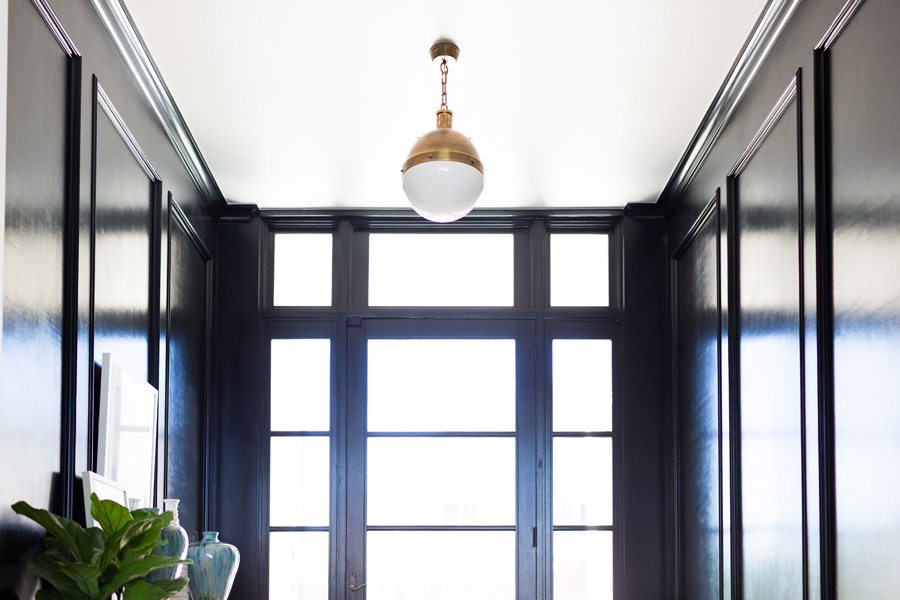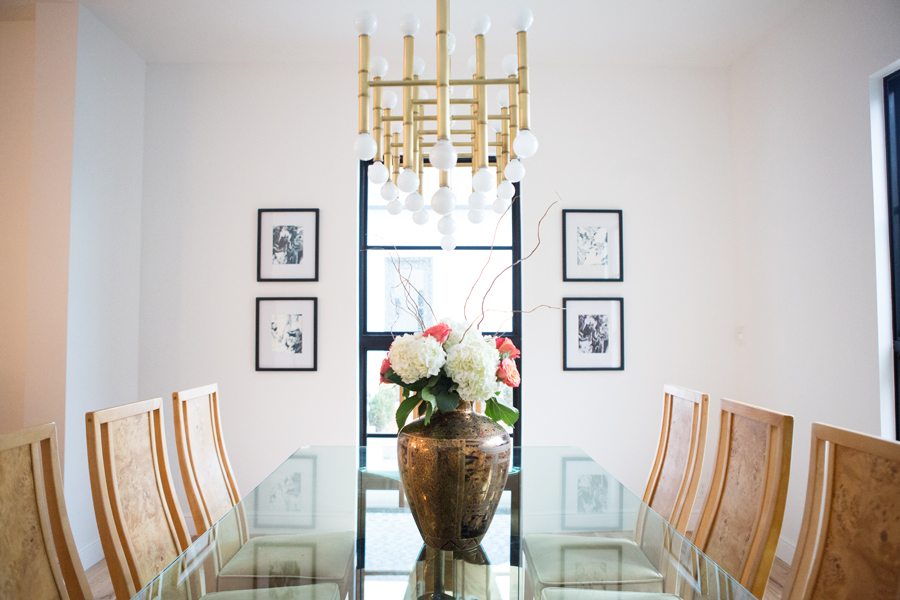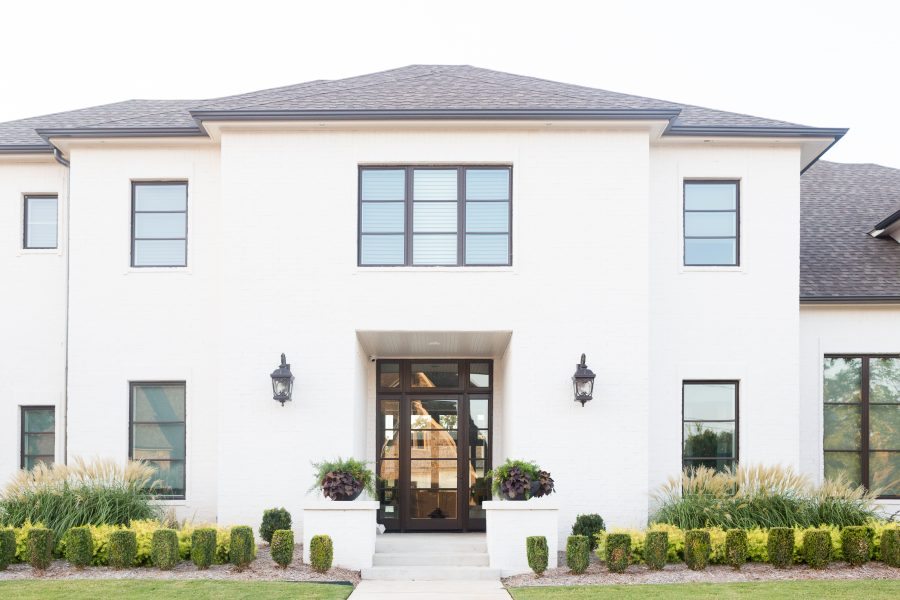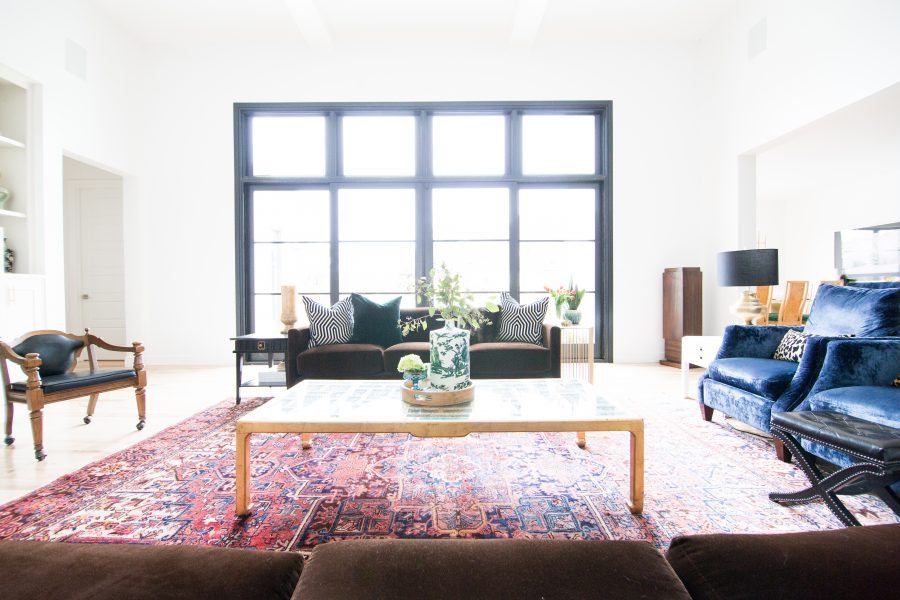 You can get my living room look by shopping from these product links