26 Sep

Modern Home Decor – Brass Lighting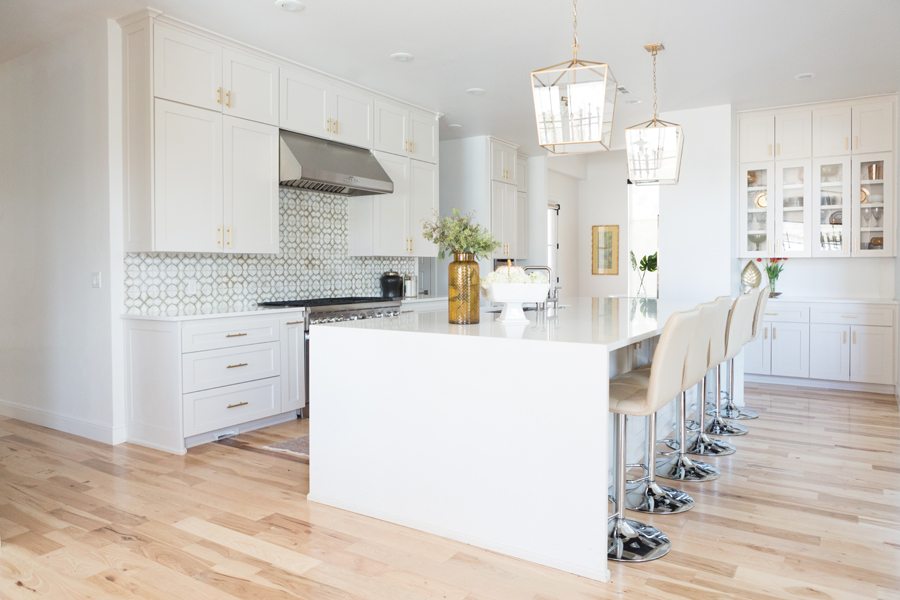 Today I wanted to share with you guys some of my favorite brass lighting and more specifically, brass kitchen pendants. Because in case you haven't heard, BRASS IS TOTALLY BACK.
I recently read a design quote that said "Your lighting is the jewelry of your home."  I loved that because it's oh so true.  Every time we are doing a building project, I always live for the day that the lighting is installed.  Just like good jewelry takes your outfit to the next level, good lighting takes your modern home decor to the next level.  I have found that lighting can be one of the most challenging things to find when we are doing a project so I wanted to share some of my lighting sources for anyone out there who might be looking to add brass lighting to their home.  My brass kitchen lights are from Neiman Marcus.  Some of my other favorite sources for brass lighting are World Market, cb2,  West Elm, and Horchow.  My favorite lighting brands are Circa Lighting and Visual Comforting.  I'm not going to lie, these two brands are pricey but I've said it once and I'll say it again…kitchen pendants are somewhere that you want to budget to pack a punch.  Save money in your bathrooms and hallways but don't go cheap on your kitchen pendants.  World Market is the best price point that I have found and you can get brass kitchen pendants for under $200 that still look amazing.
I hope this helps anyone out there who might be wanting to hop on the brass bandwagon.  Brass is back you guys and I'm all over it.  Happy Shopping!