Oh 2020, what can I say? WHAT. A. YEAR. One we will all not soon forget. For us, and I'm sure for many of you as well, there were definitely some difficult times in 2020 — COVID, virtual/distance learning for three teen kids in the home (WOW), two broken bones for Cohen in a terrible football accident, an ankle AND arm injury for Easton, and for mom and dad — well, for mom and dad trying to handle all that plus running our business was, suffice to say, difficult. So no, 2020 wasn't our best year in many ways…not for our marriage, not for our parenting, not for our kid's grades or health. But there is always a silver lining if you are willing to look for one . ALWAYS. And I believe it is oh so important in life to always try to find a silver lining.
So what is our silver lining in 2020? Our silver lining is this: This unexpected business of ours, CC and Mike, continued to grow past our wildest dreams in 2020 and we got to be a part of the most amazing projects. We helped MAKE DREAM HOMES HAPPEN for so many incredible clients from design, to remodels, to new construction projects. FOURTEEN projects to be exact! That's how many projects we hope to reveal for you guys in 2021 which is at least least one major reveal a month. I'm just so dad gum excited about it!
For those who don't know our back story, I started this journey 4 1/2+ years ago in May of 2016 when I started an instagram account named @ccandmikecreative. If I'm being totally honest, I had absolutely no clue what the plan was other than to sell my photography prints, share some recipes perhaps, and maybe do some lifestyle blogging. Somewhere along the way I decided to share a photo of our master bedroom in the home we had just moved into — the home I designed and Mike built. And the rest is history. That one little decision started a domino effect that has led us to where we are now — making dream homes happen for our clients and about to reveal 14 projects in 2021. WHAT AN UNEXPECTED JOURNEY. And to think, it all started with one little choice that I made to stop listening to that voice in my head that said "What are you doing? Why would you change your career at 35? What if people think you're stupid? You can't start a new business" and I decided to listen to that gentle nudge instead that was whispering "Just go for it. What do you have to lose? You don't want to look back at your life and wonder what if."
If you aren't doing anything uncomfortable in your life, I want to challenge you in 2021 to GET UNCOMFORTABLE. Step out of your comfort zone. Listen to that little voice whispering to you, telling to start that idea that you can't stop thinking about. Water that seed that has been planted in your heart and let it grow. The first step is always the hardest but you guys, if you don't muster the courage to take that first step, you're never gonna go anywhere. You're never too young or too old to start something new.
So without further ado, I give you a SNEAK PEEK of all the projects we will reveal this year. From one little post of our home that I designed and Mike built back in May 2016, all this has grown. Sometimes I still just can't believe it. Thank you for being a part of our journey. Thank you for your support and encouragement. Thank you to our amazing clients who have trusted us to make their dream homes happen. And most of all, it is my hope and prayer that sharing my story with you guys will help you find the courage to step out of your comfort zone and start something new in your own lives!
I'd love to hear from you when you get through checking out this post — Which CC and Mike Project Reveal are you most excited to see in 2021?!?
1. BEAVER LAKE PROJECT
It's one of our most asked about projects and it's finally going to be fully revealed. This one will always be near and dear to my heart because it was the fist project where I was hired not only to design the home but also to furnish the entire home. It was a huge jump into the deep end of the pool and I got to do it with the most amazing clients ever. Making this dream lake home happen for them will always be such a cherished memory on this journey. I designed this home a year and a half go and chose to do a full slab quartz backsplash and streamlined vent hood with quartz waterfall countertops. I can't wait to show you guys this entire house. It has to be mentioned that it was built by my friend Koby from Homes of Distinction in Arkansas and I had so much fun working with a bad @$$ female builder on this project. WHO RUN THE WORLD? You know what Beyonce says.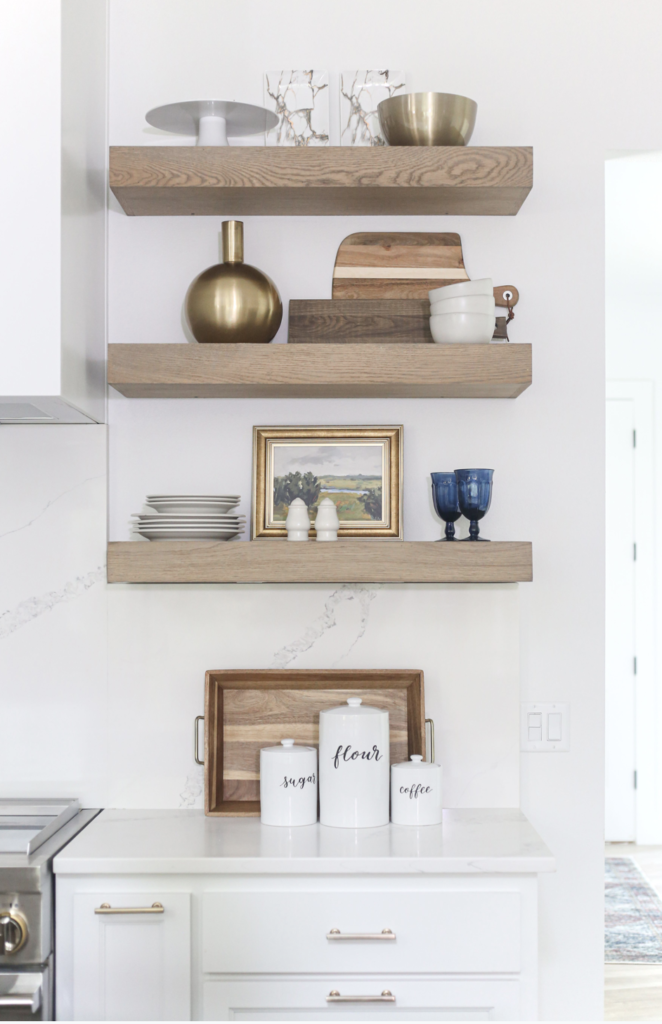 2. HAMPTON LODGE REMODEL
This one is definitely our other most asked about reveal. I'm hoping and praying we get to let you guys inside this on in 2021. Fingers crossed! COVID hit right after we got our homeowners moved into this house and we have never been able to get inside to get photos but we are hopeful that 2021 will be the year. Mike did the full remodel of this entire home and the guest quarters and I designed the kitchen, master bath, and several of the living spaces. It was an incredible project that we were very proud to be a part of.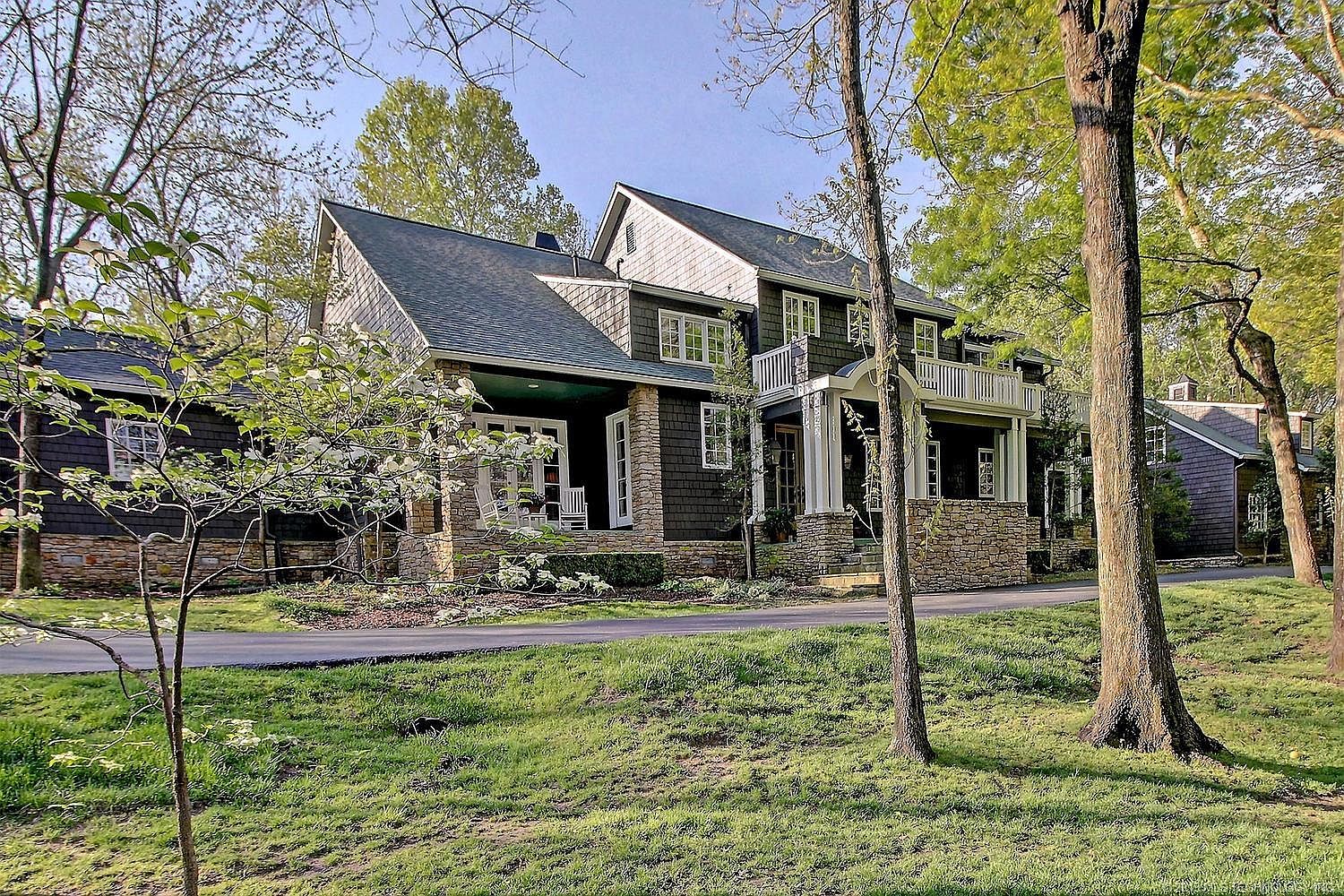 Here's an in progress shot of the kitchen. One of the things I'm most proud of on this project is that we were able to salvage some of the existing cabinets but still completely transform the entire kitchen. I can't wait to show you guys the whole before and after!
Cabinets: Wood Stock Cabinets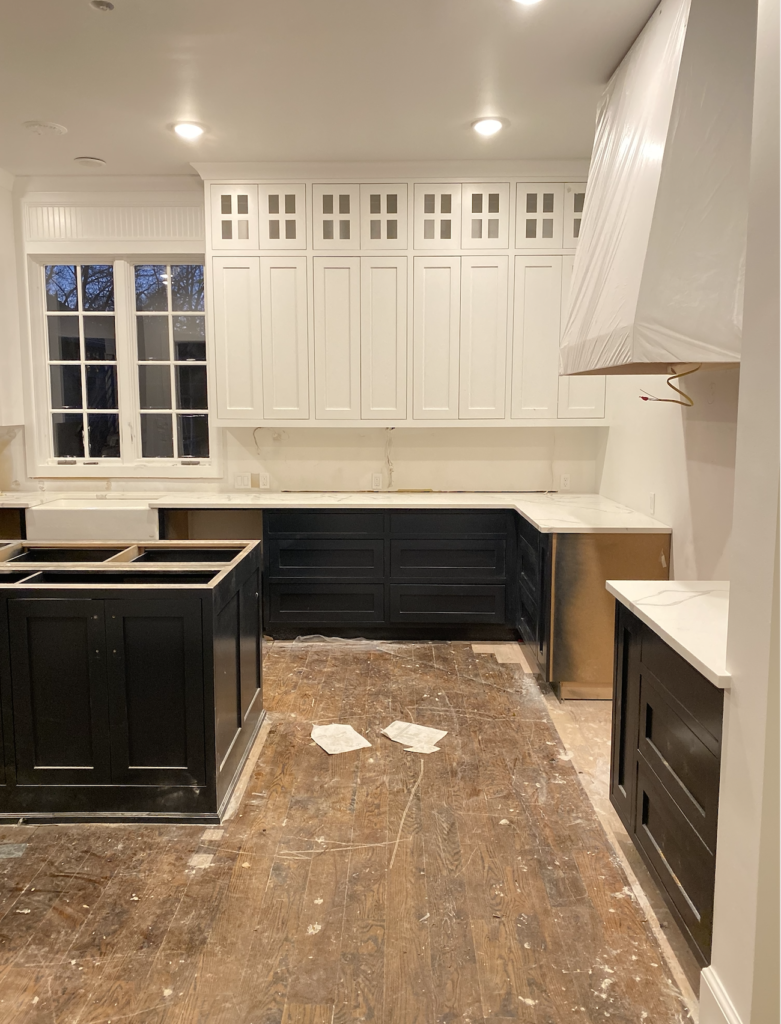 3. MEADOWLARK PROJECT
This Reveal is due to go live THIS MONTH (January 2021)! It's all about slurried brick and a return to satin nickel lighting and hardware mixed with navy and wood inside. I can't wait to give you a glimpse into this gorgeous project!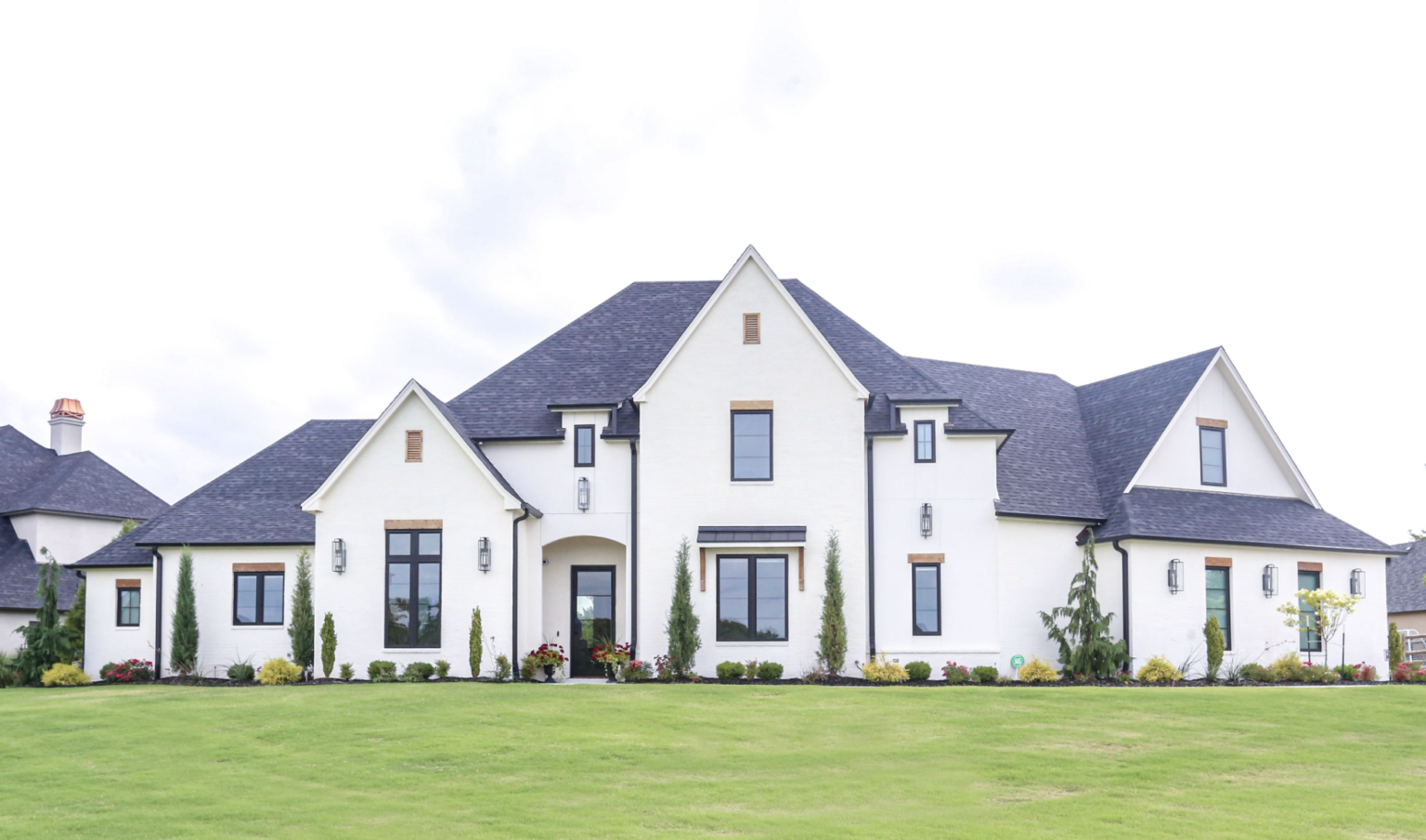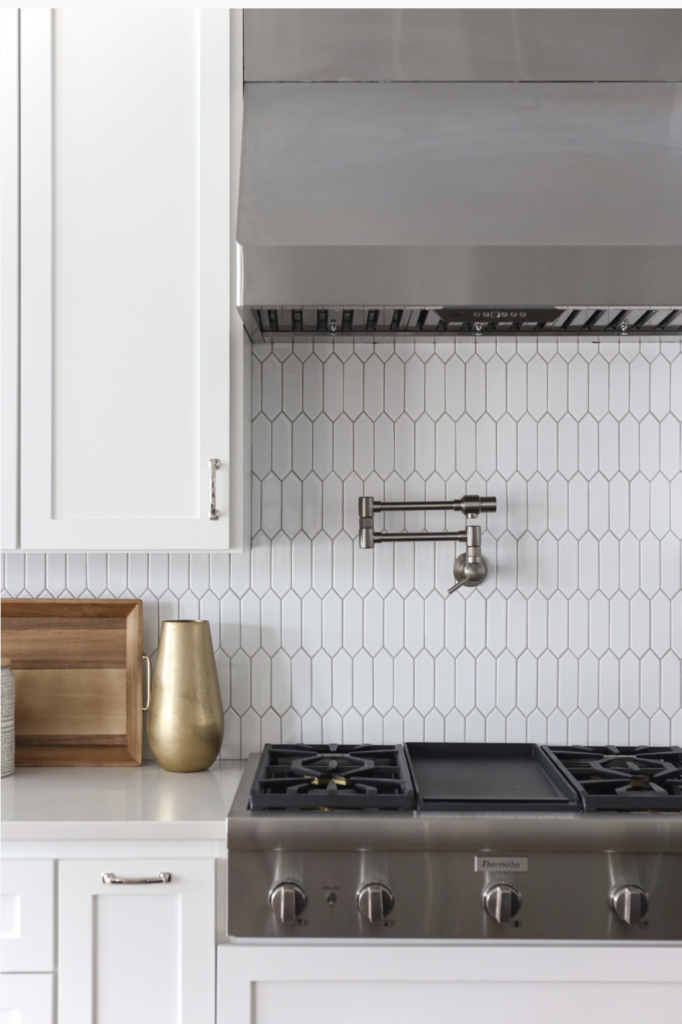 I have to mention picket tile because I believe it's a Design Trend to watch. I sourced this tile last year when I worked on this house and now picket tile is trending big time for 2021. I will write an entire blog post on my favorites but trust me on this one…picket tile for backsplash, on the floors, on shower walls, JUST DO IT.
SHOP PICKET TILES:

4. FRENCHMAN'S CREEK REMODEL
This remodel is in progress and in the finishing stages. We are hoping to photograph it in February and should be able to reveal it early Spring. This home sits on one of the most gorgeous wooded lots and is a three story home with some French Country vibes. I can totally understand why the clients didn't want to leave this beautiful home and lot and opted to do a kitchen refresh as well as redoing several of their kid's bedrooms and a playroom. I'm going to show you guys the rendering we did for this kitchen and a itty bitty snippet of what's to come. I'm so dang excited about how this one is turning out!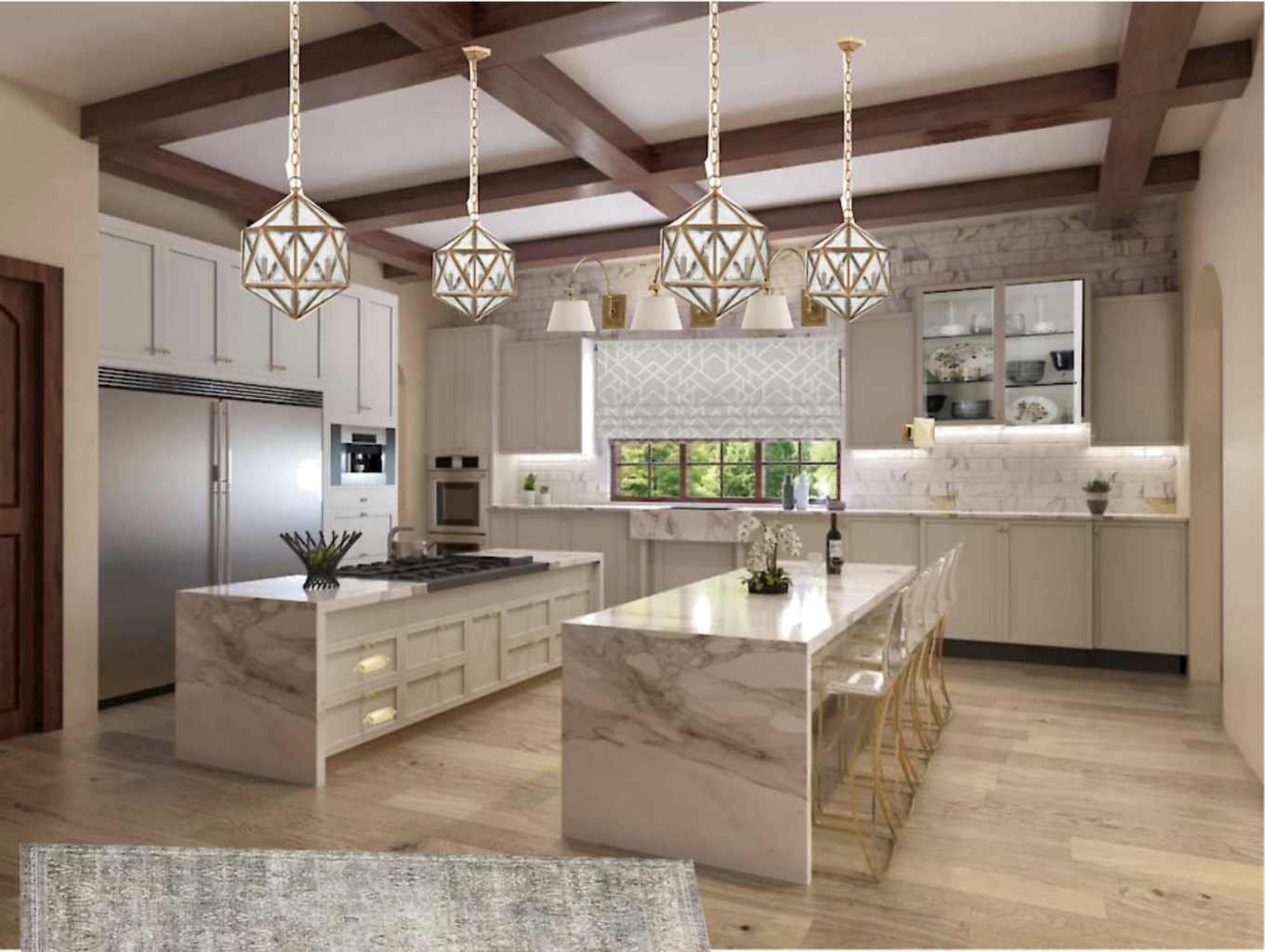 SCROLL AND TAP TO SHOP THE FRENCHMAN'S CREEK BAR STOOLS: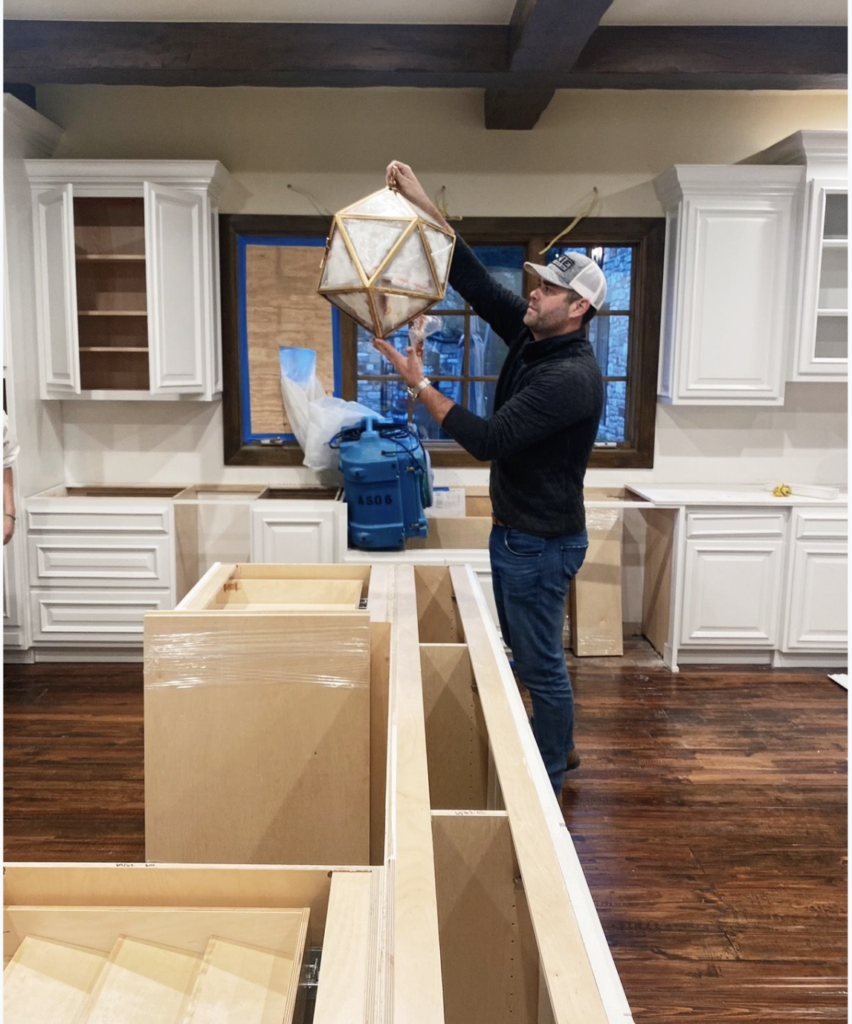 5. MAPLEWOOD REMODEL
We are partnering with Delta Faucet for a behind-the-scenes tour of the HGTV Dream Home while doing this remodel. We will be using our favorite Delta products throughout the home in the kitchens and bathrooms. Let's just say the before and after photos are going to be jaw-dropping, I can promise you that. Here's a photo of us in front of the Maplewood remodel on Thanksgiving Day. As you can see, the exterior of this home has French Country vibes so it was really important to me that the interior design was cohesive with the exterior of the home. So, I brought in a lot of wood, grays, rock, and of course, gold to complete the design of this remodel. Also, this photo of us cracks me up because it really sums up 2020…broken legs and Easton with bleach blonde hair.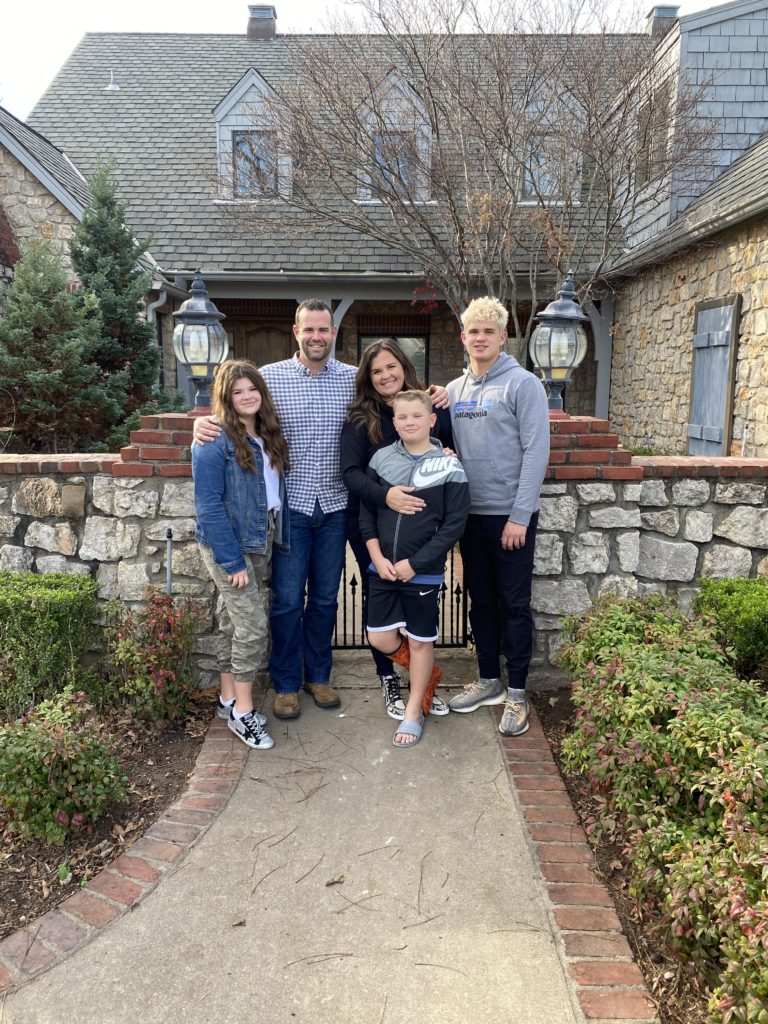 Here's a little gallery of just a few of the design boards I created for the Maplewood Remodel. I'm loving the overall theme and can't wait to see this project come to life! And of course, we are so excited to be using Delta products on this home!
SCROLL AND TAP TO SHOP OUR FAVORITE DELTA FAUCETS:

Here is another look at the Delta Faucets we selected for the Maplewood Remodel. I absolutely love their new BRODERICK Bridge Faucet in Champagne Bronze. It is perfect for kitchens! In addition to the Broderick, I also chose their Dorval champagne and porcelain wall-mounted faucet for the powder bath. Can't wait to show you guys the before and afters of the bathrooms and kitchen in the Maplewood Remodel featuring these Delta products.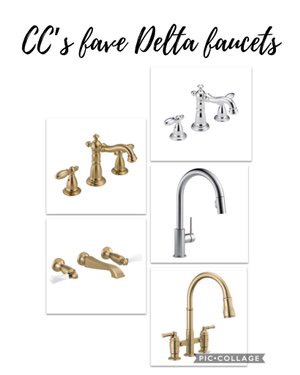 6. COHEN'S BEDROOM REVEAL
What can I say? We were stuck at home A LOT during COVID like I'm sure everyone else was and I couldn't stand my undone boy's bedrooms any longer, so I broke out the paint brush one day. It's time to finally reveal this room that we did while in quarantine. Can't wait!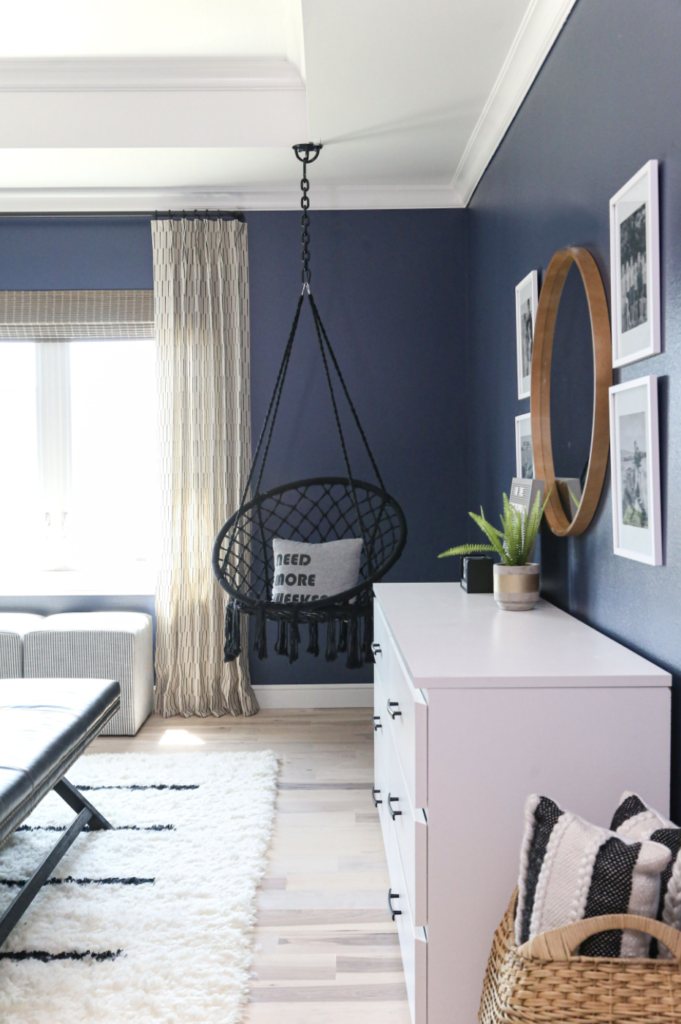 SCROLL AND TAP TO SHOP COHEN'S BEDROOM PRODUCTS:

7. EASTON'S ROOM REVEAL
Easton wanted a Drake theme bedroom. What can I say? The teens want what the teens want. He only has two years left under my roof so I figured why not give him a room redo too before he heads off to college. We will reveal Easton's bedroom redo in 2021 too!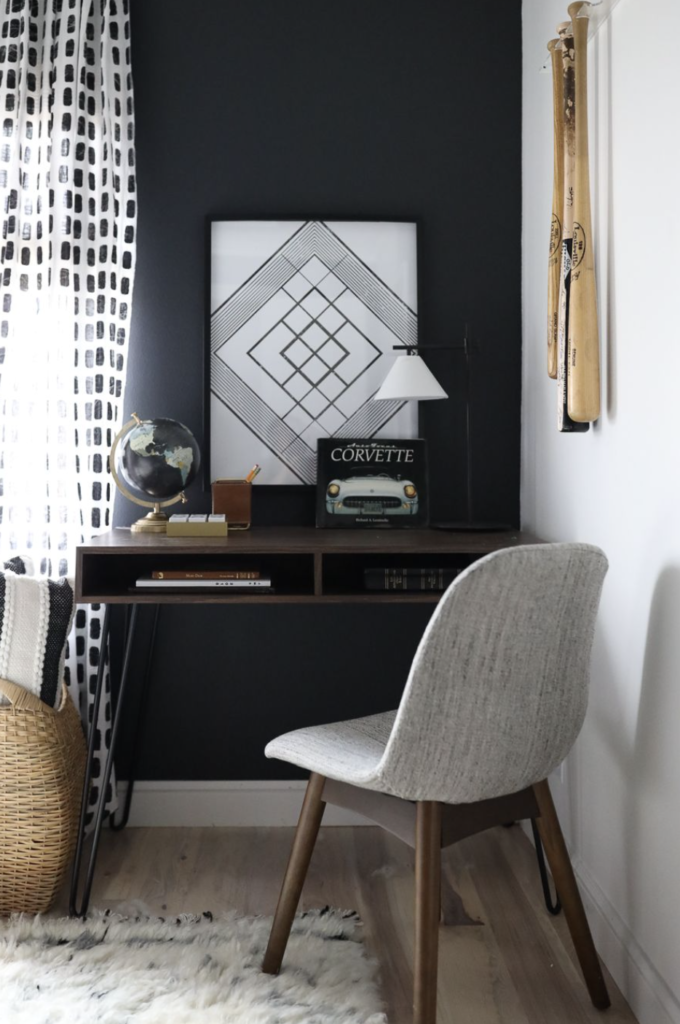 SCROLL AND TAP TO SHOP EASTON'S BEDROOM PRODUCTS:

8. FRISCO II PROJECT
True Story. Mike Miller built a house for our best friends and we still haven't revealed it. I'm scheduling the photographer and it's happening this year. PERIOD. Molly (that's my best friend), get ready because we are DOING THIS in 2021!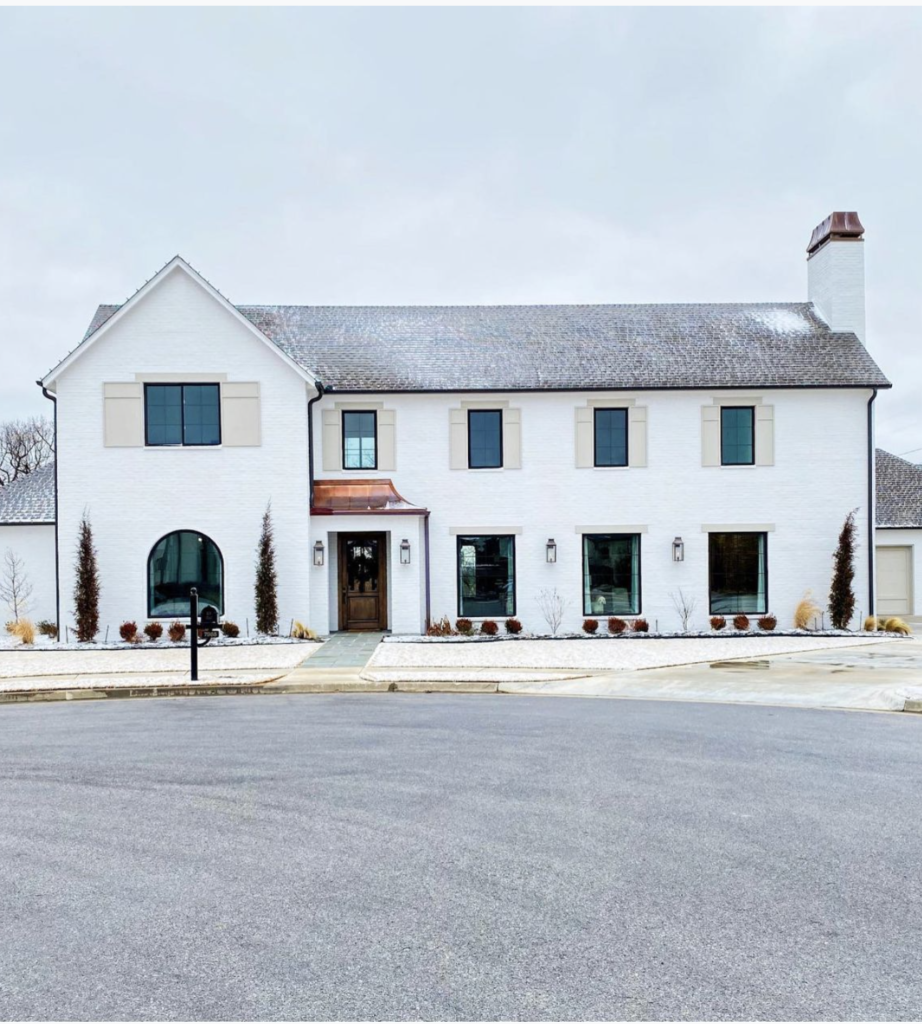 9. EMMY'S GOSSIP GIRL ROOM and SITTING ROOM REVEAL
This was one of our top 3 most like and commented on posts of 2020. Emmy designed this room herself and I can't wait to see it completed. I'm hoping this one will be ready in 2021. Here is a video from instagram of the NYC wall mural she chose going up and also a little Sneak Peek photo!
10. THE SPORTS ARMORY
This was a big commercial project that we did in a matter of weeks. I fully furnished the lobby and some other rooms and I love how it turned out. Hoping to get over there and photograph sometime and reveal it for you guys, or, if you're in Jenks, America, just stop by The Sports Armory and check out the lobby.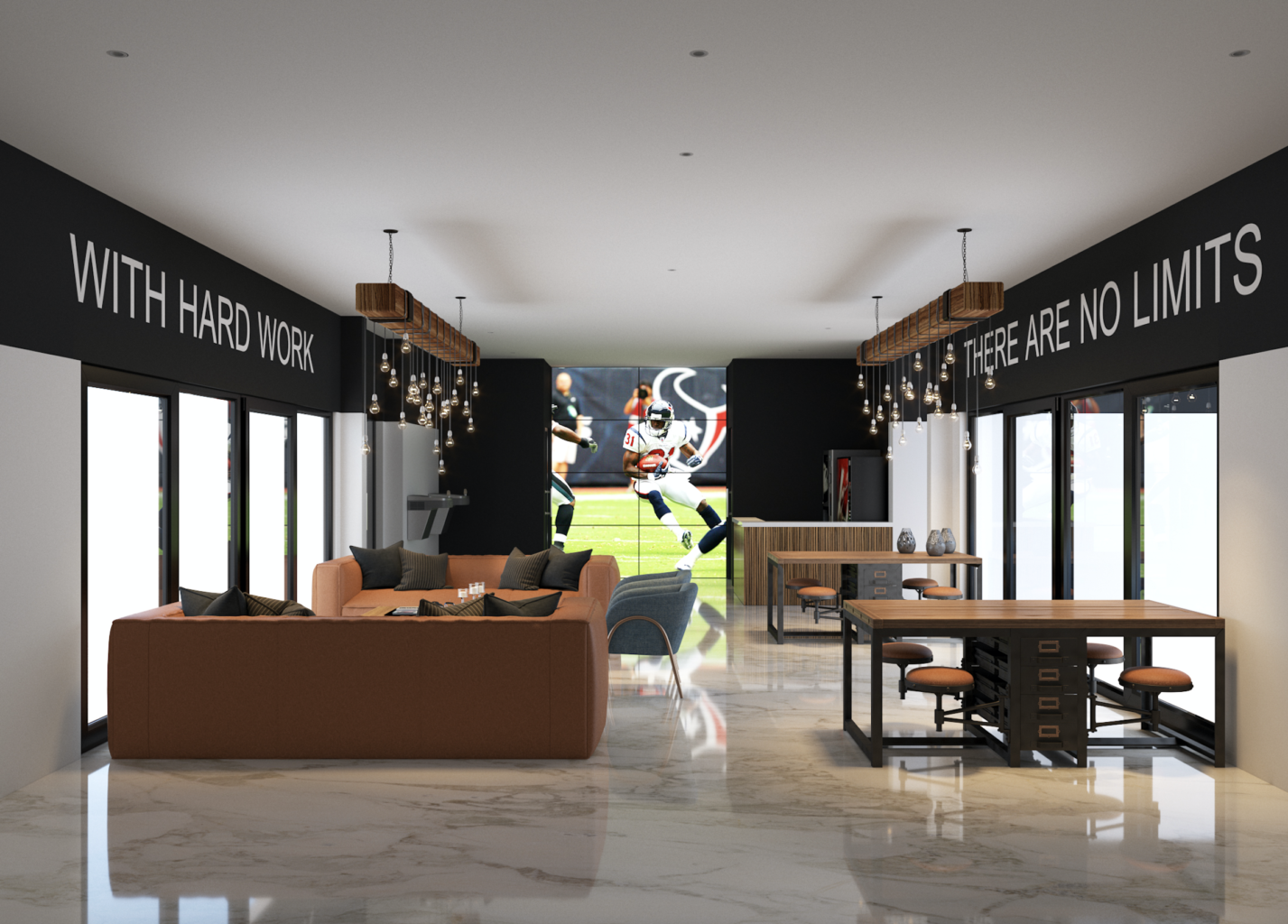 11. GUTHRIE PROJECT
This was a really quick turnaround full furnishing of a home. The clients were amazing too work with and we installed their entire home in a matter of a few weeks if I remember correctly! It was right after COVID hit so it was just me and Mike working from home on this one. We channeled our inner teamwork abilities (listen, it's not always easy guys when you are total opposites – ha!) and we got this project knocked out. We have the photography scheduled for next month so I'm excited to show you the interiors from this project.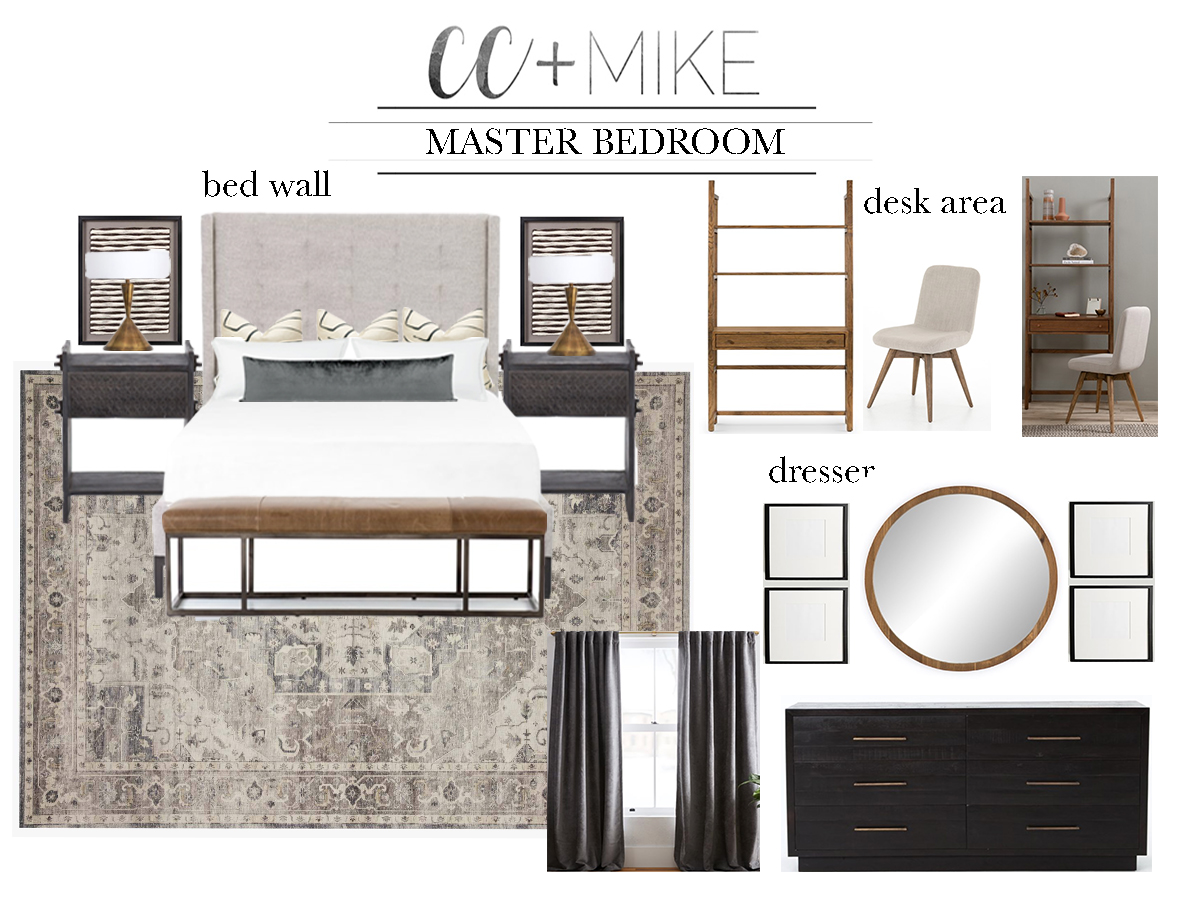 12. MILLER FAMILY HOMEWORK ROOM
When the COVID pandemic struck we decided to transform a downstairs arts and craft room into a full-fledged homework room. Mike DIY'd a really cool homework station using filing cabinets and butcher block and it turned out so good! This is one of our most asked about projects and I know you guys are wanting to details on the DIY and also the calendar station I created so I'm going to try to make this our first Miller home project that we reveal in 2021. Here's a little Sneak Peek of the kids in the room when it was still unfinished but getting there.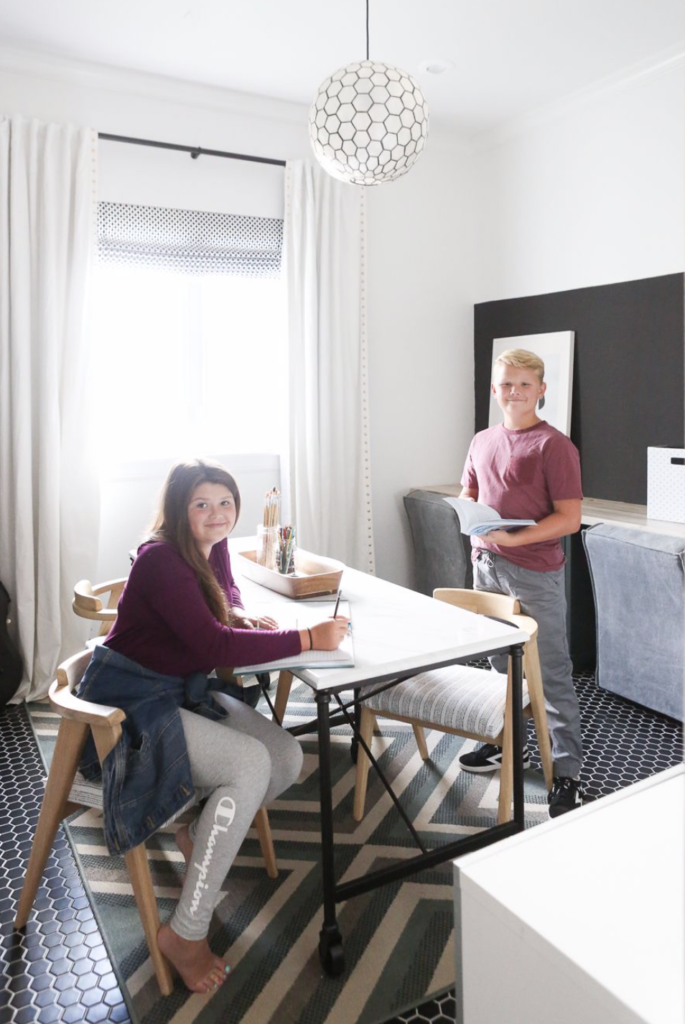 13. LEGACY PROJECT
YES! We do new construction projects. In fact, we have two custom homes in full swing right now with a third one starting soon, hopefully. Both of our new construction homes are in Owasso and we can't wait to show you inside both of them. The Legacy Project is an incredibly exciting project that we have been involved with from day one for our clients. From choosing the lot, to designing the custom, one-of-a-kind never been built before floorpan, to the design and construction of the home, we are going to be here for every step of the journey with our clients and friends. I'm hoping we get to reveal this home to you in 2021 but if not, you can guarantee we will be sharing the journey with you and revealing it as soon as possible in 2022 with you guys! Here are some fun progress shots of the project.
HERE'S A SNEAK PEEK OF THE ARCHITECTURAL DRAWINGS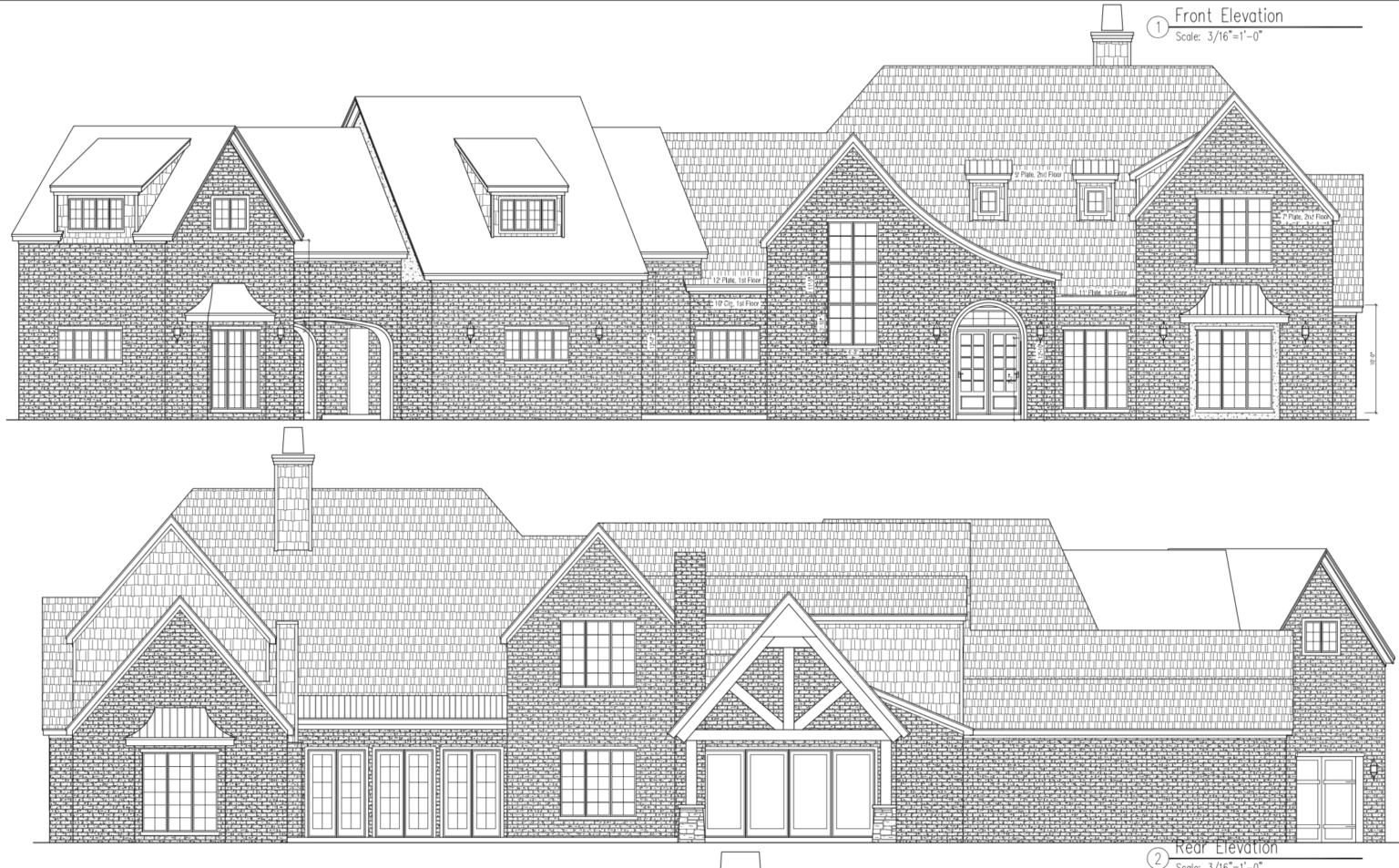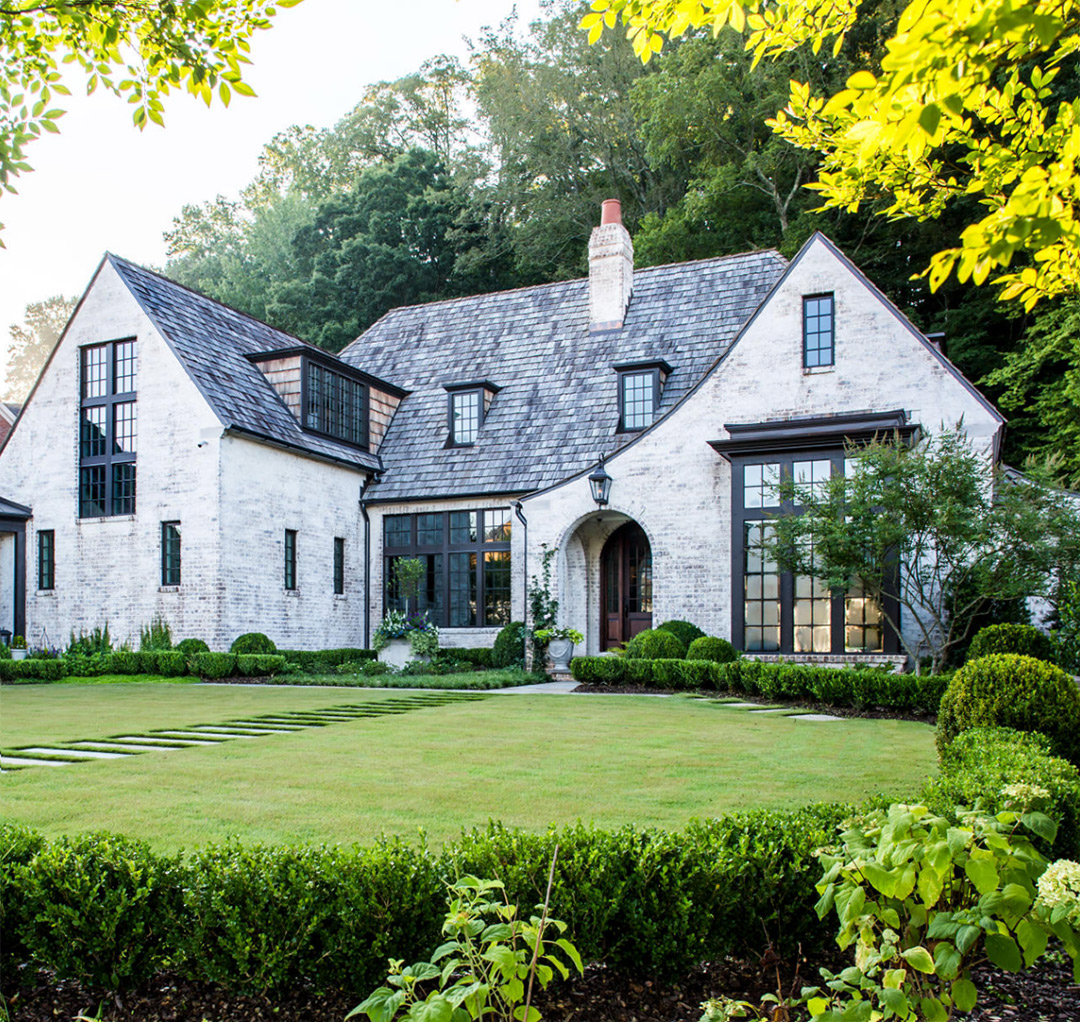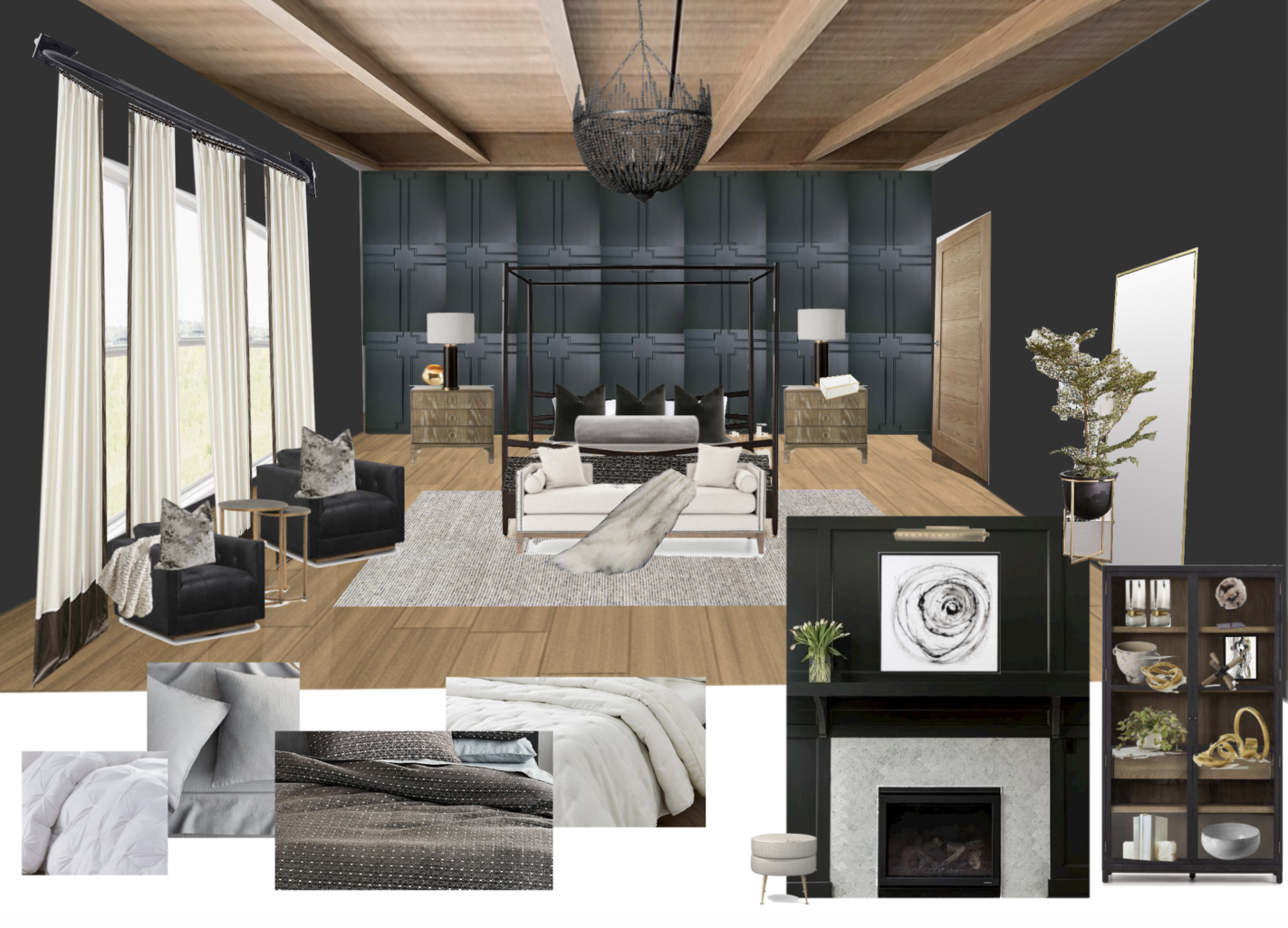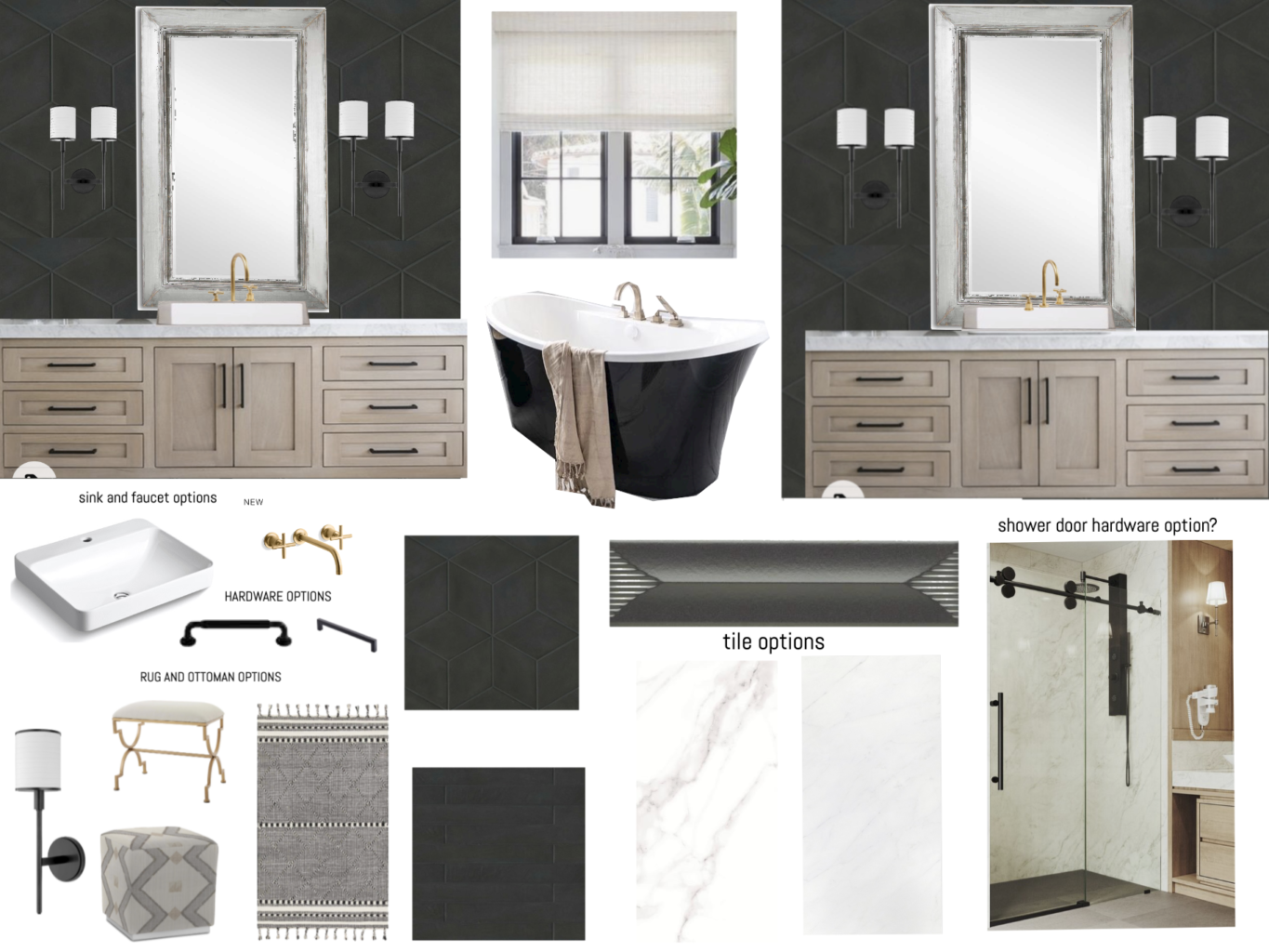 14. STONE CANYON
Mike has been hard at work on this beautiful custom home for a wonderful family in Owasso. Fun story is that the wife of this project is a fellow creative who I had the pleasure of working with when I was a wedding photographer. She is a gifted and talented wedding planner and has such an eye for beauty. She chose all the selections for their home and did an amazing job. I can't wait to show you guys inside this beautiful home. Mike is headed to the job site today and is going to give me a progress shot of this home to share with you guys.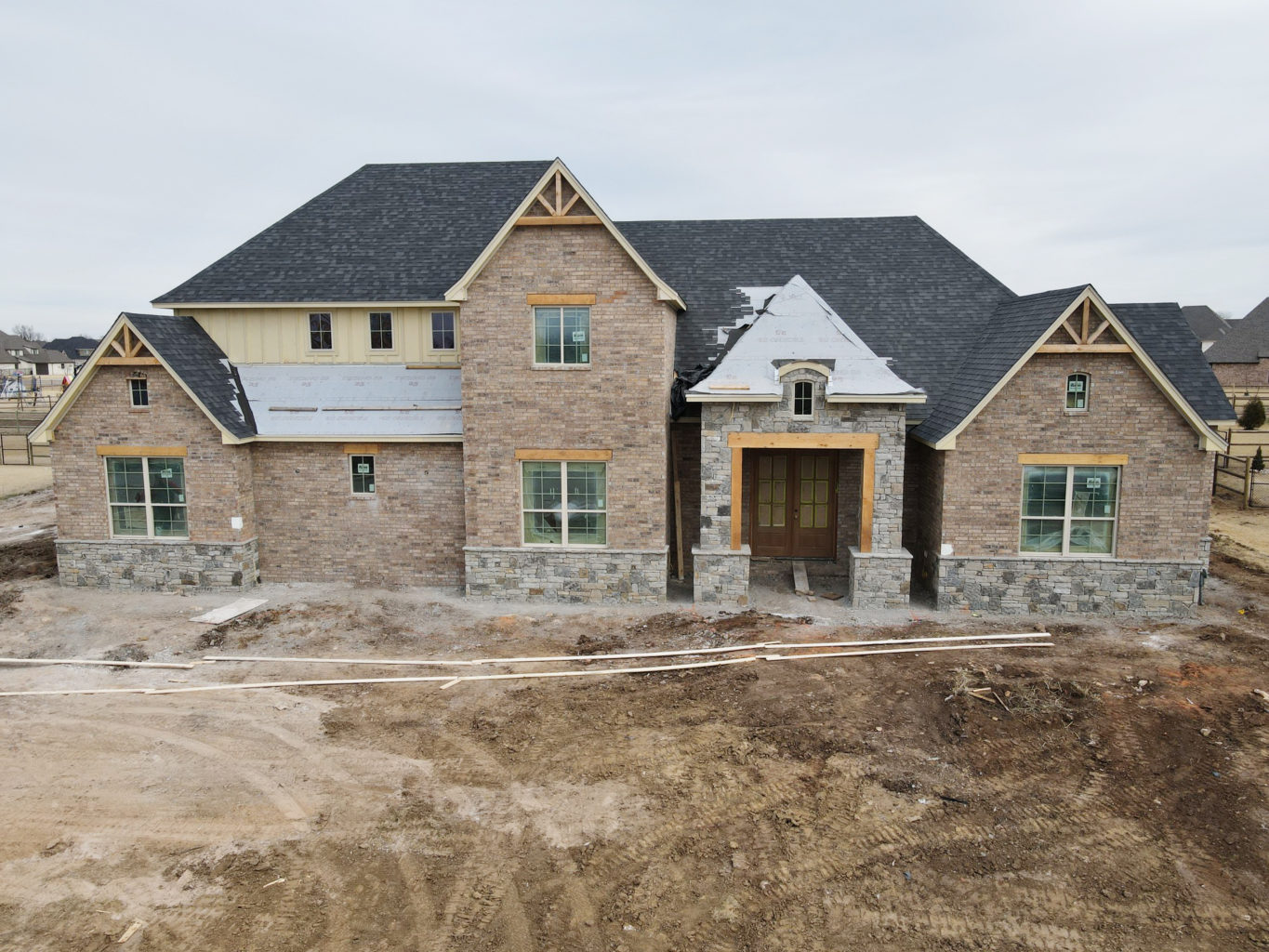 So there you have it. All FOURTEEN CC and Mike PROJECTS that we hope to reveal for you in 2021. Thanks for checking out our 2020 recap and 2021 Preview. We would love to hear from you about any questions you have about our projects and also about which reveal you are most excited to see this year!
Thank you for being here y'all.
Love,
CC and Mike and crew