I have been a bad, bad blogger for several reasons:
Adulting during the summer with kids. Enough said.
We are busy, busy, busy with our two fixer upper projects we have going this summer.
For purposes of this blog post, I will be focusing on reason #2 because let's be honest…#1 is a whole different blog posts in itself.
On June 5th, CC and Mike started a South Tulsa Home Remodel – The Good Project. When my friend Bethany called me to tell me they were looking at a house in South Tulsa and she wanted us to come take a look, I was so excited. But when I walked in the house, I about flipped my lid. Sure, it had some purple carpet and walls and mauve sink fixtures, but you guys, I saw past that. I saw gorgeous picture windows with natural light, clean architectural lines, and a kitchen that had the potential to be drop dead gorgeous. Thankfully, the Good's saw the same thing.
We are so excited to be renovating this house for the Good's and would love if you would follow along as we take this….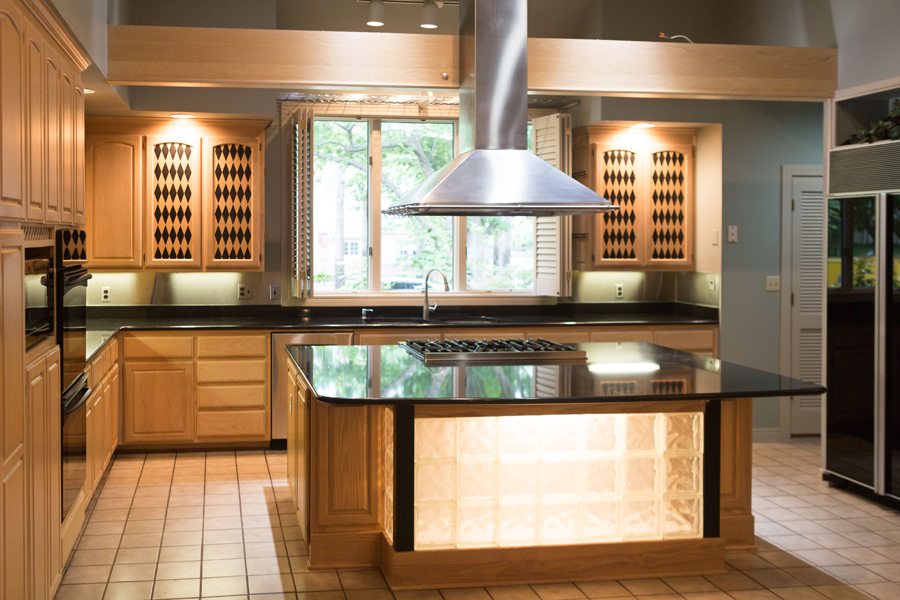 And turn it into something more like this….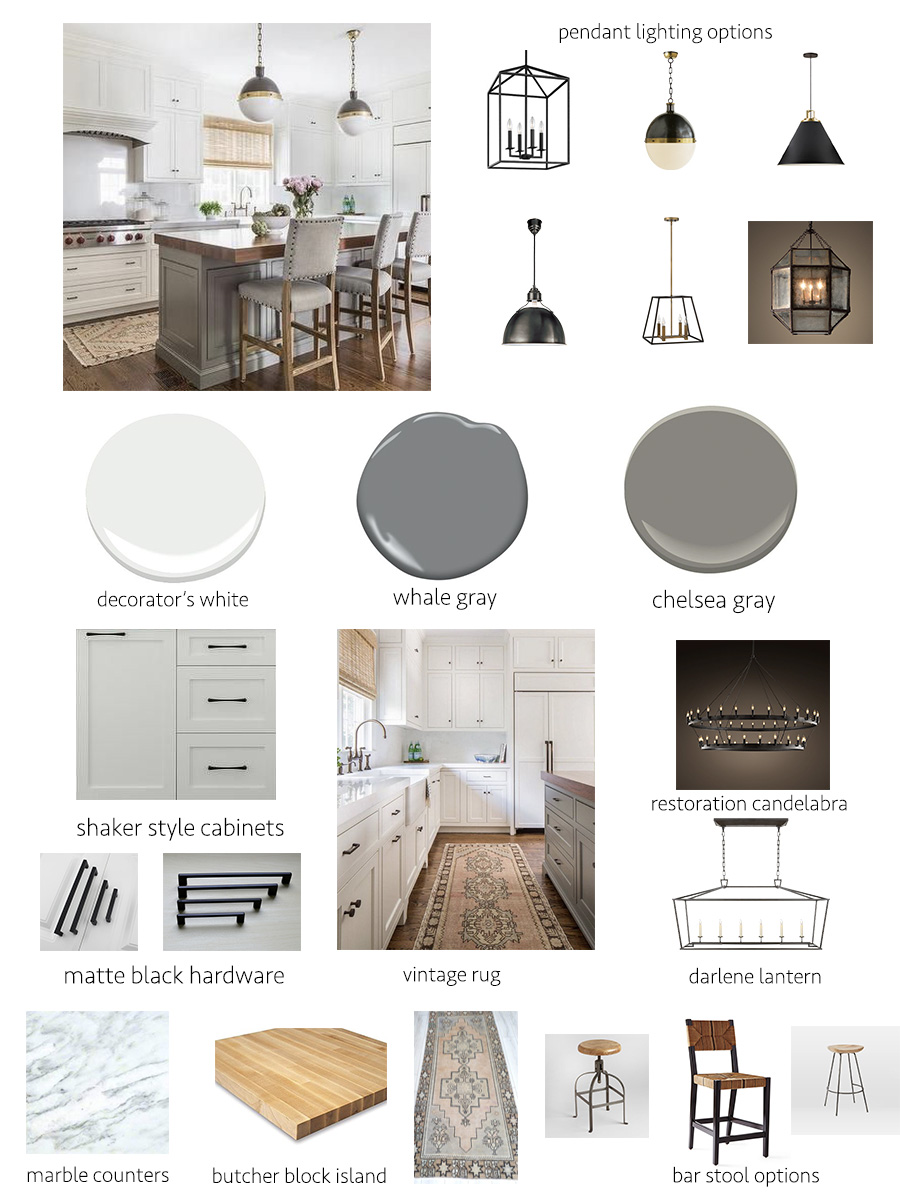 Which is going to take a whole lot of THIS…. WORK!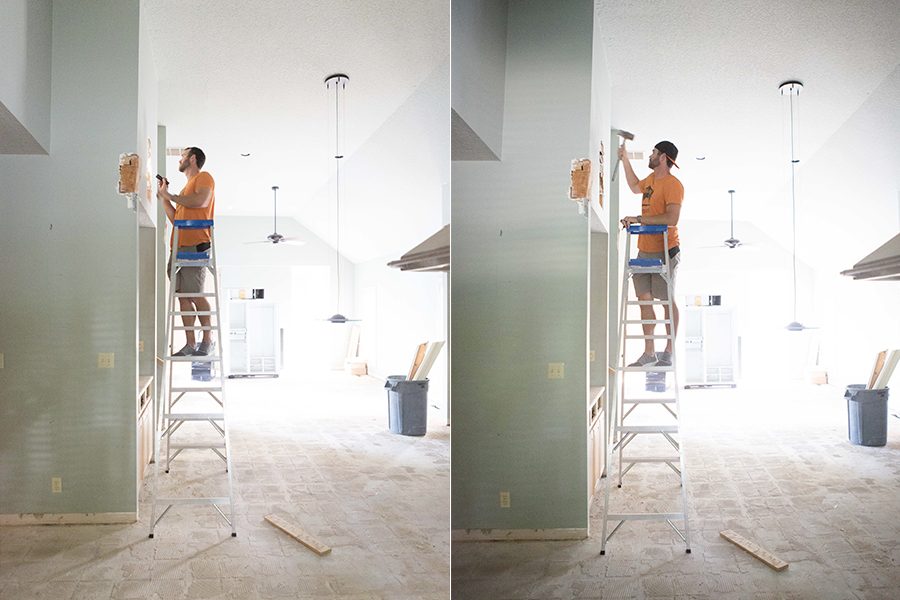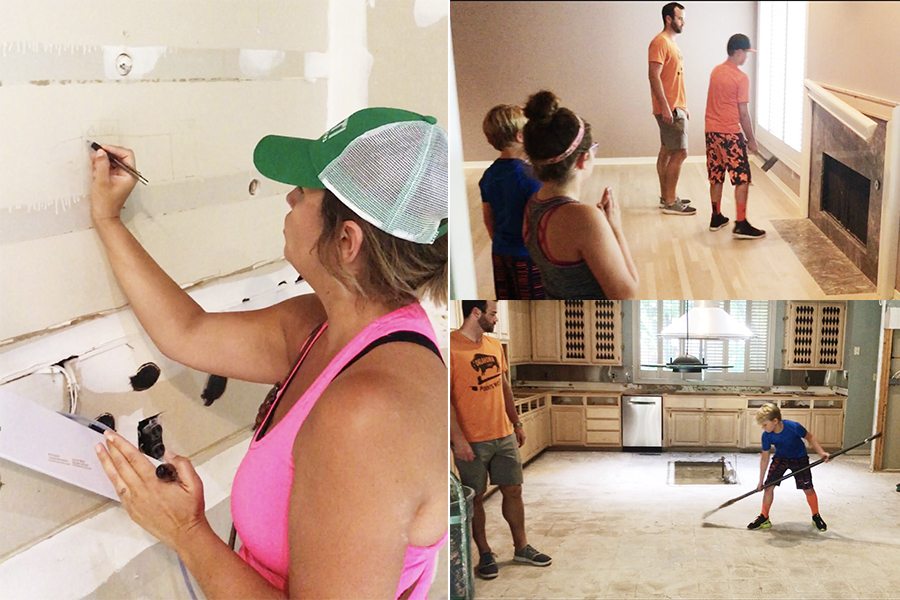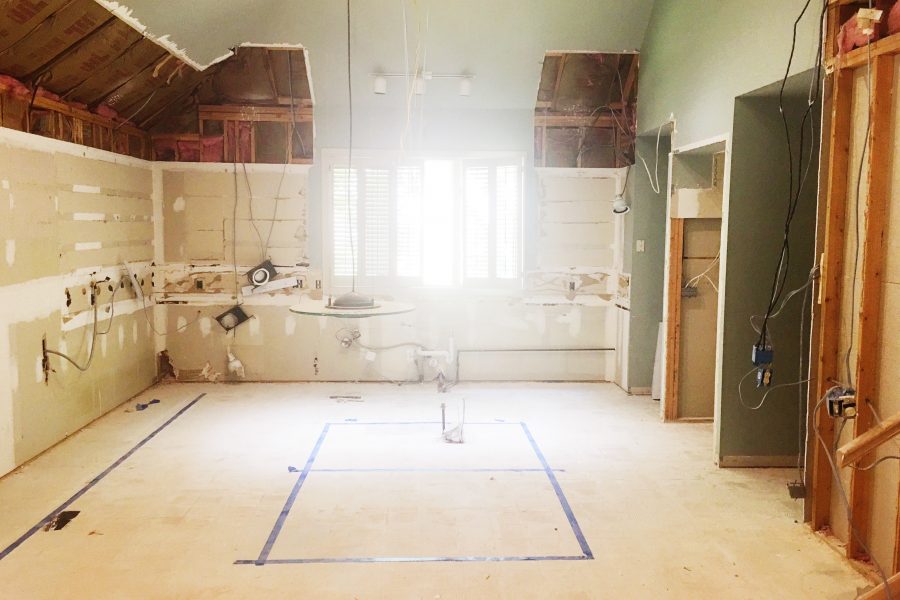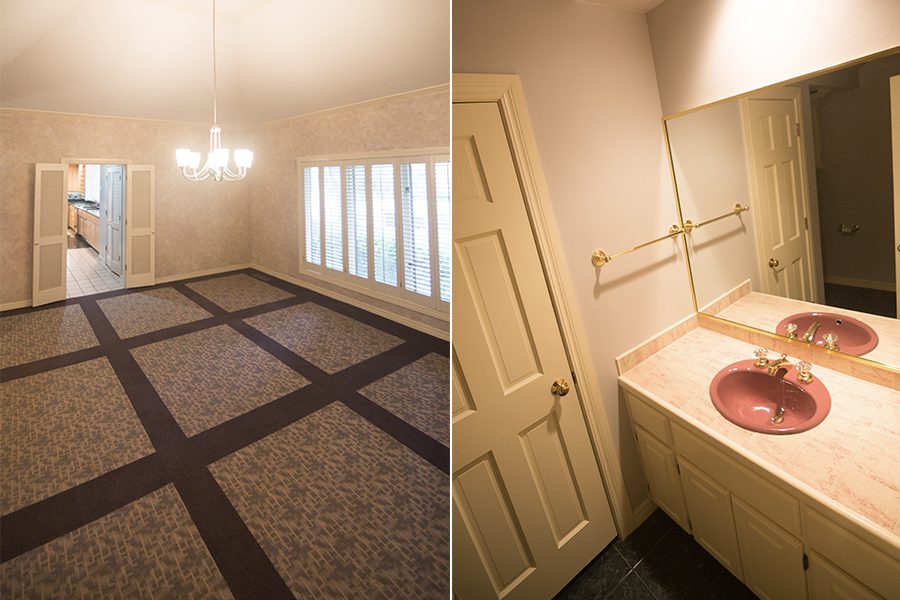 Here are some more of our design plans for the house to give you an idea of where we are going with some of the bathrooms. And above you can see some of the befores. I can't wait to show you guys the afters!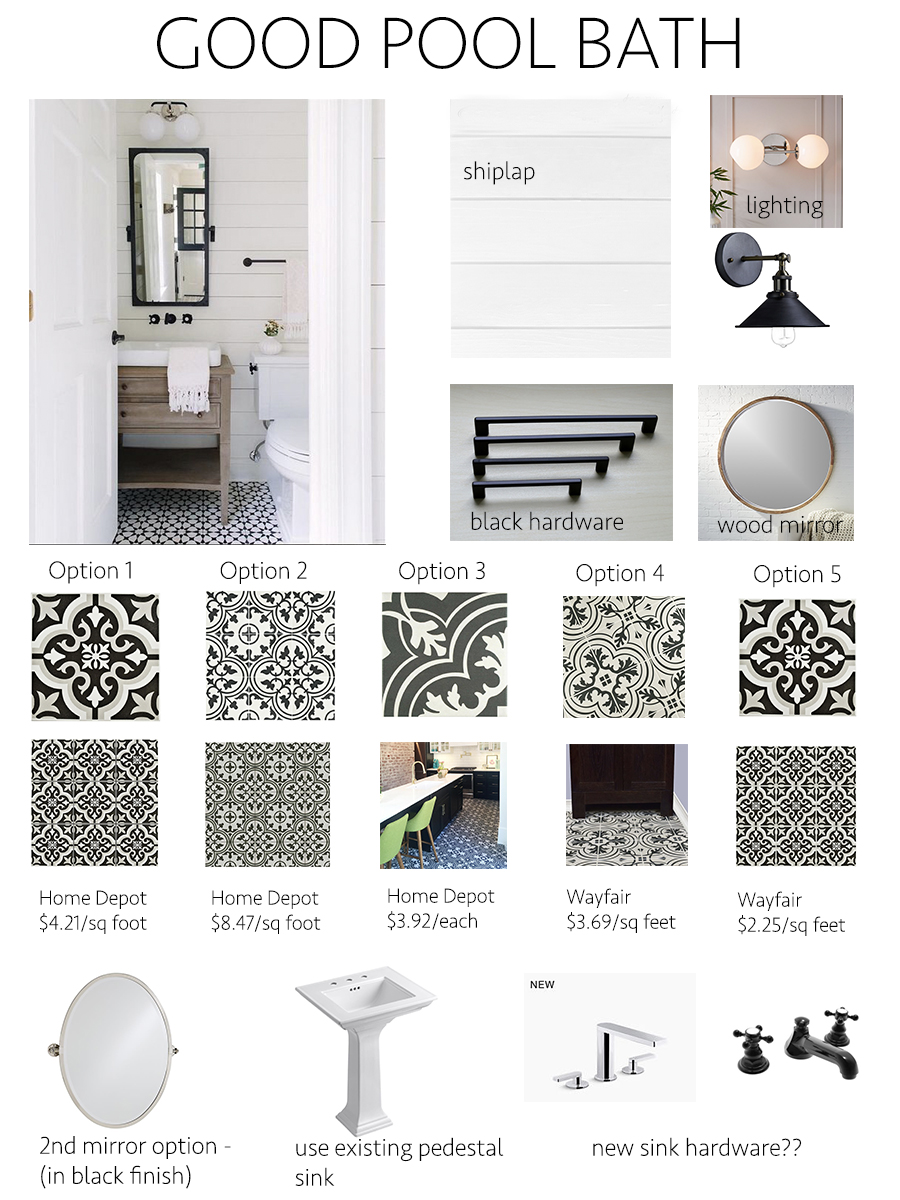 And here are some more before shots….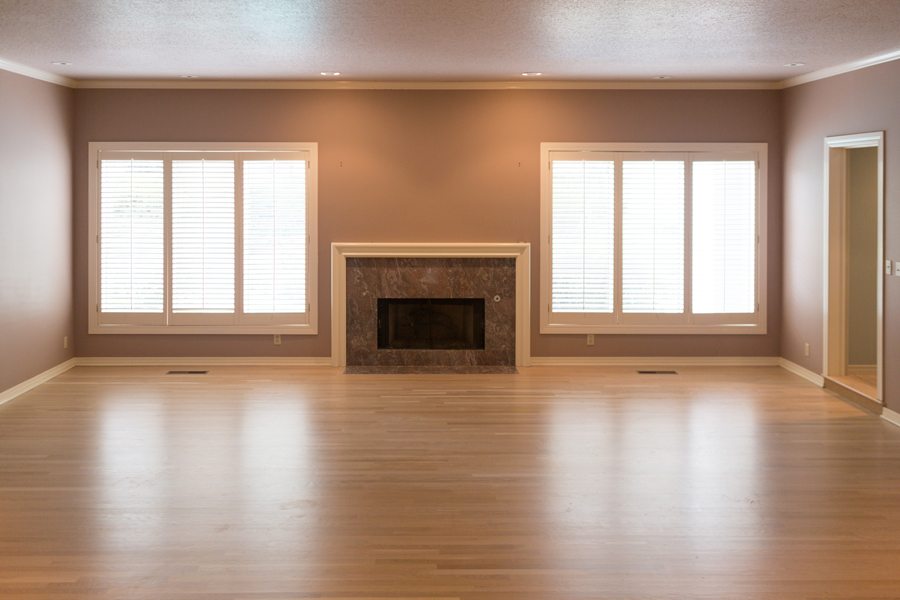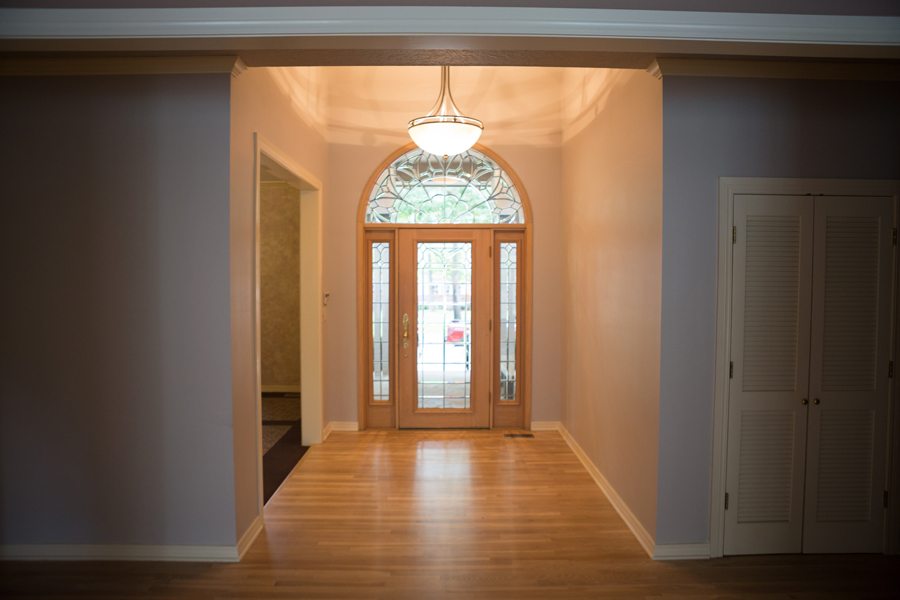 Oh yes and in case I forgot to mention, there will be lots of laughs and definitely a celebratory bottle of champagne when this is all said and done because it's pretty dang fun doing a project for someone you've been friends with for 18 years and shared a room the size of a closet with in college. Here's a little walk down memory lane and that little cottage on the bottom right? That was the house Bethany and I shared with our two other friends in college. Oh what a difference eighteen years can make huh Bethany?  So looking forward to turning this house into the home of your dreams with you. Thank you for choosing CC and Mike!