Today I'm sharing how I did a Coastal Master Bedroom Design with Walmart Home. I am loving all of Walmart's Better Homes and Garden decor for the home and they also have a wonderful selection of new coastal art and decor! Recently when I was in Walmart doing some Back to School shopping with my kiddos, I saw this large seagrass basket and picked on up. I love it so much and have already decided I'm going to grab a few more. At only $41 these baskets are an incredible deal. They look exactly like baskets from stores like Pottery Barn and William Sonoma but are a much better price point.
I'm going to go snag a few more of these Seagrass baskets for myself! I love them for having around the house to hold throws and blankets.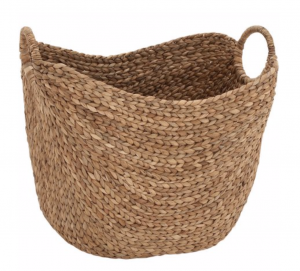 The Hyacinth Wicker basket also comes in a tall size as well. Both baskets are beautiful and are a great addition to any room!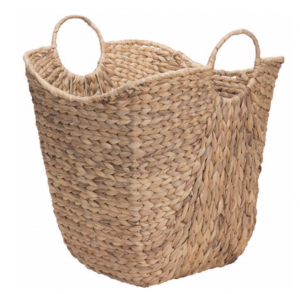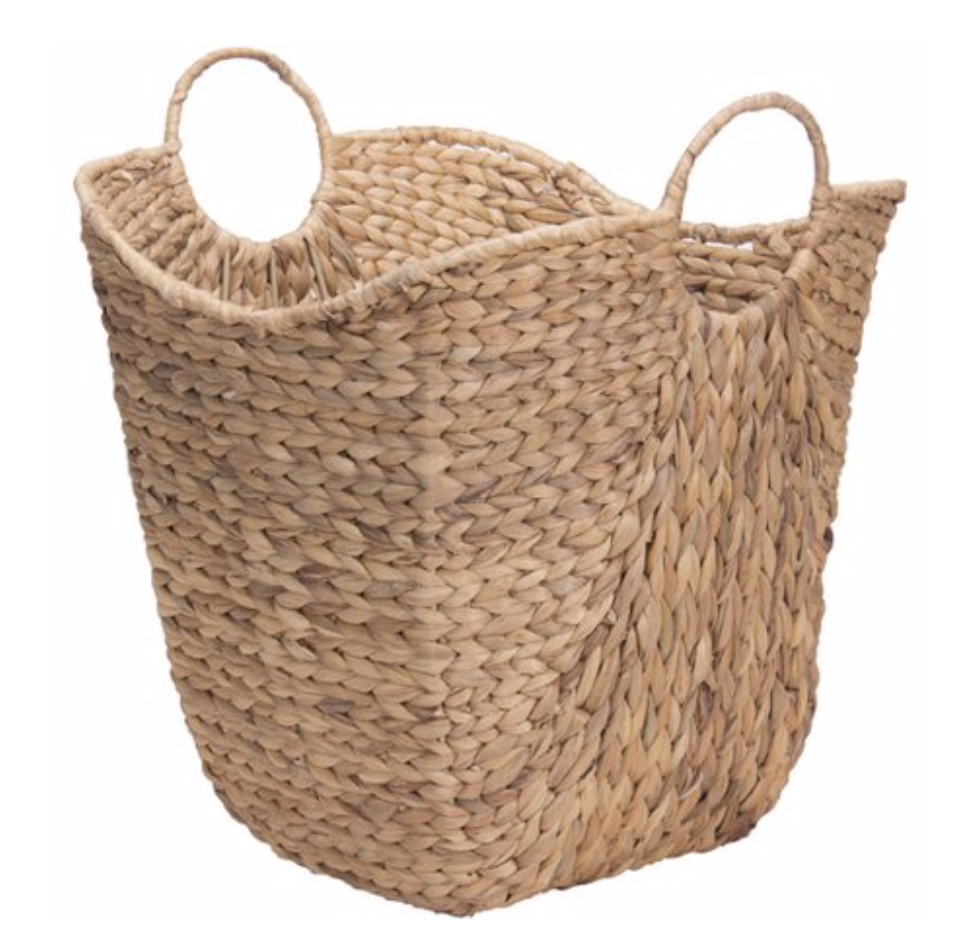 Here is another Jute basket that I have to mention because it is literally the perfect basket for putting fiddle leaf fig trees in. I ordered one of these and plan to put my fiddle leaf fig tree in the teen room in this basket.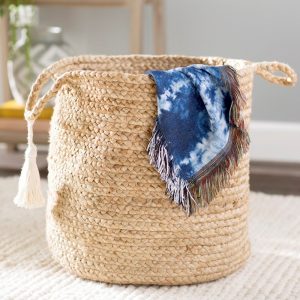 SCROLL AND TAP TO SHOP WALMART HOME'S SEAGRASS AND JUTE BASKETS:

There are so many incredible products from Walmart that can help you refresh your master bedroom, living room, bathrooms, and even outdoor areas! I'm going to show you how I put all of these products together to create a beautiful Coastal master bedroom design. Make sure you check out all the great coastal wall art that Walmart Home has as well!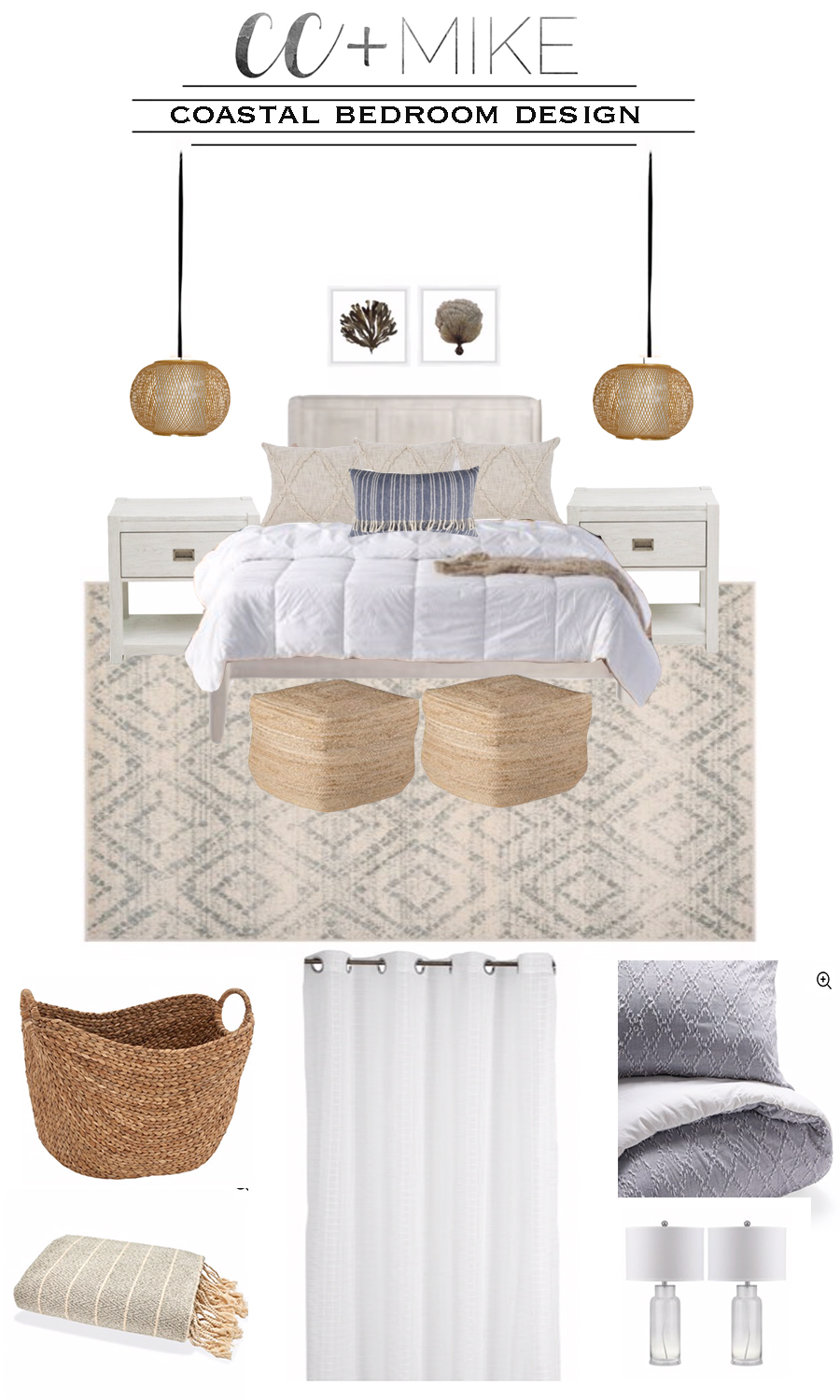 Lecia Geometric Area Rug | Modern Farmhouse Night stand | Shaker Style Bed | Khaki Diamonds Pillow | Coral At Sea Wall art | Accent Pouf | Japanese Ceiling Lantern | Jacquard Comforter Set | Denim Fringe Pillow | Gray Striped Throw | Knit Braided Throw Pillows | Montauk Sheer Curtain Panels | Bottle Glass Lamps | Woven Sea Grass Basket
YOU CAN ALSO SCROLL AND TAP ON THE PICTURE TO SHOP THIS Walmart Home COASTAL BEDROOM LOOK:

Olive is a big fan of our new Walmart Home Seagrass Basket too as you can tell from this picture below! She thinks we put the fur blanket in the basket just to make it cozy for her apparently.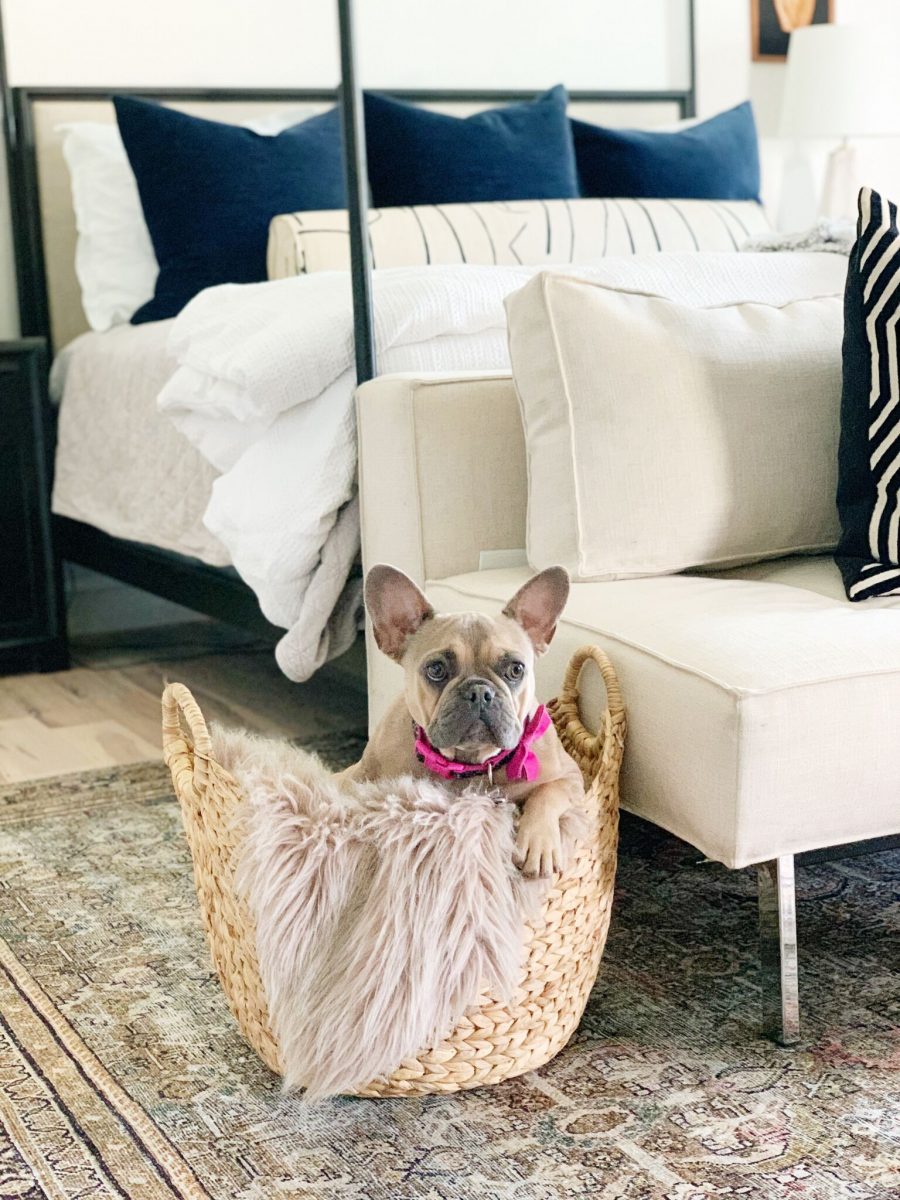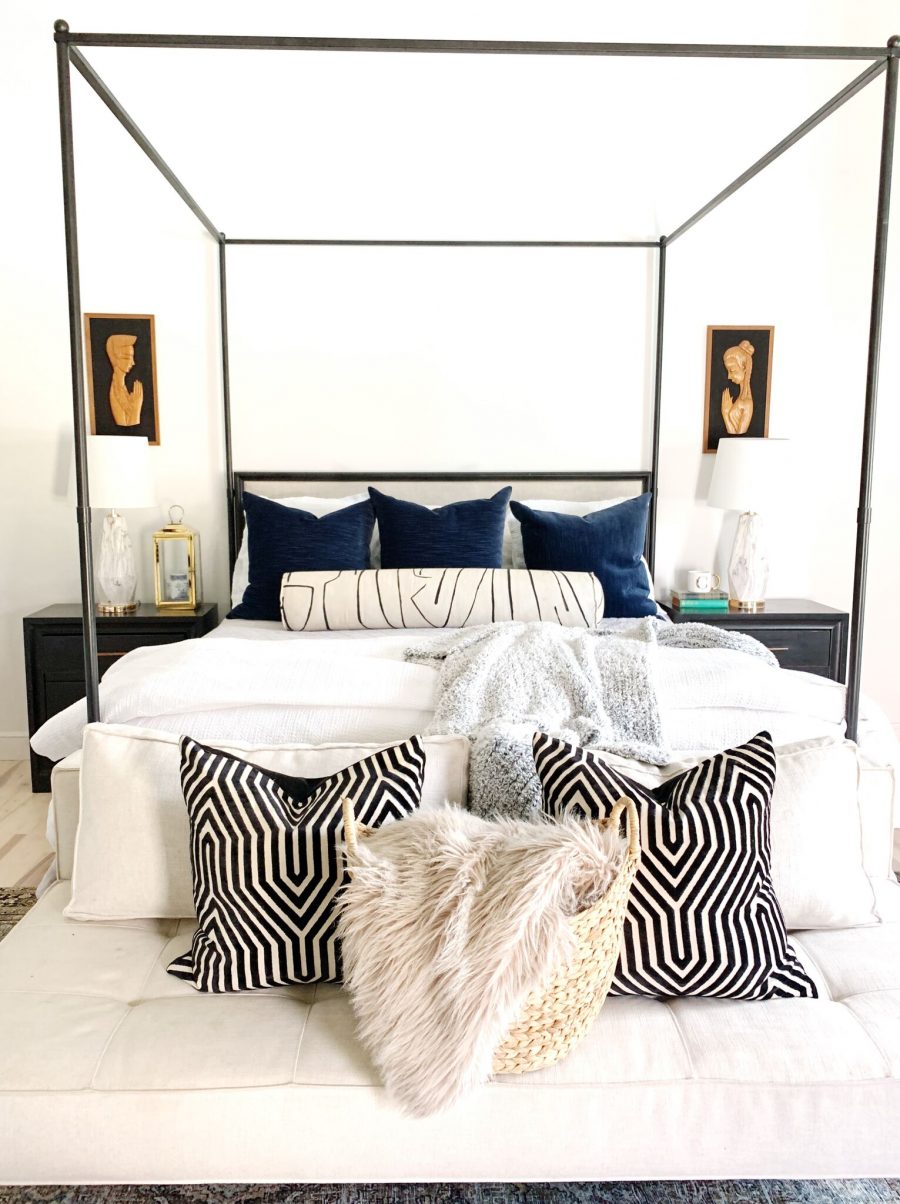 Thank you for stopping by and checking out this Coastal Master Bedroom Design with Walmart Home and Happy Shopping! You can shop all our favorites from the Walmart Home Coastal Art and Decor line here: