You guys asked for it so today I'm sharing all our tips for a Five Day Romantic Getaway to Napa Valley and Lake Tahoe.
First of all, let me just say that if you've ever dreamed of just showing up at the airport with a bag packed and booking a flight, DO IT.  It was truly one of the best experiences we've ever had and was one of our favorite trips we've taken together as a couple.  I don't know that we will ever do it again but you could say it was a bucket list item and we can now check it off the list.  We literally packed a bag at midnight the night before, drove our kids to camp, dropped them off, and hauled our you-know-whats to the airport. The night before our trip we asked all our followers on Instagram to get involved and leave us recommendations of where to go. I mean, if we were going to —for the first time ever I might add — drop all three of our children off at camp and have a kid-free week to ourselves…we were darn well going on a trip somewhere. One of our sweet followers recommended we fly to San Francisco, drive to Napa for a few days, then make the 3 hour drive up to Lake Tahoe for a few days after that.  When we saw a late flight available to San Francisco, we knew that was the winner and we booked it!
We totally understand these types of last-minute shenanigans are not for all — we tend to be a bit organizationally challenged and prefer last minute anyway, so it's a good fit for us — but if you even have an inkling of a desire to do what we did, go for it!  You won't refret it and you definitely won't forget it.  Oh, and I should mention that our flight ended up getting canceled and we had to go home and then catch a 6 am flight out the next morning, but it's all good.  We still got to Napa eventually!
So without further ado….we give you Days 1-3 of our Five Day Romantic Getaway to Napa Valley and Lake Tahoe.  Stay tuned because tomorrow we will post our Days 3-5 in Part Two of the blog post and that will be all about Lake Tahoe!
Below you will see us dropping our kids off at camp.  If you look closely, you will notice I'm smiling.   That's because I wasn't even remotely sad this year and I'm 100 percent ok with that.   I also let my kids completely pack themselves and didn't even look in their bags to see what they packed.  I'm pretty sure Cohen wore the same thing three days in a row and maybe didn't shower for that many days as well, but you know what — who cares when you're in Napa with a glass of wine in hand!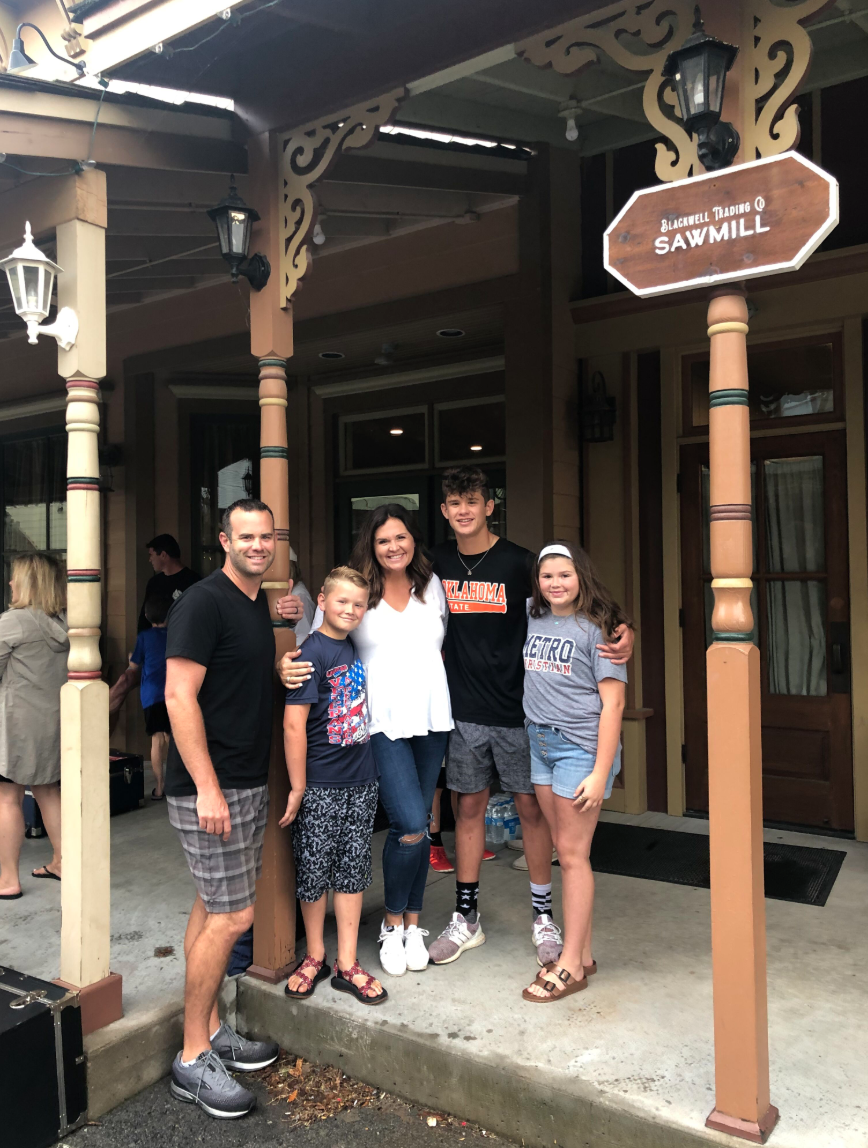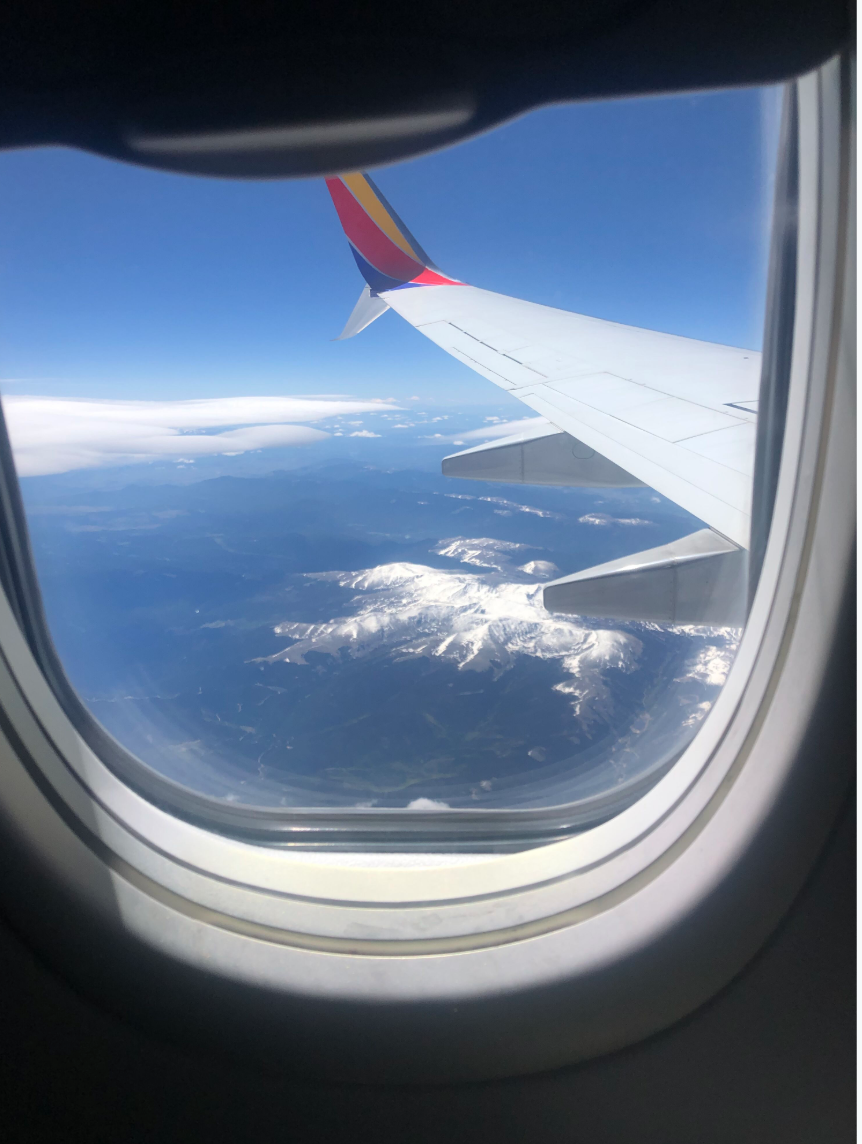 The incomparable Hotel Yountville.  I can't recommend this Hotel enough. I also want to say that it was quite possibly the most comfortable bed I've ever slept in.  Take me back to Hotel Yountville…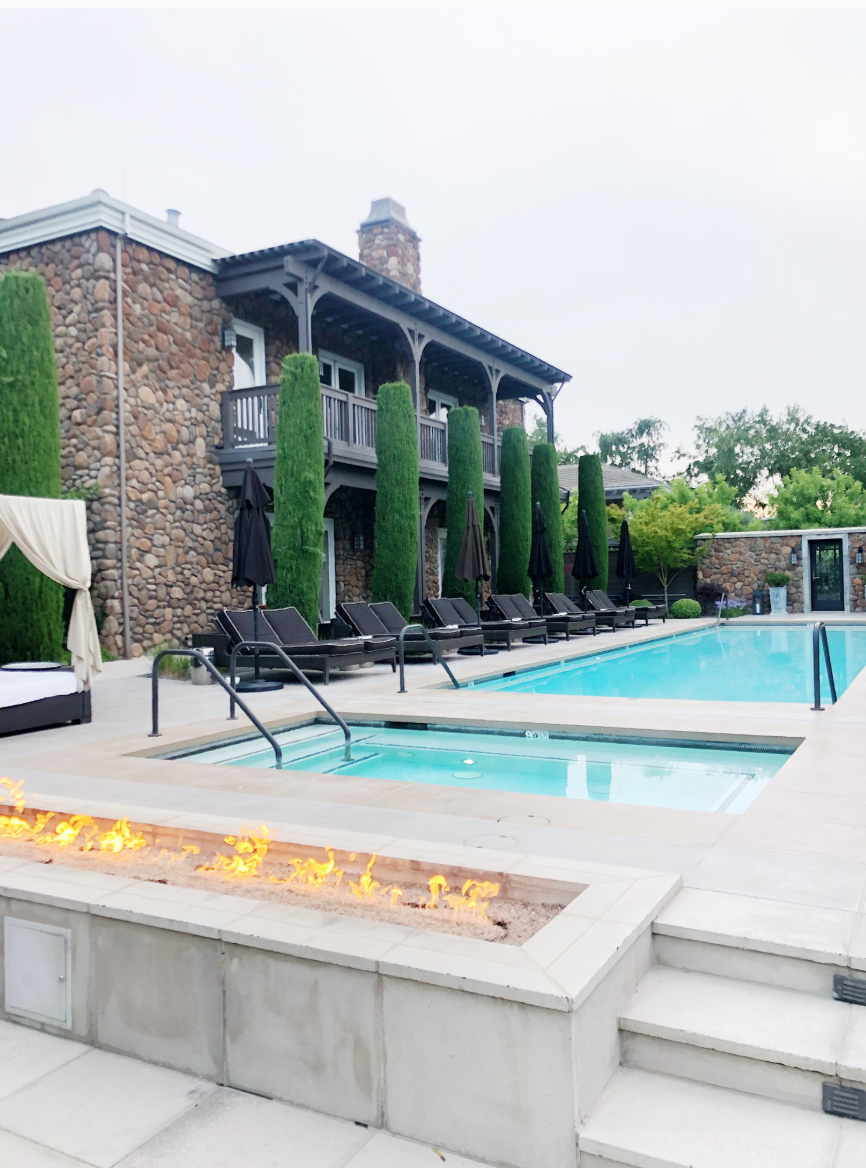 We landed in San Francisco and drove over so we got to Napa about 3:00.  Here is what we did that first half day!
DAY ONE ITINERARY: YOUNTVILLE
Checked in at Hotel Yountville
Restoration Hardware Restaurant – I literally cried when I walked in it was so beautiful.  Michael thought I was crazy and maybe I am a little bit, or a lot, but I stand by those tears.  It was so pretty I had to cry.  Get the fried artichoke appetizer.  Holy cow it's amazing and I crave it on the daily.  I paired it with a Rose' and it was heavenly.
Restoration Hardware Tasting Room – walk on over after your fried artichokes and do a tasting at RH's botique wine tasting room.  Trust me you're gonna want to stay for awhile.  It is a truly magical place.
After the tasting room, you can walk around the gorgeous little town of Yountville or grab some of the bikes that Hotel Yountville has and go for a ride.
Auberge De Solei for a drink and if you are hungry after the Tasting Room, for dinner.  It has one of the most beautiful views of the Valley.
Bistro Jeanty was highly recommended to us as well for dinner. We didn't end up making it there but so many people recommended it and specifically said to try their tomato soup in puff pastry.  I'm honestly kind of ticked off that we didn't go there.  If I had a do over, I would go to Auberge De Solei for a drink and the view then head to Bistro Jeanty for dinner instead.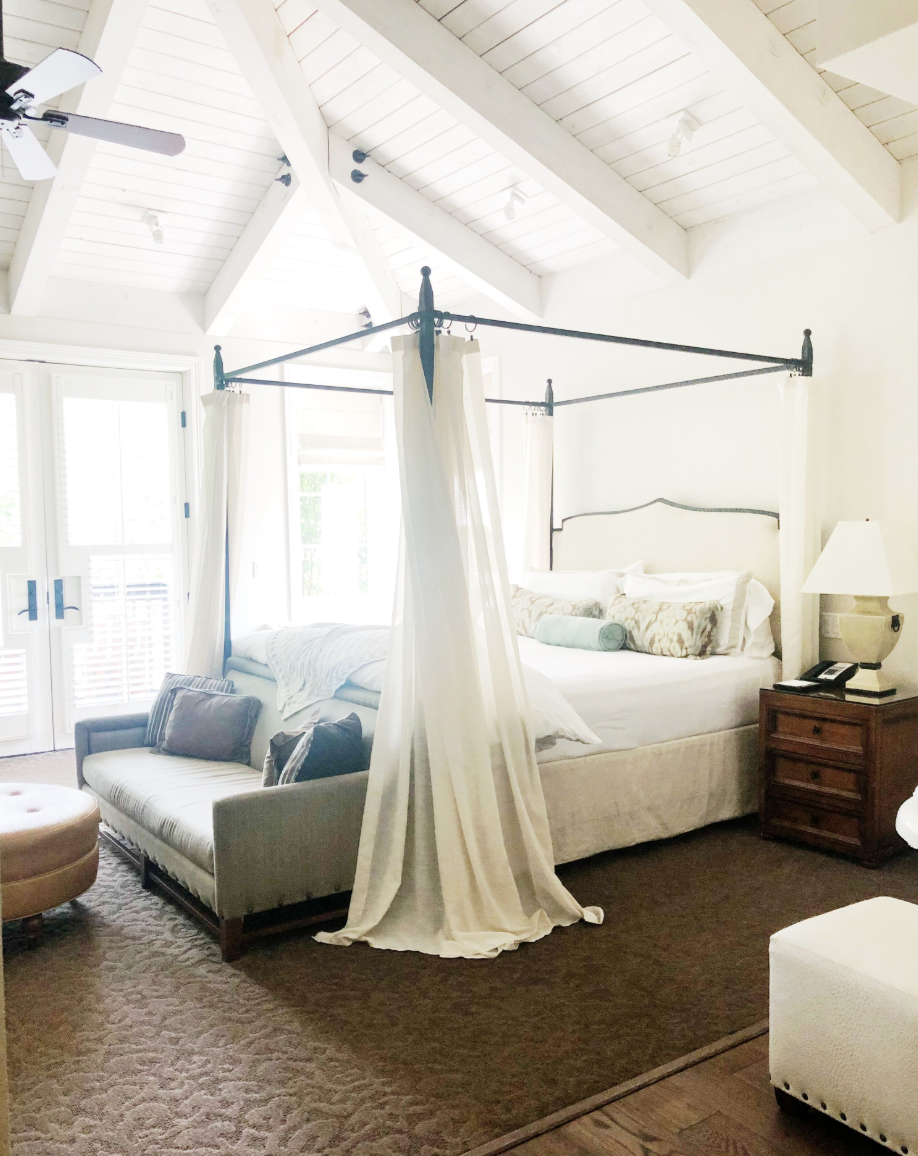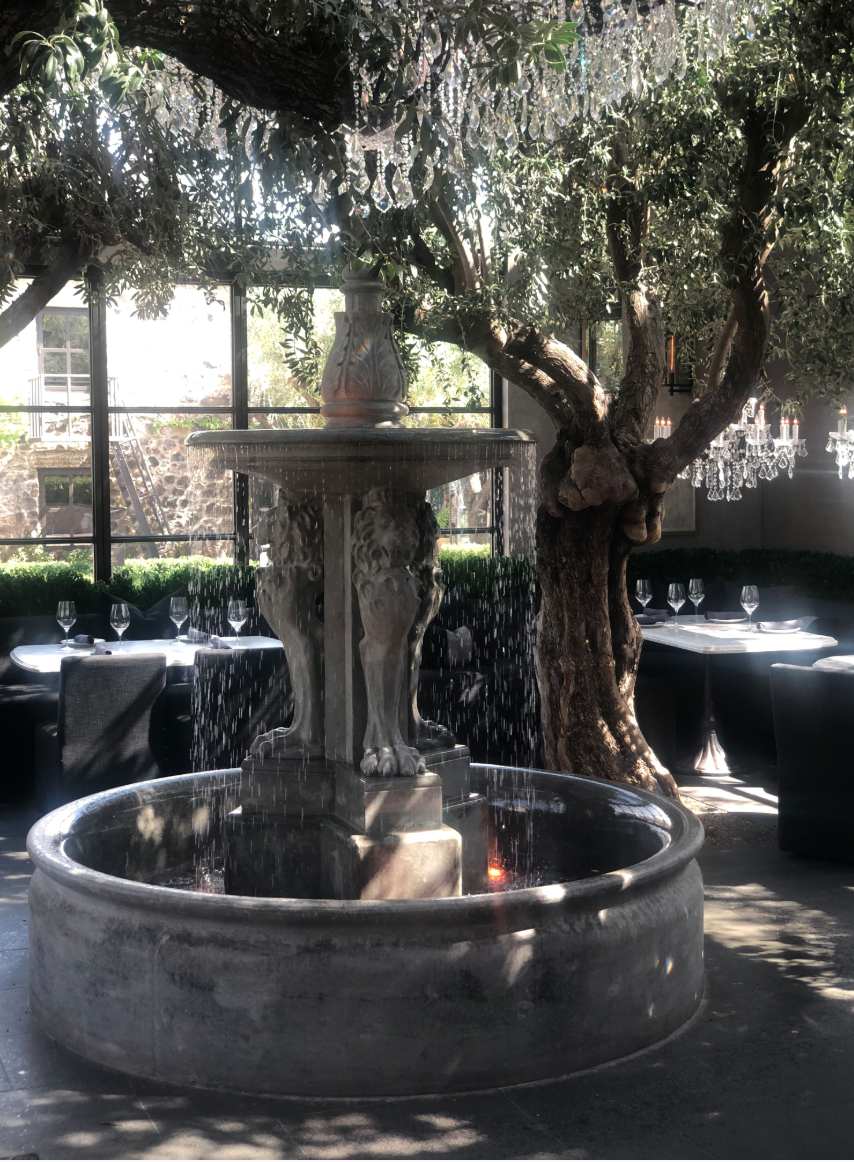 The fried artichokes at RH restaurant.  I can't even with how amazing these were.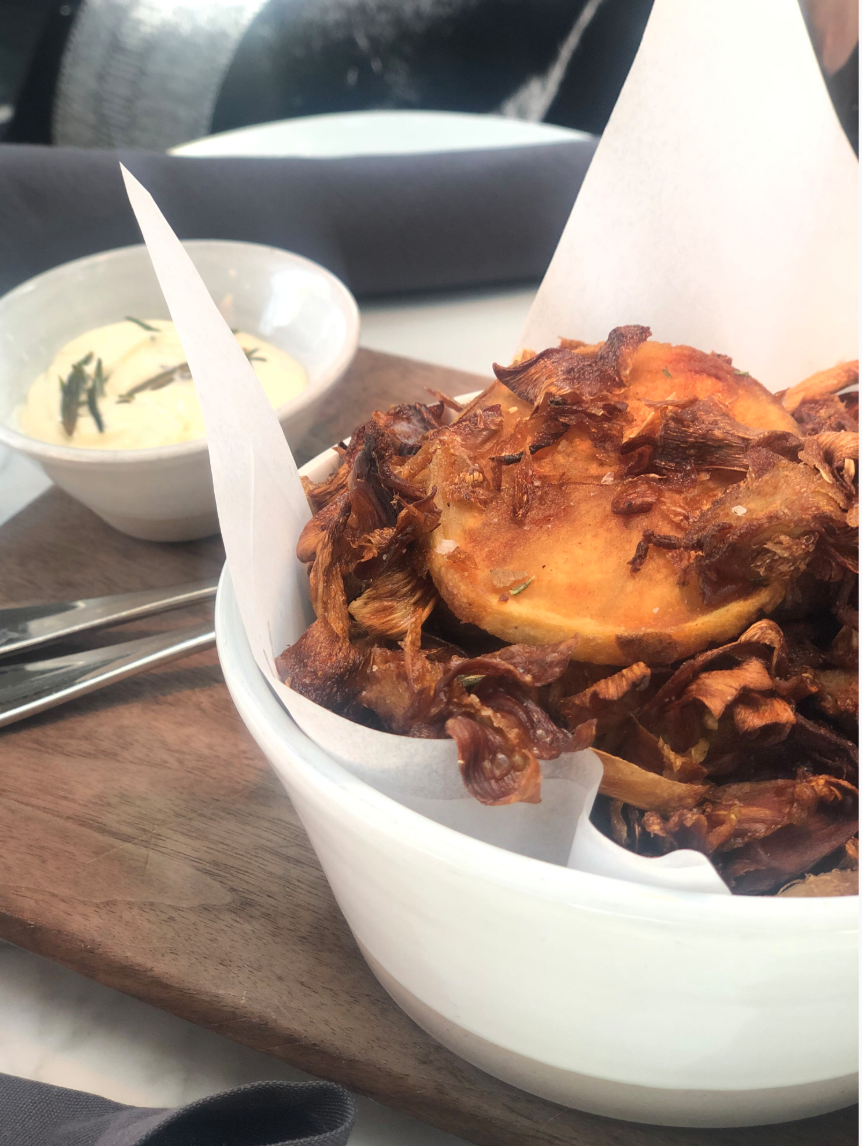 Hotel Yountville is the cutest little town and you can walk or ride bikes to explore!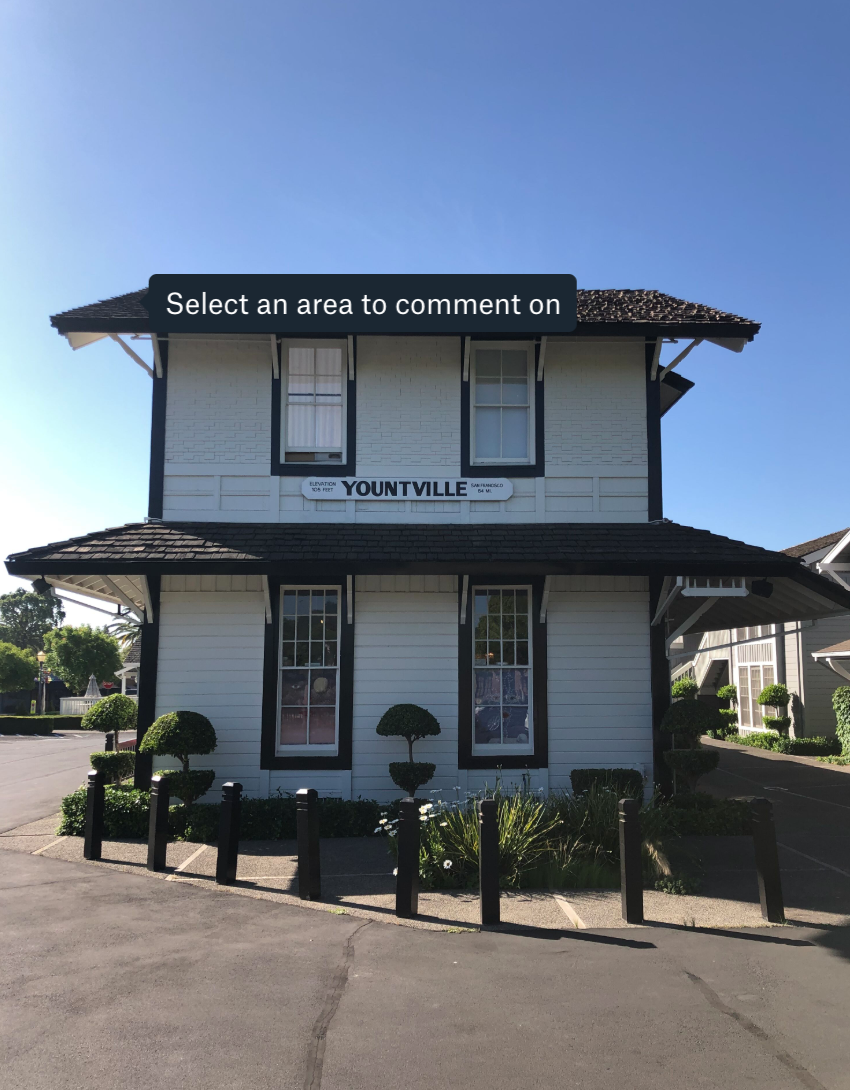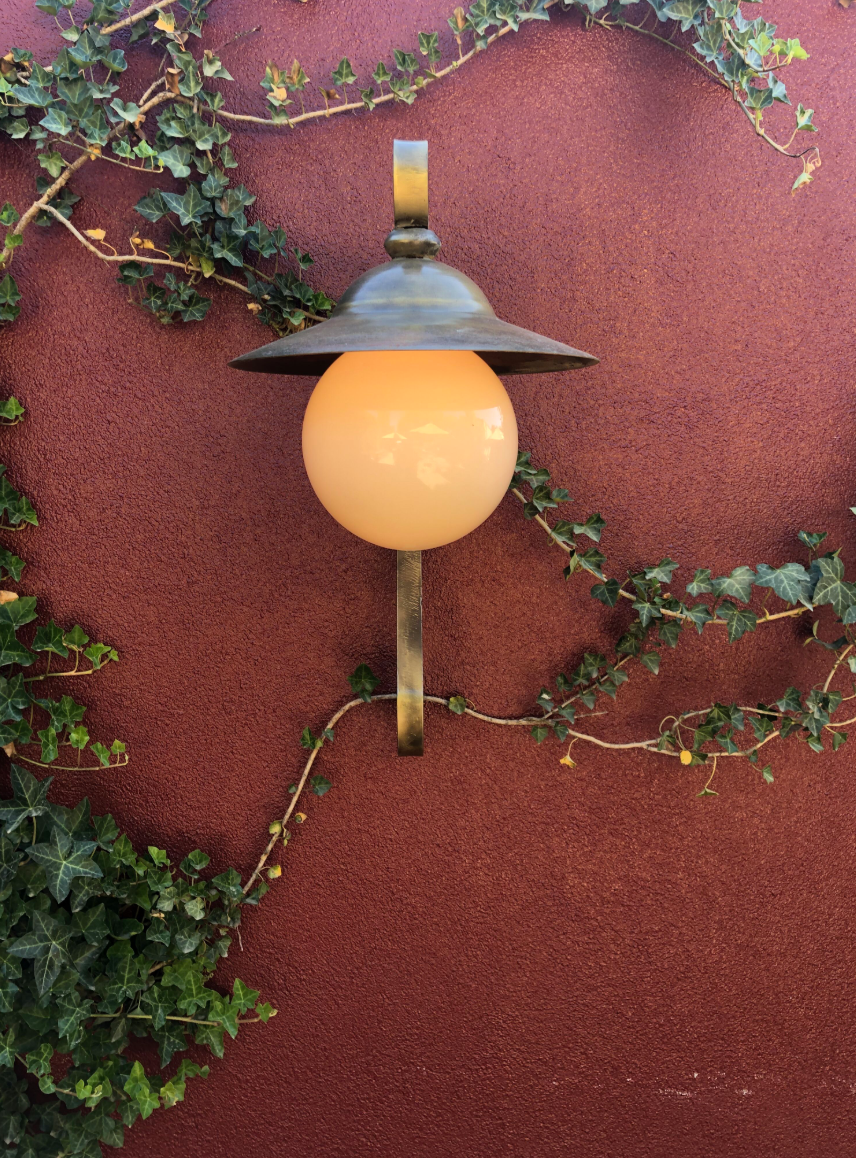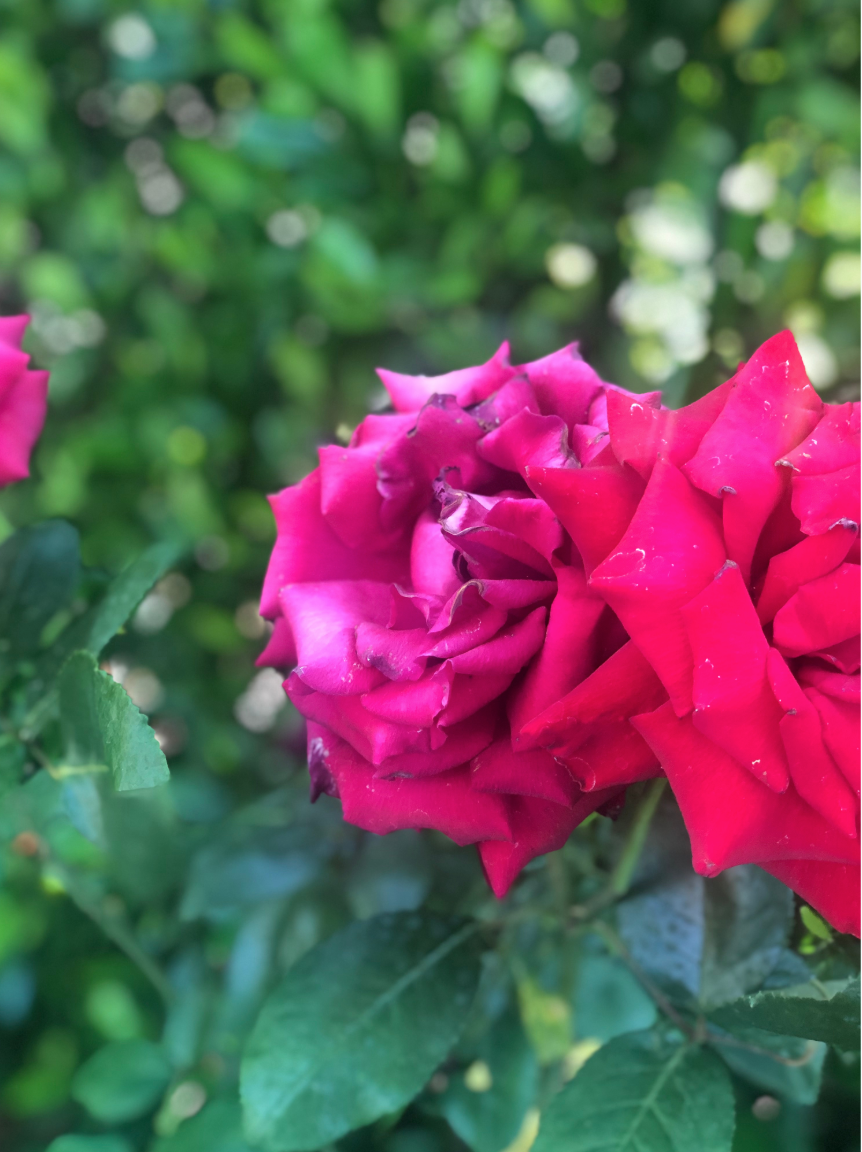 OK I have to pause to say that one negative thing about last minute trip planning is you miss out on some cool opportunities sometimes.  I wish we would have been able to do the hot air balloon ride over Napa and if we go back I'm going to book it in advance.  The name of the company that does them is A Loft if you want to book it for your trip!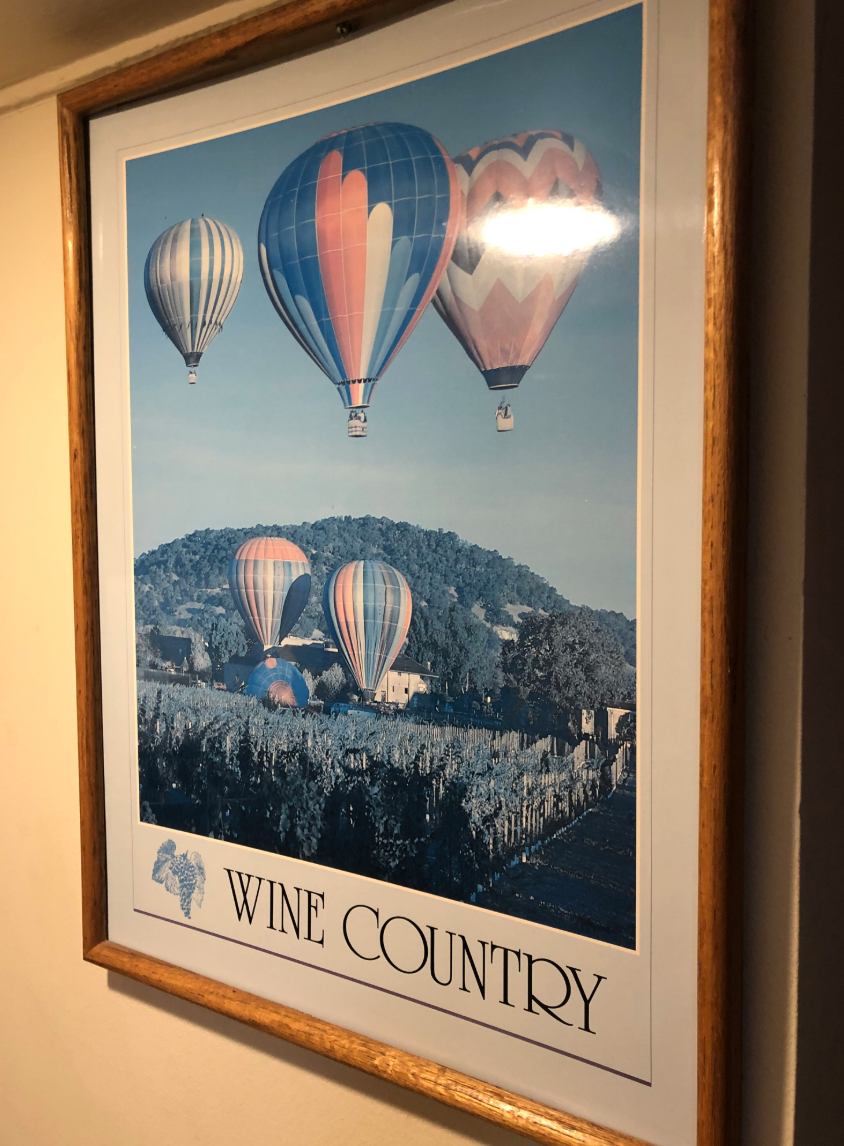 DAY TWO ITINERARY: Rutherford, St Helena, Calistoga
Mumm Napa Valley – because I prefer to start my day with some sparkling wines.  DUH.  We also really enjoyed walking through the Ansel Adams exhibit at MUMM
Merryvale Tasting – 
Lunch – Gott's Roadside (right across the street from Merryvale) and/or Rutherford's Grill.  We love both so we did both – ha!  We got the jalapeno cornbread at Rutherford Grill then shared a burger and street corn at Gott's.
Castilla Di Amorosa –  Tour and Tasting – we toured the castle and had a tasting and loved it!  You will see the photos of the castle down below.  It was a really fun and interesting tour!
Nap Time Poolside back at Hotel Yountville/or Explore Calistoga  – we chose option 1: poolside nap back at the Hotel and I have zero regrets.  But if you're feeling more adventurous, head on up a few more miles into Calistoga and do a tasting there.  We also had the Inn at Calistoga highly recommended to us as a place to stay
Dinner – We made a reservation at Bouchon's.  If you prefer Mexican there is a really yummy Mexican restuarant in downtown Yountville that was also  recommended
Here are our Day Two photos!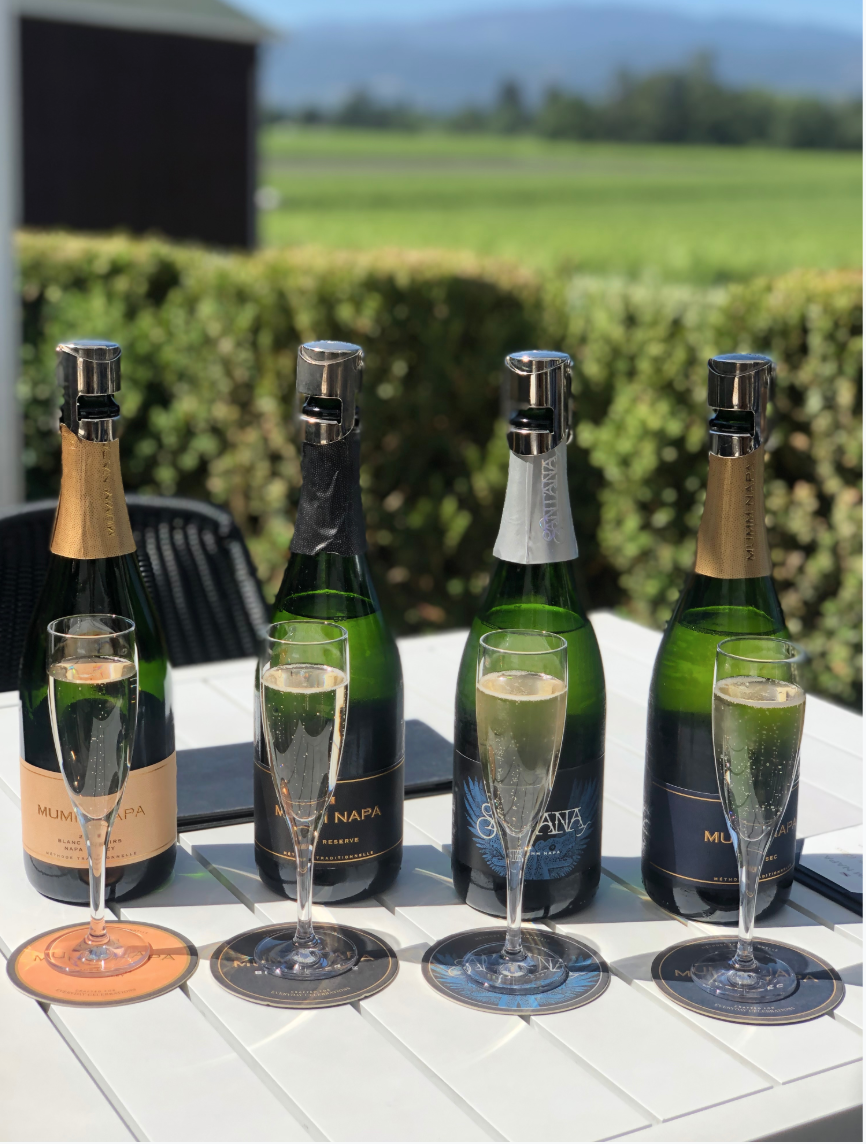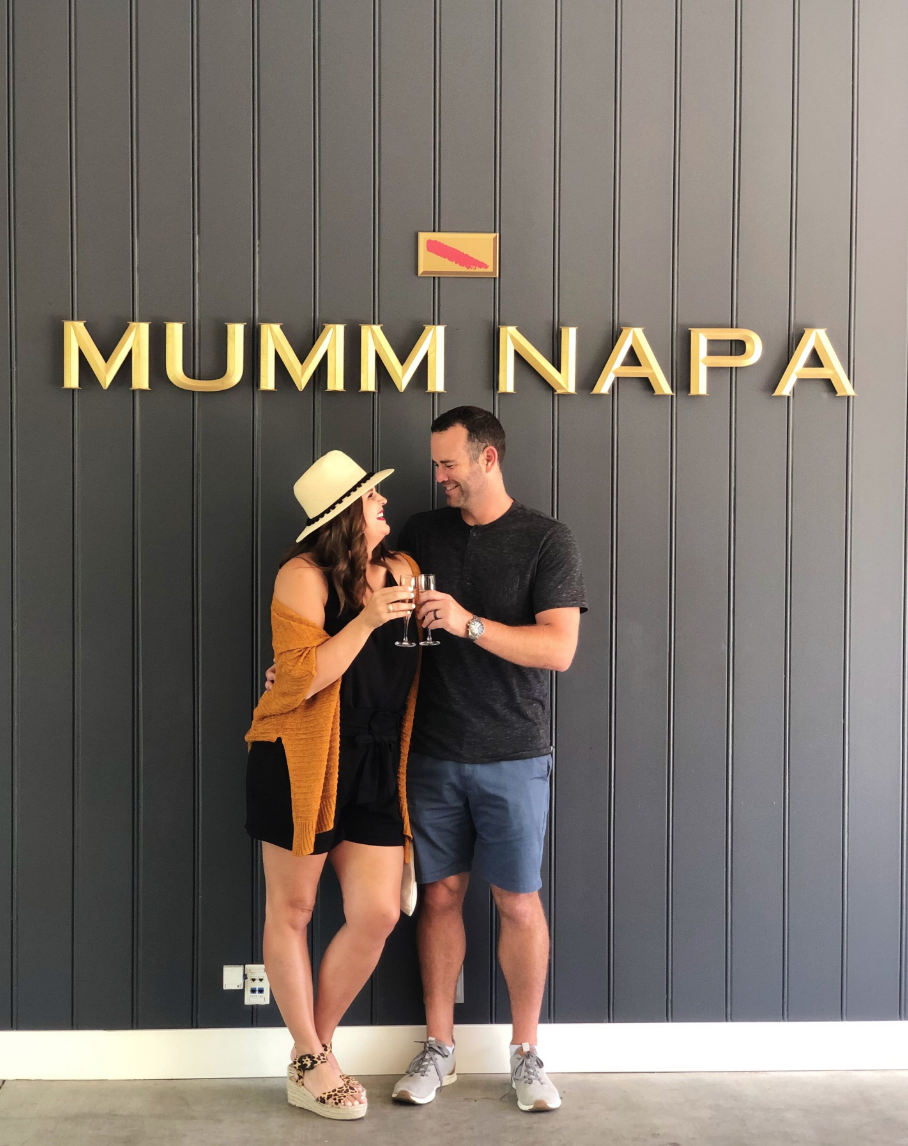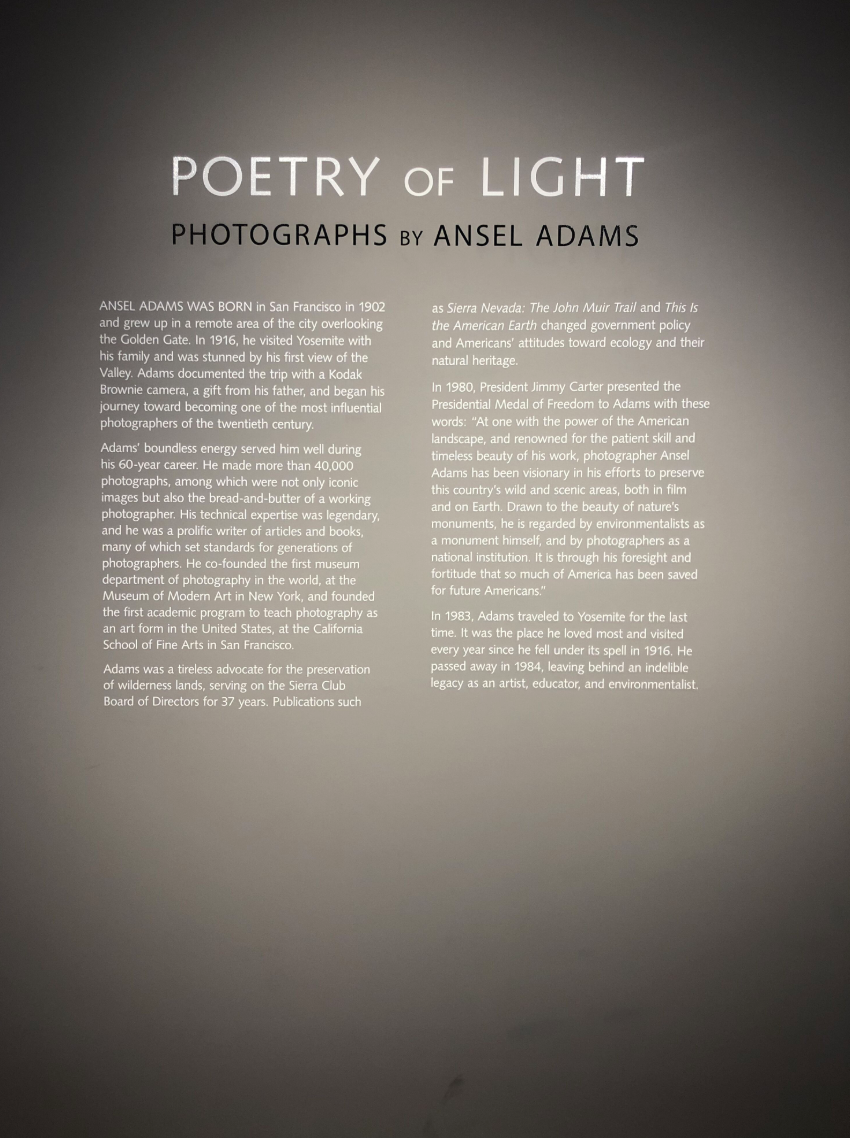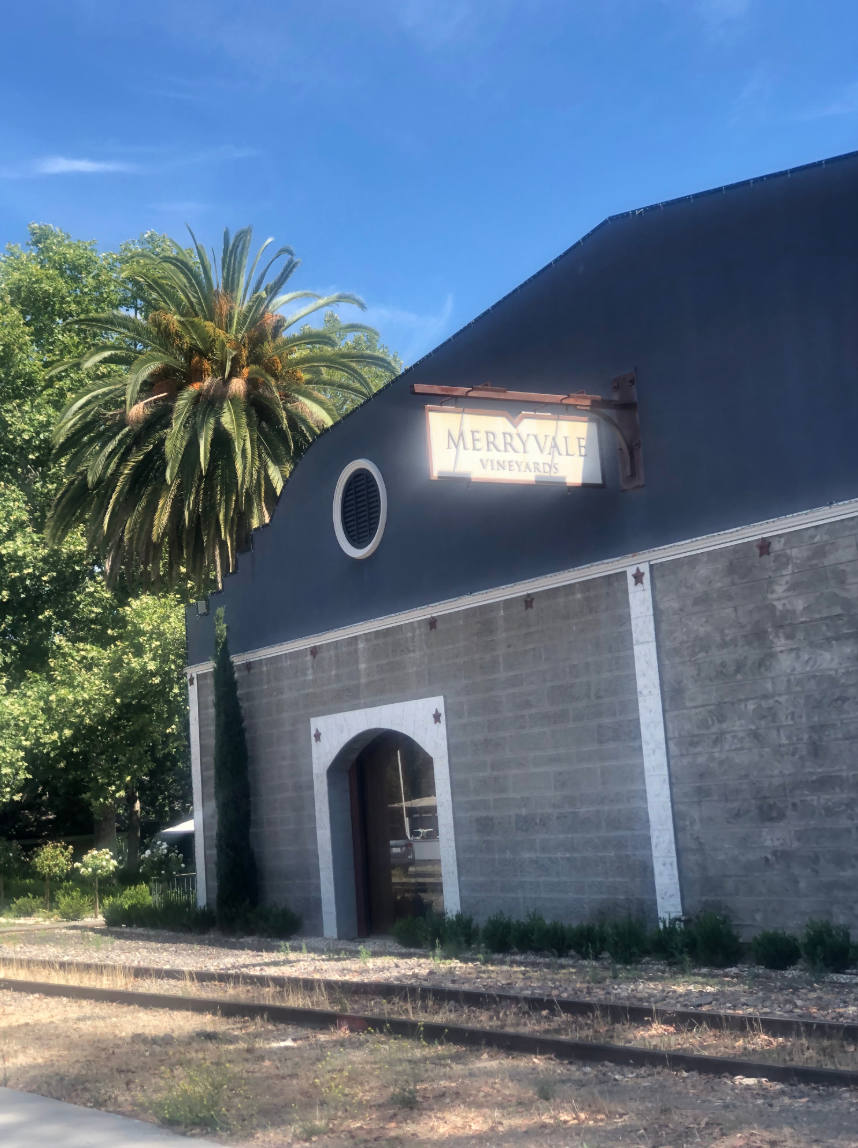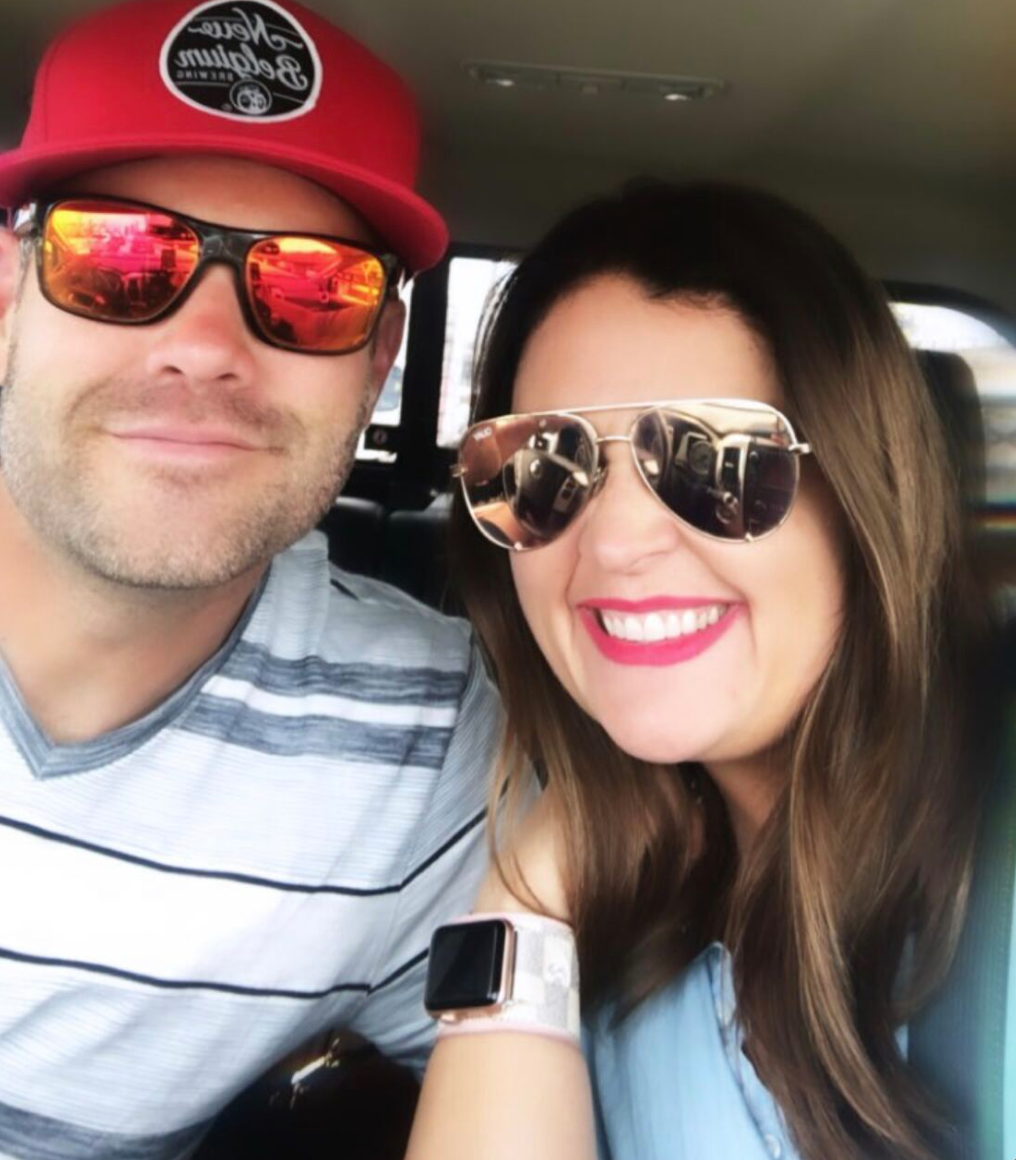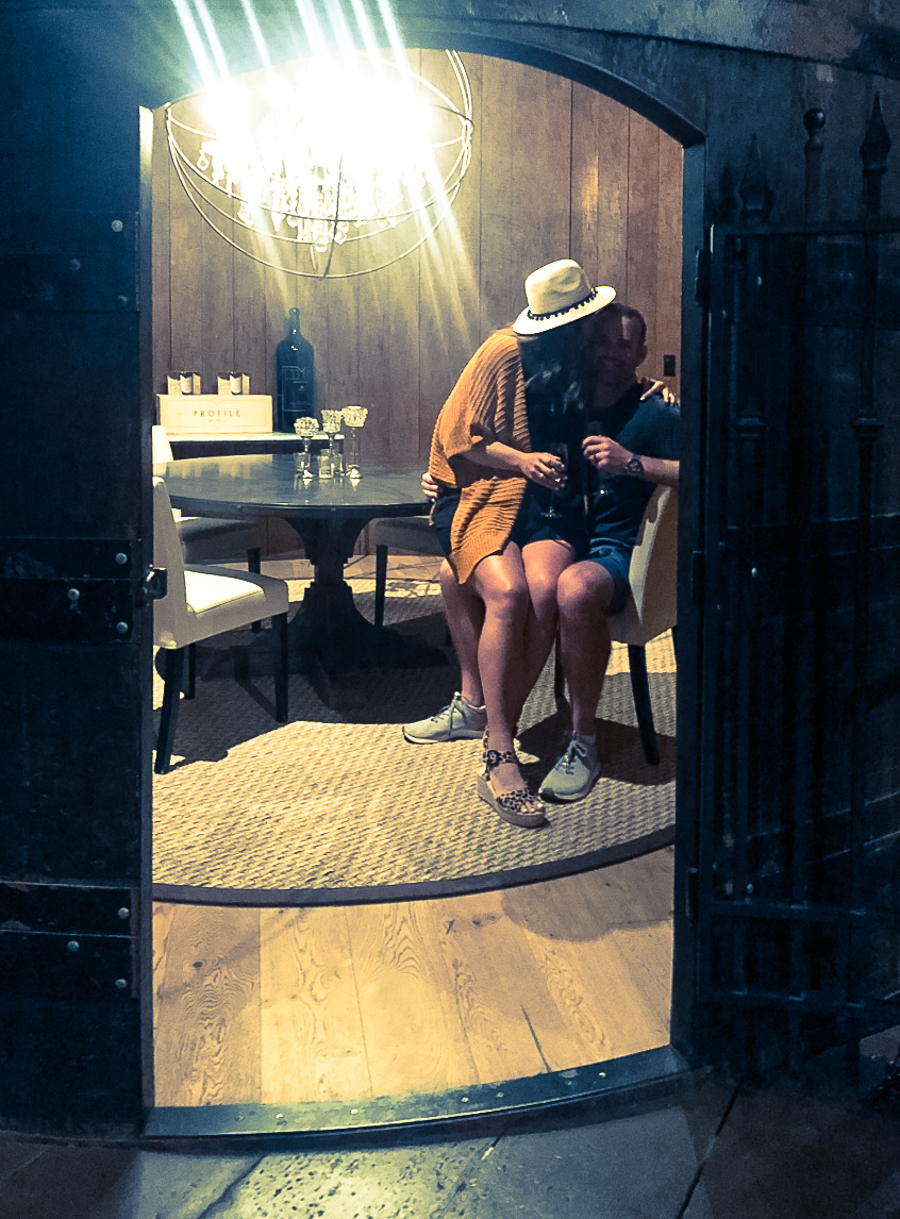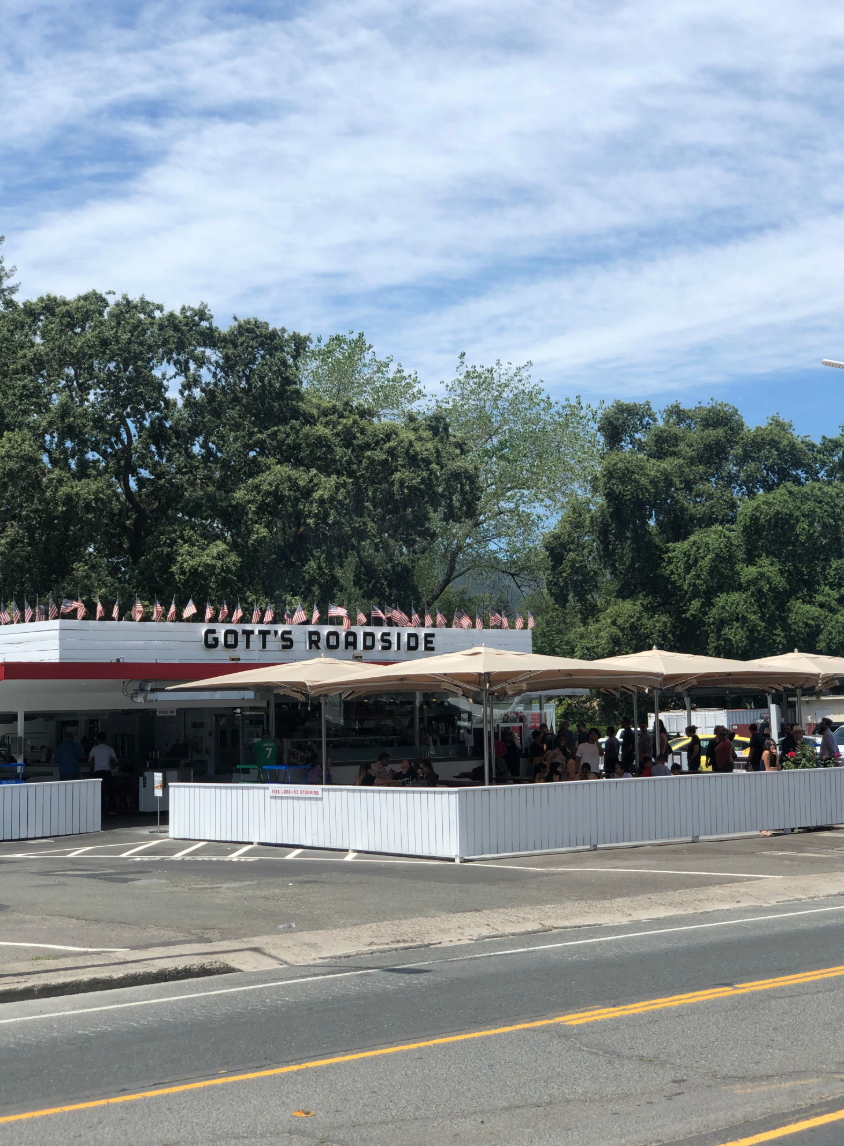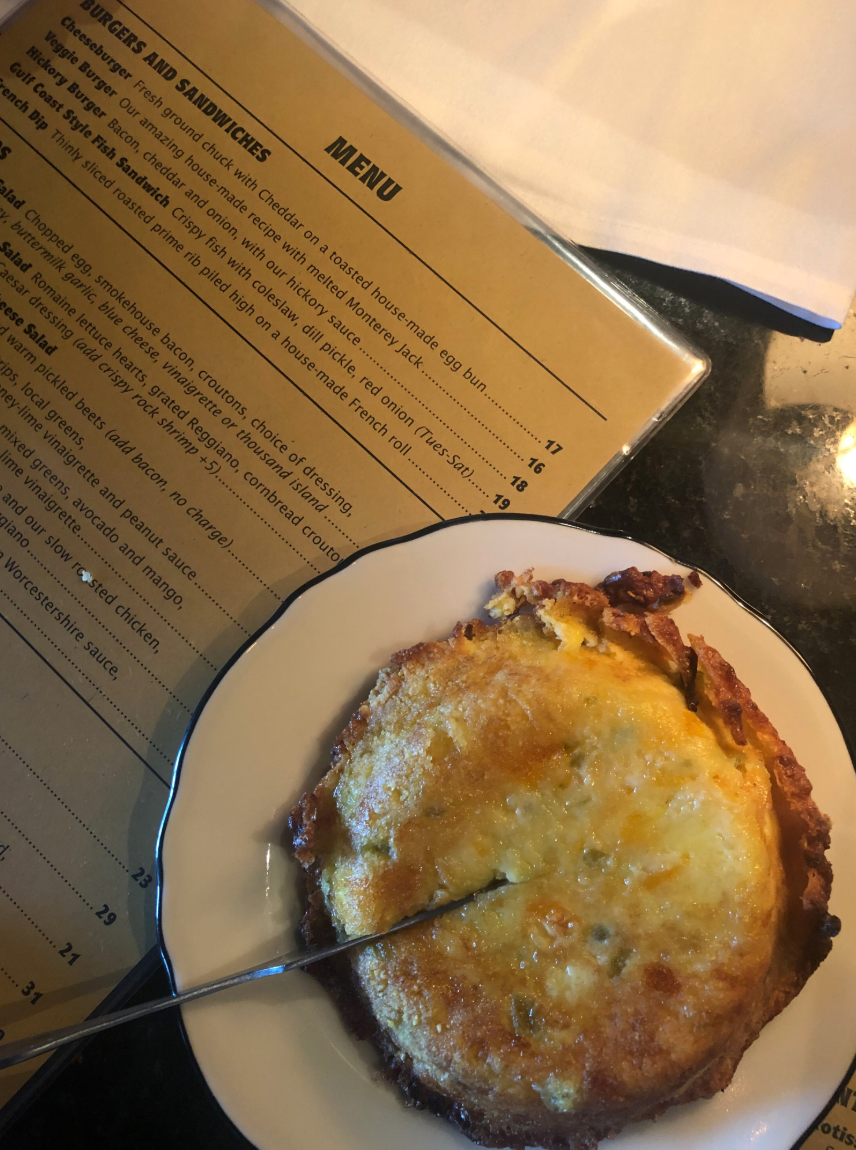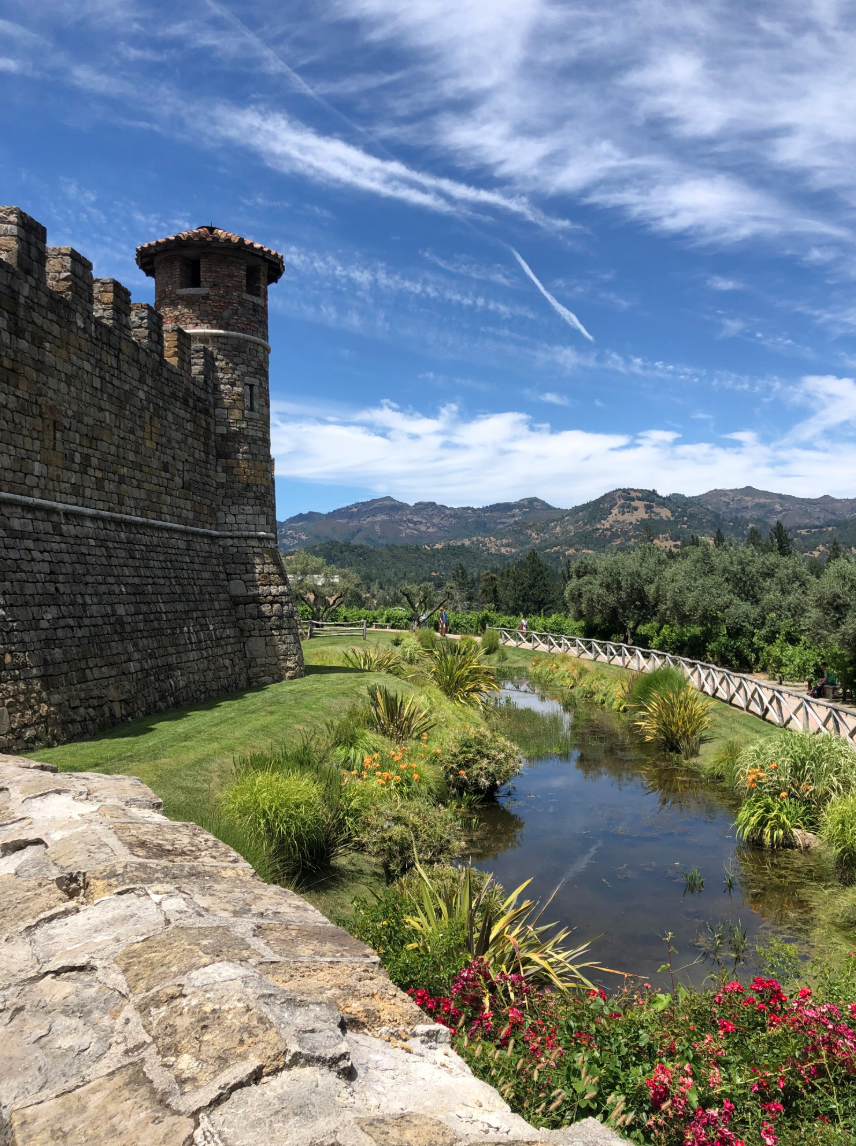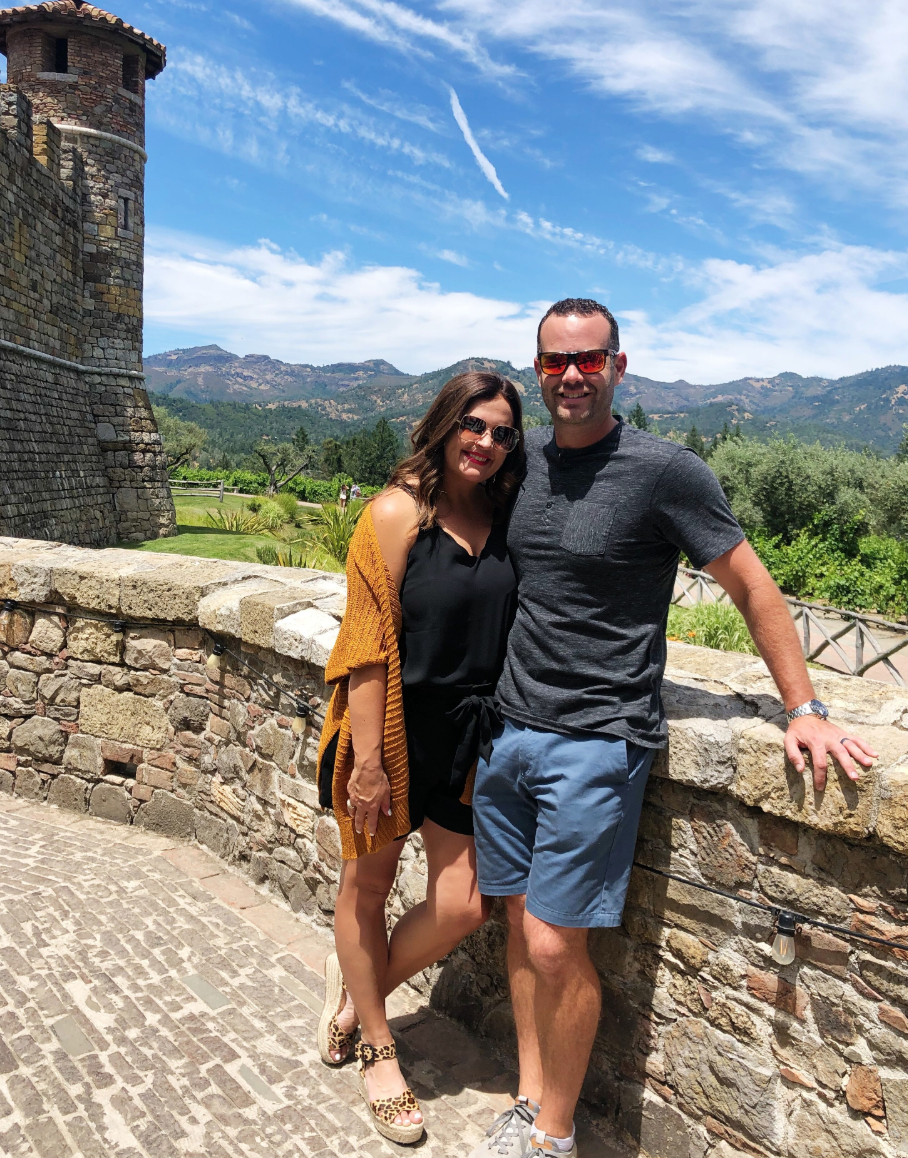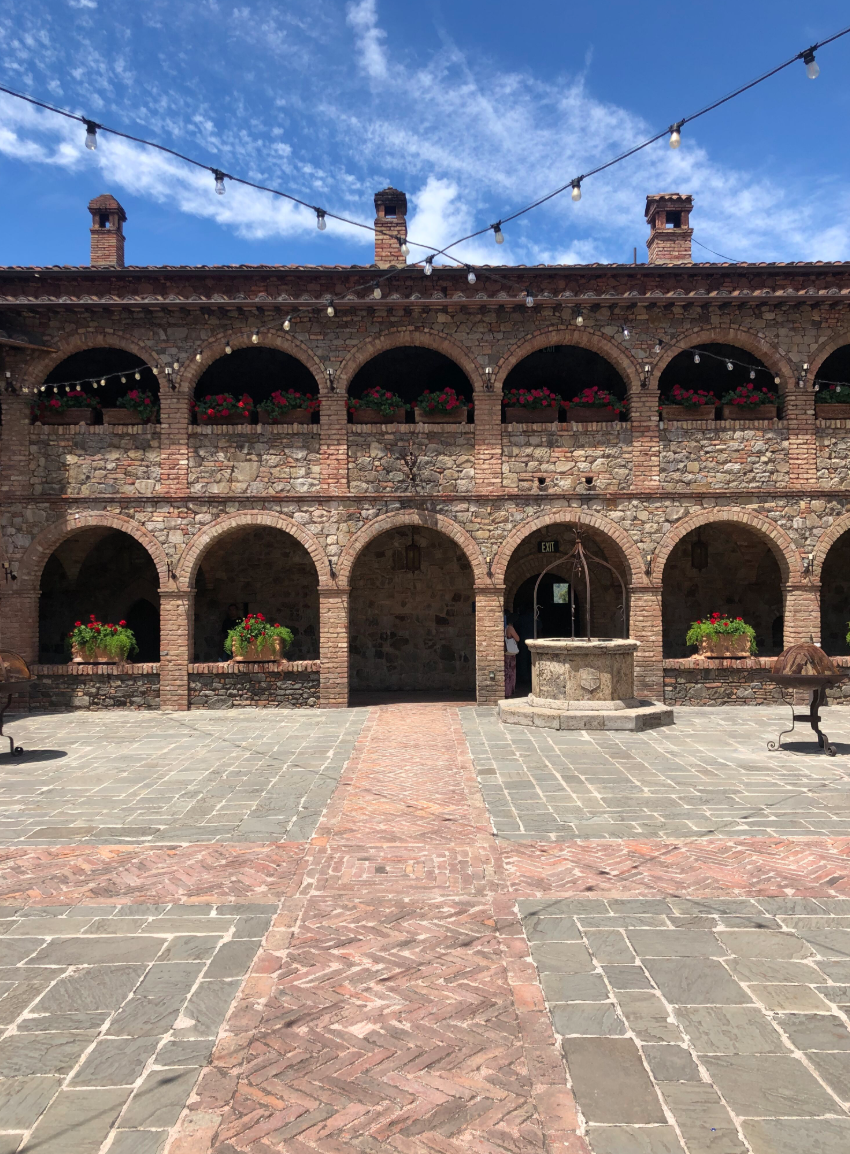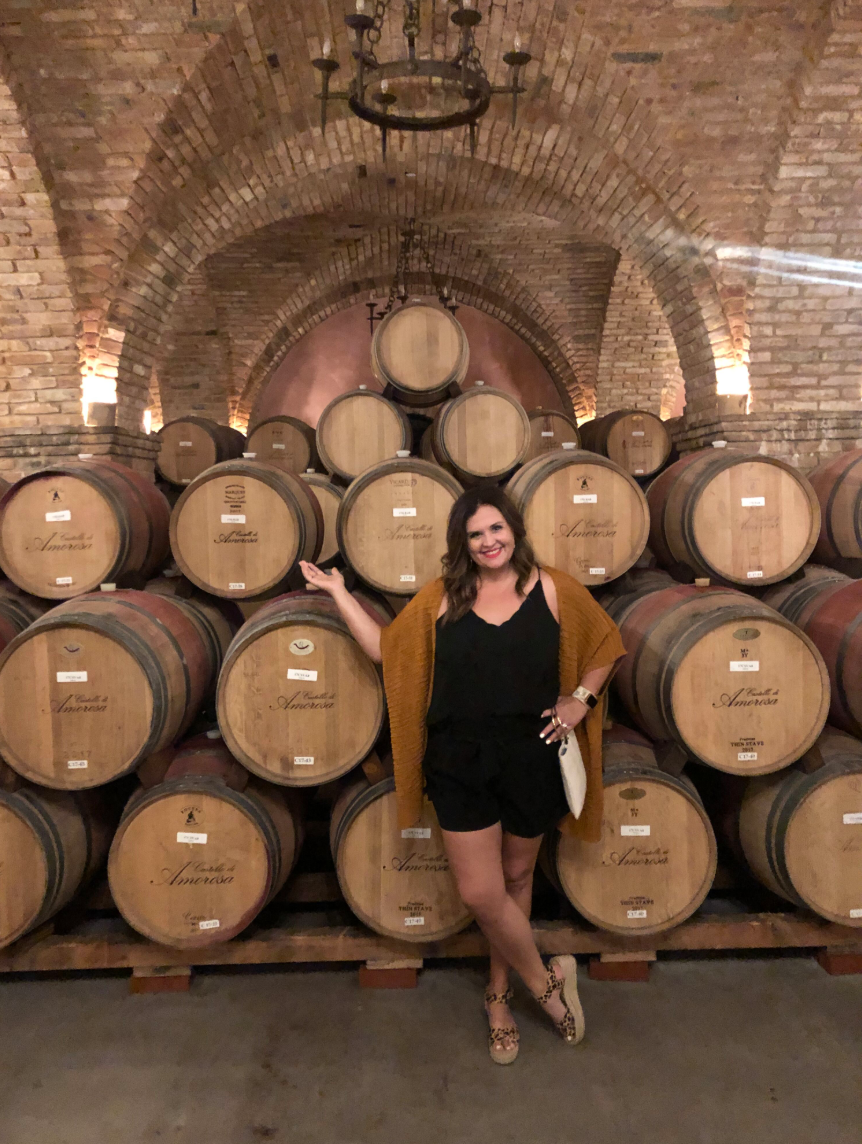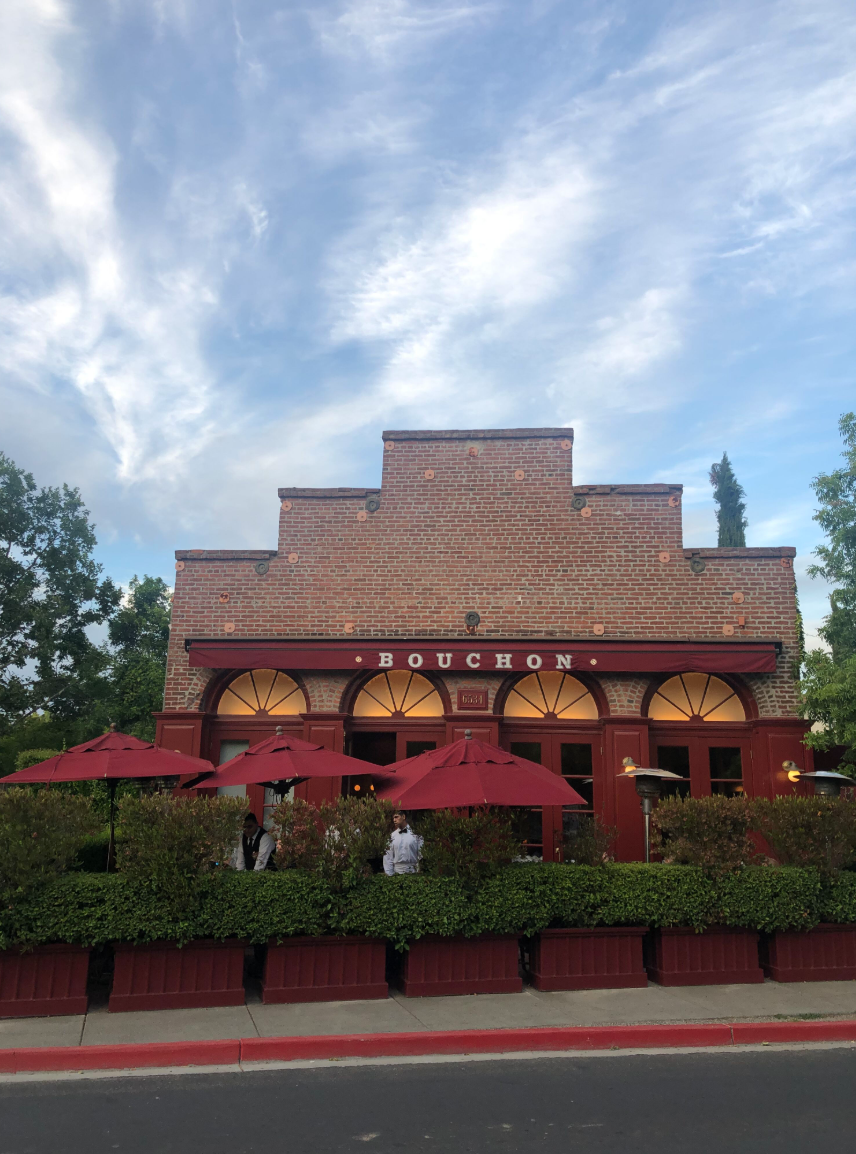 DAY THREE ITINERARY:
We only had a half day before we had to drive up to Tahoe so here is what we did!
Model Bakery for Breakfast – World Famous or their English Muffin Sandwiches
Domaine Carneros Tasting – such a beautiful winery and amazing views
Lunch at Boone Fly Cafe – known for their Bloody Mary's, cinnamon donuts, and Chicken and Waffles
Walked around Downtown Napa: Oxbow Public Market, Hotel Archer (beautiful rooftop views),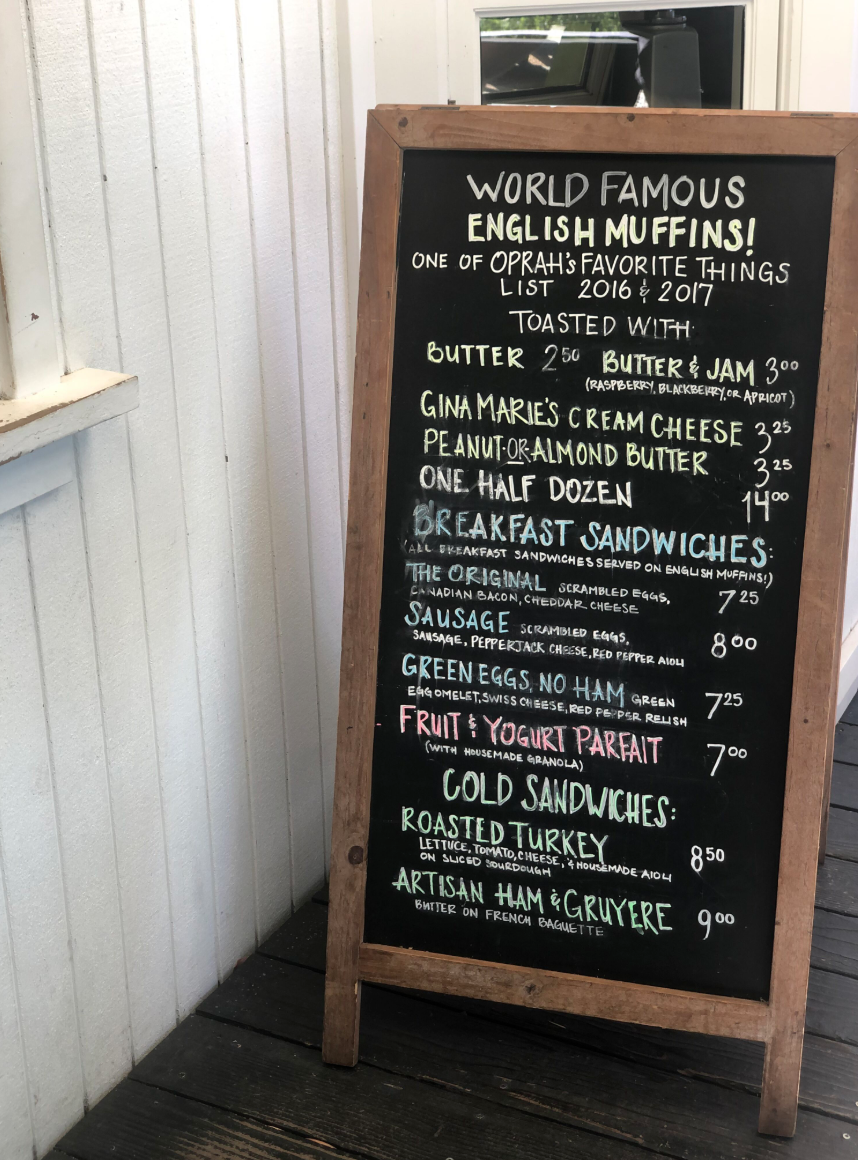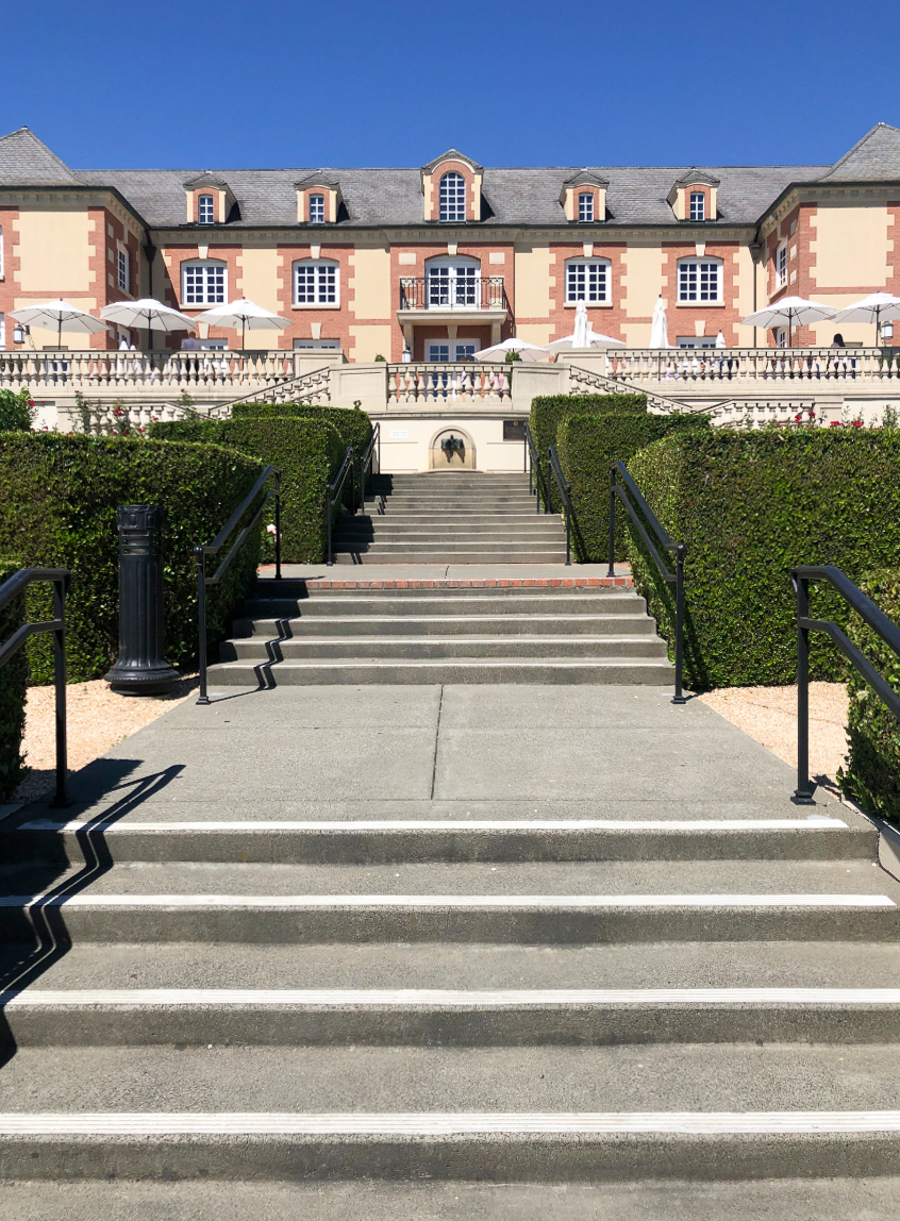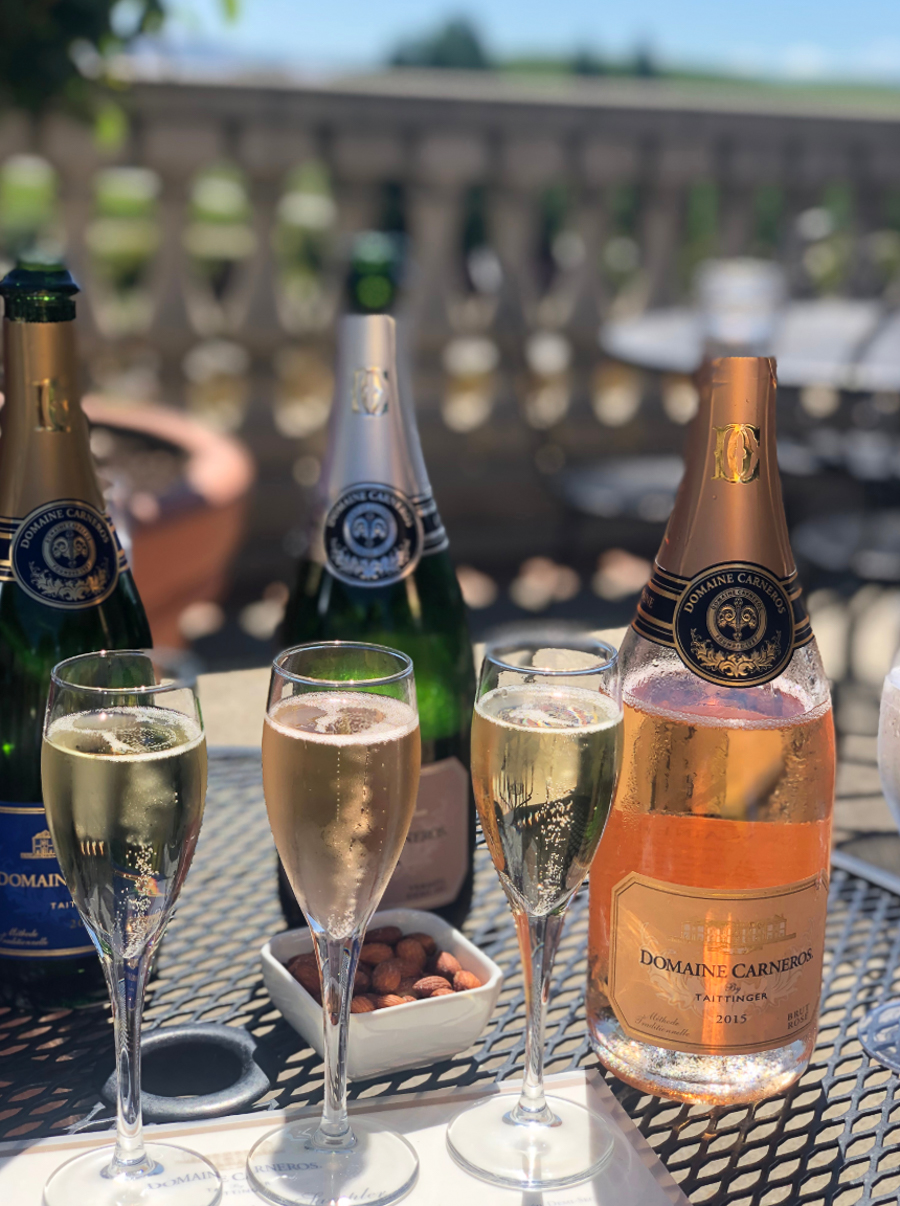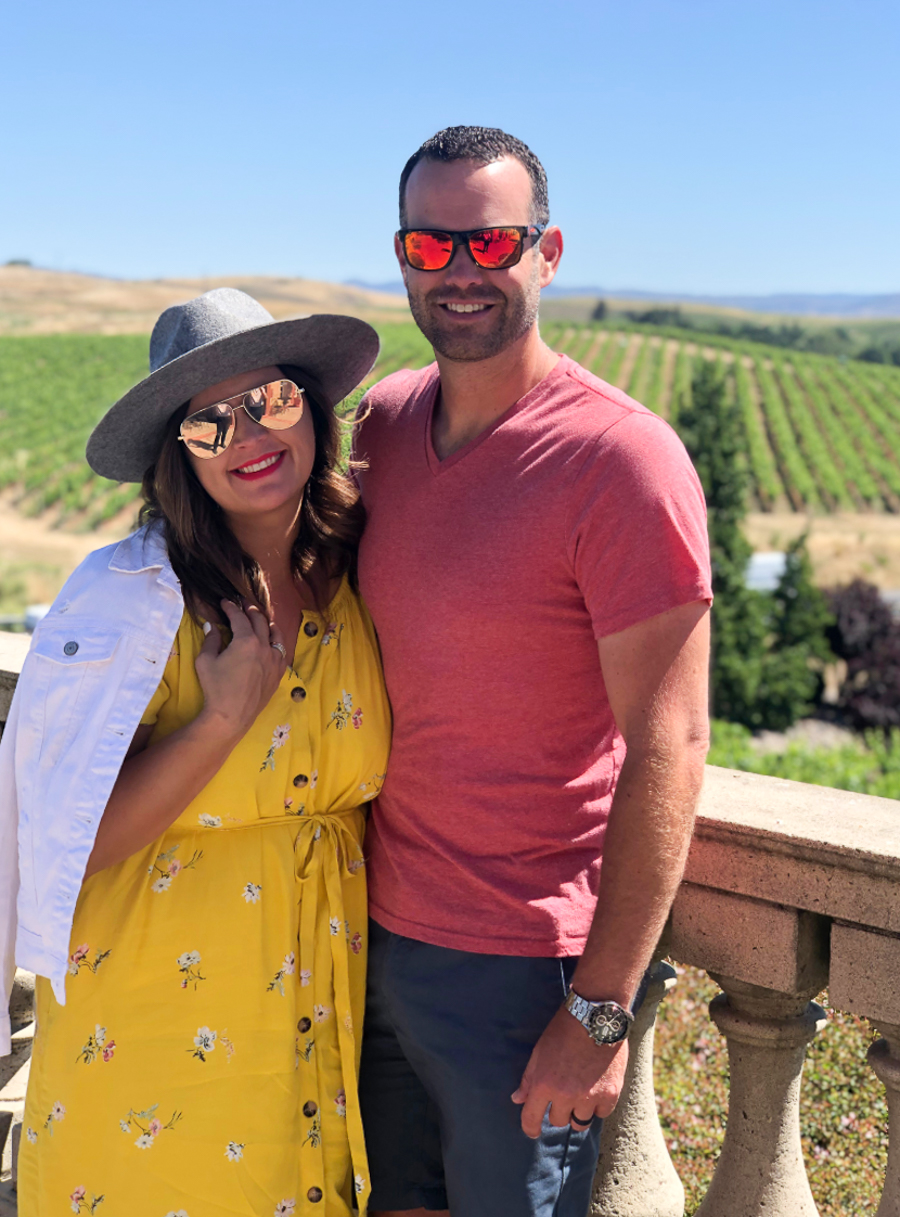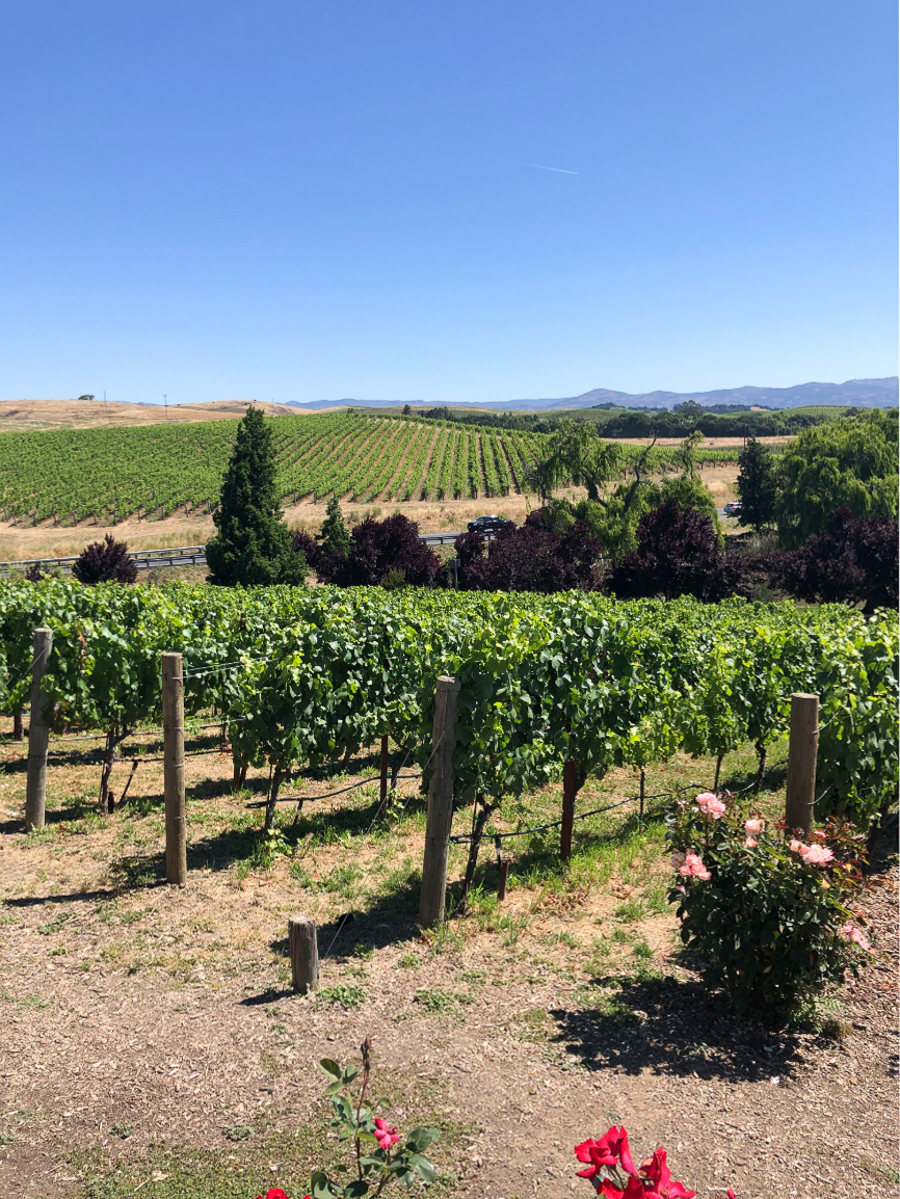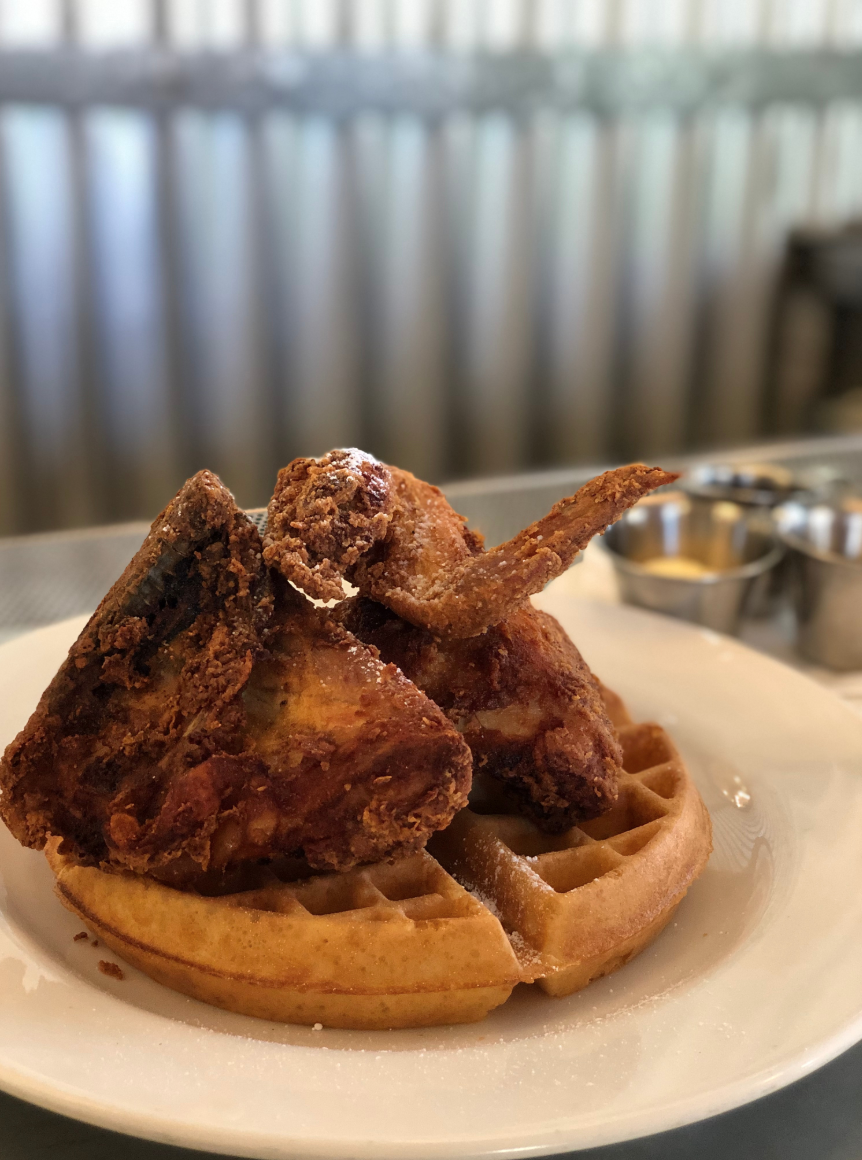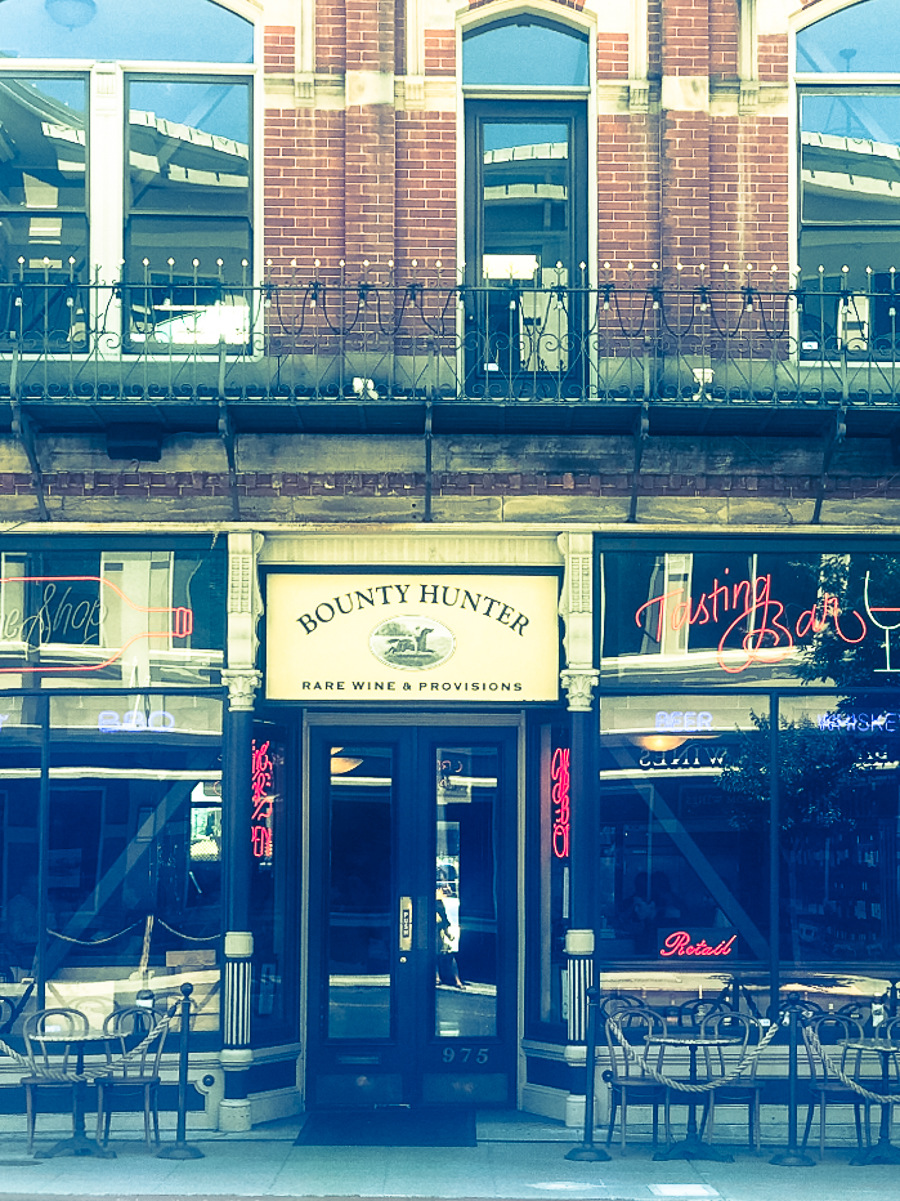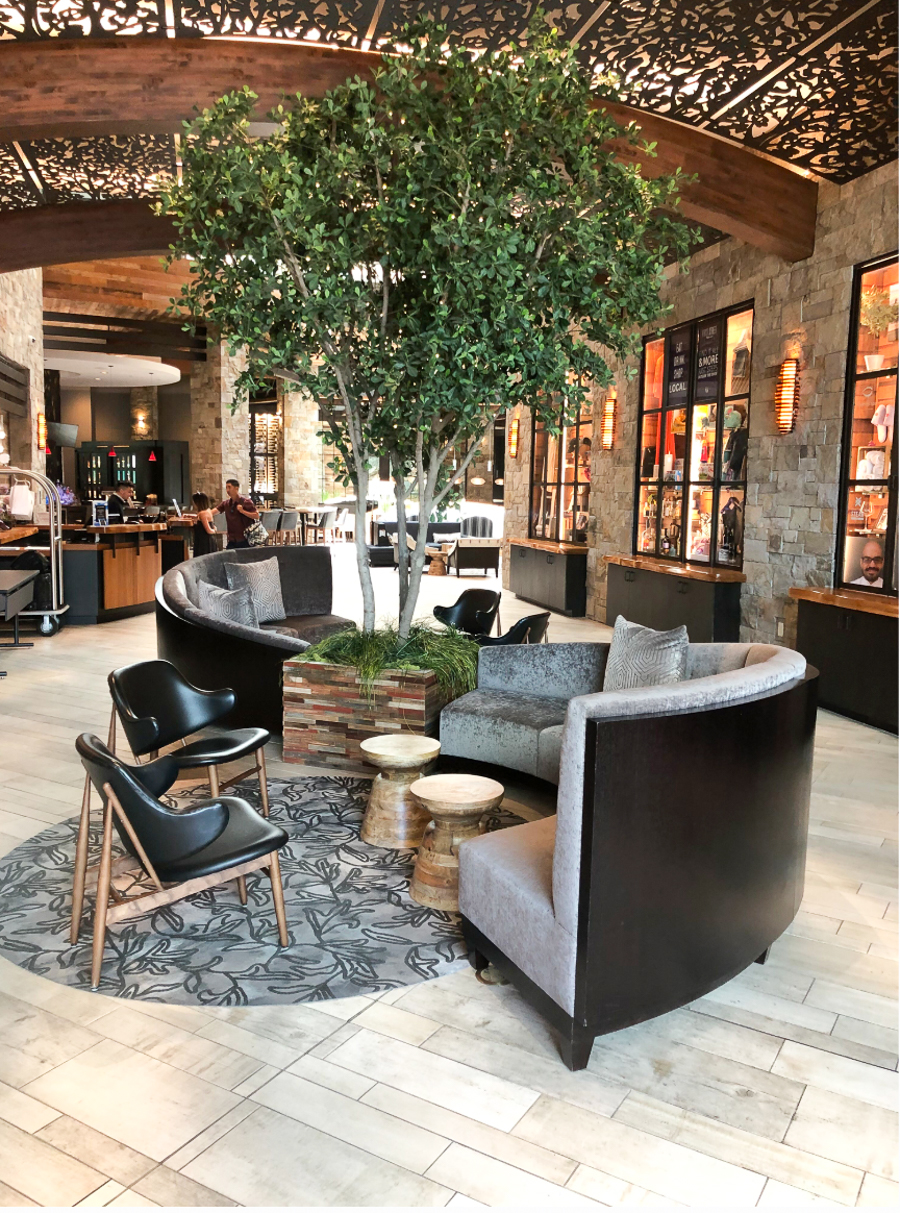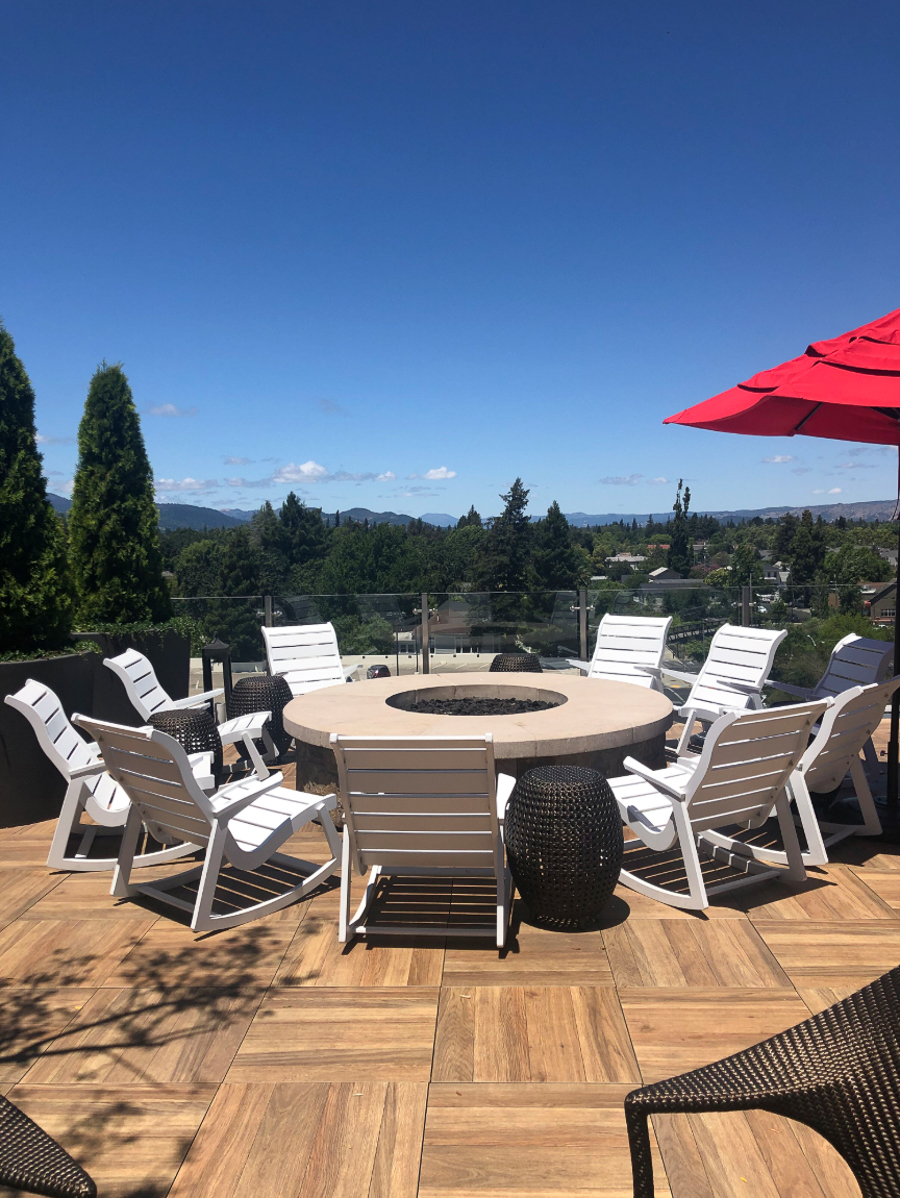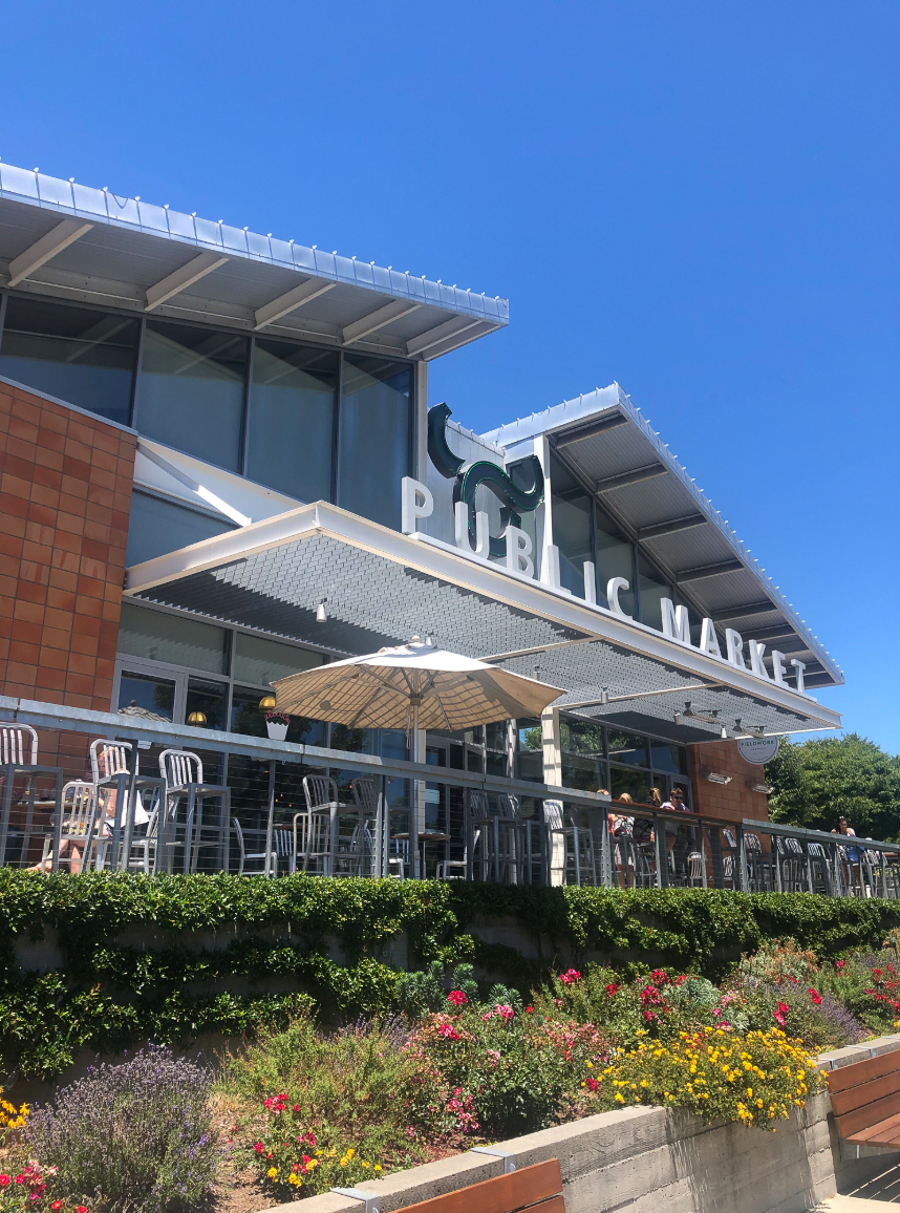 Alrighty, that sums up Part One of our Five Day Romantic Getaway to Napa Valley and Lake Tahoe!   Tomorrow I'll share all that we did for the second half of our trip.  If you'd like to shop some of our favorites that we packed and took on our trip you can do that here: