I am fresh off a trip with all my blogger girlfriend's and I'm sitting down right here and now to write this post on How to Plan the Perfect Trip to Magnolia Market and Waco for you guys!
First of all, I have to introduce you to all my incredibly talented, gorgeous (inside and out), funny, and creative blogger/instagram friends because you're going to be seeing a lot of them in this post: Theresa from Linen and Cake, Erin from Cotton Stem Blog, Holly from Our Faux Farmhouse, Niña and Cecilia , and Aly at The Dowtown Aly. Let me just say that these women are inspiring, influential, beautiful, gifted, intelligent, and downright unbelievable creative entrepreneurs who juggle the demands of their business while simultaneously being dedicated, strong, and loving mothers. You guys, that is no small feat. Let me repeat—that is no small feat. And they do it all with genuine grace, humility, and strength. I consider myself unbelievably blessed to call these women my friends and the 48 hours we spent together in Waco was so uplifting and encouraging. I left with my heart full of laughter and my soul filled with encouragement and for that, I am beyond grateful.
Speaking of grateful, I have to thank the following Venues and Shops who were so hospitable to us this weekend: The Gathering Oaks Retreat, Harp Design Co, The Findery Waco, Moroso Wood Fired Pizzeria, and the Waco Hippodrome.
And now, without further ado, let me give you my tips for How to Plan the Perfect Trip to Magnolia Market and Waco and my first tip would be this:
Stay at the Gathering Oaks Retreat
I can not say how highly I recommend the Gathering Oaks retreat. Not only is the property peaceful and idyllic, but the accommodations were incredible and the service was far above expectations. I was calling Mike Miller the second we got there going I'm telling you we have to come here for a getaway sometime!  The Gathering Oaks Retreat is the perfect place to stay if you are wanting to visit Waco and the Magnolia Market, getaway for a girls trip, relax with your husband, host a company party or family retreat, or plan a destination wedding.  And the best news is, they are offering all our followers ten percent off your stay so mention CC and Mike and they will give you a discount!  Ok, I'm gonna let the pictures do the talking now. Just look at this property, the cabins, the pool and the kitchen in the main house, and our cute little breakfast nook and kitchen in our two room cabin.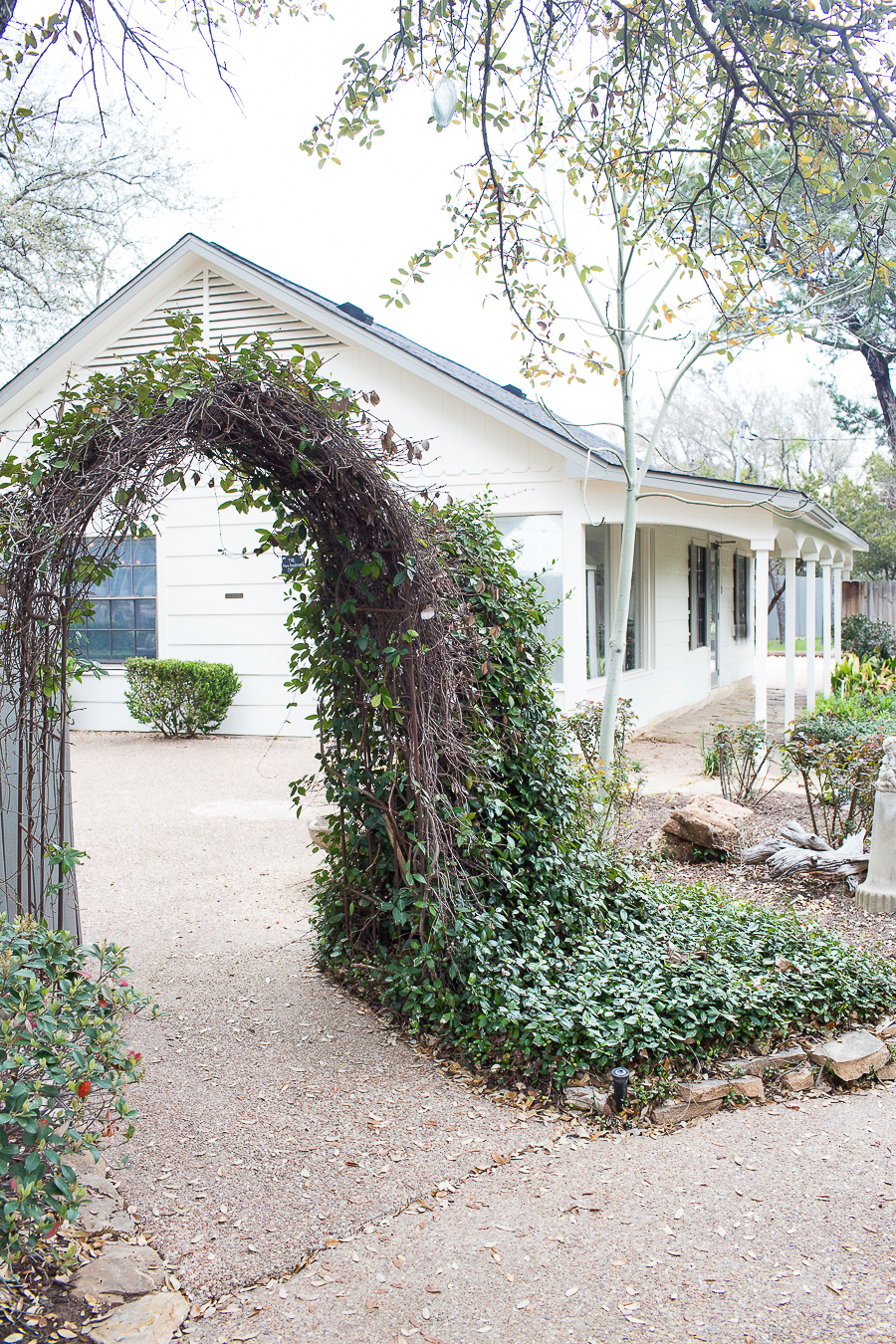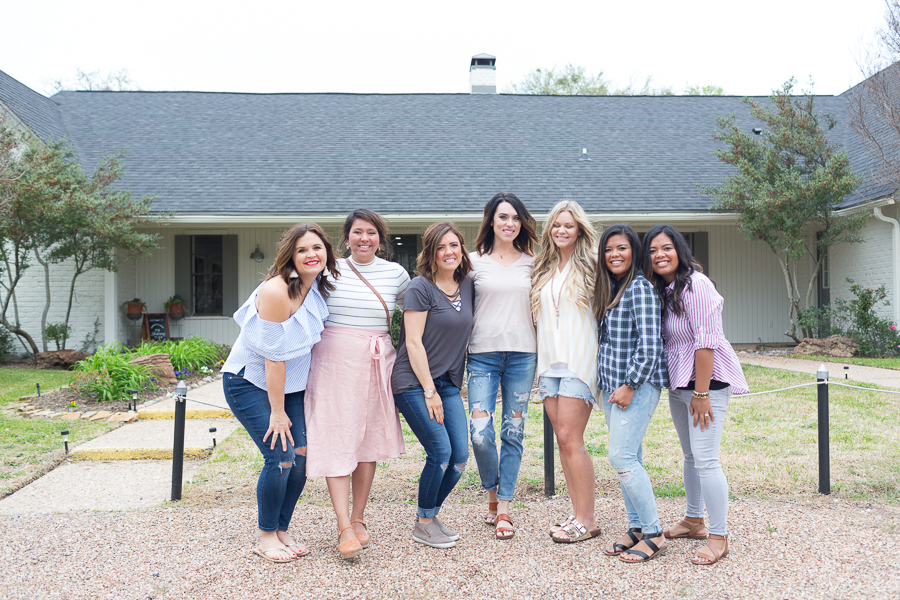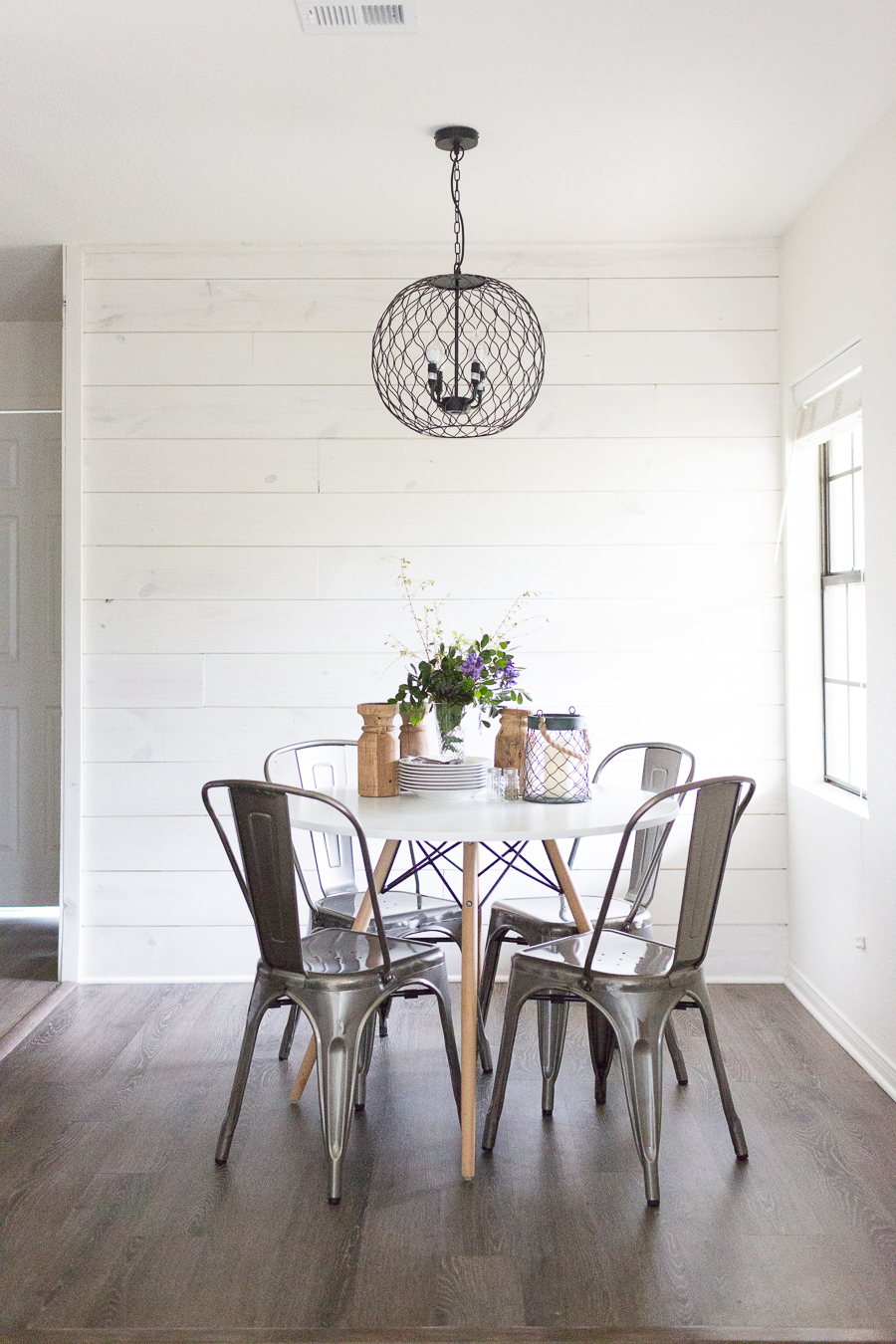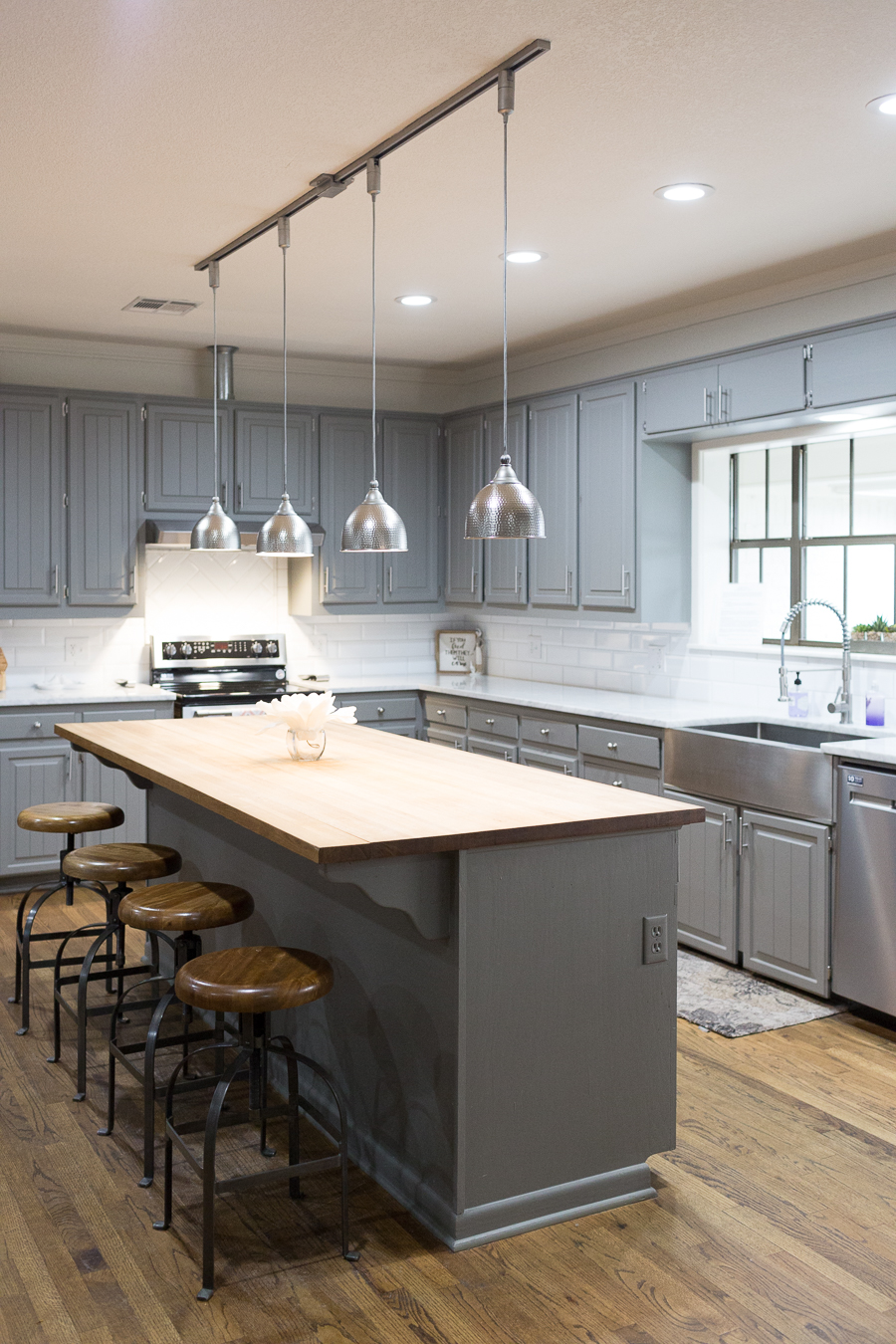 You can shop the look of the gorgeous Gathering Oaks Retreat Kitchen here.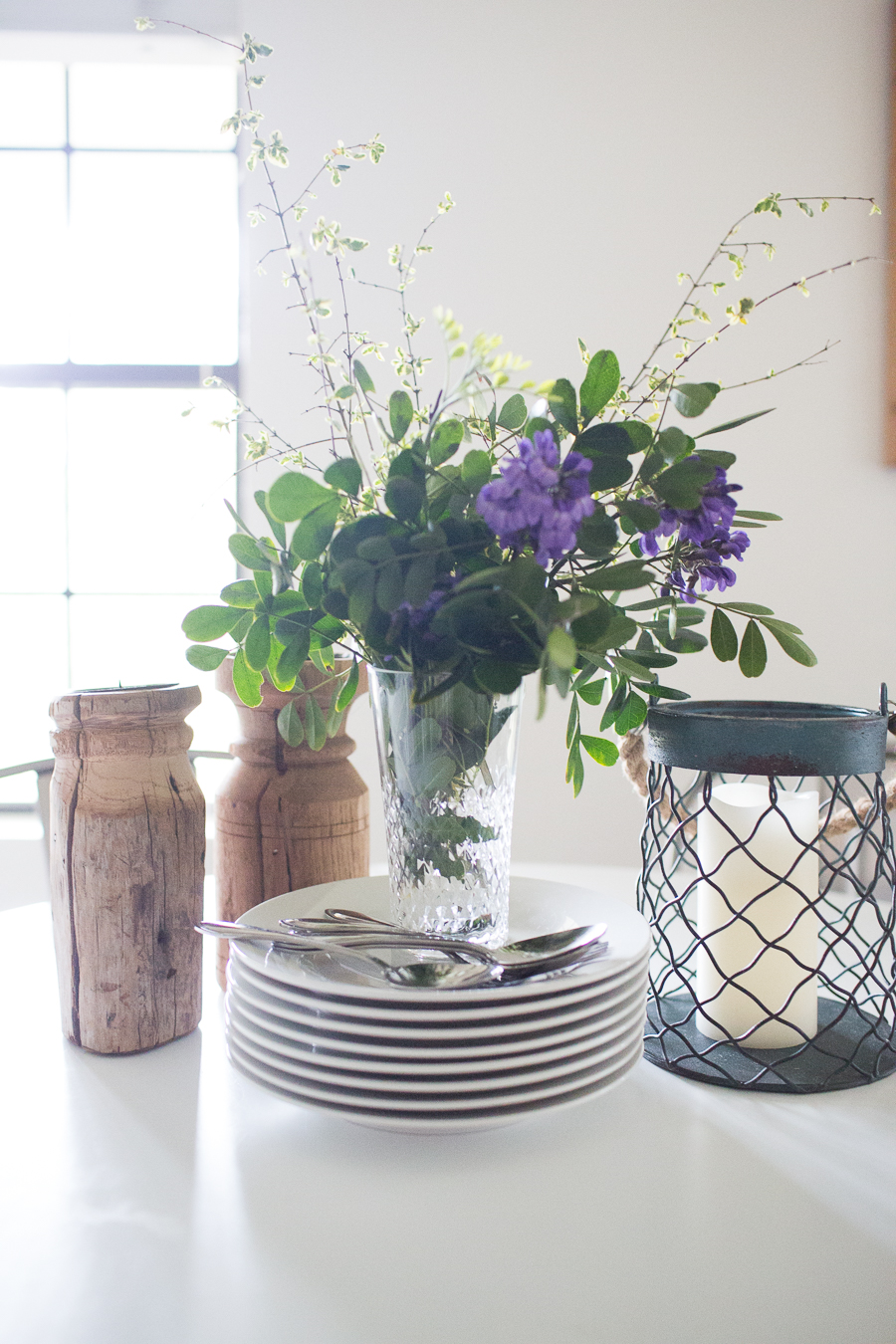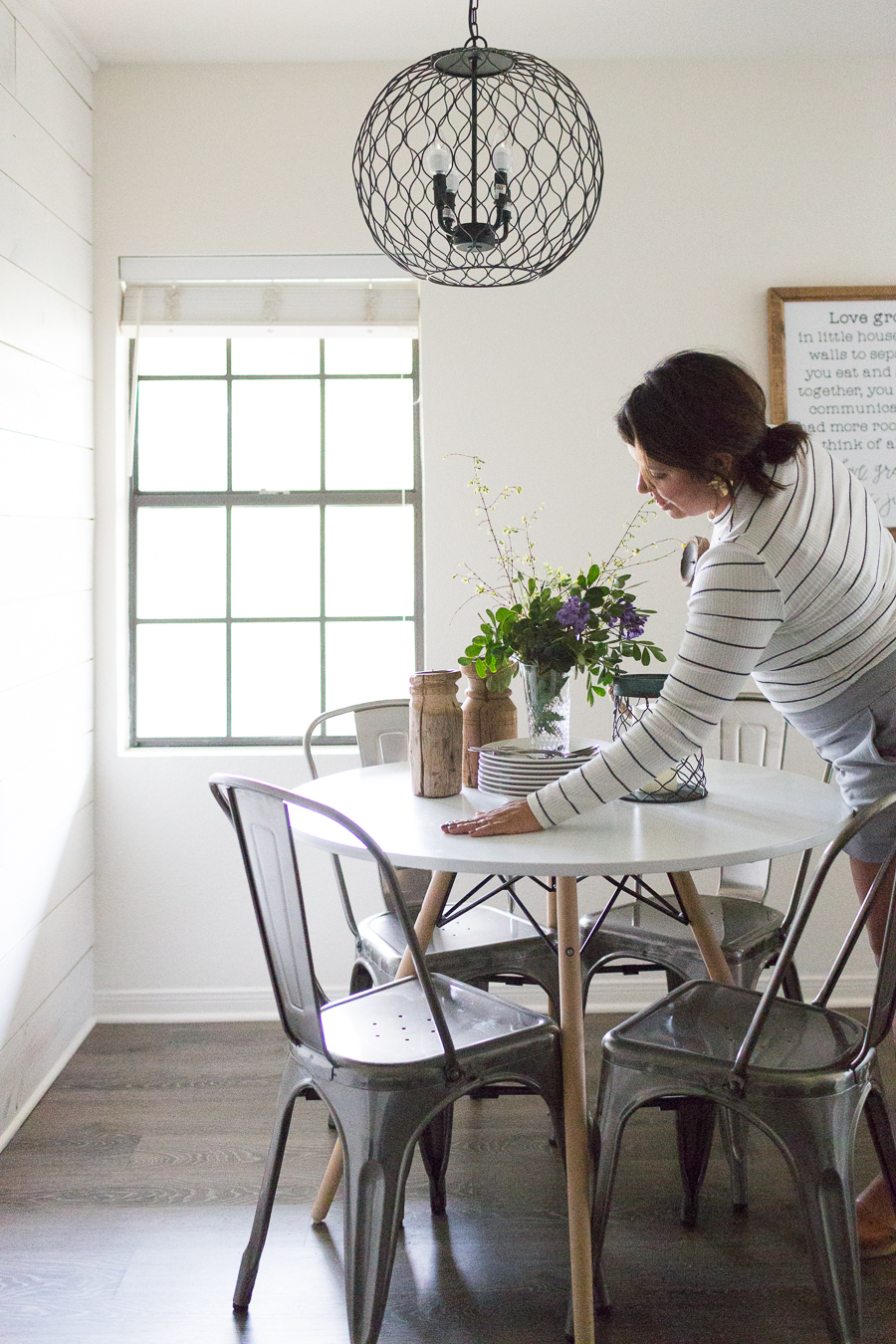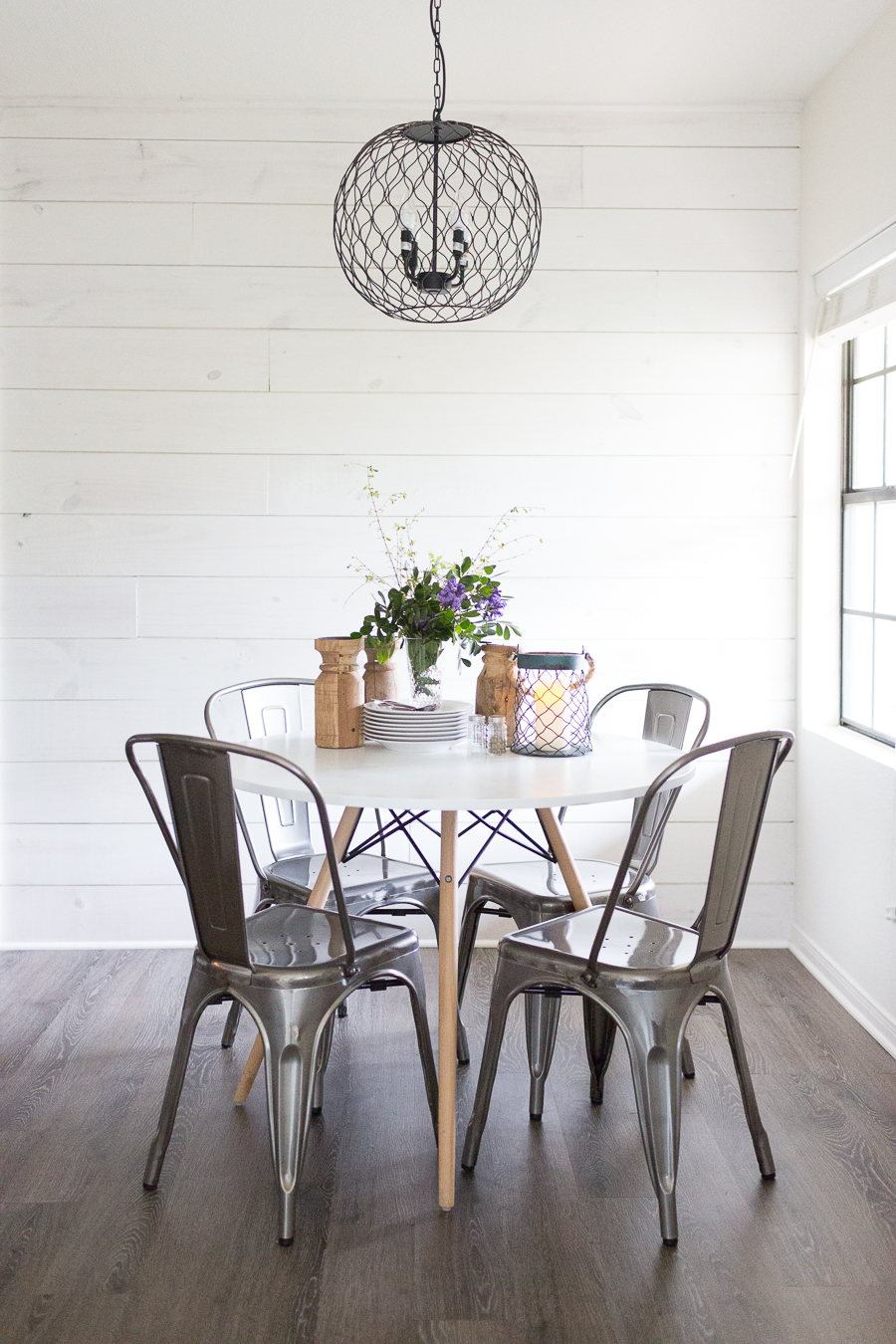 After we got all settled in at Gathering Oaks, we headed to Harp Design Co to meet Kelly Harp and shop at their adorable Harp Design Co Shop.  We all picked out some of our favorite home decor items including their famous carved pillar candlesticks which were featured on Fixer Upper Season One and have been a huge it ever since and their HCD signature candlesticks. You guys absolutely must check out Harp Design Co's Online shop but more importantly, my second recommendation for visiting Waco is  this:
Visit Harp Design Co Shop While in Waco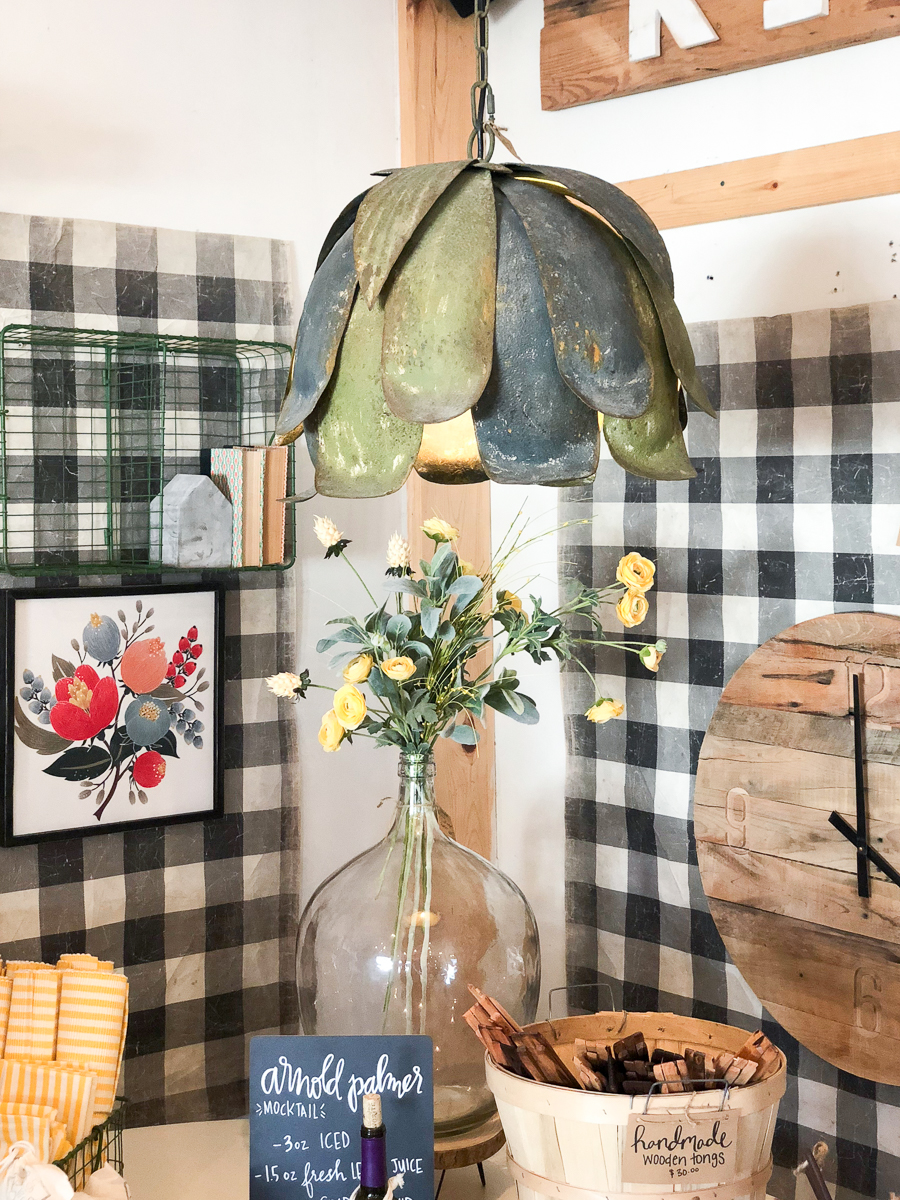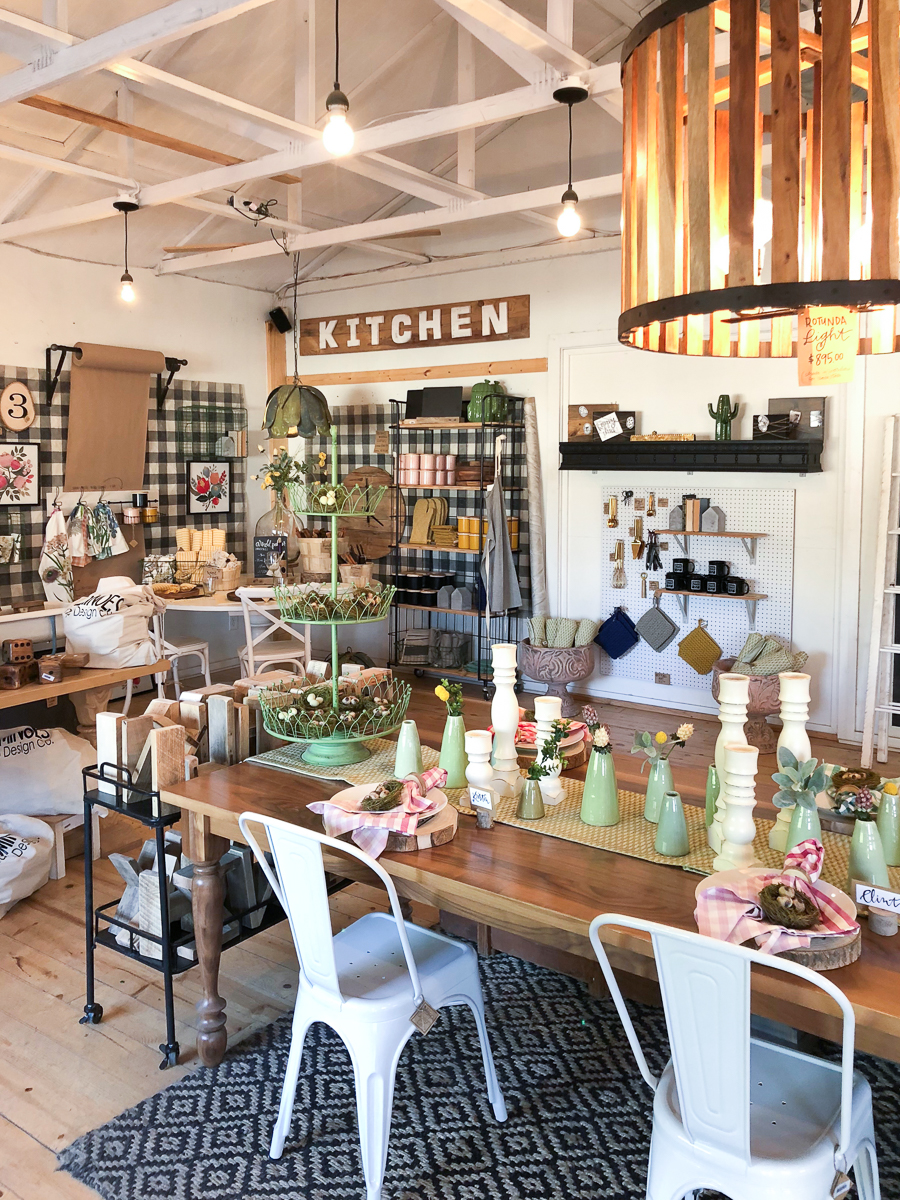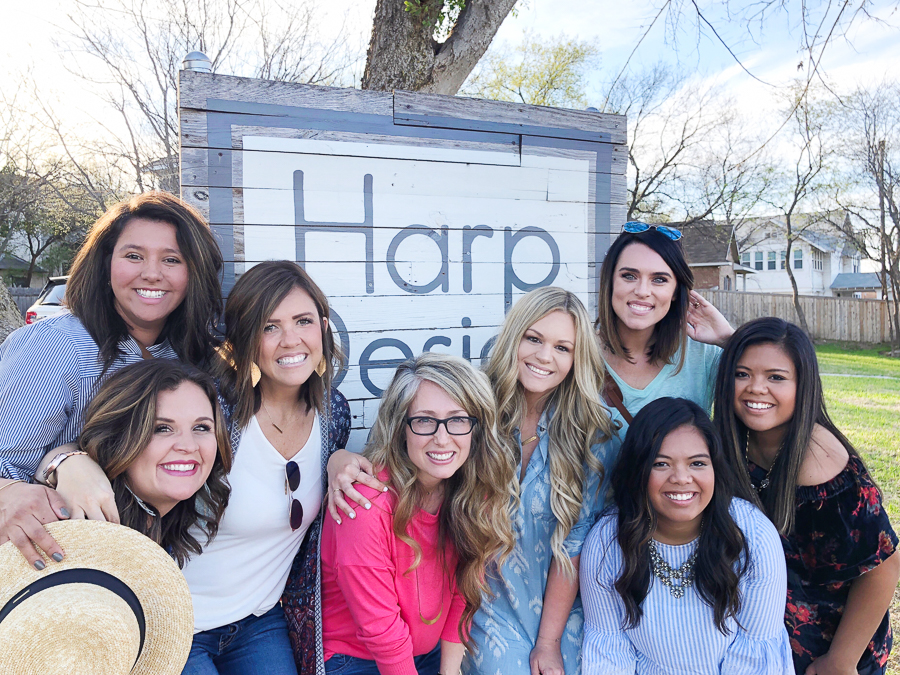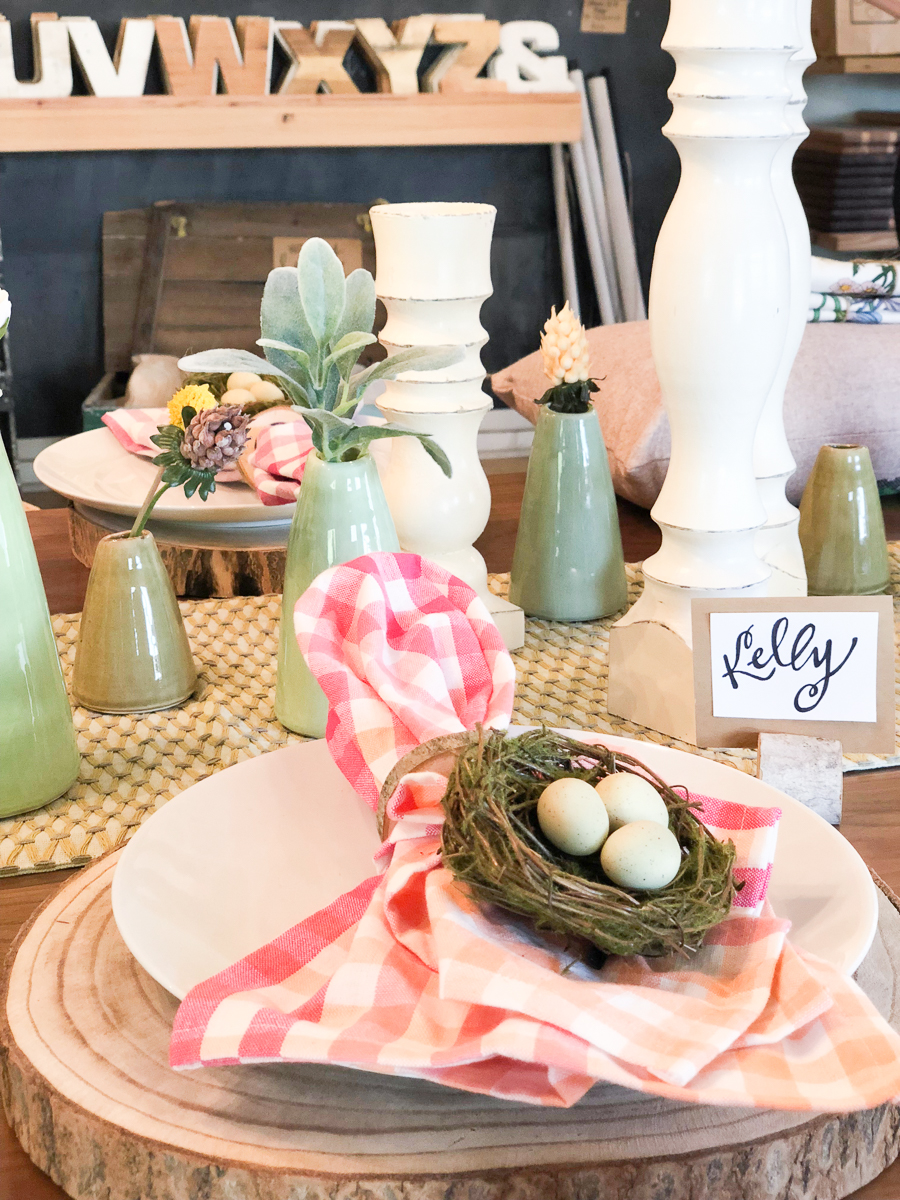 Yep, that's me with Kelly Harp. She's even more incredible in person you guys. We chatted all things parenting and design and I'm pretty sure I left feeling like we were long lost, friends. Or at least that's what I'm telling myself because I totes wanna be her friend.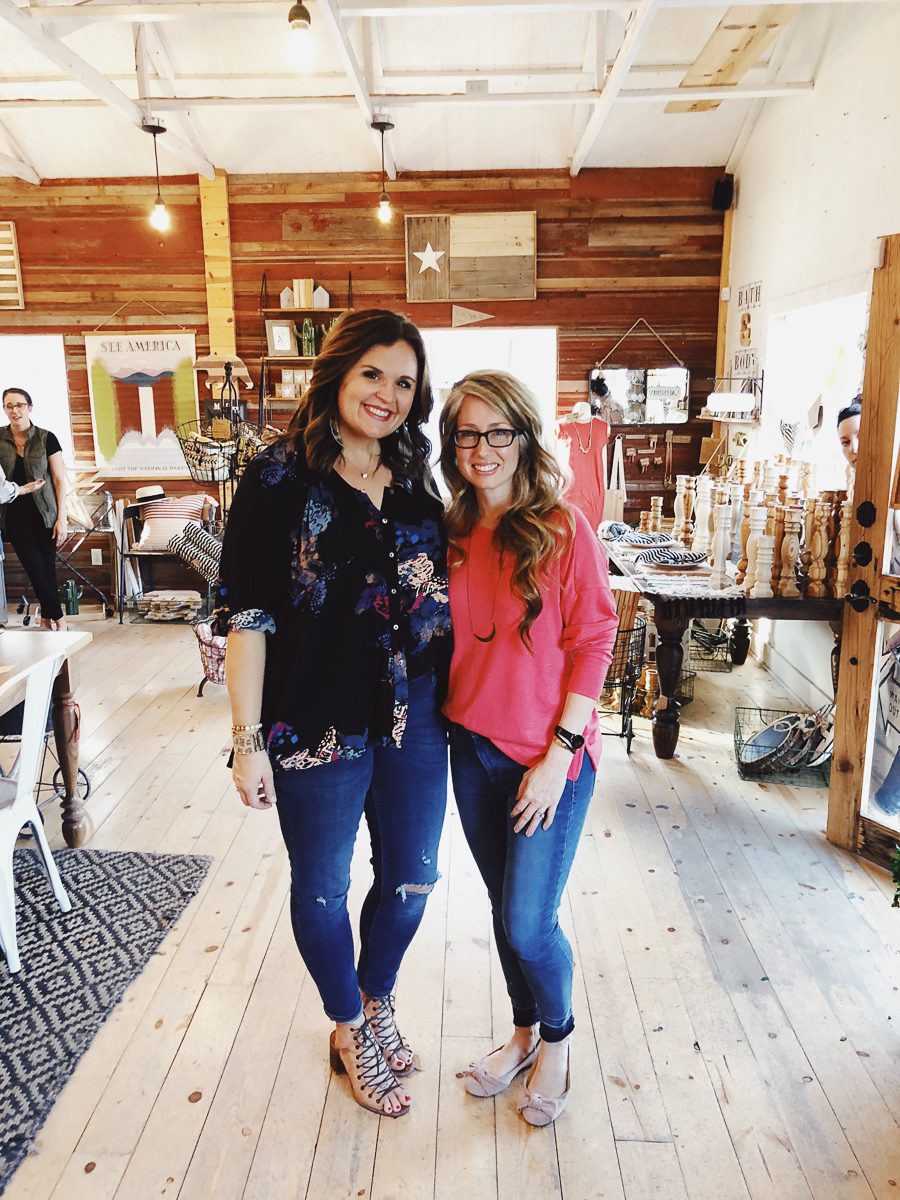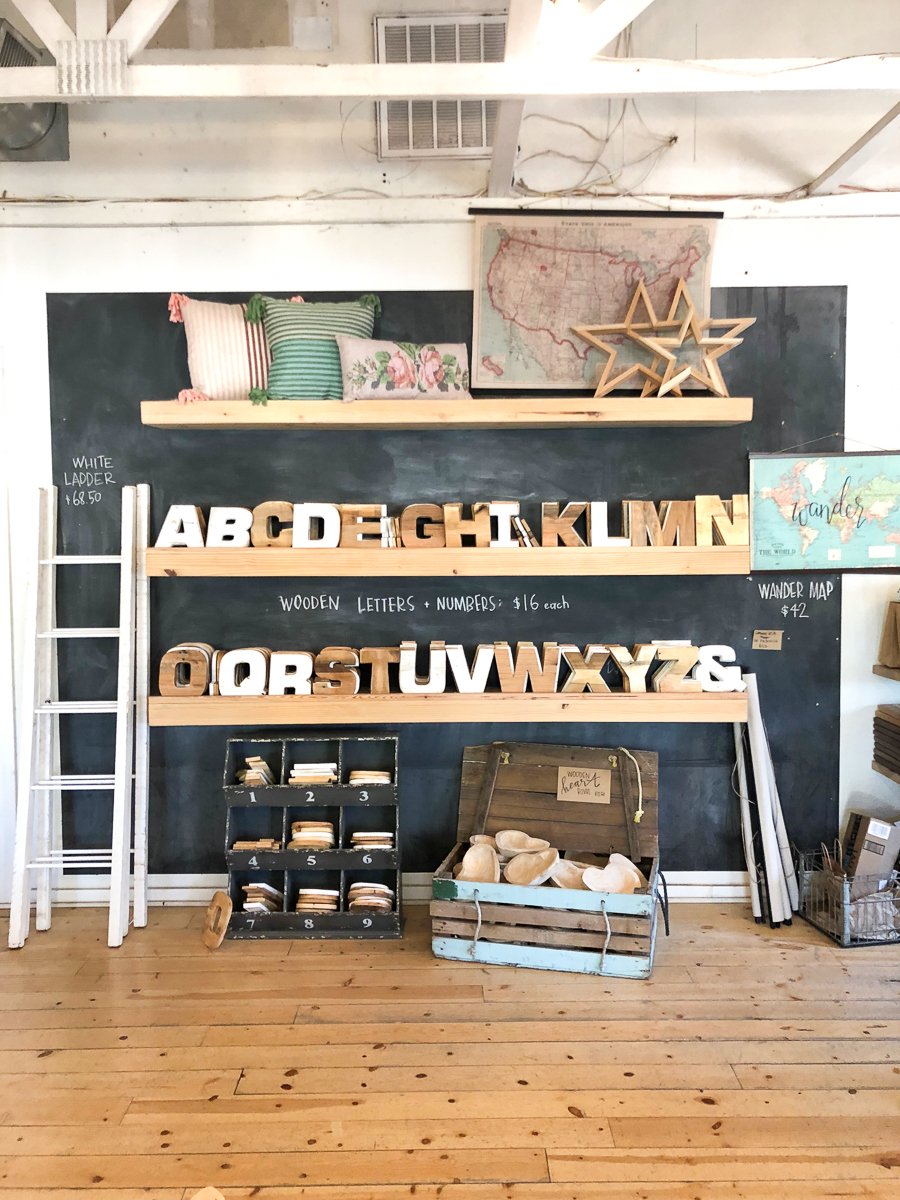 My next tip for planning your trip to Waco or Magnolia is this:
Plan Ahead and Invite an Amazing Group of friends and/or family like this group of hotties I went to Waco with.
It really is the perfect destination for a girls getaway and trust me, you should plan your next trip with your friends to Waco, stay at the Gather Oaks Retreat and Visit Harp Design Co and The Findery. Waco is so much more than just the Silos and the Market! In fact, I would say that our experience in Waco would have felt incomplete had we not shopped at Harp Design Co and The Findery as well!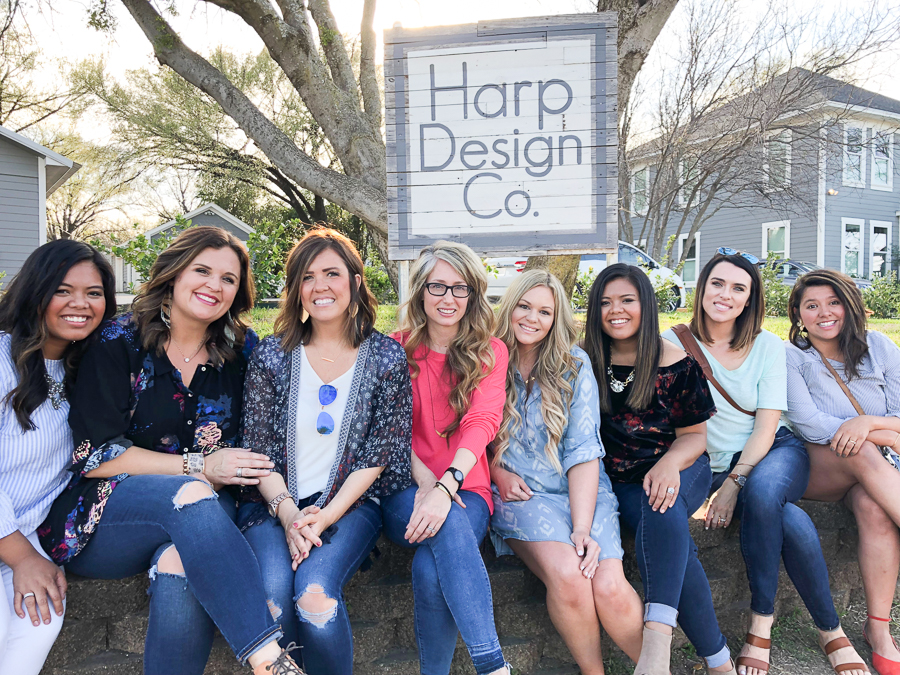 Here's another fun tip for How to Plan your Trip to Magnolia Market and Waco.
S'Mores Around the Campfire are a Must
And the only place I know of that you can do that is the Gaterhing Oaks Retreat (refer to my #1 tip for How to Plan the Perfect Trip to Magnolia Market and Waco).  Me and these amazing women stayed up way too late laughing and eating s'mores around the campfire and mostly making memories that will last a lifetime and tons of inside jokes (all I'm gonna say is – fartin' around in slacks. BOOM.) No, I can't tell you what that means but you should plan your very own trip with your girlfriends, eat s'mores around the campfire and make and endless slew of your own inside jokes like me and this crew did.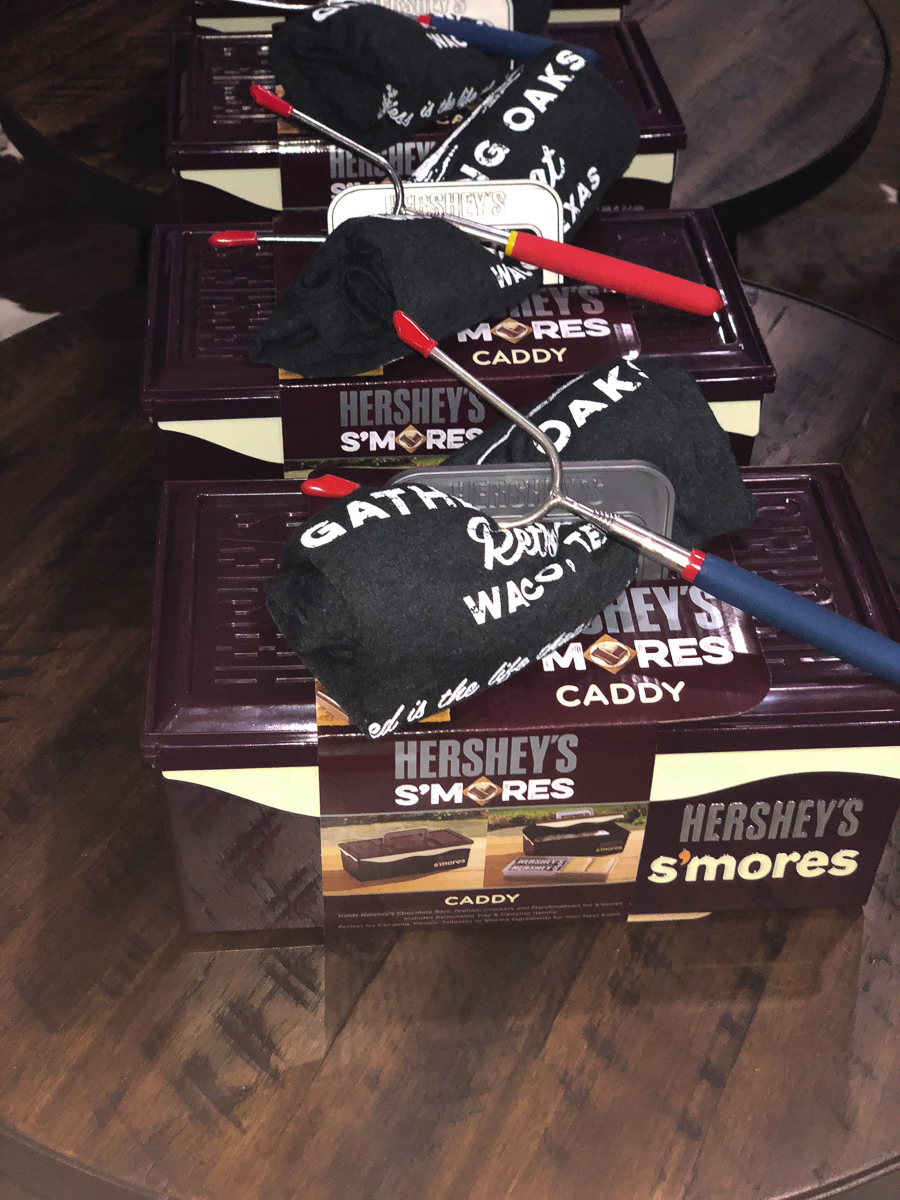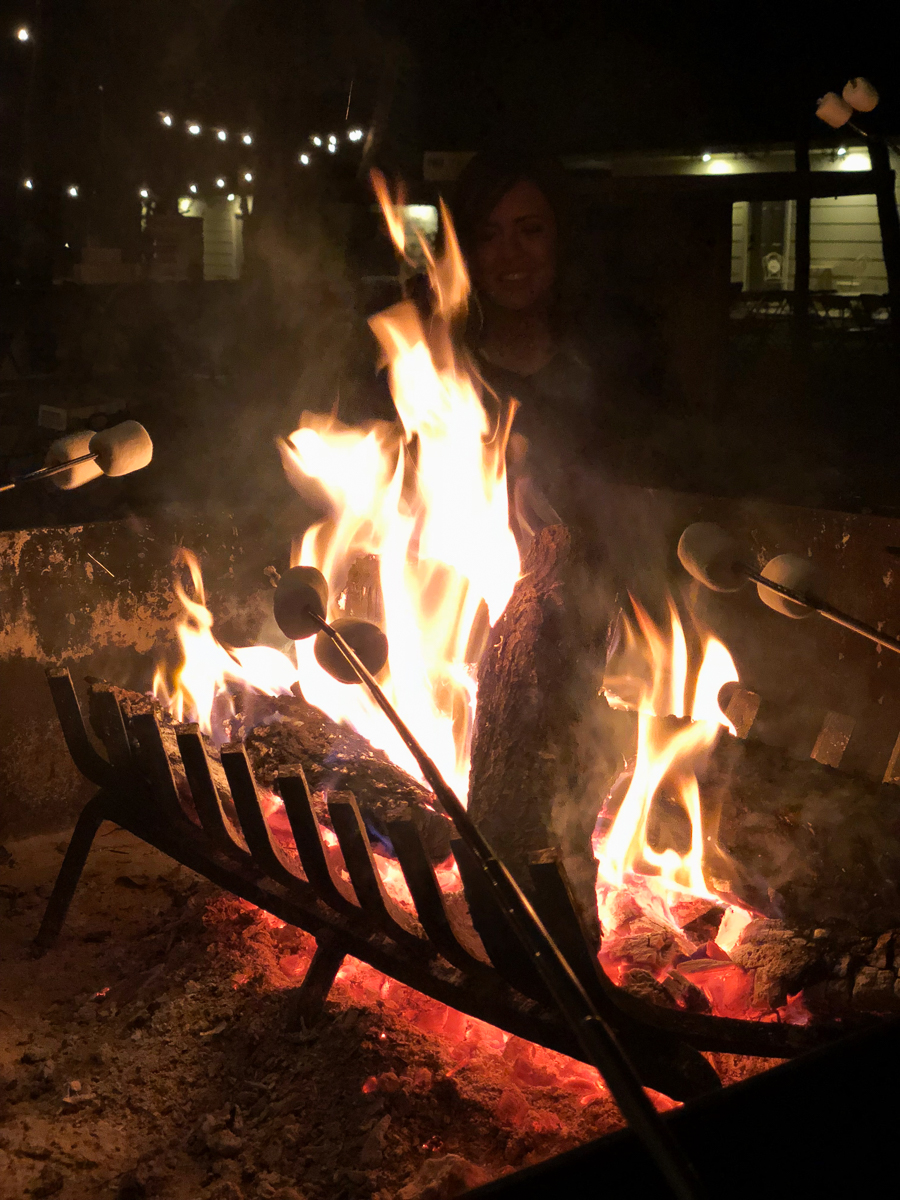 My next tip for How to Plan the Perfect trip To Magnolia Market and Waco is this:
Consider Getting to Magnolia Table Early — very, very early.
If eating at Magnolia Table – Chip and JoJo's restaurant is a must for you, you're going to want to get there by 6 am to put your name in if it's a weekend. Yep, you read that right. We got there around 9 am and the line to even put your name in was so long that we had to abort mission. We did however, take plenty of fun pictures inside the restaurant and I do have to say, Joanna Gaines you never disaapoint. The decor was so on point at Magnolia Table.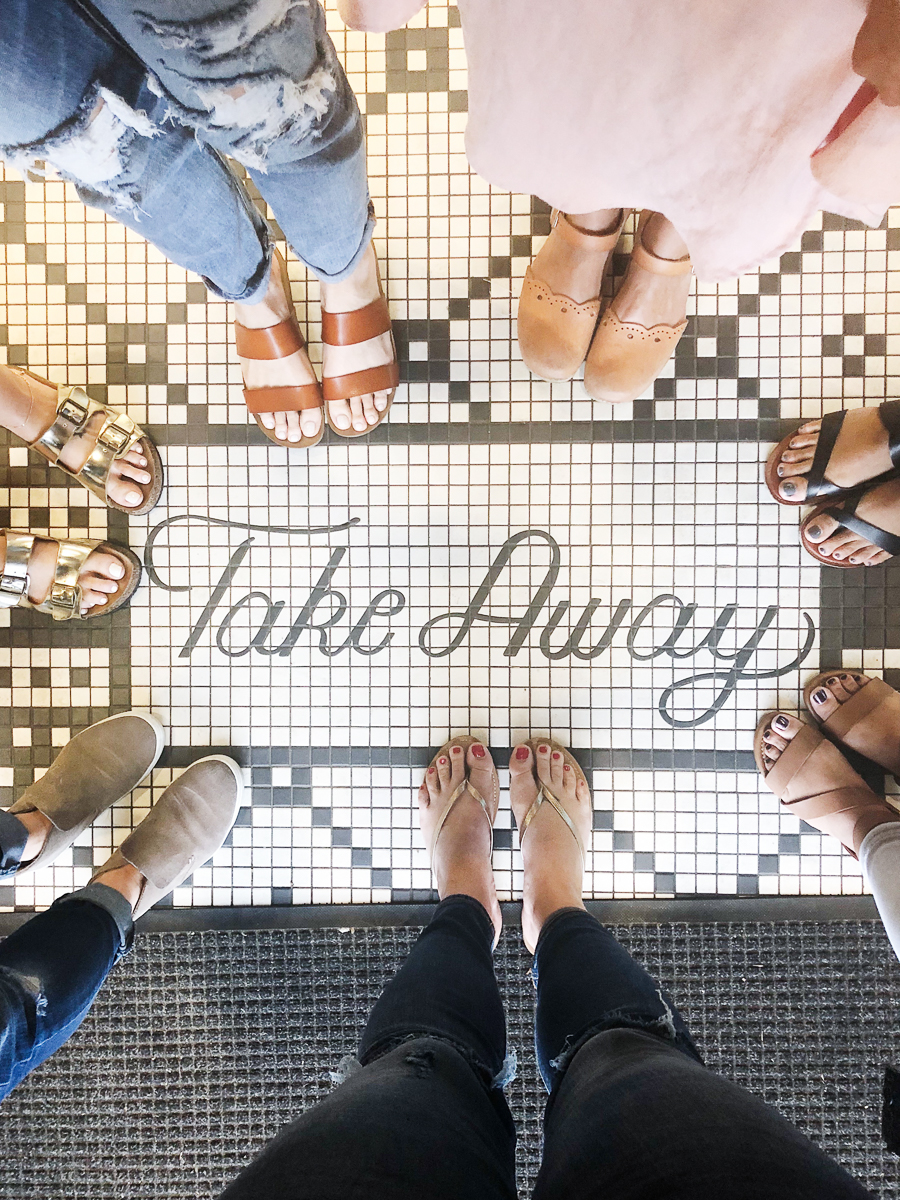 Here are some of my favorite styling pieces including some of the jeans, tops, and shoes I wore on this girls trip!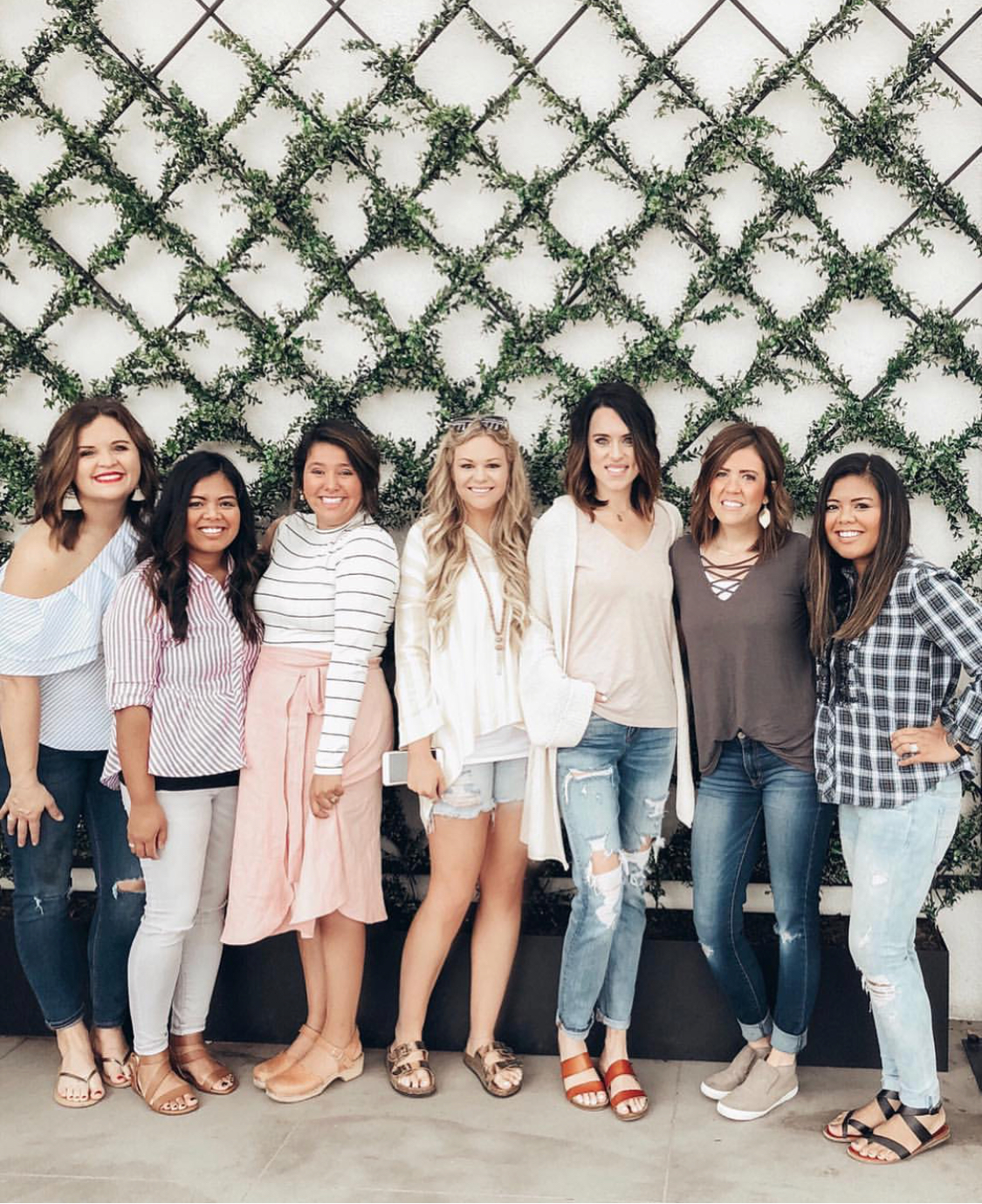 My next tip is this:
Eat at the Food Trucks.
They are everywhere around Magnolia Market and they are good. We had breakfast at Waffle Love Food Truck and OMG. Just do it and thank me later.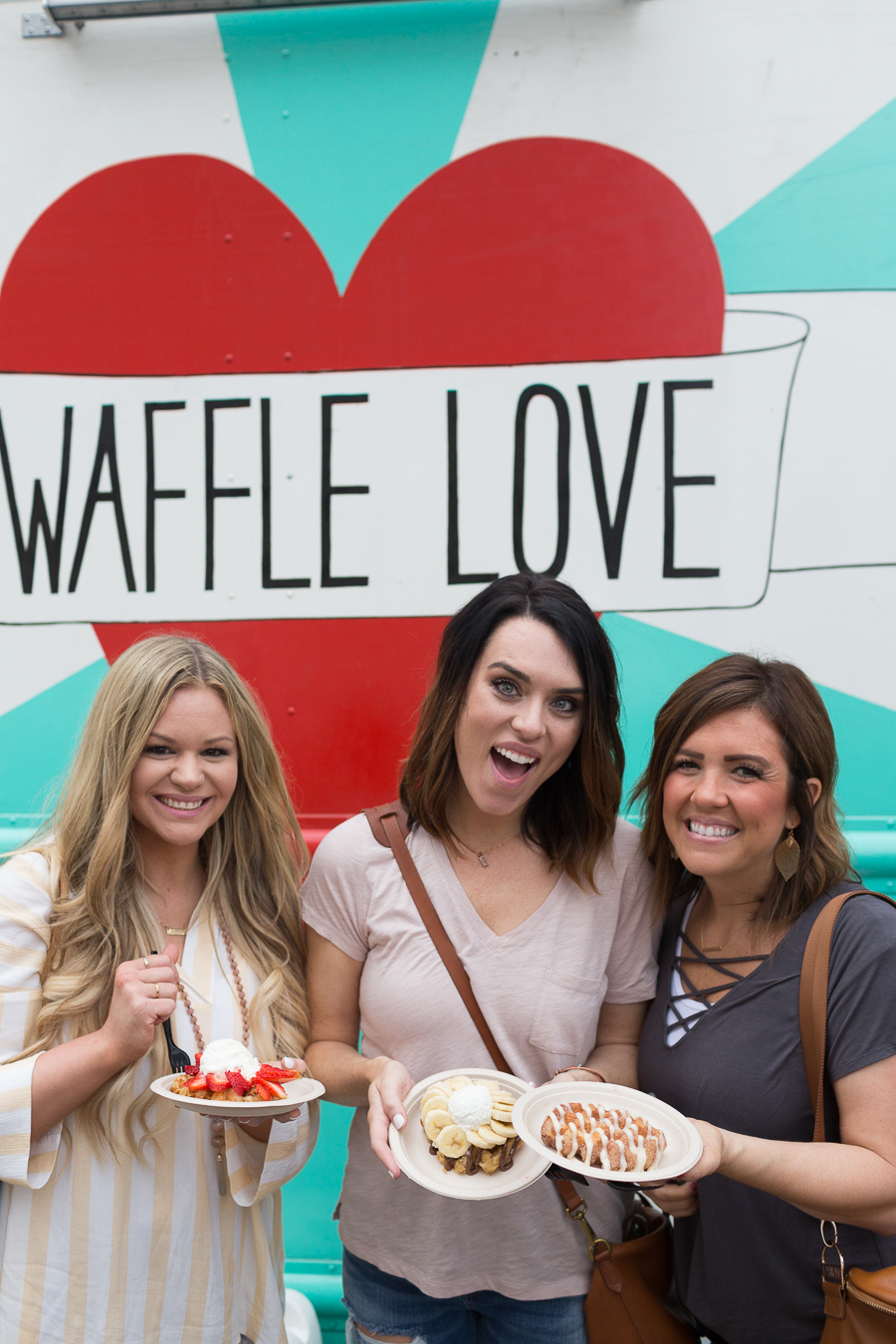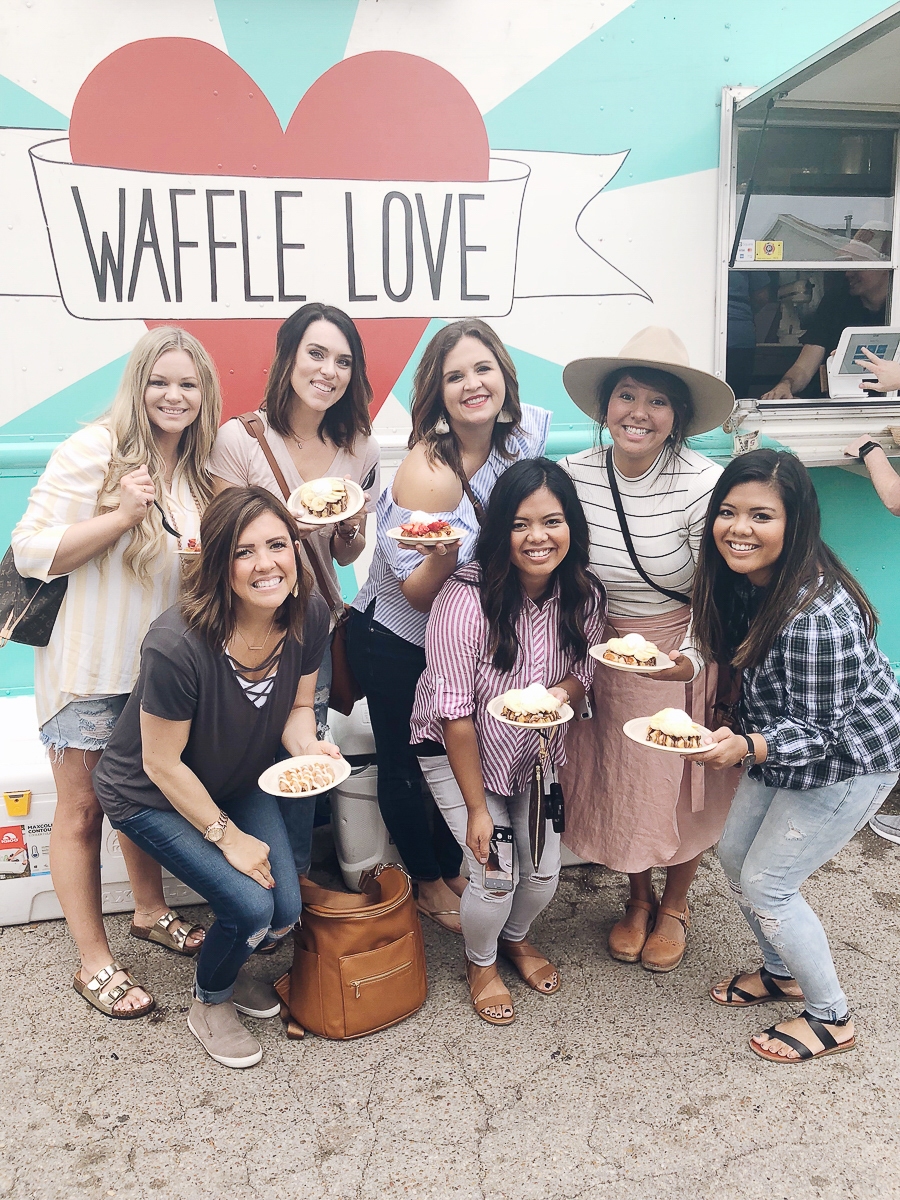 My next tip:
Wear comfy shoes.
You'll be walking a lot. I was fine in my flip flops but Holly (Our Faux Farmhouse) really had the right idea with her cute tennies. No matter what you choose to wear, just make sure you will be comfortable walking around for the day!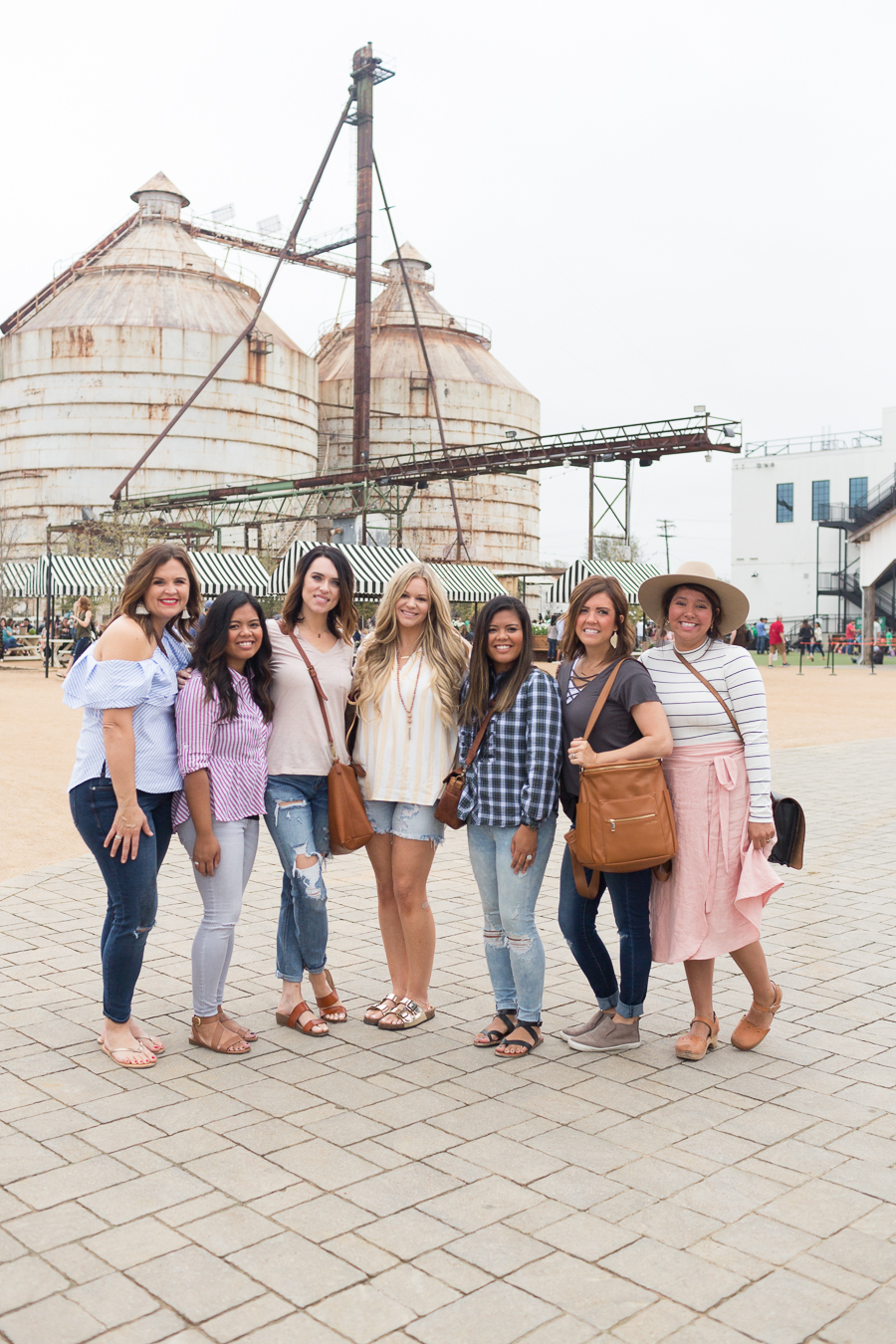 Next tip:
Drink Some Sweet Tea.
Forget the diet. Forget the calories. You're in the South. You're at Magnolia Market. JoJo would want you to drink Sweet Tea and smile, just like I did.

Next Tip:
Stop by the Bakery.
But if the line is forever long just peek in. Don't get me wrong, it was good, but there are plenty of other things to see and do. I wouldn't recommend waiting in an hour long line. There is usually someone waiting to tell you how long the wait is. If it's under 30 minutes, go for it! If it's over an hour, I would pass personally. Also, I have to mention the goodies we had while we were at the Harp Design Co. They were fro Lula Jane's and I was impressed. There was this chocolate brownie with a coffee icing that — you guys — I can't even talk about it. I ate two ok. And I'm not even going to apologize for it.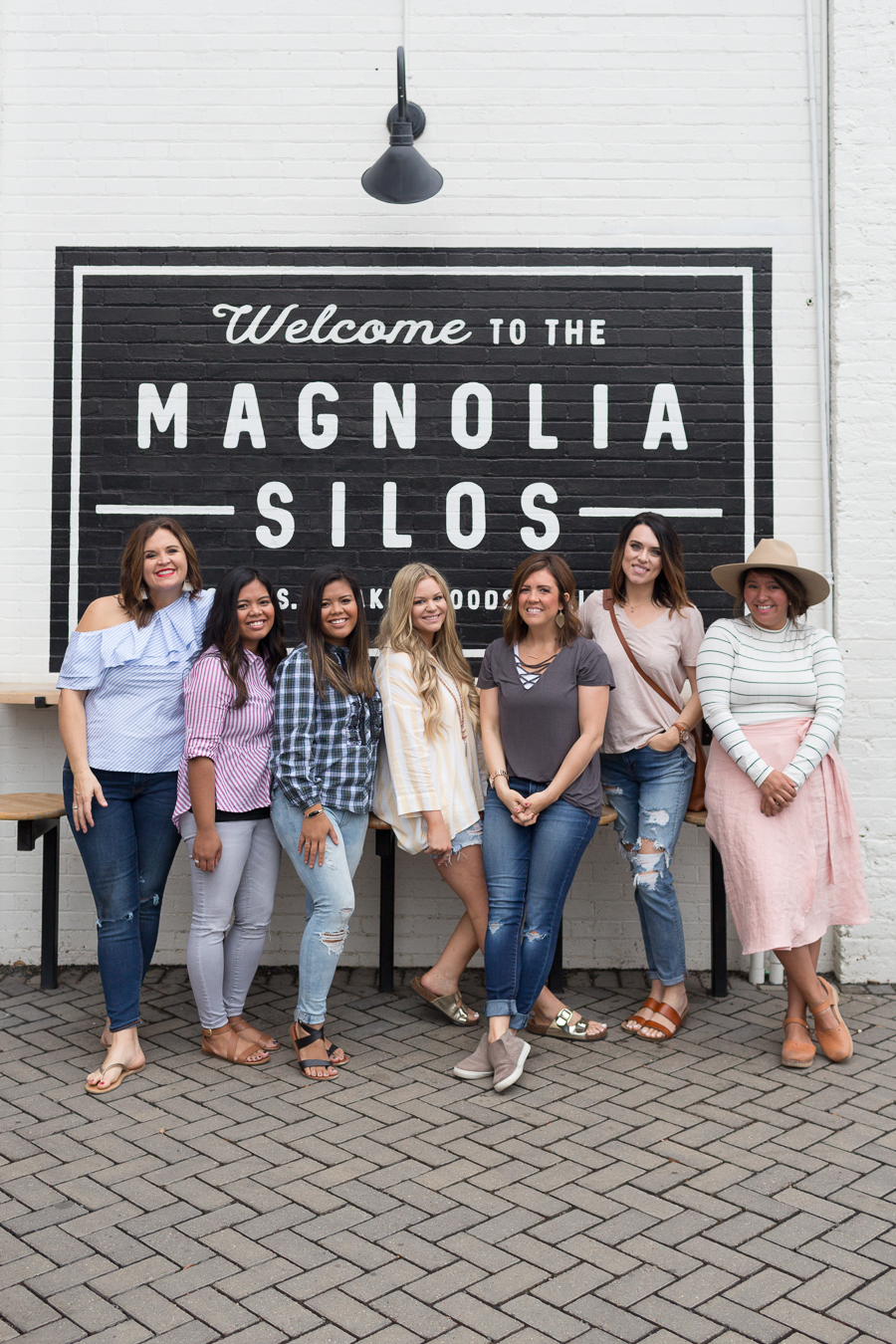 Next tip:
Consider Going to Spring at the Silos.
Spring at the Silos is held every year in March.  Now let me say that it's busy. It's oh so busy during Spring at the Silos. But it is also amazing. Just look at these flowers. Imagine vendors from all over the country gathering to share their creative talents. It was amazing. No, amazing doesn't do it justice. I want to go every year I do think.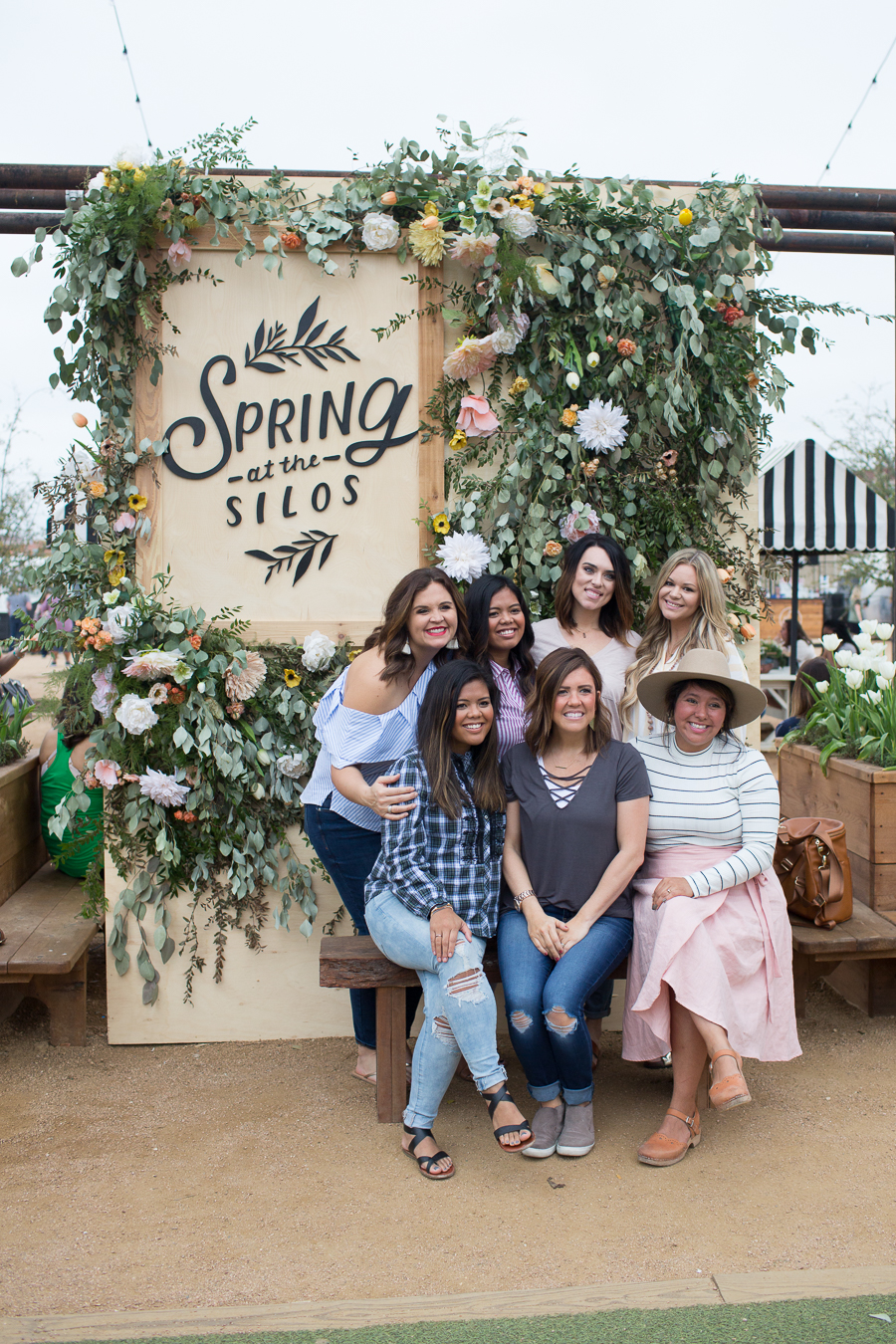 My next tip, and this is a MUST you guys:
Visit The Findery Waco
Waco has so much more to offer than just Magnolia Market. The Findery Waco is right across the strees from the Silos and trust me when I say that it is a mecca for not only farmhouse decor but clothes, jewelry, art, gifts, and much more. My friends and I spent hours at the Findery and we all came home with so many amazing items for our homes. I will be sharing more of my finds from the Findery in weeks to come but for now, just know that it is on the top of my list for must visits while in Waco.  Tell them CC and Mike sent you!  Make sure to check out their online shop as well! Hint, I got the olive branches for my home as well as and the Found Wood Trays.
Visiting The Findery definitely needs to be part of your itinerary for How to Plan the Perfect Trip to Magnolia Market and Waco.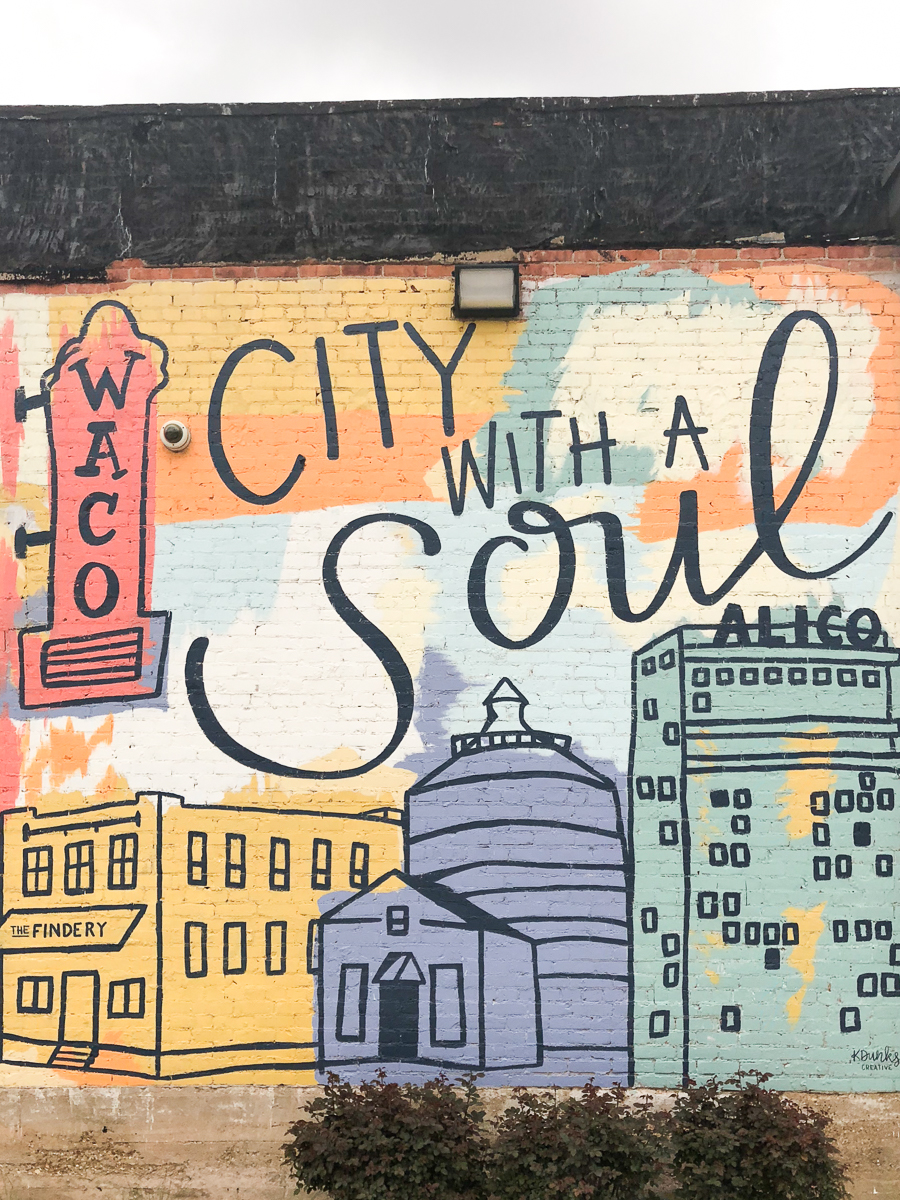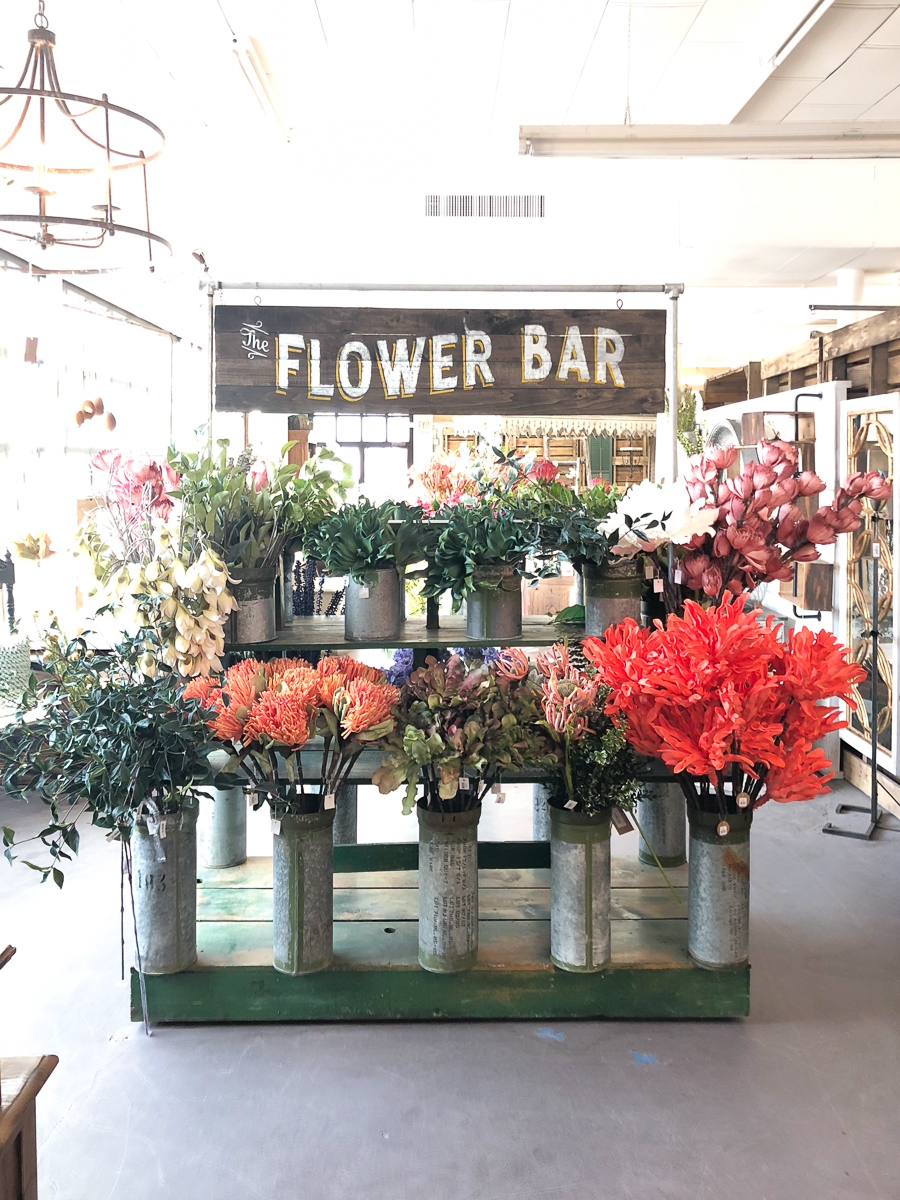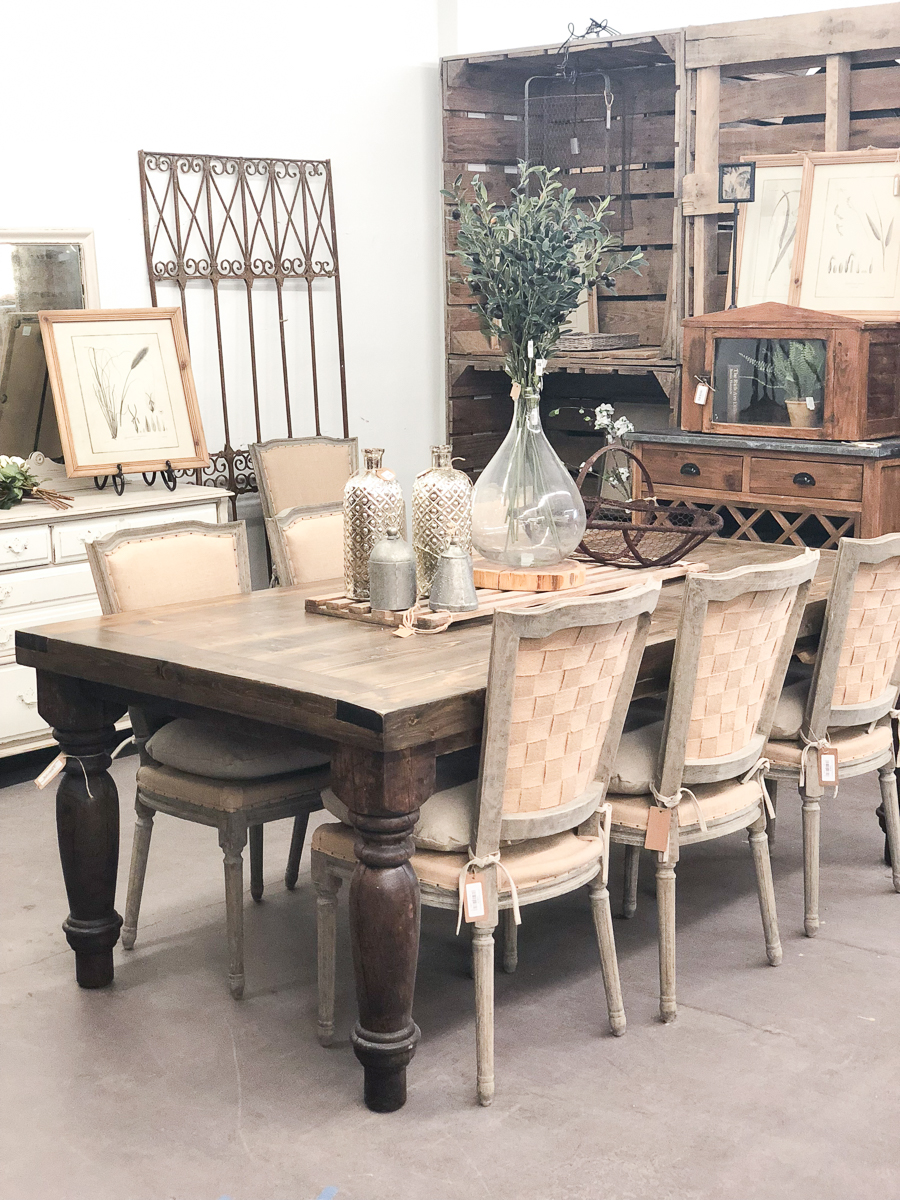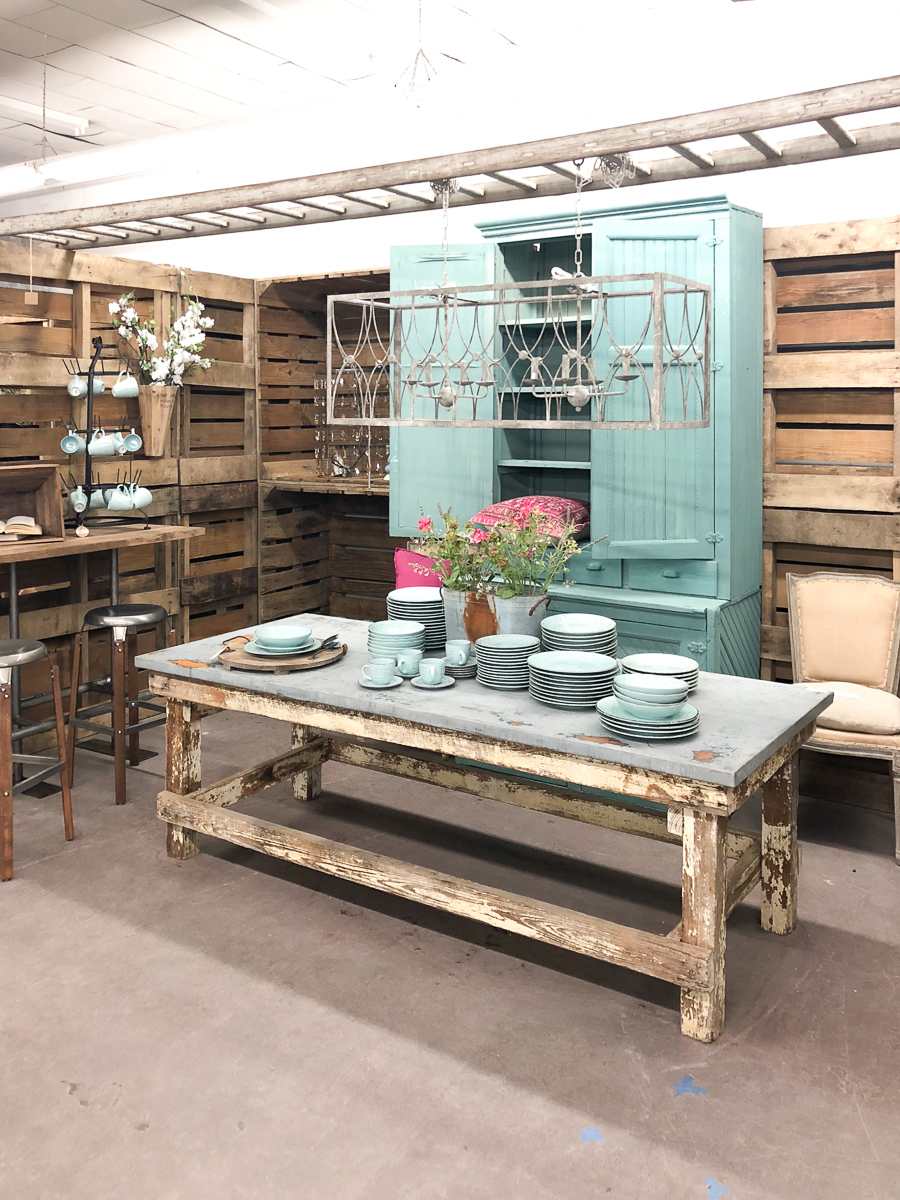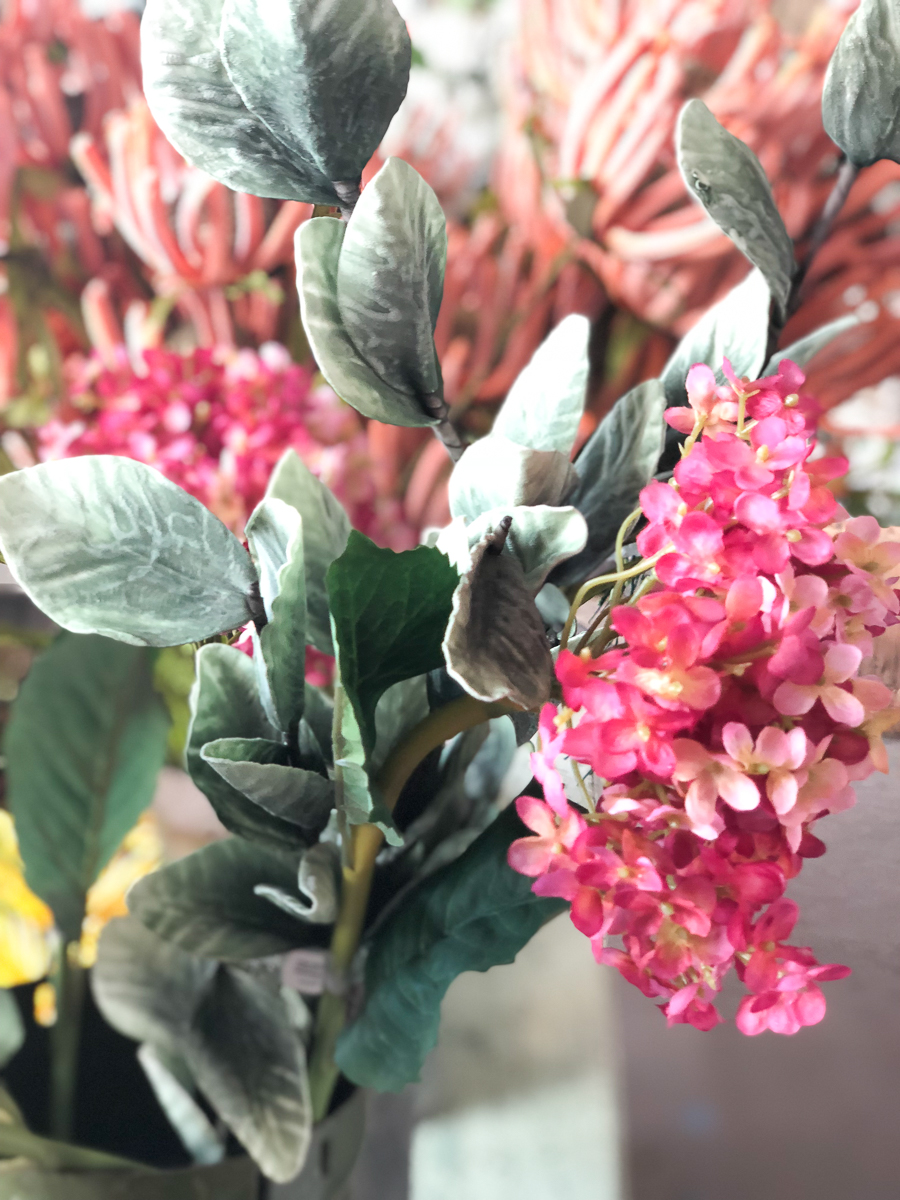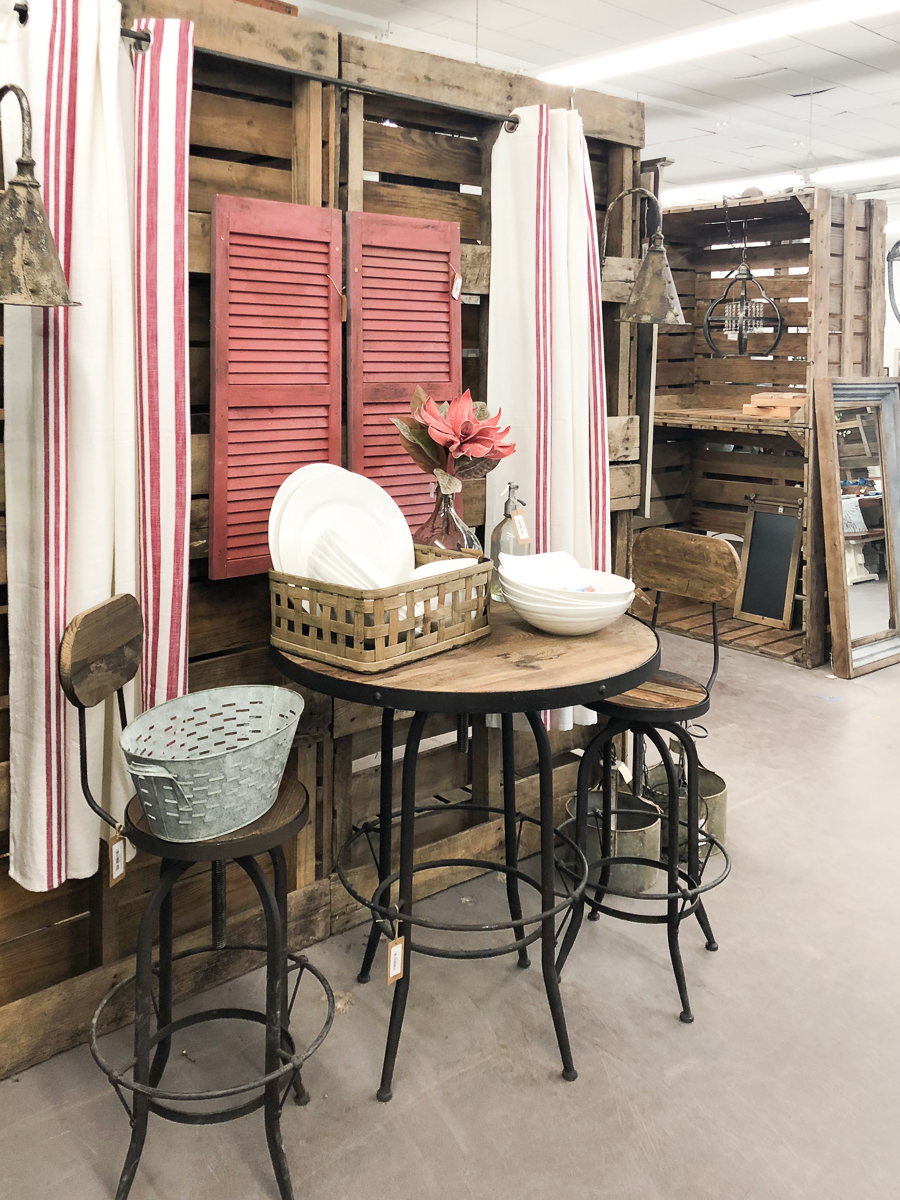 My final tip is this:
Stop By the Spice Villages and don't be in a rush when you do.
OK, I could have spent hours here you guys. So many creative entrepreneurs selling their goods in one place. We didn't have enough time to do it justice and when I go back I will plan for several hours in the Spice Village. You will want to too. Trust me.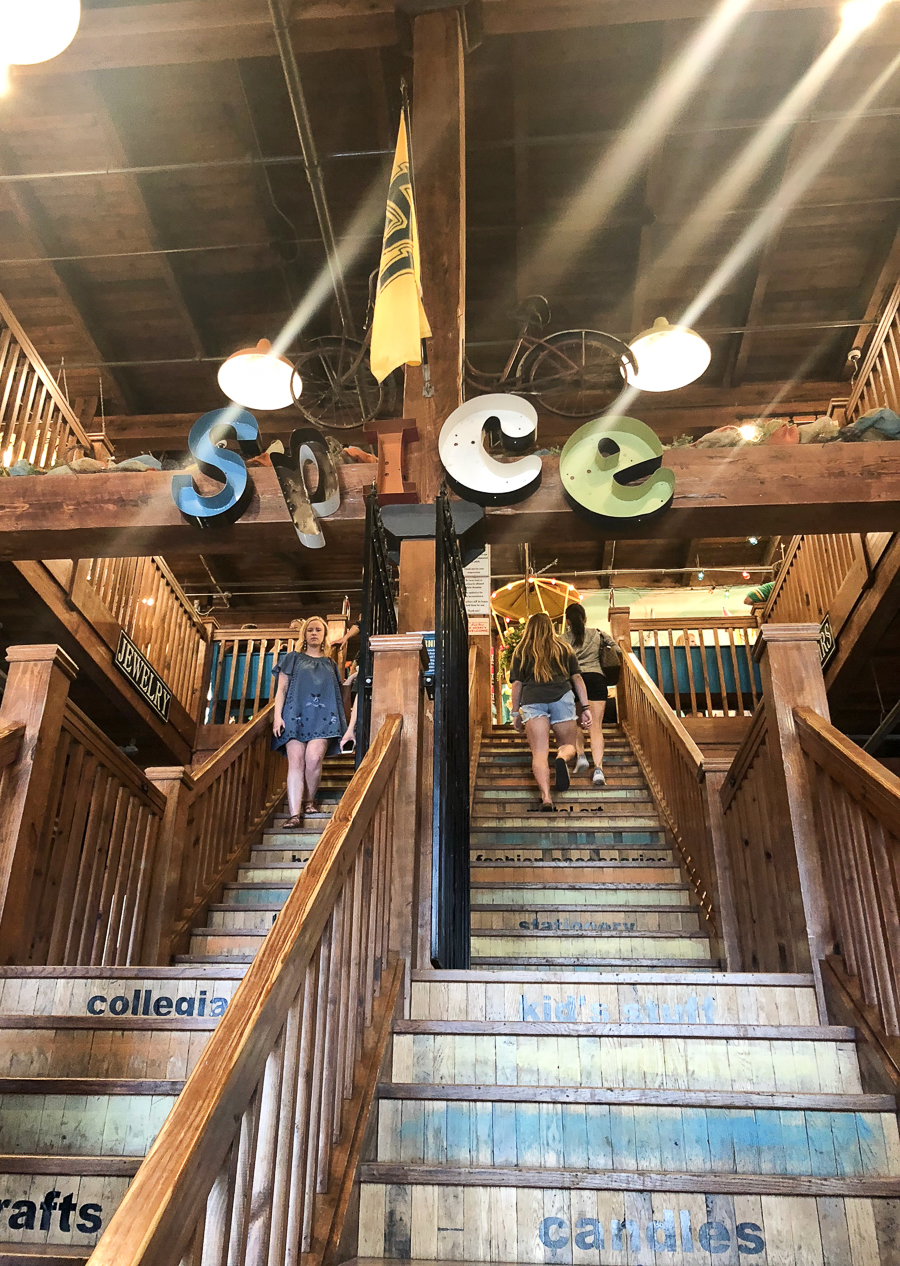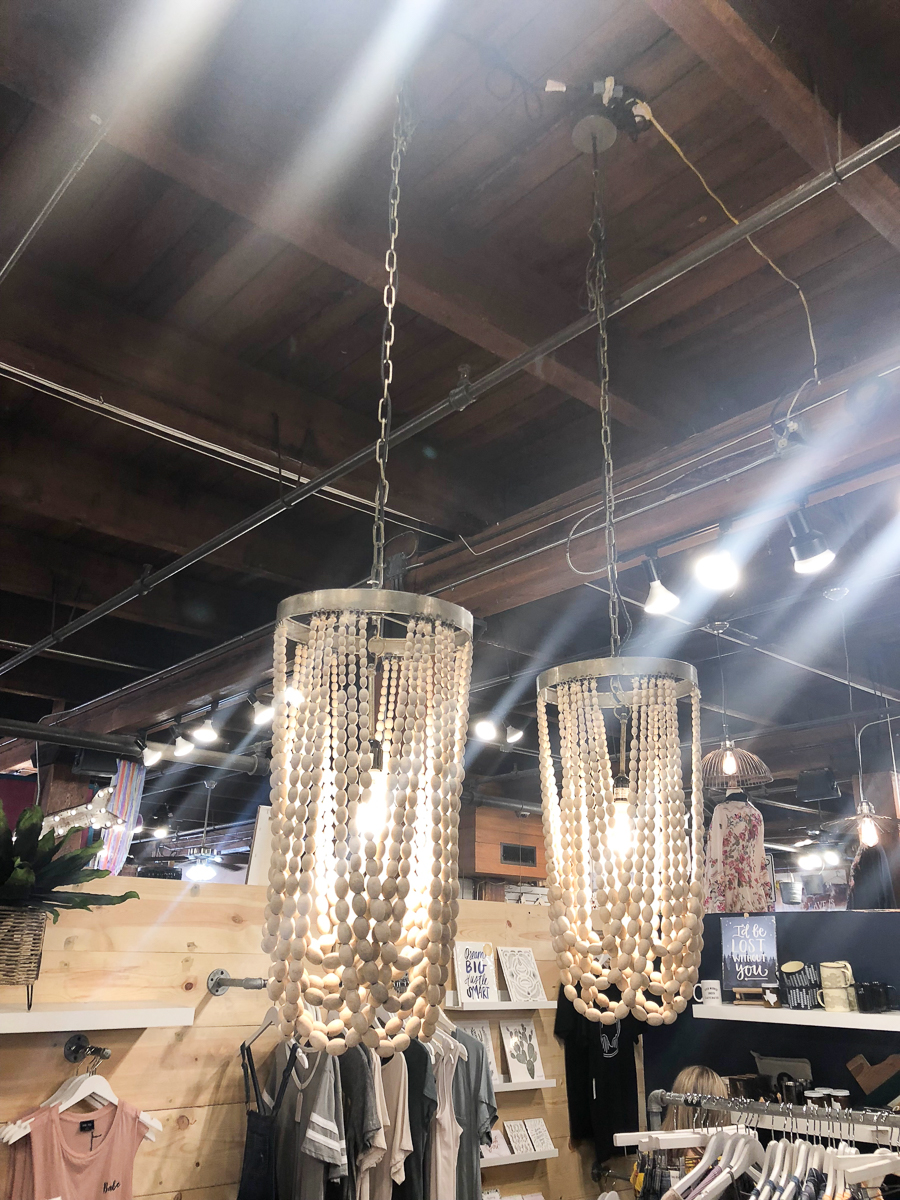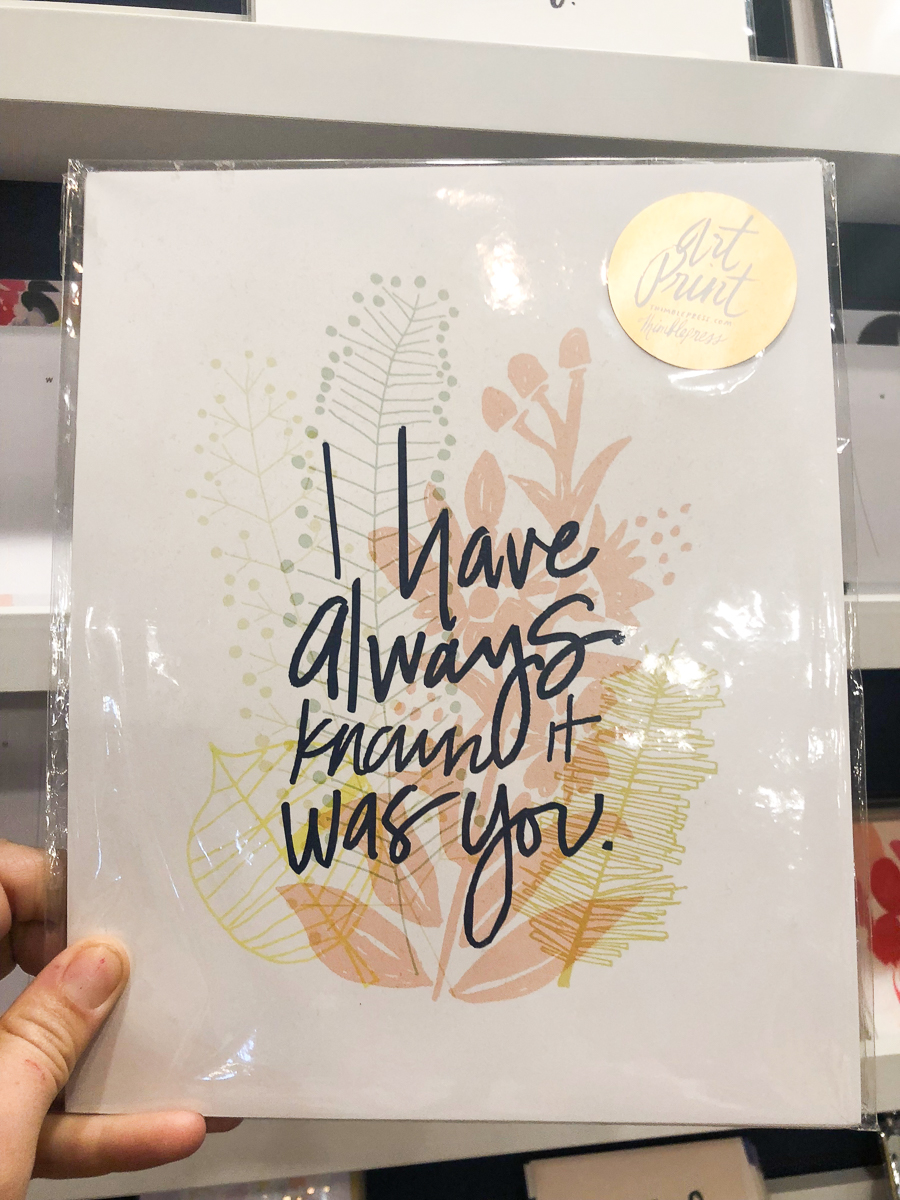 Thanks so much for reading this post and I hope you found plenty of information for How to Plan the Perfect Trip to Magnolia Market and Waco. Most of all, I hope you realize that Waco truly is a City with Soul and there is SO much more to do there than just visit the Silos. Stay at the Gathering Oaks Retreat and Have some s'mores  with your family, friends, or sweetheart. Stop by Harp Design Co and the Findery.