Today I'm sharing all about Mark and Graham Personalized Holiday Gifting!  I recently became acquainted with Mark and Graham and let's just say, I fell in love.  Nothing says thoughtful holiday gift like a monogrammed gift, in my opinion, and Mark and Graham has an unprecedented selection of personalized gifts available.  Recently, I was talking with some of my girlfriends and we were perusing the Mark and Graham website together.  They, like me, were blown away by the selection of personalized gift and everyone was selecting gifts for people on their holiday list. My best friend said, "Mark and Graham is perfect for everyone, especially that really hard to buy for person."
That pretty much sums it up I think.  Mark and Graham is the place to go to buy for everyone on your Christmas list, especially those people who are hard to buy for.  You know the people I'm talking about…the ones who already have everything or you just have a hard time finding something you think they will like.  Trust me — Mark and Graham is the solution!  Buy someone a personalized set of stemless wine glasses or coasters, a monogrammed wood and marble cheese board, or a monogrammed cuff.  I'm also obsessed with their charging bracelets and key chains — what a unique, useful gift.  Goodness knows my entire family and my teenagers definitely need these charging bracelets!.  And oh yes, as you will see from our photos, we love the Mark and Graham personalized pajamas.  They are on sale for $49 right now so now is the time to order so you can have matching Christmas family pj's for Christmas morning!
Hope you enjoy this post on Mark and Graham Personalized Holiday Gifting and I hope it helps take the stress out of your holiday shopping.  Trust me, there is something for everyone on your holiday list all in one place — Mark and Graham!  OH!  And did I mention that they have holiday gift wrapping available and free shipping?  That's what I'm talking about!
Happy Shopping everyone and Happy Holidays from the Millers!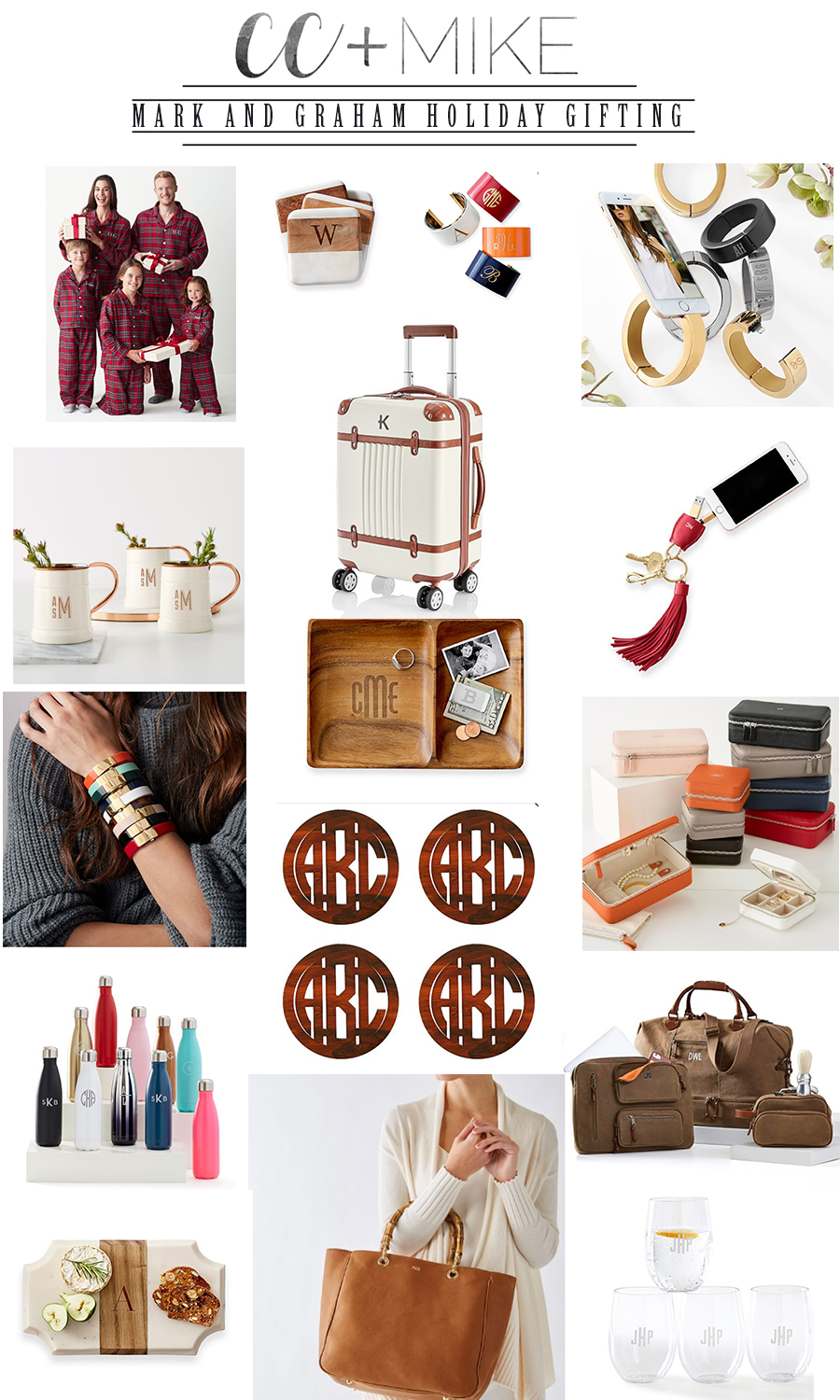 SCROLL AND TAP TO SHOP OUR MARK AND GRAHAM HOLIDAY GIFTING IDEAS:

Adult Tartan Pajamas | Kids Tartan PJ's | Windowpane Throw Blanket  | Monogrammed Charging Bracelet | Monogrammed Carry-On | Enamel and Copper Mugs | Monogrammed Windowpane Blanket Scarf  | Light Up USB key chains | Travel Jewelry Case | Vivid Bangle | Mercer Overnight Bag | Acacia Valet | Acrylic Personalized Coasters| S'Well Water Bottle  | Wood and Marble Cheese Board | Colorblock Cuff | Outdoor Stemless Wine Glasses | Wood and Marble Coasters |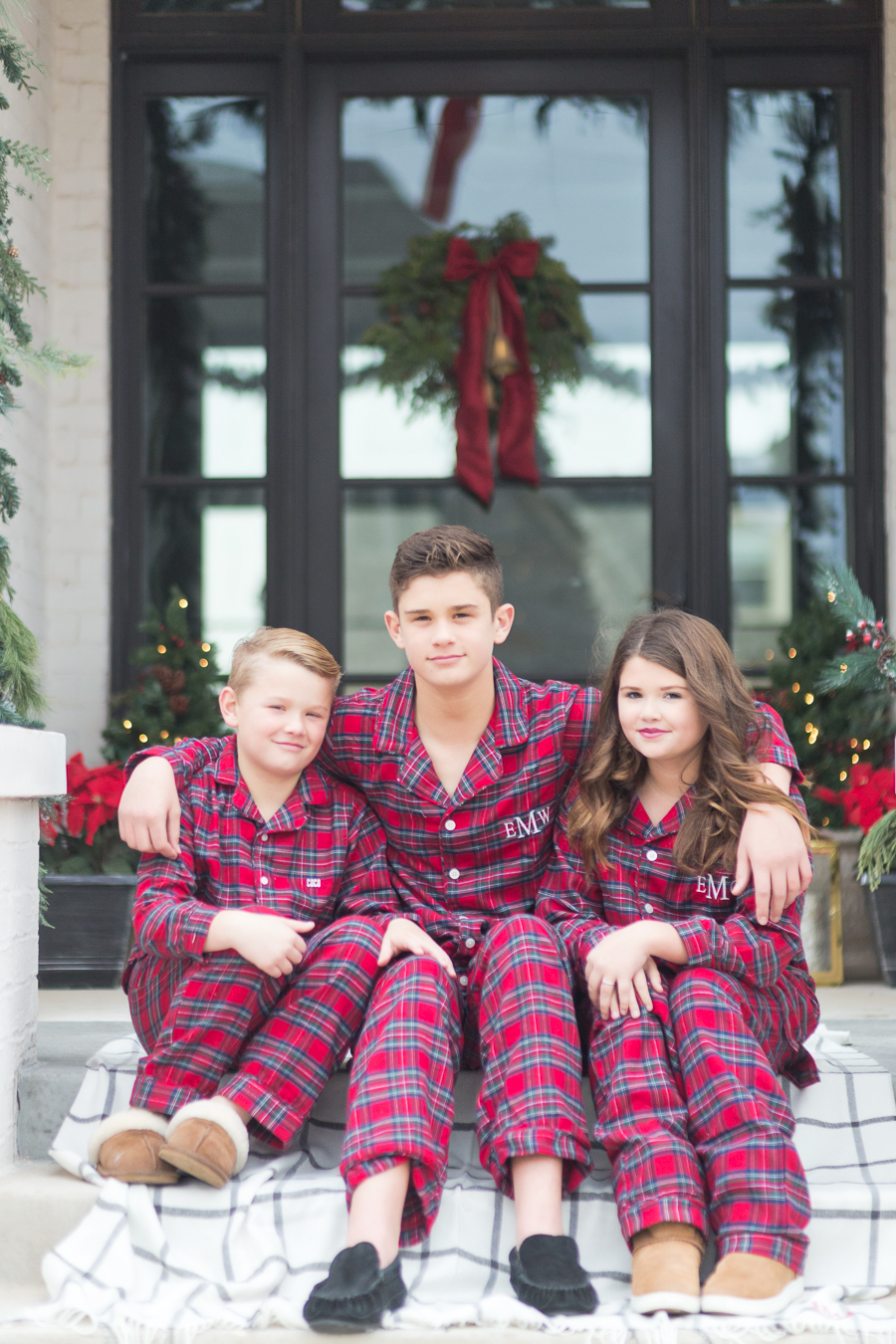 SCROLL AND TAP TO SHOP THIS LOOK:

I'm also loving our new copper/enamel mugs from Mark and Graham.  Whether you're hosting a kid's hot cocoa party or an adult party, Mark and Graham has the perfect bar or glassware!  They also make amazing gifts!
SCROLL AND TAP TO SHOP MARK AND GRAHAM BAR + GLASSWARE: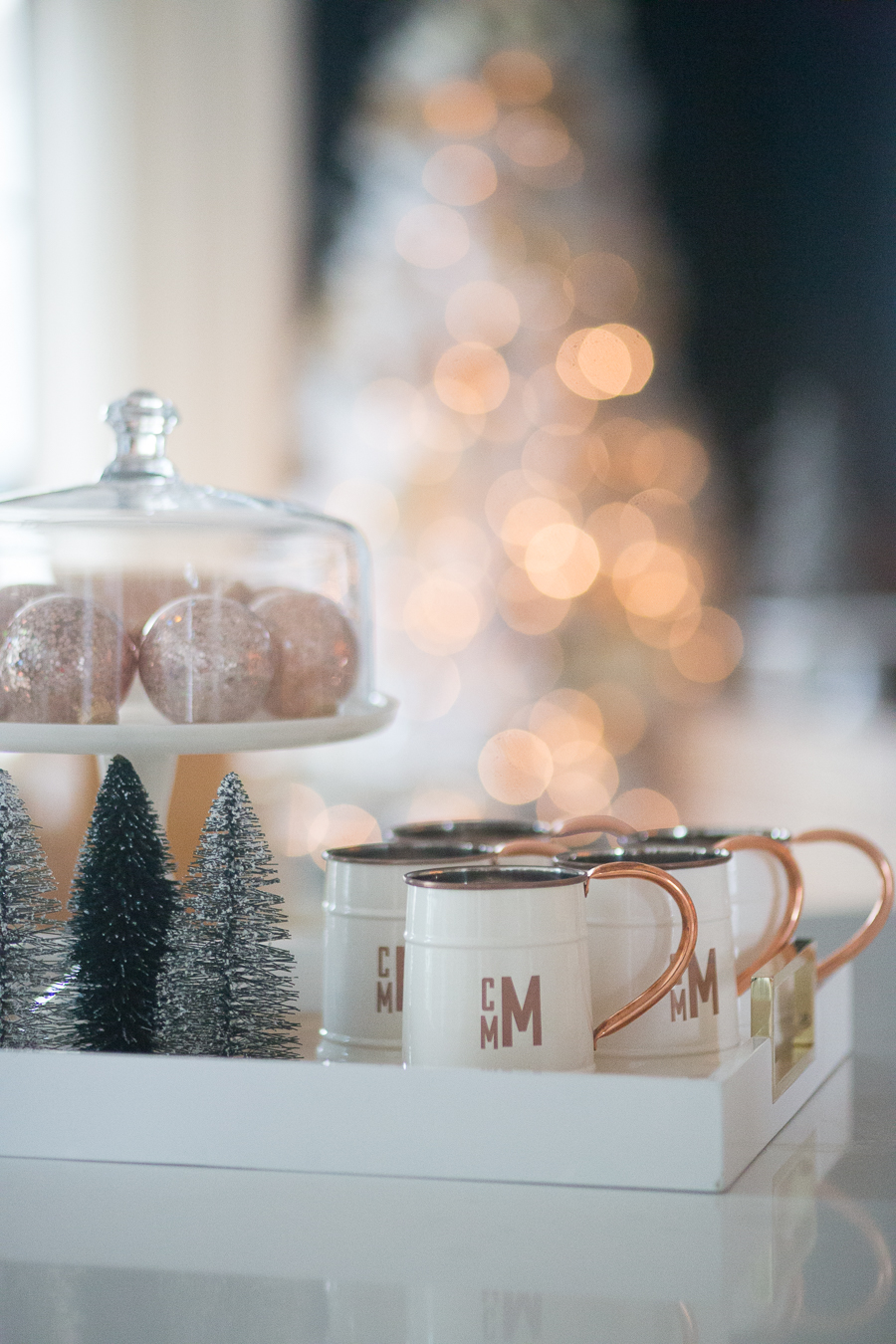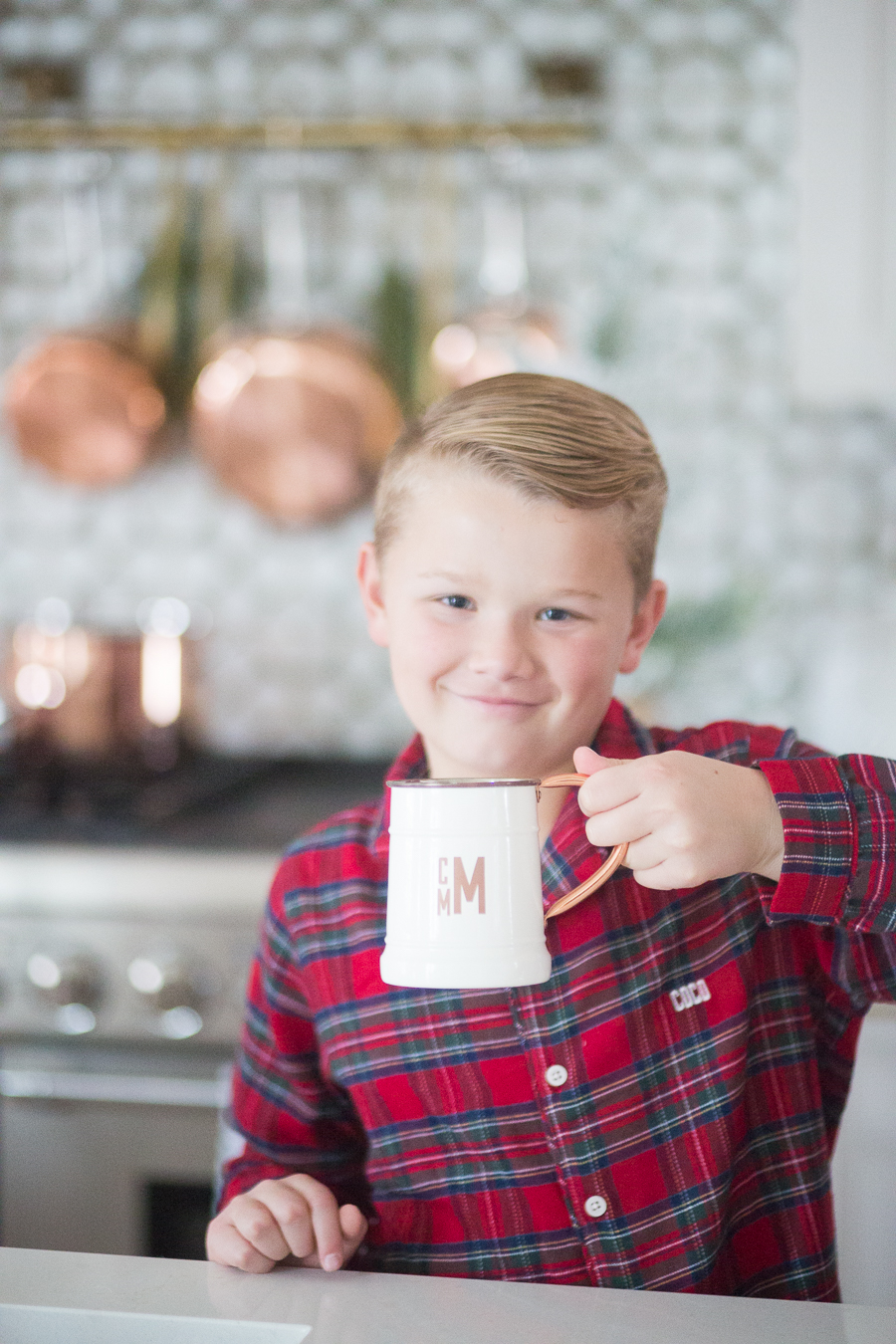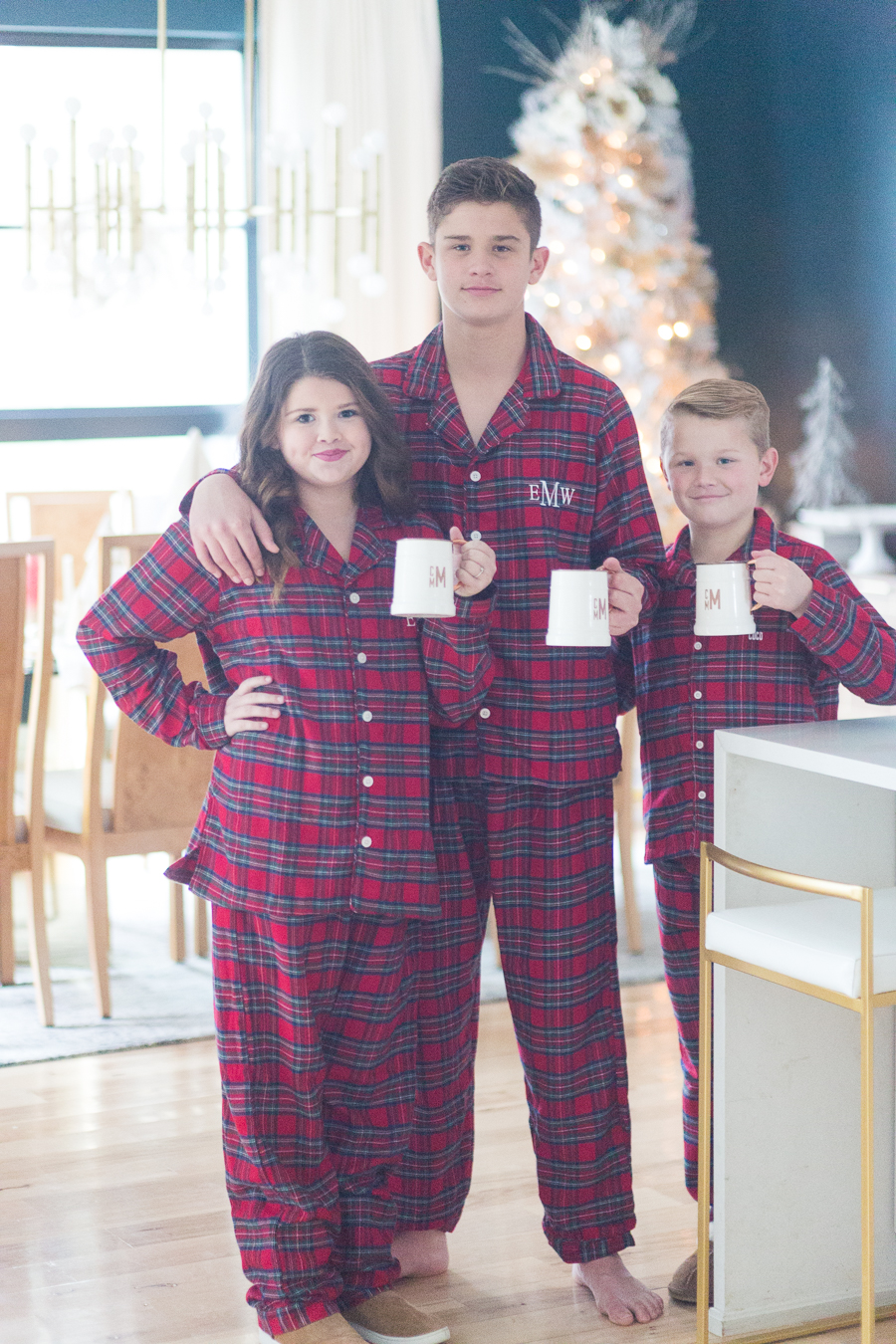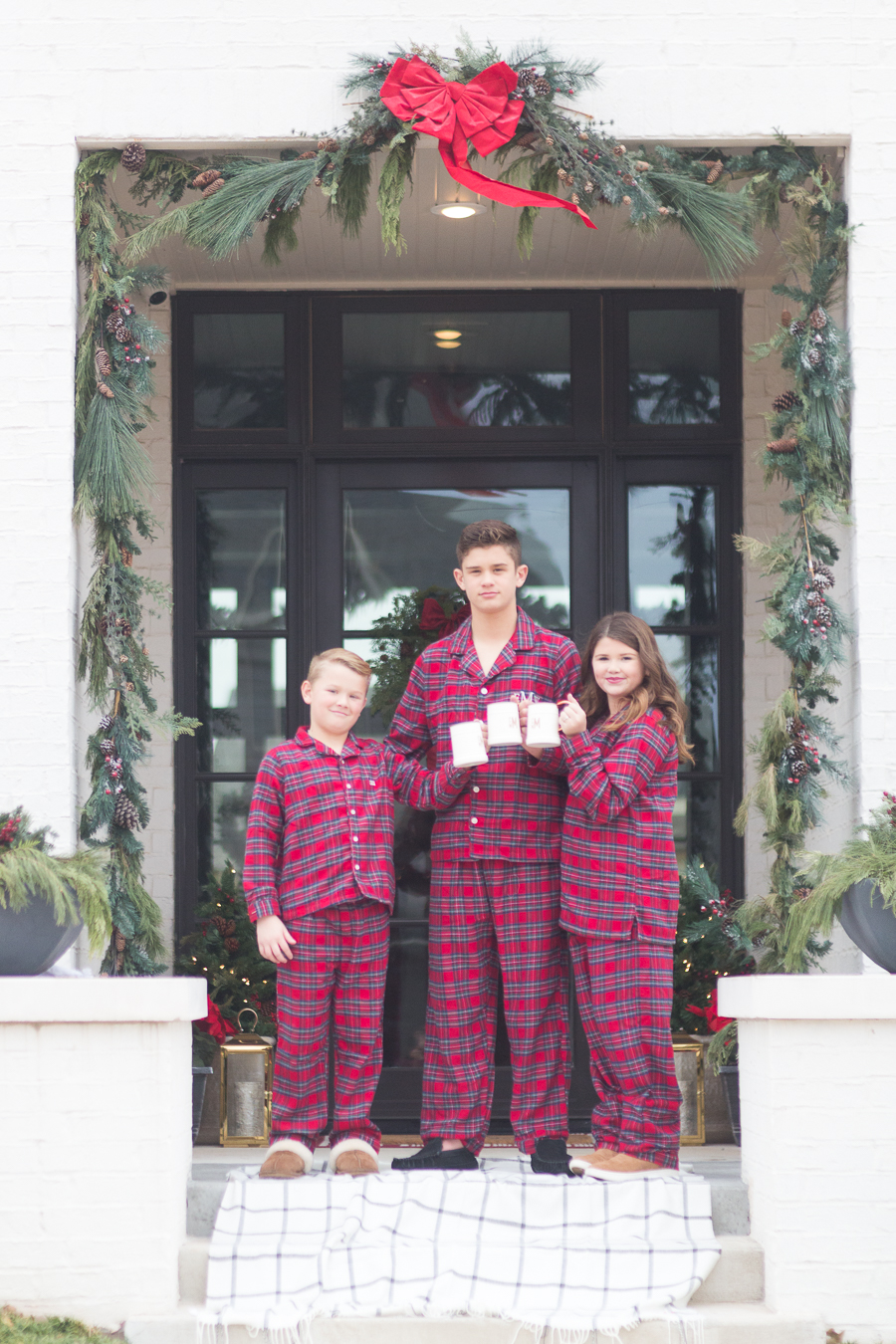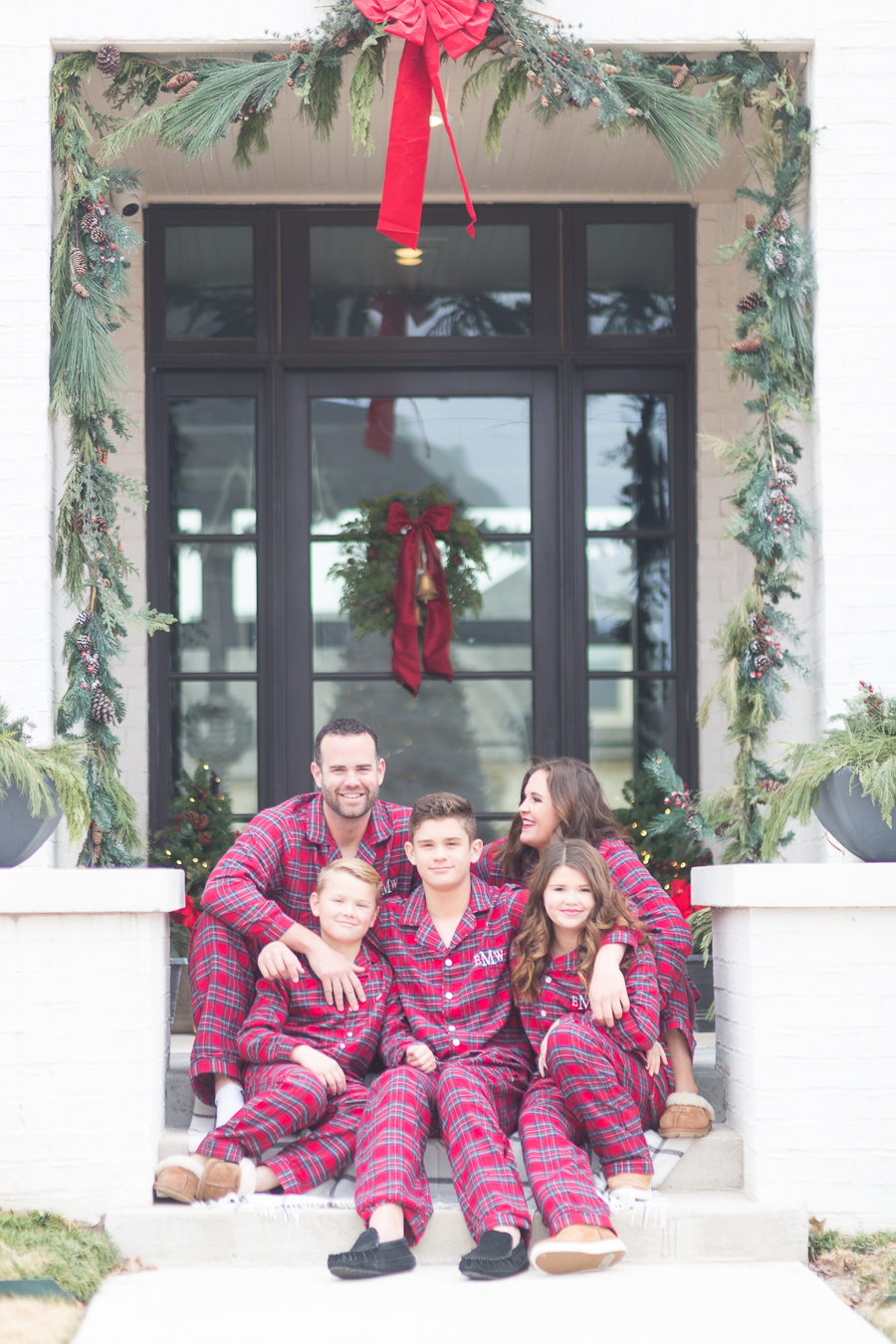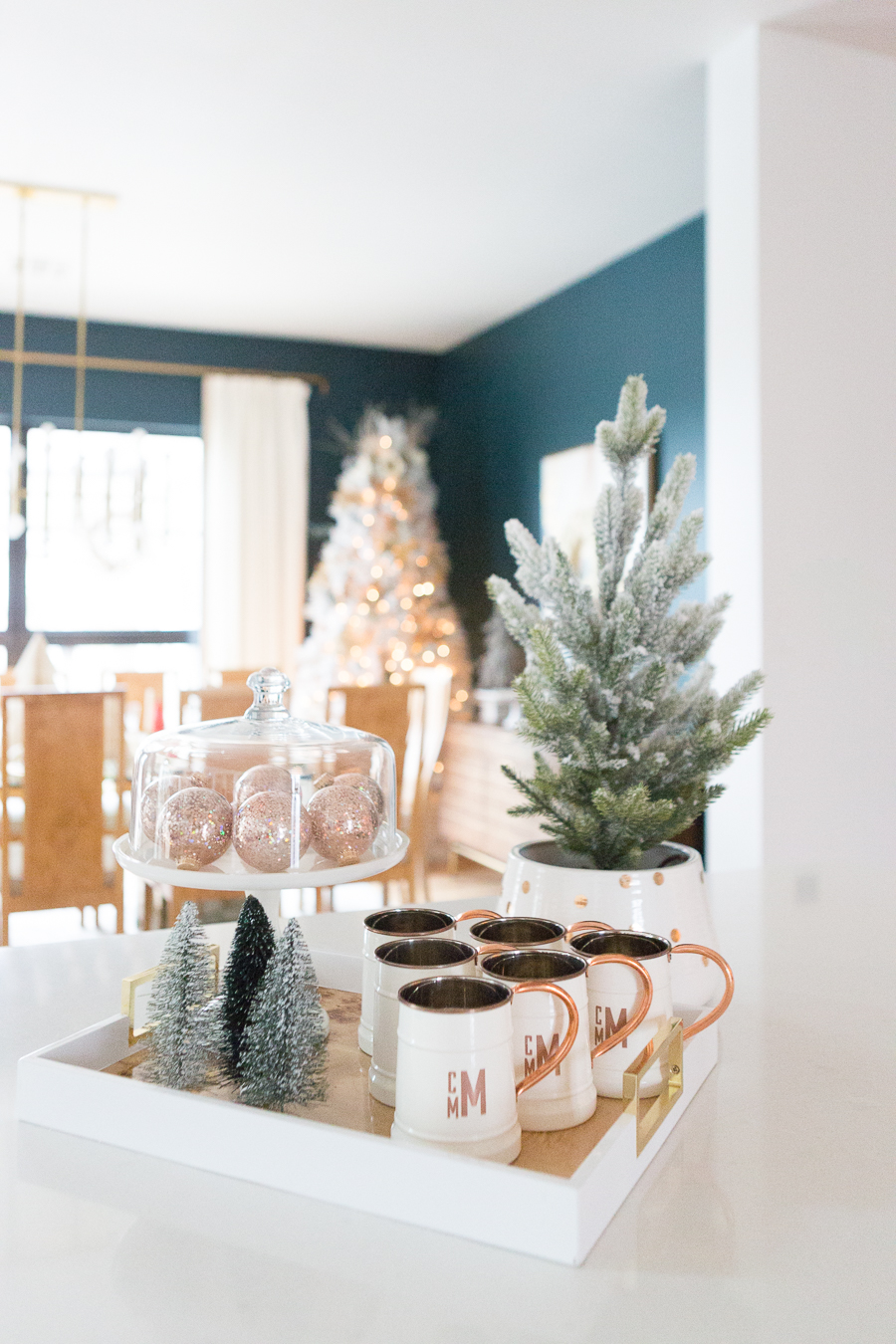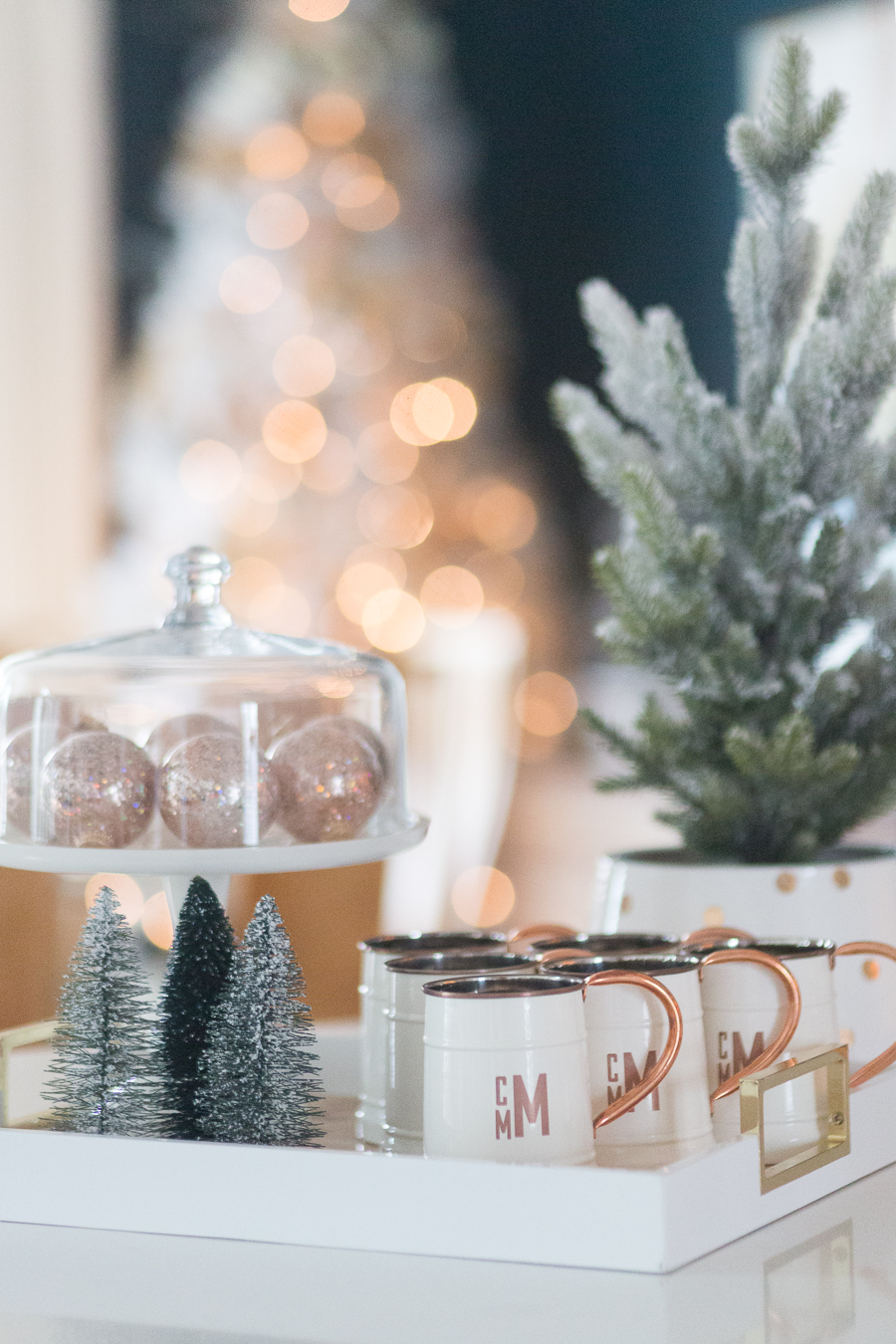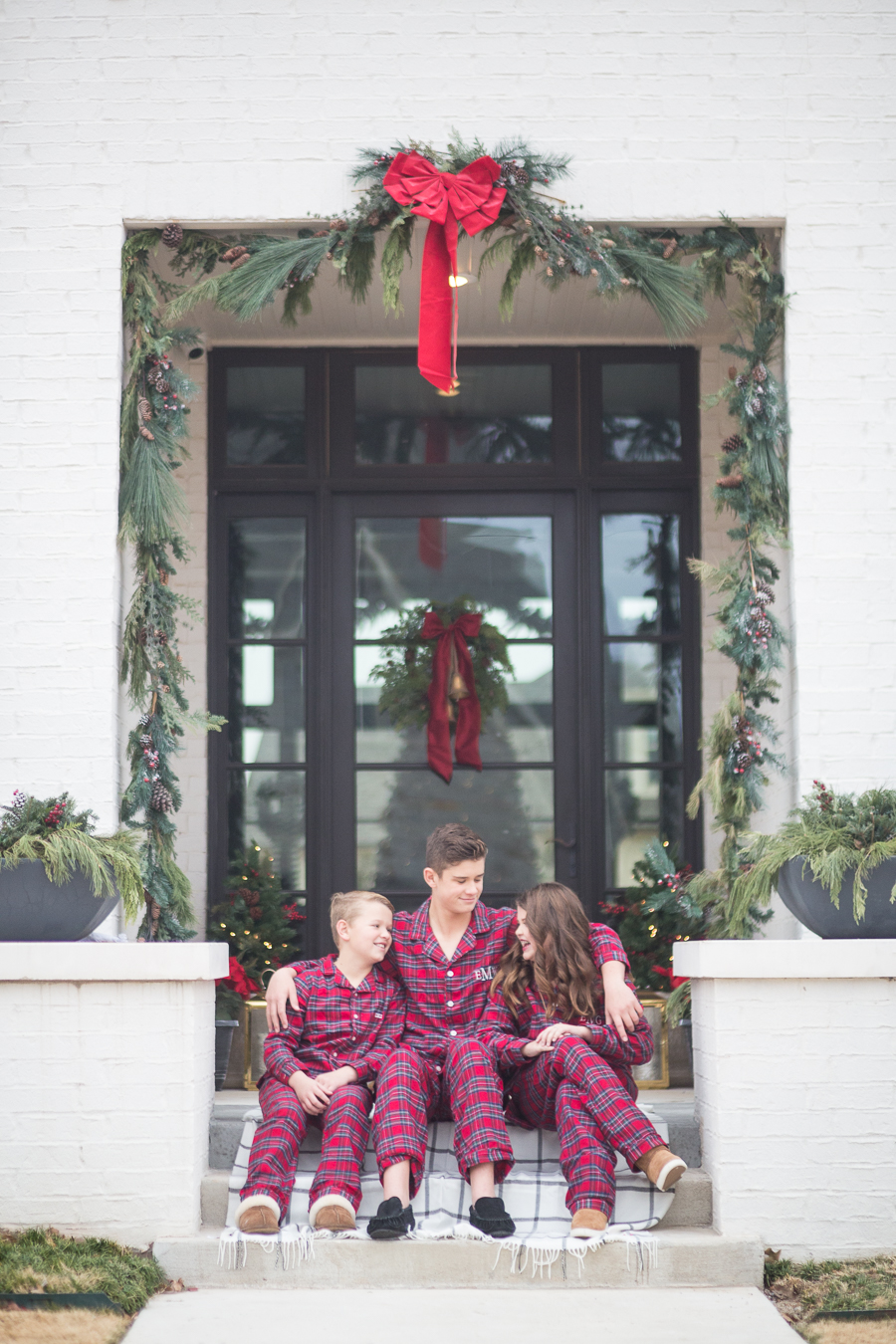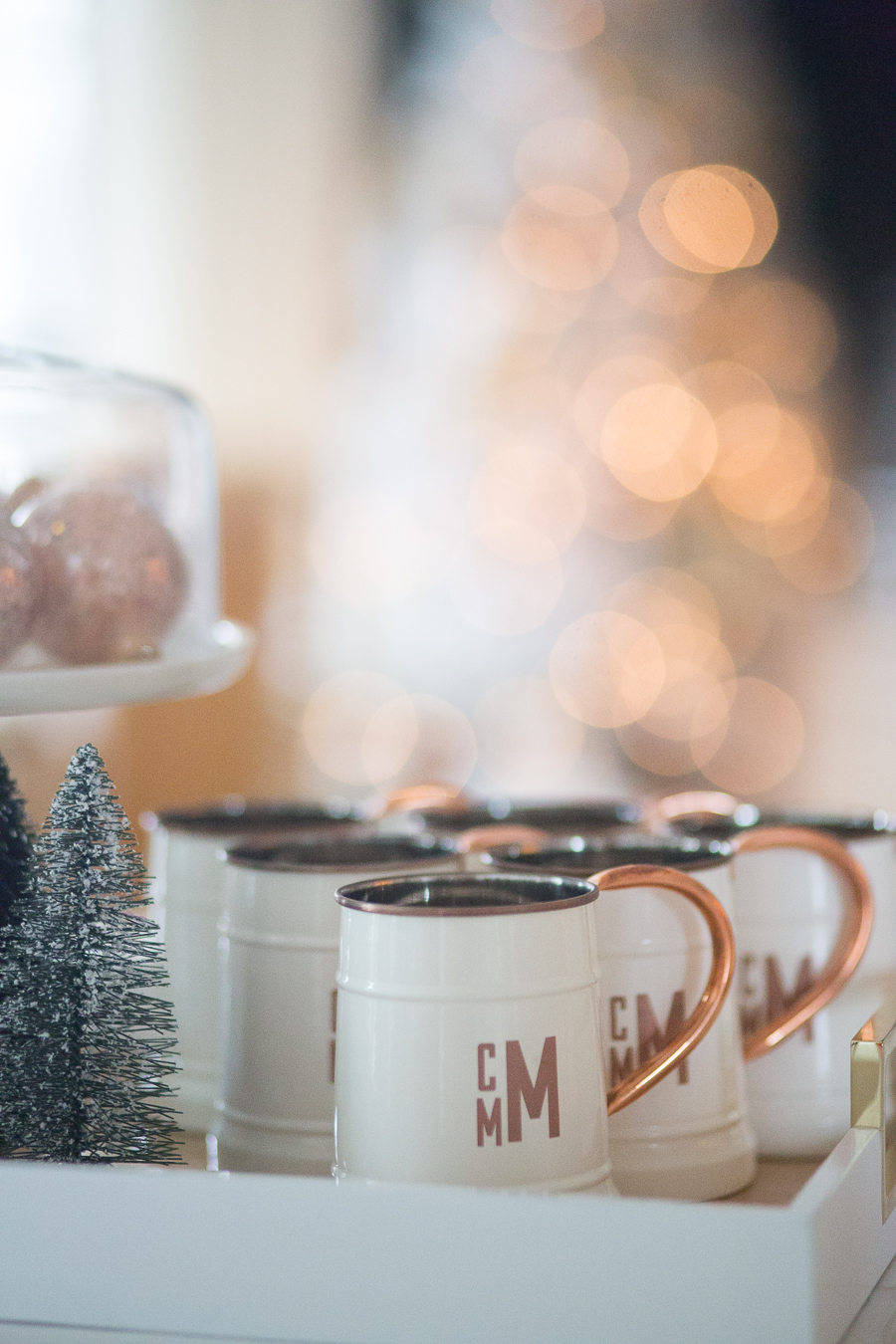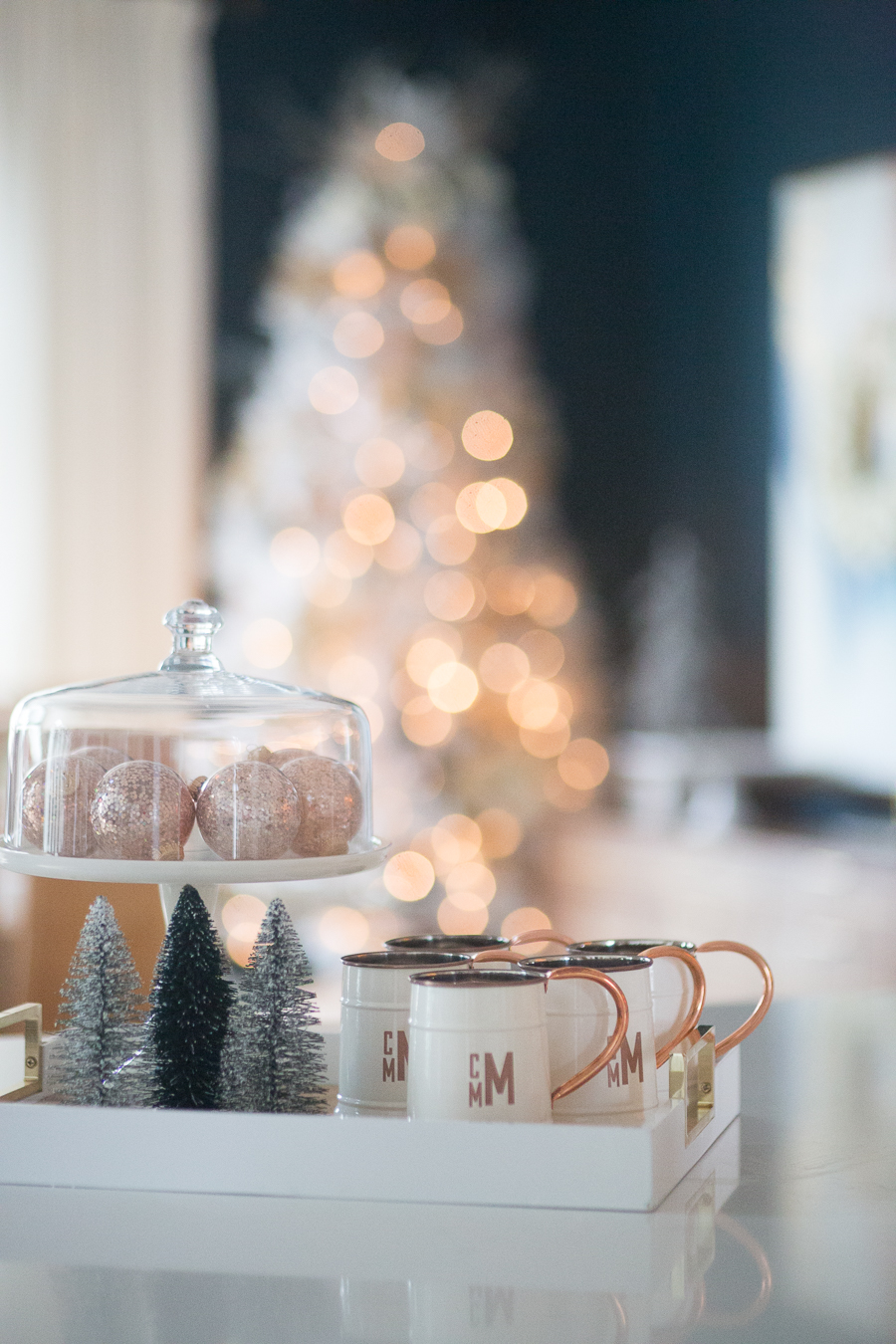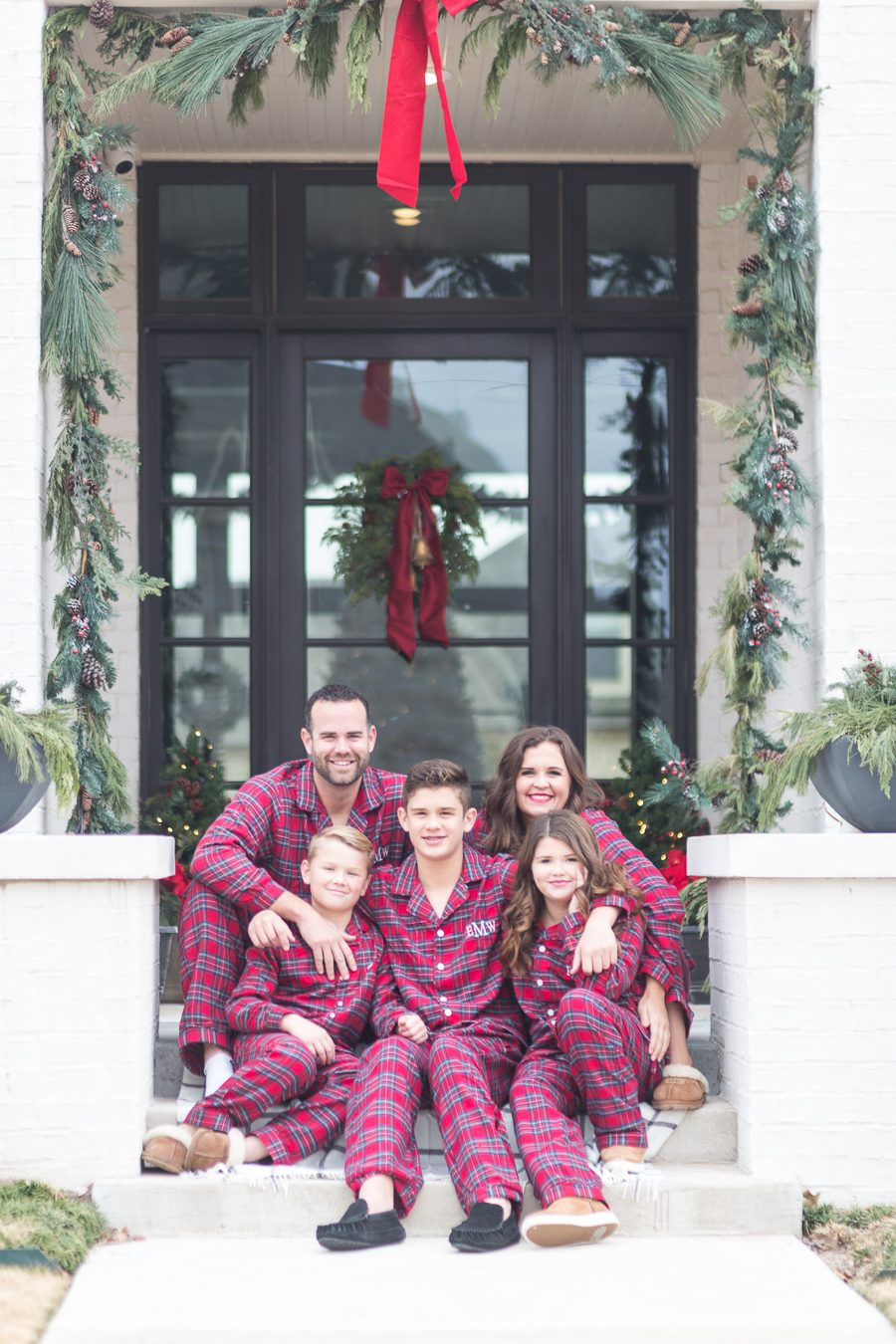 Thanks for stopping by to learn more about Mark and Graham Personalized Holiday Gifting!  If you'd like more from CC and Mike, you can follow us on Instagram | Facebook | Pinterest