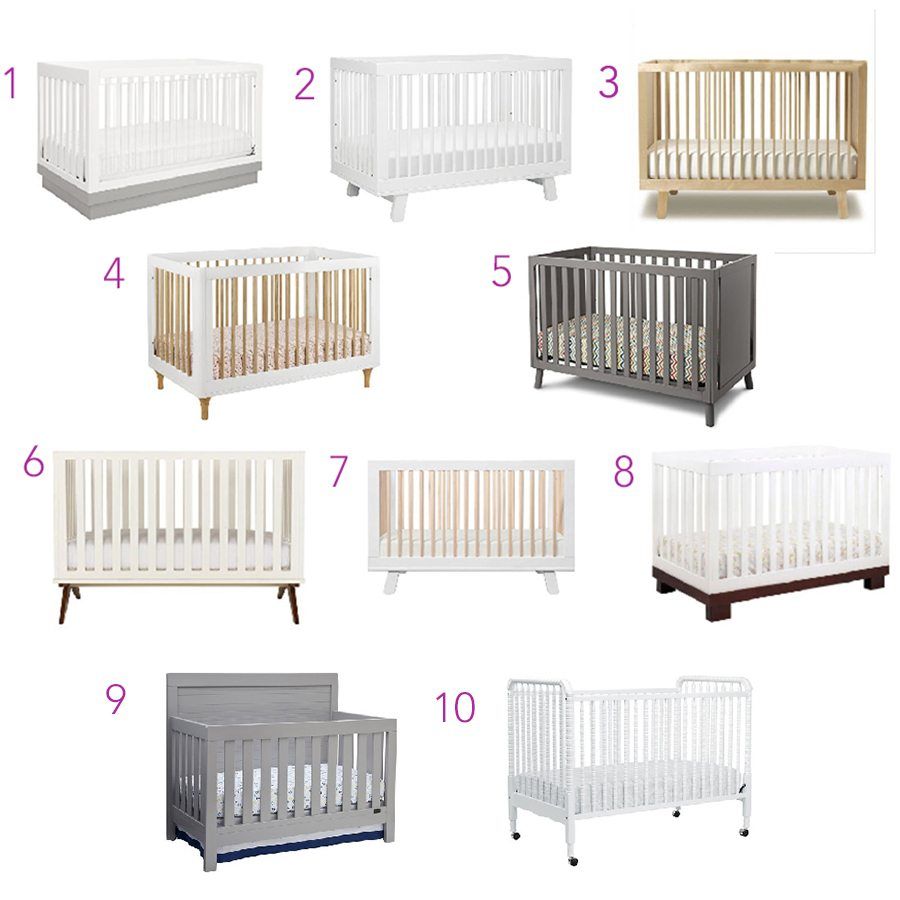 1. Babyletto Harlow 3 in 1 2. Babylett Hudson 3 in 1 3. Oeuf Sparro Crib 4. Babyletto Lolly Convertible Crib 5. Delta manhattan Crib 6. DwellStudio Crib 7. Babyletto Hudson Crib 8. Babyletto Crib – Espresso| 9. Simmons Convertible Crib | 10. Target Jenny Lind Crib
Maybe it's the fact that my baby is about to turn eight years old or something, but I swear I've been dying to design a nursery lately; so, I thought I would do a fun post on my choices for Top 10 Modern Home Decor Baby Cribs.

When I was planning my baby's nurseries, I had the hardest time finding a cute crib and now there are tons of amazing crib designs for modern home decor out there.  I recently did a newborn session for my friend Haley Ragsdale—pause to say everyone should go follow her insta account right now because she is an unbelievably talented artist—and I was smitten by the nursery she designed in her master bedroom.  Isn't it just swoon worthy?  I especially love the clean lines of the crib.  Here are some of the products Haley used in her nursery.
Finding the right crib is so important for your nursery design and there are so many cute and affordable crib options for modern home decor from places like Pottery Barn Kids and even Amazon. I've sourced all my favorites for you.  Hope you find something you like!  And if you're in the Tulsa area and you need me to help with your nursery, I'm just dying to do a baby room.  Just saying.

Don't forget to contact my friend Haley to  you're needing an amazing custom piece of art commissioned.  She is such a talent and everyone should have some of her art in their home. While you're over there, you might tell her you're dying to see the rest of her amazing home. I keep trying to convince her to let us in her house to see her ridiculous design skills—you guys she's so good—so, hopefully, we will be taking a little tour of more than just her nursery soon!