I'm sharing How to Organize Your Jewelry with Walmart Home today!  If you're like me, you have a long list of home organization projects you are hoping to tackle in 2020, and Walmart is the place to help you refresh and reorganize your home affordably!  My jewelry organization has been, well, let's just say completely nonexistent so it was the first project I decided to tackle for the new year.
*I have been compensated for this blog post.  All thoughts and opinions are my own.
My Favorite Organization Products
Walmart Home has so many incredible products to help you live better in 2020 by getting organized and making small, healthy changes to everyday life. I've been trying to focus on just one small organizational project every month in 2020 and for January, Emmy and I took 30 minutes and organized my jewelry using this affordable mirrored jewelry cabinet:
This jewelry organization system is regularly $149 but is on sale at Walmart for on $89.  In just 30 minutes, Emmy and I were able to take every bracelet, necklace, watch, and earring that I owned and organize it neatly into this jewelry cabinet.  The cabinet hangs easily on the back of a door and has a lock that you can use to lock it for safe storage.  When closed, it is a full-length mirror too.
Here is what the cabinet looks like when closed, hanging on the back of our bathroom door: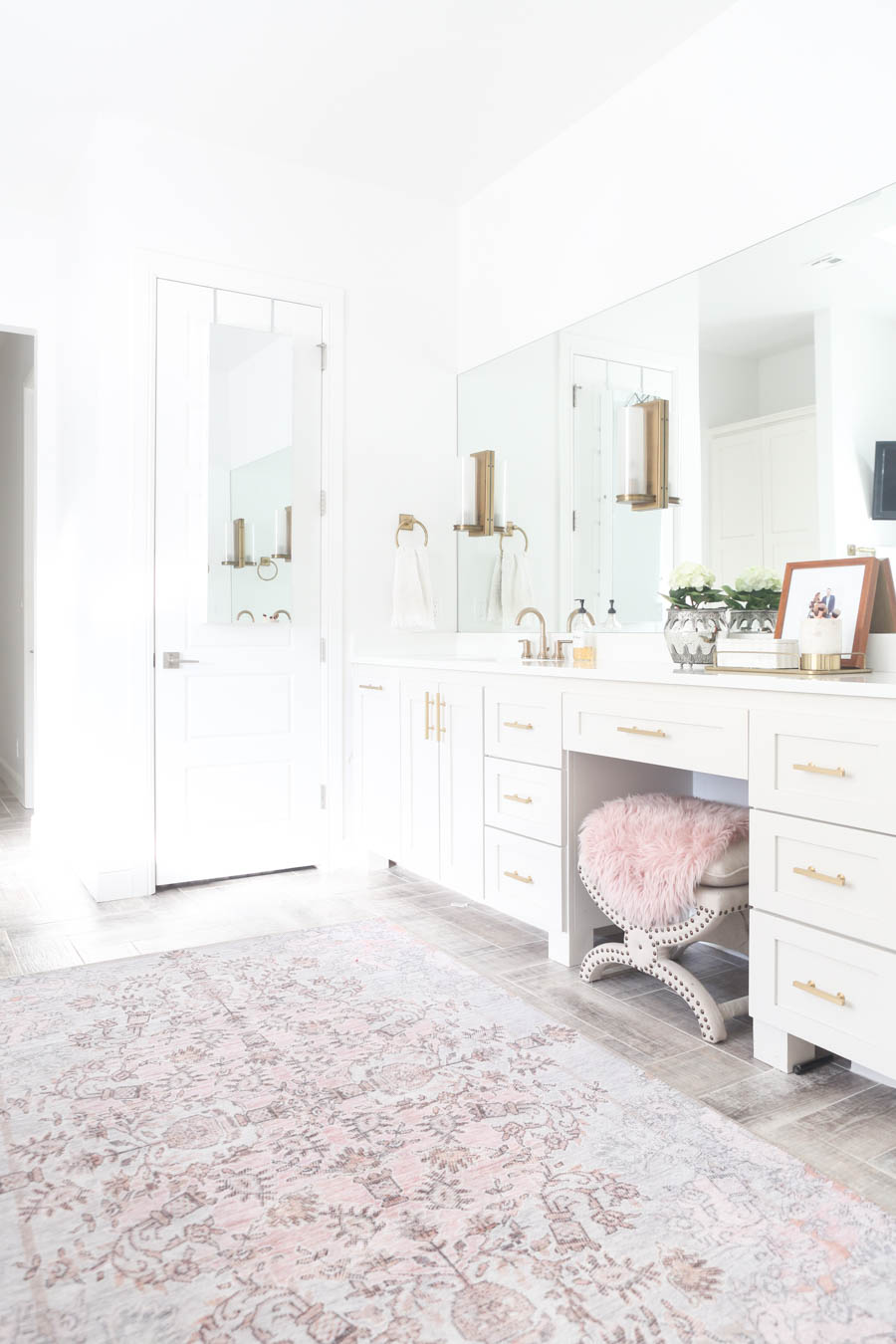 And here is what the jewelry organizer looks like when opened: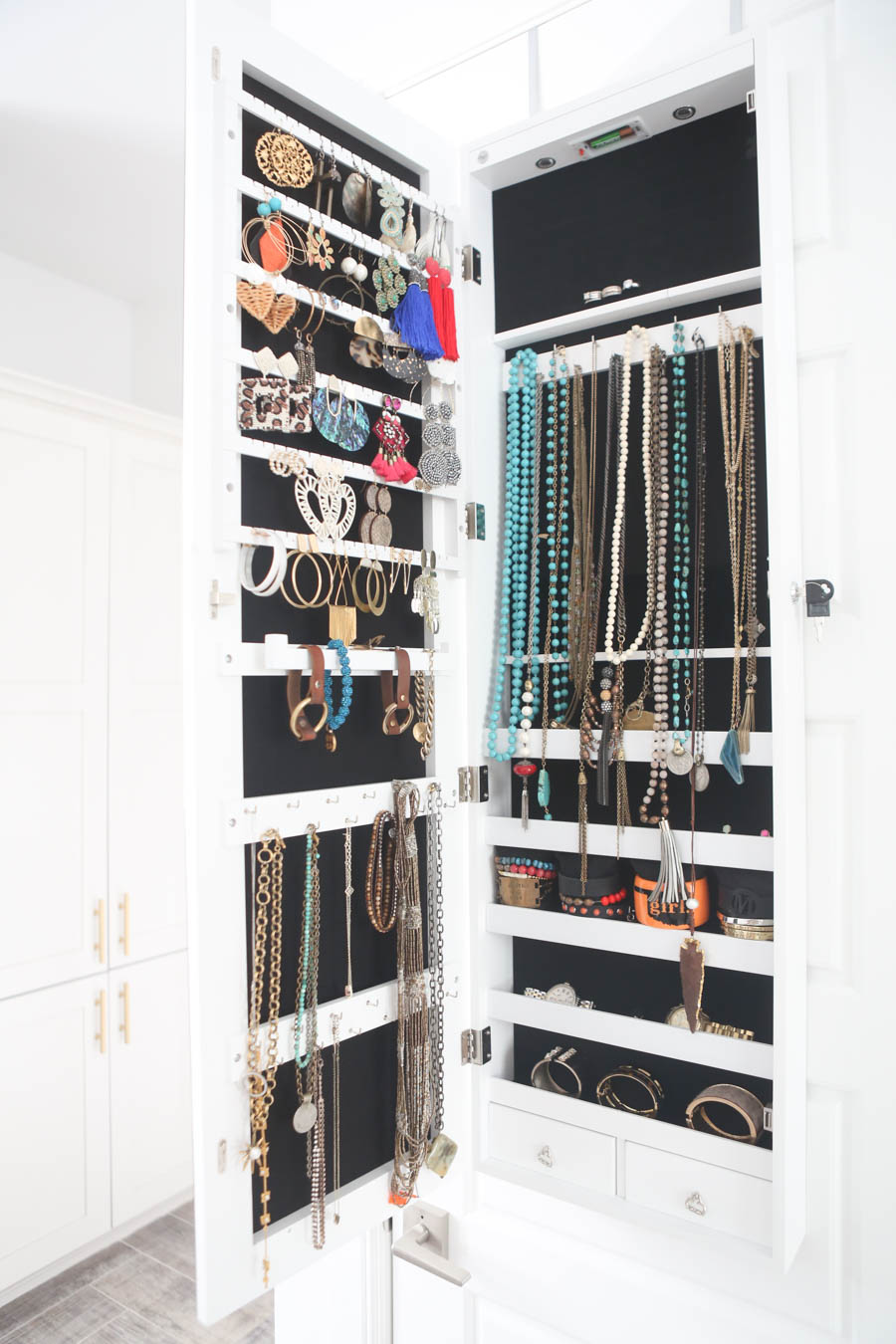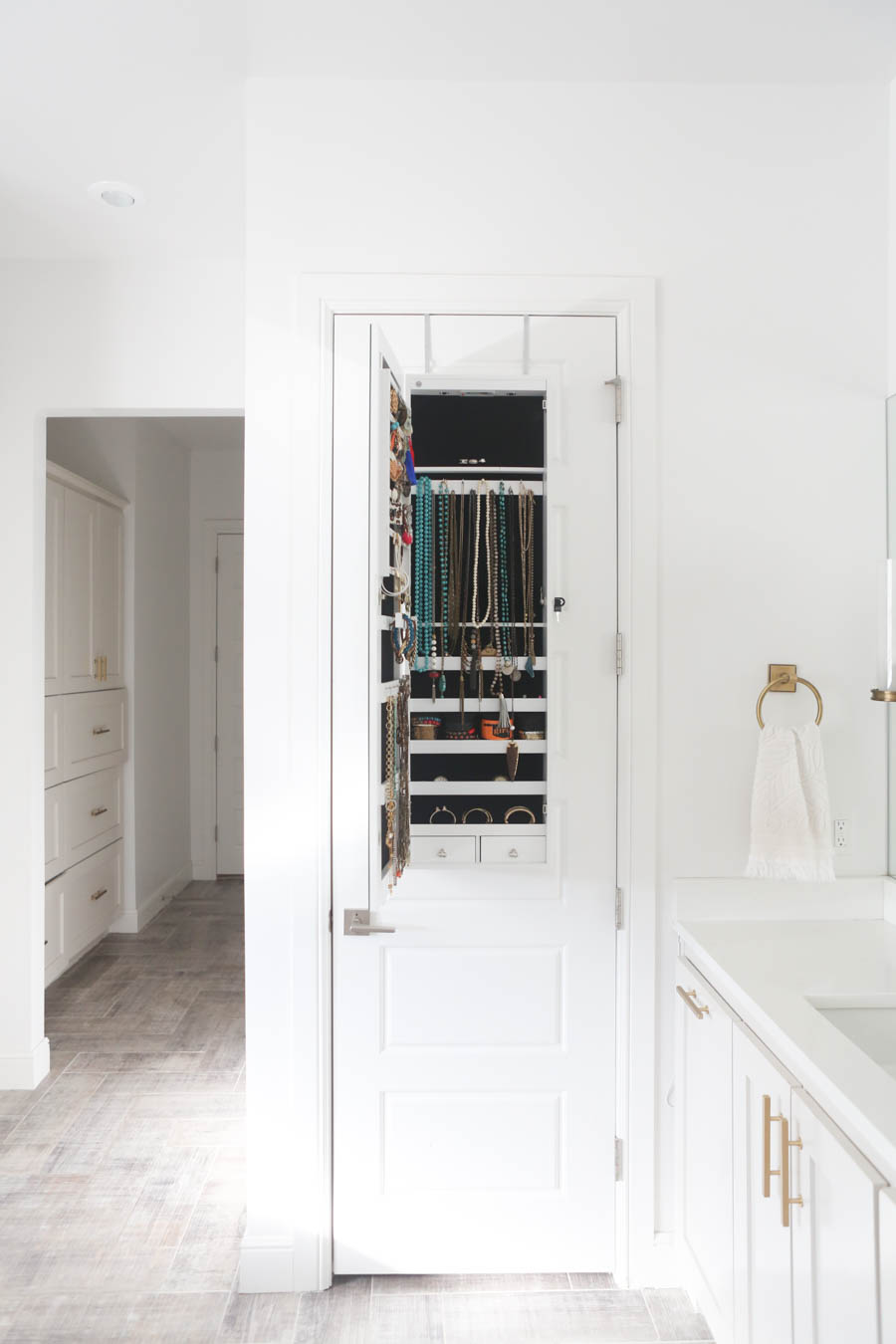 The organizer literally has a spot for everything: watches, bracelets, rings, earrings…you name it and there is a place for it!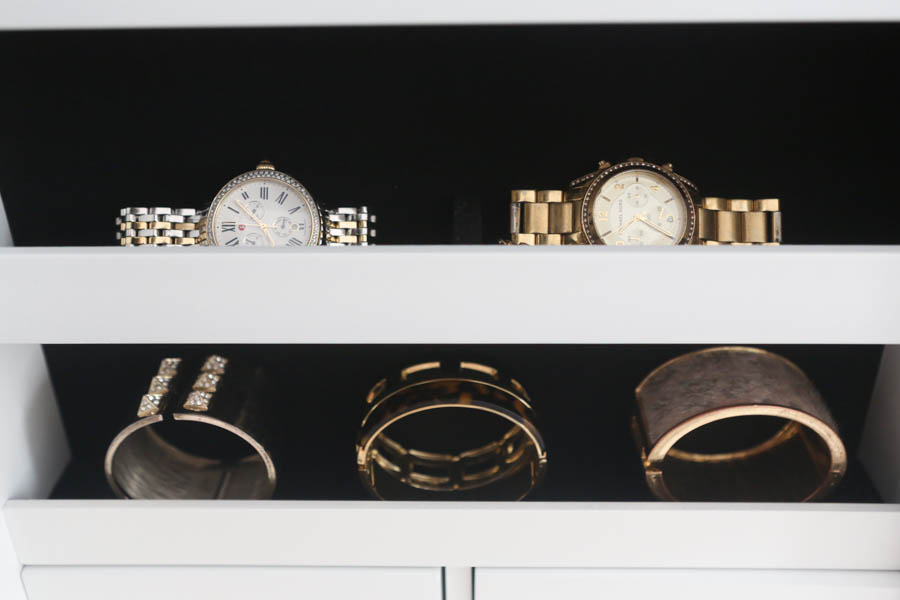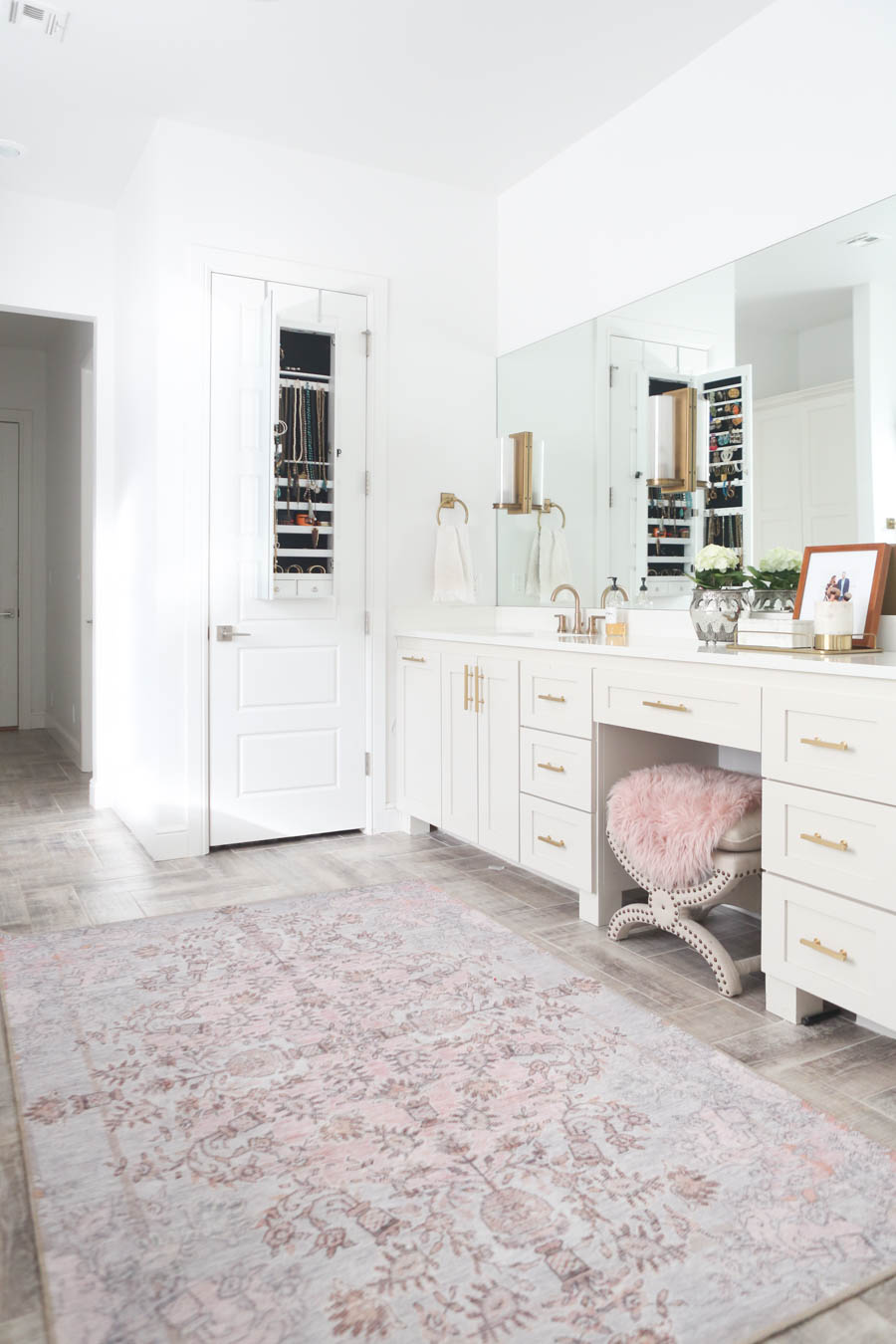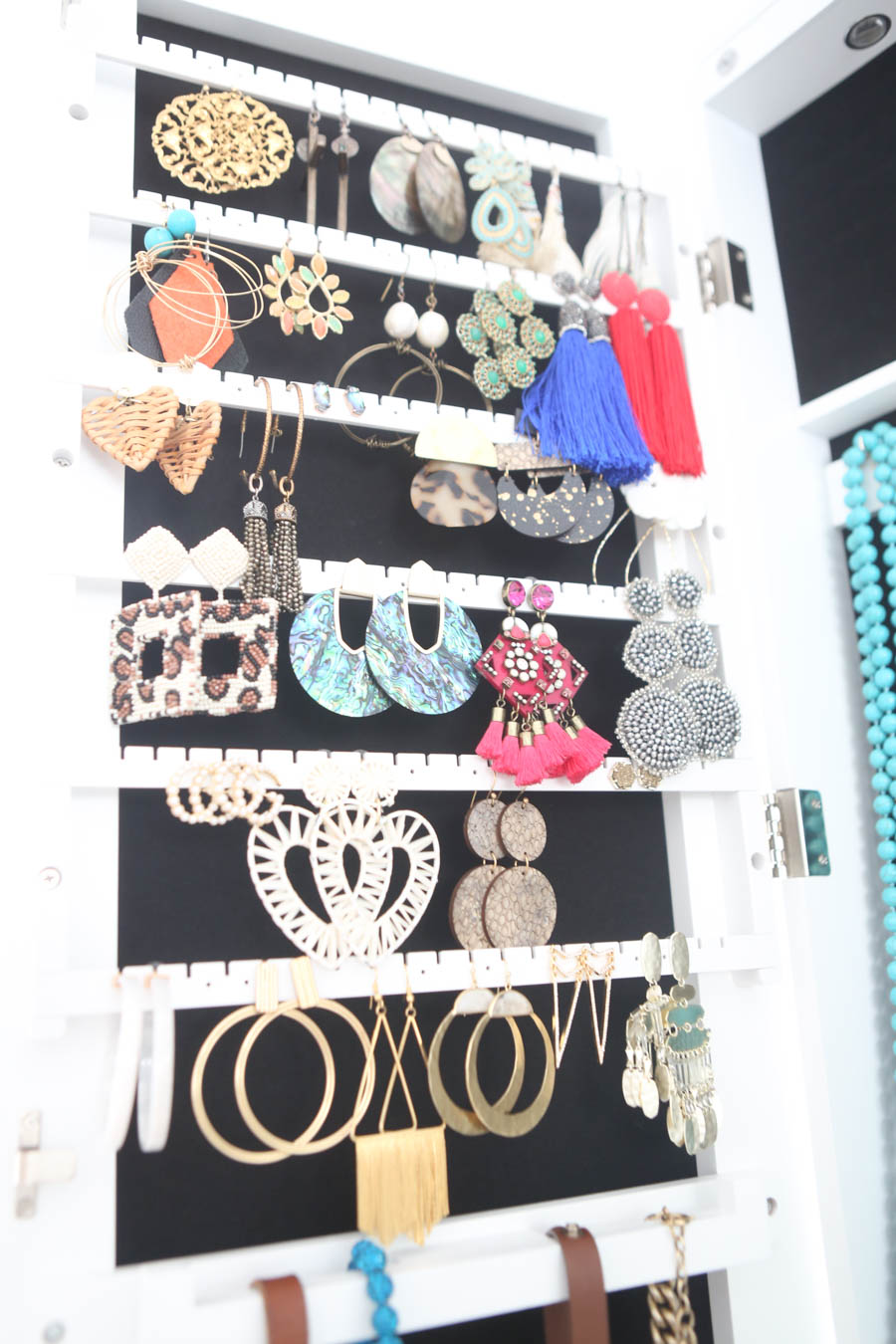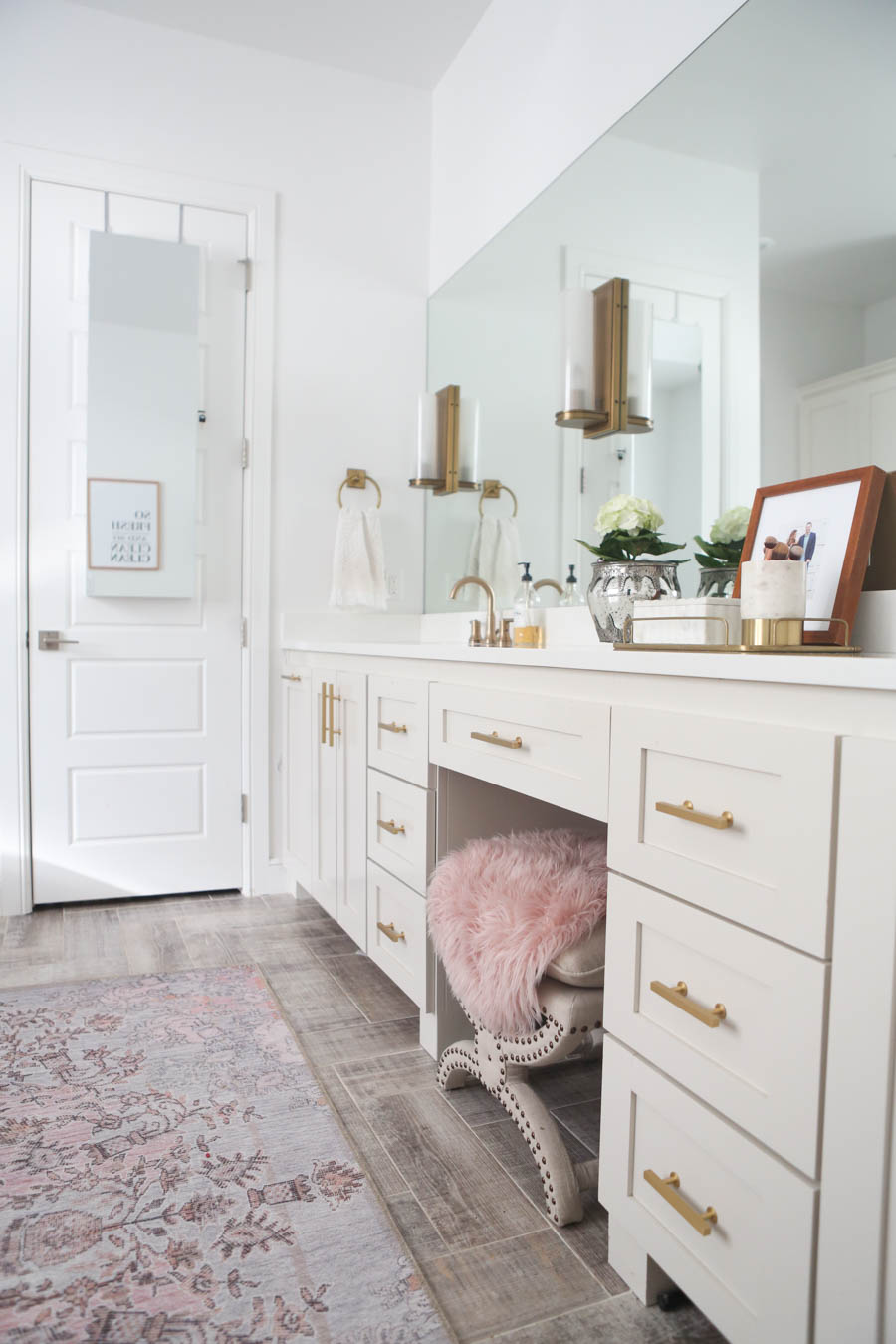 Like I mentioned, there is a lock for safe storage of jewelry as well if you want to put even your wedding rings and precious jewelry inside of the case and lock it!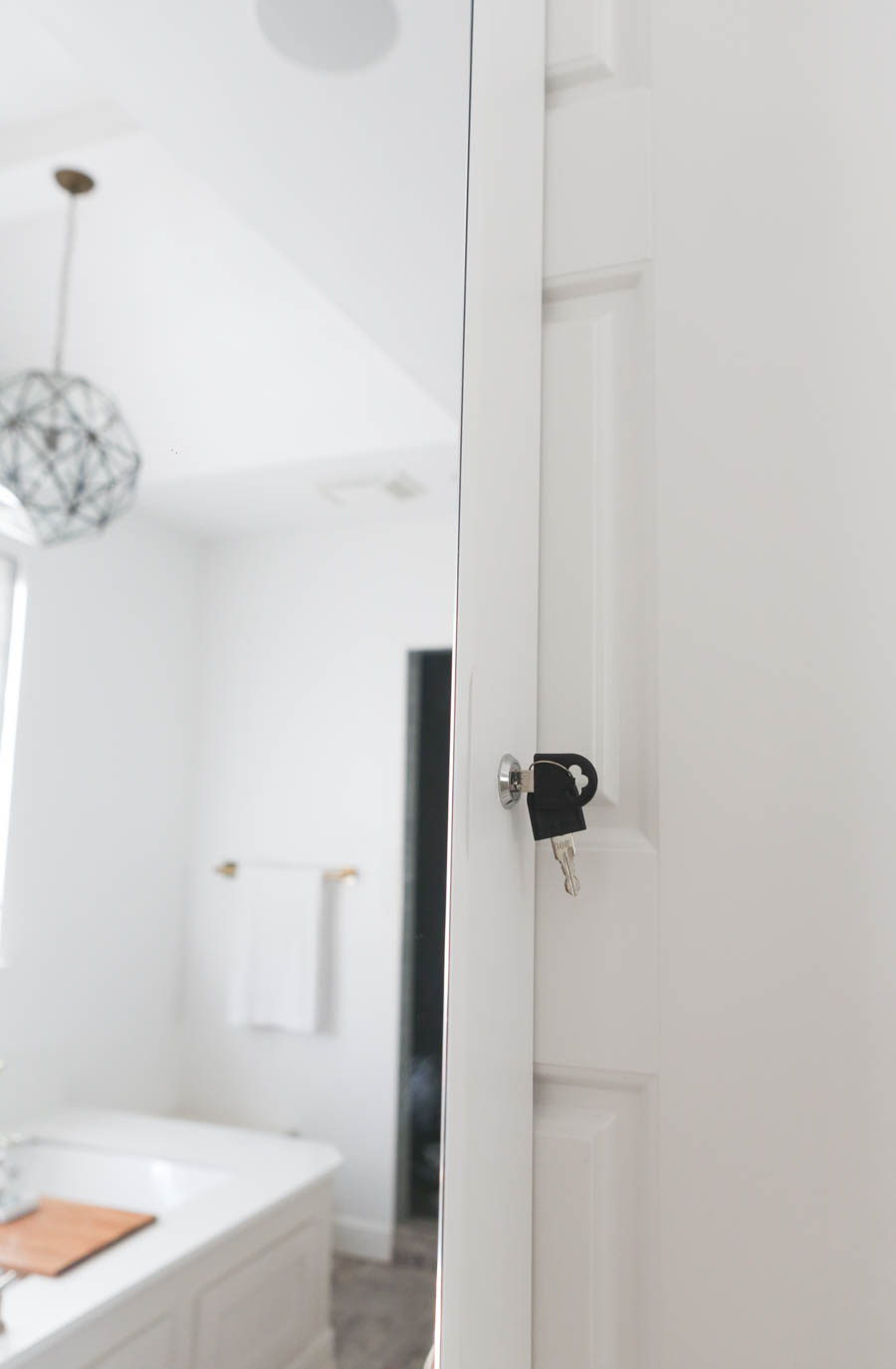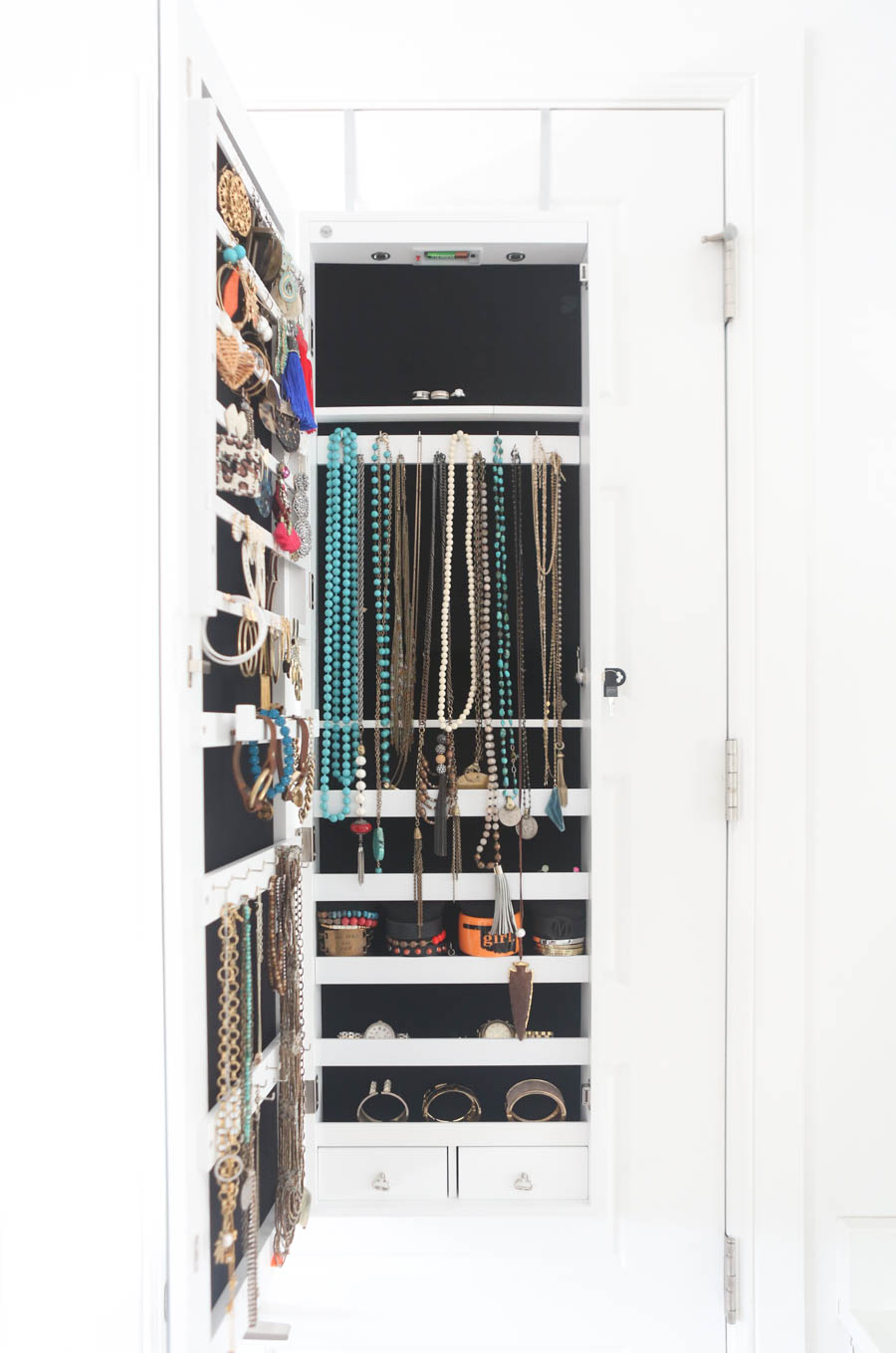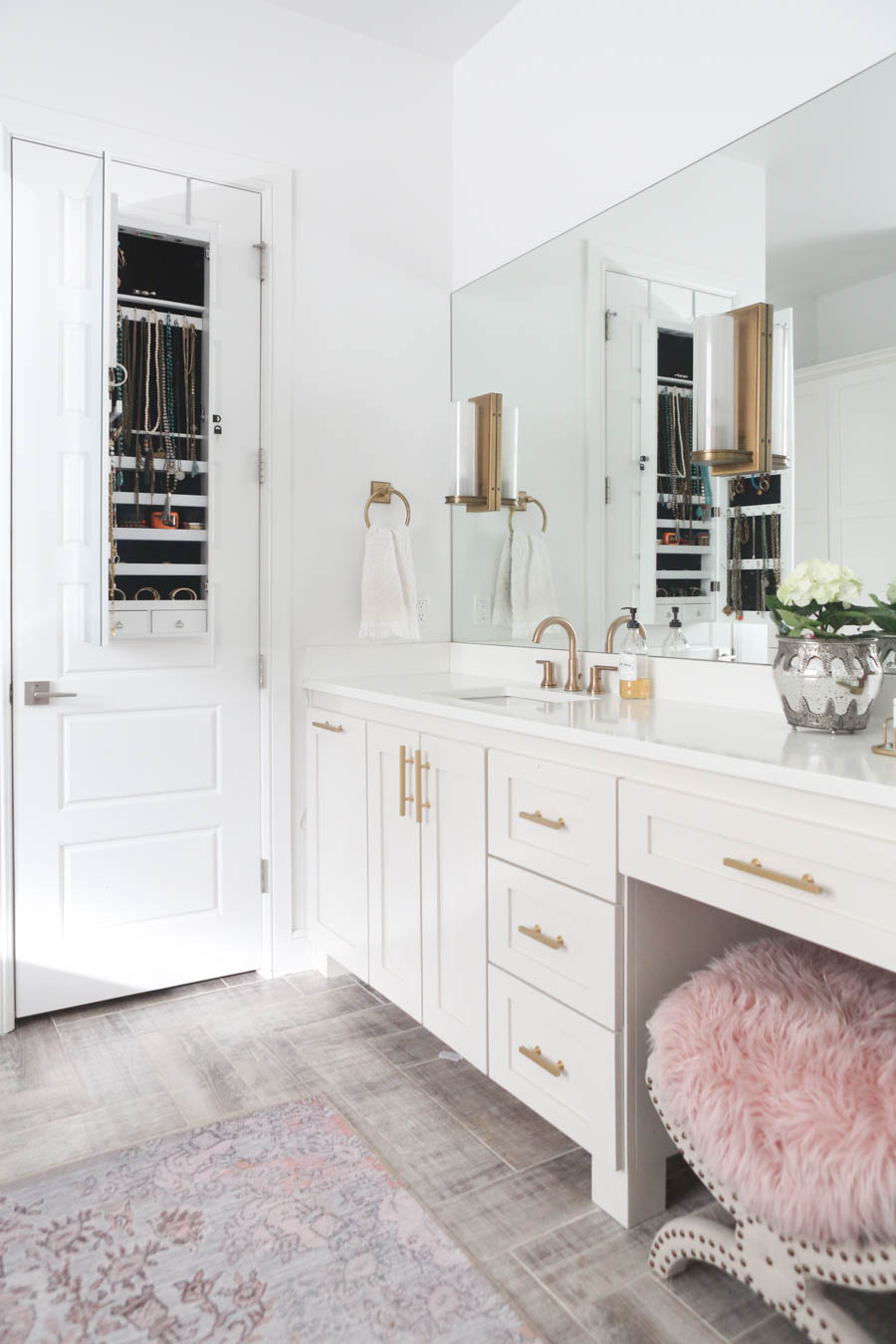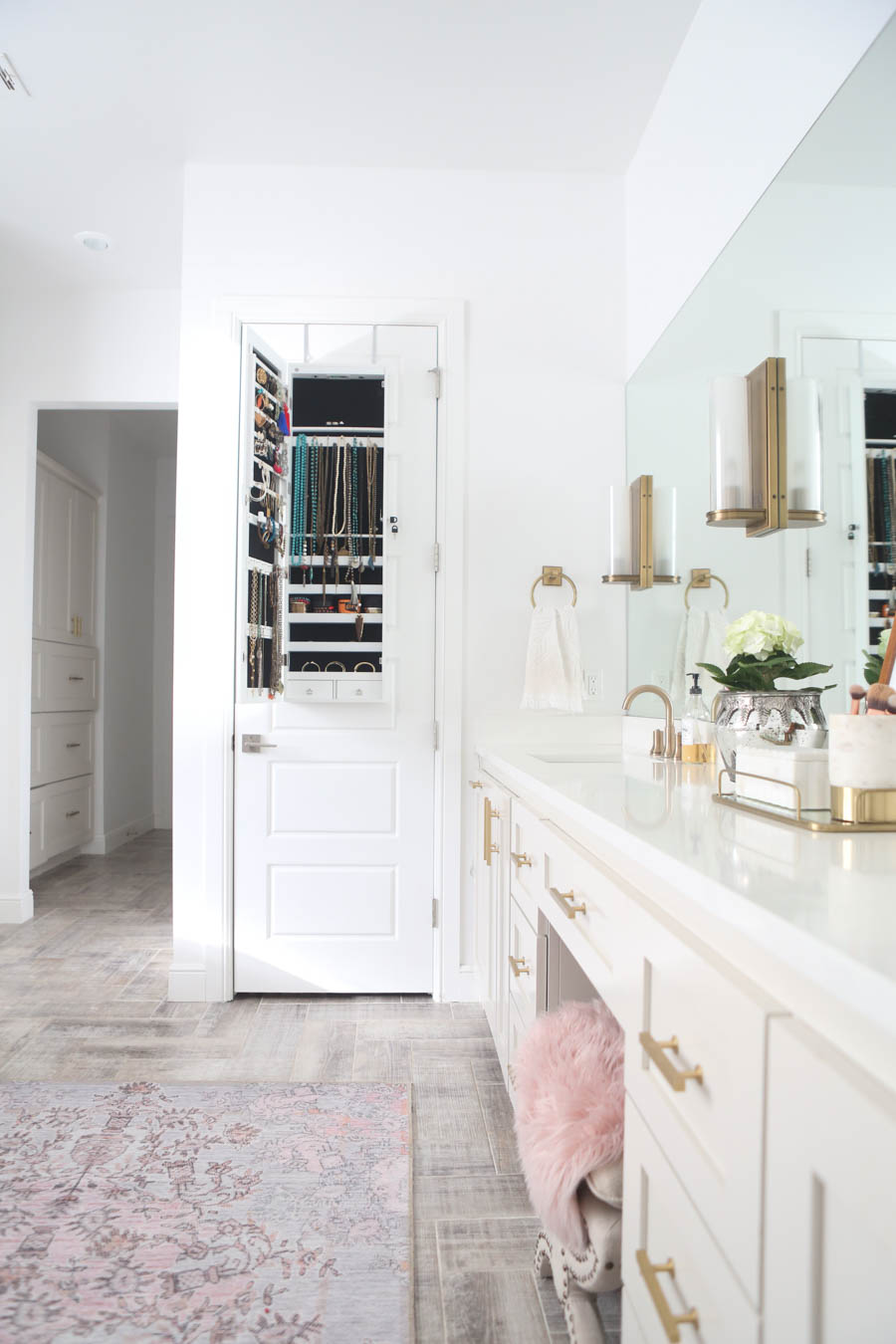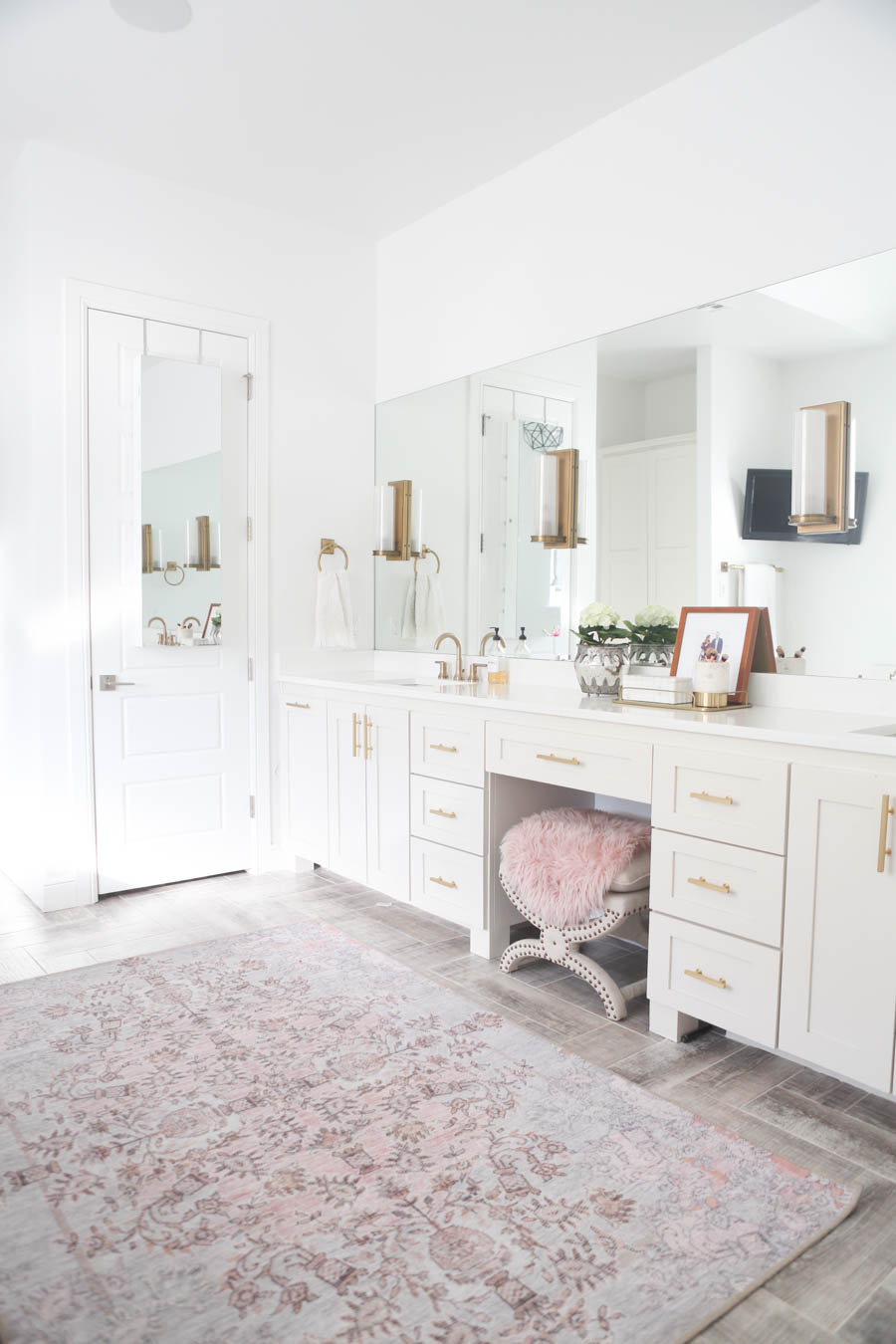 HOME OFFICE ORGANIZATION
The jewelry organizer we selected is just one of many items that Walmart has for home organization and refreshes in 2020.  Walmart also has everything you need to get your home office organized and it's all available at an extremely affordable price.  I love this white and wood writing desk for only. $152.  You can't beat that price!  It also comes in two colors – gray or white!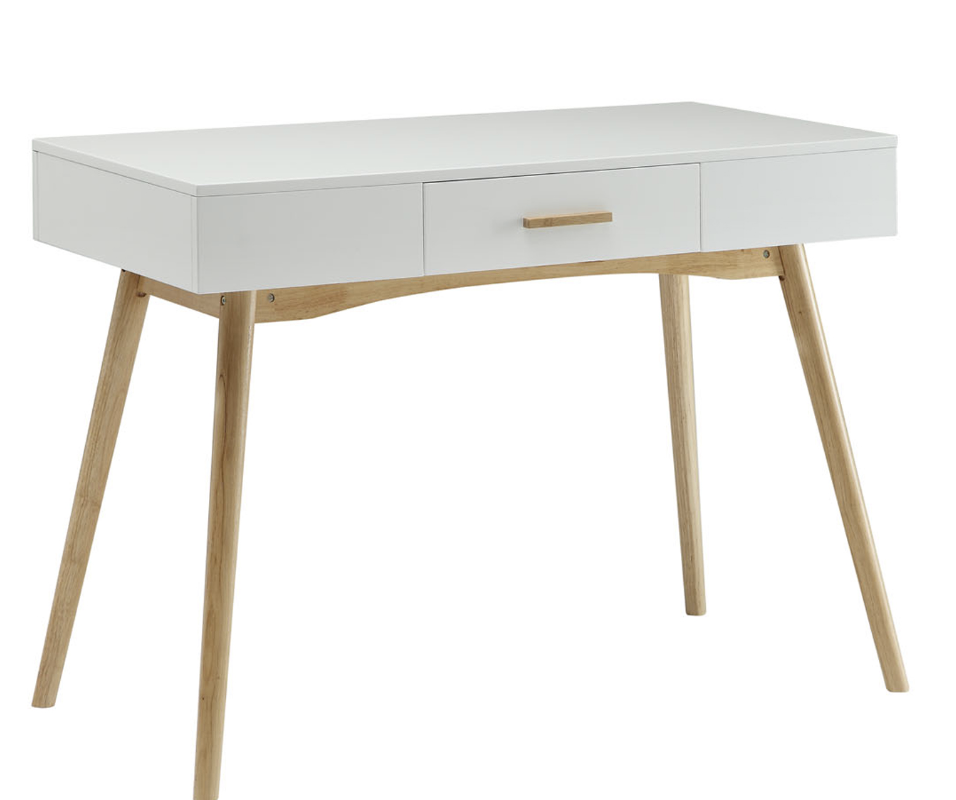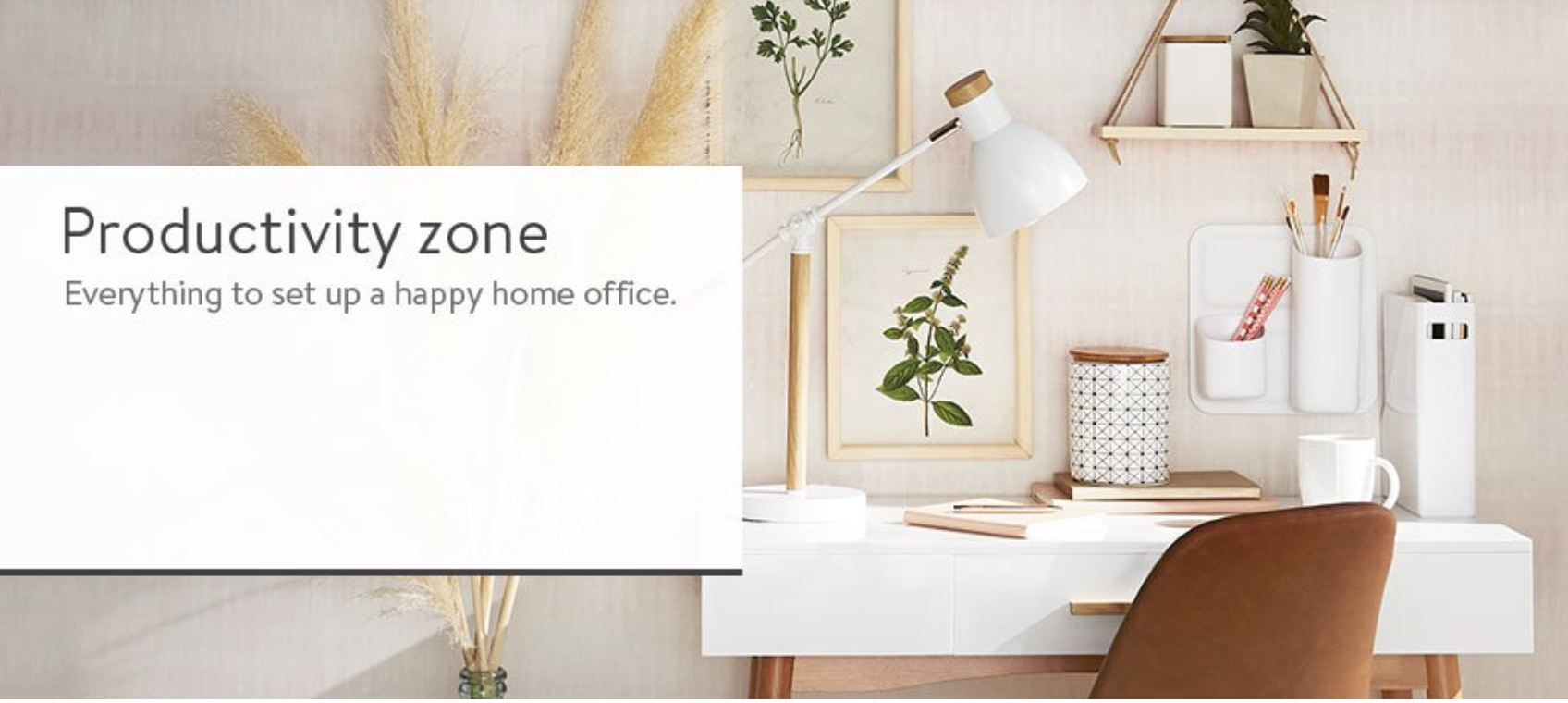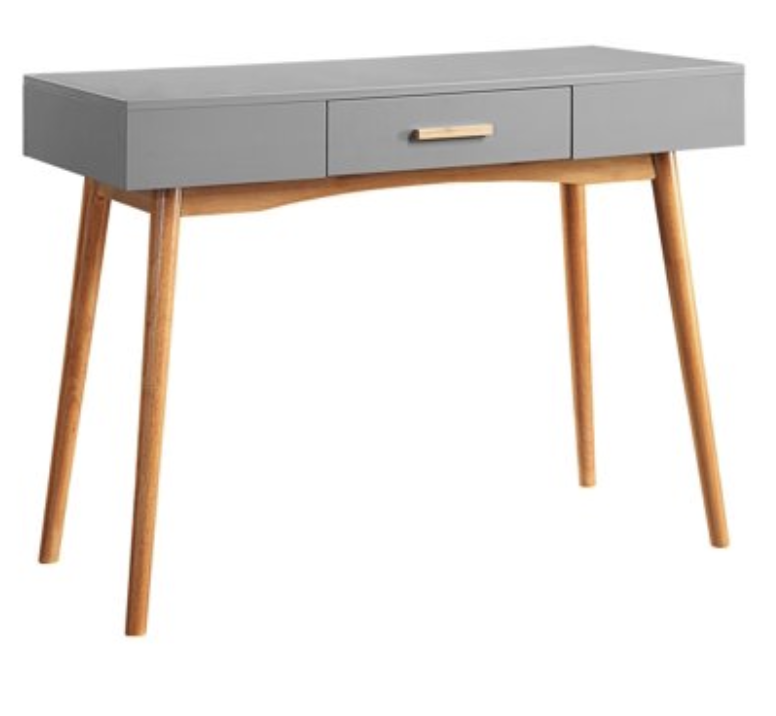 These magnetic wall organizers are amazing and I think we will be using them in the next organizational project we tackle, our homework room!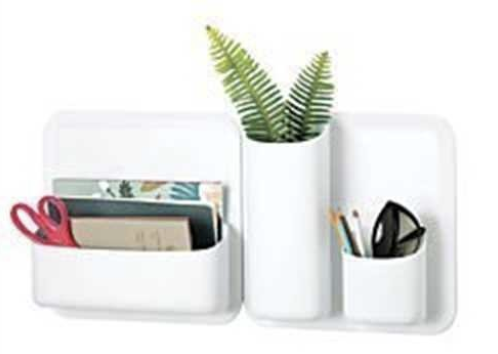 Walmart has everything you need to get your home office or art space organized.  Next month we will be tackling our homework/craft room and I'm definitely planning to use a lot of these Walmart home products.  This shelf desk organizer is amazing and is only $39!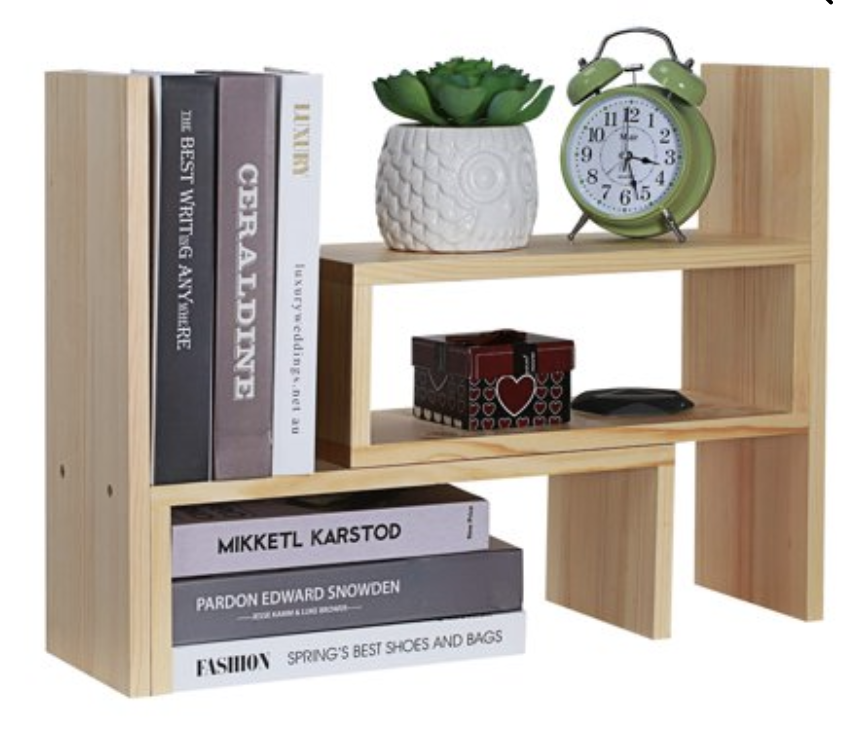 I'm also eyeing these bookshelves or next upcoming project!  Walmart just has so many great home organizational items right now and the affordability factor is amazing!
You can shop some of my favorite picks for office home organization from Walmart Home here:

BATHROOM ORGANIZATION FAVORITES
Another simple item that I've been loving is these water hyacinth baskets.  I've been adding them to all of our baskets.  They fit perfectly on the back of a toilet and can hold extra rolls of toilet paper so that you can ensure your bathroom is fully stocked when guests arrive.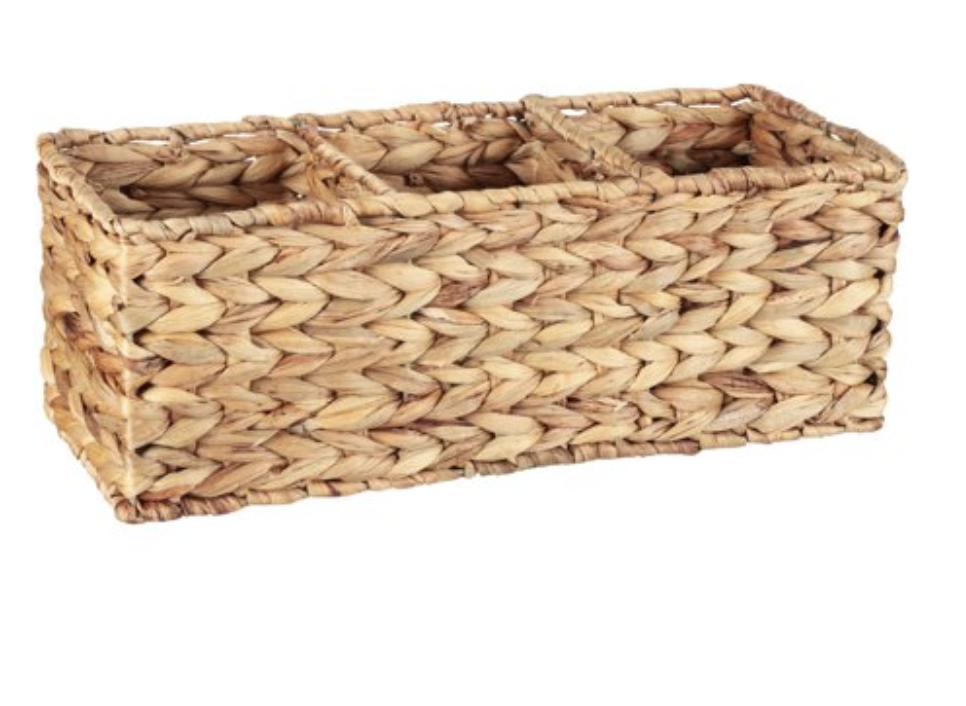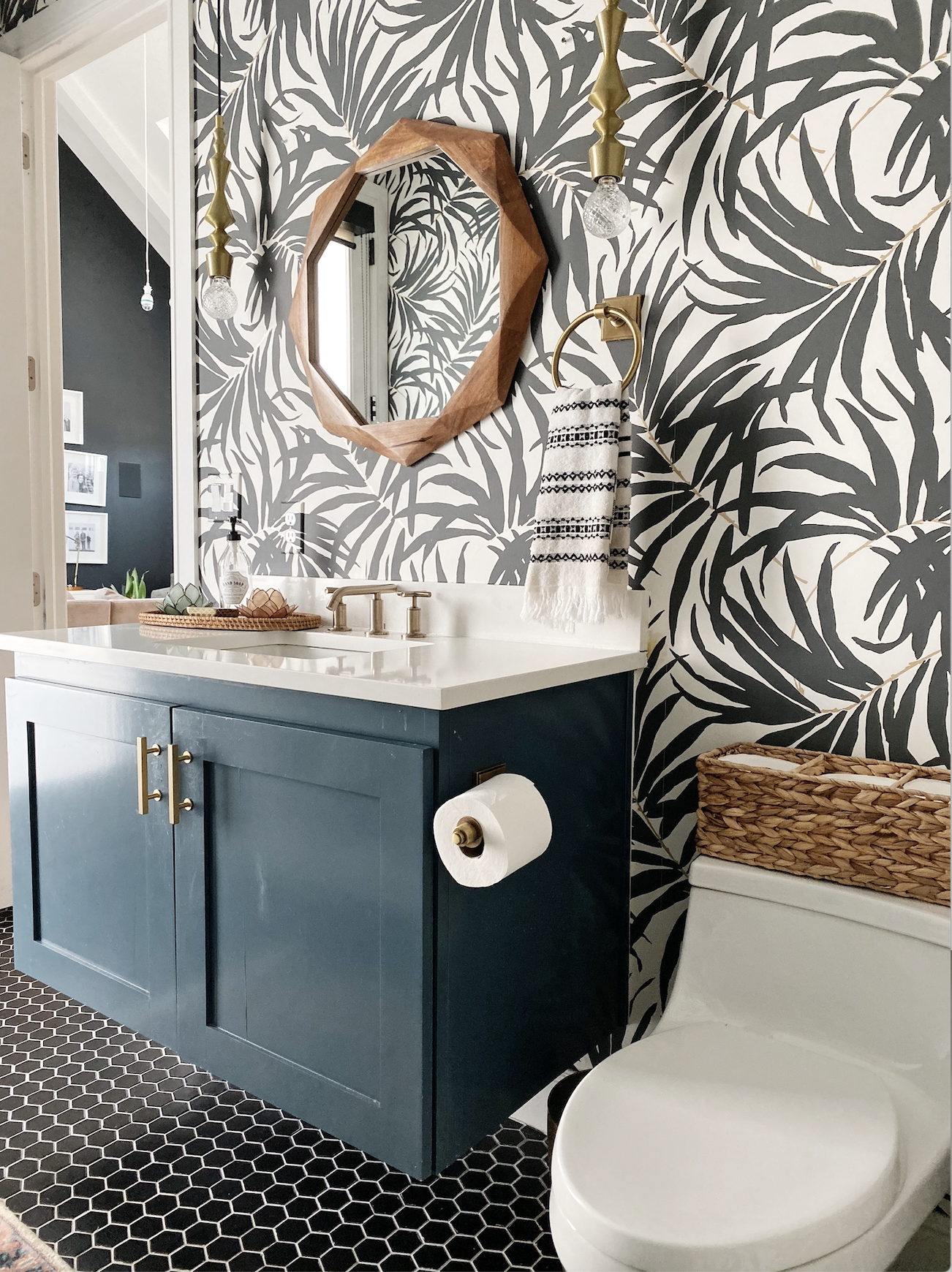 I also love these bath mats from WalMart and they are so affordable!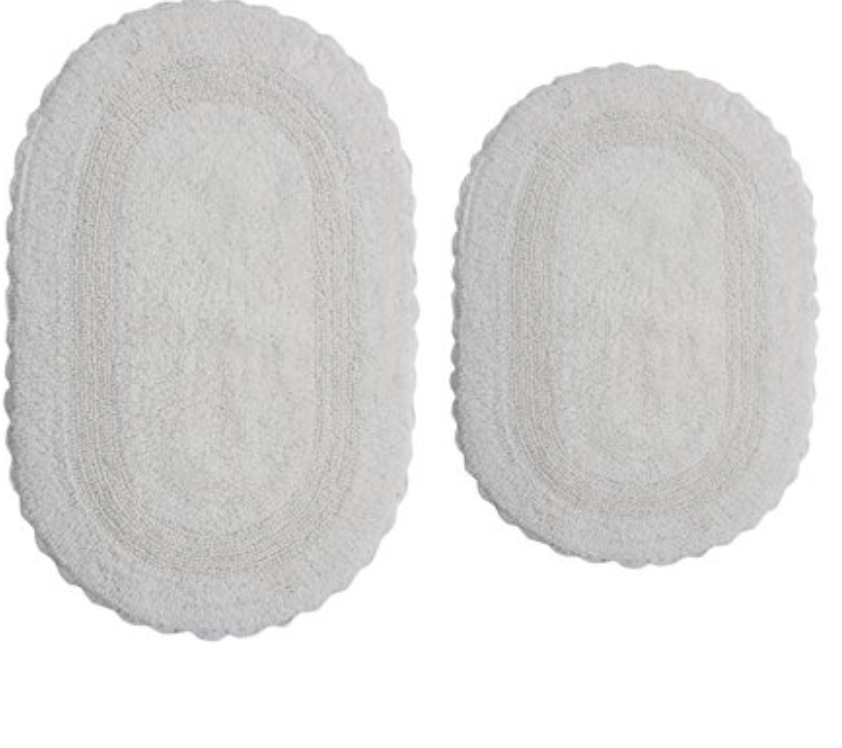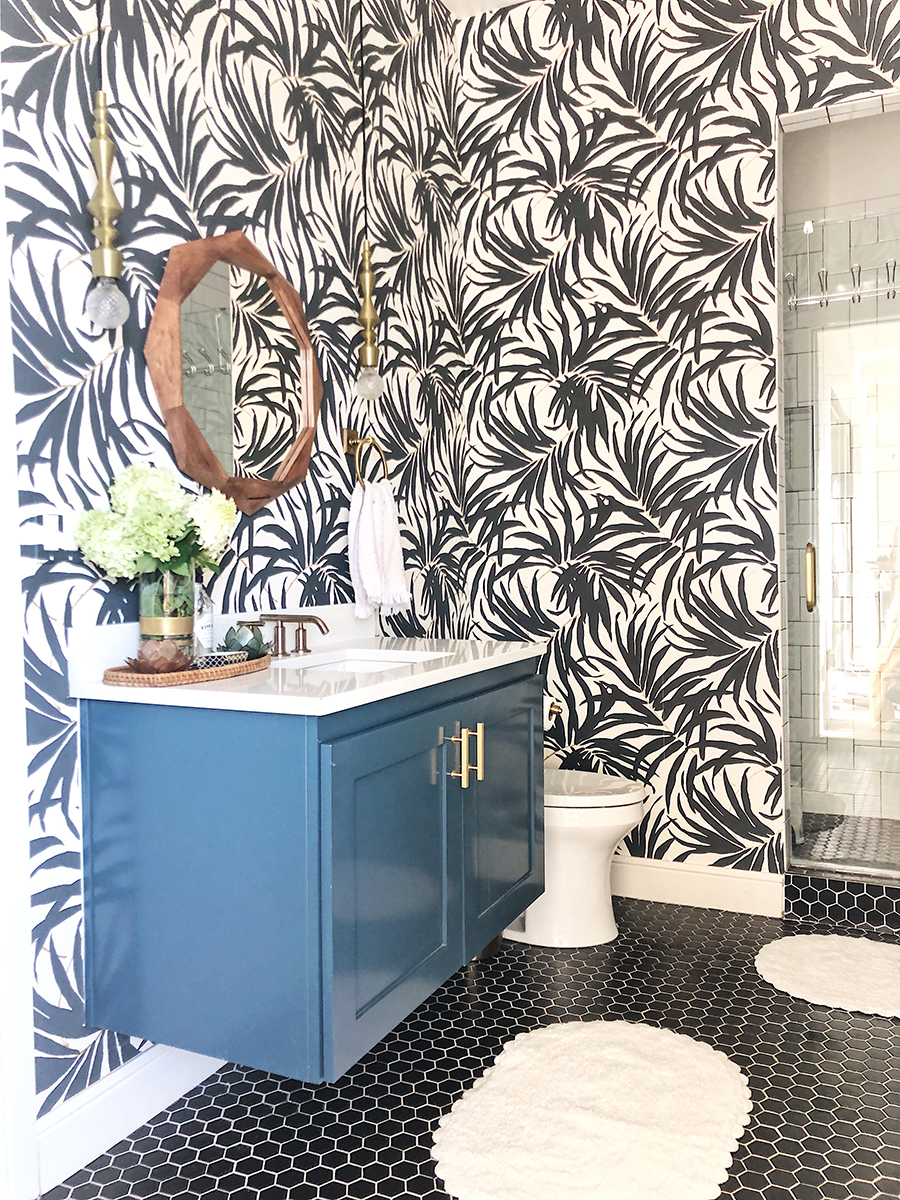 And we love using these large affordable wicker baskets all over our house for blanket storage!
SCROLL AND TAP TO SHOP WICKER STORAGE: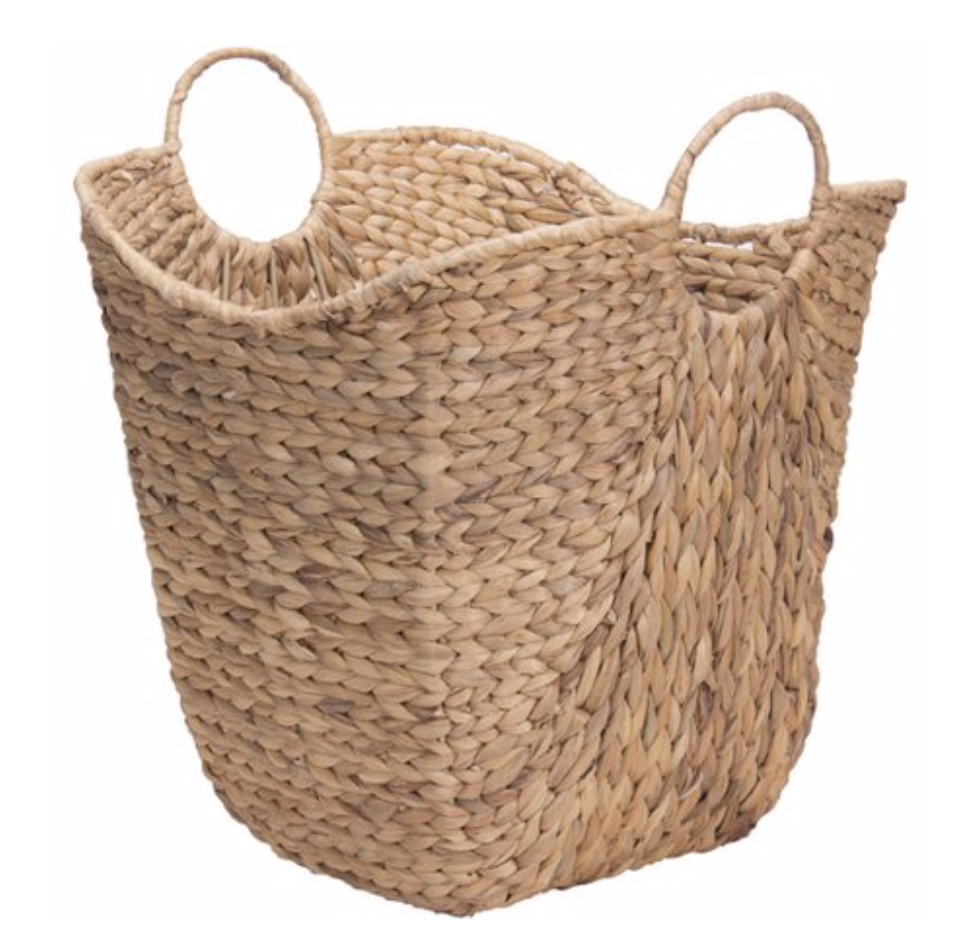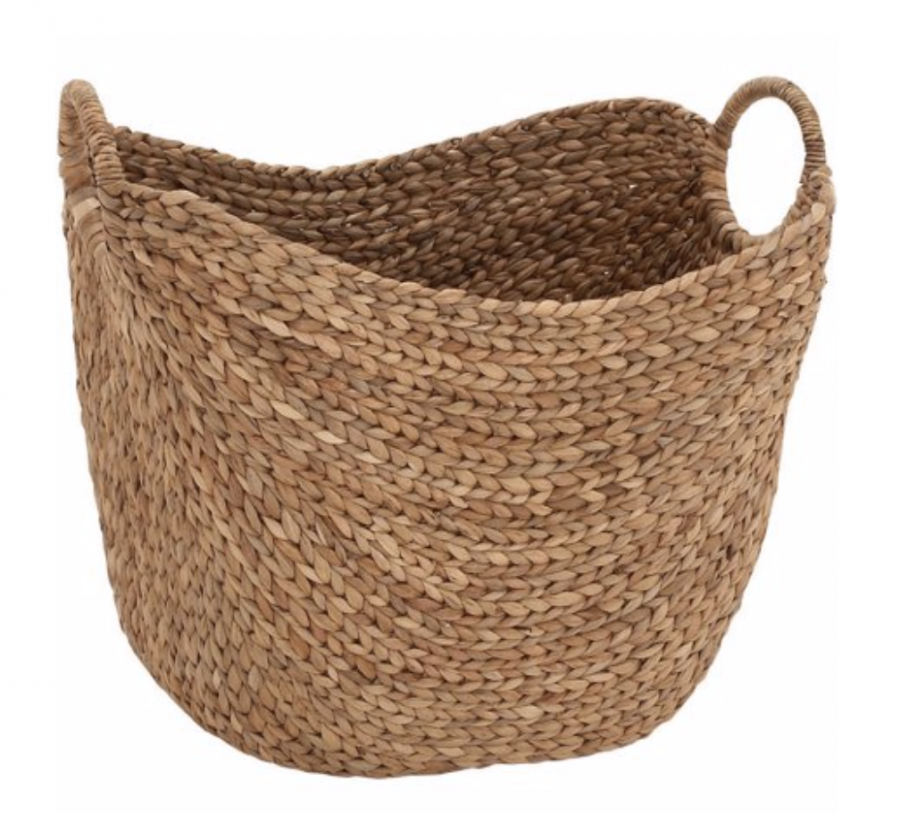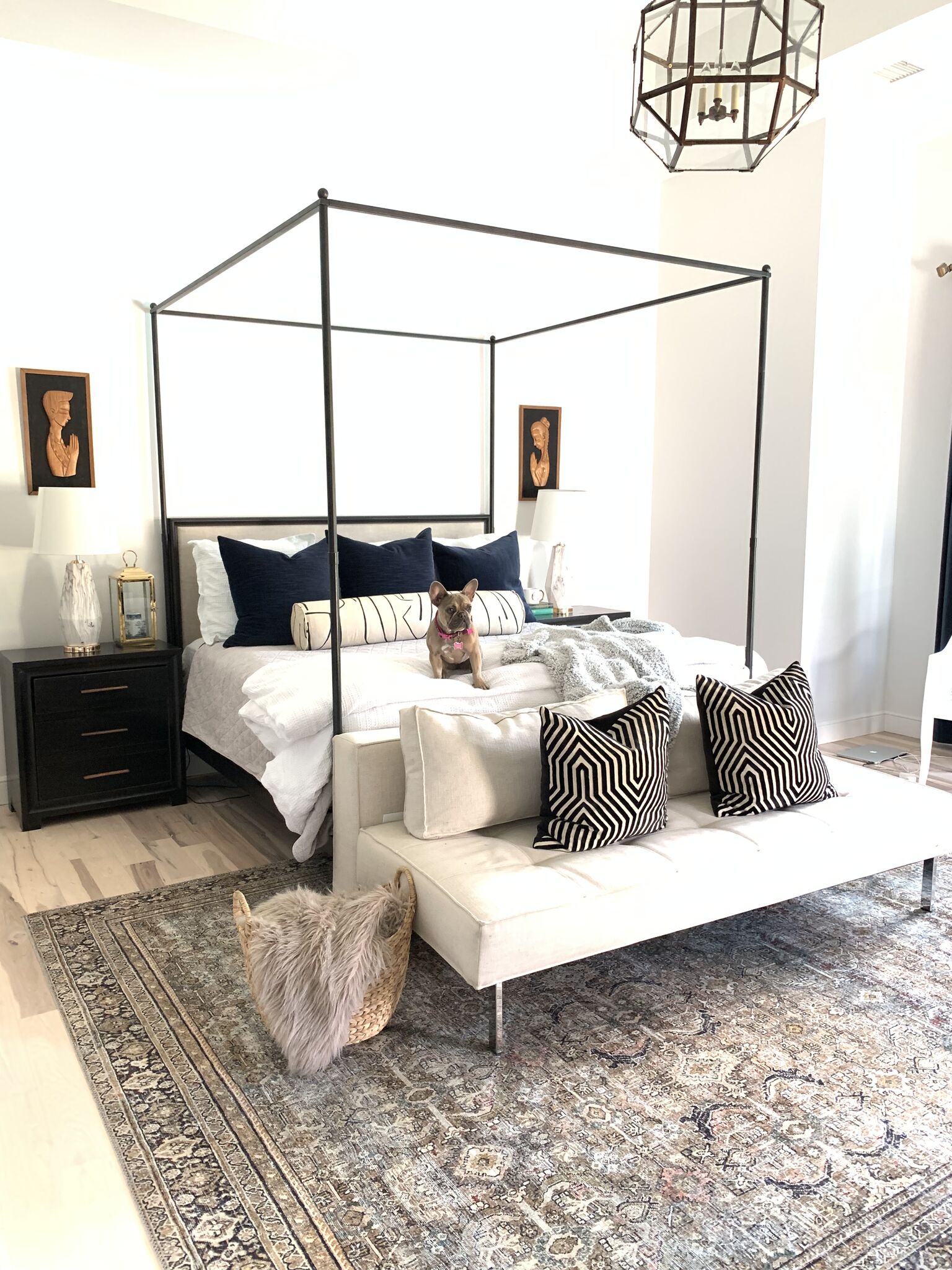 We hope you enjoyed this post on How To Organize Your Jewelry with Walmart Home.  We will be sharing more home organization tips with Walmart in 2020 soon!  I also have written a blog post on Walmart Style that you might enjoy checking out too!  Walmart has everything you need to get your closet ready for Spring!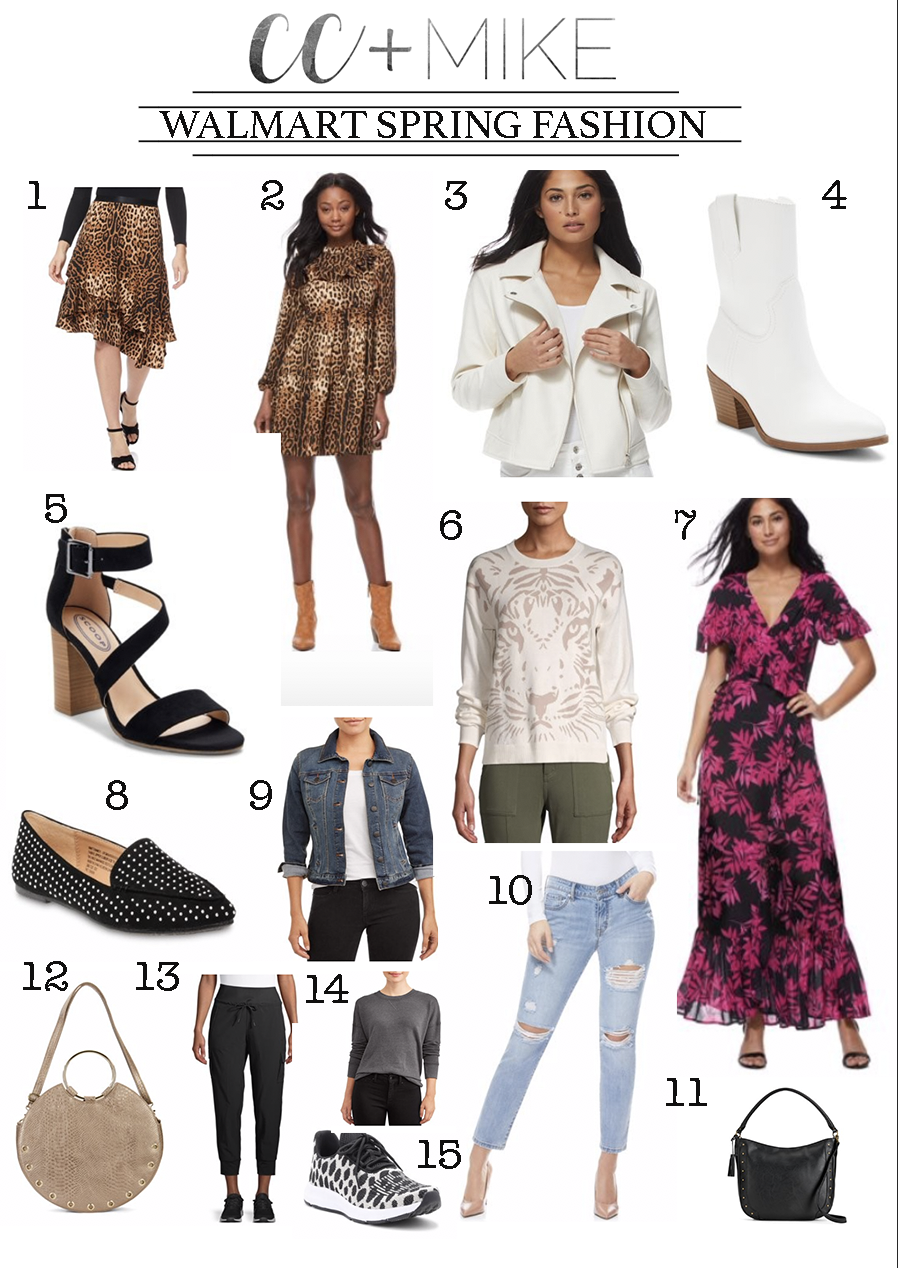 1 Leopard Ruffled Tiered Skirt |  2  Scoop Leopard Ruffle Women's Dress | 3 Sofia White Moto Zip Jacket | 4 Scoop White Western Bootie |  5 Black Women's Wrapped Heel | 6 Women's Tiger Sweater | 7 Sofia Wrap Maxi Dress | 8 Women's Black Studded Flat | 9 Time and Tru   Jean Jacket | 10 –Sofia Bagi Boyfriend Jeans | 11 –Joyce Crossbody bag | 12 Time and Tru Hobo Bag | 13 Commuter Jogger | 14 Women's Crewneck sweatshirt |15 Women's Leopard Running Shoes |
SHOP WALMART SKIRTS AND DRESSES

SHOP WALMART ACTIVE WEAR

SHOP WALMART PURSES AND ACCESSORIES:

SHOP WALMART SHOES:

SHOP WALMART JEANS: