Summer is almost officially here! That means that my family will be spending more and more time hanging out by the pool. Catching some sun while cooling off in the water is our favorite part of the summer – so I wanted to bring a little bit more summer to our pool bathroom! All we needed were a few items from Walmart to turn up the beach vibes. I could not be happier! We've teamed up with Walmart for several of our room refreshes and this one has been so fun. With all of the affordable and adorable pieces I found, the room came together in no time! Here are my favorites for giving a bathroom that by-the-beach feeling, without the need for the ocean.
Best Walmart Wall Mirrors for Summer
First of all, let's talk mirrors which are a necessity for any great bathroom design. I love a good round mirror in bathrooms and Walmart has several new options that are fabulous. For a summertime look, I highly recommend these amazing Better Homes and Gardens sunburst mirror and round wall mirrors. They are perfect for refreshing any bathroom!
SCROLL AND TAP TOP SHOP OUR FAVORITE WALMART SUMMER BATH ACCESSORIES: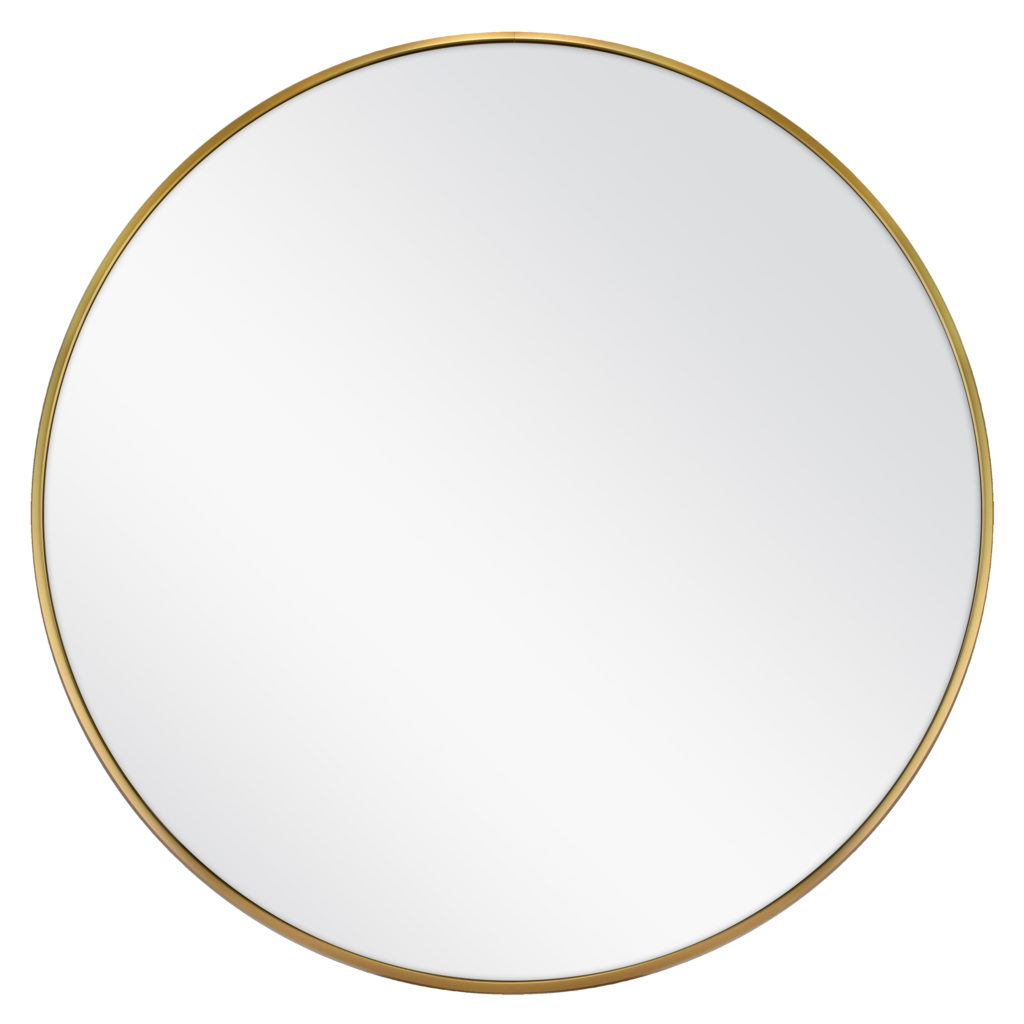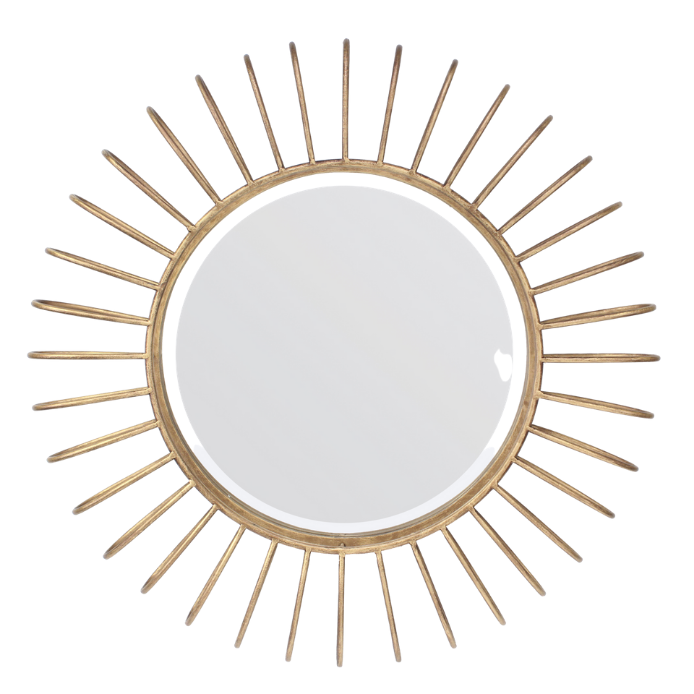 Must-Have Bathroom Mainstays
Next, I added in a few of my bathroom mainstays. I have this wicker tank organizer in almost every bathroom in my house. You might recognize it from my other blogs. It is such an amazing organizer that I just had to include it in our pool bathroom too! Another staple in my house are the waffle-textured bath towels from Better Homes and gardens. They are so soft and luxurious without the luxury price tag! To this day, they are one of my favorite Walmart finds.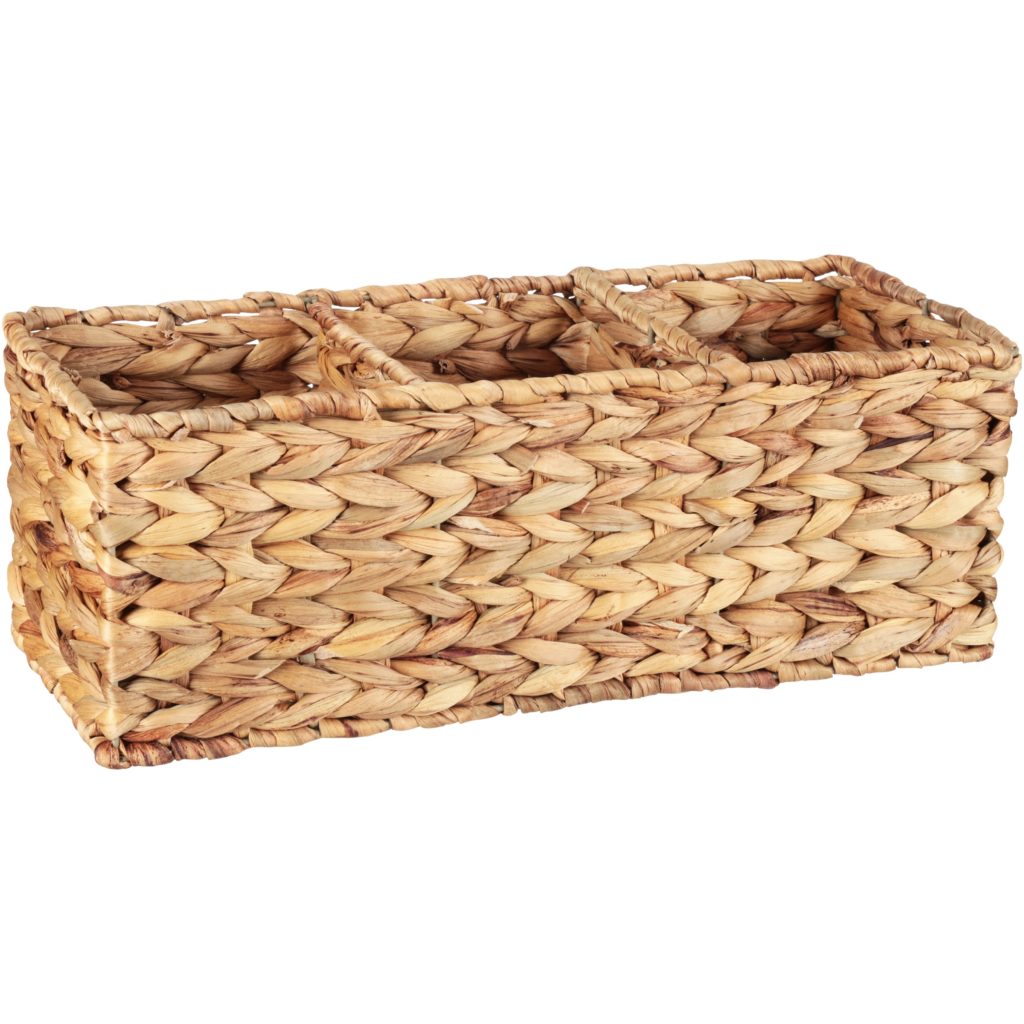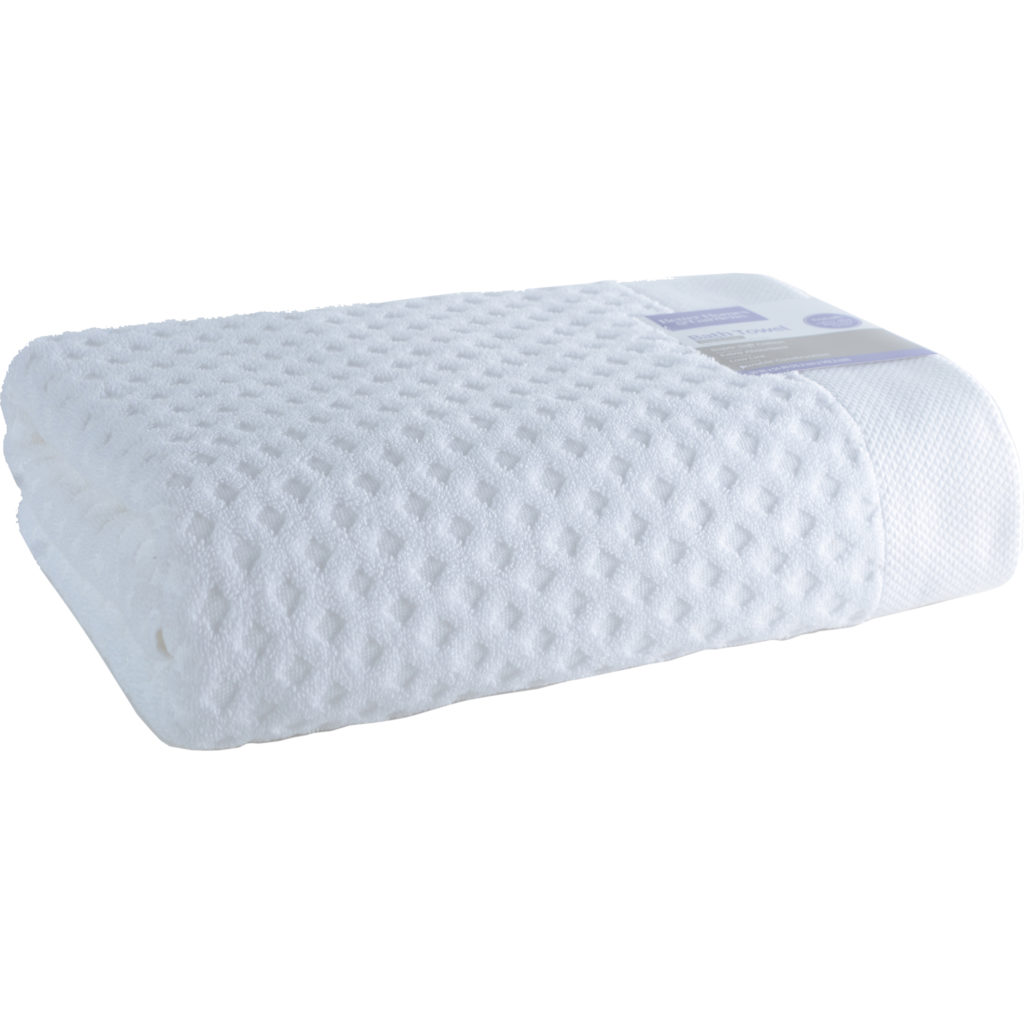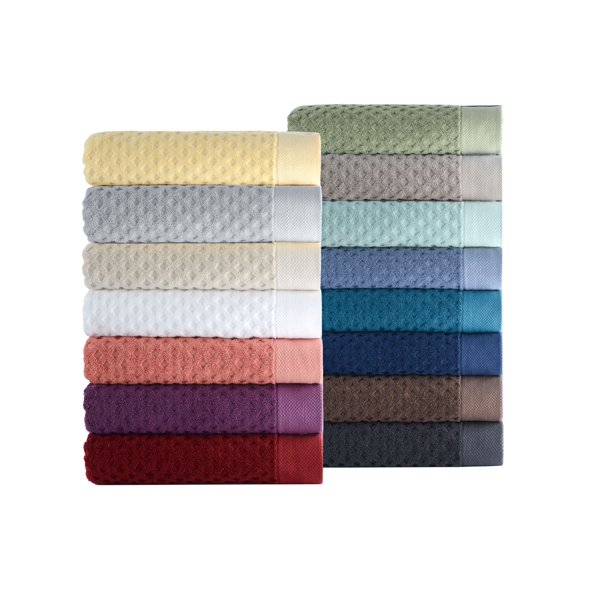 Walmart Finds: Bathroom Accessory Sets
Another quick and easy swap that refreshes a room is replacing the vanity set! We went with this detailed and clean glass accessory set from Drew Barrymore Flower Home. It adds so much personality to an otherwise bare countertop! The decision was difficult though. I had so many favorites! Walmart has options to fit the mood of any pool bathroom. I would love to mix and match these bamboo and marble sets, or even add another pop of color. So cute! It made my decision tricky but I am so happy with how it looks.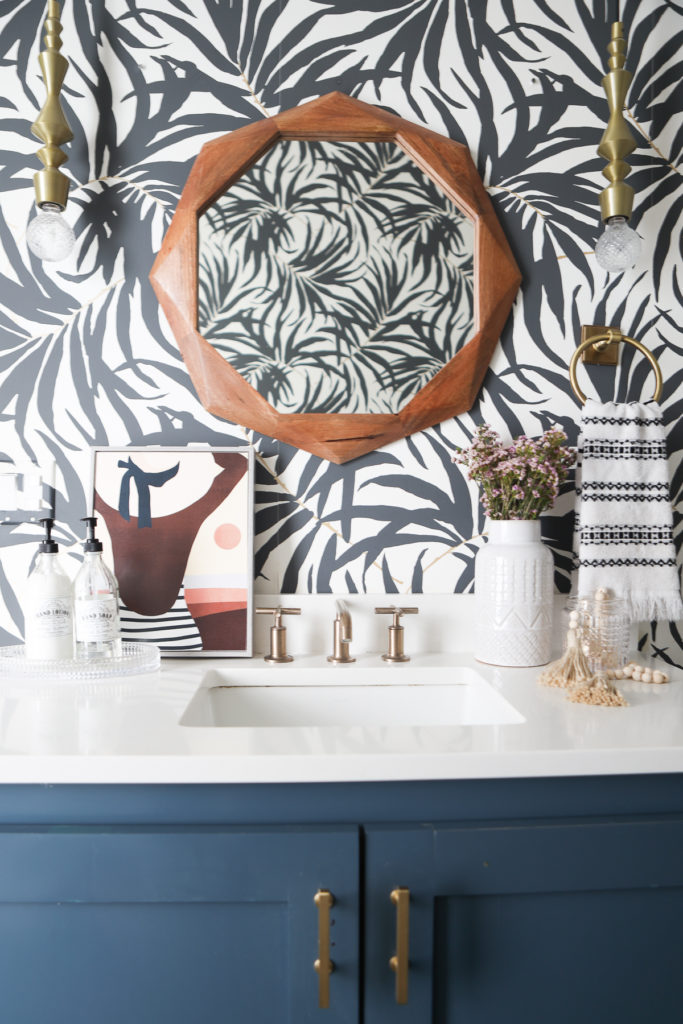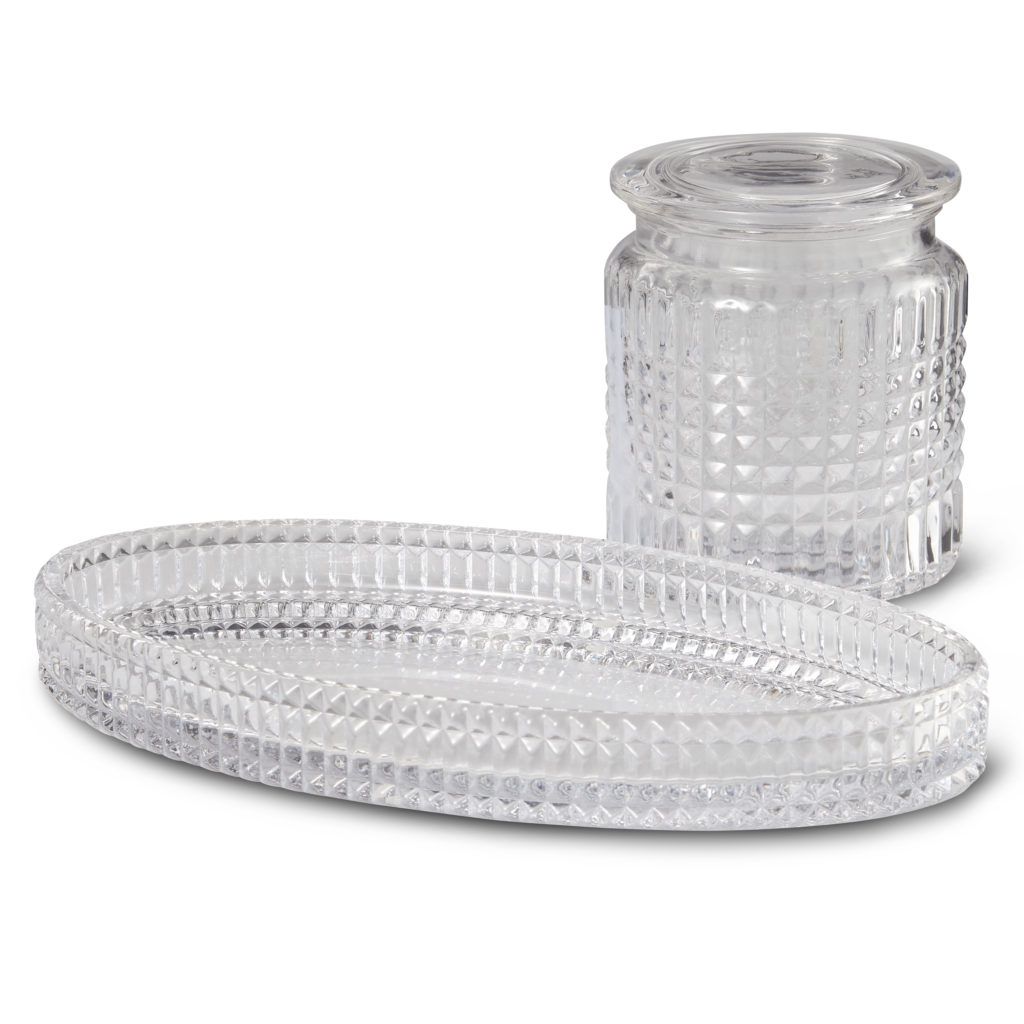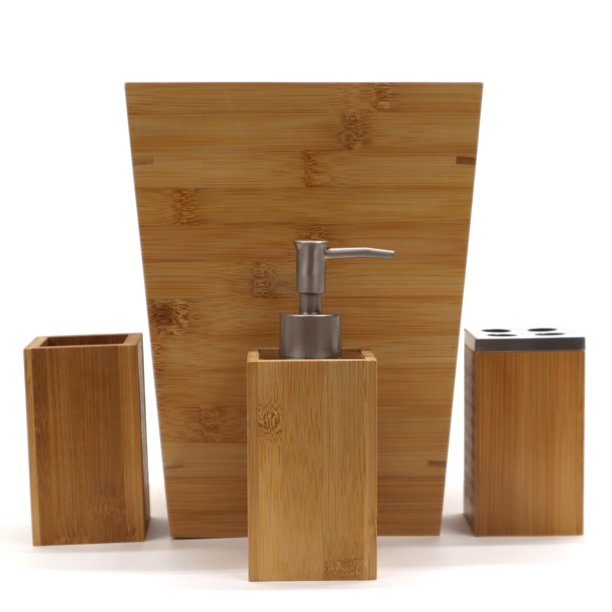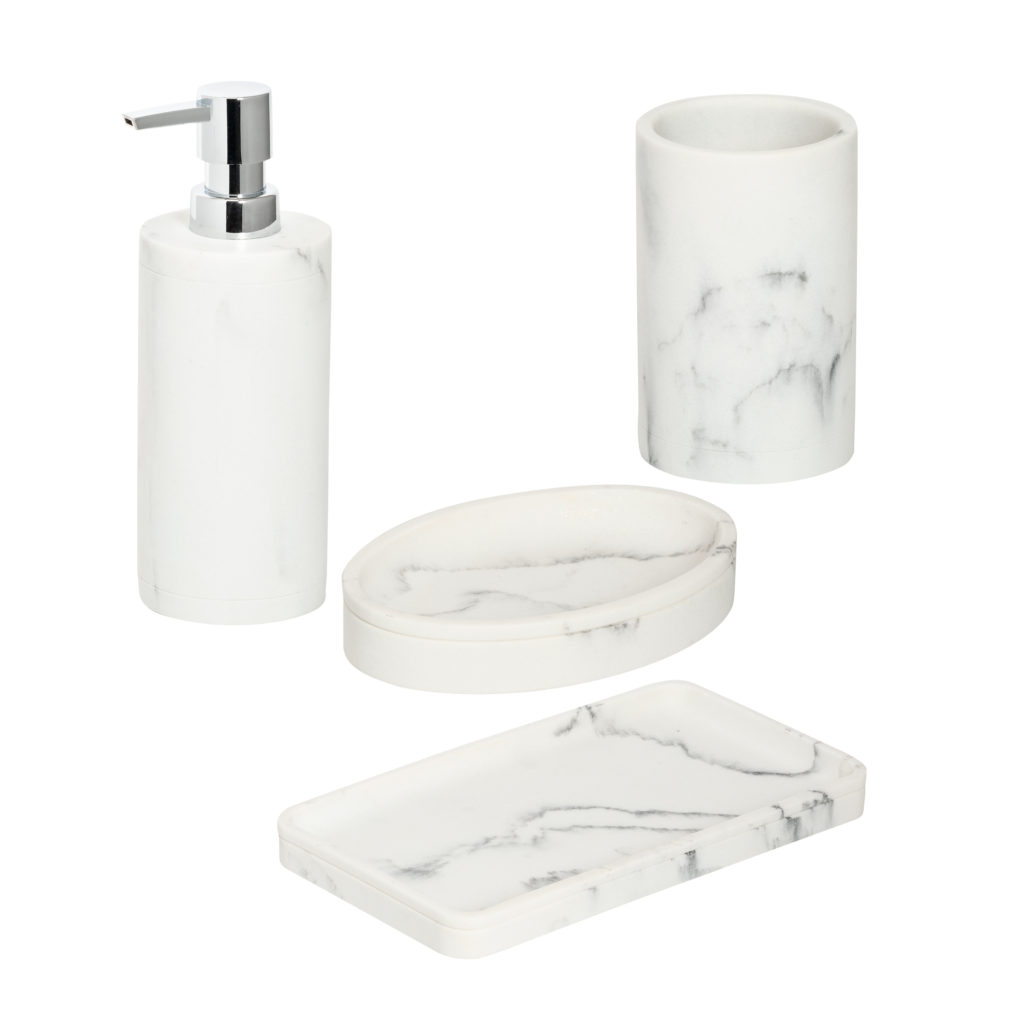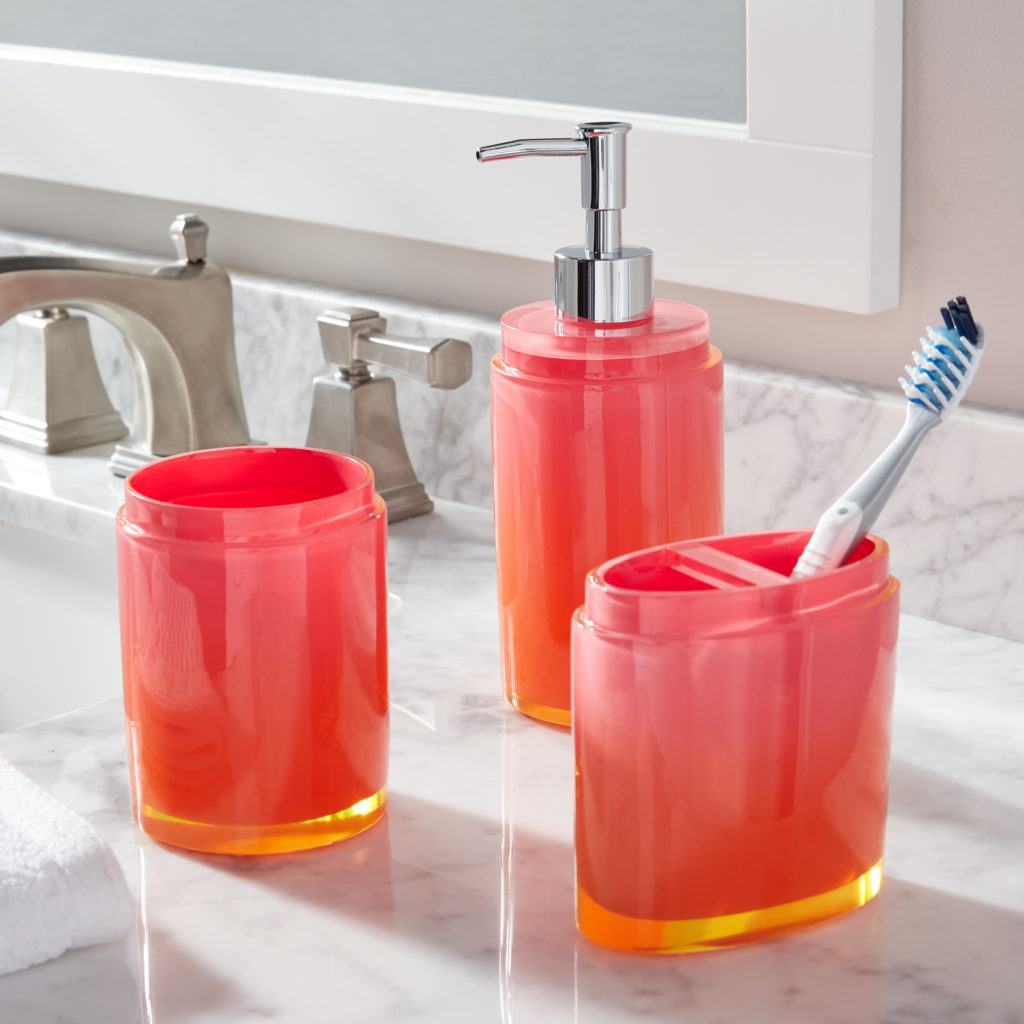 Pool Bathroom Curtain and Bath Mats
Once the vanity set was complete I only had a few more things I wanted to swap out. A new bath mat grounds the space. And this bath mat is so soft! I love how the round elements complement each other. It makes our pool bathroom fun and sophisticated. I knew I wanted something classic and simple for the shower curtain in order to not overwhelm the space. Our amazing wallpaper had to be the star! Walmart's crocheted shower set is crisp and inviting. You get so much value from the set, but most of all I love the simplicity of the shower curtain!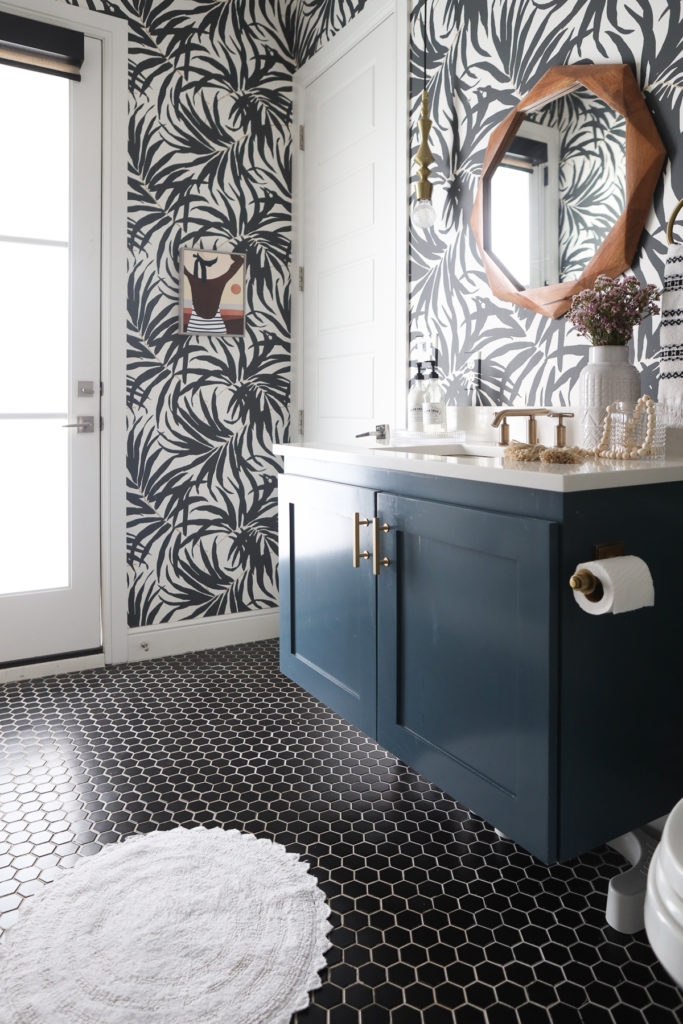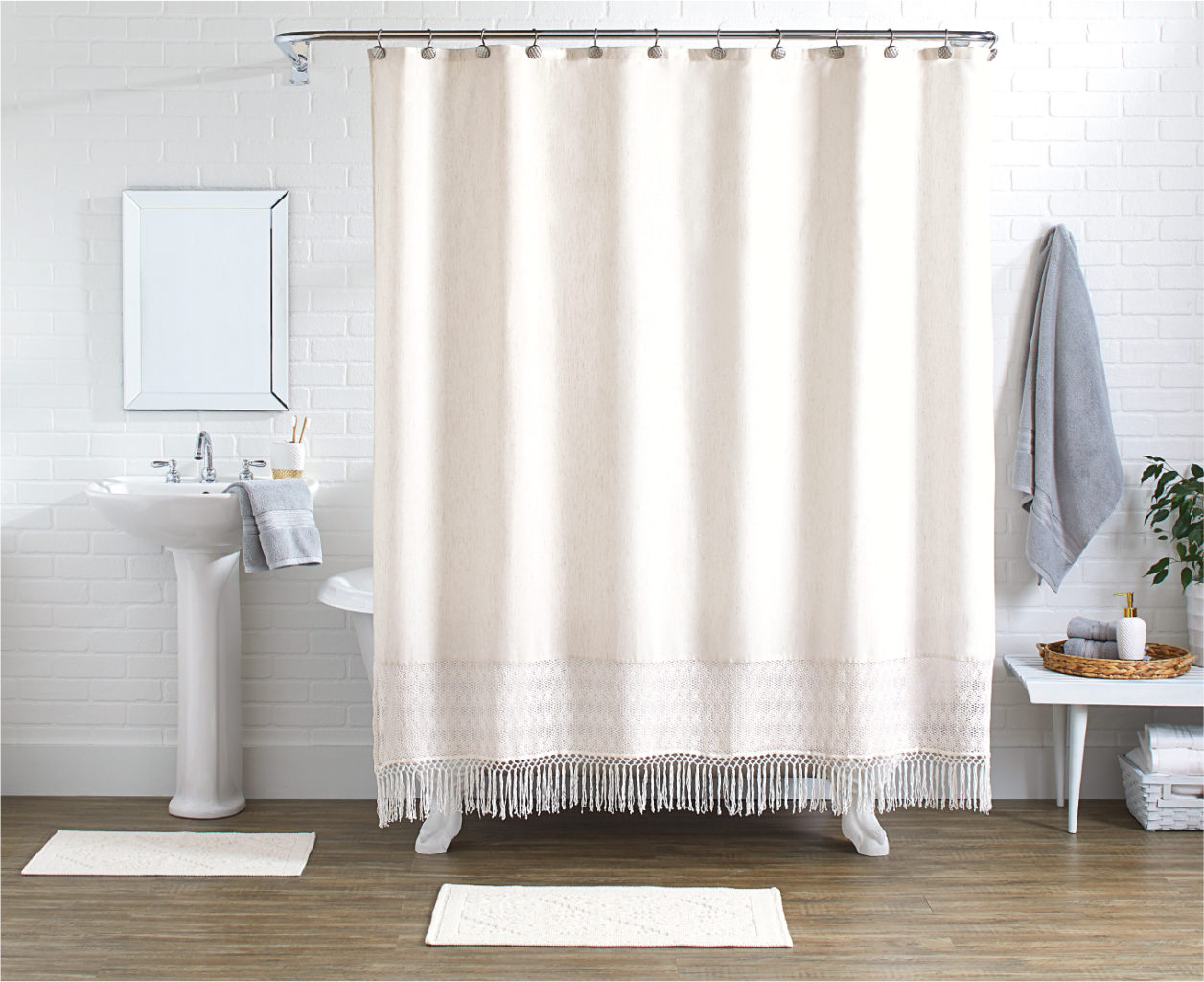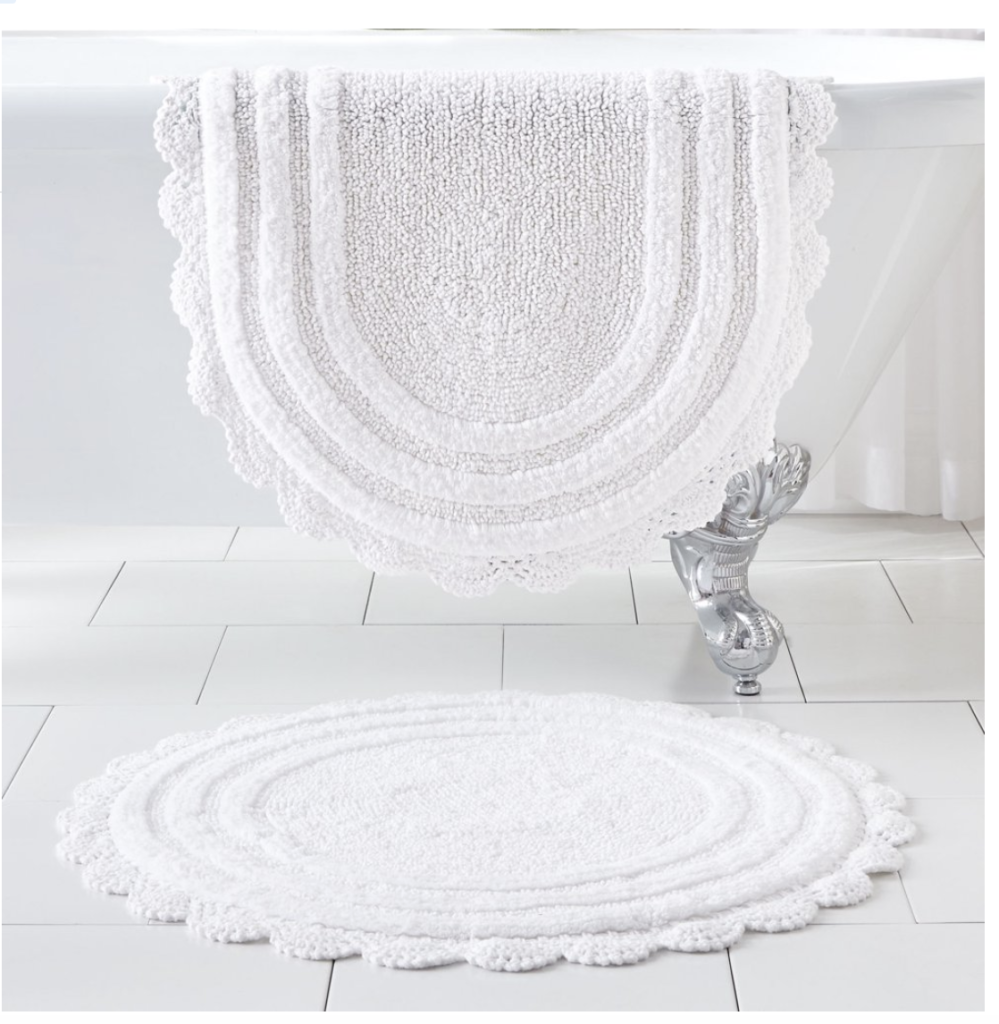 Favorite Summer Wall Art by Victoria Borges
And finally, what room would be complete without art? To keep with my summery beach vibe I found this beautiful Victoria Borges framed print. It checked all the boxes! With summery, fresh colors and beautiful clean lines, it might be my favorite piece in the room.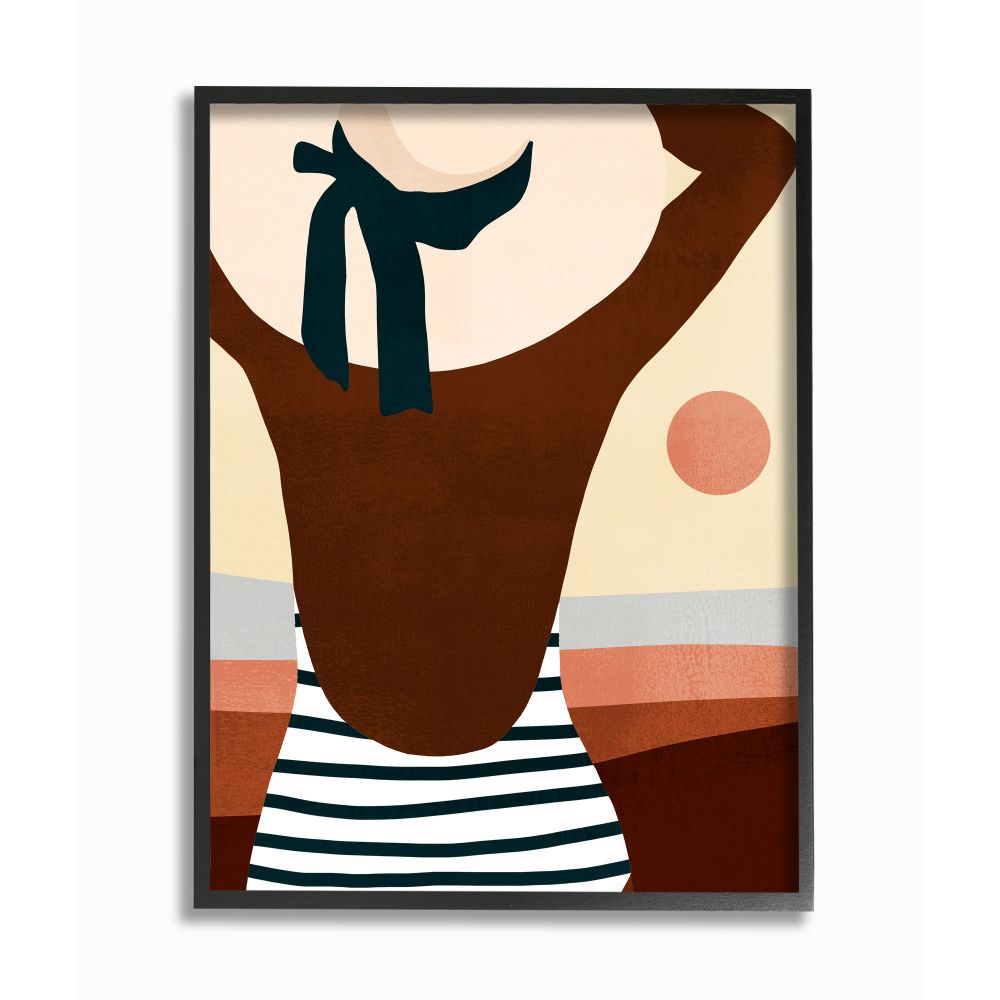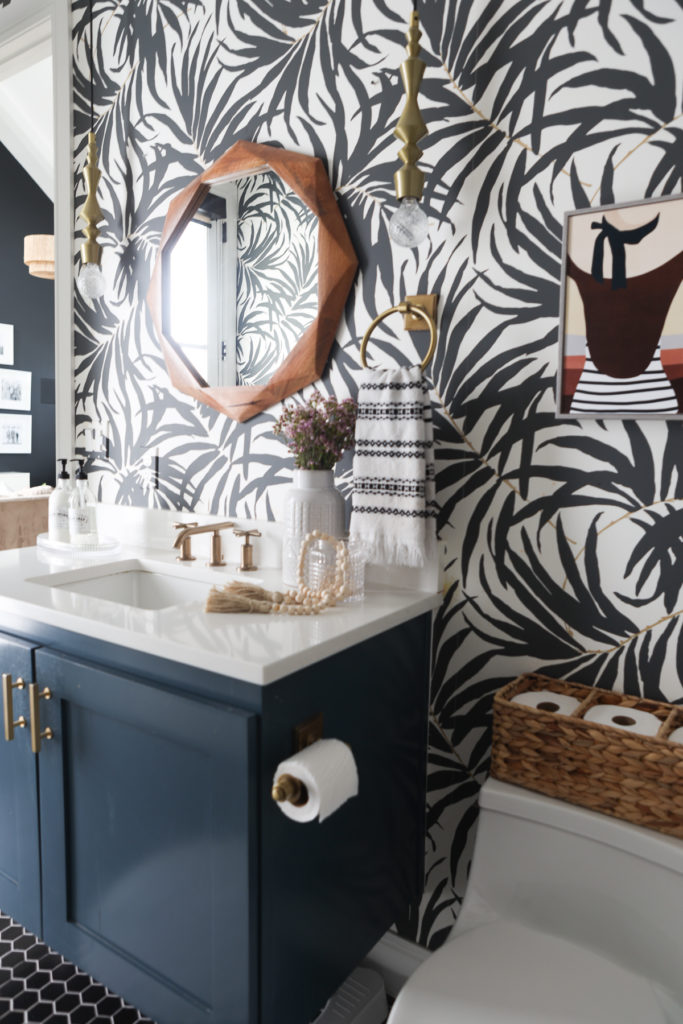 Walmart has been such an amazing resource when it comes to refreshing my spaces! Their variety and options made updating our pool bathroom a breeze. It is always fun to give a room a new look, and the finishes we found from Walmart made the room unforgettable. We can't wait to spend the summer outside and start using this beautiful bathroom more. Can't wait to share more of our summer projects with you all!