I thought it might be fun to share a post with our original print art from the SHOP used in various different homes.  I have had so many people tell me they are thinking about buying a piece of art from our shop.  I get it.  You aren't quite sure what to get.  You have to think about it; plan your space; decide what size to buy.  Well, if you are like me, I am a visual person so I thought it might help to show some pictures of different ways our prints are being used in people's homes.
These prints are from the Patterns collection and I have used them in my own dining.  I love them as a set of four smaller prints, or you could do one large print if you are looking for an abstract to fill a bigger space.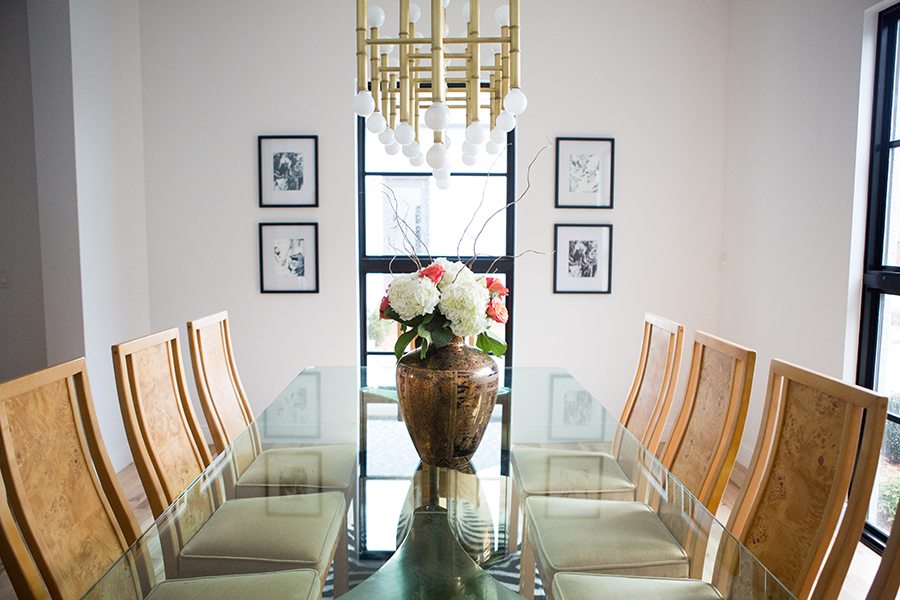 The cows from the Camo farms collection seem to be a big hit in dining rooms.  Love how they perfectly complete this modern farmhouse dining styled by Brady Barber.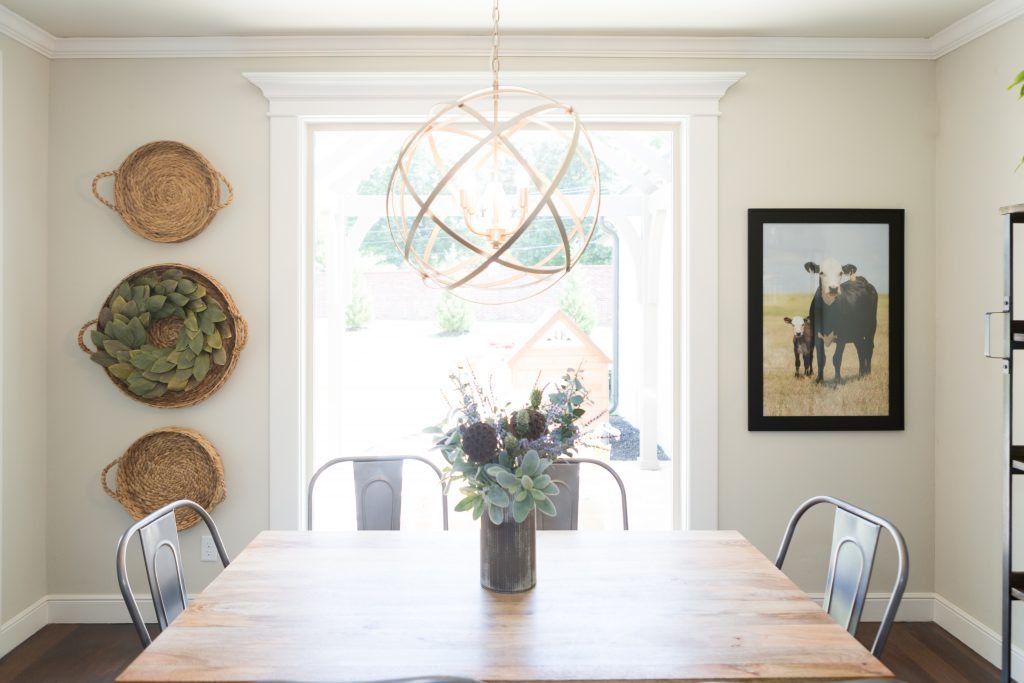 Loving this tree from the Charleston collection in this entryway.

Here is Mr. Buffalo also from our Camo Farms collection or Favorites.  Here I used him above our master bedroom but this guy has also been used in living rooms and is amazing absolutely anywhere.  Such a statement.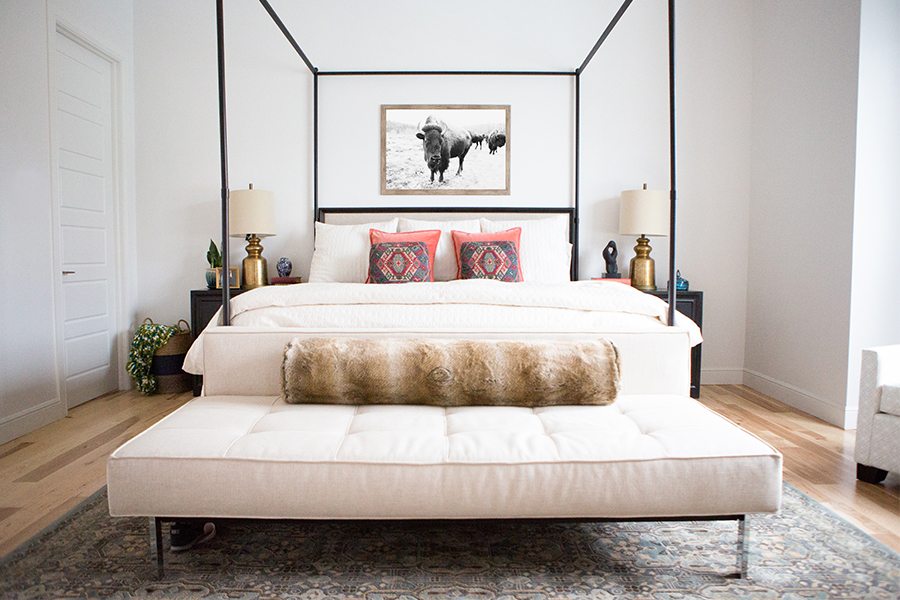 This is one of my all-time favorites.  And if I'm being honest, this is probably the picture that inspired this entire print shop.  My amazingly talented sister took this picture in Ventura several years ago and when I saw it I remember thinking, "She should sell that.  That is an amazing print."  Fast forward several years later and I finally talked her into it and even decided to sell some prints myself.  I'm shipping this one off to a designer this week for her daughter's room and I can't wait to see how she uses it.  This one can be used anywhere guys.  Living room, teen room, little girls room, bathroom, hallway.  It just makes you feel happy doesn't it?  You can find it in our Favorites section as well.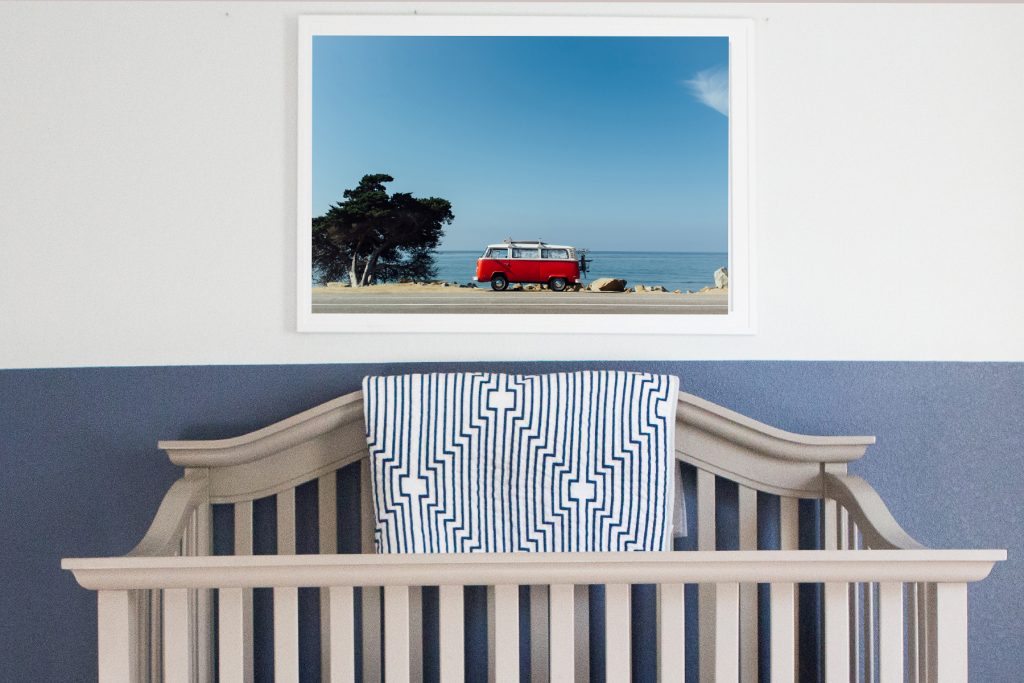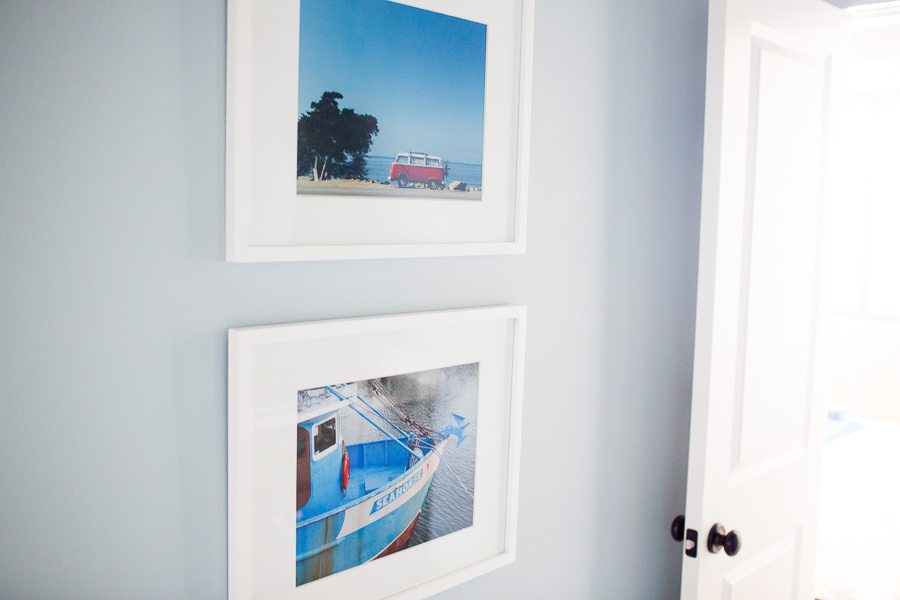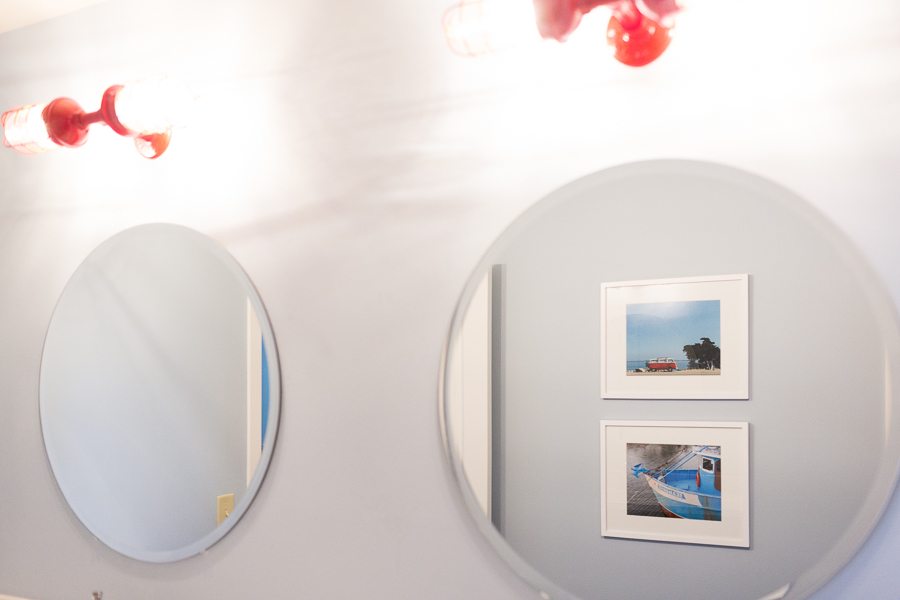 Oh Mr. Camo farms framed in the Cairo frame by Framebridge.  He's definitely a bestseller so far and it's not hard to see why.  Here he is in my home.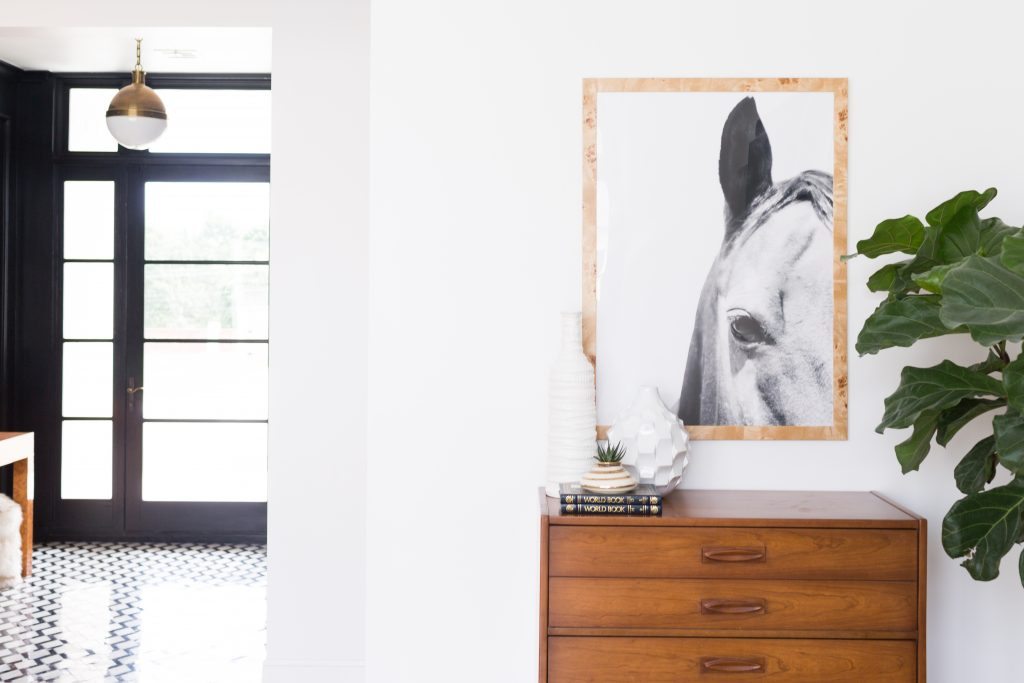 And here he is again in a study in a client's home.  This one can be used anywhere as well – study, living room, dining, bedroom.  You name it.  He is in our Favorites section as well.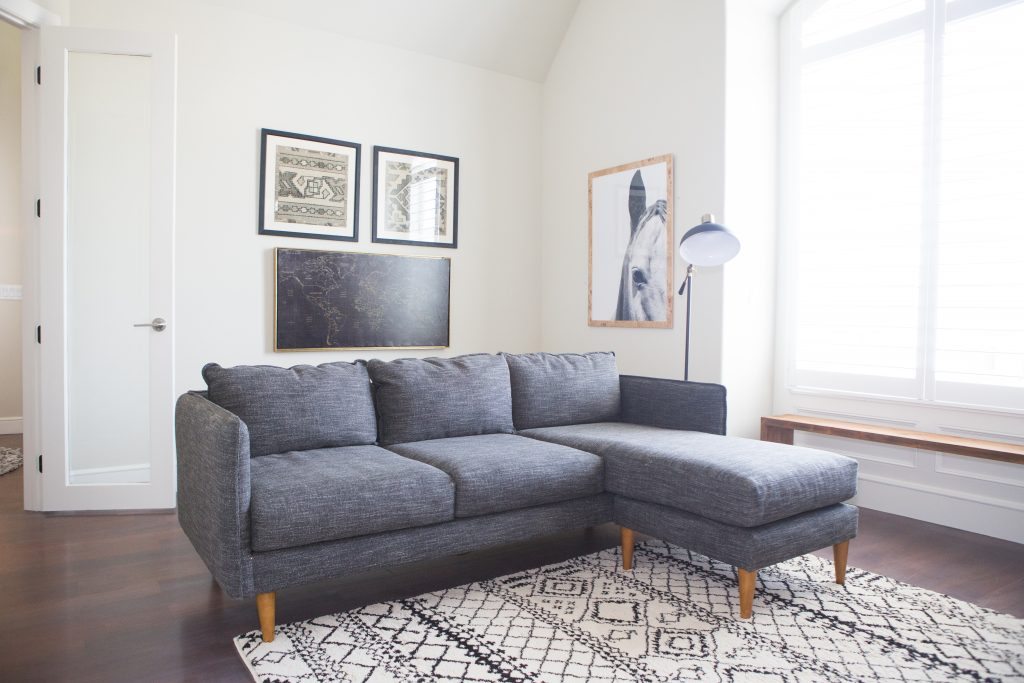 Here is my longhorn from the Camo farms collection or also in our  Favorites section.  He has been used in living rooms, kids rooms, and dining rooms!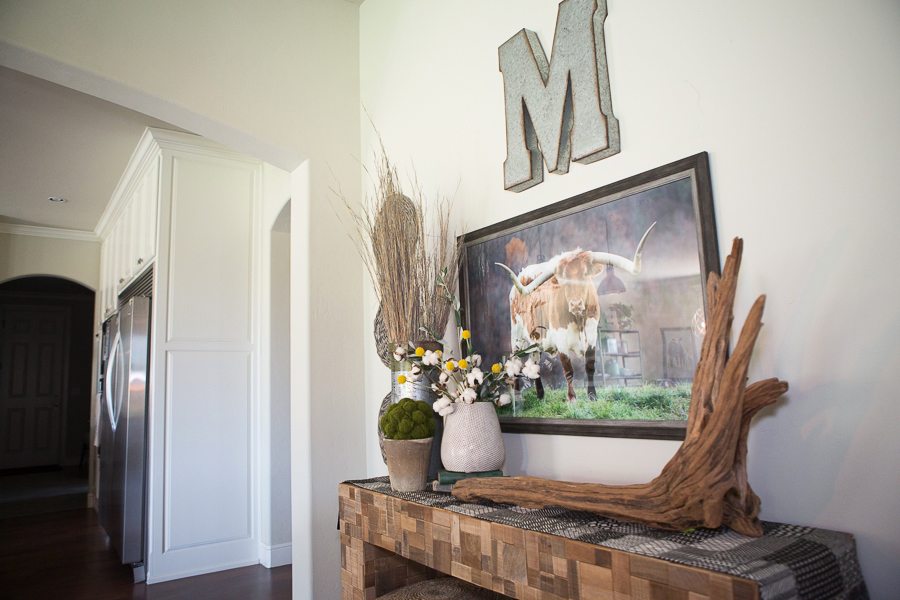 So there you you go!  I just showed you several examples of our print art used in homes.  If you've been considering something, let me know if I can help you choose some original print art for your home!  It doesn't have to be scary.  If you see something you love, it means you will probably love it in your home!