It's been awhile since I posted a quick and easy recipe and with the Holidays coming up, I thought it might be a good time to share my family's Easy Oven Brisket Recipe.  This is definitely a crowd pleaser and you know I don't say that unless I mean it.  The last time I said that was on the pumpkin sheet cake recipe and, well, based on all the texts and comments I got as well as the instagram stories I saw spreading that yummy deliciousness cream cheese icing all over the top of that cake, I'm guessing I was right with saying it was a crowd pleaser.
So the brisket is pretty easy as far as brisket goes.  I'm going to walk you through it though because cooking a big old honking slab of beef can be intimidating if you've never done it before.  Here is what you'll need.
First of all let's talk about buying the meat.  I get mine at Reasor's in Jenks.  I've also bought it at Sam's and even Wal-Mart. I will say that I think Reasor's and a meat market have the best briskets but it will still be super yummy if you buy it from Sam's.  This recipe is written for a 4-5 pound brisket which will feed approximately 10-15 people.  This is a great, quick and easy recipe to make anytime you are hosting larger groups which, if you're like me, is definitely happening around the holidays.  I don't know about you but I think it's nice to have a different type of meat rather than just the traditional ham or turkey so this brisket recipe might be something you want to try around the holidays!  I also make it all throughout the year for get-togethers, dinner parties, and even tailgates.  It's great the next day and you can even put BBQ sauce on it and make sandwiches out of it.
OK so here's what you need.
4-5 pound brisket
2 tsp celery salt
1 tsp onion salt
1 tsp garlic salt
1 tsp lemon pepper
2 tsp Worcestershire sauce
2 Tbsp liquid smoke
1 Tbsp Soy sauce
1/4 cup water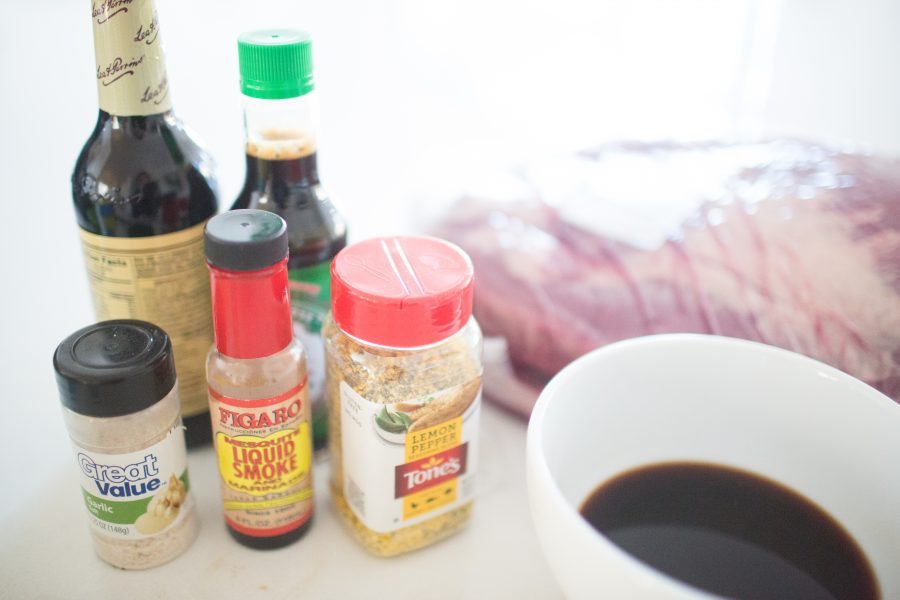 Mix all the ingredients together in a bowl.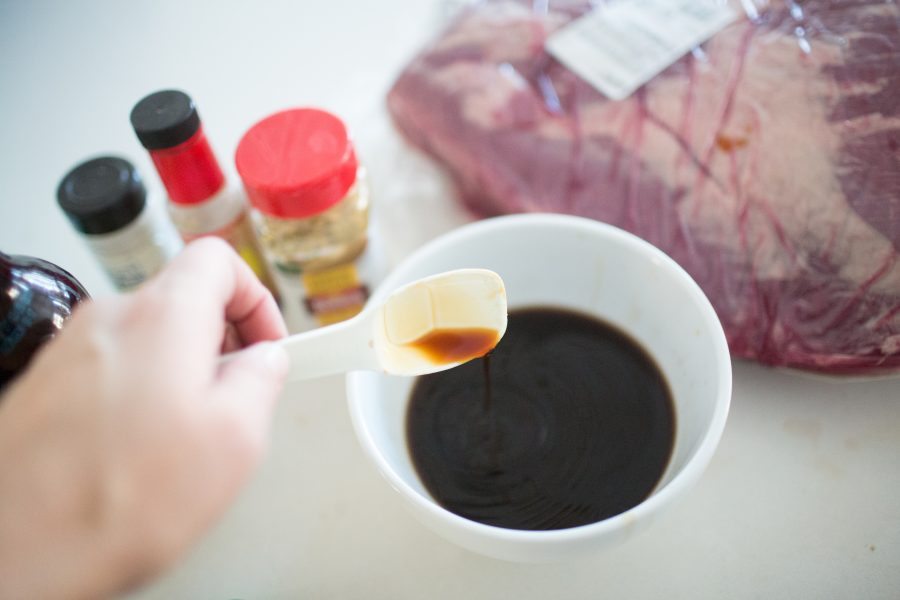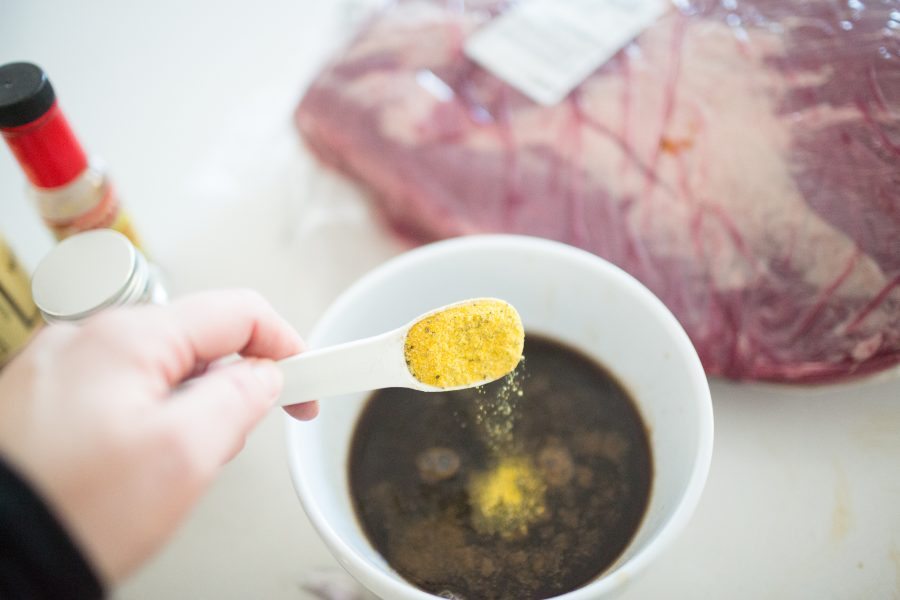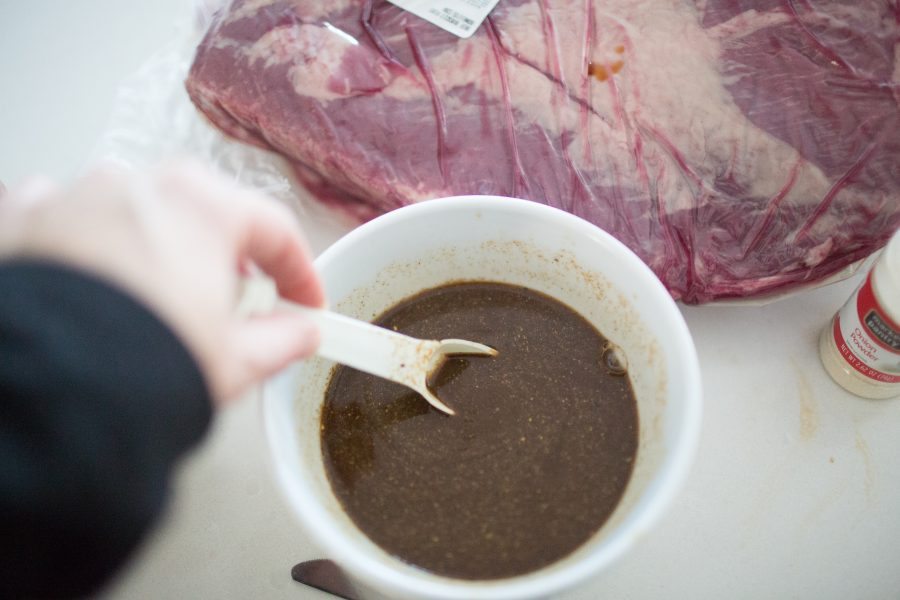 Put fresh cracked pepper and salt on the brisket.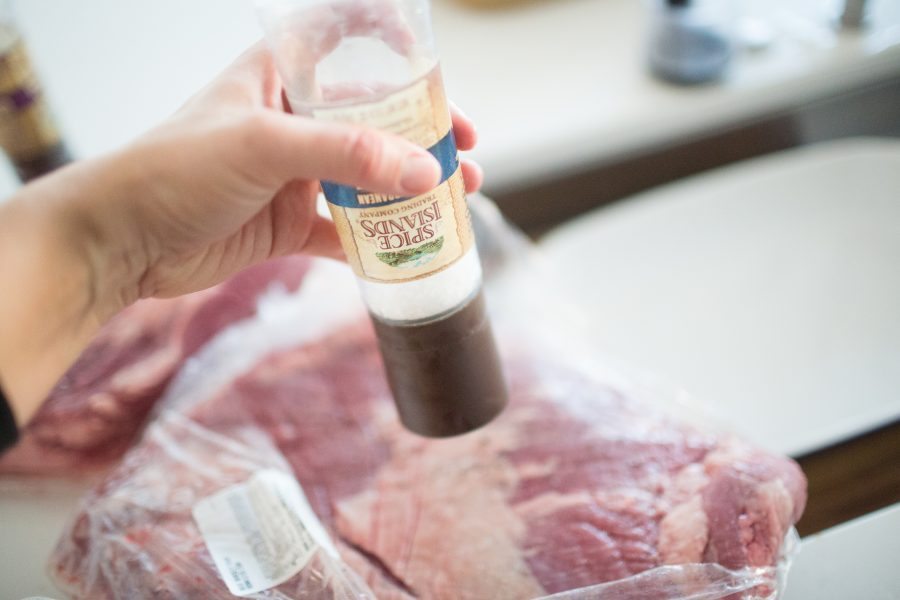 You will need these Oven Bags which you can get on the same aisle as Ziploc bags.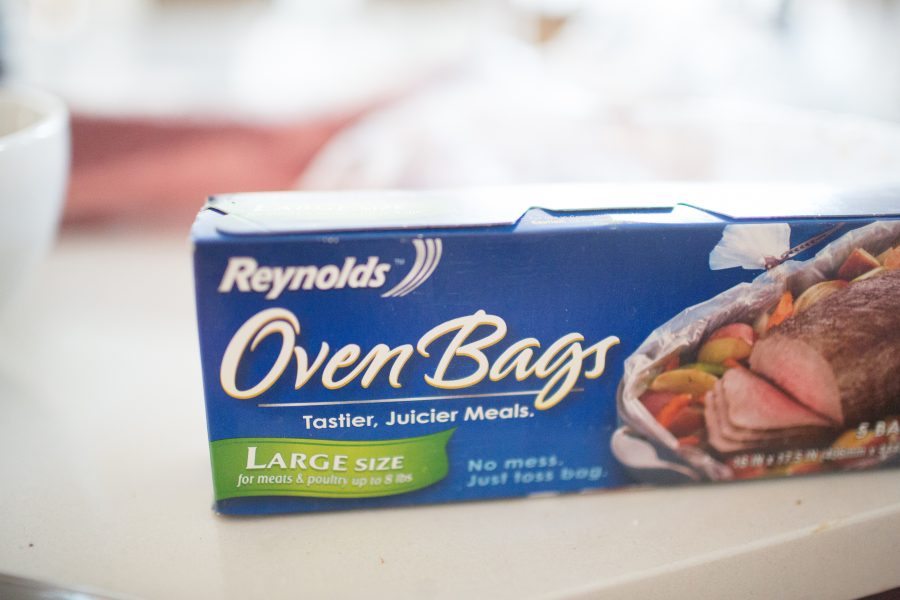 Put the brisket in the Oven Bag.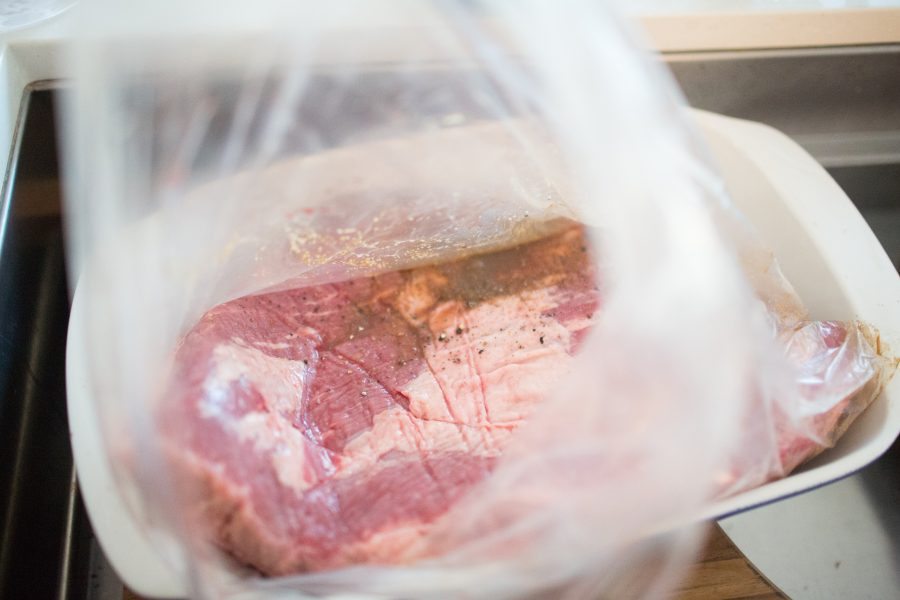 Pour the liquid mixture over the meat.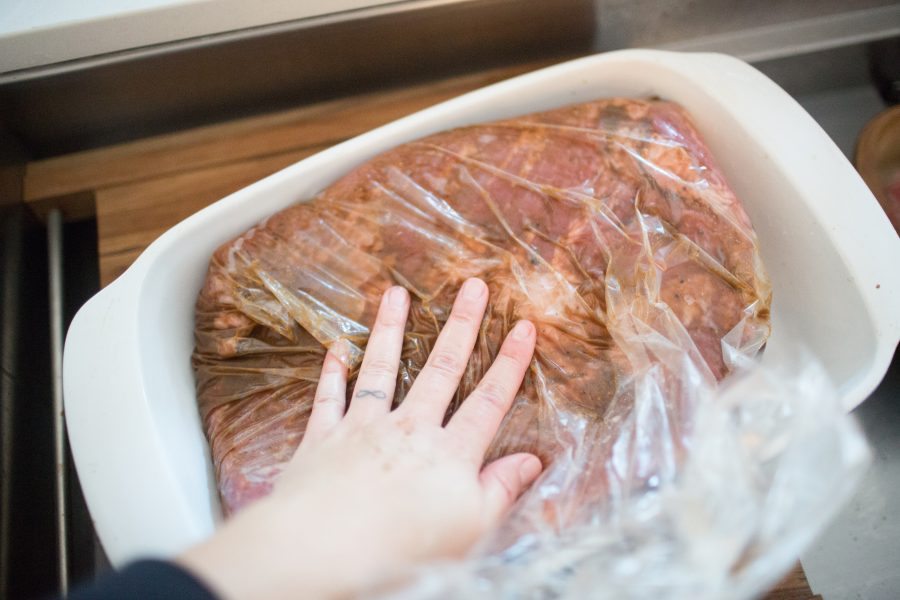 Flip the meat over several times until the liquid covers the meat on both sides.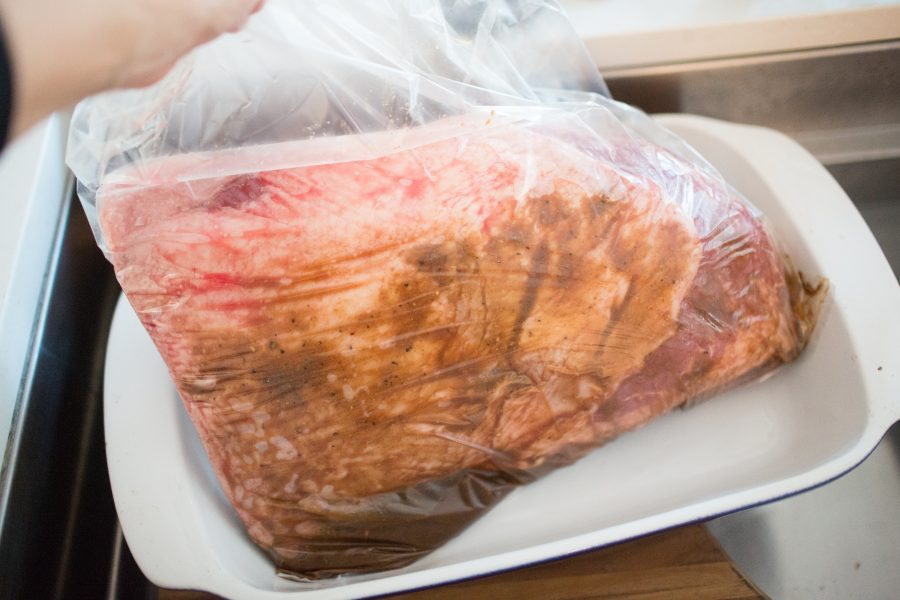 Finally, place the brisket on a cookie sheet or in a rectangular baking dish with the fatty side of the brisket facing DOWN. MARINATE OVERNIGHT.  This is important!
The next day, Bake at 250 degrees at approximately 1 hour per pound. (3 hours for a 3 pound brisket, 4 hours for a 4 pound brisket, etc…)  This is just a guideline and you will want to check the meat before the time is up, so for example, I would check at 2 hours and 2 1/2 hours, etc… If you prefer, you can use a meat thermometer and the best temperature for a brisket is 180-190 degrees Fahrenheit.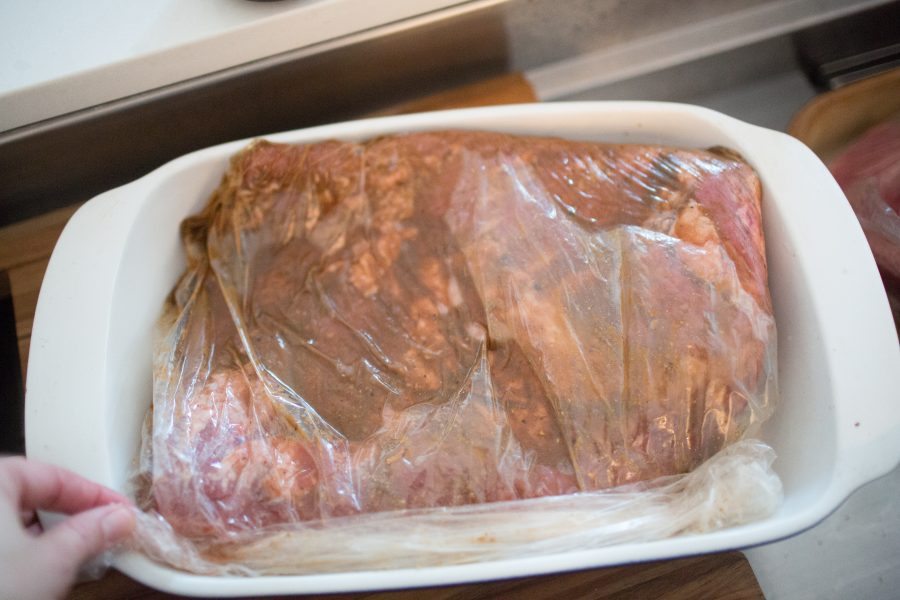 Have your hot husband cut the brisket for you with an electric knife because goodness knows that would be disastrous if I tried to use that thing.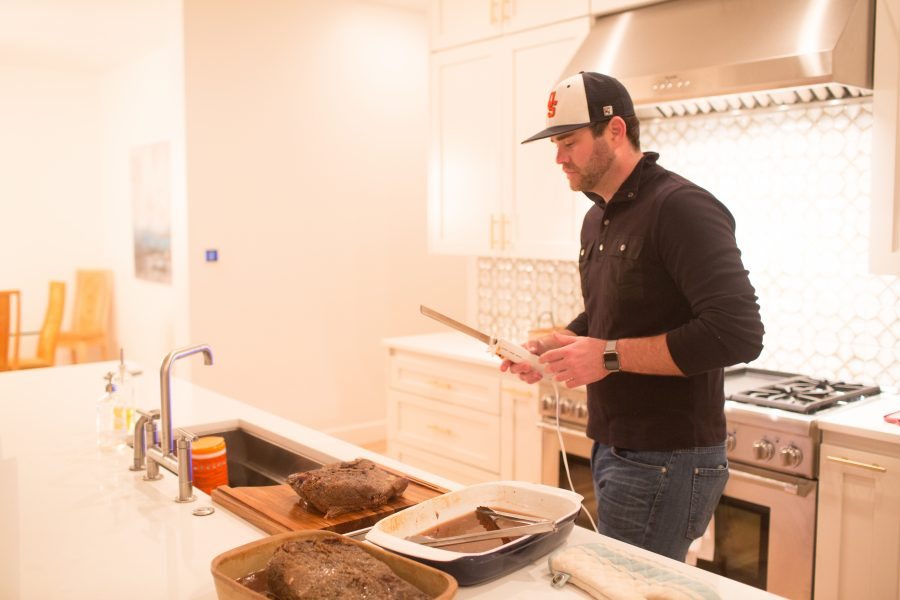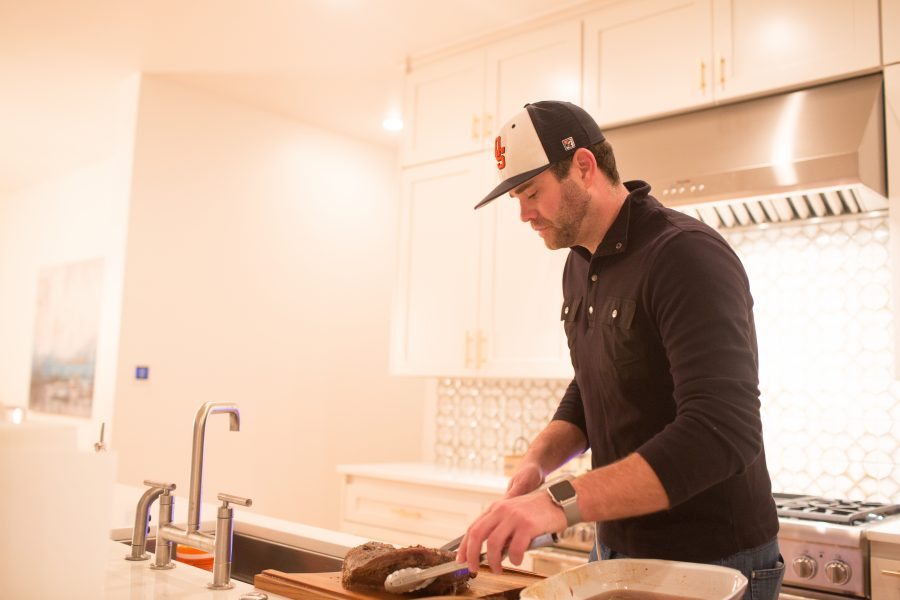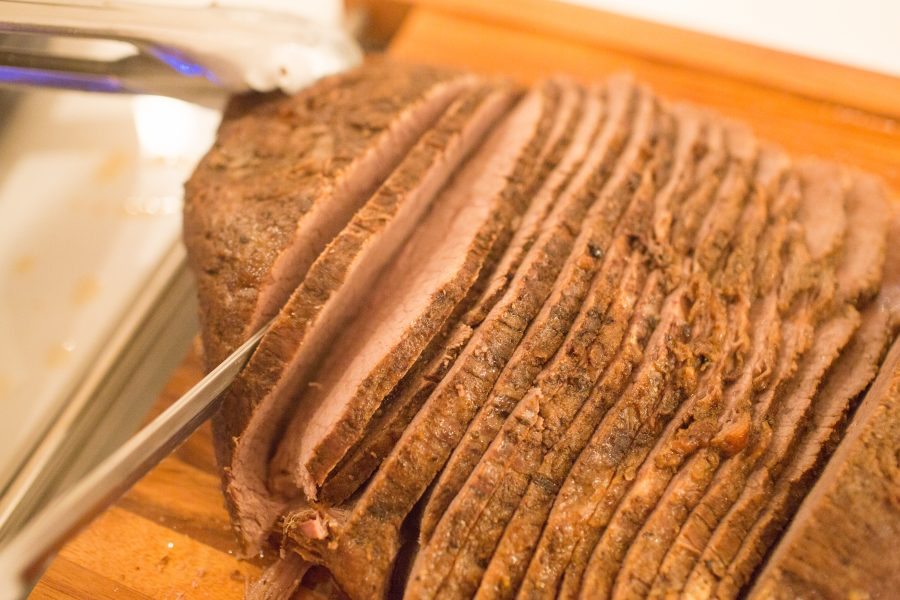 And there you have it.  Tender, yummy, easy oven brisket that you can feed a ton of people with.  I hope you guys get as much good out of this recipe as my family and I have!  I know I plan on making this at least once over the holidays.
Speaking of the Holidays, make sure to check out my quick and easy recipe for Pumpkin Sheet Cake because it's still delicious to make for the holidays.  I also have my Holiday Gift Guides—Thoughtful Gifts under $50 and Gift Guides for Kids— over on the blog.  I will leave more gift guides coming this week—gift guides for her and gift guides for him—as well as more holiday recipes that I will be posting.  Hope you and yours are doing well and enjoying the holiday season.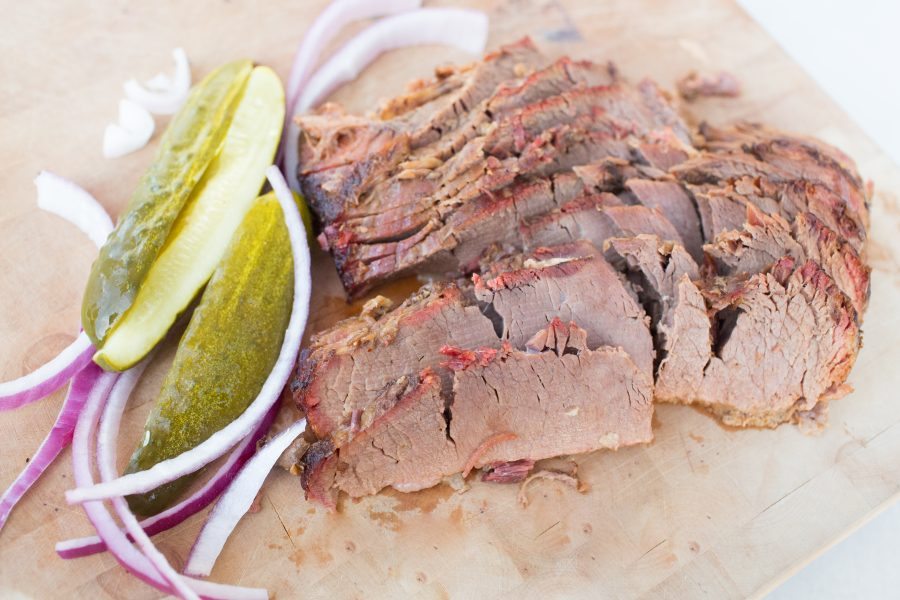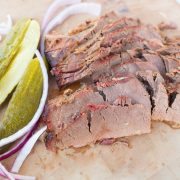 Combine all ingredients. Place the brisket in the bag and pour the mixture over it. Seal the bag. Turn the meat back and forth several times, upside down and back, until then meat is fully covered with the wet mixture. Place the meat in
| | | |
| --- | --- | --- |
| | | Combine all ingredients. Place the brisket in the bag and pour the mixture over it. Seal the bag. Turn the meat back and forth several times, upside down and back, until then meat is fully covered with the wet mixture. Place the meat in |