Last weekend we hosted a party for nearly 70 people which is why I'm writing this post about Rib Crib – Best Tulsa Barbecue Catering Company. Because I kid you not, I think I would have lost my mind had Rib Crib not saved the day with their catering service.  I just had to share how amazing the experience was. The guests were raving about how amazing the food was. The kids loved everything from the pulled pork to the mac and cheese and the adults were more than satisfied with the pulled pork, chopped brisket, smokey baked beans. The dessert options were to die for — brownies and blackberry and peach cobbler — and most of all, I was relaxed, stress-free, and able to just enjoy my party guests rather than rushing around trying to cook and do all the setup and clean up.
One of the many things I loved about Rib Crib – Best Tulsa Barbecue Catering, is that there is something for everyone on their catering menu. For those who wanted a lighter option, Rib Crib brought a huge garden salad, and guests were able to put smoked chicken or pulled pork on their salad with some yummy dressing and toppings. For those who wanted something heavier, there was pulled pork and chopped brisket sandwiches and delicious sides like smokey baked beans, potato salad, and mac and cheese.
Here is some more information that might help you see how Rib Crib — The Best Tulsa Barbecue Catering — is a great choice for you when you are hosting your next party!
Rib Crib can cater 10 – 10,000!
One stop shop…..Rib Crib can manage table rentals and anything else that goes along with an event
Rib Crib  can do more than just BBQ….they have an extensive "Pig Man" menu that includes anything from beef tenderloin to salmon…..if there is something that you want for an event they can accommodate you with their team of culinary geniuses!
Rib Crib can accommodate you on short notice so don't hesitate to call them on the day of your party!
Rib Crib – Best Tulsa Barbecue Catering, can accommodate Tailgates, holiday parties, family parties, and any type of event!
Rib Crib food holds both hot and cold very well
Rib Crib pricing is a value in both service and quality of food
We very highly recommend Rib Crib Catering! Their catering manager was a dream to work with and everyone absolutely loved the food at the party. We will most definitely be using Rib Crib – Best Tulsa Barbecue Catering again in the future when we host parties. I can not tell you HOW NICE it was to just be able to relax and enjoy the party and our guests rather than rushing around stressing about cooking and cleaning up.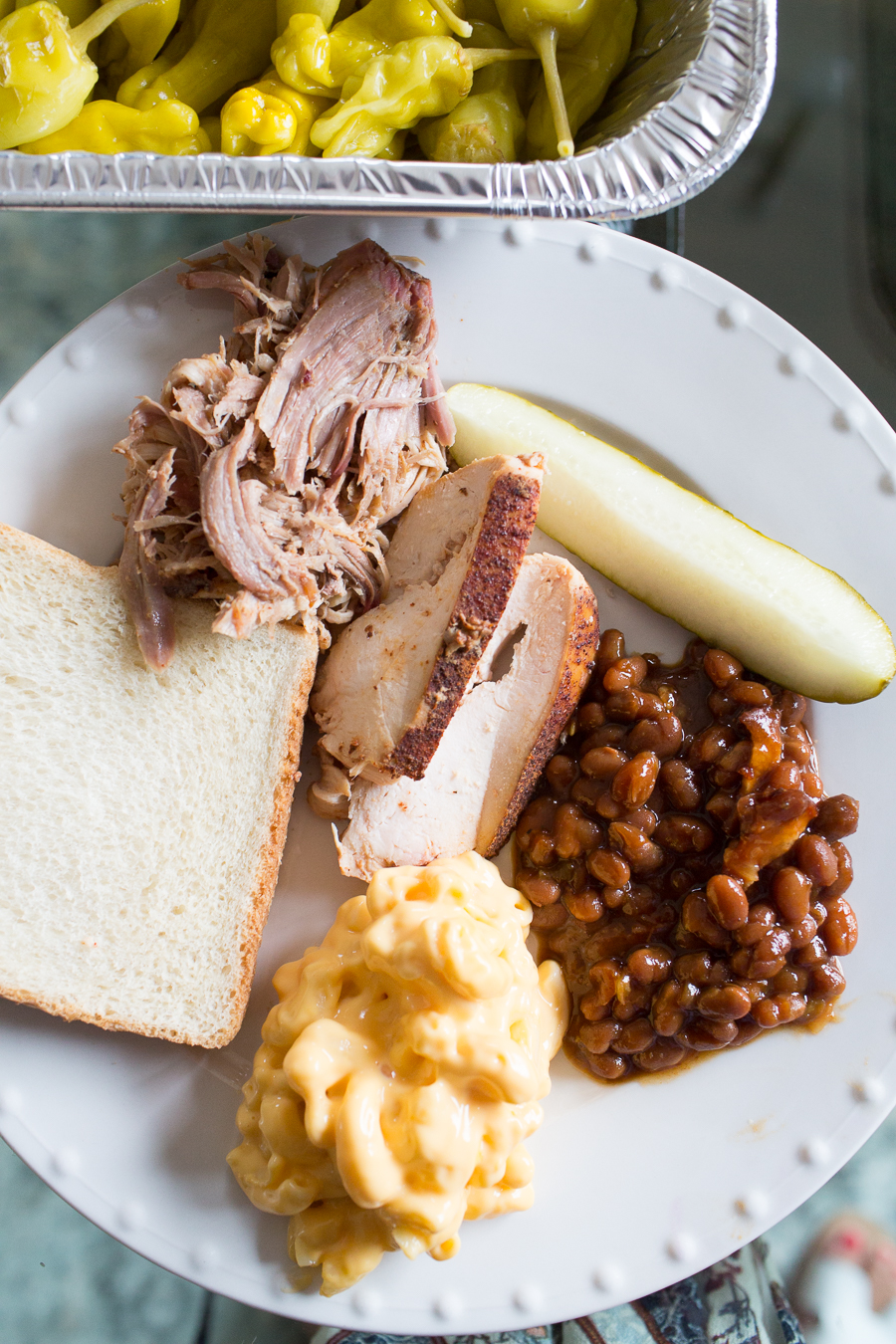 You should have seen my kids when the Rib Crib Catering Truck pulled up. You would have thought it was Christmas morning!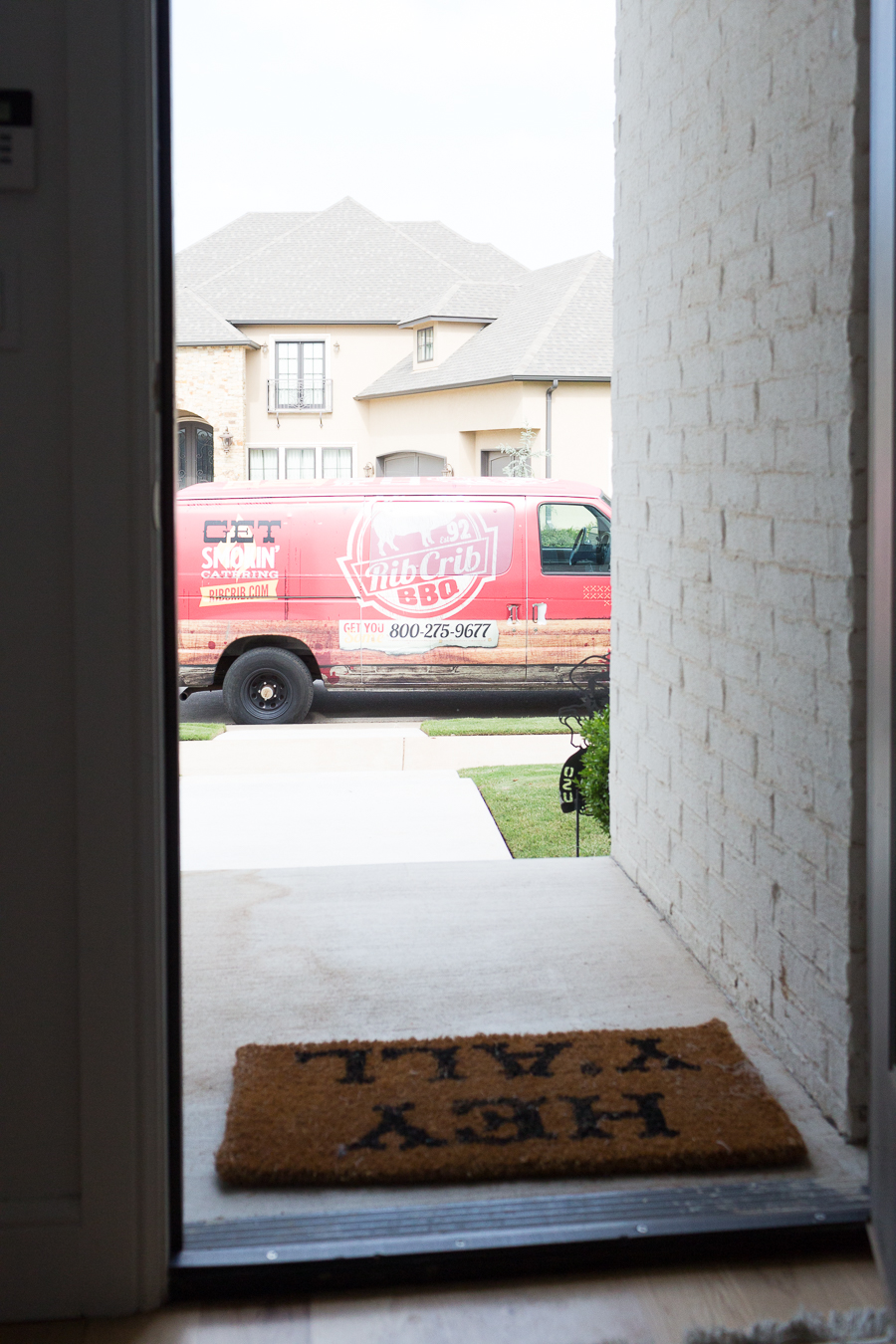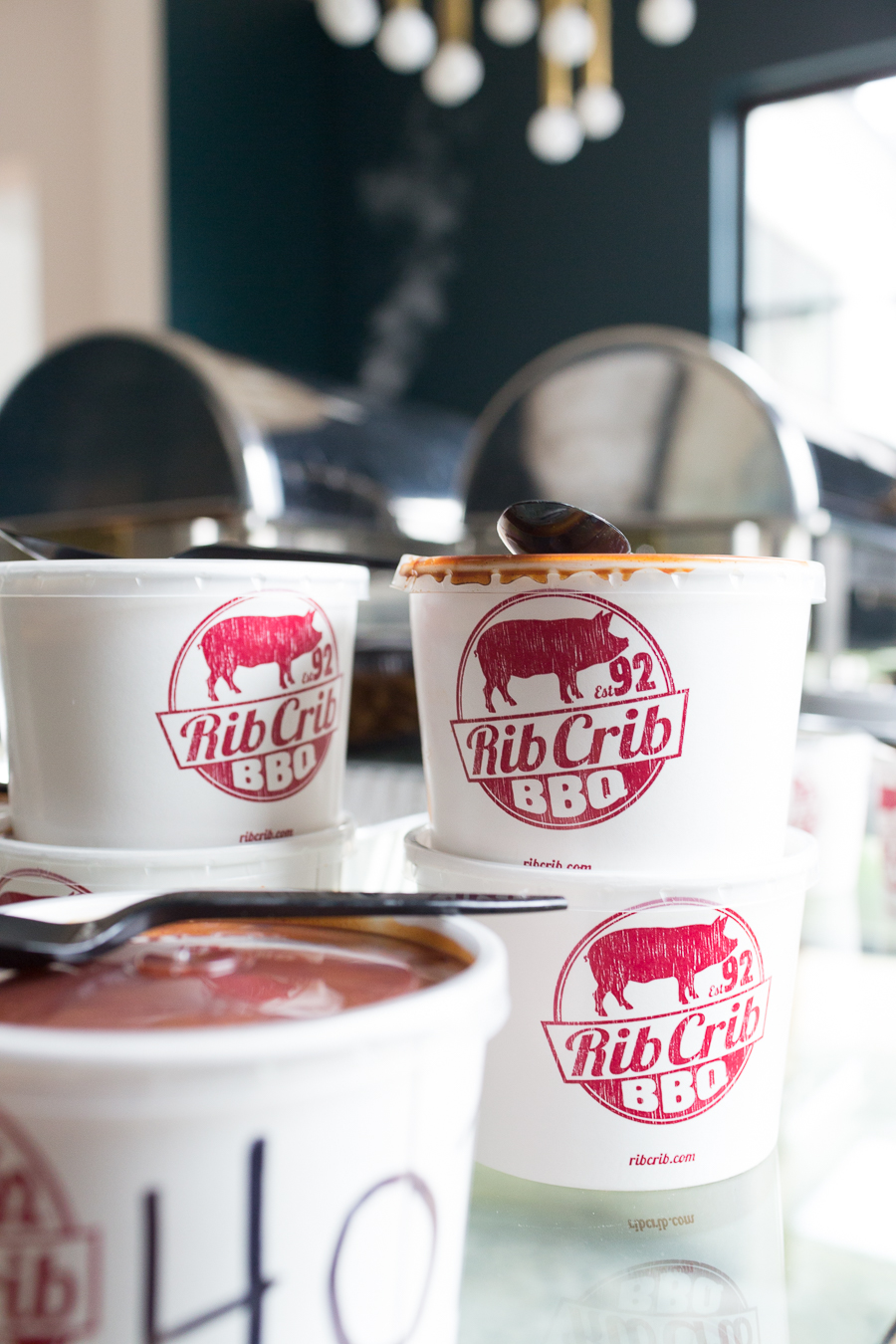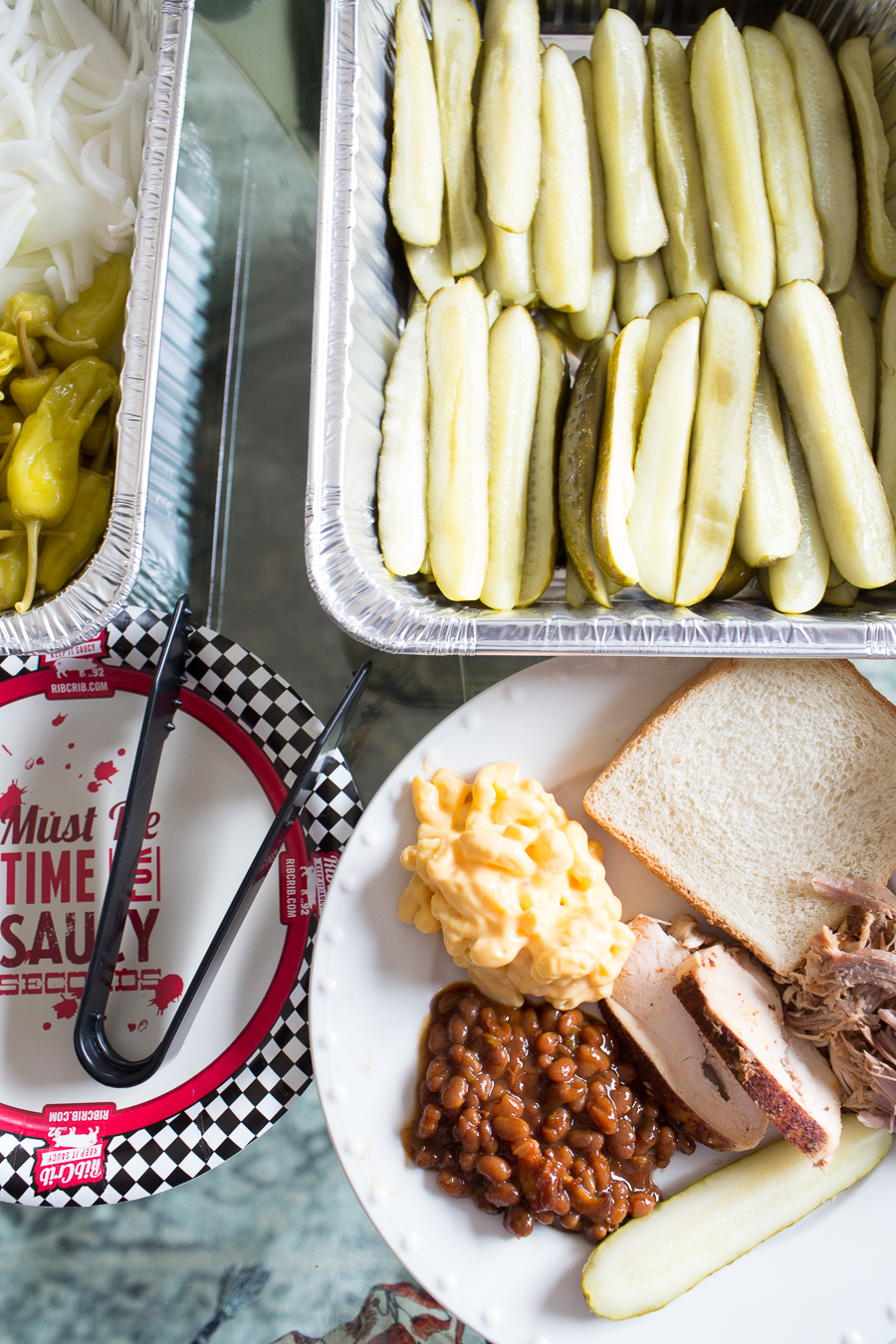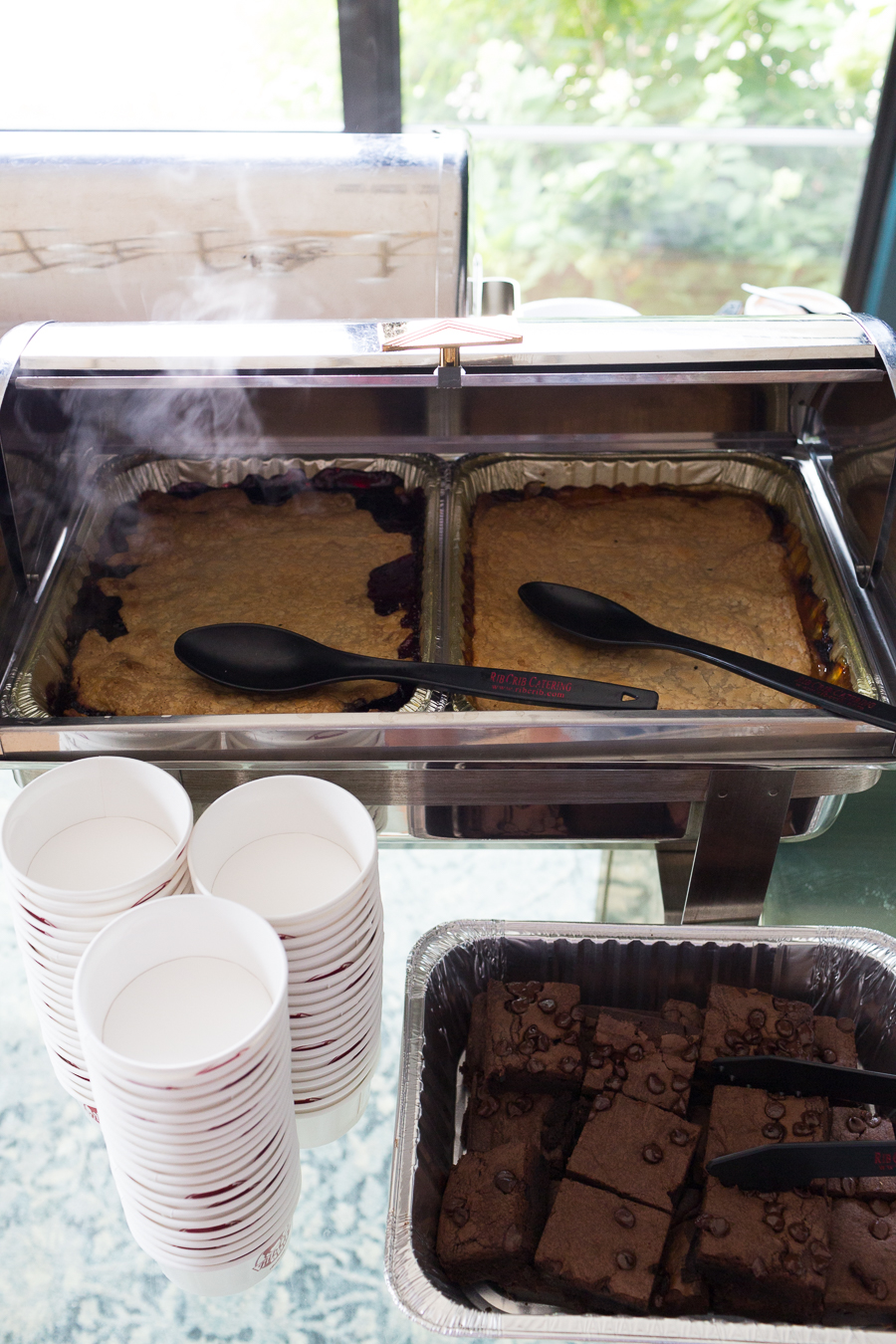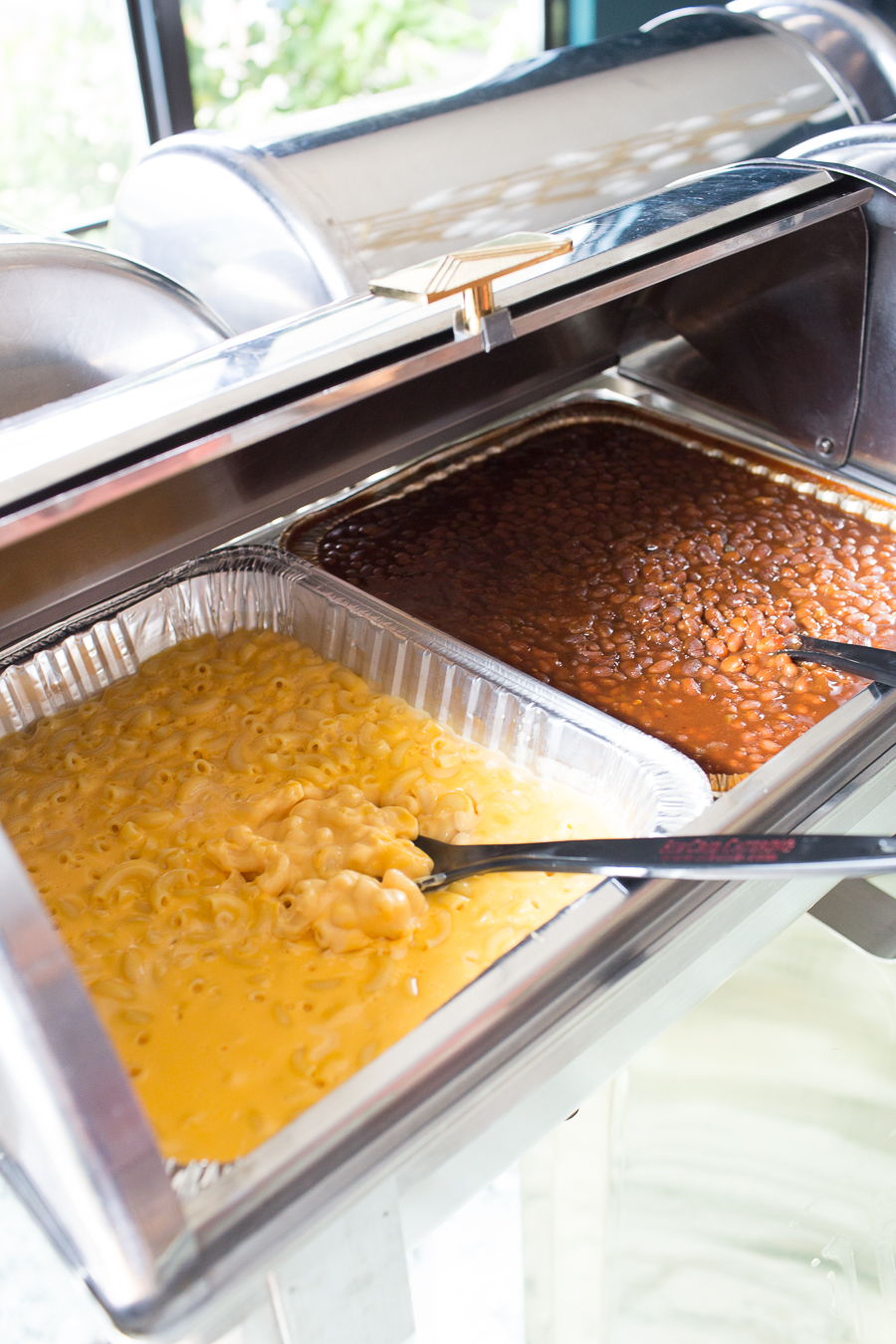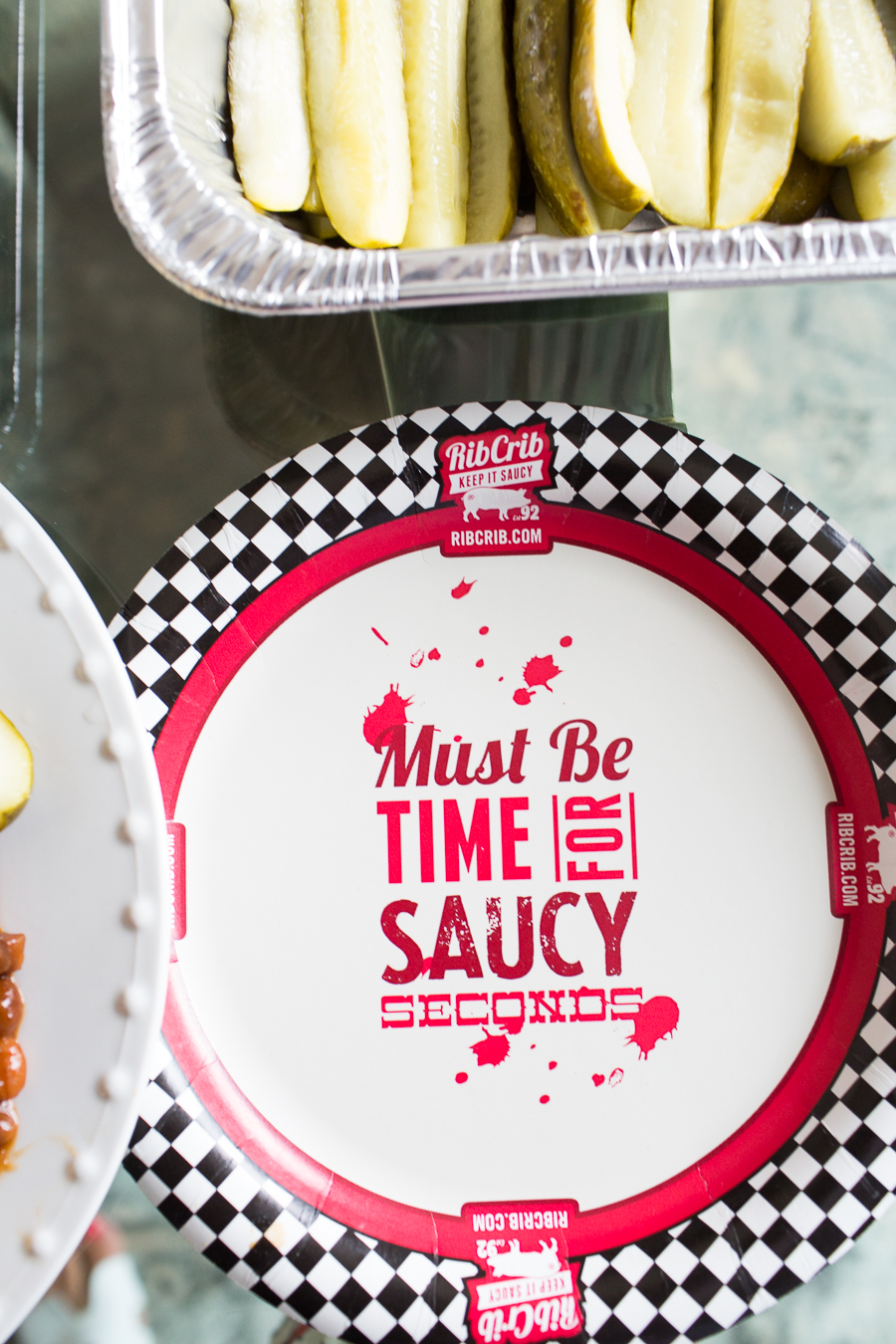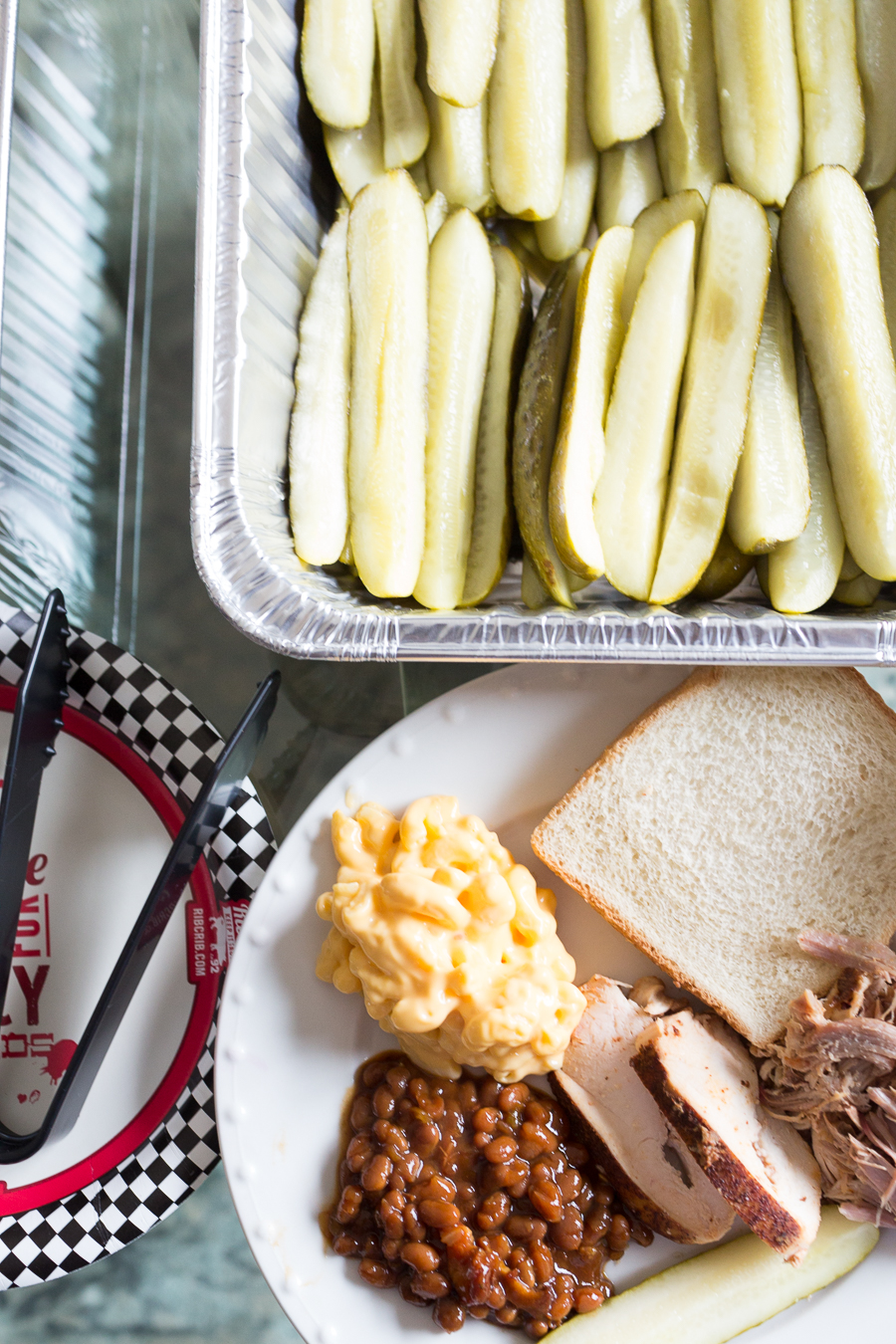 Rib Crib's smoked chicken is literally the most delicious thing ever and is probably my favorite thing on their menu!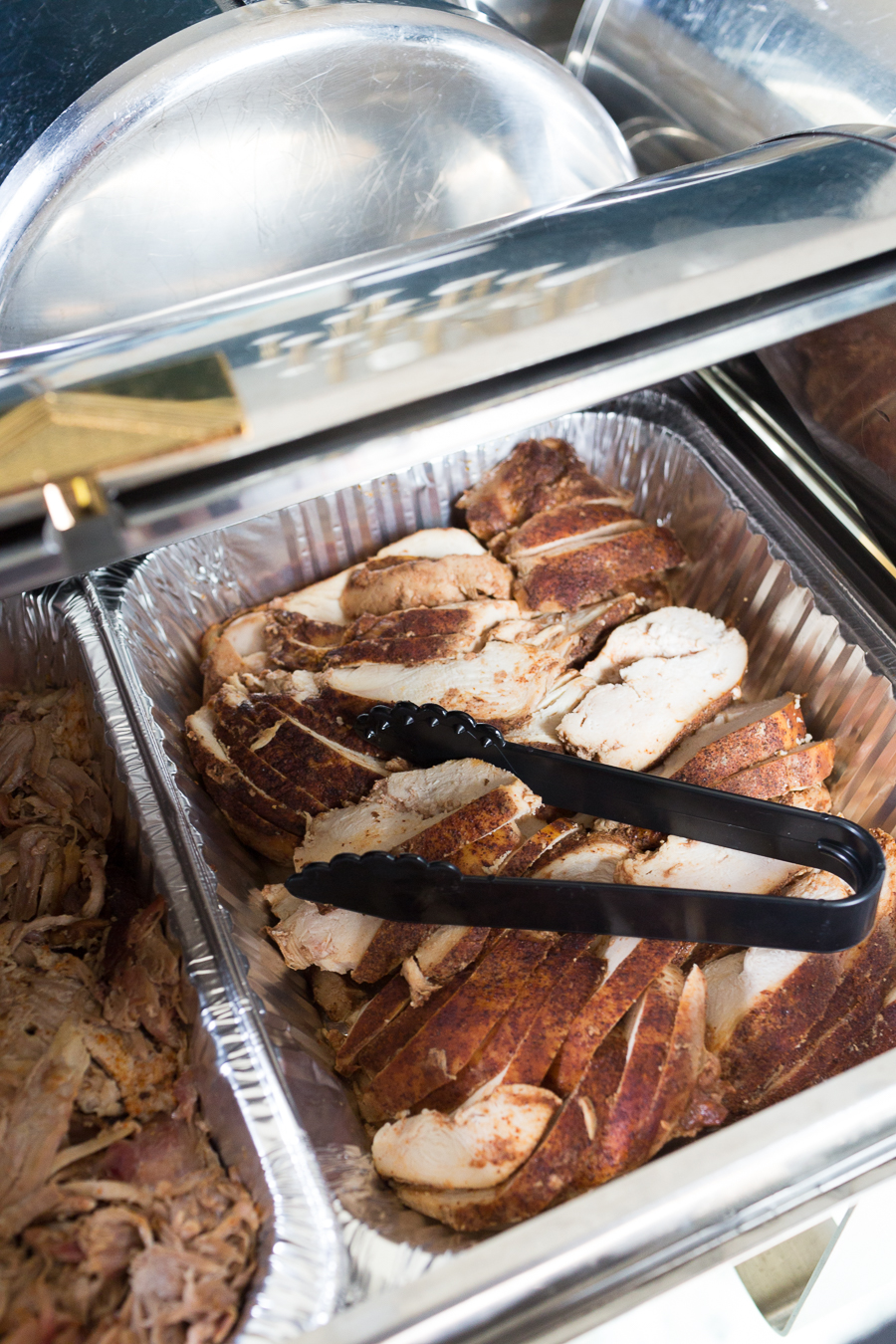 Clearly, the party guests were excited about Rib Crib – Best Tulsa Barbecue Catering!!!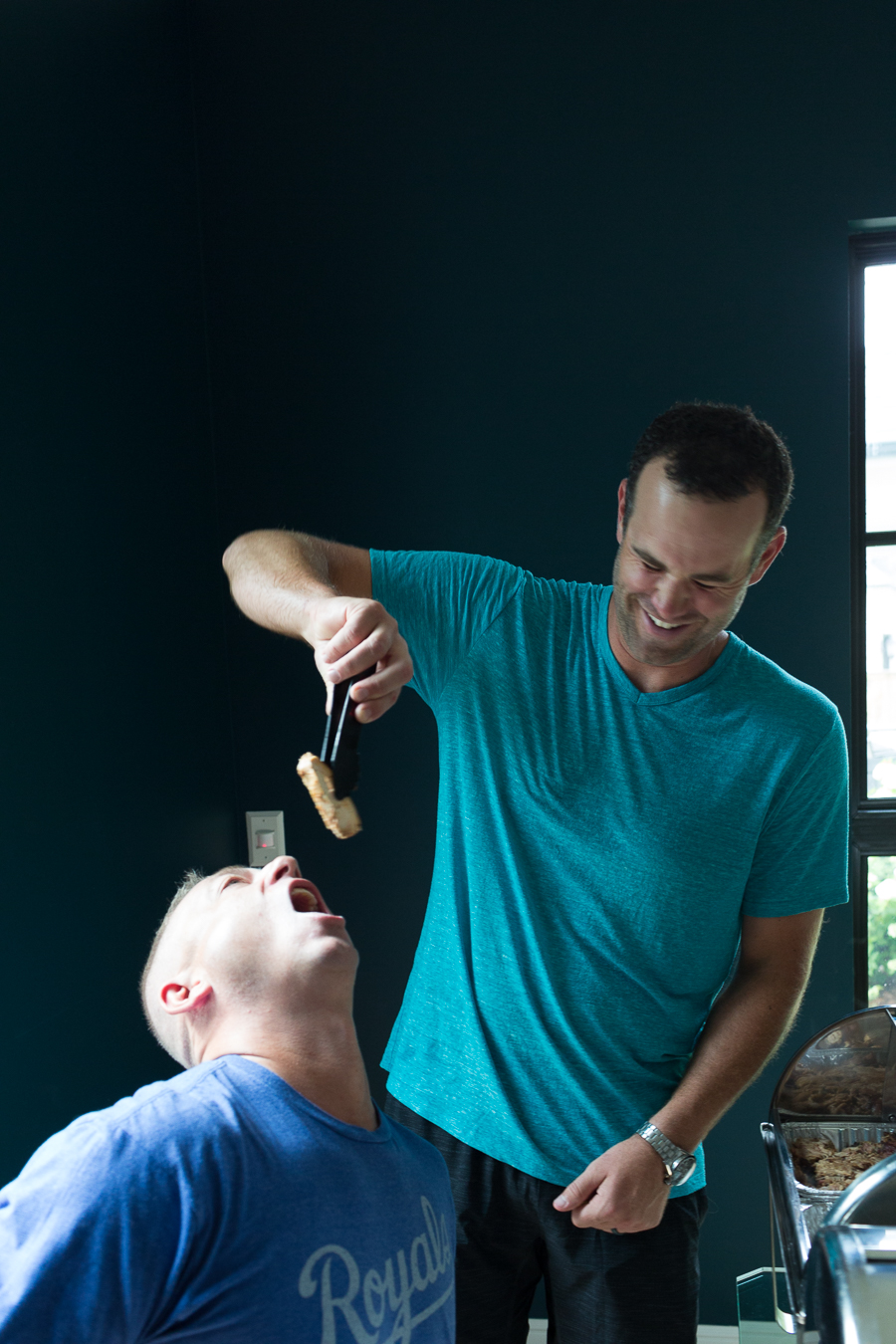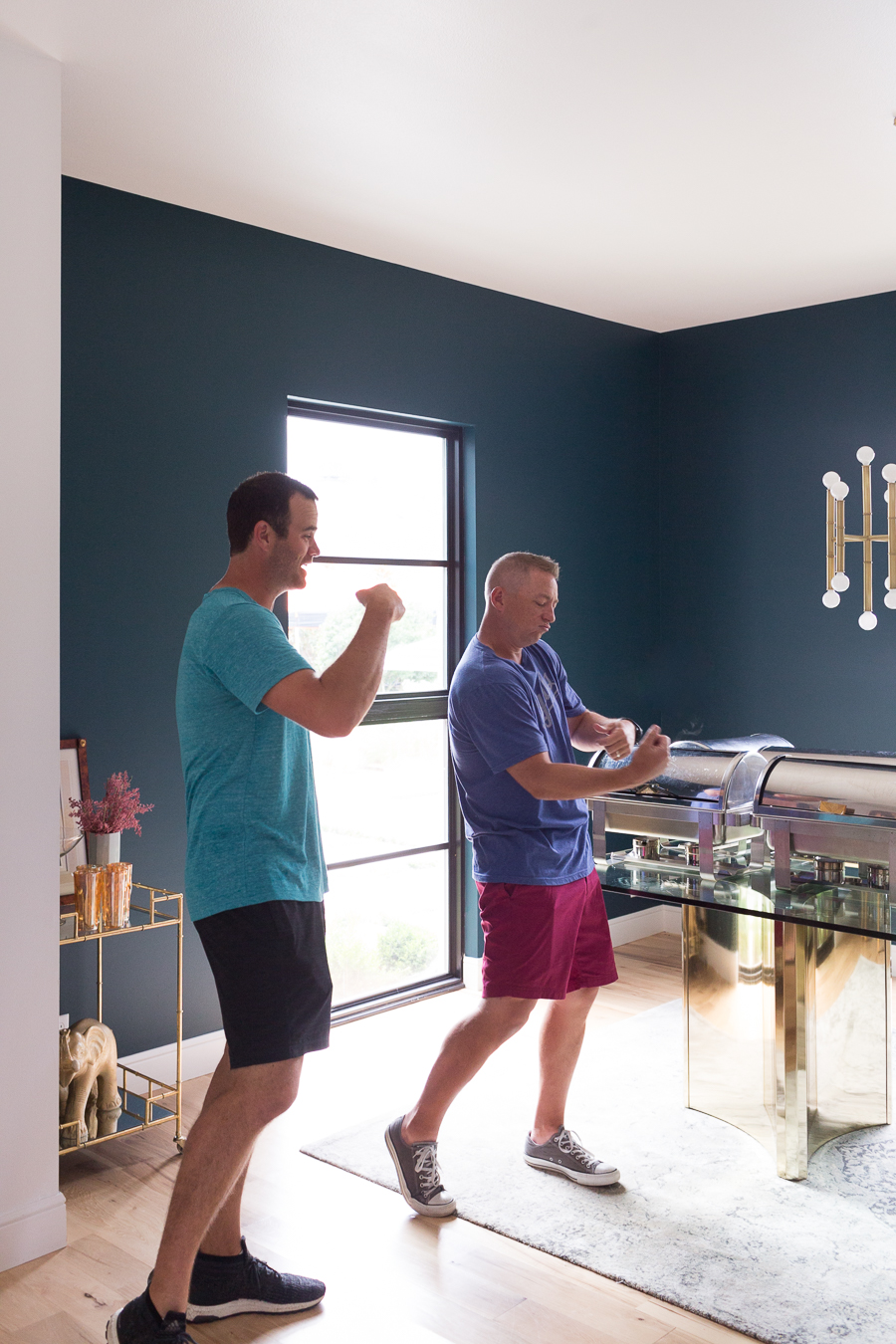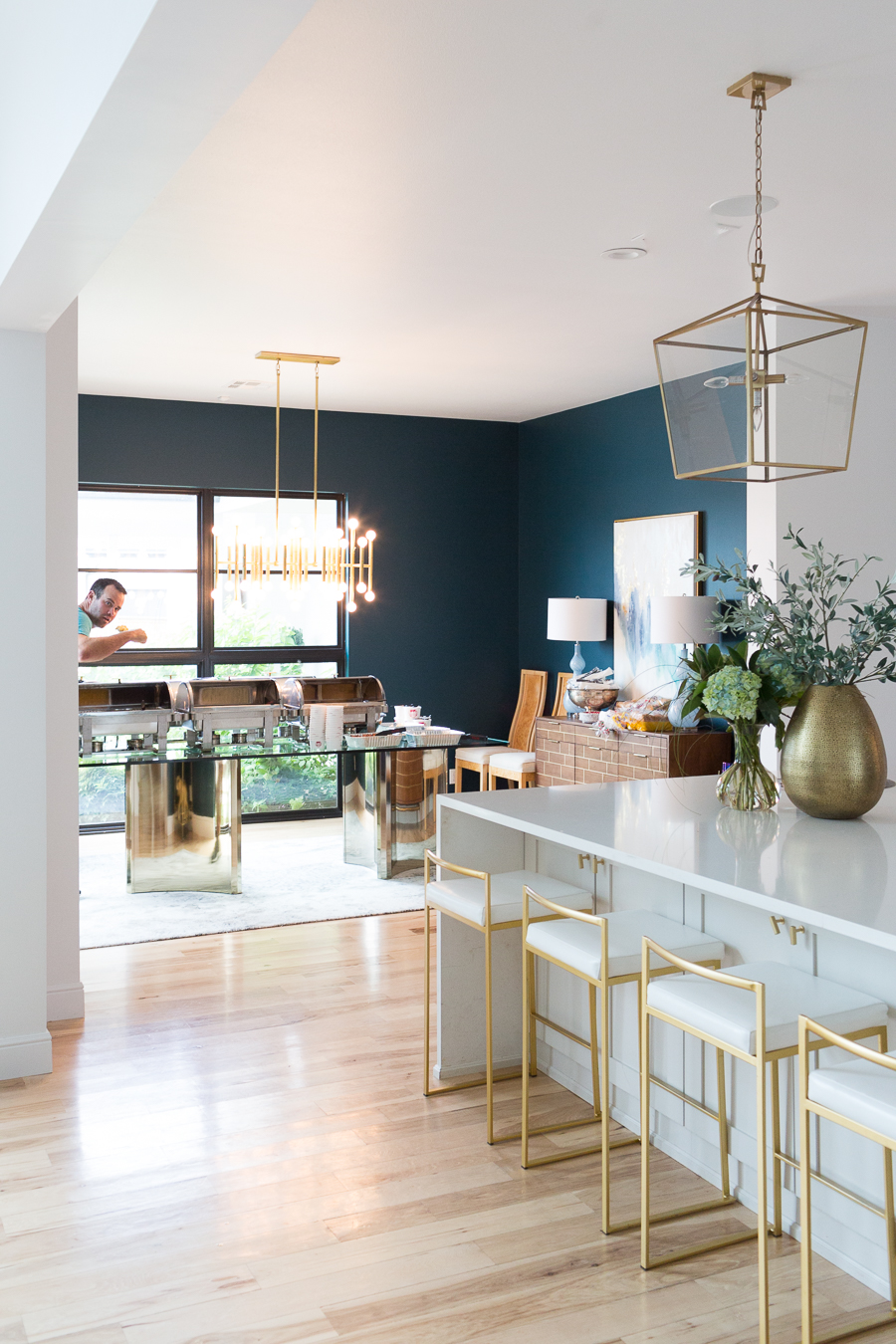 Here is all the food set up in the house before the guests arrived. It was so unbelievable to just sit down and relax while everything was being prepared. I think it's safe to say that I am seriously obsessed with Rib Crib Catering!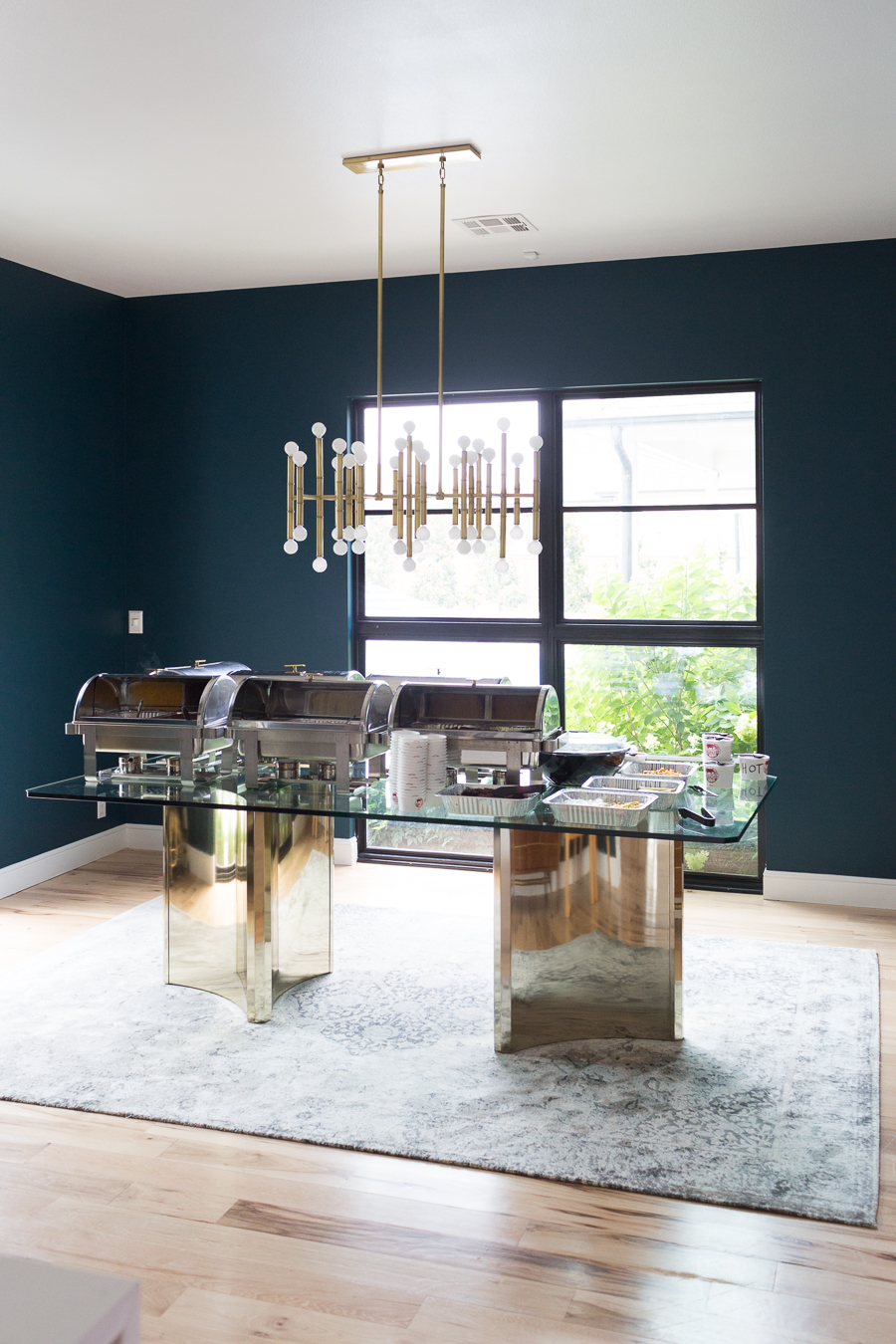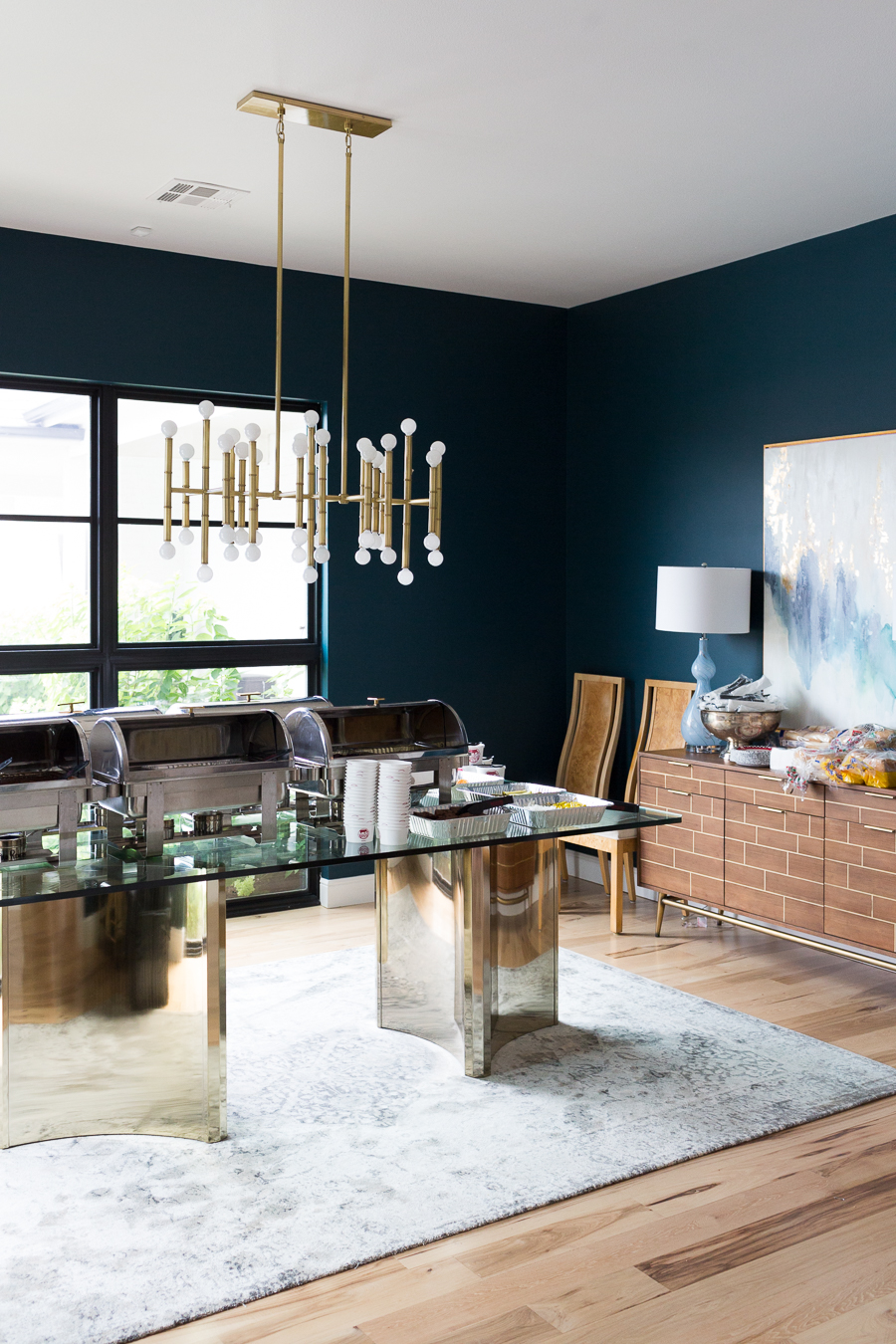 I hope you enjoyed this post on Rib Crib – Best Tulsa Barbecue Catering!  Most of all, I hope it helps you realize how awesome it would be to hire Rib Crib for your next event!!