Hey guys! It's that time of year again…the holidays are upon us. If you haven't heard, shipping is absolute crazy this year which means we all are going to need to get our shopping out of the way a bit earlier than usual. I don't usually post my gift guides in October but this year I do think it's necessary so here you go! Here is a round up of all Mike Miller's tried and true favorites that I always recommend (The Tom Brady Pajamas for example) and also some new favorites that I think are hot gifting items for this year (Air Max 90's , Ugg joggers, Garman watch, and drone).
Hope this his helpful and HAPPY SHOPPING!

NIKE AIR MAX 90's – Here's the deal, I love these shoes. I bought Easton an orange and black pair last Christmas to wear to Oklahoma State games and he loves them. Then I saw this new gray and black pair that is available via Nordstrom and I knew I had to add them to the top of my gift guide for men. LOVE THESE especially paired with the Lulu joggers and hooded sweatshirt but you can also totally dress them up with the Seven Brett bootcut jeans on this gift guide.
These are a best seller three years in a row. Easton has a pair; Mike has a pair. They LOVE them. They are the softest pajamas you will ever find and to be honest the only pajamas my guys will wear. They are always at the top of my gift guides for men! Here is a link to the bottoms and here is a link to the tops of the pajama set.
A friend of ours gave Mike one of these for Christmas last year and it quickly became a favorite. It is great for massaging sore muscles!
A Yeti cooler that you can wear on your back? What else is there to say. I'm grabbing one of these before our beach trip to Rosemary in November and they are also so great for tailgating and sporting events.
Mike said to tell y'all he loves this for tracking his heart rate, distance on runs, overall activity level. It's a great gift!
These are a must have and a use every day item. Mike and I love using them during the day when we are at the office to listen to podcasts while working and they are also great for using during working out!
These Better Sweater zip ups are great for fall and winter. They are really warm so they are like a lightweight jacket. Mike wears his all the time in the fall and winter!
These are at the top of my gift guide for this year because anything UGG is so darn soft. I think these joggers are more lounge-y than the ABC LULU joggers that I mention further down on the guide. So these are great for casual and around the house. They look so soft! SHOP UGG SLIPPERS. SHOP UGG JOGGERS
This is a best seller as well! We use this electric power washer all the time. It's so easy to use and great for cleaning off back patios, brick, etc… It's definitely a great gift idea for the man of the house!
These Lululemon joggers are a splurge but are the best there are. Easton and Mike both have a pair and they are just the nicest joggers out there that I've found. Paired with the Air Max 90's or the ultra boosts on this list, they look great!
So if you followed our trip to Telluride recently, you know that Mike was flying this drone the entire time. No, really…this is one toy that is a splurge for sure but if you're wanting to get the man in your life something really special, he will LOVE THIS. This is the perfect gift for guys who love technology and electronics! Mike takes it on our job sites to get arial footage of our homes but also loves to take it on all of our trips. To be honest, it's just fun to fly and the footage that it gets is even more amazing.
Mike has these and wears the heck out them. I love the new color combo with the dark gray lather paired with the cognac leather shoe strings. Such a great look!
Another splurge but this is such a great, functional gift idea
These are the underwear the Easton and Mike both love. Yes, they ware worth the extra money because they are so dang soft and fit so good. They are a great gift or stocking stuffer idea!
All 3 of these are tried and true Mike Miller favorites that he wears on repeat. The bootcut jeans he's worn for almost ten years and he wears them out every couple years he wears them so much. I've had to buy him 3 or 4 pair but they are worth the investment trust me. They are the best bootcut jean out their for men in my opinion
The Eddie Bauer plaid shirts are also his favorite because they come in Large Tall which is hard to find. They are available in so many different prints and they pair perfectly with the Patagonia vest.
We highly recommend all 3 of these tried and true items for gifting!
Mike has these in a gray color and loves them. They've been a best seller and now they are available in this new color which I love!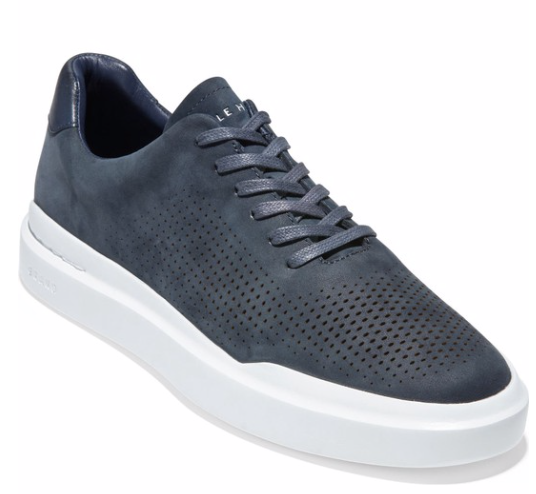 Mike also has two of these hoodies and I'm not sure who loves them more…me or him – ha! Ladies, these look GOOD on your man trust me. You will want to buy him one of these. They look great with the ABC JOGGERS and air max 90's or you can dress it up with jeans if you prefer.
OK perhaps this is a bit embarrassing to discuss but yet, we must go there. I got the manscaper trimmer for Easton last year per recommendation from one of his best friend's mom. Let me just tell you it's a must have for the men folk and is a great gift or stocking stuffer idea as is the leather catch all and yeti coffee cup
ADIDAS ULTRABOOST
These are another best seller and a great gift idea. I gave Mike a pair of these last years and he wears them all the time! I love this new color way.
HOPE THIS GIFT GUIDE HELPS YOU FIND SOME AMAZING THINGS FOR THE ONES YOU LOVE AND MAKES HOLIDAY SHOPPING A BIT EASIER FOR YOU.