DAILY SALES – NSALE PREVIEW! – If you have a Nordstrom Card, You can start shopping the NSALE – their biggest sale of the year.  Favorites sell out fast so if you don't have a card you can apply here. You have to have a Nordstrom card to shop the early access sale before it opens to the general public.
TOP PICKS
Items we either have already (Millerton jacket and Quay sunglasses are best sellers) or items that we are eyeing and buying (leopard cardi and snakeskin booties for sure) for the sale.  A lot of these will sell out quickly so grab yours now!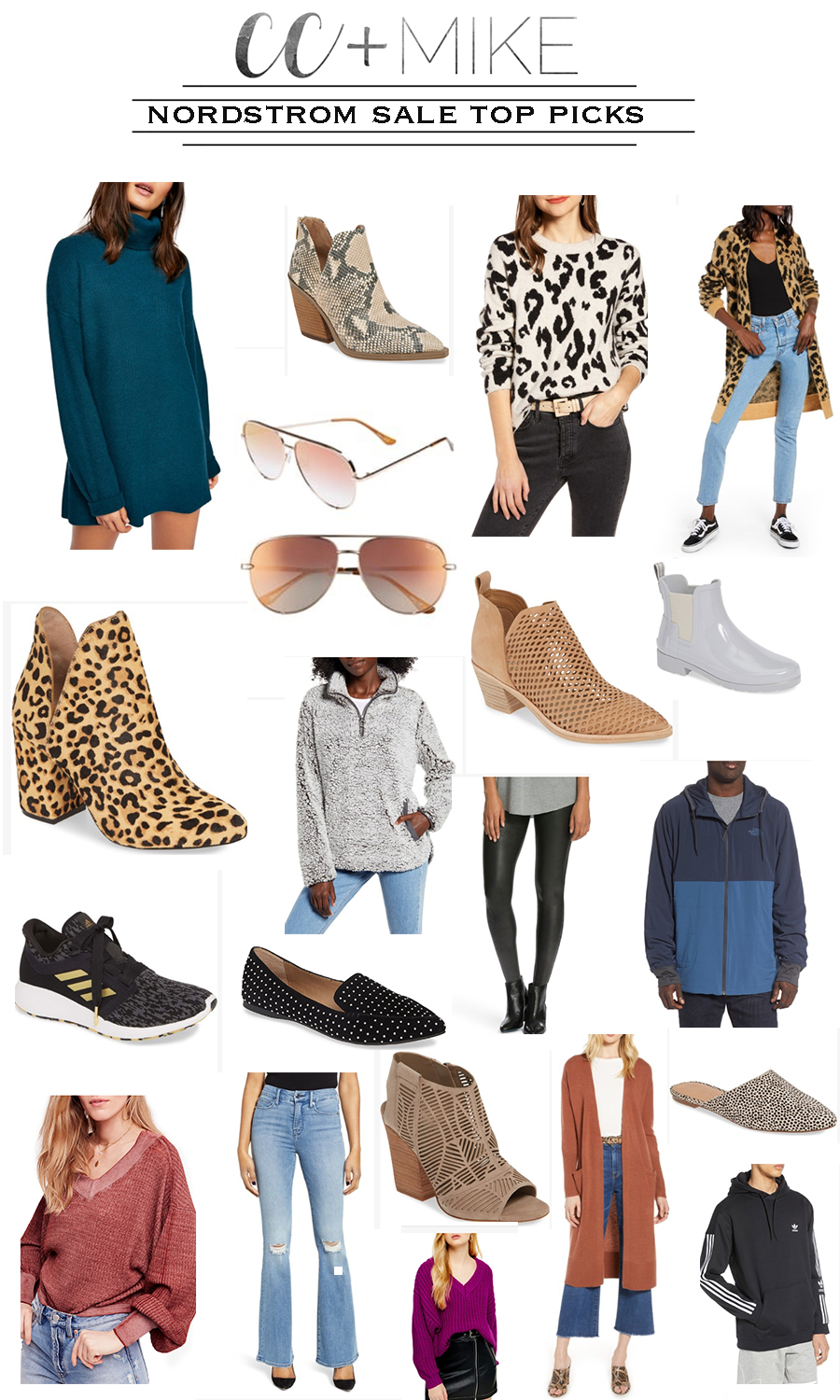 SHOES

WOMENS TOPS, CARDIS, COATS, DRESSES

WOMEN'S JEANS/LEGGINGS

MENS

ACCESSORIES

Daily Sales – July 9th!
Huge American Eagle sales going on.  If you saw my stories I'm wearing my new kimono and LOVING IT!  It's on sale and there are some other great AE kimonos on sale for only $14.99 so I did a round up for you.  Also, AE jeans are BOGO and I can't recommend the high waisted curvy jeggings enough!  Seriously you guys I have them in three pairs – black, white, and dark destroyed denim and I wear them on repeat.  I size up one in AE jeans, especially these jeggings because they are super stretchy and fitted but they are glorious in my opinion.  You can find the links below my collage below for the exact jeans I'm wearing (black, white, and denim next level high waisted jeggings) Trust me you will love these jeans – They are high waisted and hold everything in and feel good and look good.  Just check out the reviews too!  Hope you find some stuff you like in today's Daily Deals!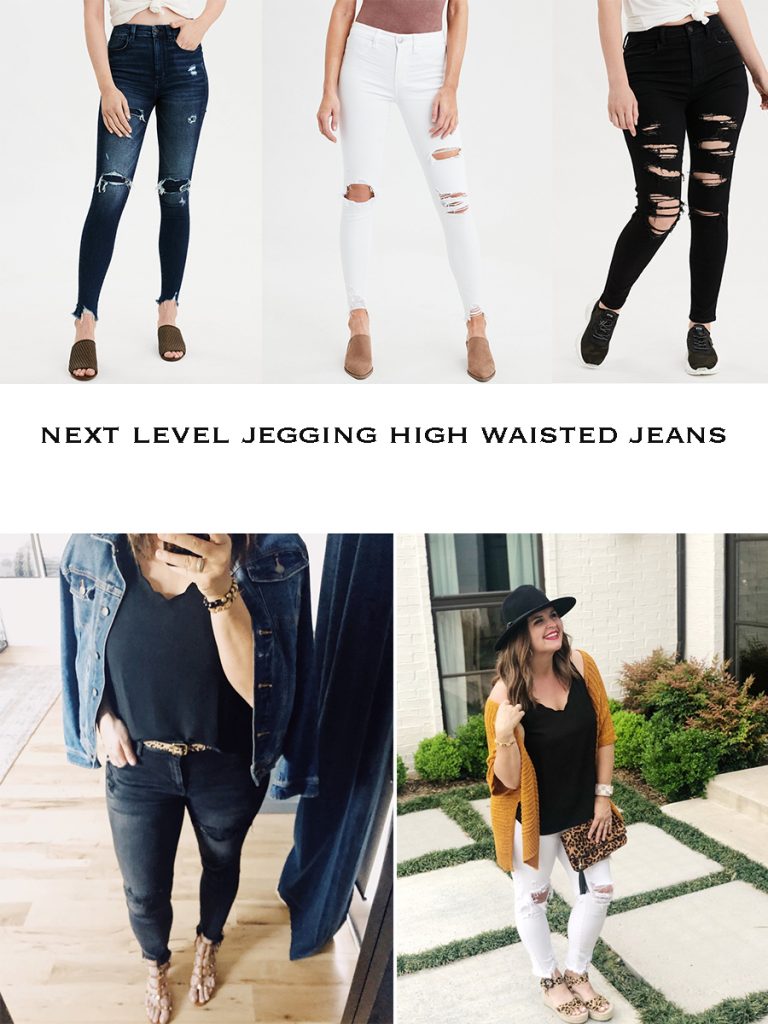 1. Dark wash  2. White 3. Black
Here's some photos of me in the jeans so you can see how they fit.  Like I said, I sized up one, but I always recommend just buying them in two sizes if you are unsure then return the one that doesn't fit – easy peasy, especially with just mailing in your returns these days and not even having to go to the store!
Daily Sales – July 9th!
Good morning everyone!  The kids and I went on a little shopping trip last night to get some things we need before we go to the beach.  Emmy and I ended up finding all sorts of good sale items from Old Navy so we are going to share some of our favorites with you guys today and we will be doing a try on later on stories if you want to check that out!  Just scroll down and click on the photo to shop today's sales picks!

HERE are the top things I'm eyeing and buying from this weekend's 4th of July sales!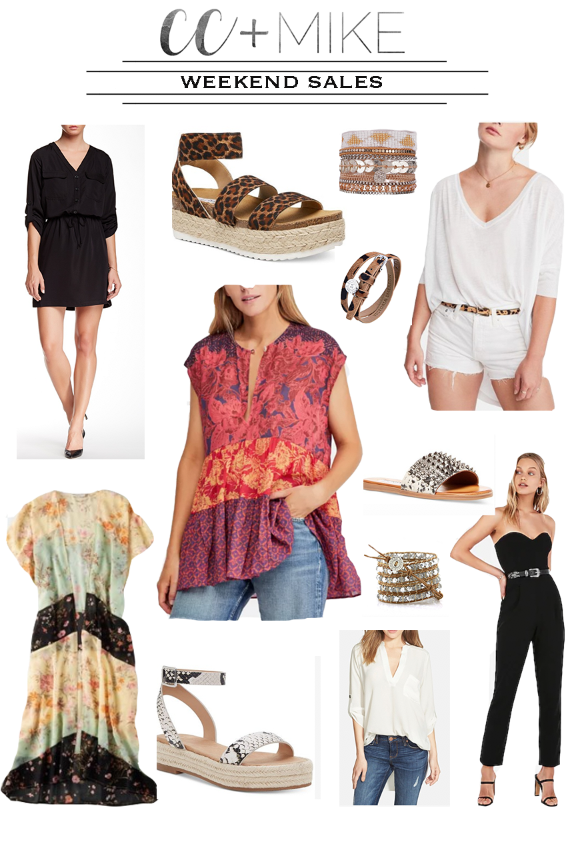 Also, don't forget to head on over to CC and Mike the SHOP for our RUG SALE – 20 percent off all Loloi Rugs (discount automatically applied at checkout) and 15 percent off all prints with code JulyFourth!  Here are some of our shop best sellers that are on sale through Sunday only! (Scroll and click on the picture to shop.)

Here are some of my beauty items that I'm obsessed with and am frequent asked about.