It's that time of year! Time to get your Christmas shopping done. I don't usually put out my Gift Guides out this early but in case you haven't heard, shipping is a mess right now so it's definitely good to
LULULEMON HOTTY HOT SHORTS – these are the #1 item on Emmy's wish list. She loves them in the 4″ and I swear, wants them in every color she can possible get her hands on.
HP POCKET PORTABLE IPHONE PHOTO PRINTER – I love this! I'm a firm believer in PRINTING PHOTOS. This is such a fun gift, I think, that allows girls to print photos from their phone. It can be paired with the string lights and clips listed below for a fun gift idea that allows girls to print photos and hang them in their rooms.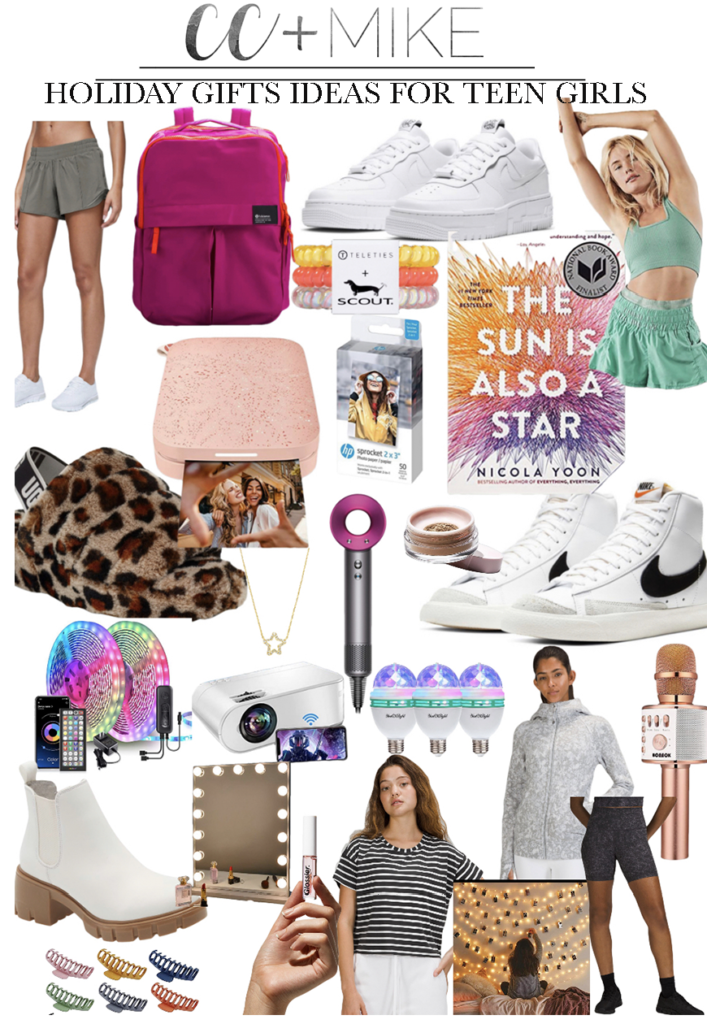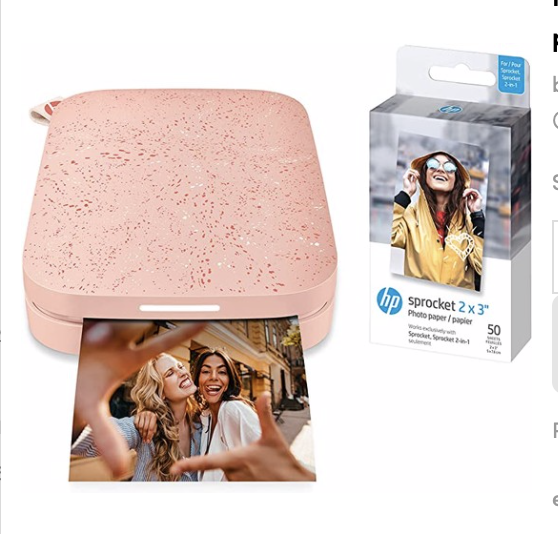 BLAZER MID HIGH 77′ NIKE HIGH TOPS – Retro Nike Blazers are all the rage. Emmy has a pair in gray and Easton has a pair with a purple swoosh. I've seen girls wearing this new pair from Nordstrom as well and I love the look. These are a hot item for teens!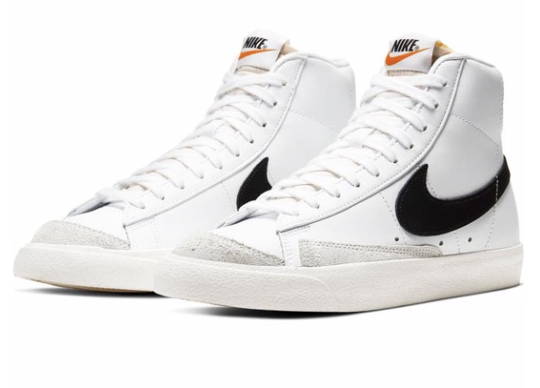 THE WAY HOME SHORTS – Another HOT ITEM alert. As I currently sit in Oxford, Mississippi writing this blog post (we are on a college visit for Easton), I see these shorts everywhere. They are all the rage for the teen folk. My friend's daughter who is on the trip with us had them on in pink yesterday and they were so cute. They are at the top of Emmy's wishlist as well.
MINI BLUE TOOTH PROJECTOR – I love this for a gift idea! We've had several of these and my kids have love them. They can be used in their rooms to project a movie onto a wall or ceiling, or for outdoor movie nights.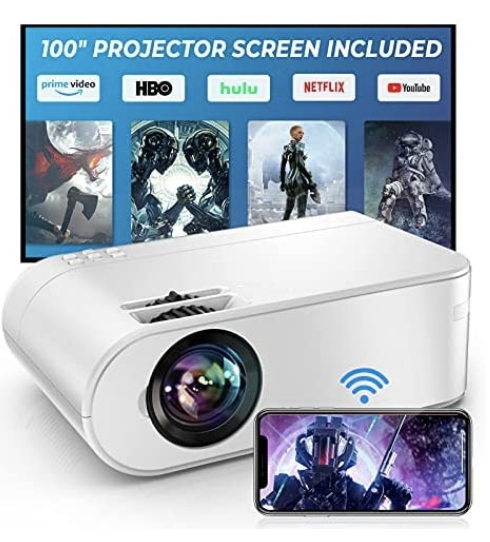 UGG SHEARLING SLING BACK SANDAL – These are a hot gifting item as well. They were on my best friend's daughter's list that she sent me (she is a sophomore) and I've noticed lots of girls wearing these around.
THE SUN IS ALSO A STAR – Emmy read this book and LOVED it! She highly recommends it so if you're looking for a good book to give your teen girl or use as a stocking stuffer, try this one out!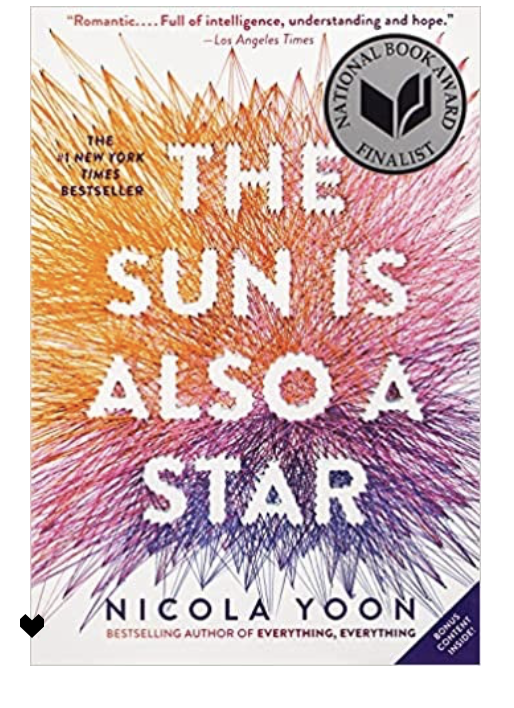 LULULEMON BACKPACK AND SCUBA HOODIE – GIMME ALL THE LULU said all the teen girls – HA!
TELETIES AND CLAW CLIPS – These are both great gifting items and I think make great stocking stuffers. Claw clips are back and teen girls are also loving teleties!
DISCO LIGHT BULBS – OK so I've had these on the gift guide for years. And they will always be on the teen gift guide. If you've followed us for awhile then you've probably seen some of the parties we've thrown where our kids turn any room into a DANCE PARTAY complete with a disco all by simply putting these light bulbs in a lamp or in a light fixture: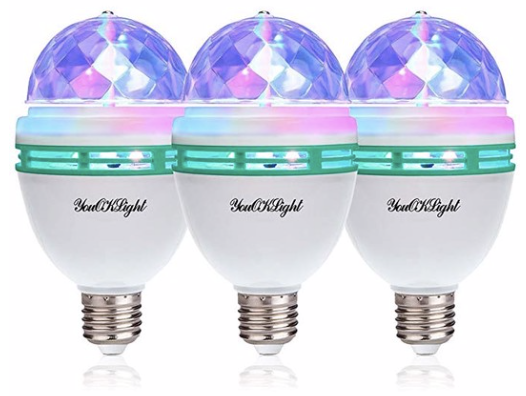 LED LIGHTS – Always a fun gift for teens and these are always on our gift guides. All 3 of our kids got a set last year and pretty much all of their friends have them in their rooms as well.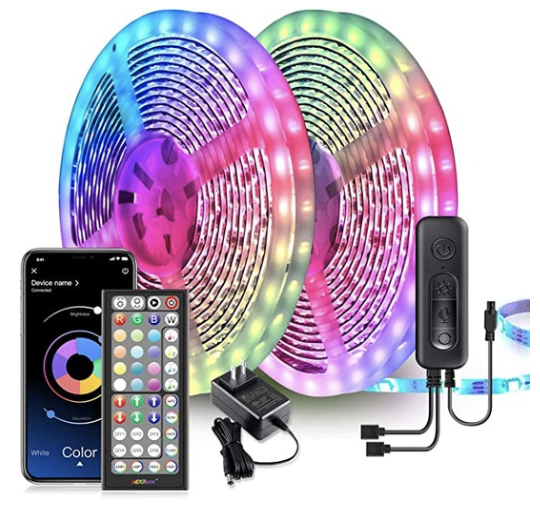 REEBOK CLASSICS – Retro shoes are all the rage. These Reeboks are just another cute shoe that hits that trend.
AIR FORCE ONES – My daughter and, well, pretty much every girl in the 918 (that's our area code) has a pair I do believe. They love them paired with those Way Home Shorts and back sweathshirts but can also wear them with jeans and dresses.
Steve Madden HOWLER BOOTIE – White chunky boots are another thing I see all the girls wearing. I thought this was a really cute pair and Emmy agreed!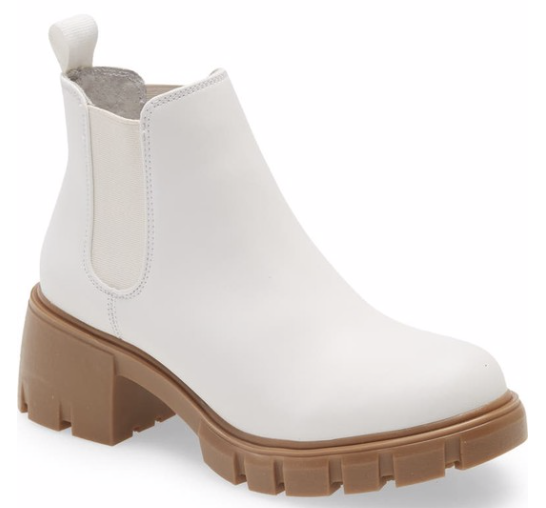 GLOSSIER PERFUME and GLOSSIER WOWDER
DYSON HAIR DRYER – This is definitely a splurge gift but it is also one of those good investment gifts. My daughter begs to use my Dyson hair dryer all the time and it is definitely something that when she goes to college (I can't even talk about this yet), that she will want to have for herself. So, why not make it a big Christmas gift?
ROLLER RABBIT PAJAMAS – These soft, cozy pajamas were on my best friend's Christmas wish list and I thought they were a great share!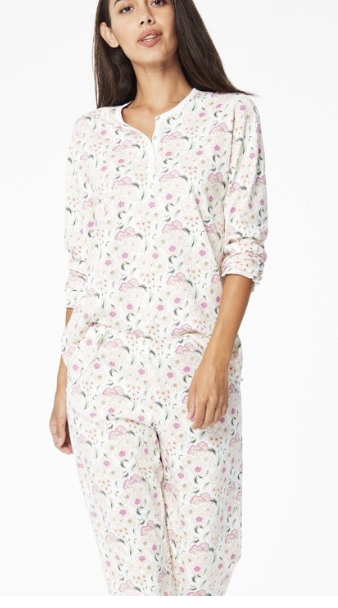 PHOTO CLIP STRINGS – As I mentioned earlier these are perfect paired with the photo printer and I think any teen girl would love these!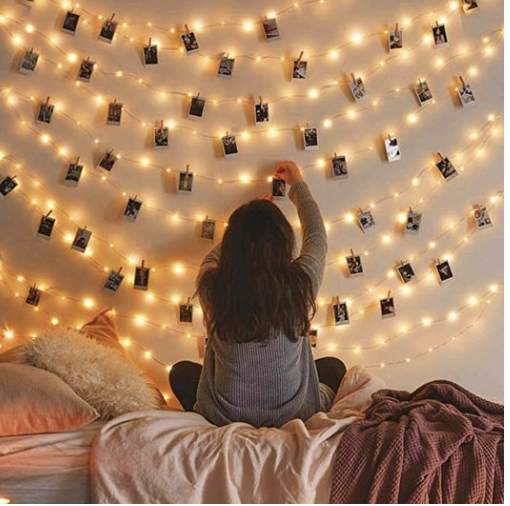 KENDRA SCOTT NECKLACE and/or ASTROLOGY SIGN NECKLACE – Both of these are great necklace choices for teen girls!
Wild West SHIRT and CATE SHIRT
RING LIGHT – I've put this on my gift guide for girls several years in a row. It's a fun gift for teen girls so they can make their Tik Tok videos or take hands free photos!
BLUETOOTH KARAOKE MICROPHONE – This is such a fun gift! It's been on my gift guide for several years in a row and is always a hit!