This ones for you guys — THE ULTIMATE SPORTS PARENT SHOPPING GUIDE — because it's baseball season (or perhaps it's lacrosse season or soccer season or basketball season or dance season, whatever floats your boat and causes complete pandemonium and insanity in your family's lives).
For us, it's baseball. I married a baseball player and I'm raising baseball players. Funny thing is, even though I've been with Mike Miller since high school, nothing could have prepared me for being a
BASEBALL MOM.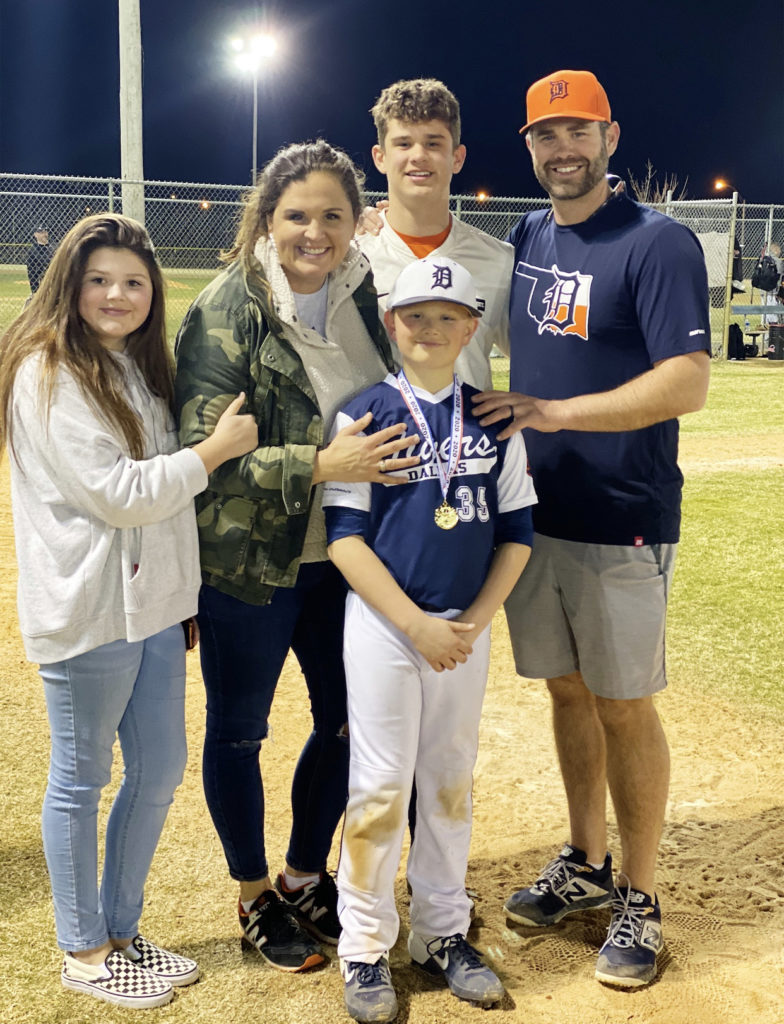 Holy wow.
Now here's the deal…I am NOT the prepared mom. My children would be happy to tell you that and my best friends could all tell you a funny story about how I'm always the one who NEVER has what she's supposed to have.
Your kid need sunscreen? Nope, don't have it.
Need a bandaid for an injury someone got on the field? Don't ask CC.
An extra water bottle for the kid who is about to pass out in th 120 degree Oklahoma heat? It's a hard no.
How about a blanket because it just dropped thirty degrees suddenly and you made the championship game so you'll be playing until 2 am? Heck to the no I don't have one.
Ok, now that we have the truth out there and I've been completely transparent about my lack of baseball mom preparedeness…I give you this blog post on THE ULTIMATE SPORTS PARENT SHOPPING GUIDE. Because I'm really trying to turn over a new leaf this year and be the prepared mom at the baseball fields.
Here are some of our family favorites for baseball season and what I'm packing in the back of the SUV. I'm feeling REALLY proud of myself because I had this wearable sleeping back (not one but TWO in case someone needed an extra) at Easton's baseball game in Owasso a few nights ago. I also packed sandwiches and healthy snacks for Cohen's game and was totally prepared when I got asked for an extra water bottle.
SCROLL AND TAP ON THE PHOTO TO SHOP

I'm starting the season off strong guys. Probably not going to win the award for the most prepared baseball mom but at least I'm in the race this year – HA!
Happy Shopping you guys. I highly recommend all of these items on the list, especially the leopard Adidas, WASHABLE bags (they are the perfect sports mom bag, trust me) and Quay sunglasses.
TAP ON THE PHOTO TO SHOP MY FAVORITE SPORTS MOM BAGS

SCROLL AND TAP TO SHOP MY FAVORITE SPORTS MOM FASHION:

Well, those are more for fashion but I still recommend them. For function, I recommend the wearable sleeping bag, pop up tent, and sports chairs.
CLICK ON THE PHOTO TO SHOP OUR ULTIMATE SPORTS PARENT SHOPPING GUIDE