09 Oct

Top 3 Blue Green Paint Colors for Dark and Dramatic Walls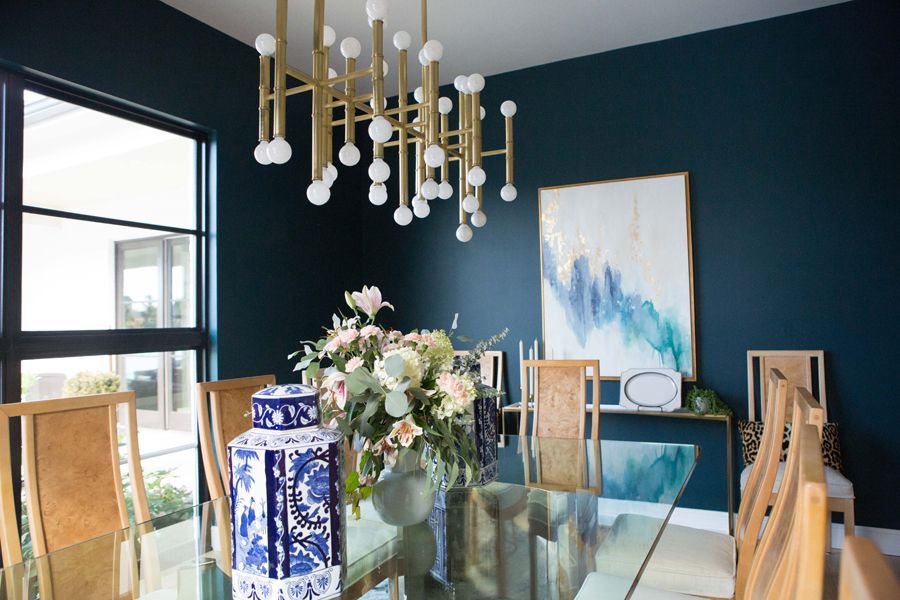 If you've been seeing all those gorgeous posts of that blue green color that is so hot right now and swooning, like I have, this post is for you because not only am I revealing our dining room (finally) —but I'm also sharing my top 3 blue green paint colors for dark and dramatic walls!  I knew when we moved into our house that I wanted to paint my dining room walls a dark and dramatic blue green color but I just wasn't quite sure which one. I searched and pinned and searched and pinned, and ultimately I decided on Dark Harbor by Benjamin Moore. A close second was Benjamin Moore Newburg green which I used in my pool bath and another favorite is Farrow and Ball Hague blue which my friend Nicole, from Grace In Magnolias used in her home. I will be highlighting all three colors and why they are my favorite if you are wanting to replicate that gorgeous blue green tone in your own home but first let me revel our dining room FINALLY!  One favorite
One of my favorite elements of our new dining room look is, of course, the dark walls, but more specifically how my Jonathan Adler Meurice Pendant POPS against the dark walls. If you are doing the dark wall color, definitely consider pairing it with gold light fixtures and hardware.  I also love my accents from West Elm and have to give a huge thanks to West Elm Tulsa for helping me with all the finishing touches for my dining room including the green Modern Celadon vase, brass candlesticks (my faves and a must have decor item!) succulent accent you will see on my console table, and this beautiful Gilded serving plate that I also have on my console table. Details matter you guys and West Elm Tulsa had just the details I needed to complete this room! Finally last but definitily not least is the gorgeous art you are going to see as the entire focal point of this room. I commissioned this piece from my friend Haley — Haley Ragsdale art — and I am so honored to have her beautiful work in my home. If you are in the Tulsa area and are needing a gorgeous, custom piece of art, you definitely need to contact Haley!
OK enough talk. Here's our new dining room reveal using Benjamin Moore's Dark Harbor on our walls. As you can see, we have extremely good natural light coming into our dining room so I used a very dark color. If you do not have great lighting and are wanting to achieve this look, I recommend going with one of the lighter colors – Newburn Green which you will see I used in our pool bath or Farrow and Ball Hague Blue which you will see featured in Nicole's living room.  Hope you guys enjoy! DON'T BE AFRAID TO GO DRAMATIC ON PAINT GUYS. You know what they say – It's just paint!!!!  But look at what a difference it makes! Be bold! Be daring! Go dark. 🙂
You can shop our dining room and kithen here: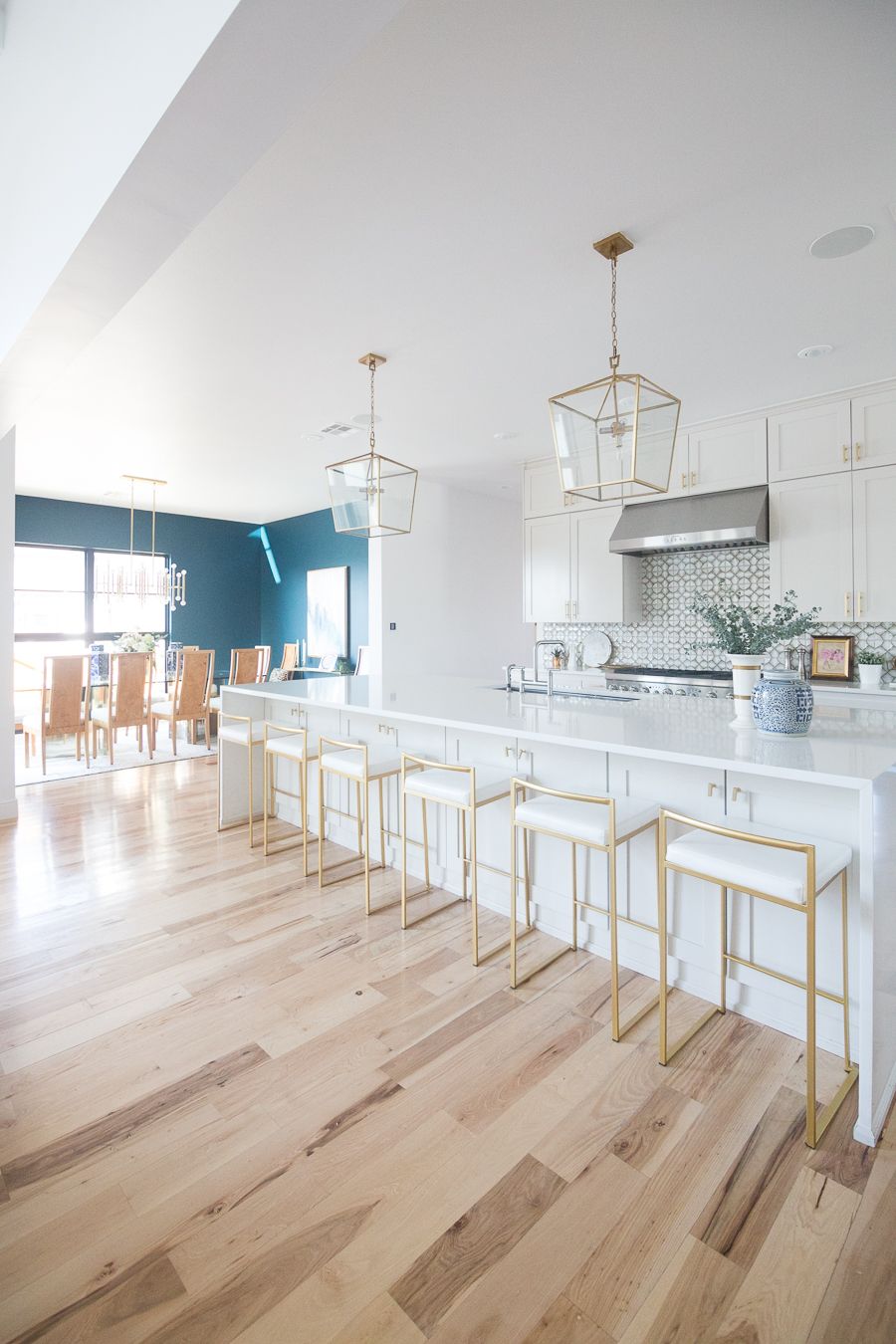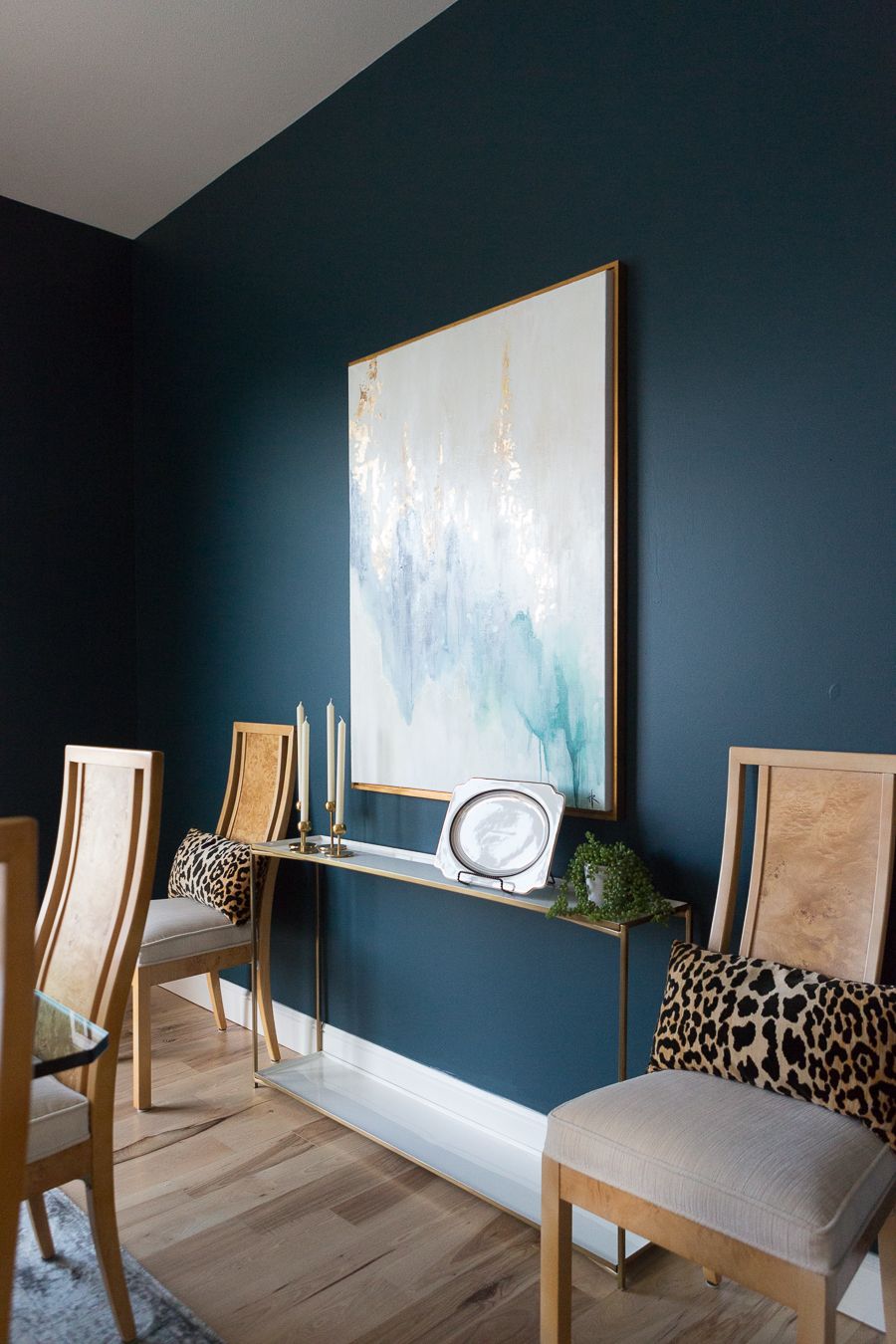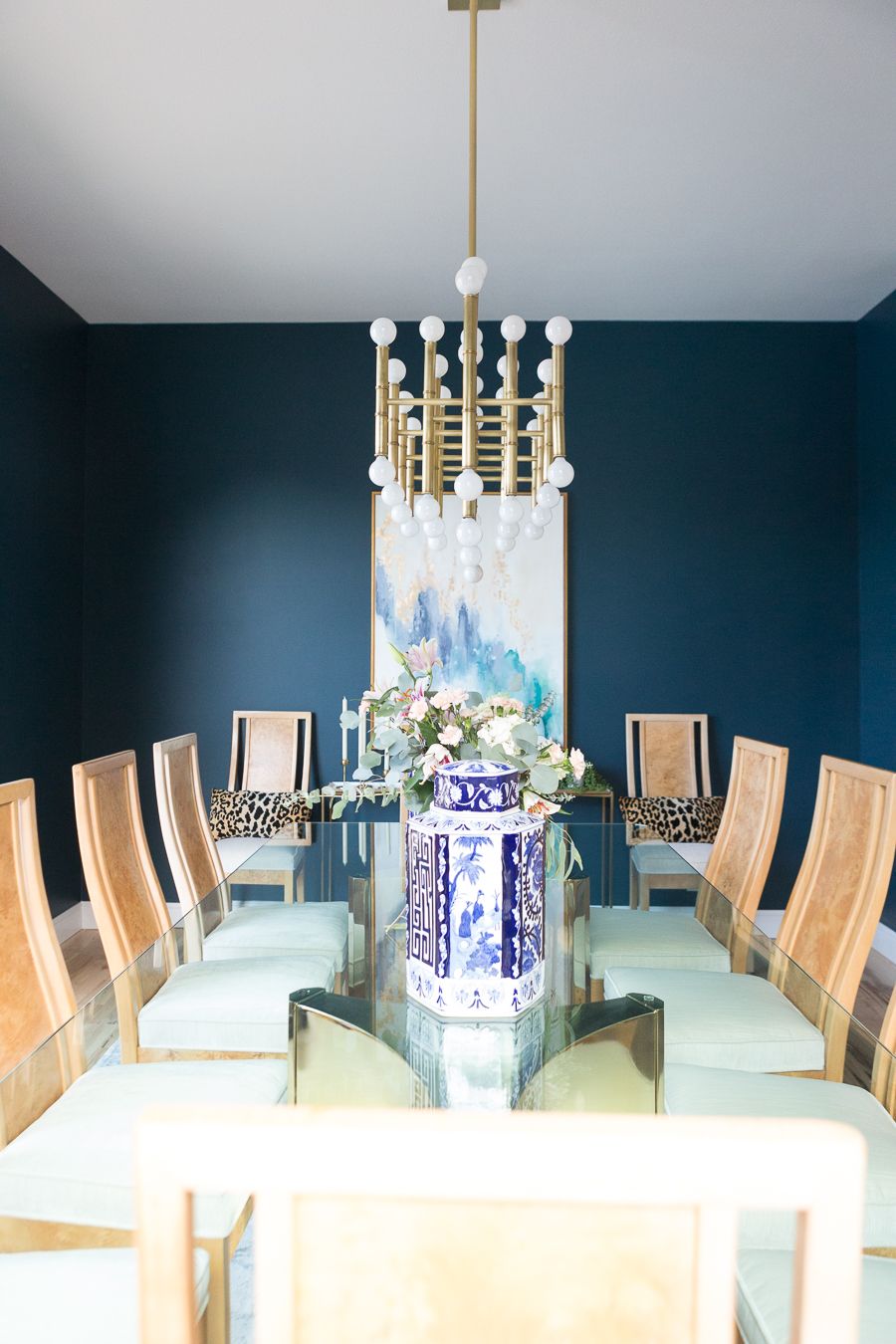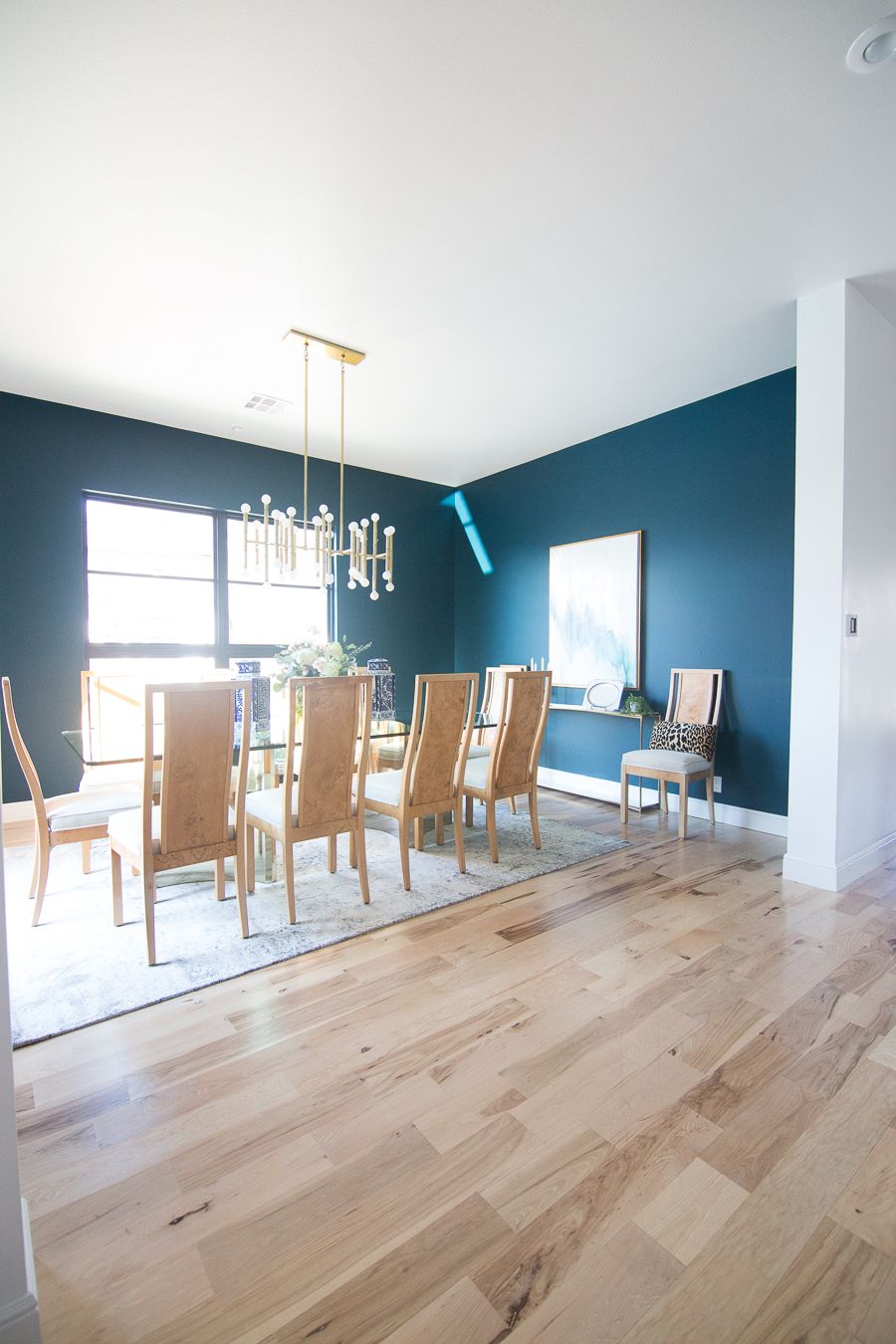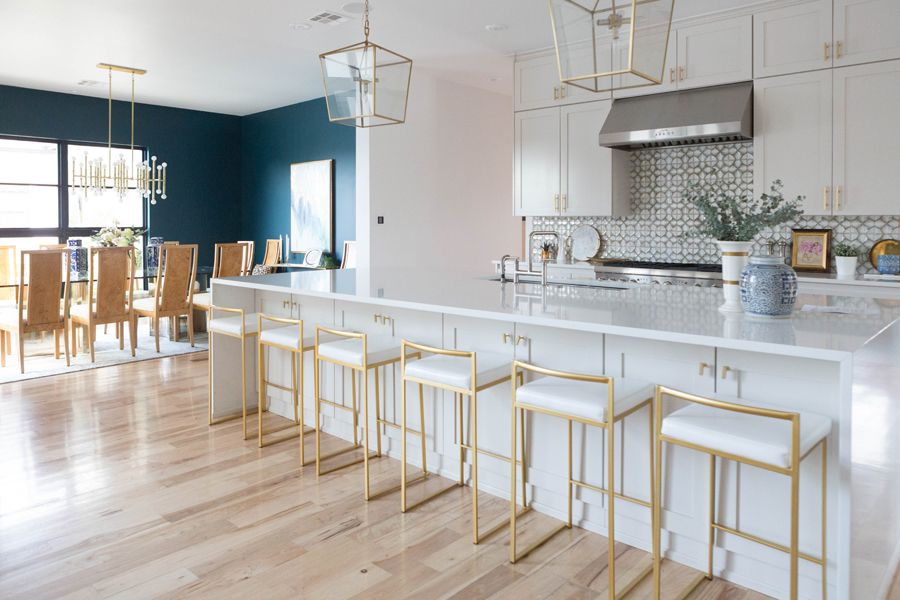 Here you can see my top three paint colors including Benjamin Moore Dark Harbor (pictured above) in our dining room, Farrow and Ball Hague Blue pictured below in Nicole's living room, and finally, Benjamin Moore Newburg Green, pictured on our pool bath vanity. All three our gorgeous choices if you are wanting to choose a dark blue green paint color for dark and dramatic walls!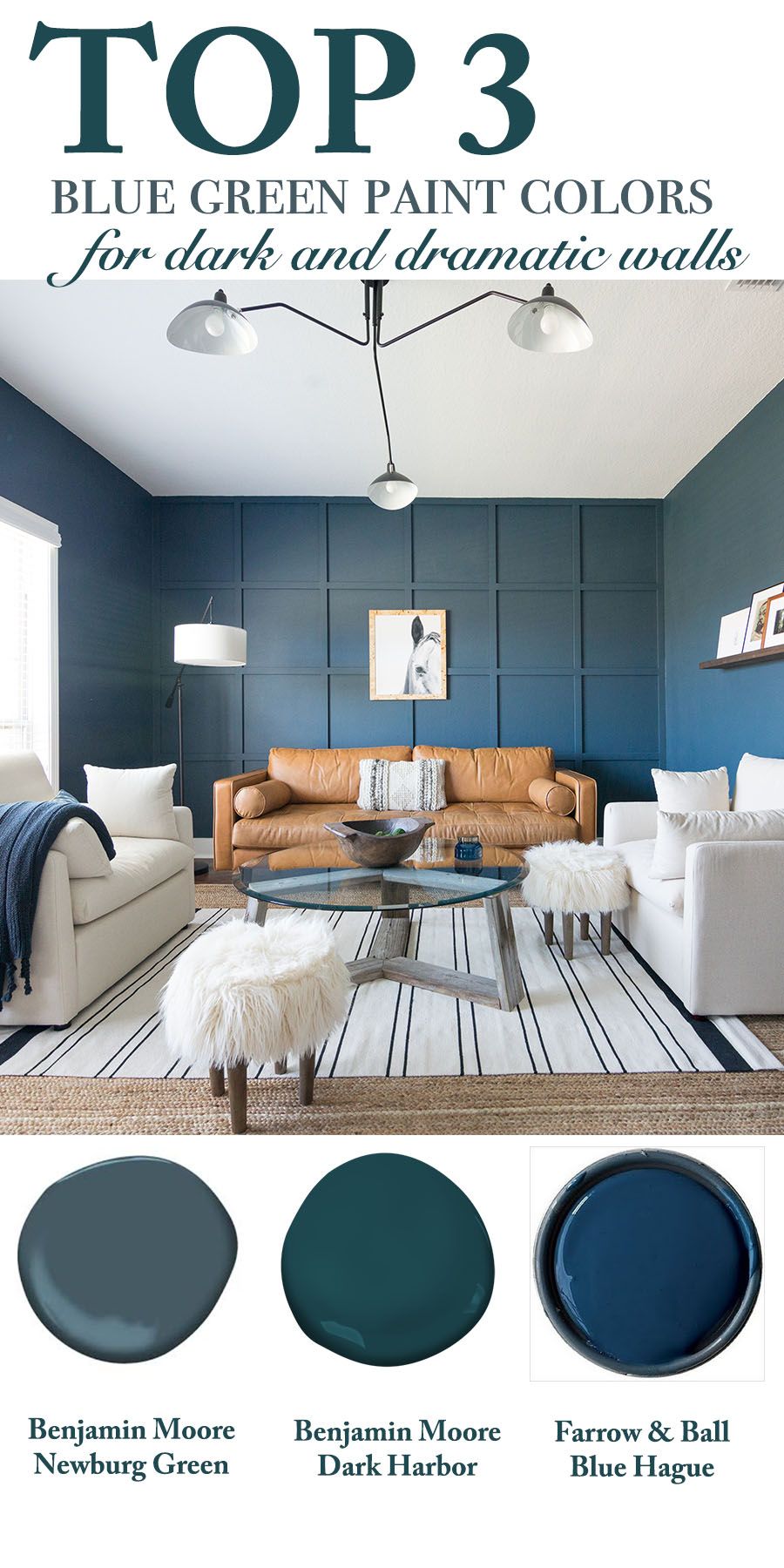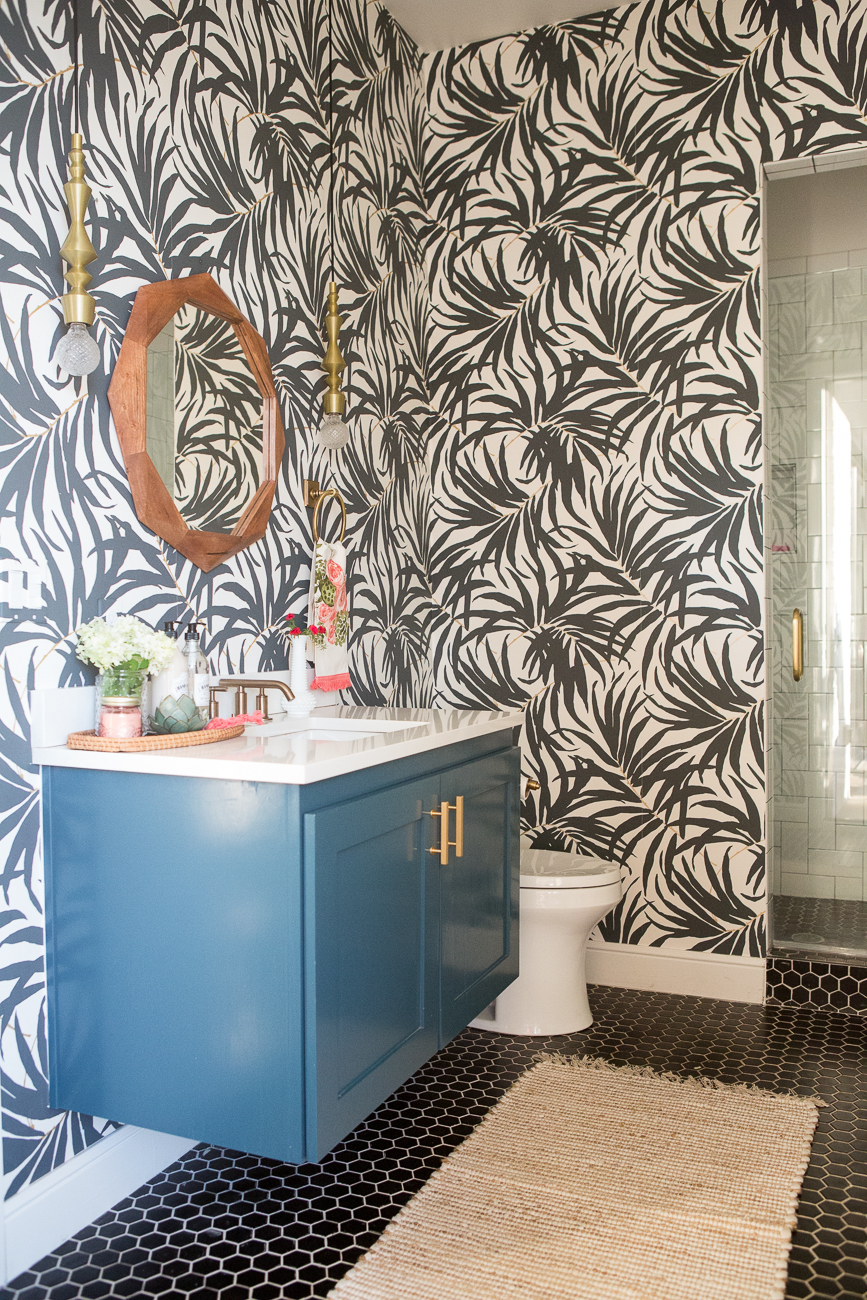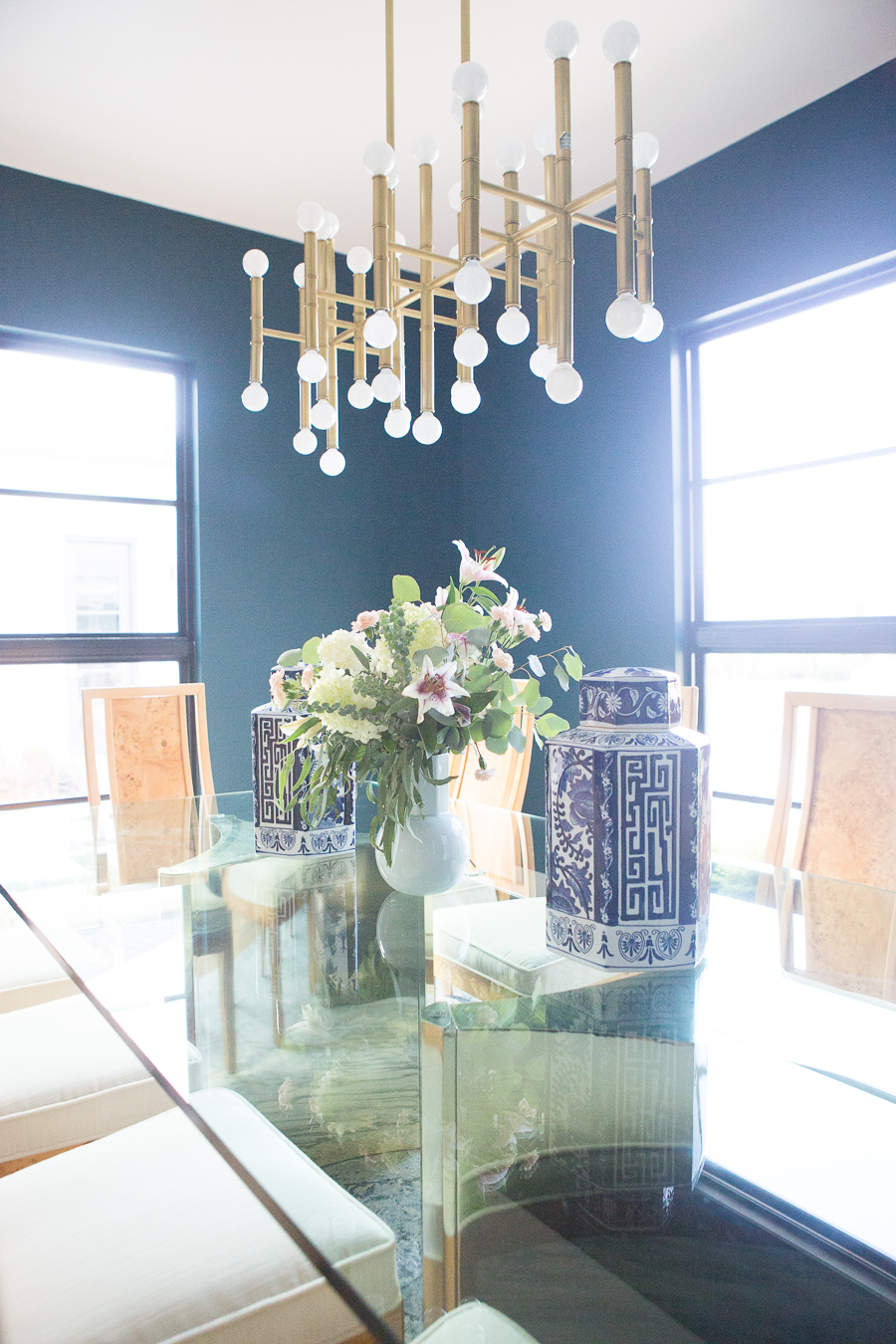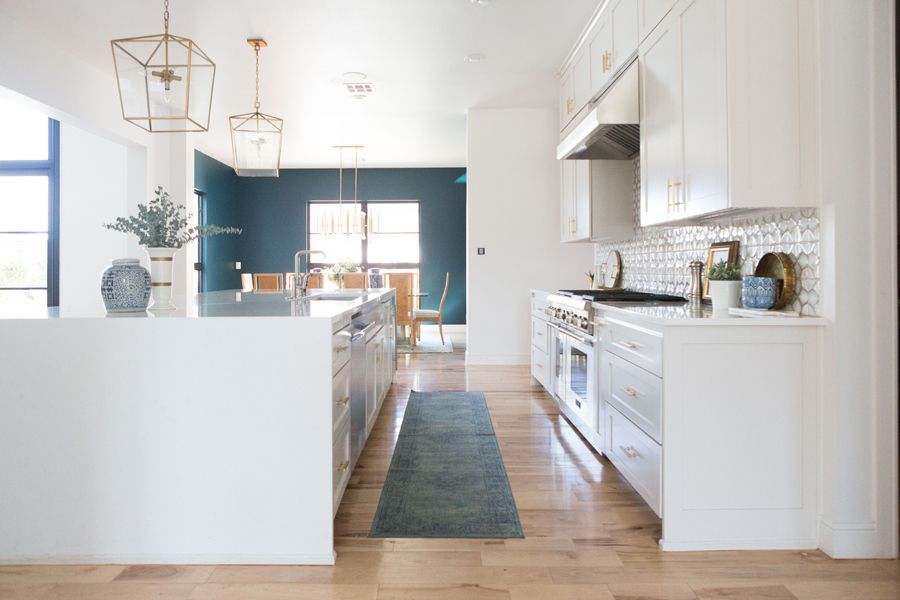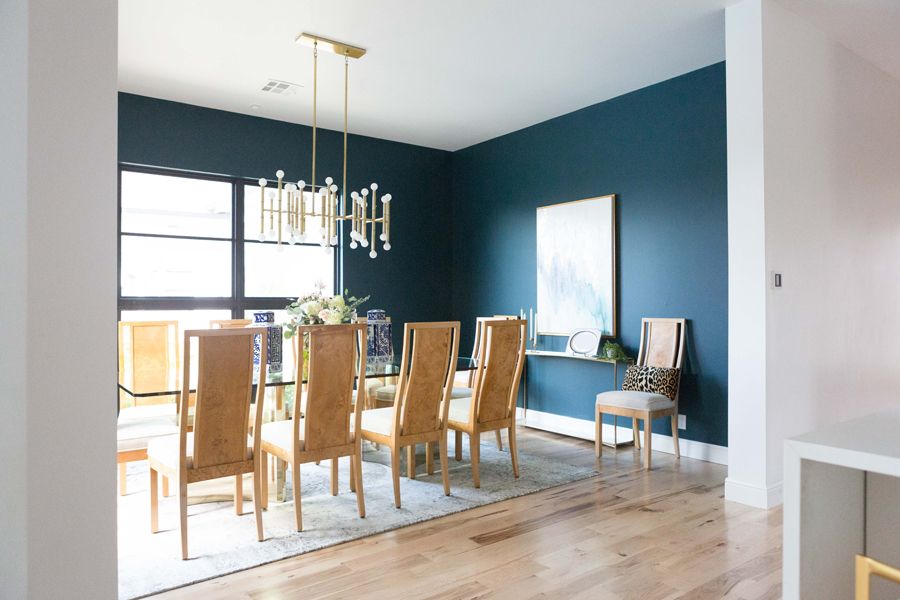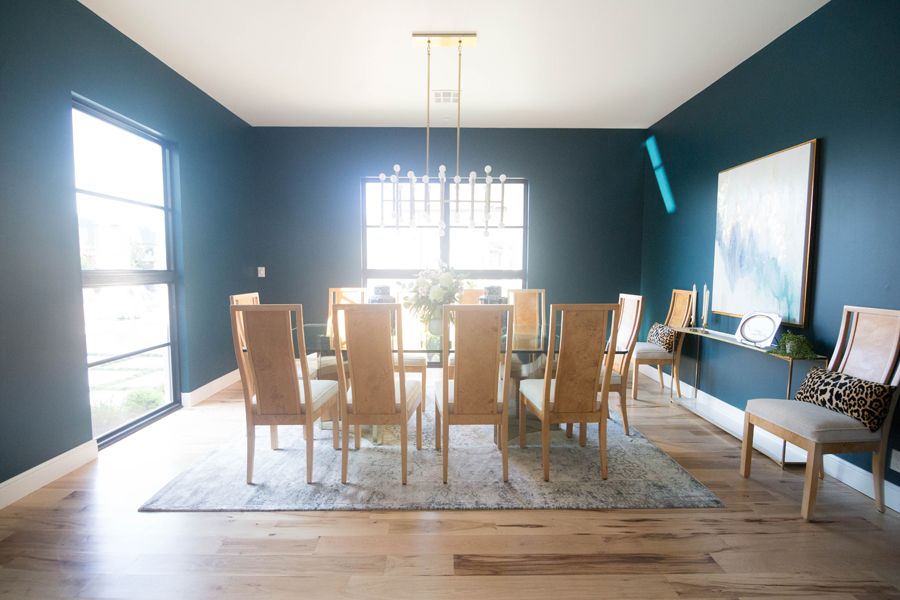 Oh and here are my fabulous helpers who helped me with painting. Just FYI, we totally had to hire our painters to come in and help after we tried the DIY method. Dark walls are no joke you guys. You have to know what you are doing for sure!