21 May

West Elm Modern Baby and Kids Furniture and Home Decor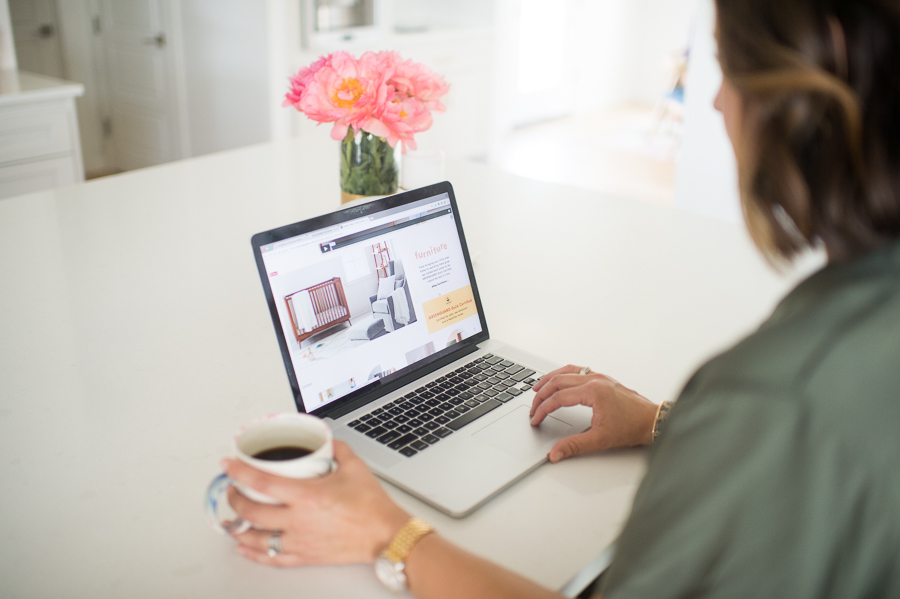 Have you guys heard the news that West Elm Modern Baby and Kids Furniture and Home Decor is AVAILABLE NOW?!?!  Oh my goodness, I had so much fun scrolling through their amazing website and looking at all of the adorable baby furniture, gliders, changing tables and dressers, and playroom storage items available in their new line.
When we got an email from West Elm saying they were going to be partnering with Pottery Barn Kids to launch a new modern baby and kids furniture and home decor line, we were ecstatic!  OK, I was ecstatic and immediately tried to convince Mike Miller that it was clearly a good time for us to plan on having a fourth child. I mean, DUH. Clearly, I need to decorate an entire nursery from West Elm Kids, right?  The picture below pretty much sums up Mike Miller's response. So….alas, it doesn't look like CC and Mike will be planning a nursery anytime soon but the good news is that YOU can and I'm making it simple for you by selecting all my favorites from West Elm's Modern Baby and Kids Furniture and Home Decor line. Just scroll down to see our favorite choices and click on the links below to buy! You can put together an entire baby nursery or kid's bedroom with all of this amazing furniture from West Elm!
Hope you enjoy this post and I hope you take advantage of decorating your baby and/or kid's rooms with these amazing cribs, rugs, changing tables, and playroom and storage items, from the New West Elm Modern Baby and Kids Furniture and Home Decor line!
*Sponsored post, all opinions and recommendations are our own.*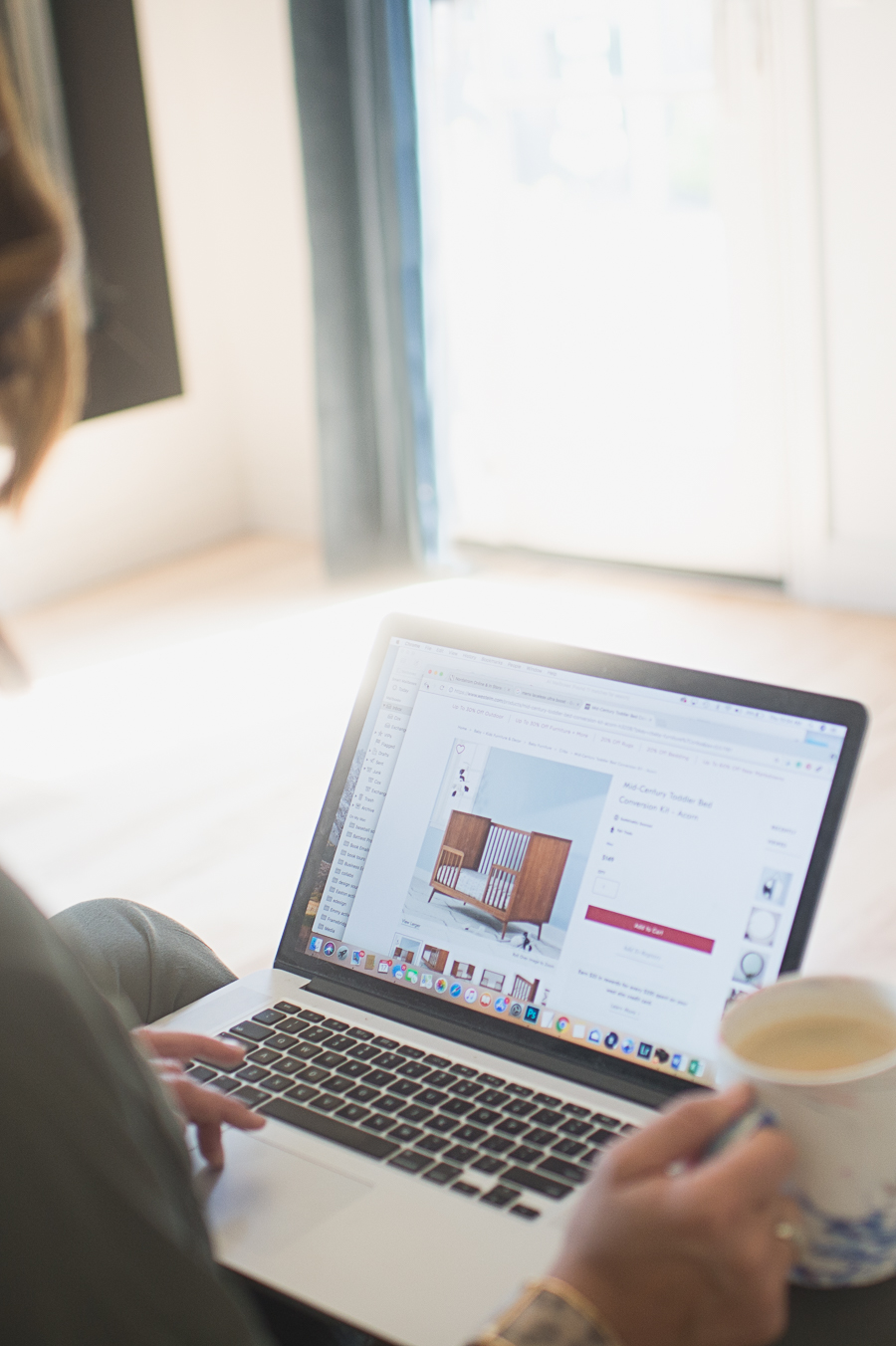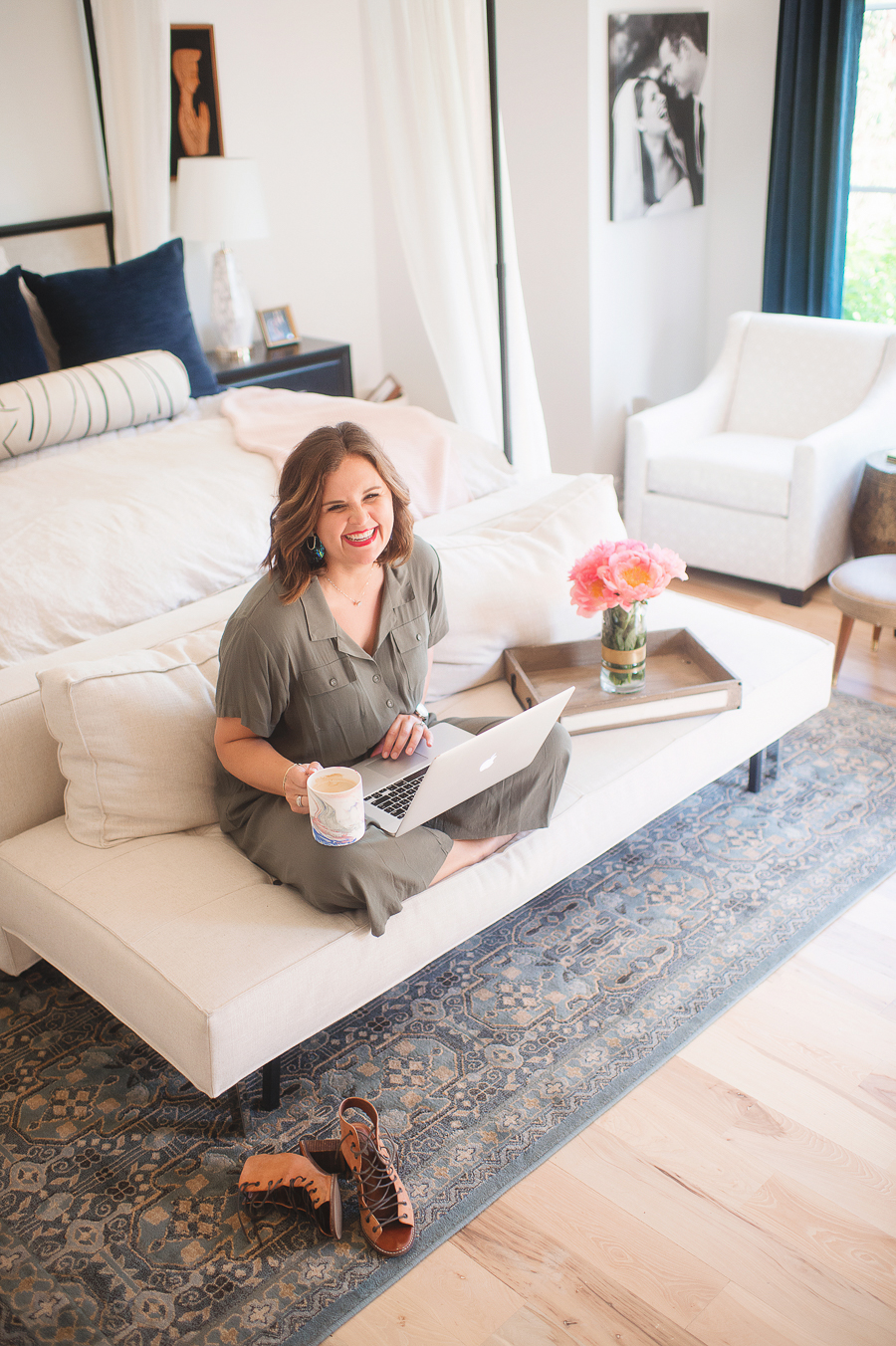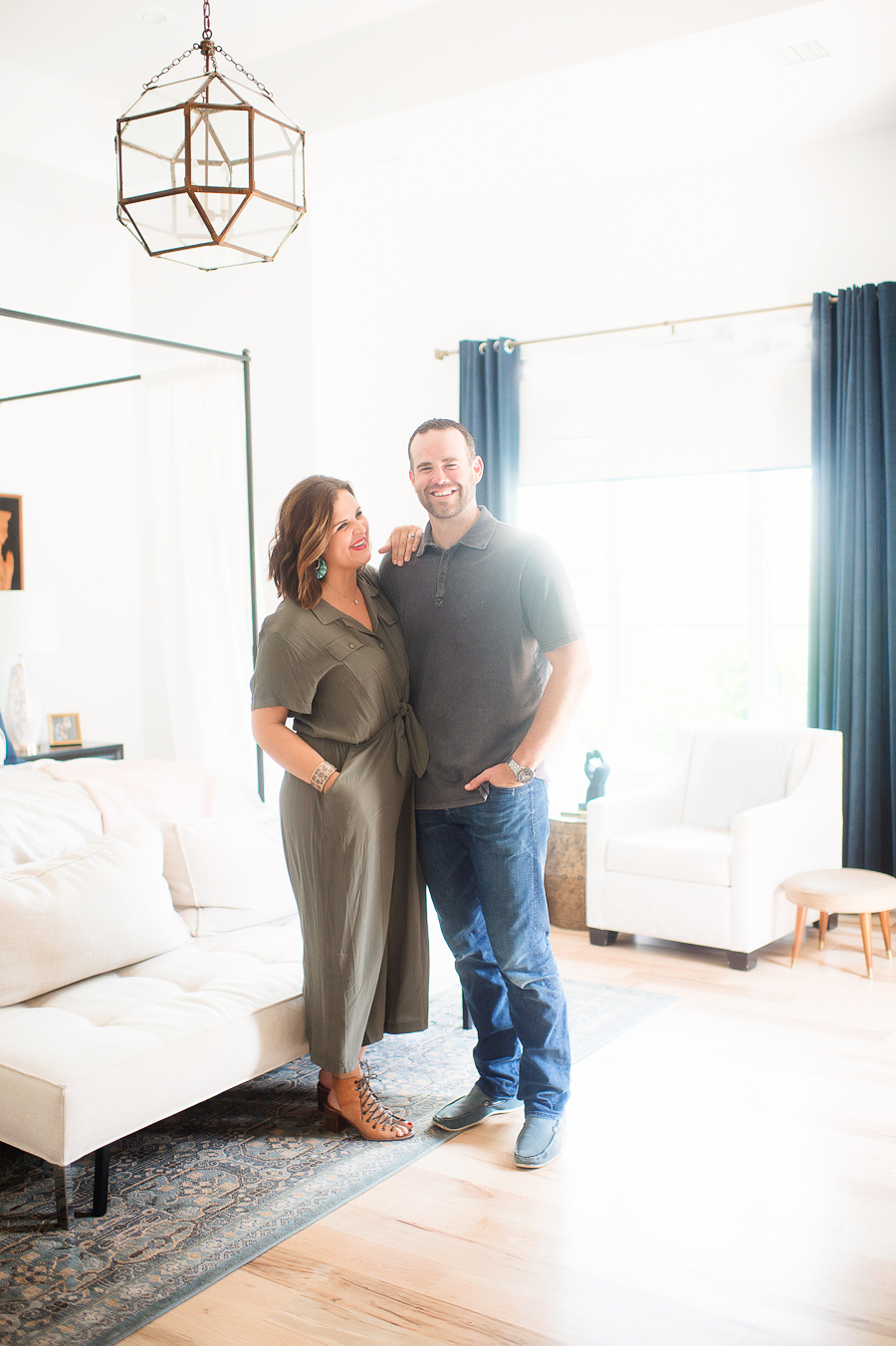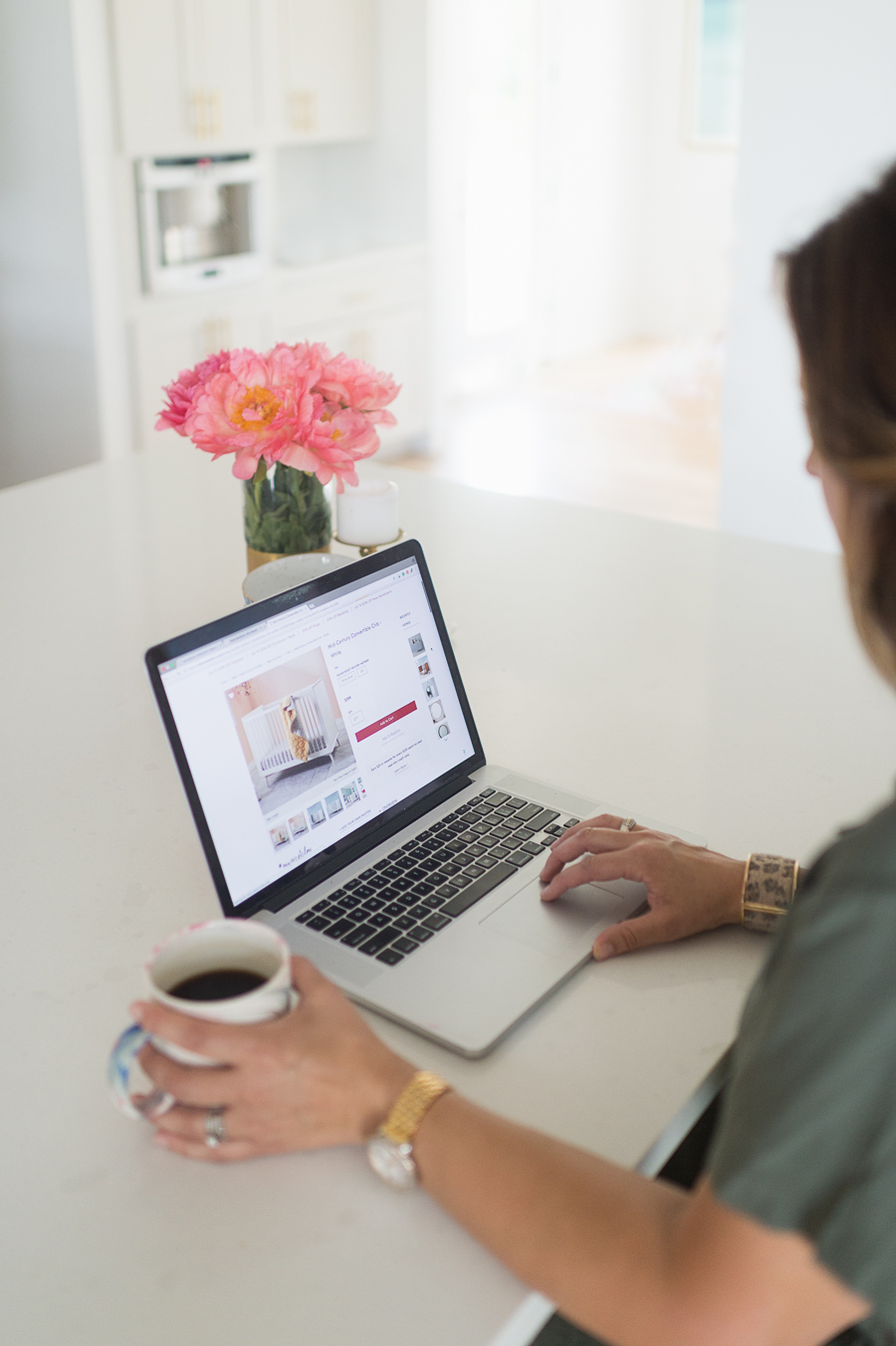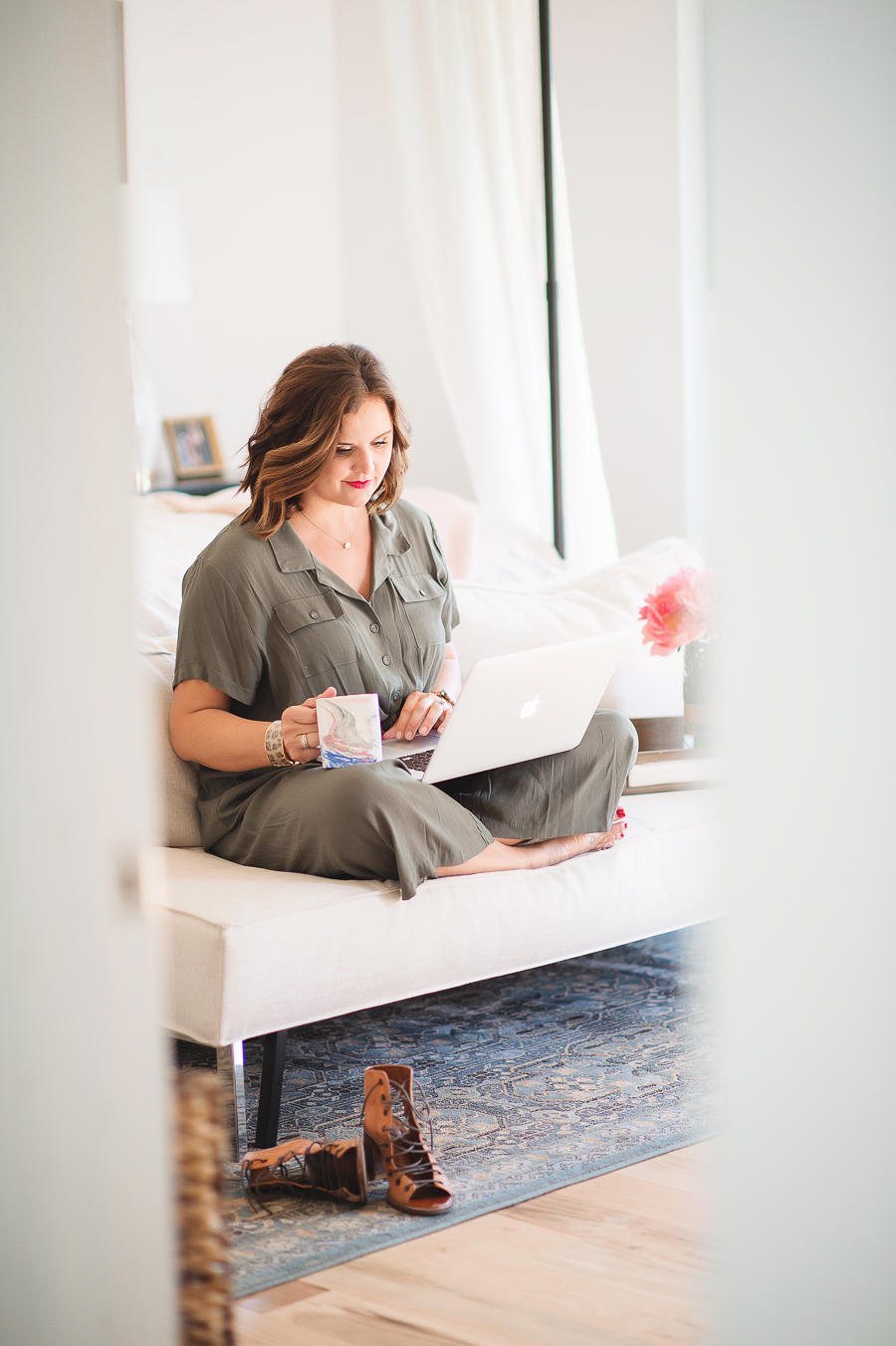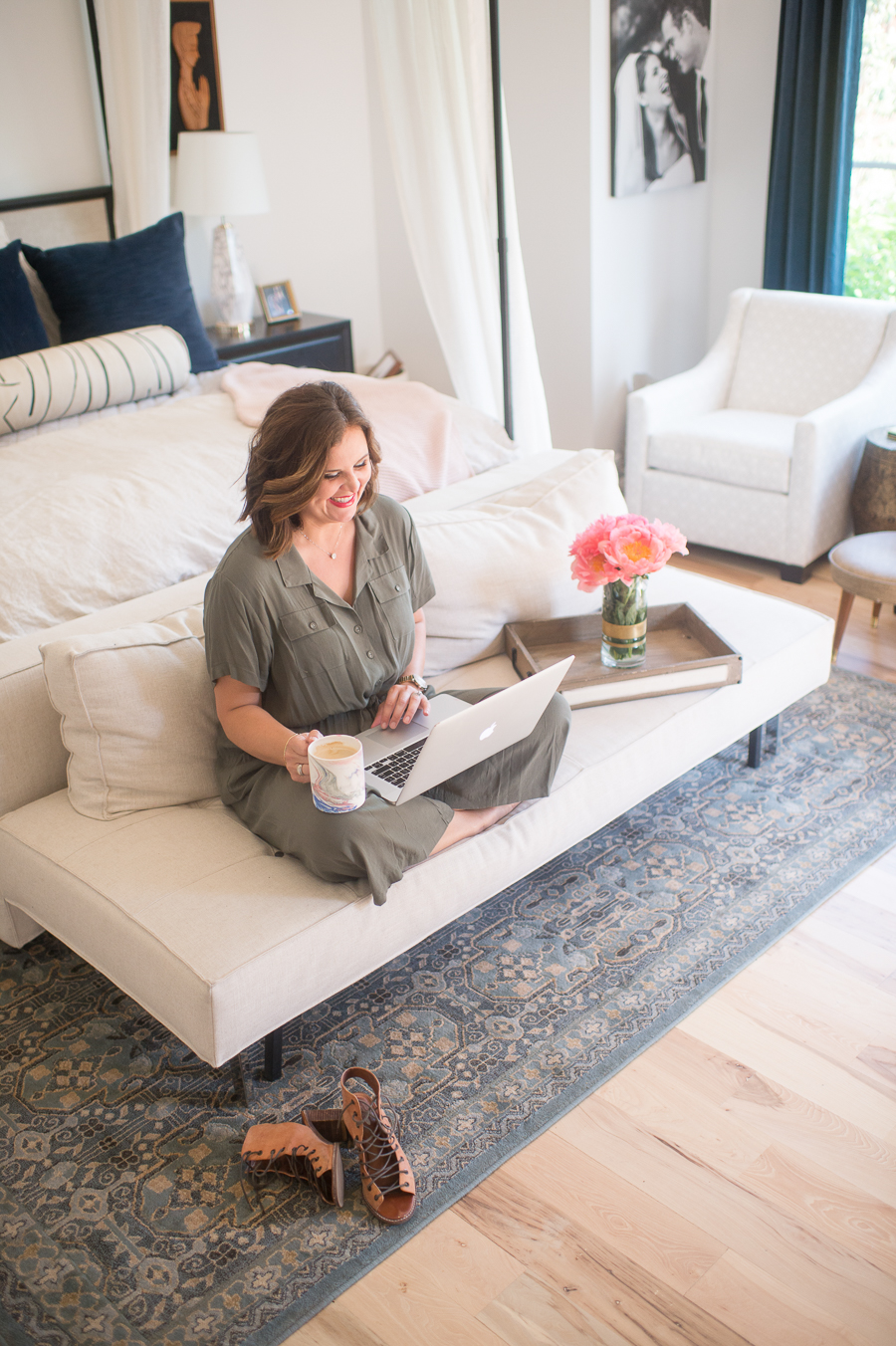 I had the hardest time finding a baby crib when we had our kids and now it is SO easy thanks to this West Elm Modern Baby and Kids Furniture and Home Decor line.  First of all, I have to mention their gorgeous wooden cribs and changing tables. Their midcentury convertible crib in the acorn finish (pictured below)is fabulous. I love it paired with the West Elm Souk Wool Area Rug or if you prefer more color, the Charm Wool Rug. This crib paired with the Charm Wool Rug is a great unisex look that could be amazing for either a girl or boy nursery! If you don't want to find out the sex of your baby, you could totally use either of these rugs with the midcentury crib and just personalize it with more gender-specific art and accessories once the baby arrived!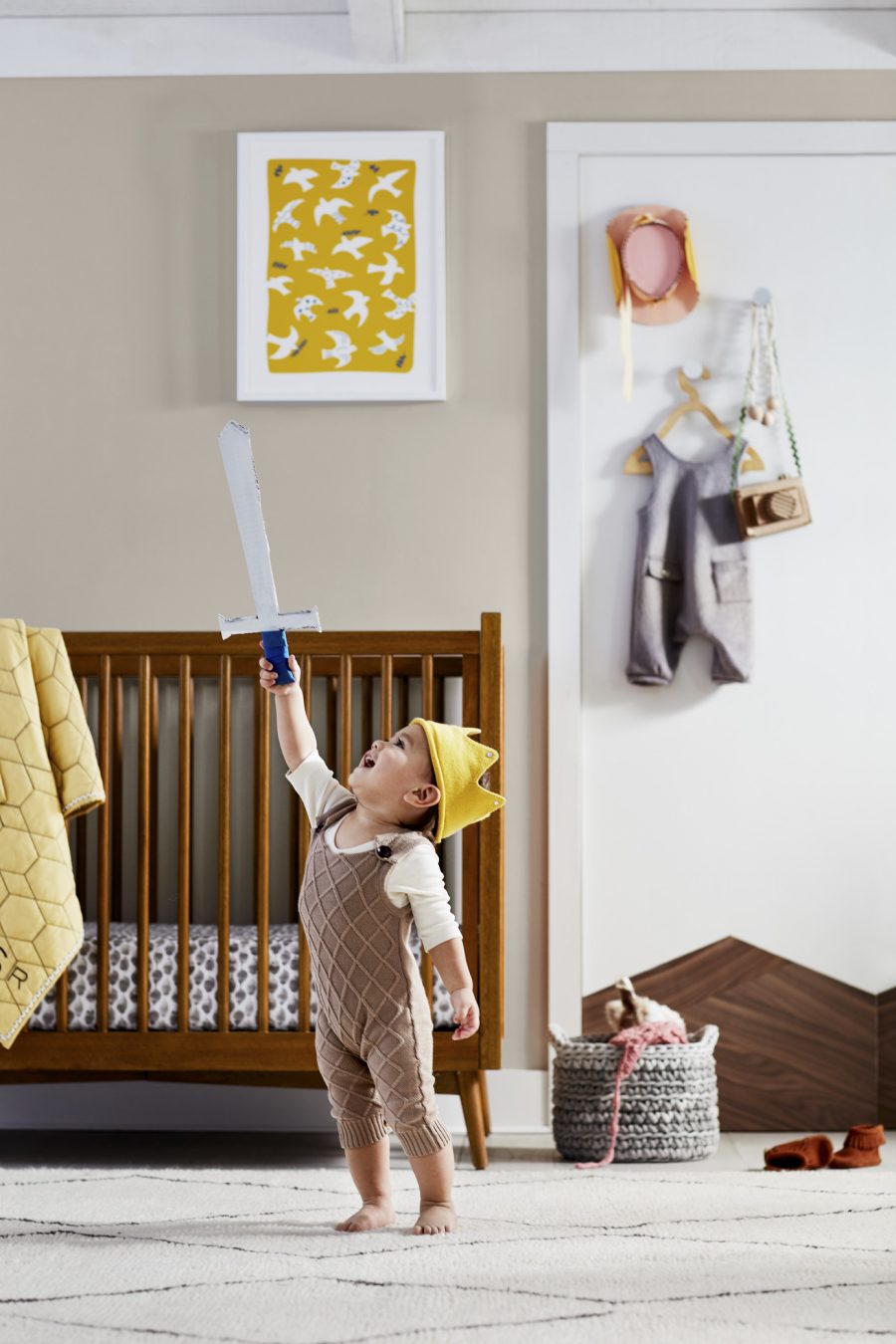 I also love that the midcentury convertible crib is offered in white. Again this crib is perfect for both girls and boys!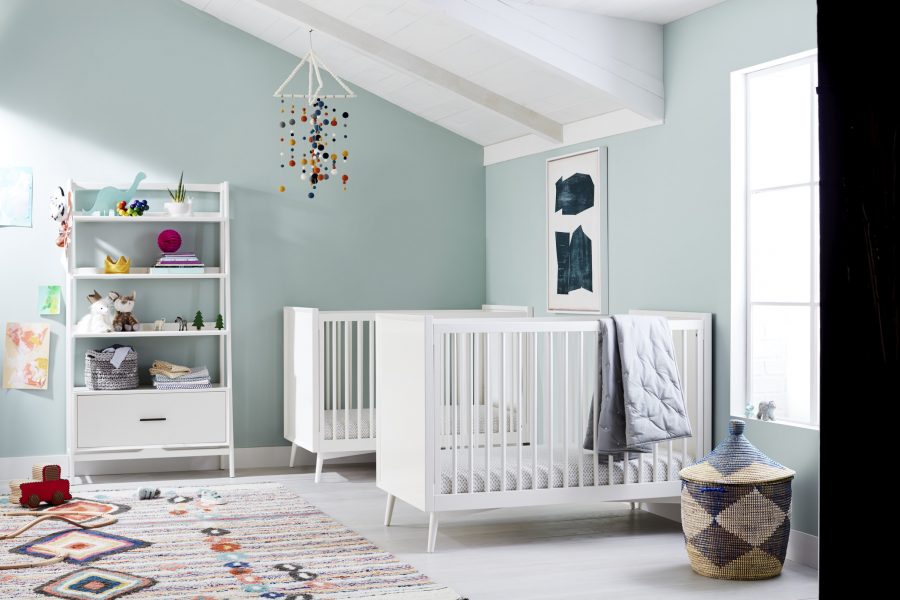 Next we have to talk about the Audrey line of the West Elm collection because it is my FAVORITE. I have loved the Audrey buffet for so long and have been eyeing it for my dining room. I love the hardware, the gold legs, and the white gloss finish with texture. It is a GORGEOUS line and now it is available in their kids and baby line. I think I might have died and gone to heaven!  I highly recommend the Audrey convertible crib and the Audrey 6 drawer changing table, especially for little baby girl's nurseries and bedrooms. No seriously, can someone please hire me to design a nursery for their little girl so I can use this crib and night stand? Mike Miller says I can't have another baby and it's so rude. I'm dying here. Someone help a sister out and let me plan your little girl's nursery!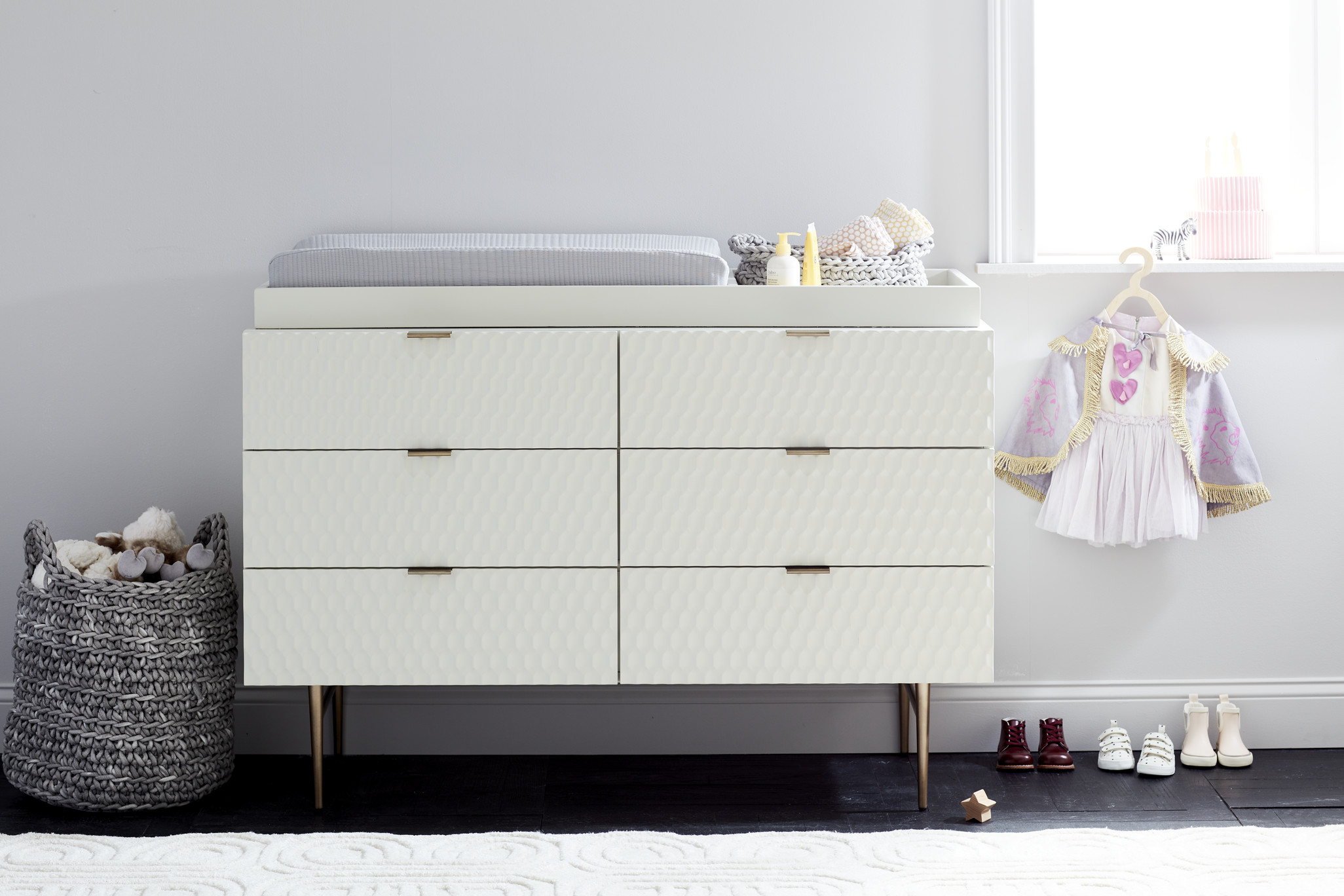 Here's another look at that gorgeous acorn wood finish on the West Elm Mid Century 6 Drawer Changing Table.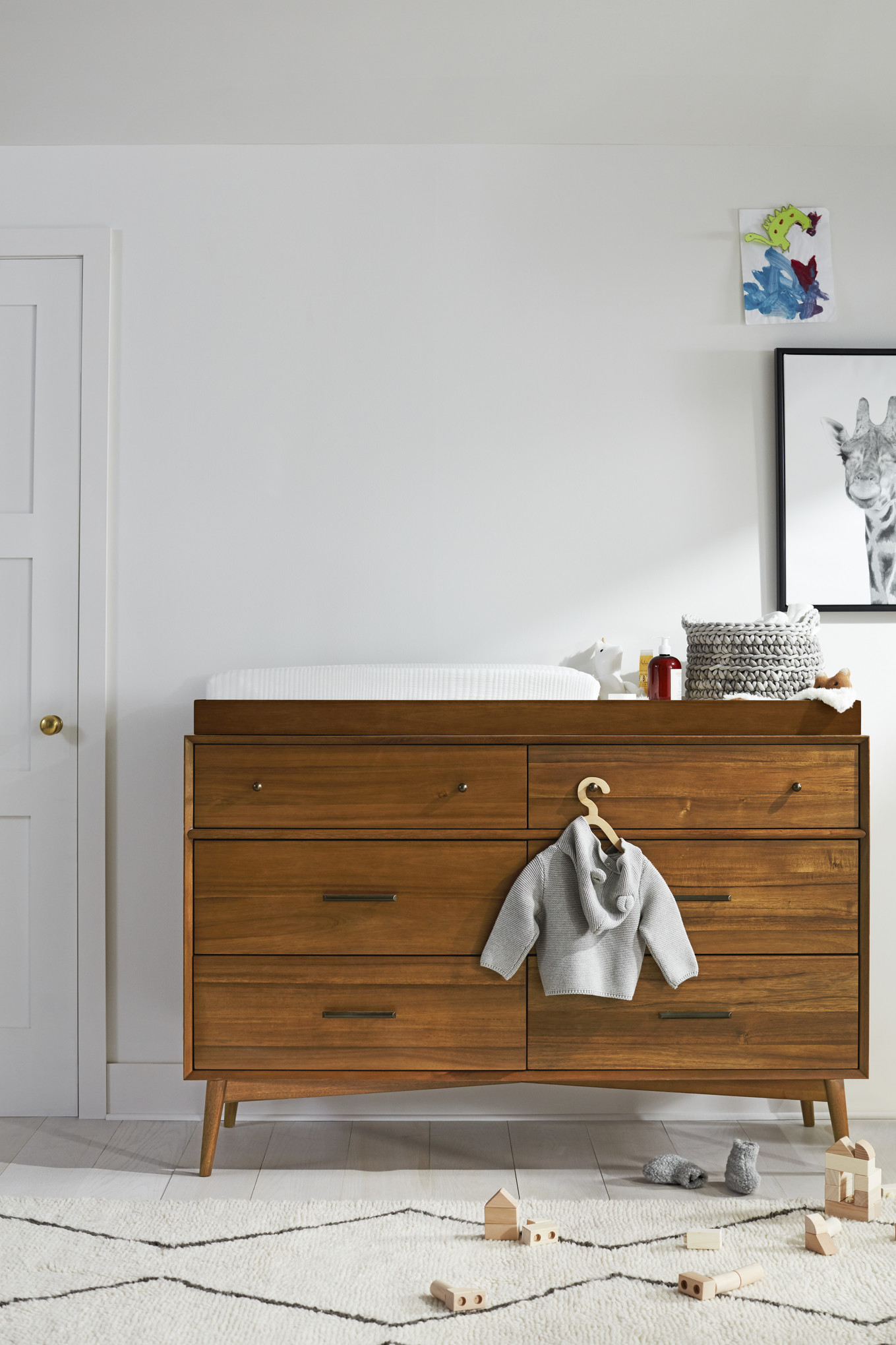 Another notable mention is the Graham glider and stationary ottoman . I had the hardest time finding the perfect glider and here West Elm is, making it so easy on you guys again with this new furniture line! I'm obsessed with this glider in blush but it also comes in so many different custom fabrics which makes it perfect for any nursery or baby room!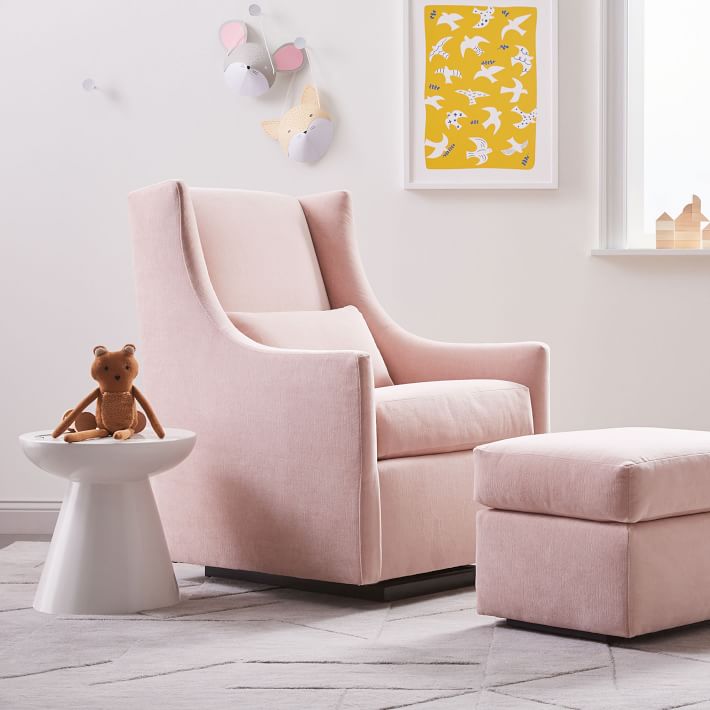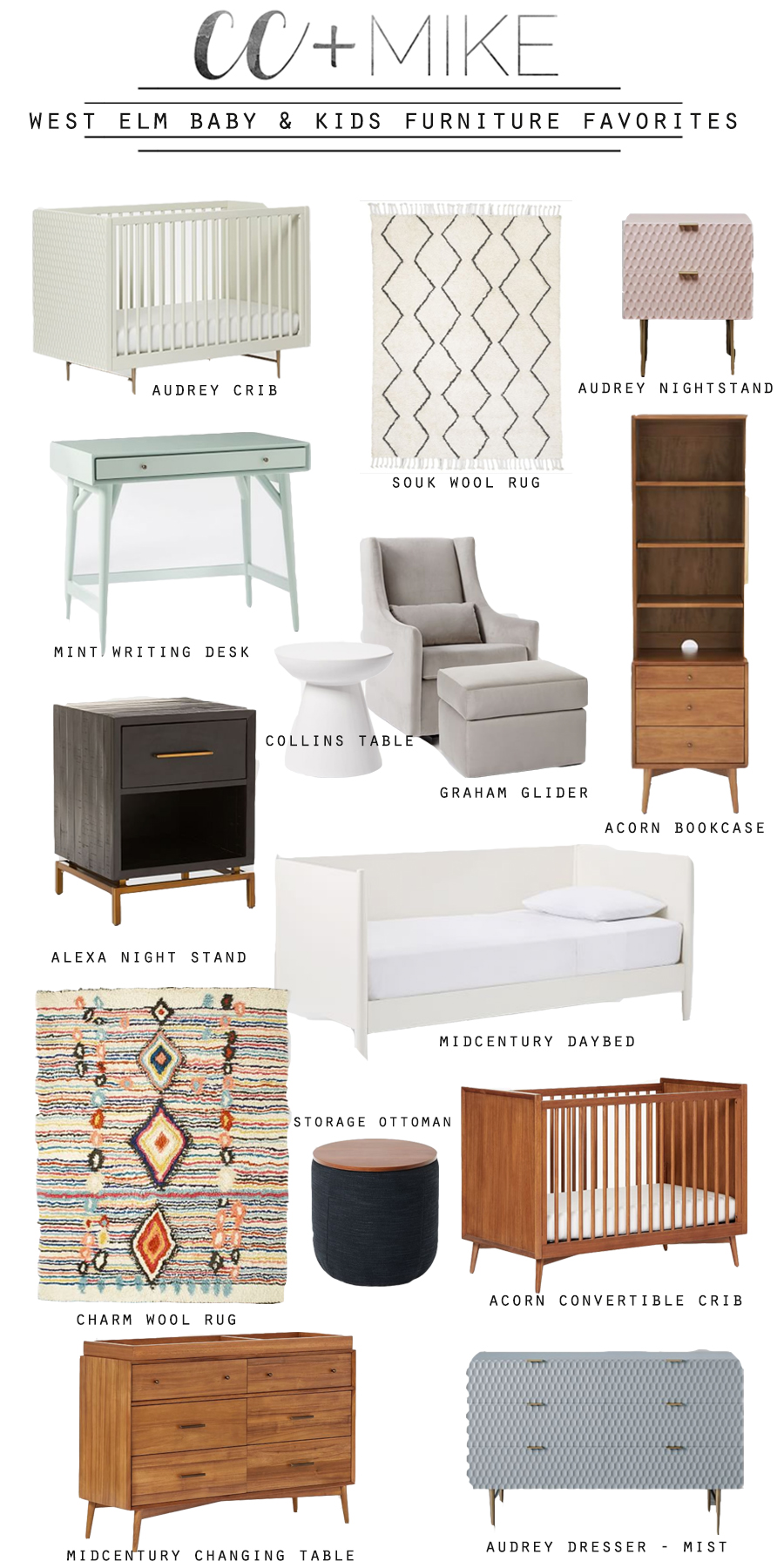 Audrey Convertible Crib | Charm Wool Rug | Graham glider and stationary ottoman | Souk Wool Rug | Collins Side Table | Audrey Storage Bookcase | Midcentury White Bookcase | Midcentury Acorn Bookcase | Audrey Blush Night Stand | Stella Brass Kids Bed |  Malone Campaign Dresser | Midcentury Mini Desk –  Mint | Penelope Nightstand – Acorn |  Alexa Nightstand – Black | Midcentury White Daybed | Midcentury Stool  |Upholstered Storage Ottoman | Midcentury Changing Table – Acorn | Midcentury Convertible Crib – Acorn | Audrey 6 Drawer Dresser – Mist
SCROLL AND CLICK ON THE PICTURE TO SHOP

OK, if you need me, I'll just be sipping on my second, or maybe third, cup of coffee and looking through the West Elm Modern Baby and Kids Furniture and Home Decor line once again, dreaming of planning a nursery or baby room from all the gorgeousness available. Maybe I'll try  to convince Mike Miller we should have that fourth baby just one more time. I mean, this baby furniture is just calling to me and I need to plan a nursery. Hope you find something you can use for your baby and/or kid's room on my list of favorites from the new West Elm Modern Baby and Kids Furniture and Home Decor Line!

Thank you again for stopping by CC and Mike's to check out our favorites from the West Elm Modern Baby and Kids Furniture and Home Decor line. You can follow us on Instagram | Pinterest | Facebook | Or subscribe to our blog to never miss an update!