Today I'm sharing 10 Beautiful Kitchen Runners for Your Home and guess what, they are all available in CC and Mike THE SHOP!
If you haven't heard, we launched our new online shop and we are pretty darn excited about it.  So far our best selling item has been — I bet you guessed it — KITCHEN RUNNERS!  So I thought I would put together a blog post for you on 10 Beautiful Kitchen Runners for Your Home that you can buy from CC and Mike THE SHOP.
In my personal kitchen, I just updated my runner with the Anastasia Ivory/Multi runner.  This runner is perfect for anywhere in your home with its blue, gray, and blush tones.  I love the versatility and the Anastasia rug looks great not only as a kitchen runner, but anywhere in the home!
As you will see below, I even used the Anastasia rug in my bedroom in an 8×10 and I absolutely love the fresh feeling it brings to my bedroom for Spring! (You can read more about our bedroom and bath refresh here)
SCROLL AND TAP TO SHOP OUR KITCHEN:

If you love the look of our kitchen pendants, they are also available in our shop as well: CC and Mike Brass Kitchen Lanterns.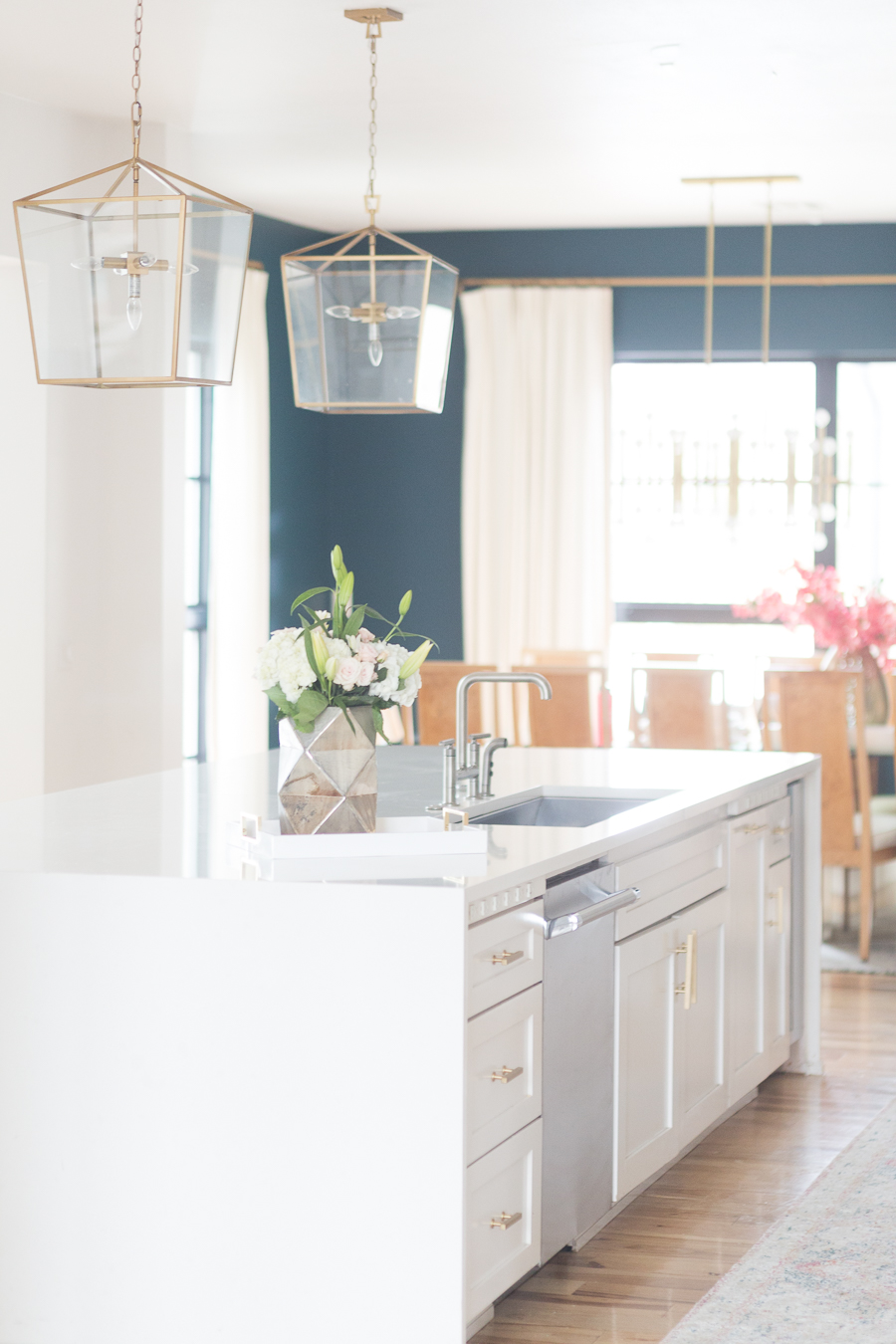 Below is another look at the Anastasia Multi/Ivory runner in our kitchen, looking into our breakfast nook.
YOU CAN SHOP OUR KITCHEN AND BREAKFAST NOOK HERE:

As promised, I want to share our top 10 Beautiful Kitchen Runners for Your Home.  As you can tell, we love and highly recommend the Anastasia Multi/Ivory but we also just launched 5 new rugs in our shop that our total stunners and I can't recommend them enough for kitchen runners.  I already have several clients who have bought these new SKYE rugs as runners and large area rugs and I CAN'T wait to finish those projects and share the reveal photos.
But before I share our top runner picks, I want you guys to know that every single rug on this list, I have seen in person.  I have bought the plane ticket, booked the hotel, and gone to Market in Atlanta, High Point, North Carolina, and Dallas to put my eyes on these beauties myself so that I can, with confidence, wholeheartedly give my recommendation of these rugs.  There isn't a rug in our shop that I haven't seen myself!
When you guys are shopping in CC and Mike, THE SHOP, I want you to feel like I'm right there with you!  I want you to know that I have seen the products in person and love them.  Rugs look SO different in pictures on the internet than they do in real life.  The rugs that are in our shop are CC AND MIKE approved!  So without further ado, I give you CC and Mike's top choices for 10 Beautiful Kitchen Runners for Your Home.
If you buy one of these beauties, please don't forget to tag me on Instagram or Facebook because you guys, it's making me so darn happy seeing all of these beauties in your home!
CLICK ON THE NUMBER BELOW TO SHOP YOUR FAVORITE RUNNER:
1 | 2 | 3 | 4 | 5 |  6 | 7 | 8 | 9 | 10 |
OK so now that I've shown you my favorite runners, can we circle back up and talk about how amazing these SKYE rugs are.  I'm planning on using them in several upcoming projects and I hope you guys will too.  Seriously ALL the feels for every single one of these rugs!
CLICK ON THE NUMBER BELOW TO SHOP YOUR FAVORITE SKYE AREA RUG: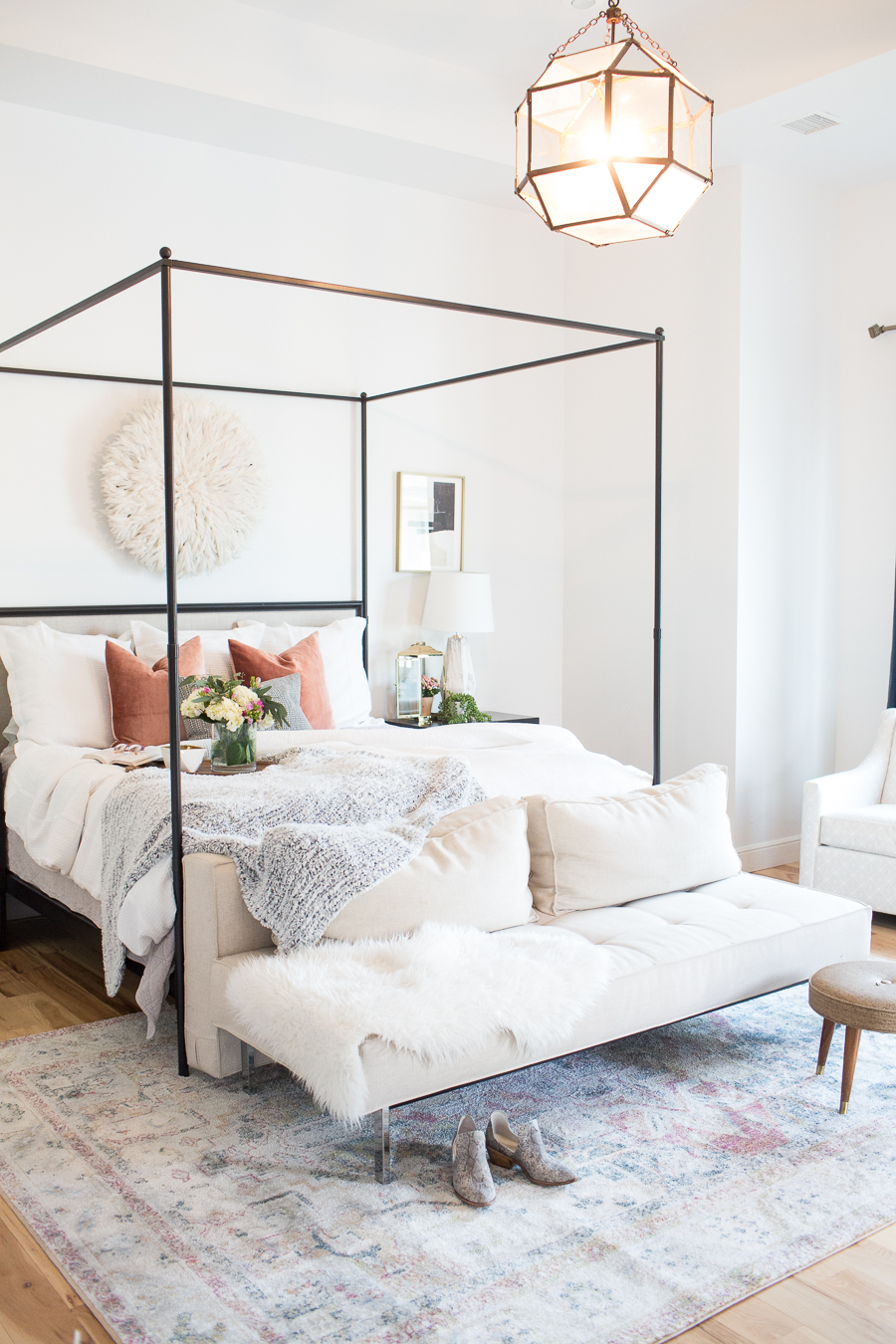 YOU CAN SHOP OUR MASTER BEDROOM LOOK HERE:

I absolutely love how the Anastasia Multi/Ivory looks in our bedroom. The Anastasia makes not only a beautiful kitchen runner, but it's amazing as an area rug as well! I love how you can pair this rug with blush or denim pillows .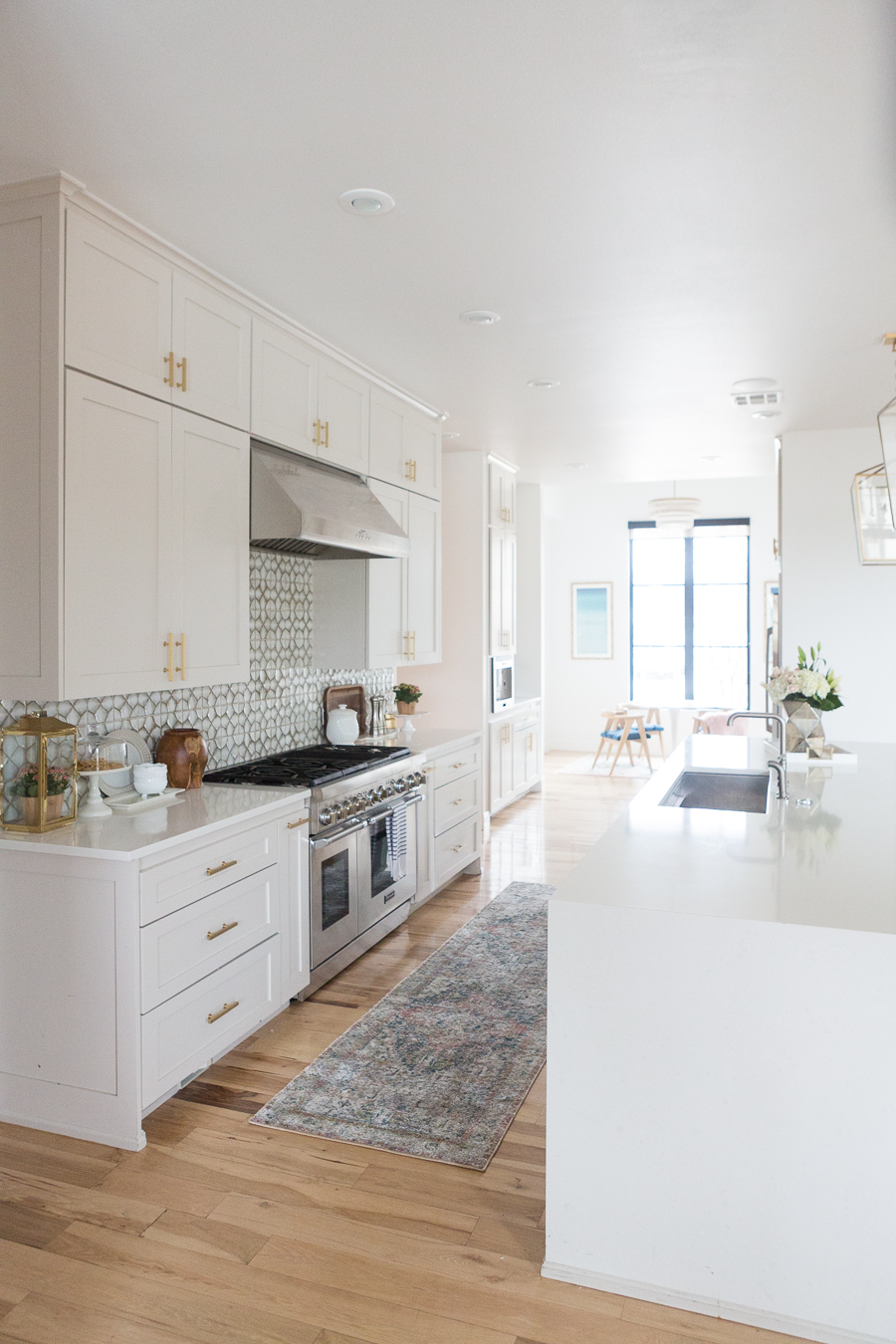 Here is on last up-close look at the Anastasia Ivory/Multi in the 8×10 size in our bedroom.  I just love it both as a runner and a large area rug and I love all the different colors.  We are using this in the living room of our Frisco project in a 12×15.  Did I mention it's affordable too.  It's rare to be able to find an area rug this beautiful in a size as large as a 12×15!
SCROLL AND TAP TO SHOP SOME OF MY FASHION FAVES INCLUDING THESE BOOTS: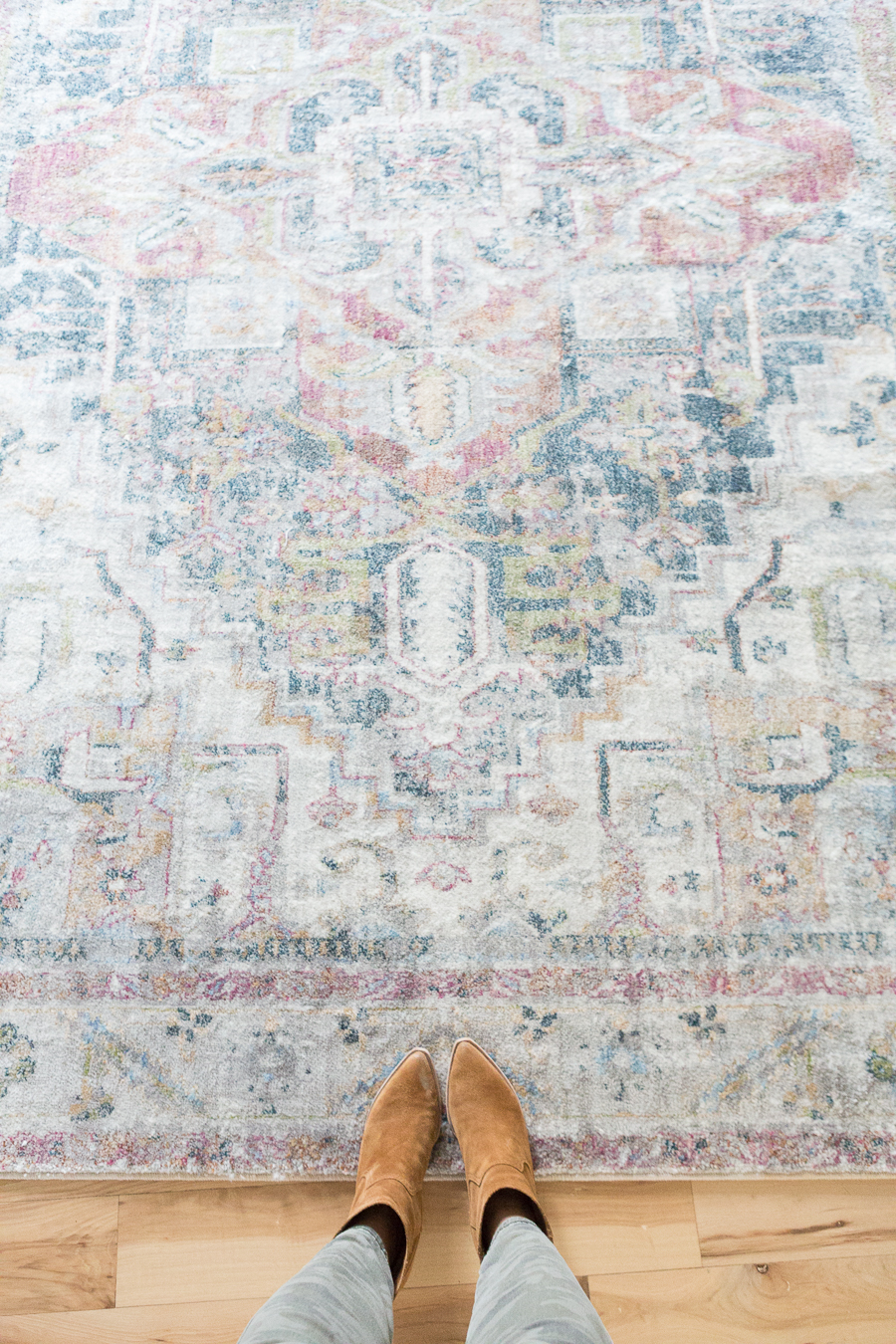 Next up is the Loren Rug which I also love from our shop!  I also absolutely love this rug paired with denim pillows from our SHOP!  I love this rug as a runner or an area rug.  And if you're looking for these booties, they are some of my favorites and you can shop them here: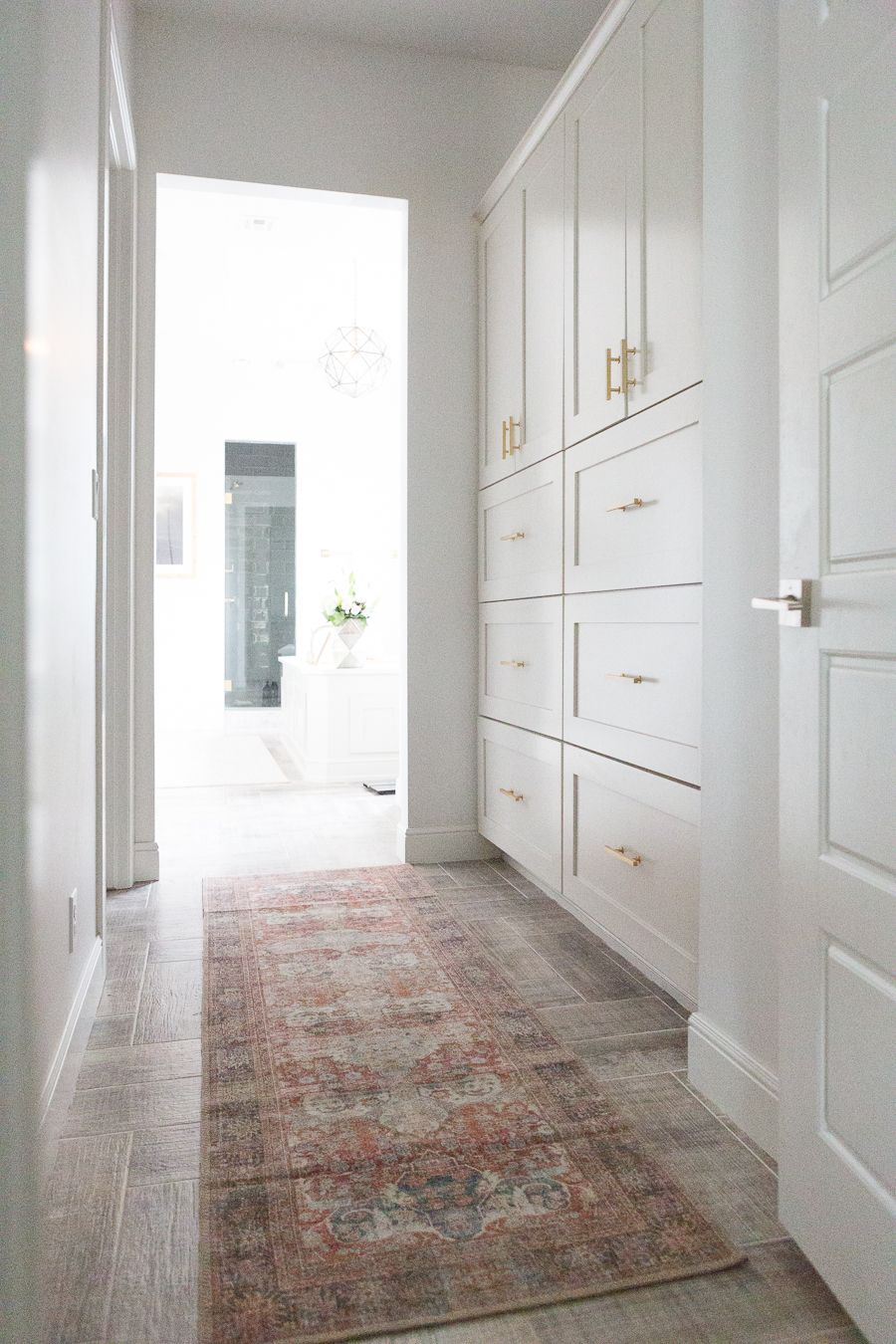 Here's a photo of the Brick Loren runner in our master bathroom.  You can shop our master bathroom look here: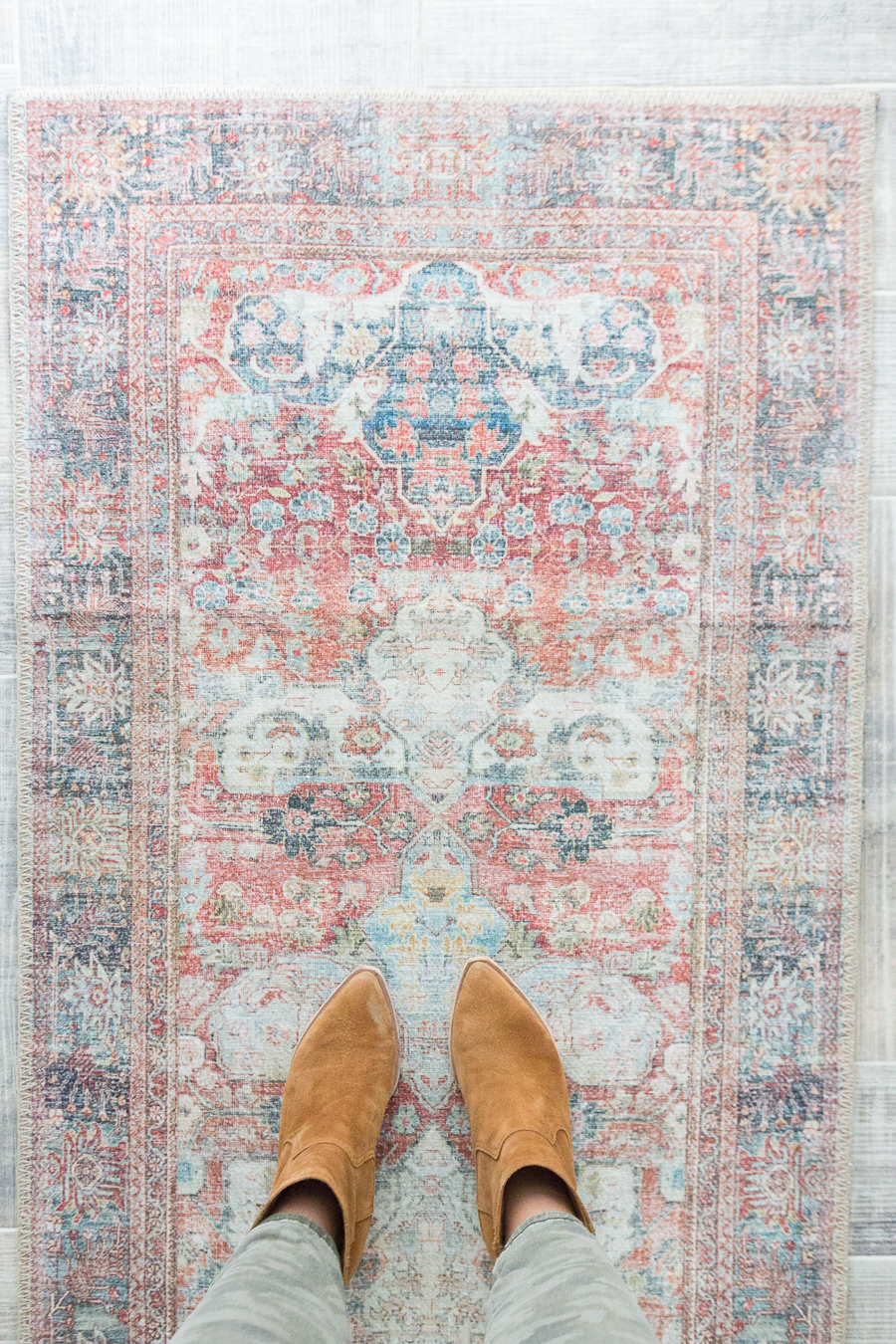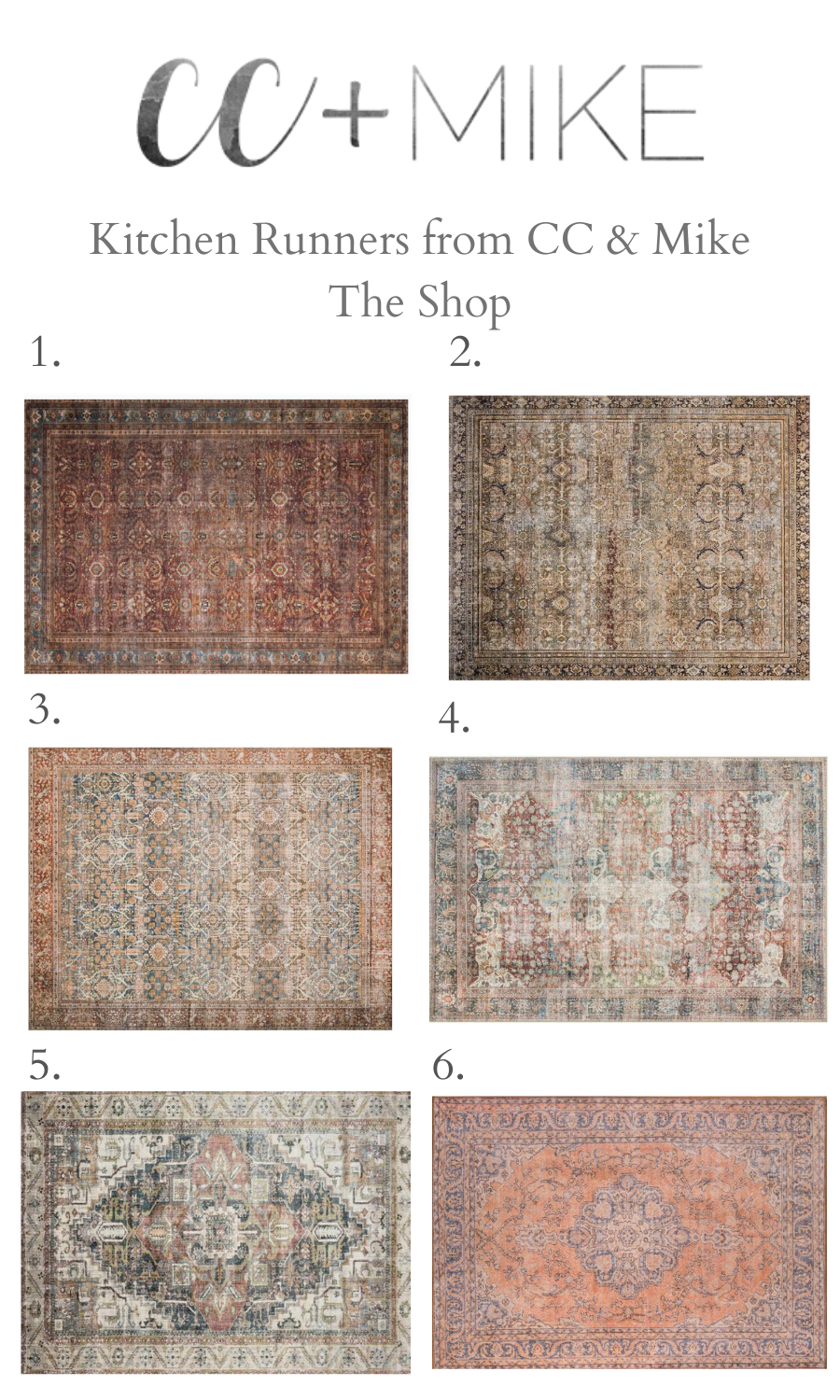 A few other runners we are absolutely loving for your kitchen!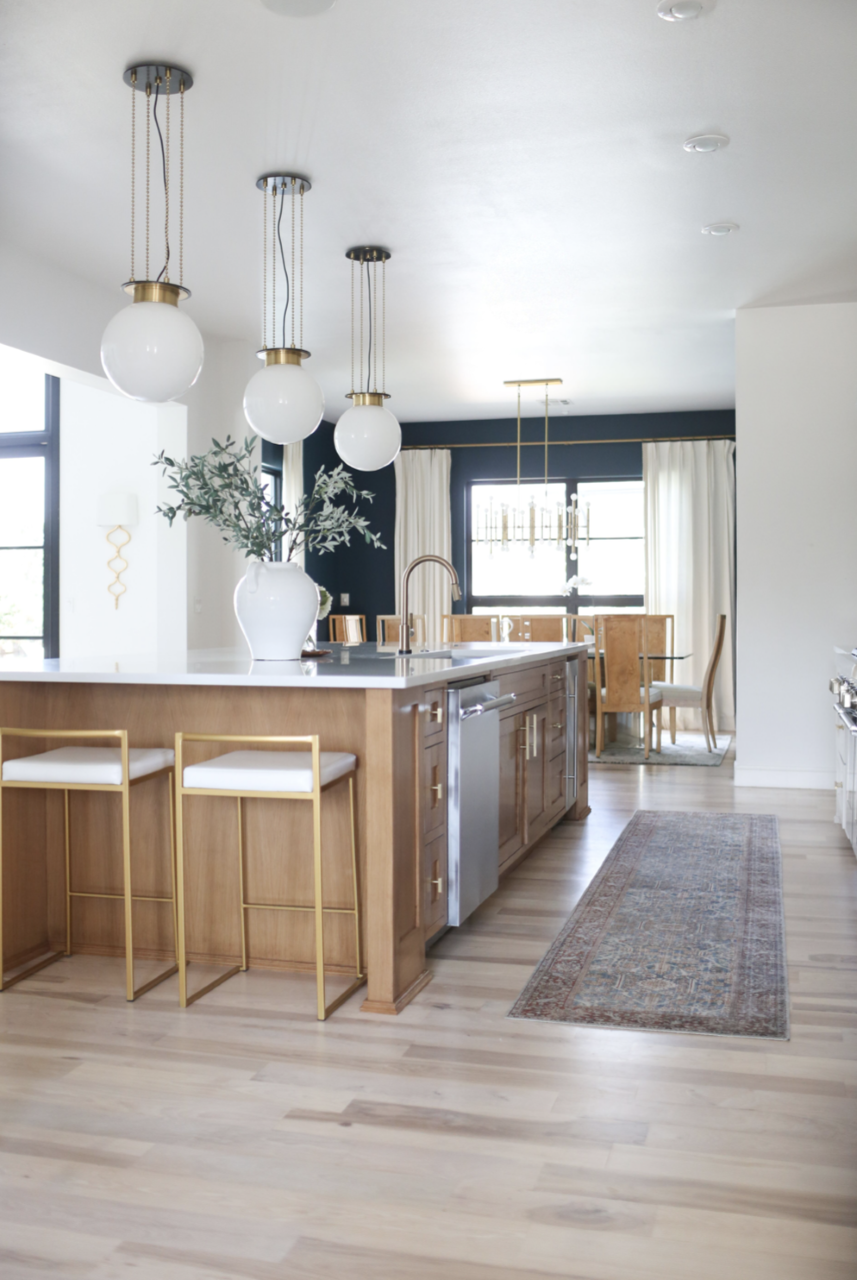 Here is our ocean rust layla rug that I love! It is one of my favorite ways to add some depth to a kitchen!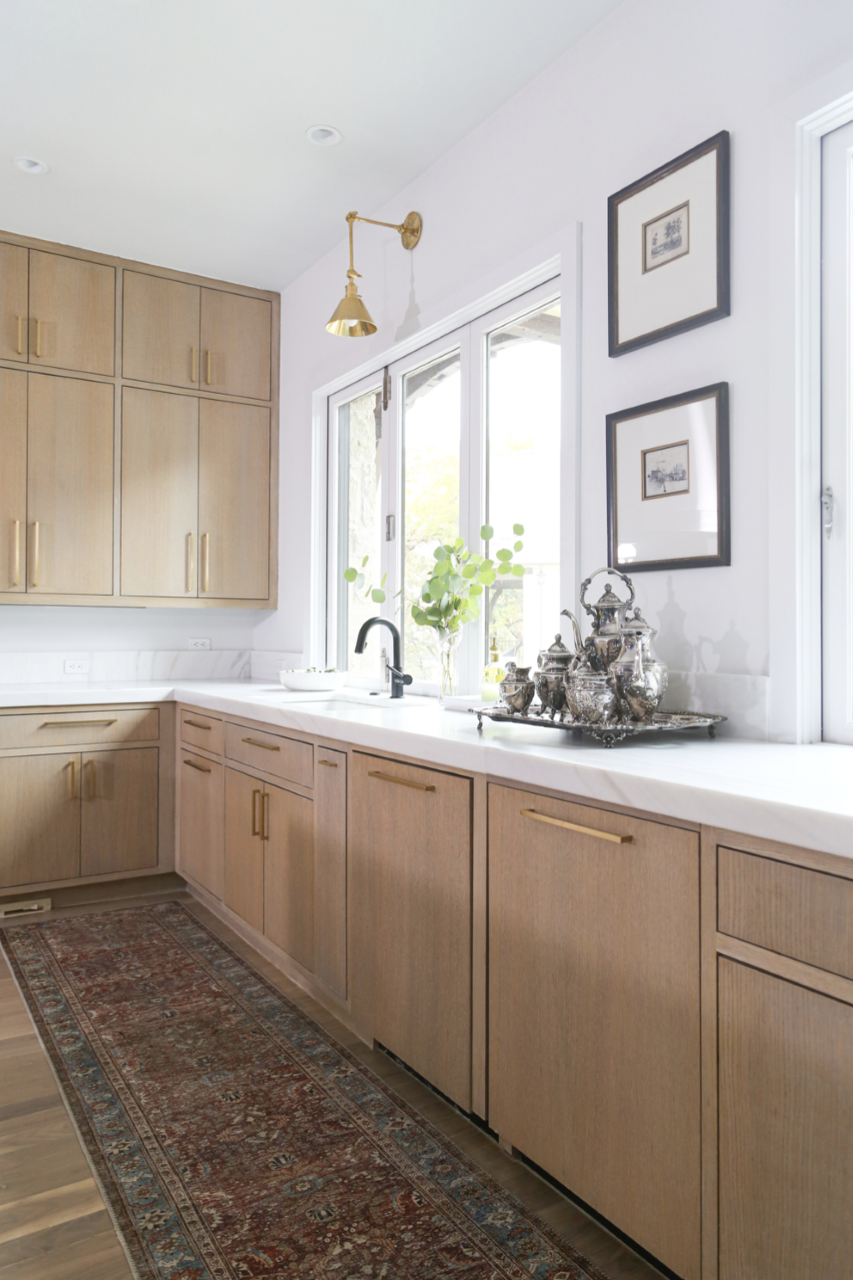 This rug is very similar to the ocean rust and it is the brick/blue layla rug!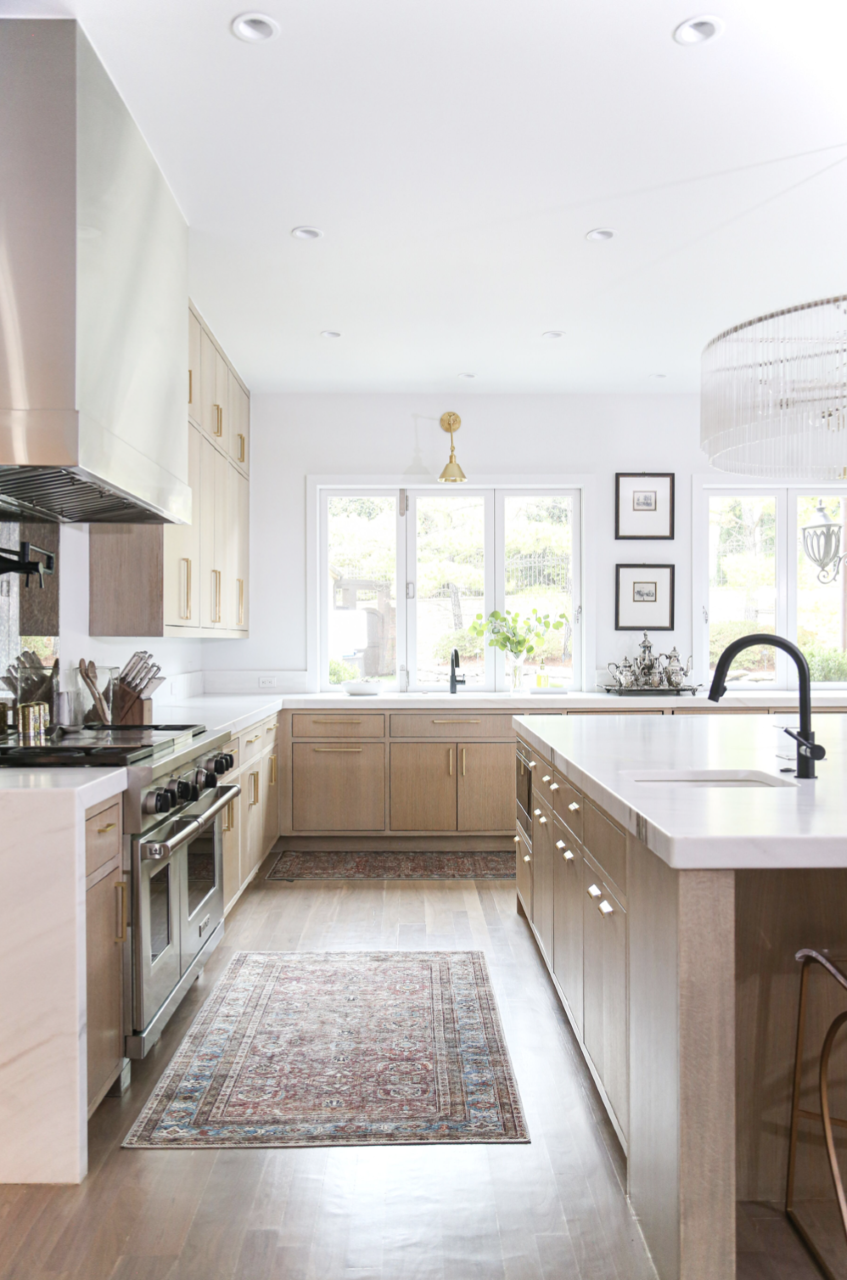 Here is another look at the Brick/Blue Layla rug!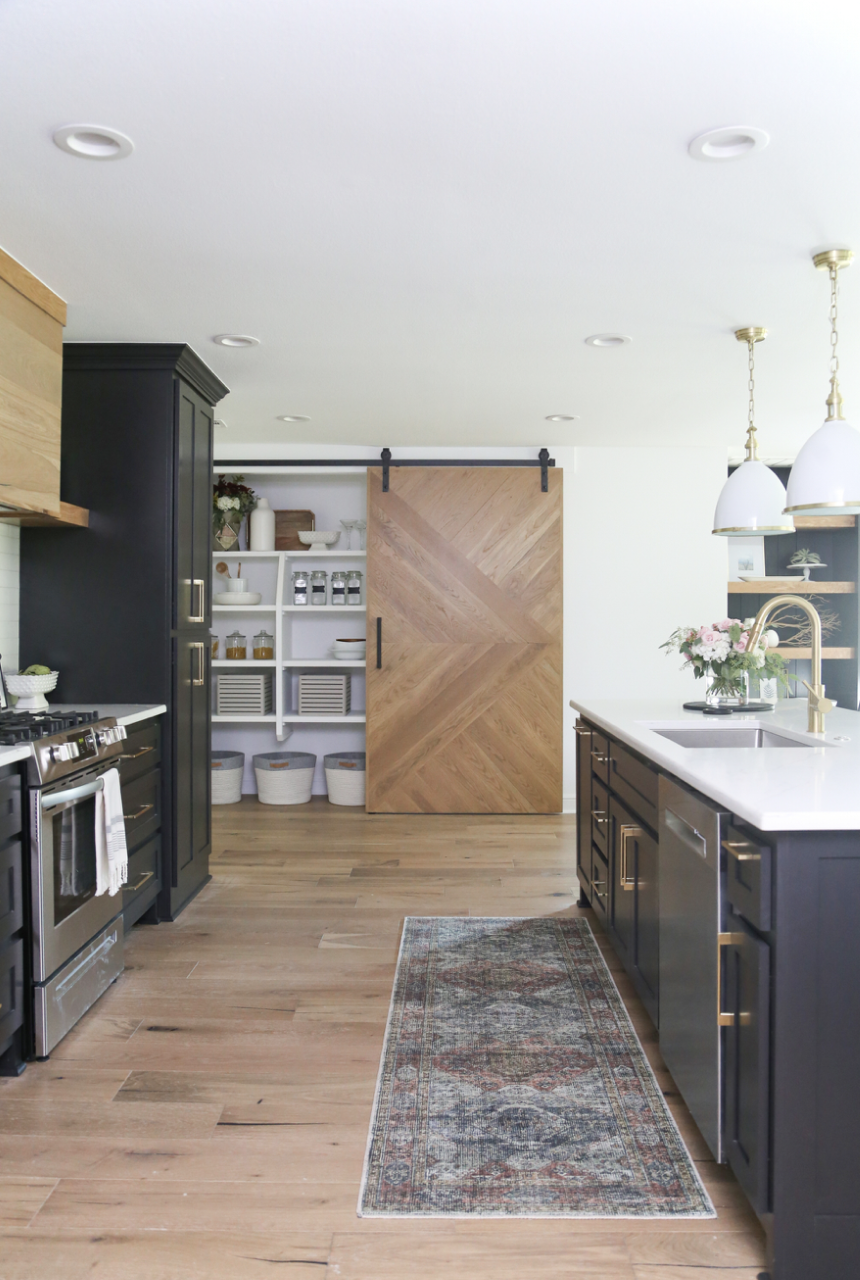 This picture is from one of my favorite remodels the Jenks flip house and this is the Sea/Rust Skye rug.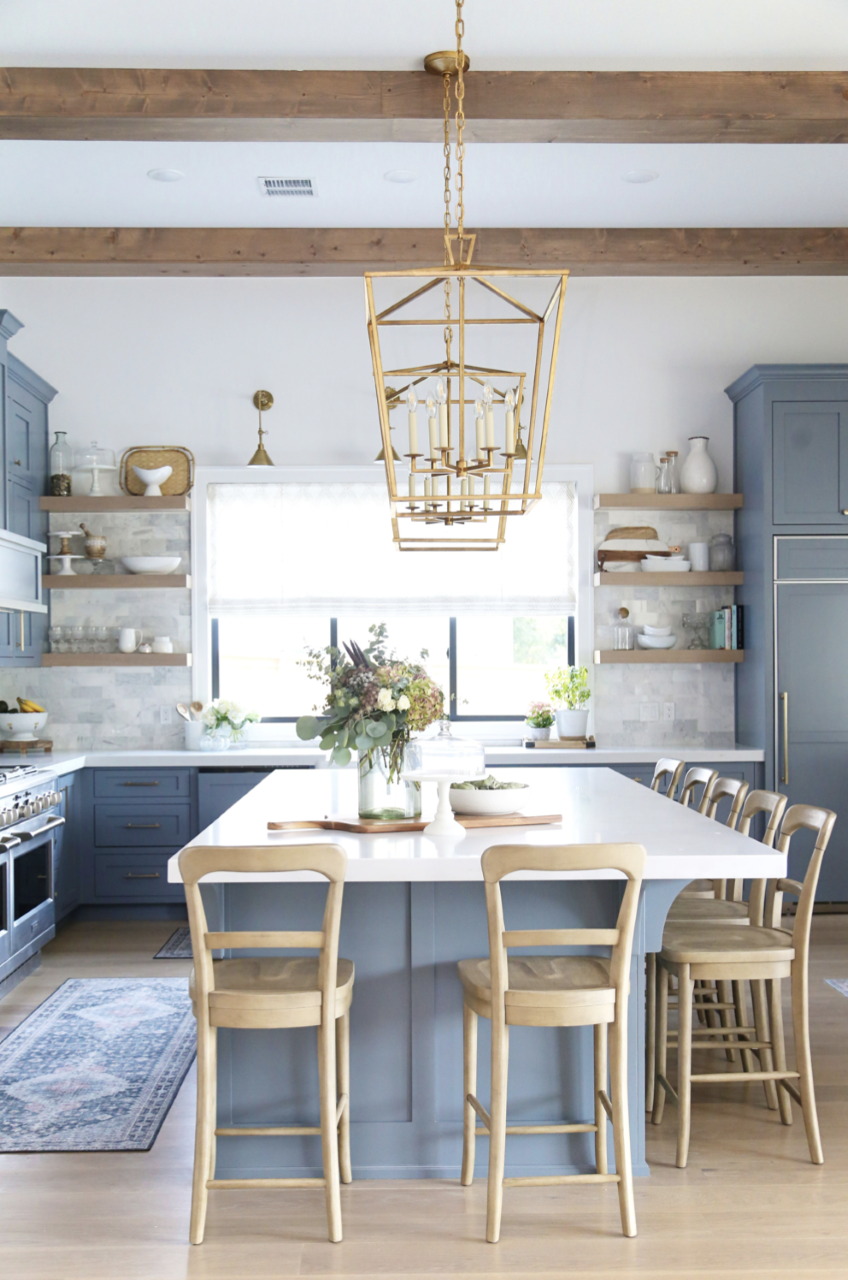 This blue rug that I absolutely love form our Frisco House Remodel.
I love the charcoal/multi skye rug in this kitchen!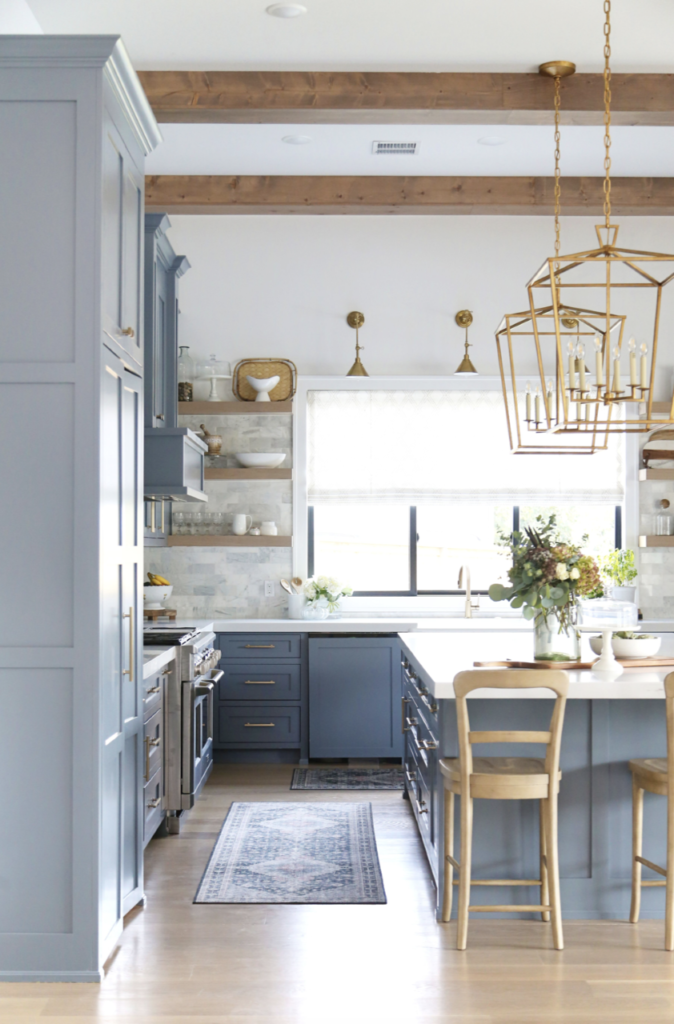 Last, but not least is one of our all time favorite rugs the pink indigo rug. It adds a pop of color to any kitchen and especially beautiful for spring and summer!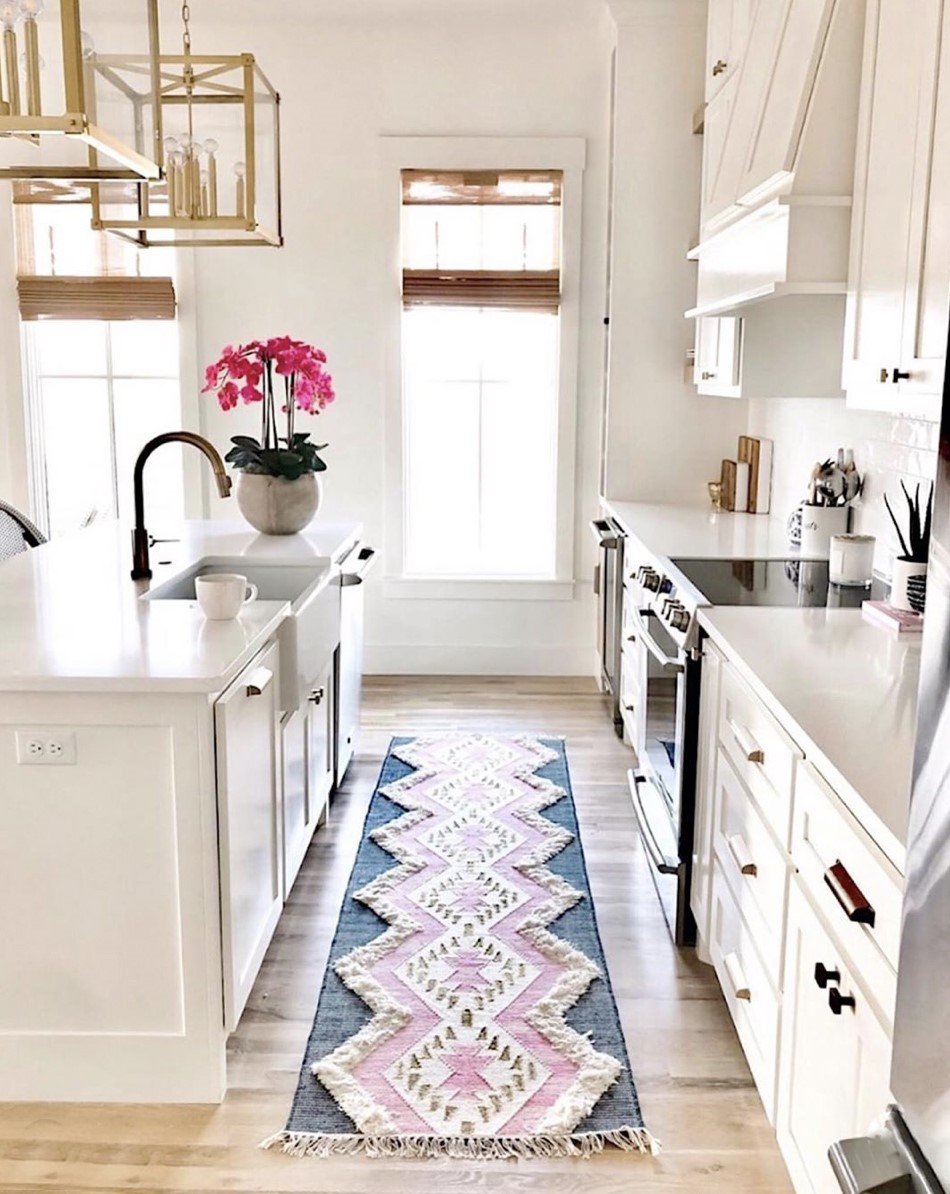 Oscar really loves our new runners you guys and he hopes you find one of these 10 Beautiful Kitchen Runners for Your Home!  Happy Shopping Y'all!