There are some amazing sales going on this weekend including a huge Wayfair flash sale, so that means it's the perfect time to stock up on some affordable rugs for your home. I've compiled this 13 Affordable Rugs for Your Home list to make navigating the sale easier for you guys. All of these rugs are beautiful, versatile, and would look great in many different areas of the home including living rooms, dining rooms, master bedrooms, bathrooms, and even laundry rooms, game rooms, and entryways. I ordered a new rug for my bathroom and am scheming on another one of these rugs for the laundry room. Also, let's make it our little secret (shhh! don't tell Mike Miller) that I have my eye on that hand-knotted Moroccan rug for the game room – holy gorgeousness. I also love that it comes in huge sizes like a 10×14 and even bigger! The rug pictured above in the Coastal Modern Estate project, is very similar to this rug. Trust me, my sister and I sourced rugs forever when we were building our current home and had the hardest time finding rugs that came 10×14 or bigger that wouldn't cost you darn near a small fortune. So, needless to say I'm loving this Moroccan rug—the look, the options, and the price. I also have to mention Number 13 on the list—the Arthur Blue rug— because it looks very much like the rug I have in my bedroom (shop my bedroom here) which is an all-time favorite of mine.
Hope you find something that will work for your home on this list of 13 affordable rugs for your home! Please make sure to check out the end of the post where I have sale codes listed for 20 to 30 percent off some of our favorite home stores including Serena and Lily and West Elm!
1. Zanzibar Rug | 2. Ameesha Rug | 3. Madero Rug | 4. Marcelo Flat Woven Rug | 5. Blue/Grey Medallion Area Rug | 6. Dorethea Rug  | 7. Twinar Hand Knotted Moroccan Rug | 8. Velay Area Rug  | 9. Barlett Rug | 10. MacAllen Handwoven Jute Rug | 11. Divian Rug | 12. Tremont Navy Rug | 13. Arthur Blue/Ivory Area Rug

If you like my master bedroom look, I think #12 and #13 on the above list are very similar to my master bedroom rug. You can also shop my master bedroom look here.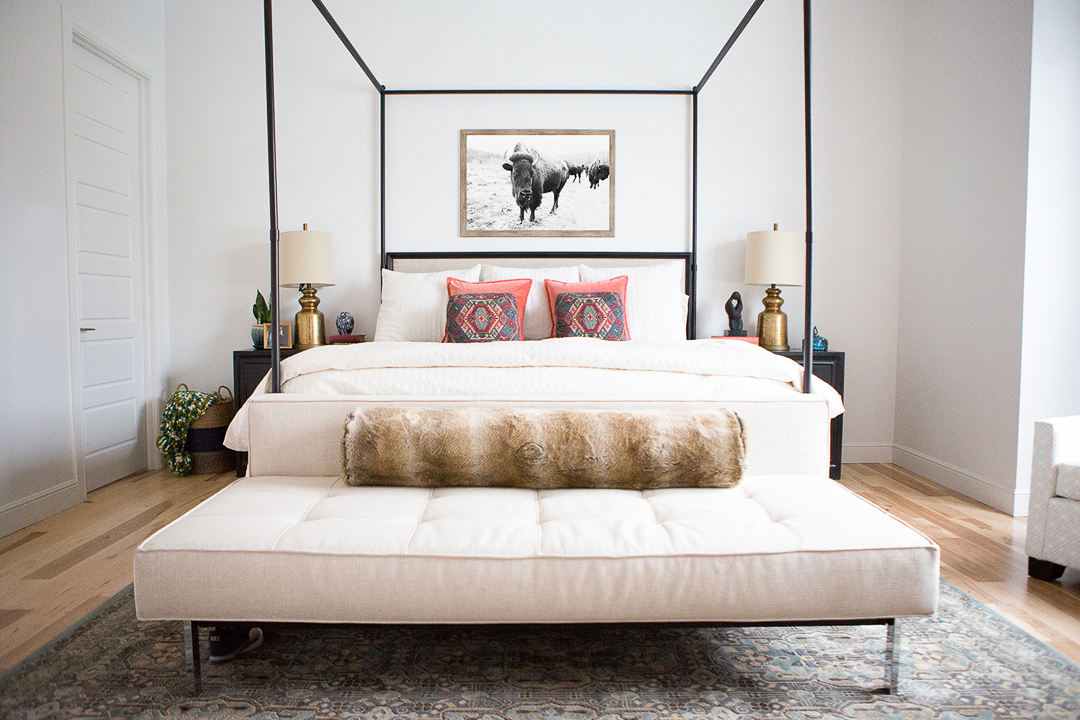 Weekend Sale Codes!
J CREW 30 percent off with code: FRIENDS
WEST ELM 20 percent off with code: SCORE
SERENA & LILY 20 percent off with code: MUSTHAVE
POTTERY BARN KIDS 20 percent off with code VIP
MODCLOTH buy one top get one 50 percent off with code VIP
MACY'S 30 percent off with code VIP