If you've been following CC+Mike for a while, you'll know that I love transforming spaces, whether in my own home or in my client's home! If your interior is in need of a refresh, nothing helps change the feeling of a room like switching out the area rug. It's instant. It's easy. And if you simply add some pillows, you can refresh an entire room with just a new rug, <a href="http://">some pillows, and some simple accents. Today, I'm sharing with you guys 12 beautiful area rugs that I highly recommend for 2021, all of which are available from CC+Mike the Shop of course, to help you decide on your next area rug or runner for your home!
We used Milo in a recent project and I absolutely fell in love! The geometric design is modern but SOFT. It's made from hand-tufted wool that is thick and luxurious. Such beautiful texture! Milo is the perfect area rug for minimalist decorators who enjoy understated elegance. Stay tuned for the design reveal featuring this gorgeous option!
SCROLL AND TAP TO SHOP OUR LIVING ROOM FURNITUIRE AND PRODUCTS

BRADFORD SOFA | NAVY VELVET PILLOWS | CHANEL PILLOWS | BOURBON MOHAIR PILLOWS | BAIZE COFFEE TABLE | NIMBUS CHAISE | ANTELOPE OTTOMANS
Before we move on, might I also recommend another gorgeous rug for your navy lovers like myself. This is a brand new release – THE GREY CHARCOAL WYNTER and let me just tell you that boy is this a beauty. From traditional to farmhouse to glam, this rug can go any direction you want it to go. It looks amazing with navy, grey, taupes, golds, soft greens. It can be paired with white, wood, leather, black. You name it. This rug is topping my list for 2021 and I bought it to go in my guest room refresh!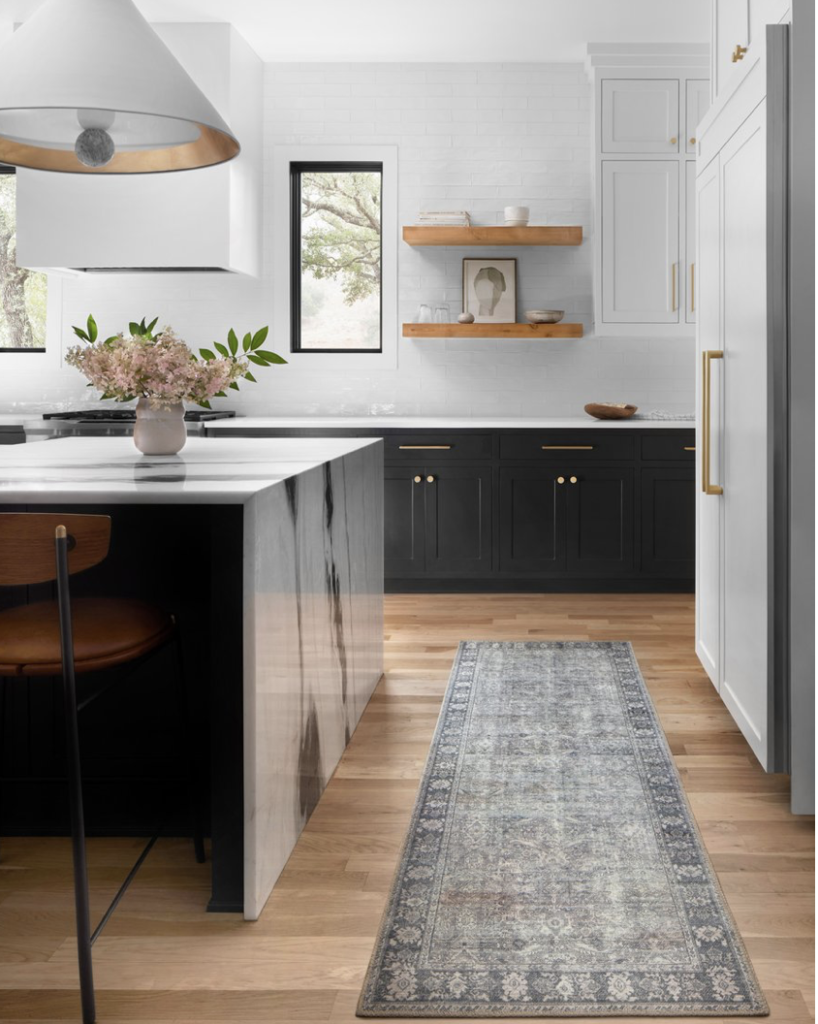 Just like its color cousin in navy, the Java Hathaway is such a beautiful and versatile design. We used it in our Guthrie project that we will be sharing with you soon! It's the perfect way to subtly define a room.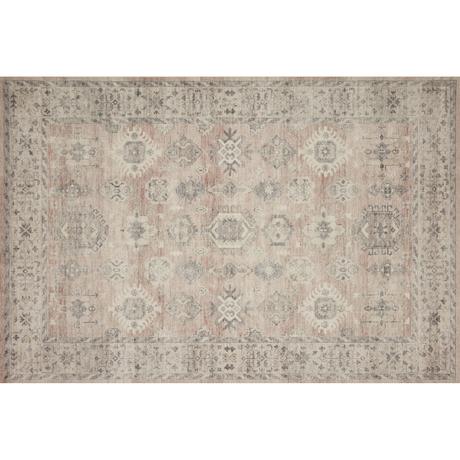 Layla is one of our rug styles that has the most variety! I love the ocean and rust color combination! It is the perfect rug to bring some contrast into your space. I just loved the way this tied everything together at our Stone Hill Project.
This rug is perfect for someone with an old soul with a hint of new charm. It can instantly cozy up a room and pairs wonderfully with unique pieces and an eclectic decorating sense. This rug also comes in grey for DIY designers with a more subtle color palette.
This olive and charcoal rug is one of our most popular! We've used it in our own home and had so many friends and influencers fall in love with it too. It's absolutely timeless. The Olive Layla gives a beautiful lived-in look wherever you put it! It pairs especially well in a room with dark wood and terracotta accents and it is the best rug to pair with leather and wood accents in my humble opinion!
This our newest style in the Layla collection! It has that gorgeous old-world style that I love with a beautiful pattern and a soft, luxurious feel. Layla rugs are perfect for living rooms, bedrooms, and even in hallways. I absolutely cannot wait to use the Antique/Moss Layla in projects this year.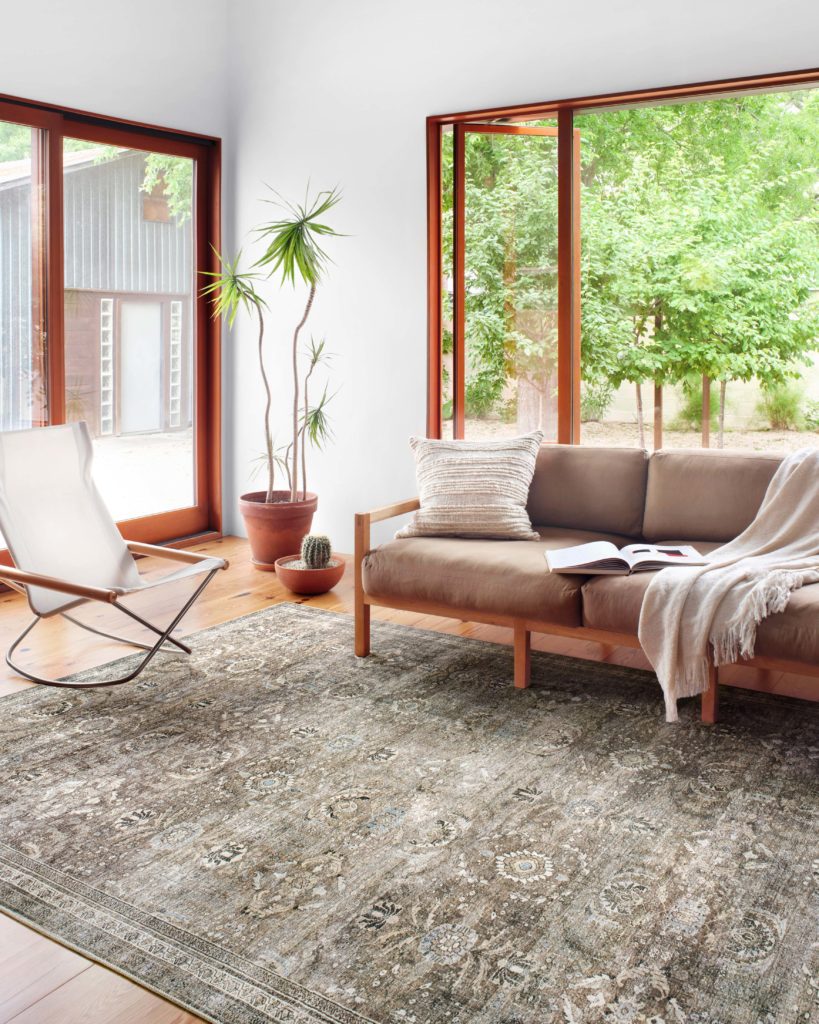 This rug is a CC+Mike staple. We have used this in our bedroom for the past several years and I absolutely adore it! The combination of ivory, blush, and navy is so beautiful. It cozies up a room without feeling heavy. One of my all-time favorites out of these 12 beautiful area rugs.
This Easton rug from our 2020 collection is so fun! I love the way it can be styled. The mod geometric tribal pattern makes it a statement piece for any room. Also, the texture is to die for! It brings something extra to a classic tribal pattern.
Loren is one of our most popular and affordable options! It has a gorgeous hand-knotted look that can work anywhere in your home. I especially love it as a runner in a kitchen or hallway. The terracotta and sky combination brings a classic charm that is unbeatable! Check out how it was used in the Kane Project.
Our Pink/Lagoon Layla is fun, funky, and bold. With such beautiful colors, this rug pairs amazingly well with natural elements like wood and leather. It can even complement bold prints, like the ones @girlandgrey used in this bedroom design. It's a unique twist on your more traditional area rug. I'm looking forward to using it more in 2021!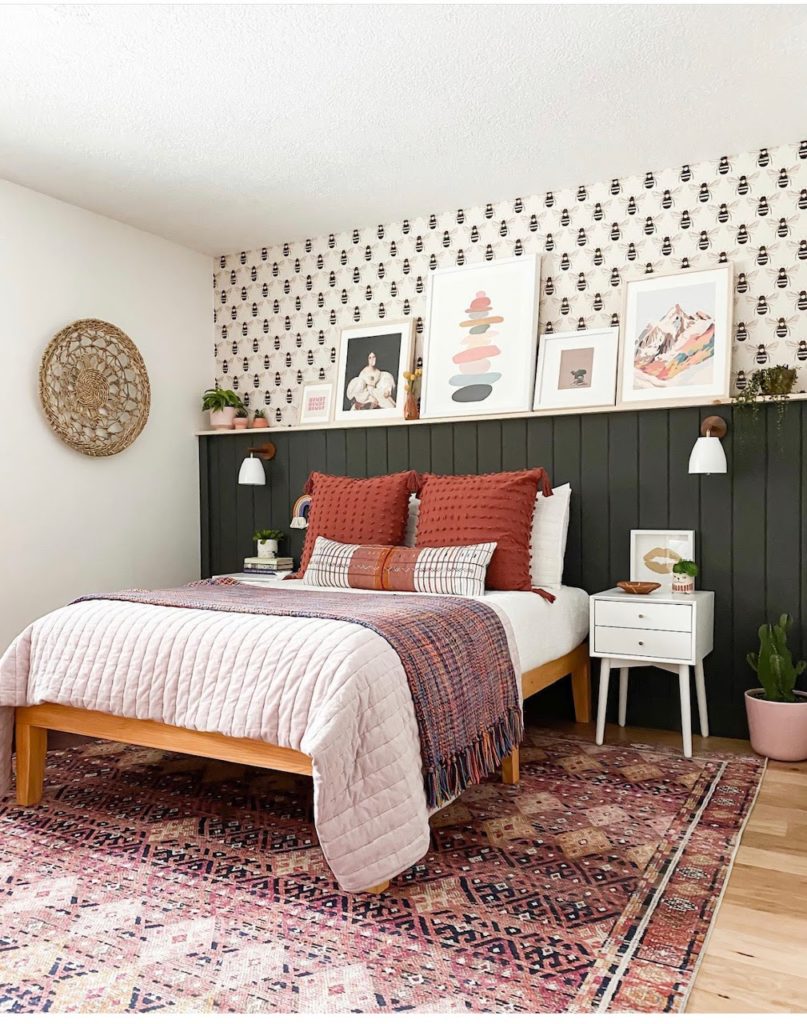 This is another CC+Mike classic. We used this in both the dining room AND the kitchen of our Stone Hill Project. I just can't get enough about it! It is moody and rich and just wraps your room in warmth. I fell in love with this rug the first time I saw it and I don't think that'll stop in 2021.
These are my absolute favorites for 2021. We have much more selection on CC+Mike the Shop, but you can't go wrong with one of these 12 beautiful area rugs! Each one has multiple size options to fit any room. Area rugs can transform a space, and we have so many options to choose from. I'm so excited to use these this year! I hope you stay tuned as we reveal more of our projects throughout 2021.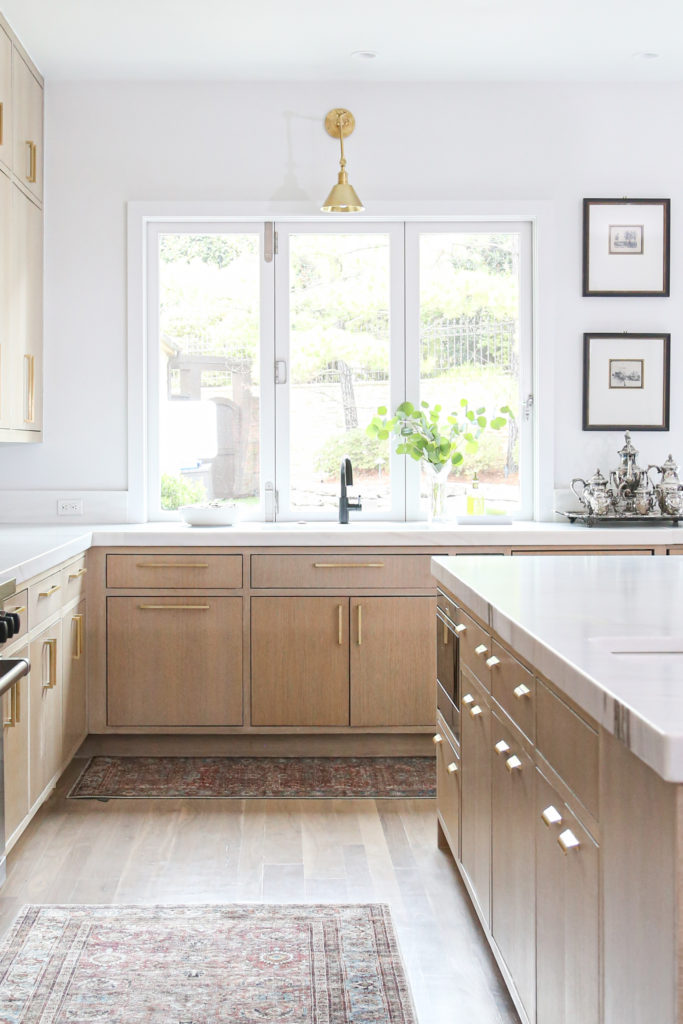 Hope you enjoyed our post on 12 Area Rugs Every Home Needs and it helps you pick out some new rugs for your own home! I know a picture is worth a thousand words and it really is just so important to show you guys how these rugs look installed and in projects so that you can consider them in your own home! Happy Shopping!