All three of my kiddos made it back to school last week (thank the Good Lord!) and we are celebrating with this Back To SChool with Walmart Part Two blog post!
If you read our Back to School with Walmart Part One blog post, then you know that we made our way to Walmart for our back to school shopping and found some of the cutest stuff for our kids – backpacks, lunch boxes, school supplies, and of course, fashion items.  The really cool part about shopping at Walmart for Back to School is that it is a one-stop shop…you can literally get all your school supplies, backpacks, clothes and shoes for the kiddos, AND even pick up some cute clothes for yourself while you are there.  I've been loving the Time and Tru Brand that Walmart now carries and have picked up so many cute items for myself while I was also doing back to school shopping for the kiddos. For the kiddos, I also love the Wonder Nation brand.  Shopping for Back to School is SO EASY with Walmart and you can even just do it all from the comfort of your own home.  They have their GO BACK BIG back to school website divided into categories by grade and age.  Just head on over, click on the category that fits your kiddo, and get to shopping!
As you can see, Emmy and I are twinning in some cute leopard and denim look and we are in head to Walmart fashion!  There are some great items for Back to School to get you fall-fashion ready!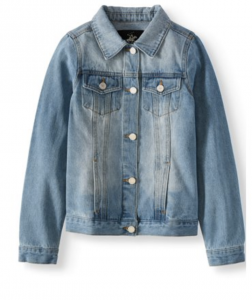 WONDER NATION BLACK GIRLS SHIRT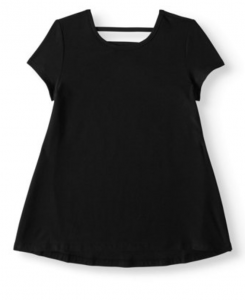 GIRLS LEOPARD SKIRT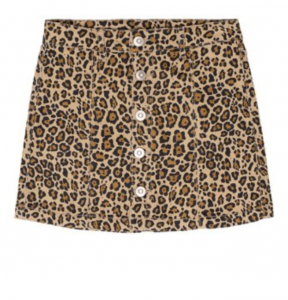 BLACK STUDDED SLIDES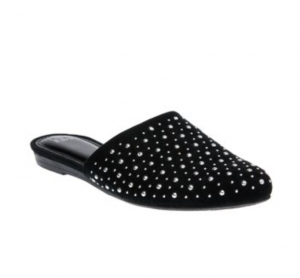 TIME AND TRU LEOPARD WOMENS SHIRT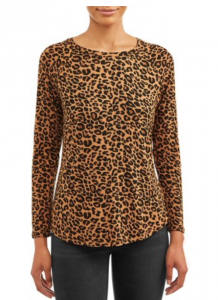 TIME AND TRU BLACK MOTO JACKET – I paired my leopard shirt with this black moto jacket and it's only $24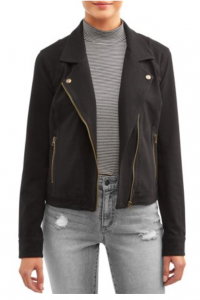 TIME AND TRU CAMEL MOTO JACKET – Going to go ahead and grab this jacket in the camel color too!  Why not at only $24?!  This is SO CUTE and affordable!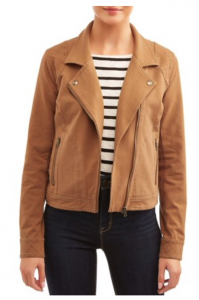 Here are some other favorite fashion items that I found while Back to School shopping for myself.  Go ahead and treat yourself!  I mean, mommas need a little love during back to school time, don't we?!  Can I get an AMEN!
SCROLL AND TAP TOP SHOP WOMEN'S FASHION FAVORITES FROM WALMART:

But now back to the real reason we are writing this post which is BACK TO SCHOOL FASHION FOR KIDS!  Walmart has everything from computers to affordable fashion to underwear and camis to backpacks and lunchboxes.  Here are some of our favorites!
SCROLL AND TAP TO SHOP OUR WALMART BACK TO SCHOOL FAVORITES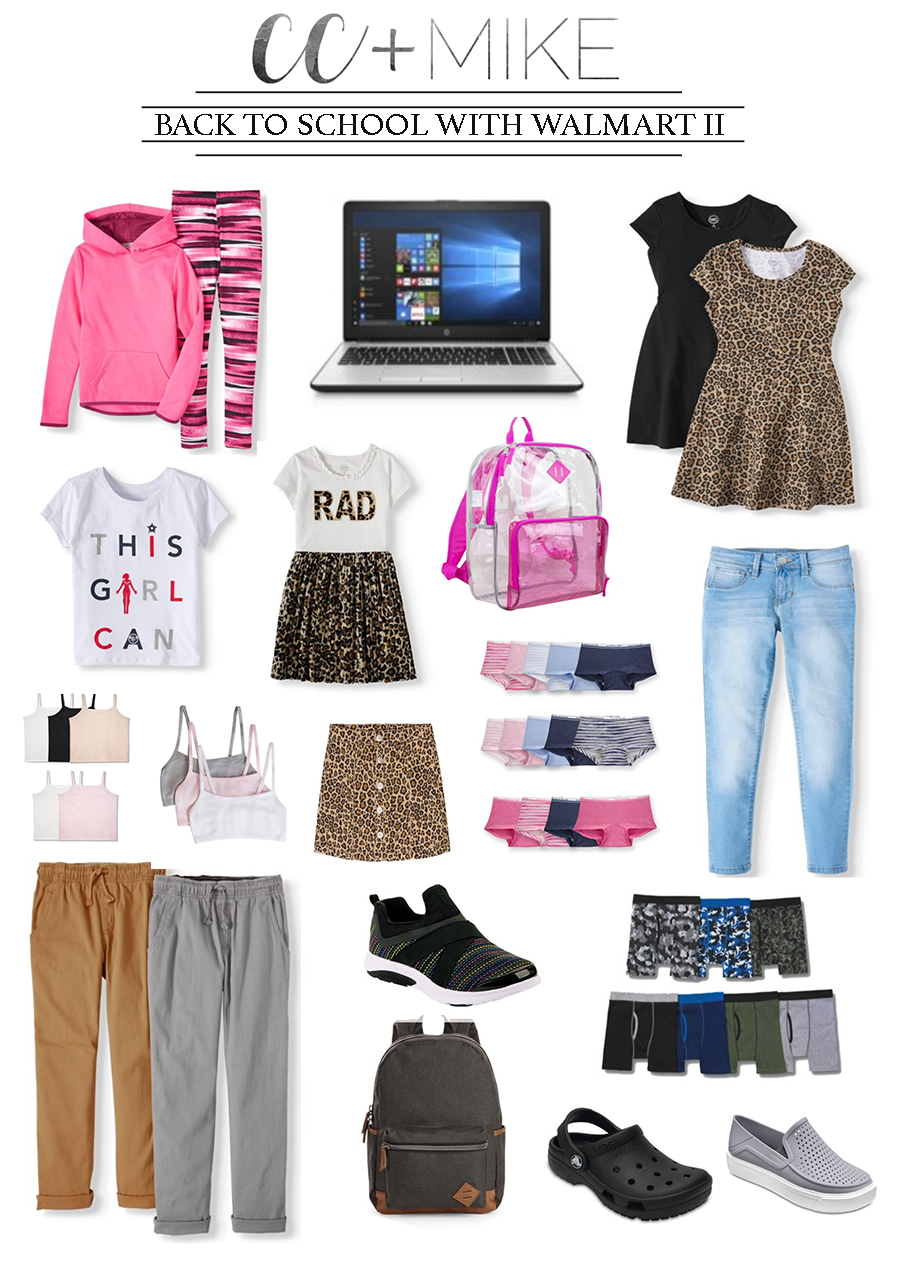 Boys Washed Denim Fashion Tee | Blue Camo Backpack | Girls Denim Cuffed Shorts | Boys Ribbed Waist Camo Shorts | Girls High-Low Floral Dress | Cheetah Print Skirt | 140 Piece Art Set | Spaghetti Strap Bra 3-Set | Girls 14-Set Panty | Boys 7-Piece Boxers | Wear Me Two Ways Cami 5-Pack | Boys Pull-On Pants | Basic Skinny Jeans Girls | Multi-Purpose Clear Backpack | WonderNation Black Backpack | Intel Core i3 4GB SDRAM Laptop | Short Sleeve Girls Dresses 2-Pack | Short Sleeve Pleated Cheetah Dress | Fleece and Legging Set | Girls Hot Pink Unicorn Backpack | Captain Marvel Girl Power Tee
Geez I love this picture.  I don't know how I blinked and she's in 7th grade but it happened.  Loving her sense of style – she helped me pick out this entire outfit – and I love her new backpack that she is sporting as well from Walmart!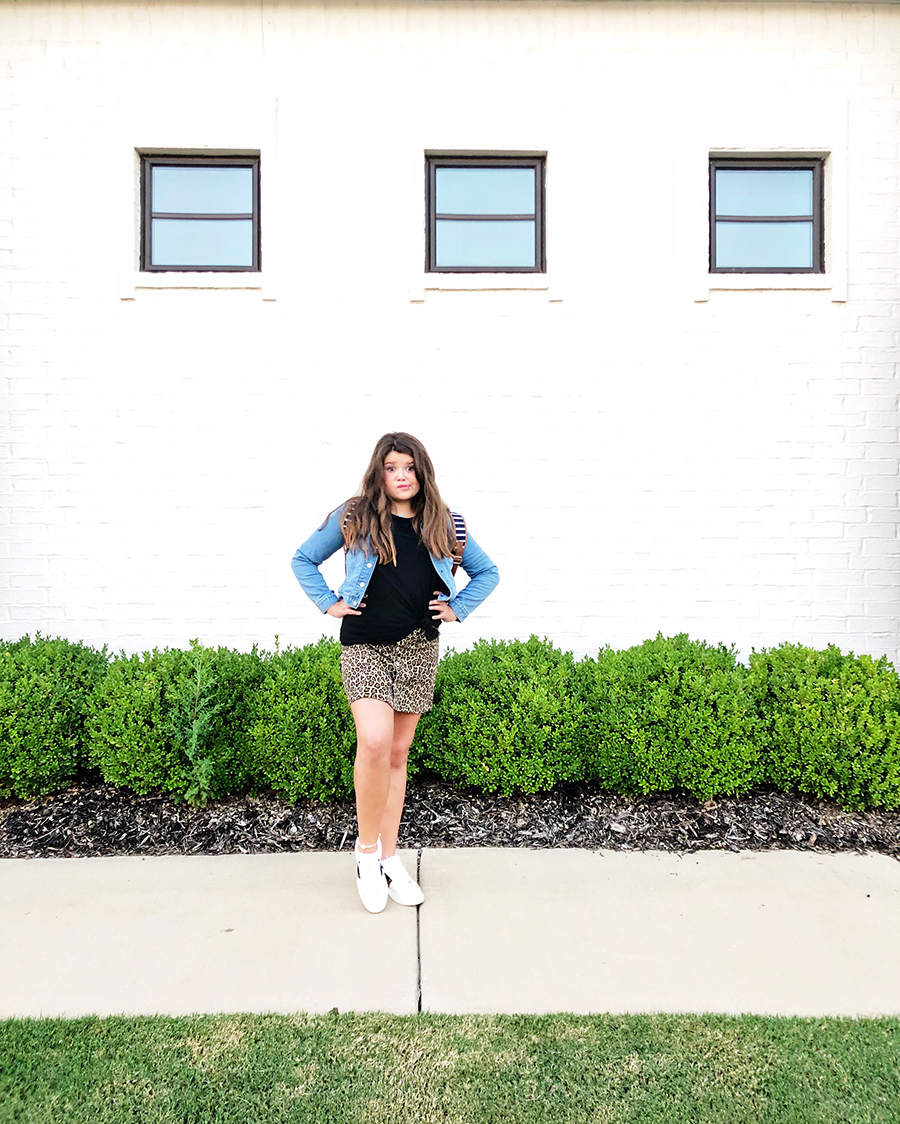 Emmy and I absolutely love the shoe game that Walmart has as well.  We both have picked up three or four pairs of shoes from Walmart lately and have been wearing the heck out of them!  You can shop our favorites here:
SCROLL AND TAP TO SHOP WALMART SHOES FOR GIRLS AND WOMEN: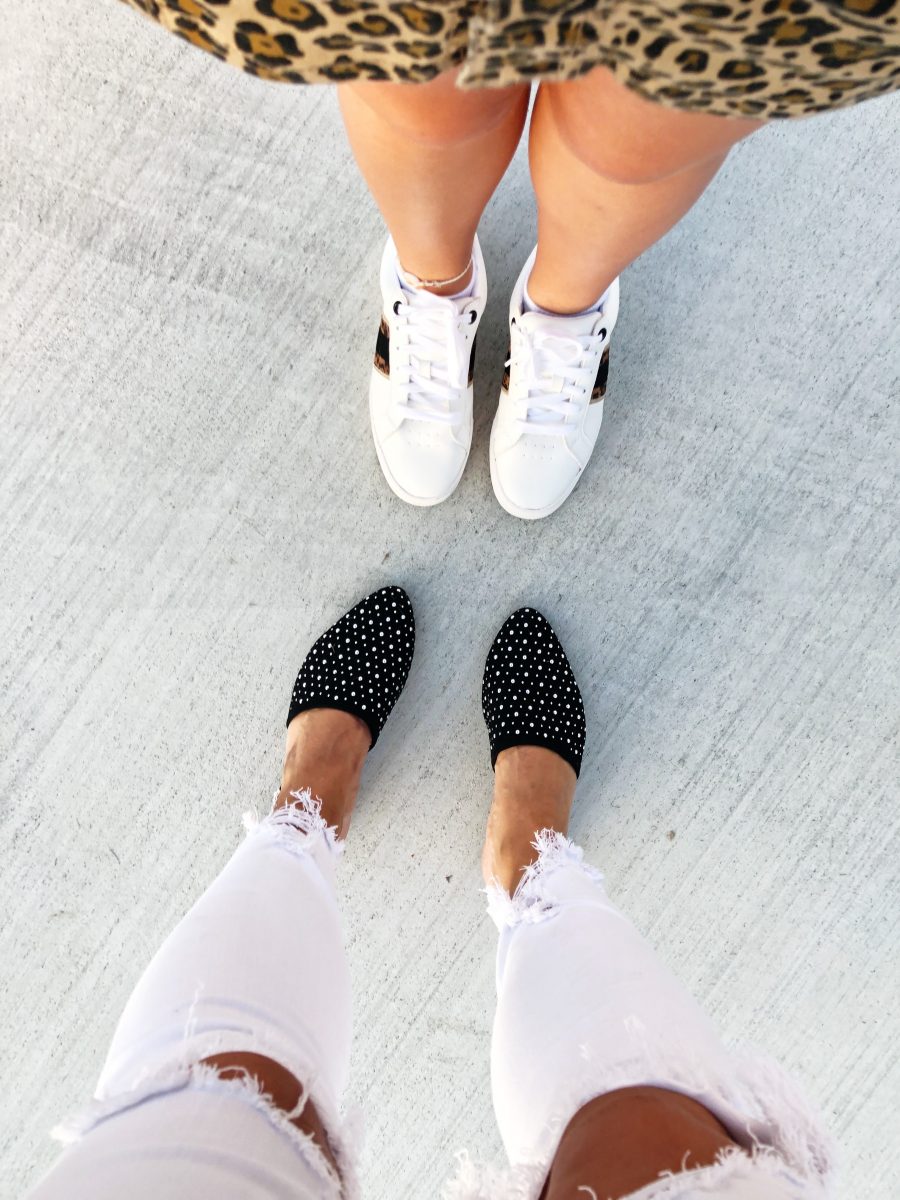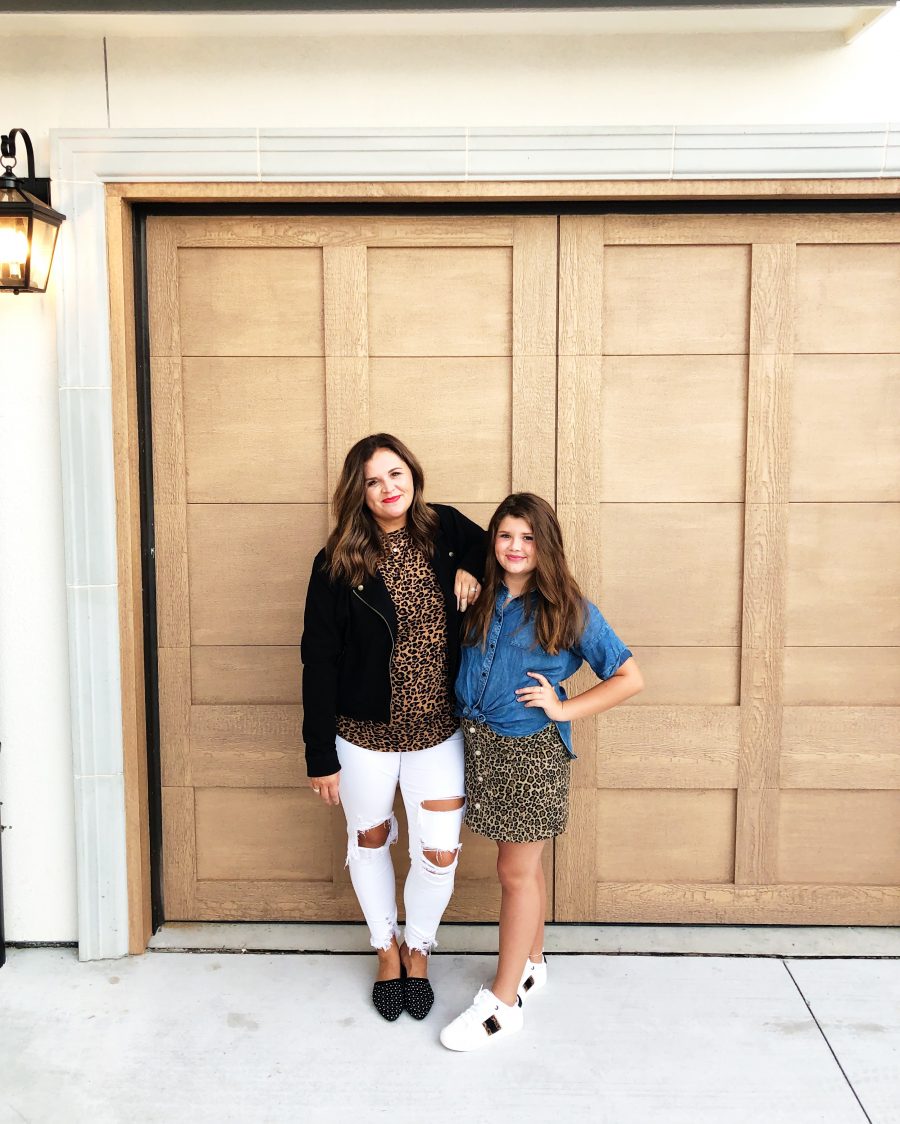 ROCKING that leopard.  I seriously couldn't even believe all the cute leopard stuff that Walmart has right now!  You can shop it all here: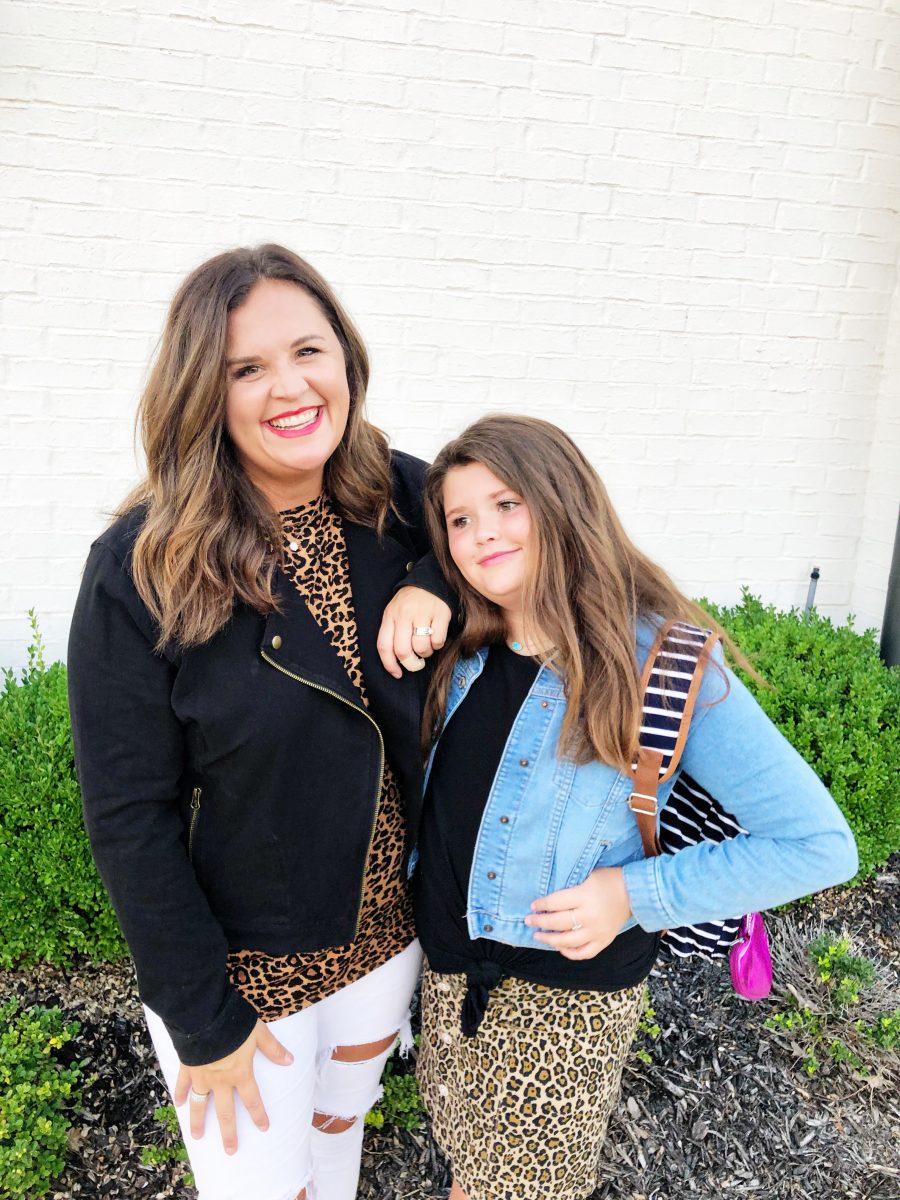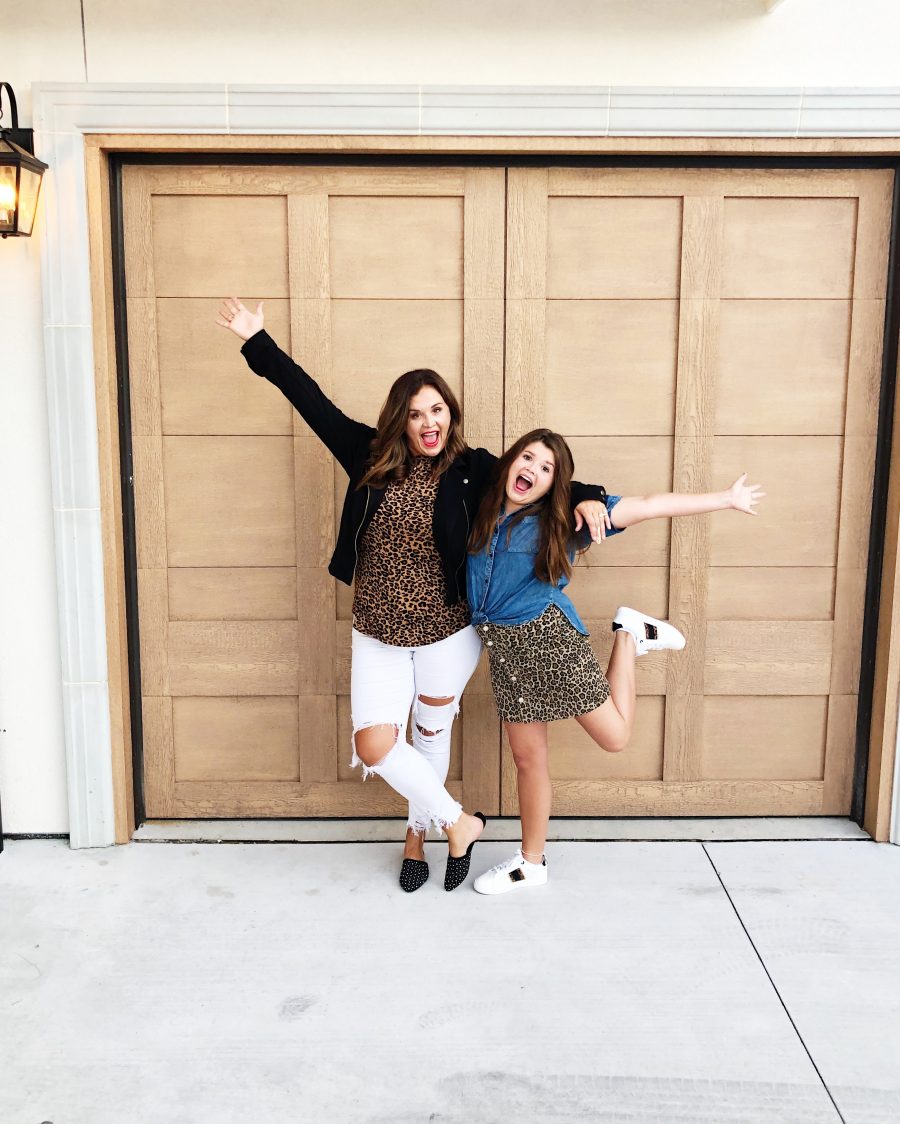 We hop you enjoyed this Back To School with Walmart Part Two blog post.  Hope you find something for your kiddos to get them fall-fashion ready for back to school but let's be honest…I hope you find something for YOURSELF too.  Go on and treat yourself momma.  Back to School is no joke and we deserve a little TLC too I do think.