Today, we are talking about our go-to white paint colors. Finding the perfect shade can be tricky. This is why one of the most frequently asked questions we get is "What is the best white paint color?". There are so many factors to consider to find the right hue like the paint's undertones, lighting, and the finishes in your home. Wisdom is the tears of experience. Mike and I have decorated, remodeled, and built enough houses to know all whites are NOT created equal. These 6 picks are my tried-and-true favorites. You can see examples of each shade from our projects below!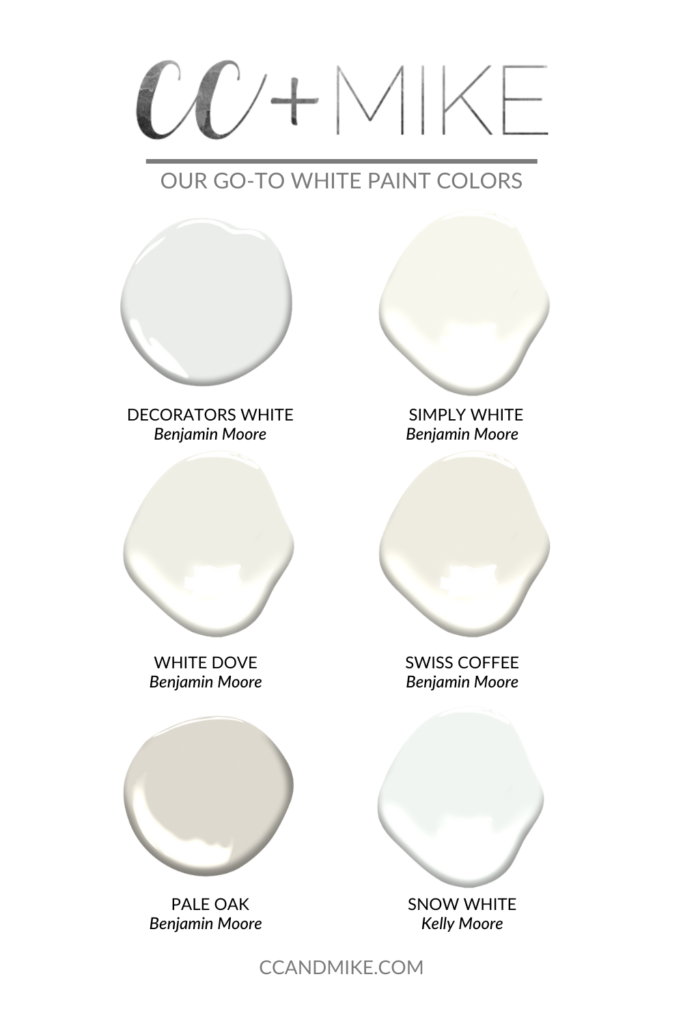 1. BENJAMIN MOORE'S DECORATORS WHITE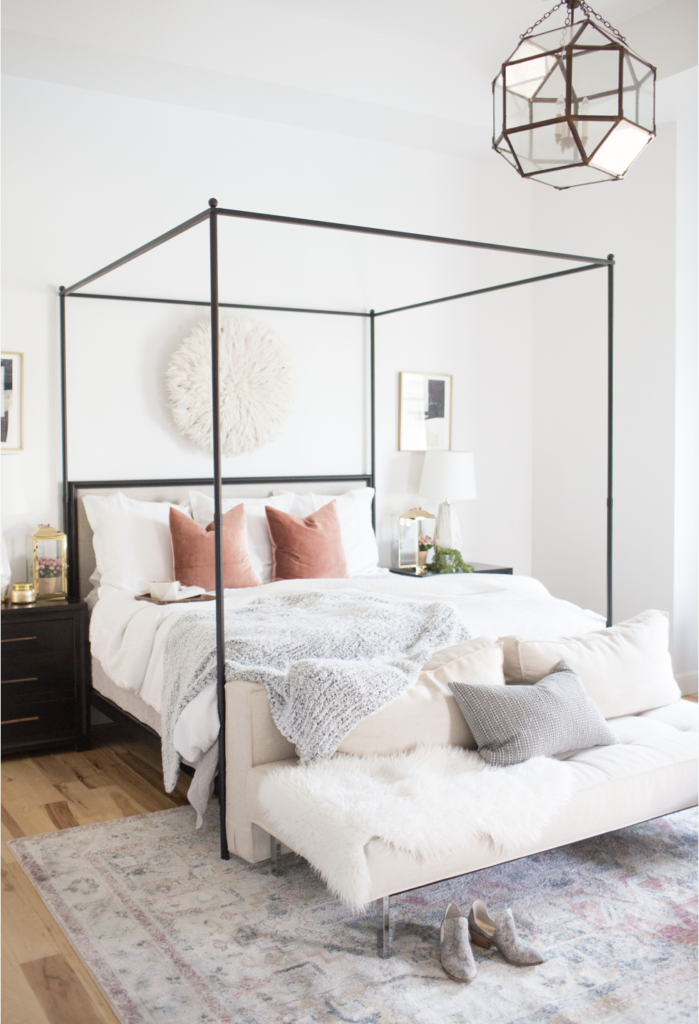 This is what I use EVERYWHERE because I love a nice stark white with no gray or greige undertone whatsoever. I always use an eggshell finish on walls and satin on trim.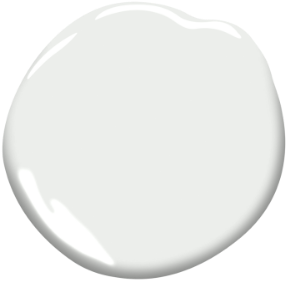 2. BENJAMIN MOORE'S SIMPLY WHITE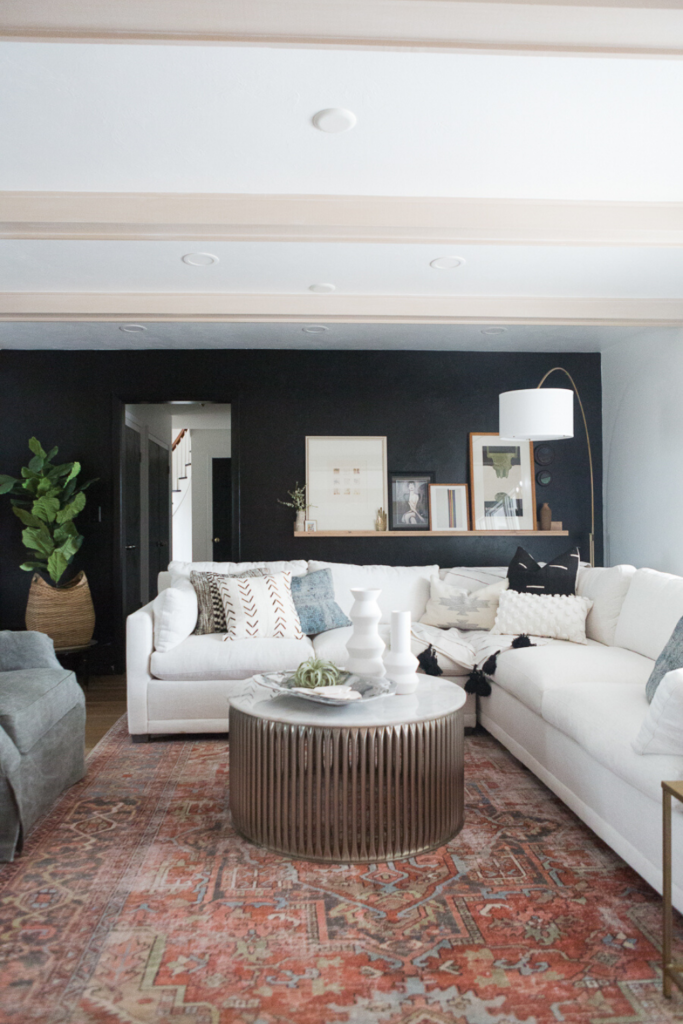 LIVING ROOM DETAILS:
Loren rug | Lenox Coffee Table | Similar Sofa | Arc Floor Lamp | Pom Pom Throw | Banks Swivel Chairs |
ALL PILLOWS pictured are available in CC and Mike THE SHOP – | AMBA PILLOW | COOPER PILLOW | JAYA PILLOW | CHIANG PILLOW | ADILAH PILLOW |
I used this soft, warm hue for the main color for my friend and client Cyndi Kane's remodel. The ceiling and side wall is painted simply white with a black accent wall. We were honored when our Kane Remodel Project was featured in The Pioneer Woman Magazine!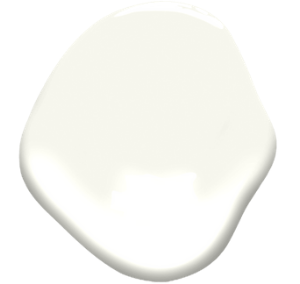 3. BENJAMIN MOORE'S WHITE DOVE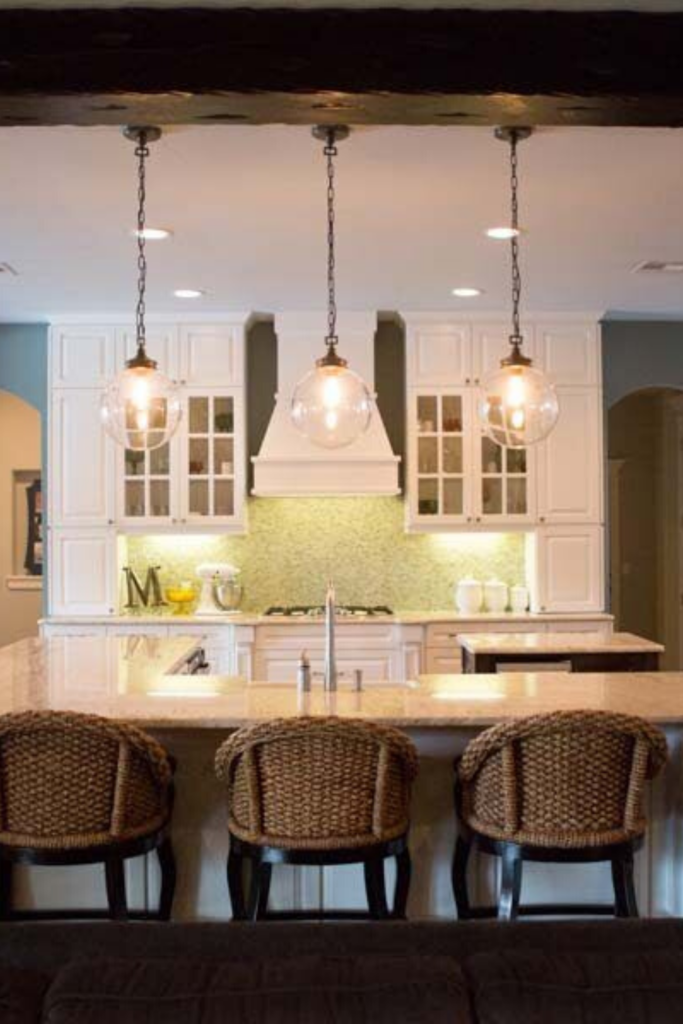 This is the house Mike and I designed and lived in for two years in 2009. The cabinets are White Dove and I still love them to this day. I also love White Dove as an overall wall color. Again, in an eggshell finish.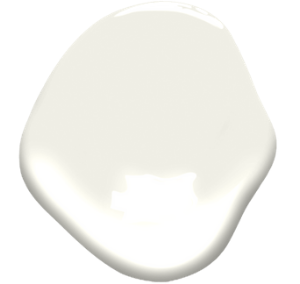 4. BENJAMIN MOORE'S SWISS COFFEE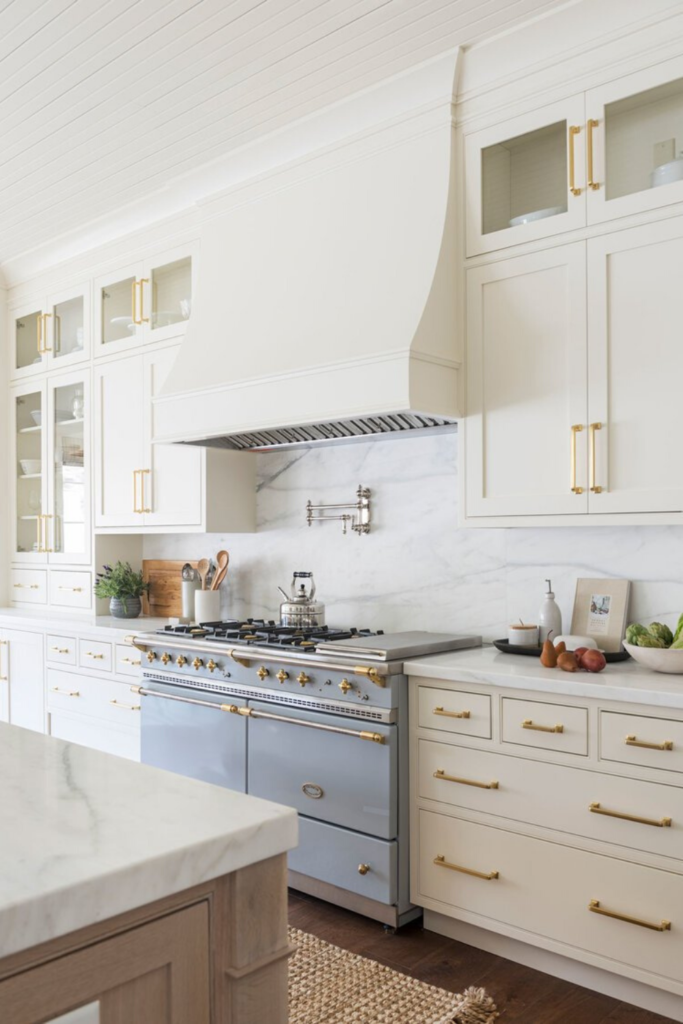 Swiss Coffee is warm without being too yellow. This beautiful kitchen designed by the talented Shea McGee is a beautiful example.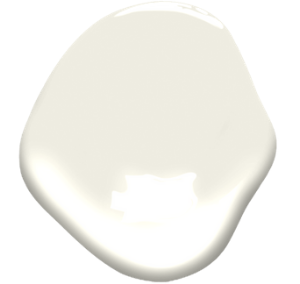 5. BENJAMIN MOORE'S PALE OAK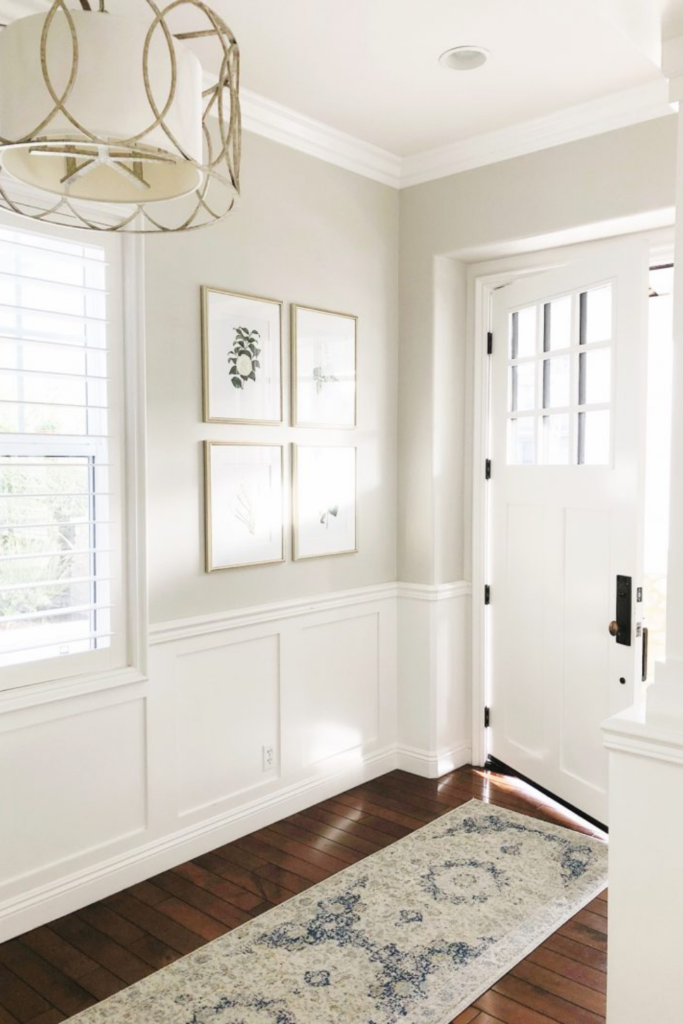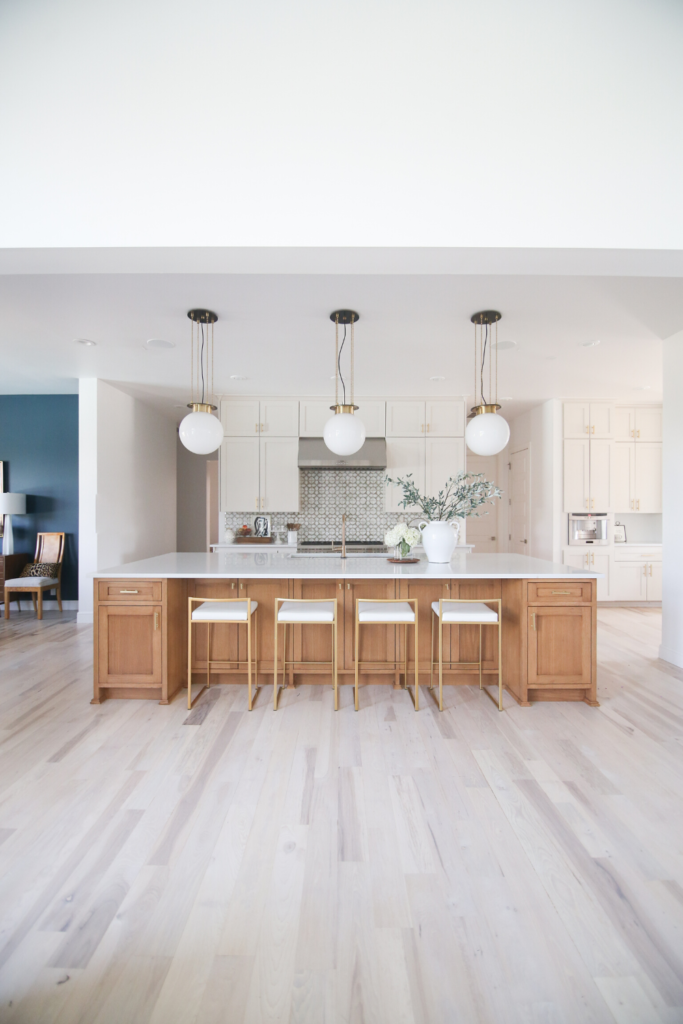 CC + MIKE | KITCHEN REMODEL:
Here are the details all in one spot for you of the products in my kitchen — a one-stop-shop if you want to find all the information about our kitchen remodel.
KITCHEN PENDANTS | BAR STOOLS | HARDWARE – 7″ cabinet pulls | HARDWARE – Drawer Pulls | KITCHEN RUNNER | FAUCET | LARGE WHITE VASE | SMALL GLASS VASE | OLIVE BRANCHES | BACKSPLASH | THERMADOR BUILT-IN COFFEE MAKER | THERMADOR RANGE |
BACK CABINET COLOR: Pale Oak Benjamin Moore
I love to use Benjamin Moore's Pale Oak when I need a darker white with gray undertones. My friend Courtney from A Thoughtful Place used this color throughout her entire home. It is a very warm, pale grey. Her home is flooded with natural light. Depending on the lighting, it looks like a very, very light grey or white with grey undertones on walls. It pushes towards grey. On cabinets, it looks like a true white and is a good choice to avoid looking too stark. Which is why I chose it for my own kitchen!
6. BENJAMIN MOORE'S SNOW WHITE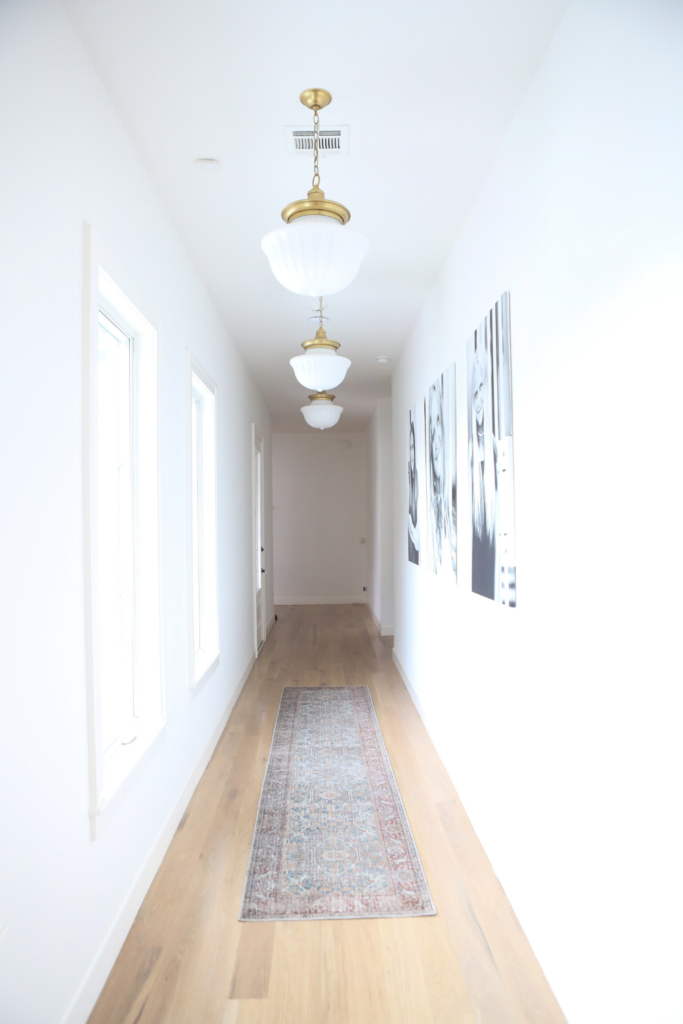 This color has slight green and blue undertones. It worked perfectly in this light-filled hallway. By the way, look forward to the full reveal coming soon! This is our Frisco II project and Mike Miller built this house but my best friend, Molly, was the designer. She loves a coastal vibe. The interior is gorgeous with white oak floors and grasscloth wallpaper on the entry,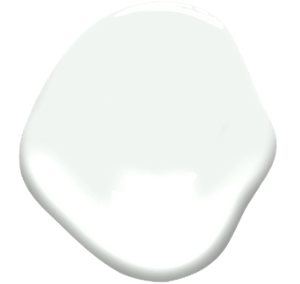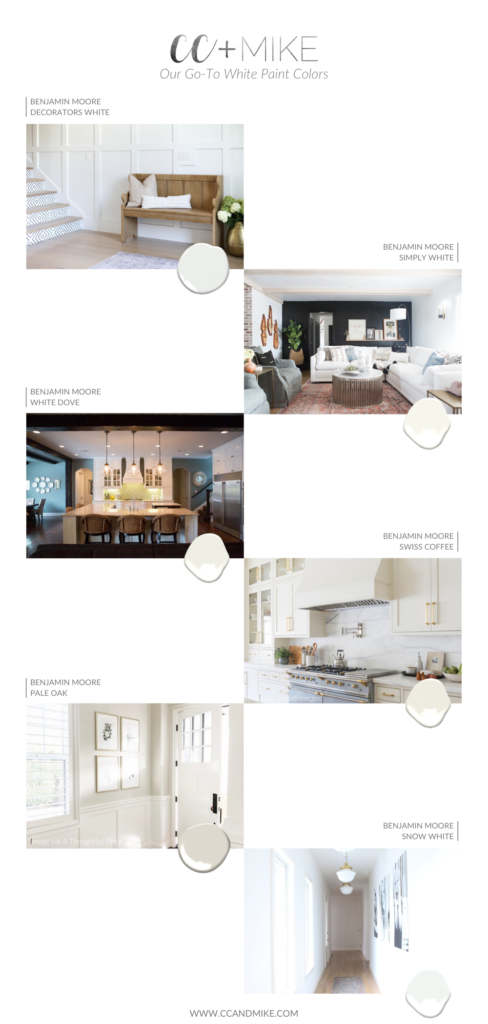 Although choosing the right white paint can be difficult, you can't go wrong with these 6 fail-proof colors! Are you considering hiring a designer, renovating, or building your dream home? CC + Mike has everything you need to MAKE DREAMS HAPPEN. We are a husband and wife team that offers a variety of services that ensures a seamless one-stop shopping experience for those who are looking to embark on full-scale design projects for their home or business.