*I was compensated for this post by Walmart. All thoughts and opinions are my own.
Hey there everyone! Let the countdown begin because we are just days away from Santa's arrival! I know many of us are missing our friends and family that are unable to visit this year, but who said we can't still make a delicious charcuterie board to share with the family we have at home?! I just signed up for Walmart's new membership Walmart+, that has made putting this together so easy. You can order items on the Walmart website and have them come right to your doorstep with the free delivery from your local store on orders $35+ (restrictions apply) benefit. It's better than having to mask-up and leave the house – and there are tons of benefits including a NEW benefit that just launched! So with the help of Walmart+, here is how to make a seasonal charcuterie board to satisfy any appetite.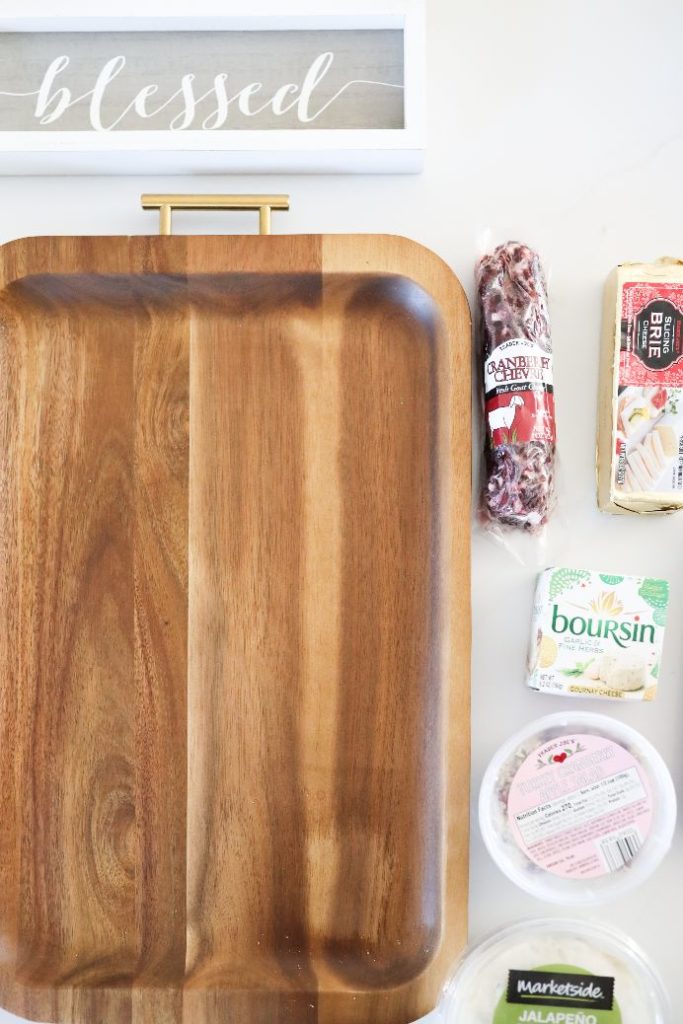 ADD OUR FAVORITE CHARCUTERIE ITEMS TO YOUR CART AND HAVE THEM DELIVERED RIGHT TO YOUR DOOR WITH Walmart +

Making charcuterie boards is a new trend in my family. We used to only make them for the holidays. However, after quarantining for several months you learn things about yourself. I learned that sometimes I just don't want to cook! One night we decided to just throw all of our favorite finger foods onto a tray and the feast began! Ever since it has been a weekly staple. My boys love it! And Emmy and I love getting crafty when putting it together. I put together this "recipe" on how to make a seasonal charcuterie board by building on our everyday favorites.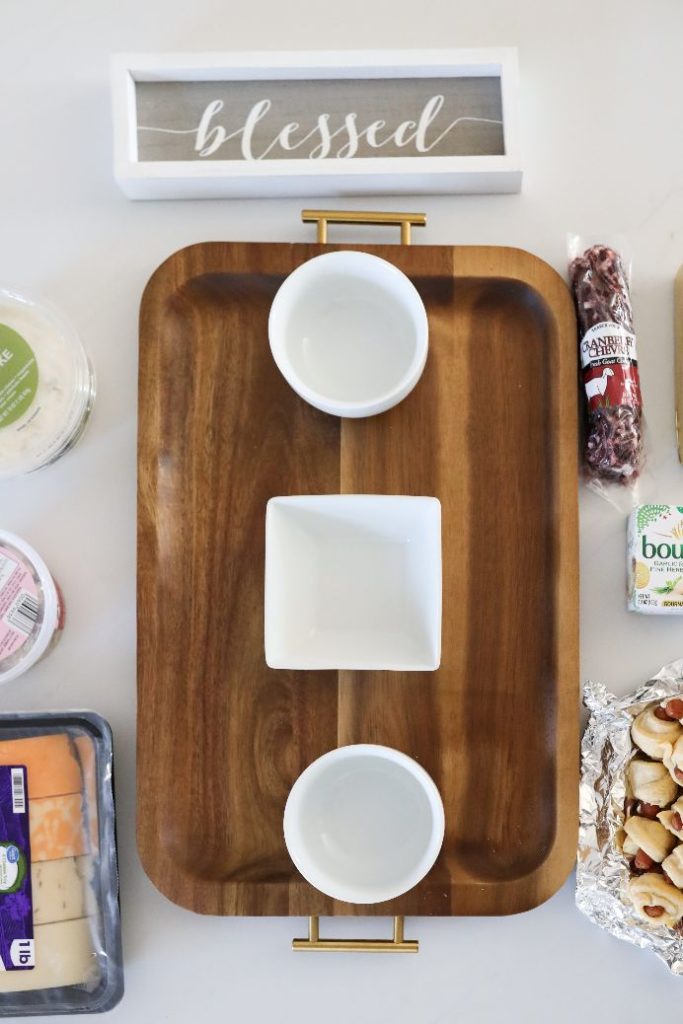 To make our everyday charcuterie spread we start with a fabulous tray and some simple bowls from the Walmart home section. Check out Walmart's selection of trays and dishes for the charcuterie making essentials! Each bowl is a different dip! We have artichoke dip for dipping crackers, chicken salad, and caramel sauce for dipping apples.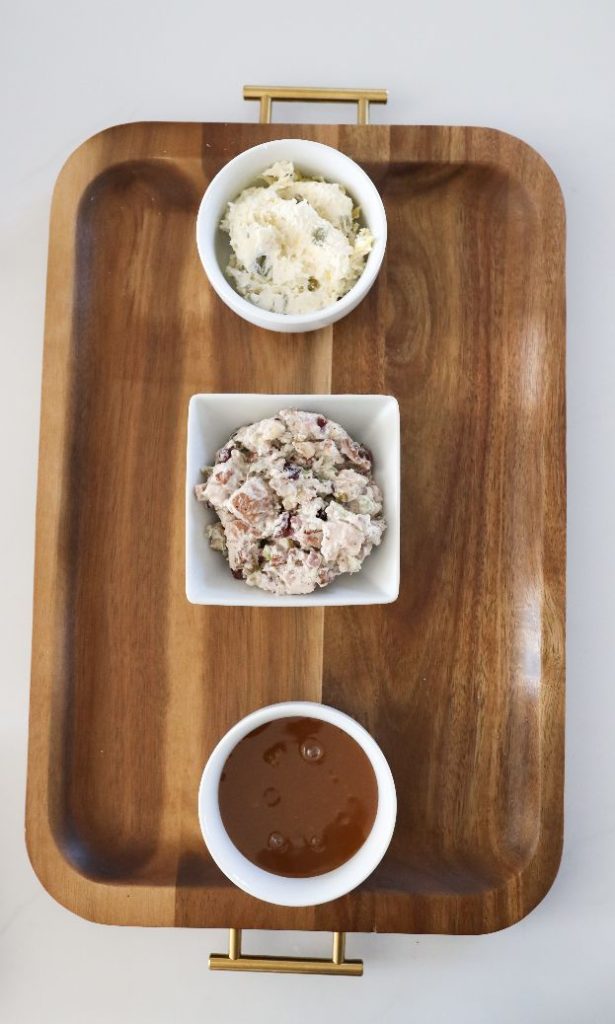 Alongside the bowls I like to have spreadable cheese for cracker sandwiches! Once the dips are dished out, we surround the bowls with our dip-ables. Crackers, apples, and our favorite meats and cheeses. I got my crackers delivered after signing up for Walmart+. They are the perfect finishing touch to an everyday board. NOW we get creative!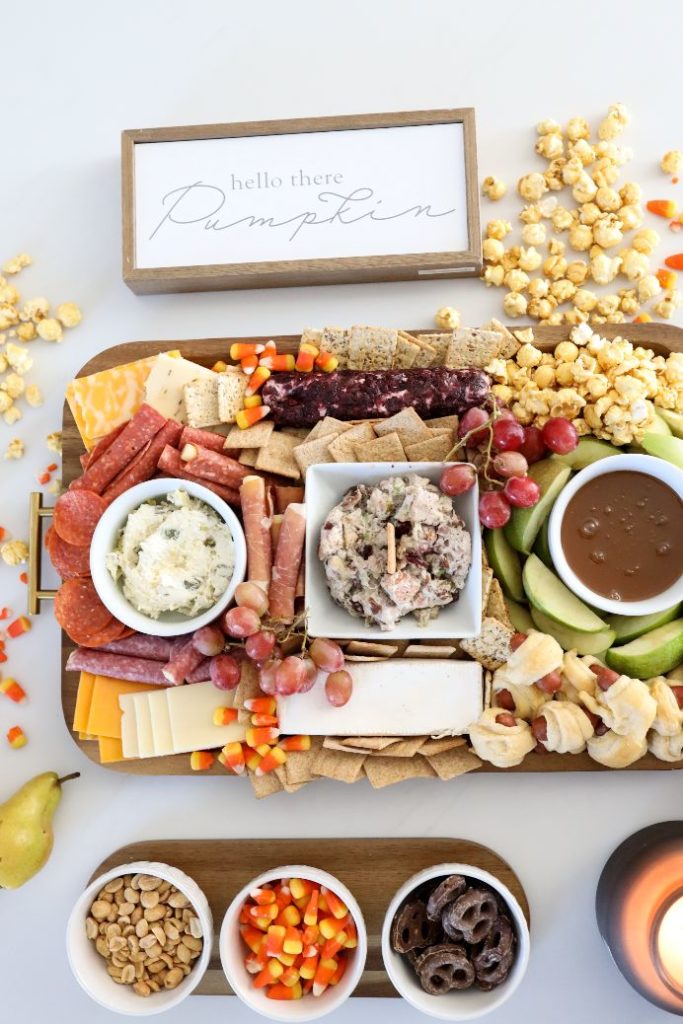 SHOP OUR FAVORITE CHARCUTERIE BOARD ITEMS FROM WALMART HERE:

Here is how to make a seasonal charcuterie board that really pops! Add in your favorite holiday treats. For example, we used candy corn during October. Now that it's December we swapped that for our favorite Christmas Crack! It is by far our most popular holiday recipe. So tasty! Emmy and I also like to use holiday cookie-cutters from Walmart to make our meat and cheese display extra festive. How cute!
SHOP ALL THE INGREDIENTS YOU NEED TO MAKE Christmas Crack AND HAVE IT DELIVERED TO YOUR DOORSTEP WITH WALMART +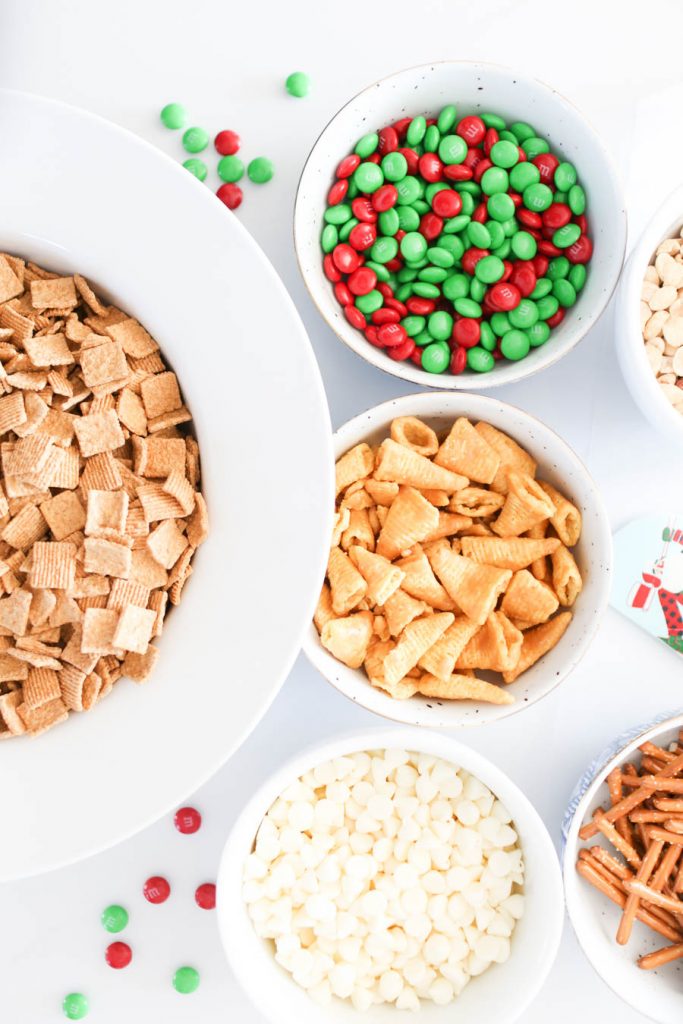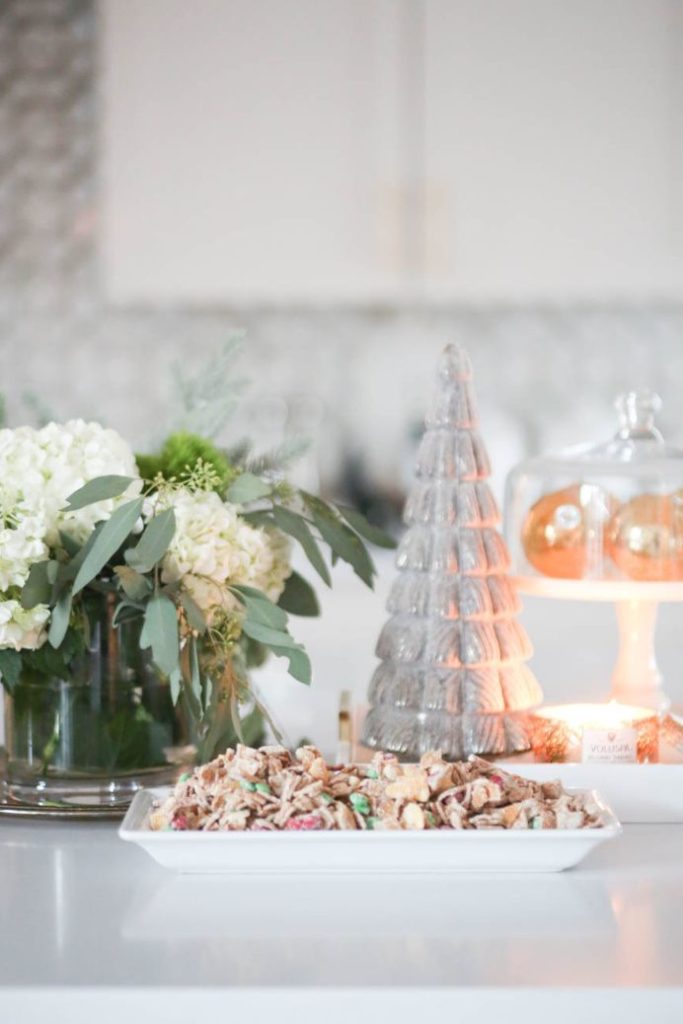 Putting this together is so simple when I used Walmart+ to get what I needed. There's a $35 minimum to receive free delivery from your store but even if I only have a couple things in my cart, Walmart has got me covered. Plus they just launched Walmart+ free shipping, no order minimum (excludes oversized/freight & Marketplace items) so if you love a bowl or tray that isn't available at your local store you can get it shipped from Walmart.com with next-day or two-day shipping! I hope you consider signing up for Walmart+ when you are planning your holiday this year and we would love for you to let us know how you used our tips on how to make a seasonal charcuterie board in your own homes!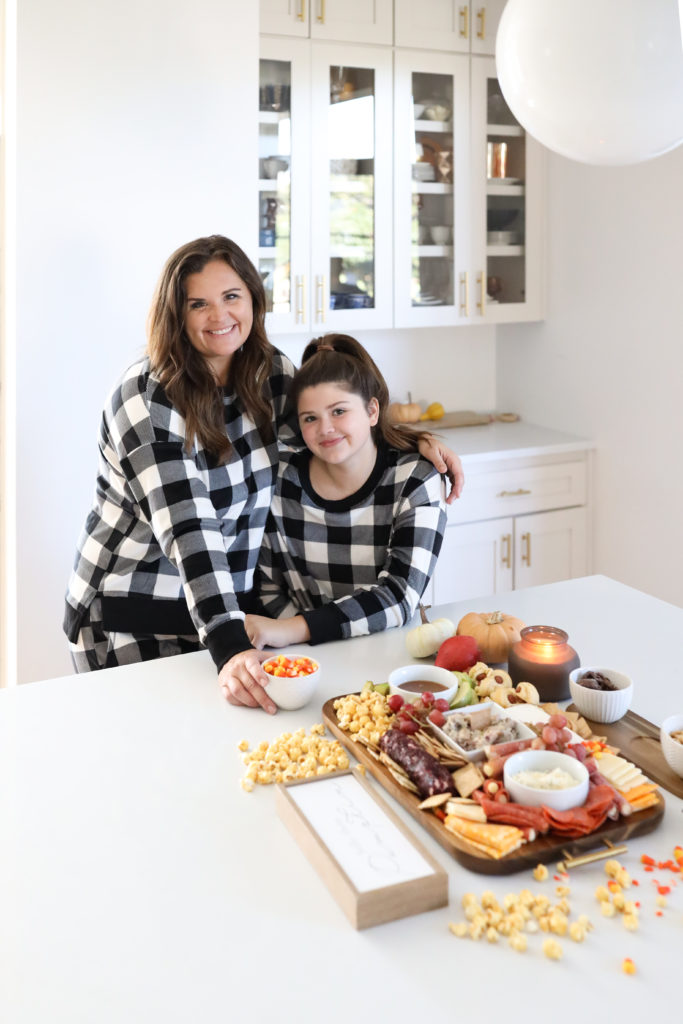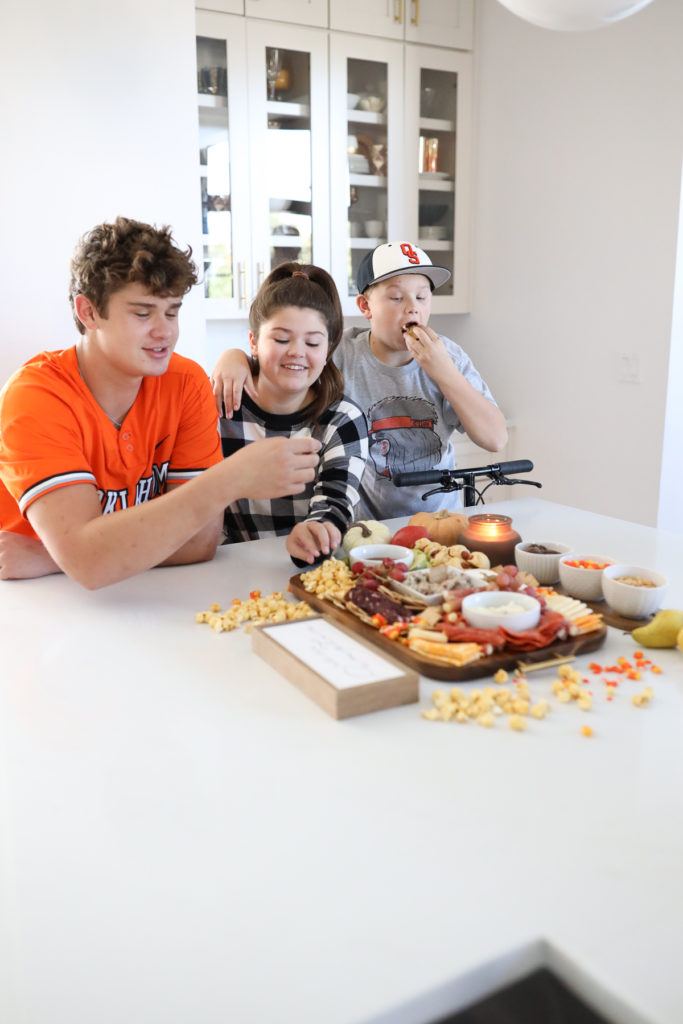 Oh yes and in typical Miller fashion, the girls make it and the boys eat it. But don't worry, we always make them clean up the kitchen so it's all good. Hope this helps you with some ideas on how to start your own Family Charcuterie board tradition. Tag us in your pictures if you do. We'd love to see them!