A few weeks ago, I received my first Juju Hat from Old World Shoppe which is why I'm writing this post on How to Use a Juju Hat in Home Decor. Because basically, I am now completely obsessed with juju hats and think everyone needs one. I have now tried our Juju Hat in 4 different areas in our home and I have a huge problem. I want one in every room.
I think I might have a Juju Hat addiction.
No, seriously.
If you are juju hat obsessed like me, today is your lucky day because Old World Shoppe is giving our reader's 10 percent off your purchase with code ccandmikecreative.
The truth is, I can't decide where I want to use my juju hat because I have now tried it in my master bedroom, entryway, dining room, and even above my fireplace and I love it all four places. I would love your input on where the juju should stay! My original idea was to use it in our guest bedroom but once I got it and started trying it other places, I loved it so much I couldn't decide!
So back to the title of this blog post, How to Use a Juju Hat in Home Decor…
Really, I'd challenge you to find a place that it doesn't look amazing because I sure haven't been able to find one in my house. My favorites ways for How to Use a Juju Hat in Home Decor are:
1. Use a Juju On a Dark Wall
I love the pop of color you get when you put a Juju on a dark painted wall like our dining room wall. Read more on our favorite dark paint colors here. This gorgeous Cliffhanger credenza is from Scout Design Studio, as is our beautiful cascade blue lamps. Our Juju Hat is the regular, off-white from Old World Shoppe, and you can shop the rest of our dining room products here: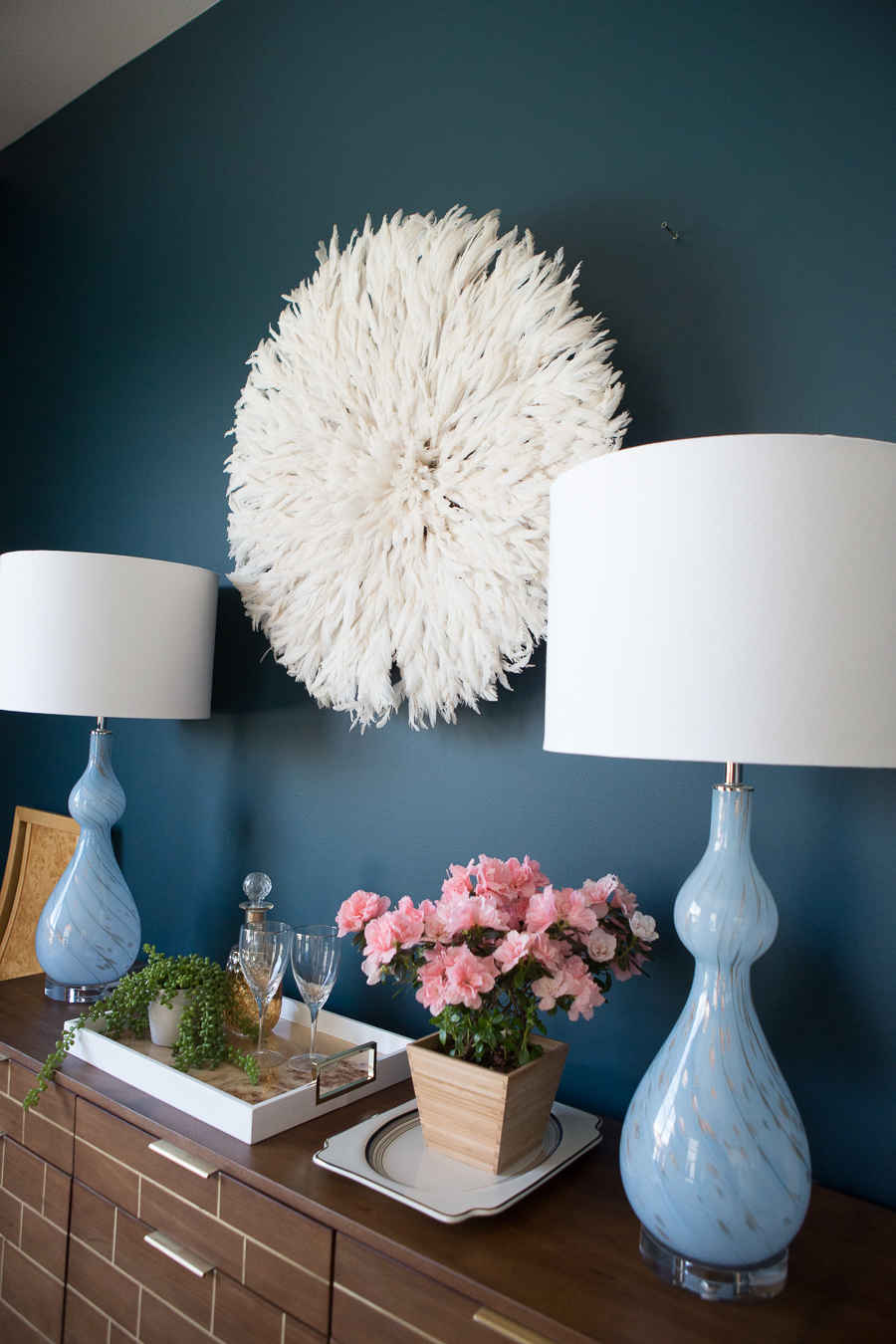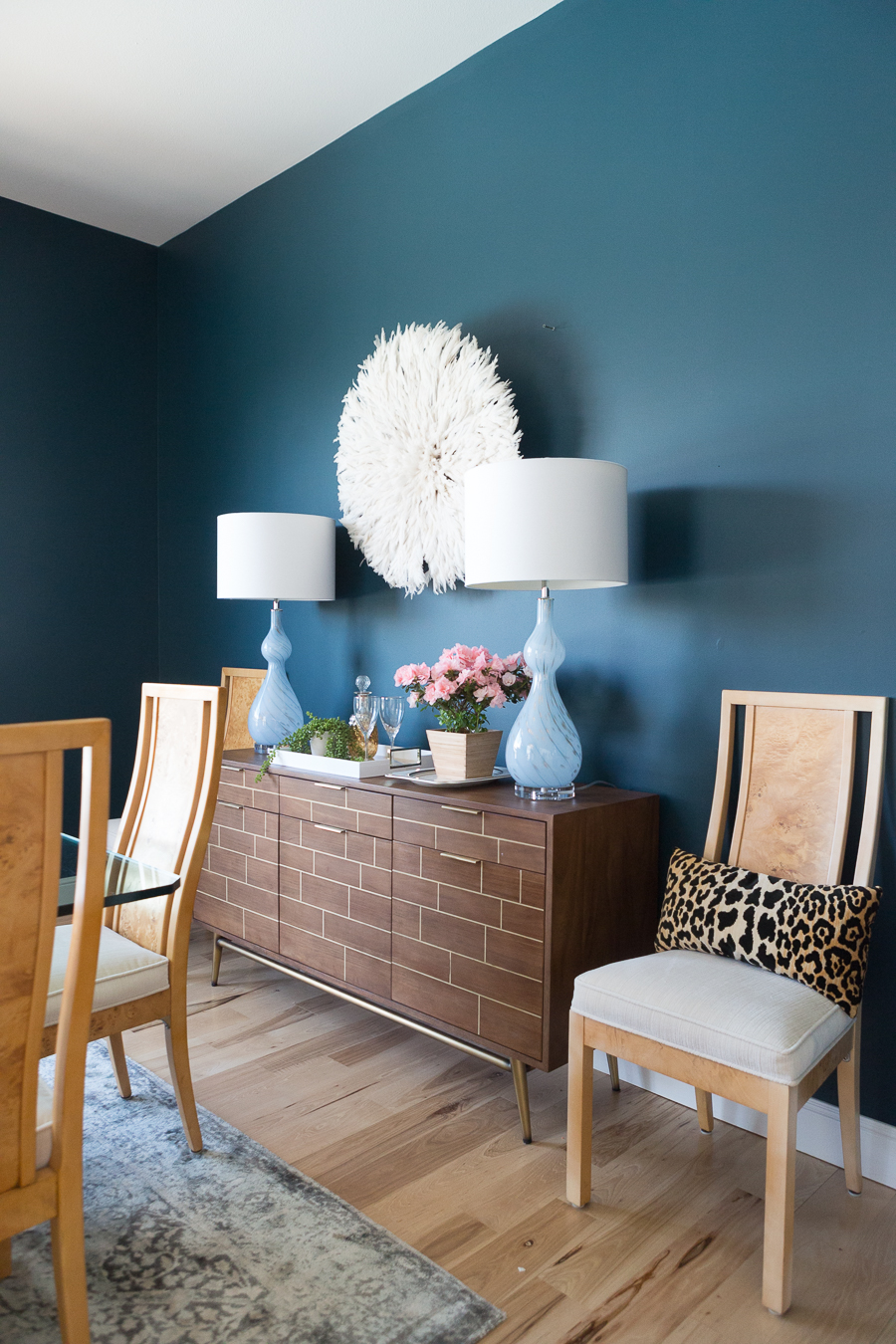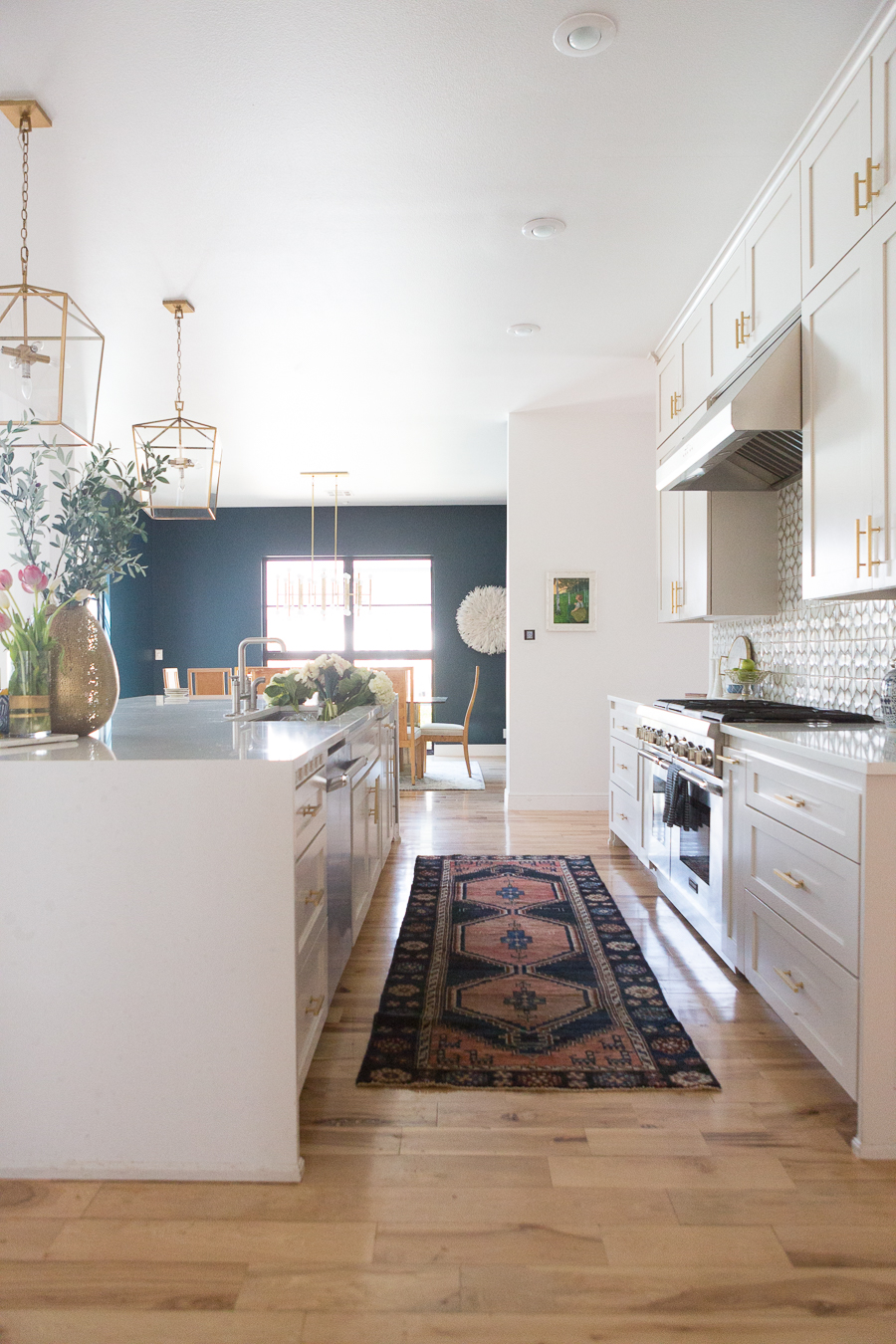 SHOP OUR KITCHEN DESIGN HERE:

2. USE A JUJU ABOVE A BED
Above a bed is such a great way to use a juju hat. I also love wallpapering the bed wall (you can read our post on favorite wallpaper choices here) only and then putting the juju on top of that but alas, I couldn't convince Mike Miller to go for yet another room with wallpaper since we did just do our pool bathroom in a bright and funky Anthro wallpaper. He's still making the adjustment but if I had my way, I would wallpaper our bed wall and then put the juju above the bed, which is what I have planned for the guest bedroom. The gorgeous pink stems you see in our bedroom are from The Findery. You should definitely check out their online shop and also stop by and say hello the next time you are in Waco! My group of blogger girlfriends who went to Waco together enjoyed our shopping time at the Findery far more than we did at Magnolia Table!!!
SHOP OUR MASTER BEDROOM HERE:
Some key elements you will need if you want to design a bedroom like ours are: the Canopy Bed, Morris Caged Lantern, Marble lamps, and the Pillows from Little Design Co (see below)

SHOP OUR MASTER BEDROOM PILLOWS HERE: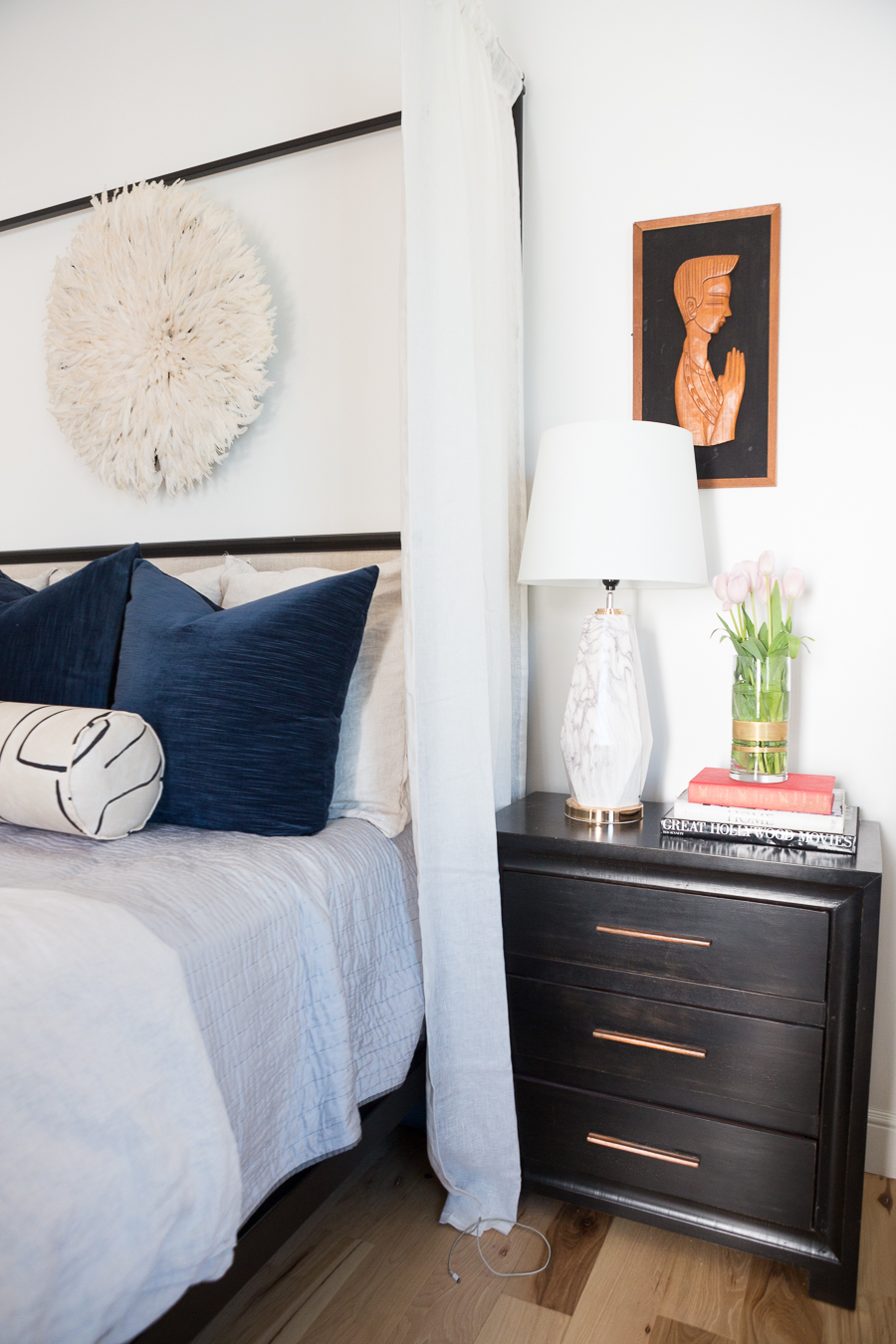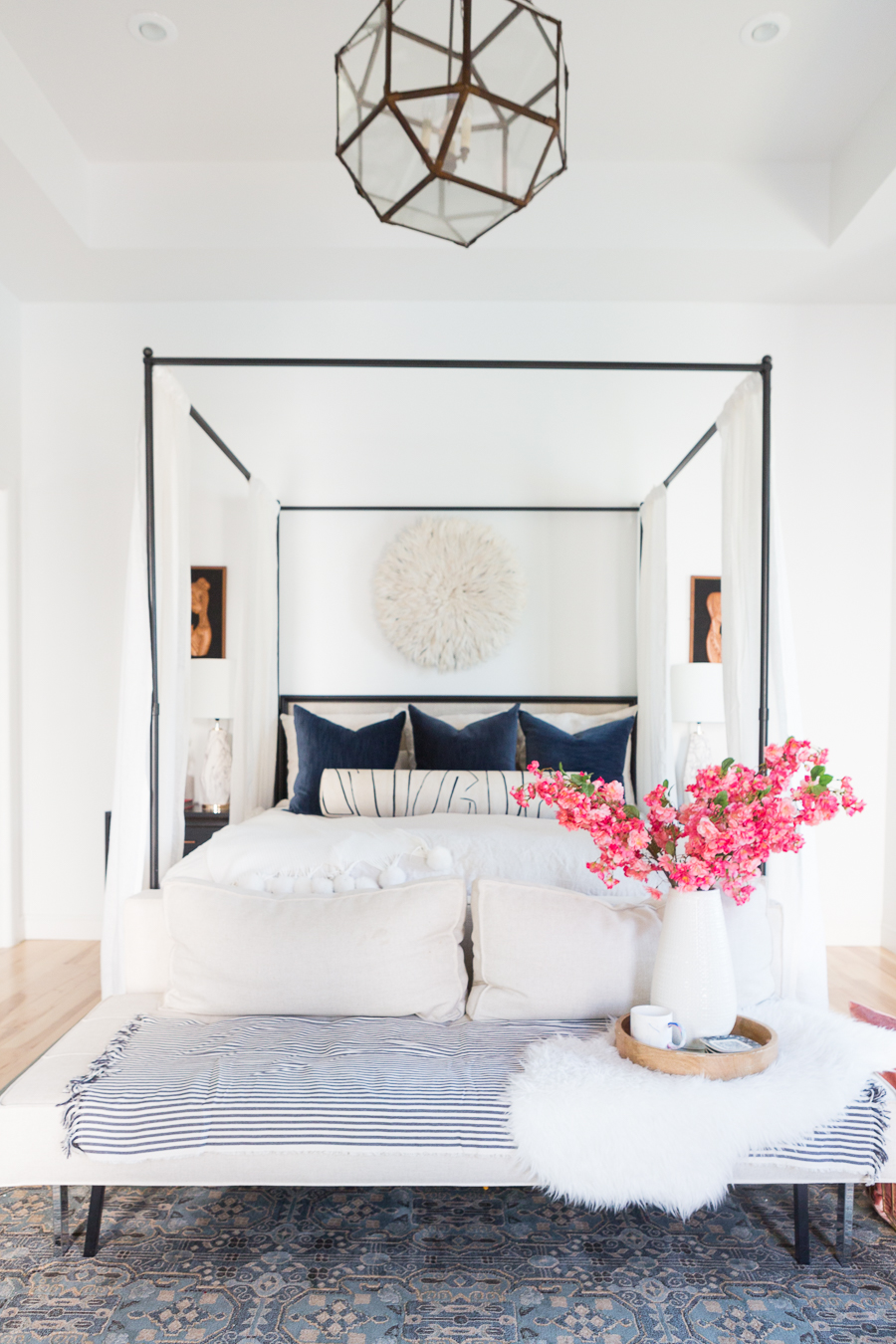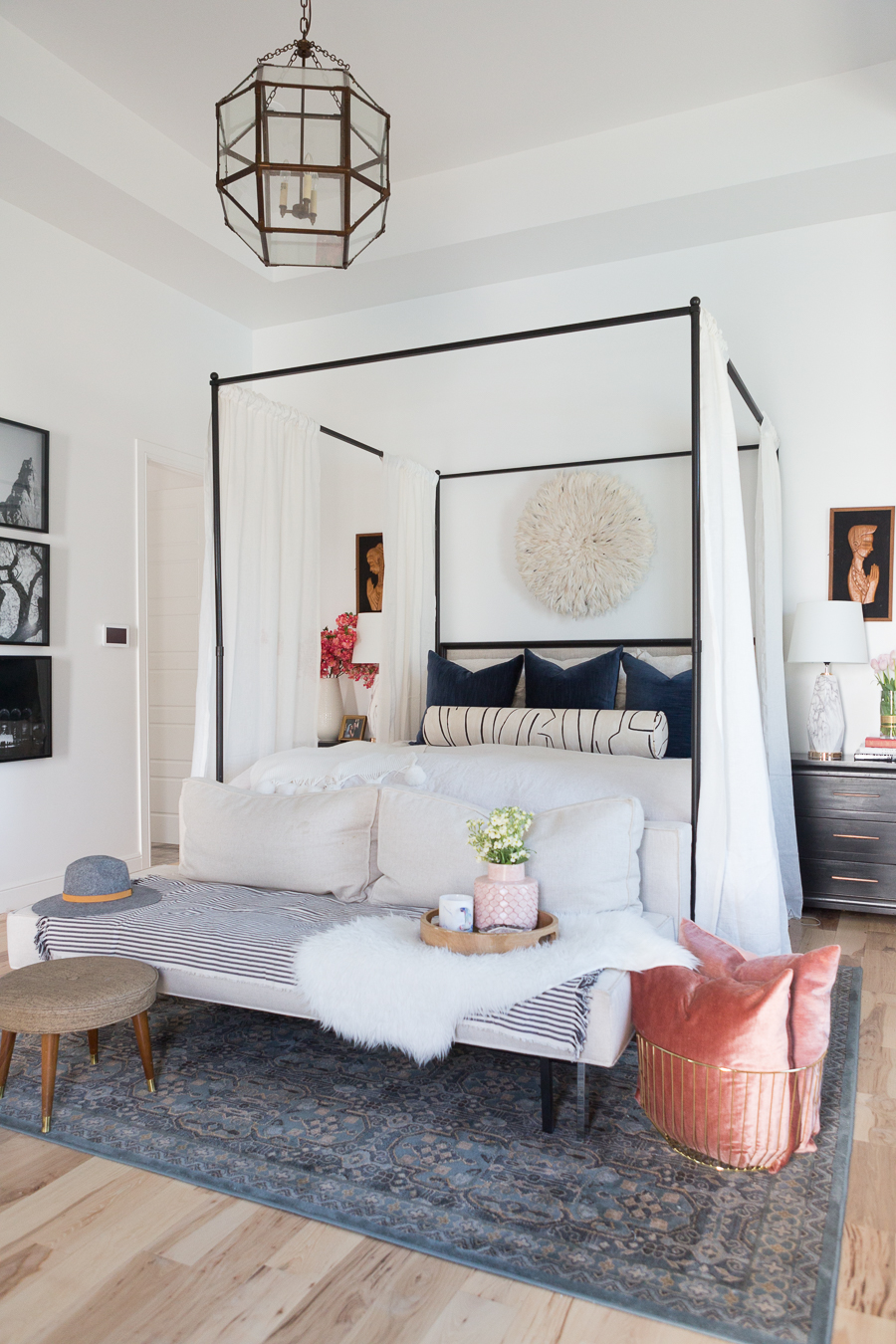 3. USE A JUJU IN YOUR ENTRYWAY ABOVE A CONSOLE TABLE!
I think this one speaks for itself! What a great way to welcome people into your home. Jujus are the perfect size to hang above your console table, fireplace, bed, or like I said—just about anywhere!
You can shop our entrway look here: