Hey guys! We made it back from our Rosemary Beach trip (more on that coming soon) and our new GAP HOME bedding, exclusively available at Walmart Home had arrived. I've been (not so patiently) awaiting its arrival so I was so pumped to finally get it and refresh my master bedroom with this new King Chambray stripe quilt that is…wait for it reversible! The new GAP HOME line is sold exclusively at Walmart which means the prices are amazing and it's exactly what you would expect from the GAP brand that we've all know and loved for years.
Take a look at how I used their new bedding our our MASTER BEDROOM…..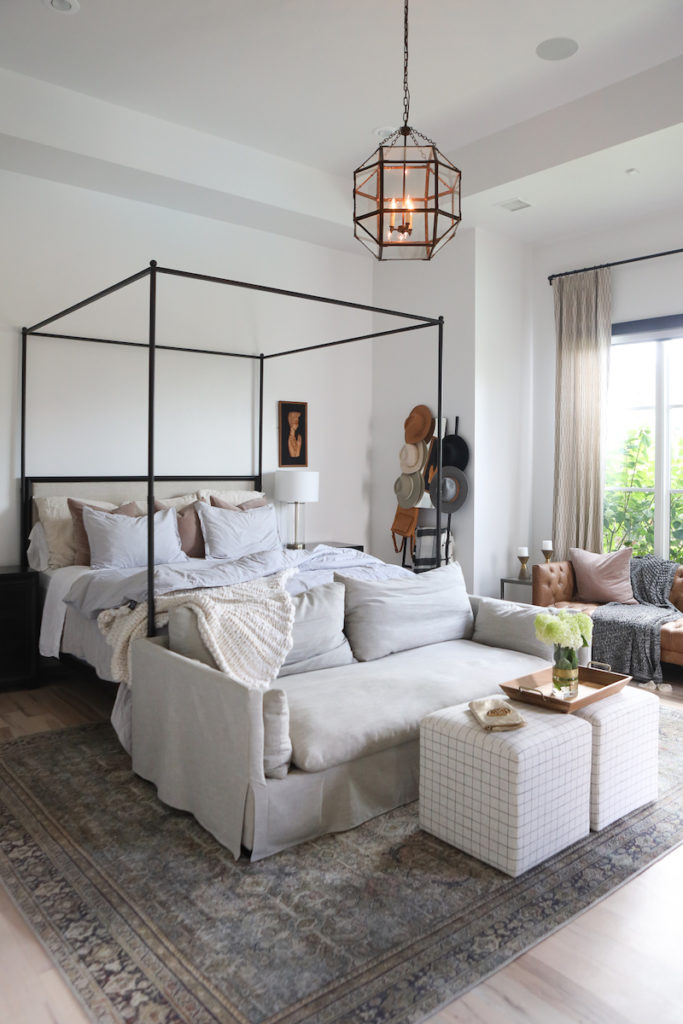 Modern American Master Bedroom Courtesy of Walmart!
As you can see, the new GAP HOME collection captures the timeless and modern American style so well. The patterns they choose and the beautiful denim and chambray blues make it both versatile and timeless. I just knew I had to use them in my own home. After all, it's been a while since our master bedroom has had a refresh!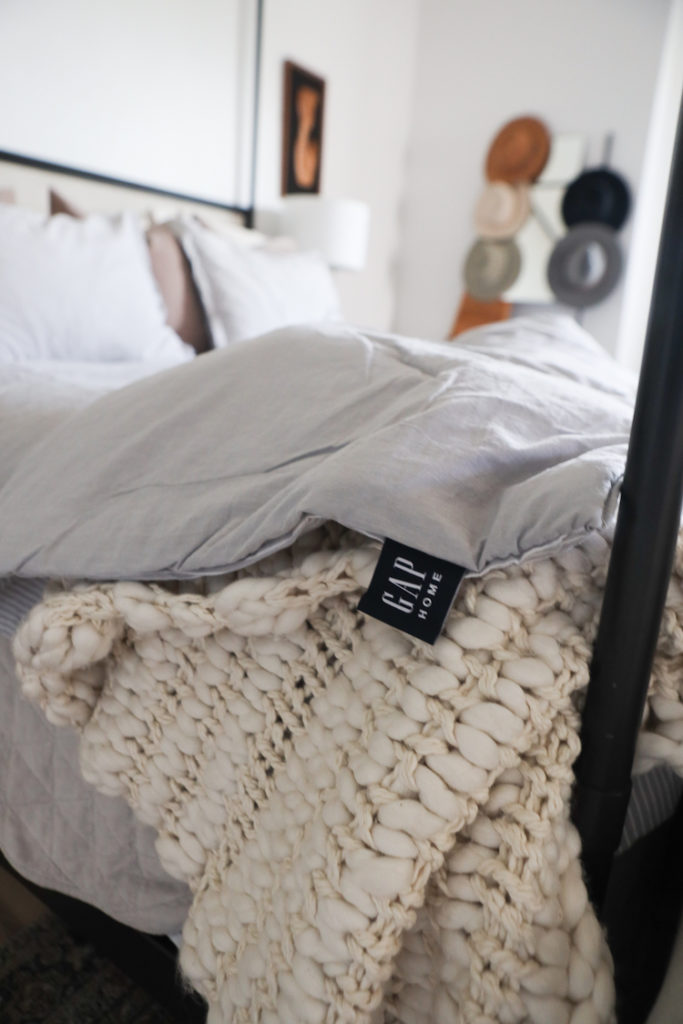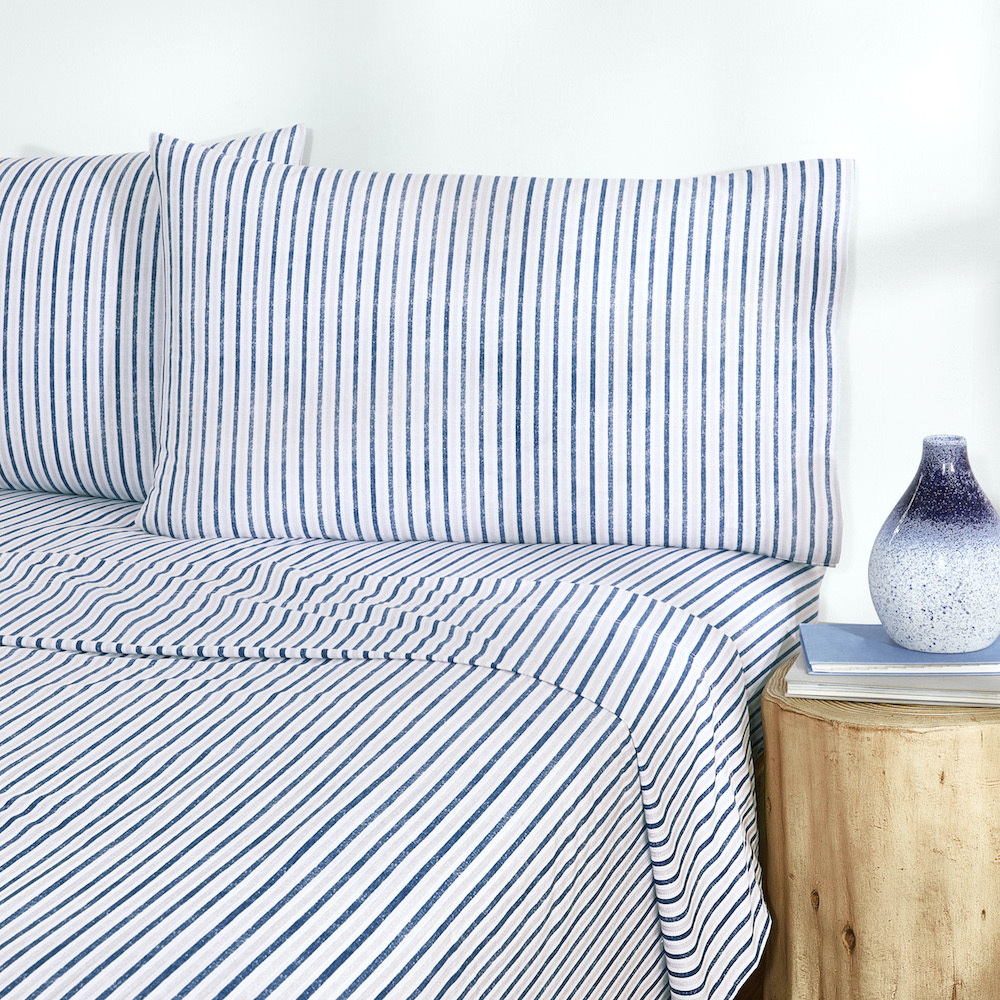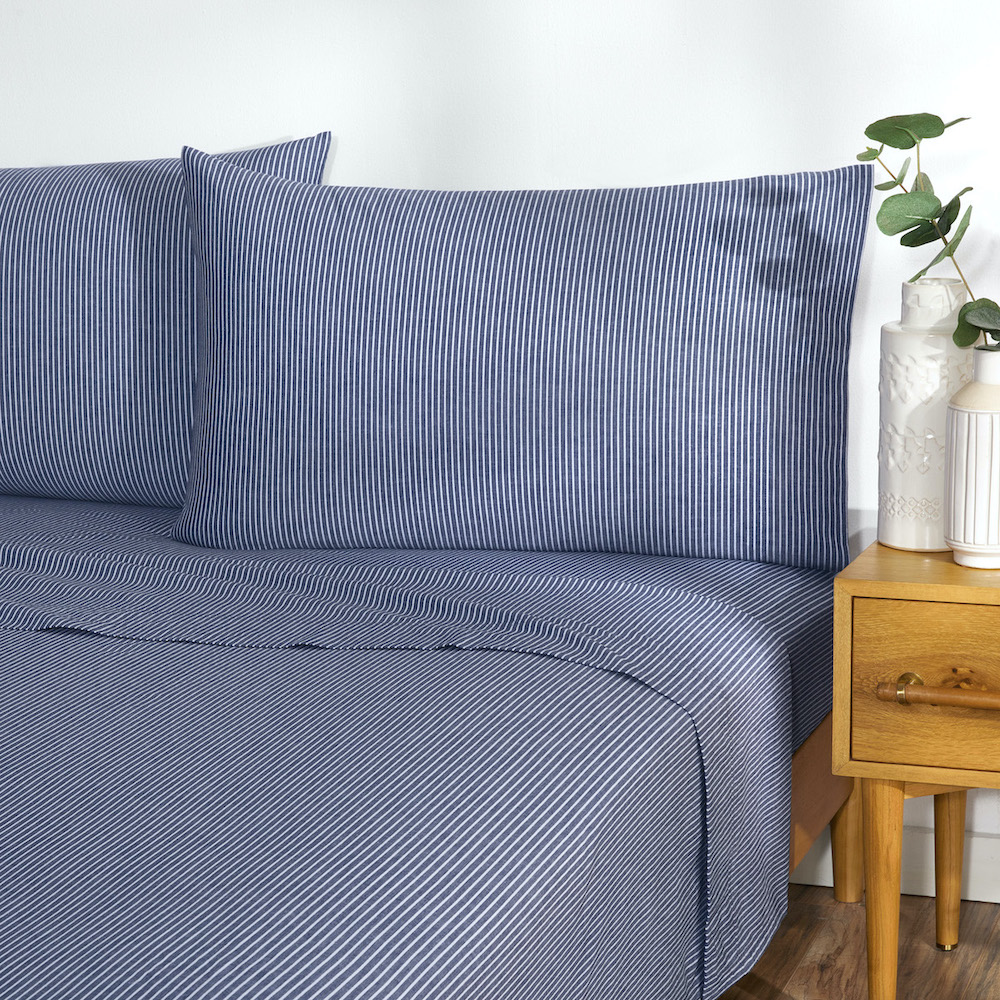 Chambray Stripe Sheets from Gap Home
The sheet sets from Gap Home are also absolutely gorgeous and I love the price point. Whether you want a light and bright set or a deeper chambray stripe. they have that crisp classic look. We went with their reversible comforter set in the light chambray stripe. Have I mentioned I love that it's reversible?!?!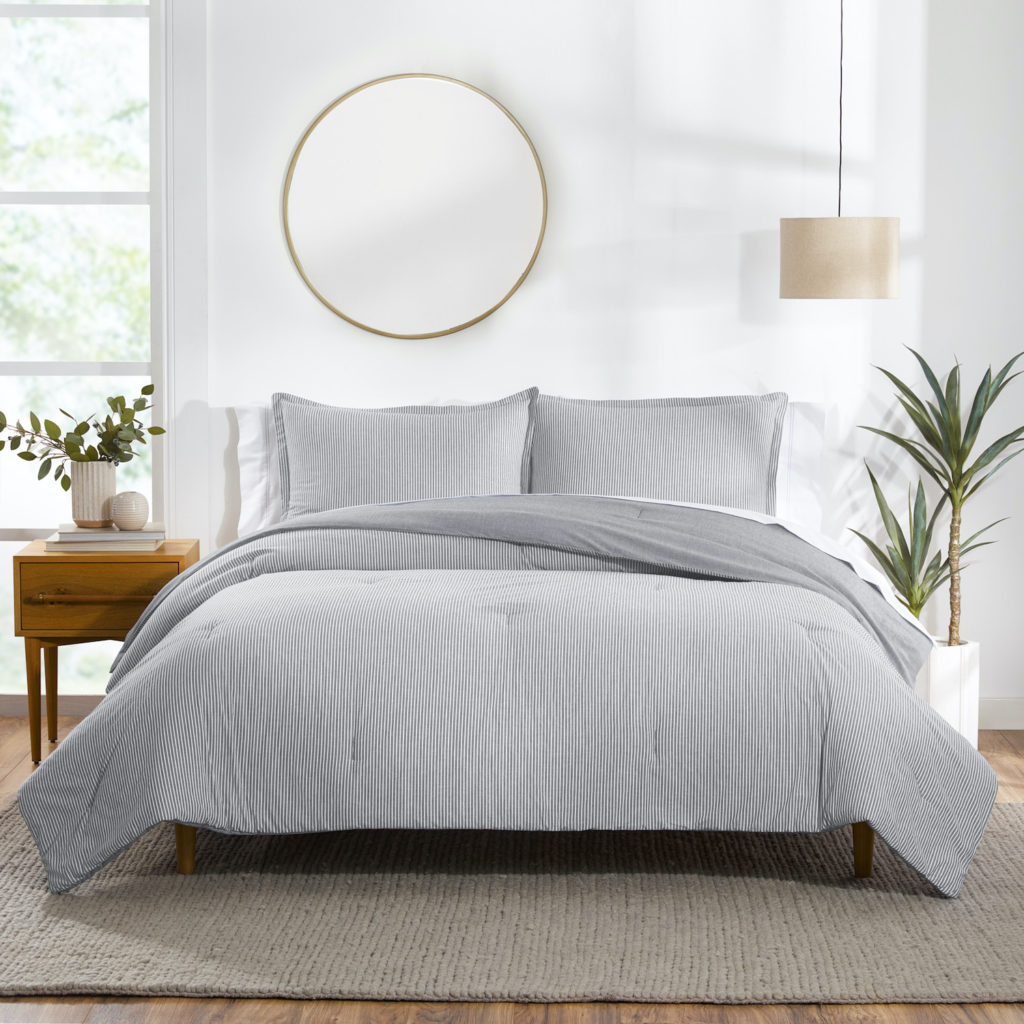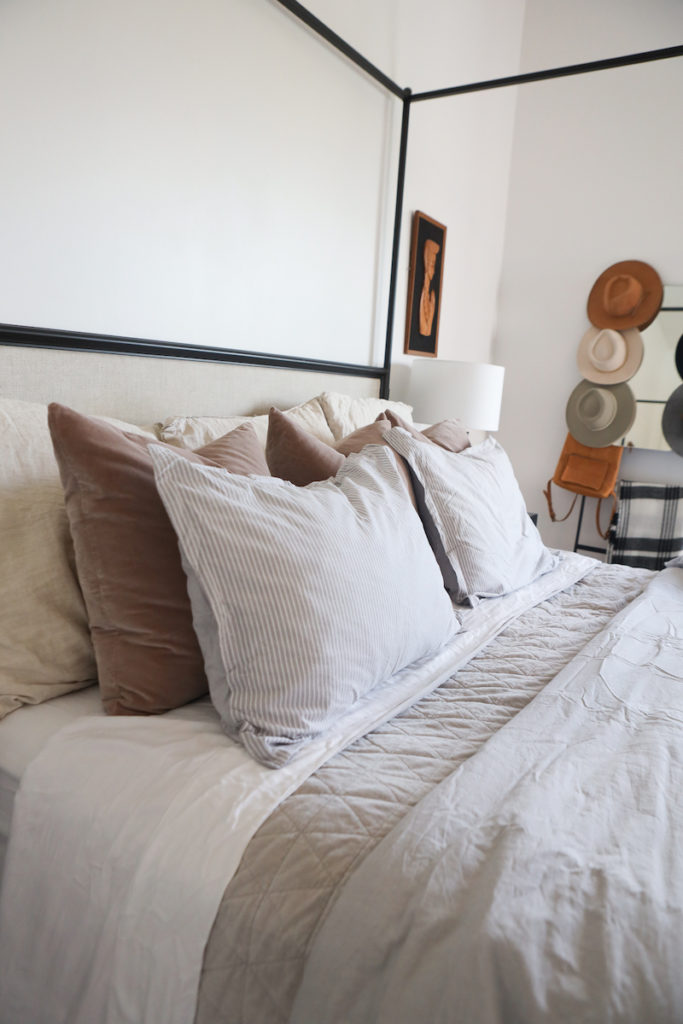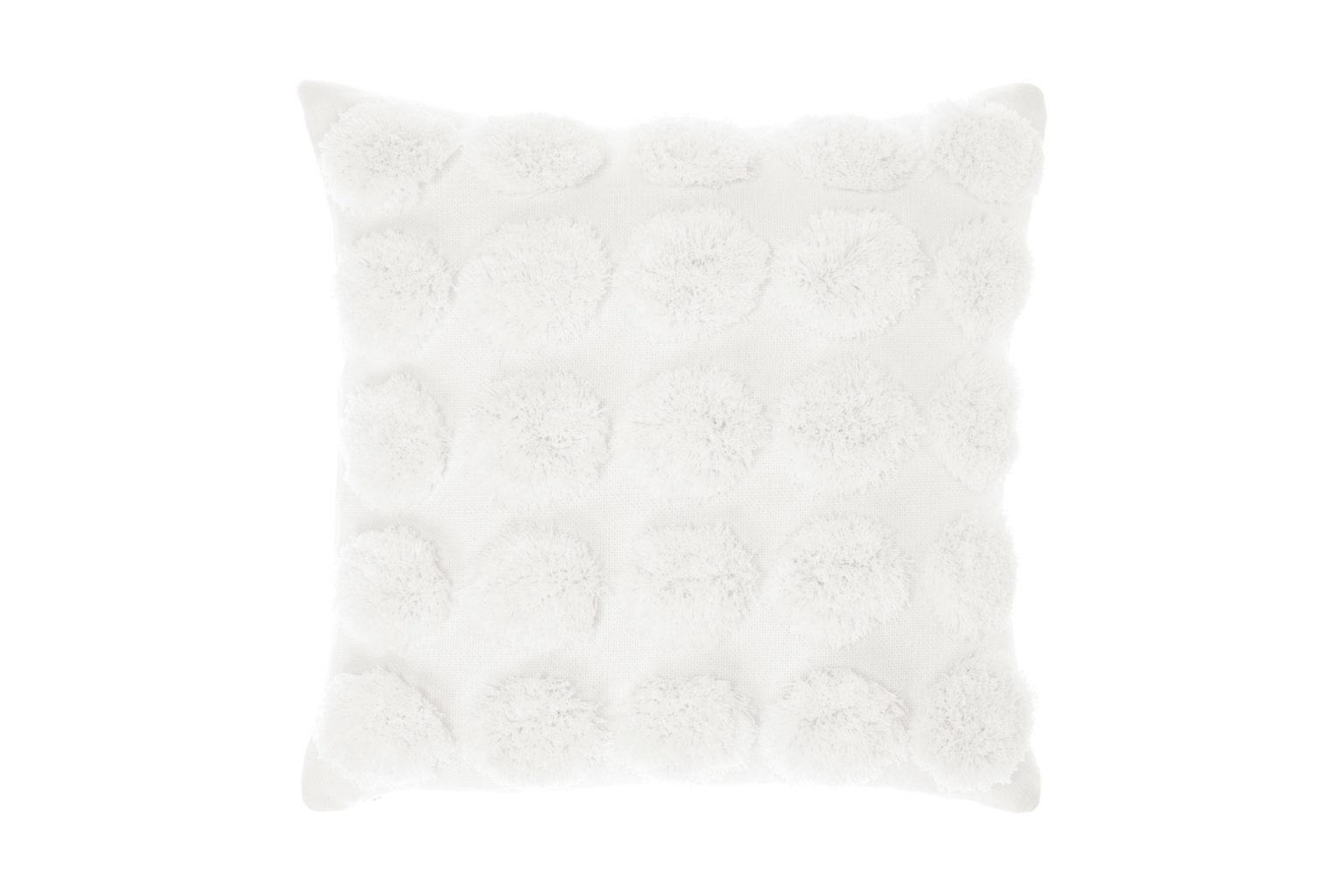 Modern American Pillow Scape
No bedroom is complete without the perfect pillow scape. We used some of our existing pillows but I've also sourced some of my favs from the Gap Home collection. The tufted dot decorative pillow adds amazing texture against the smooth stripes. But these exclusive designs aren't limited to just the bedroom!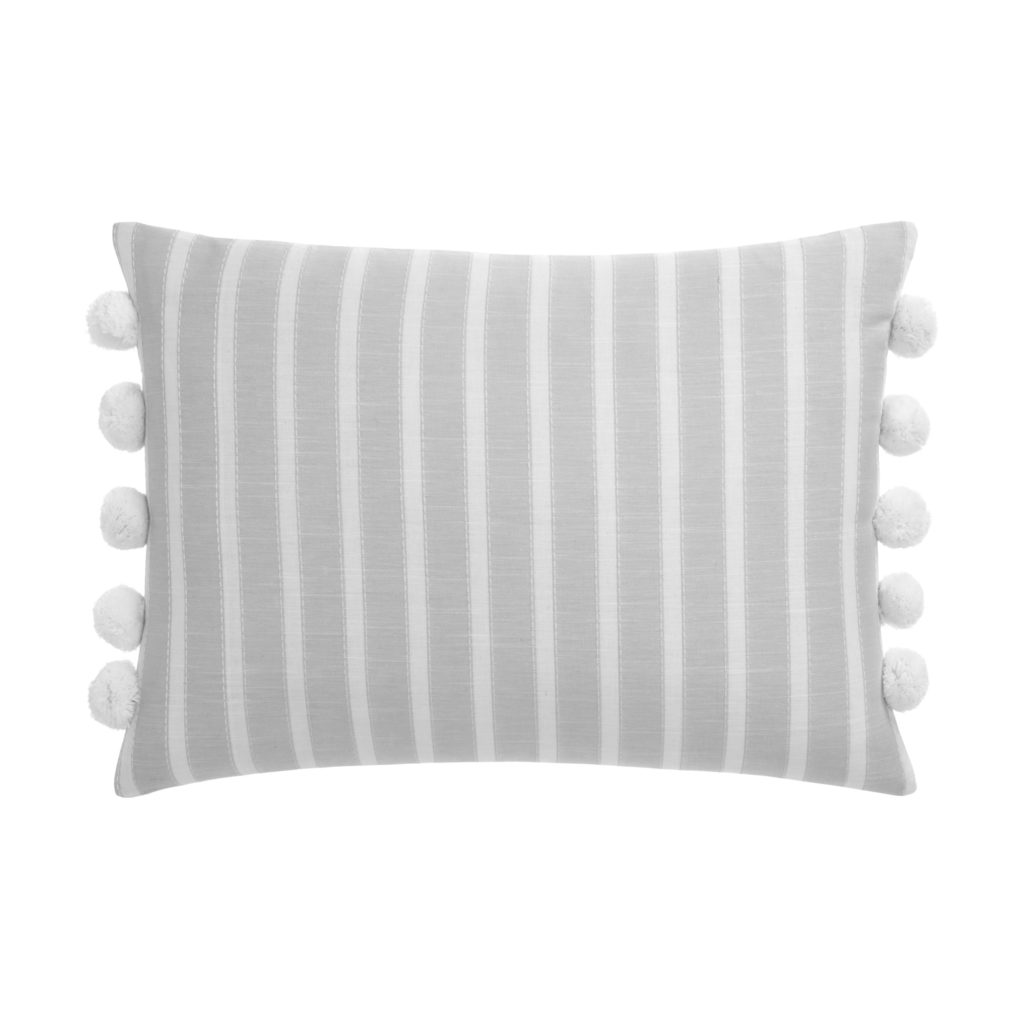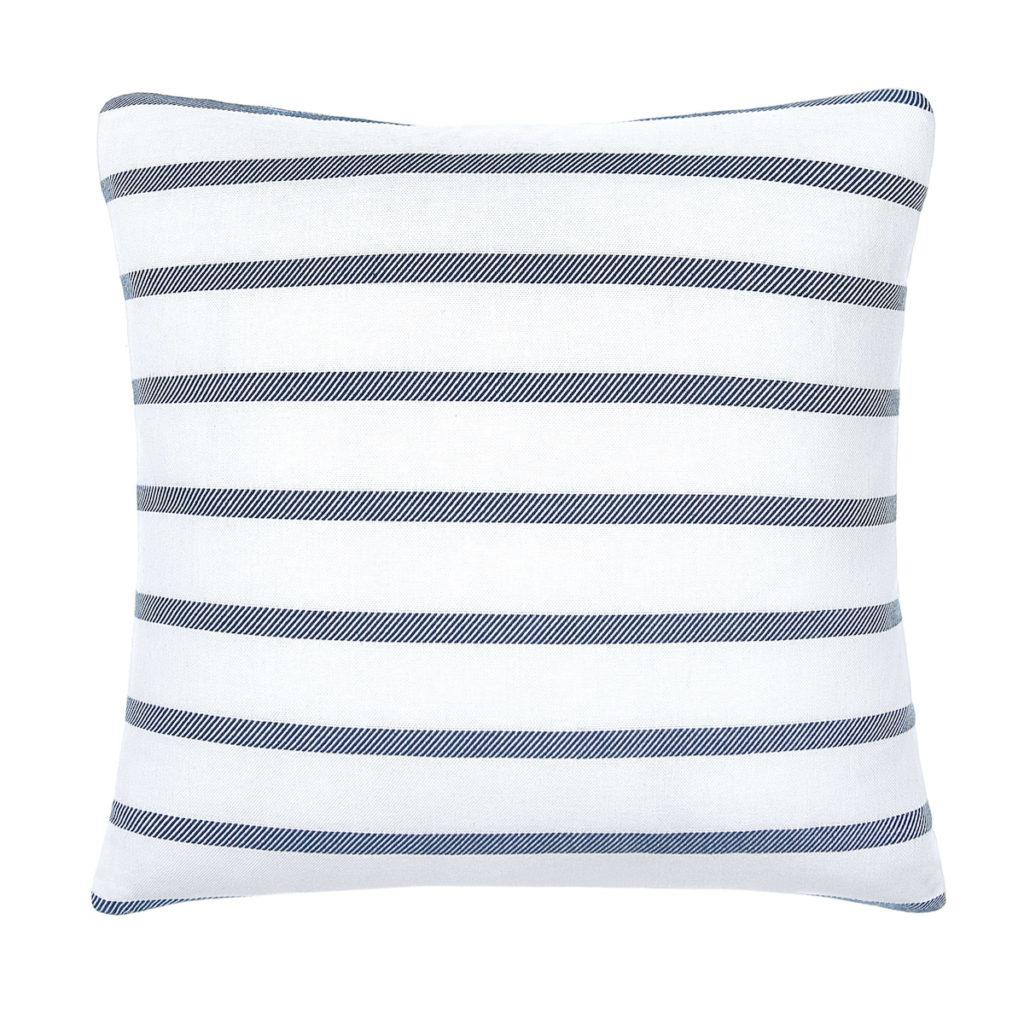 Design Tip: Play on Colors & Textures for a Cozy, Modern Vibe!
Walmart gives you so many fun choices with the modern American stripe theme. I love this playful pom pom option that adds a bit of playfulness to the space. This abstract asymmetrical stripe throw also adds visual interest. I love to use it in simple designs for an extra pop. And of course, there is the classic striped throw that is the perfect staple piece. Throw in this frayed-edge chambray pillow and you have a timeless look for any space!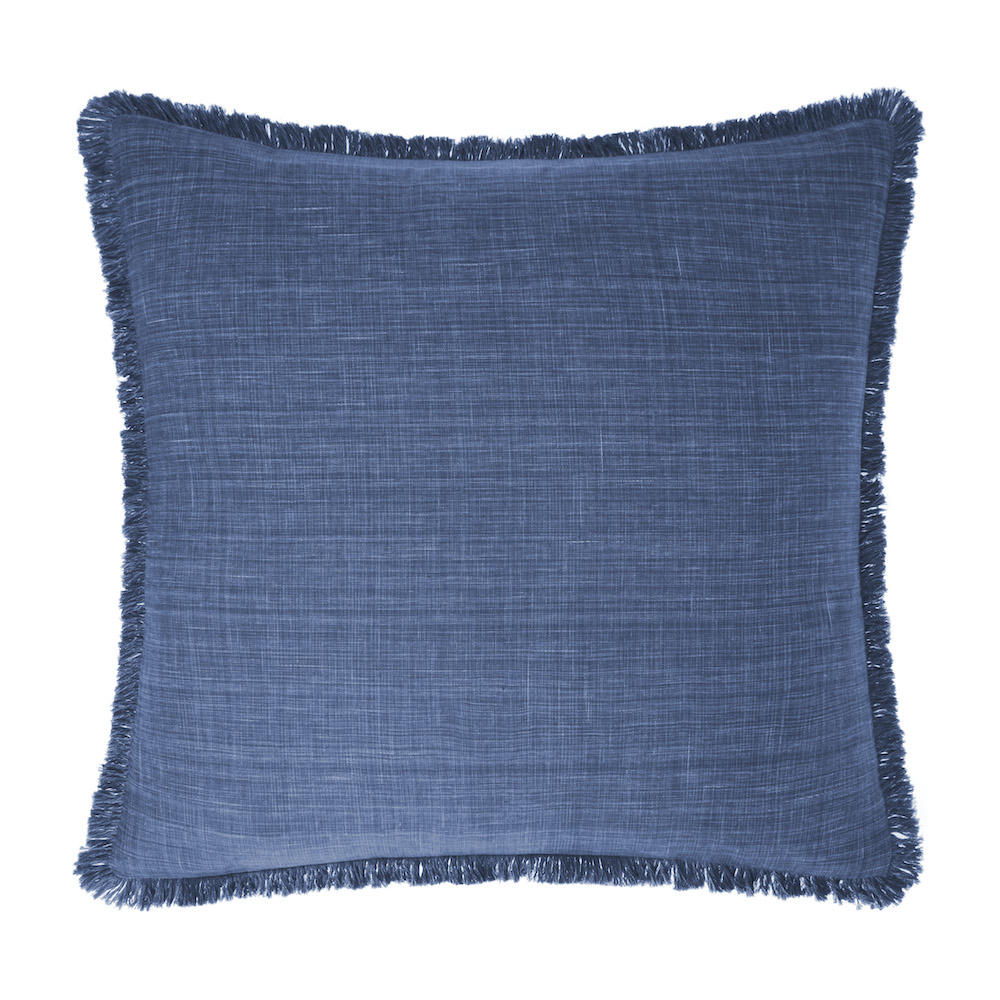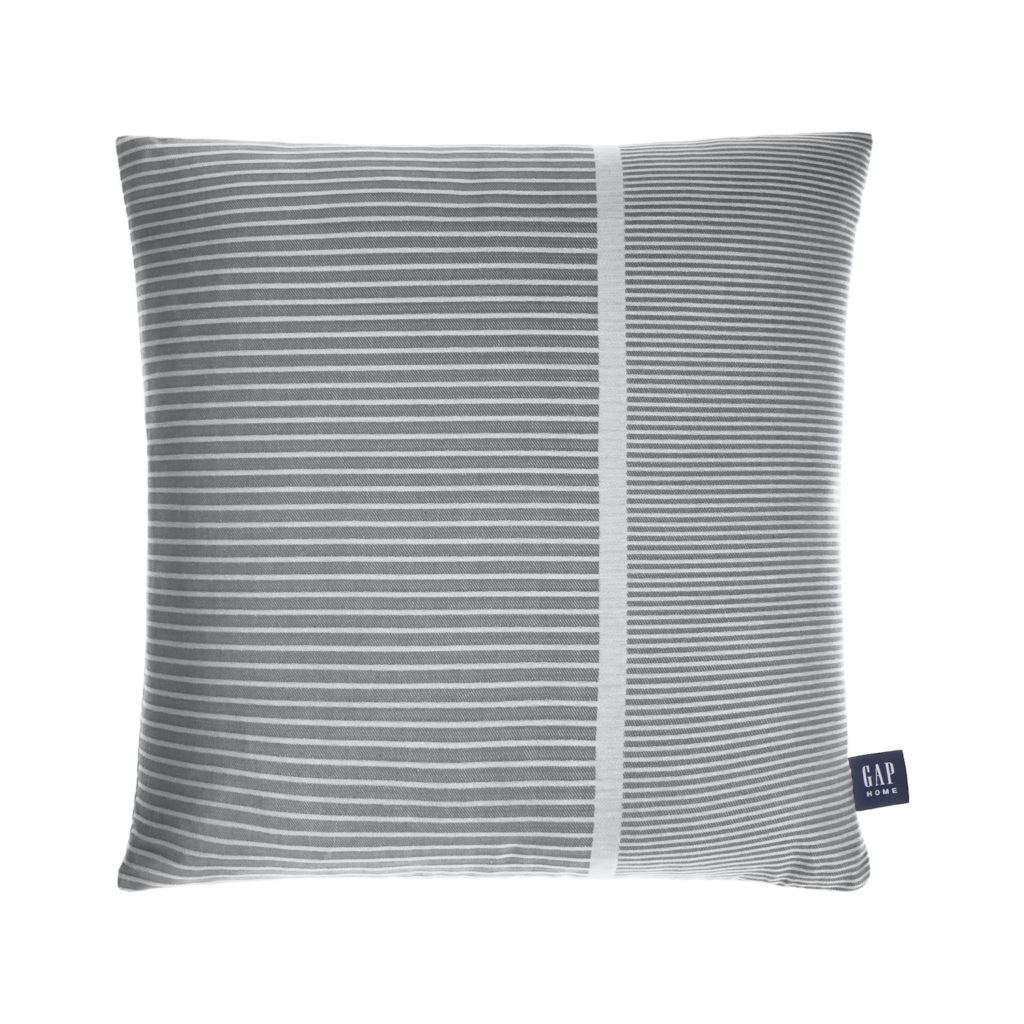 SHOP MY GAP HOME FAVES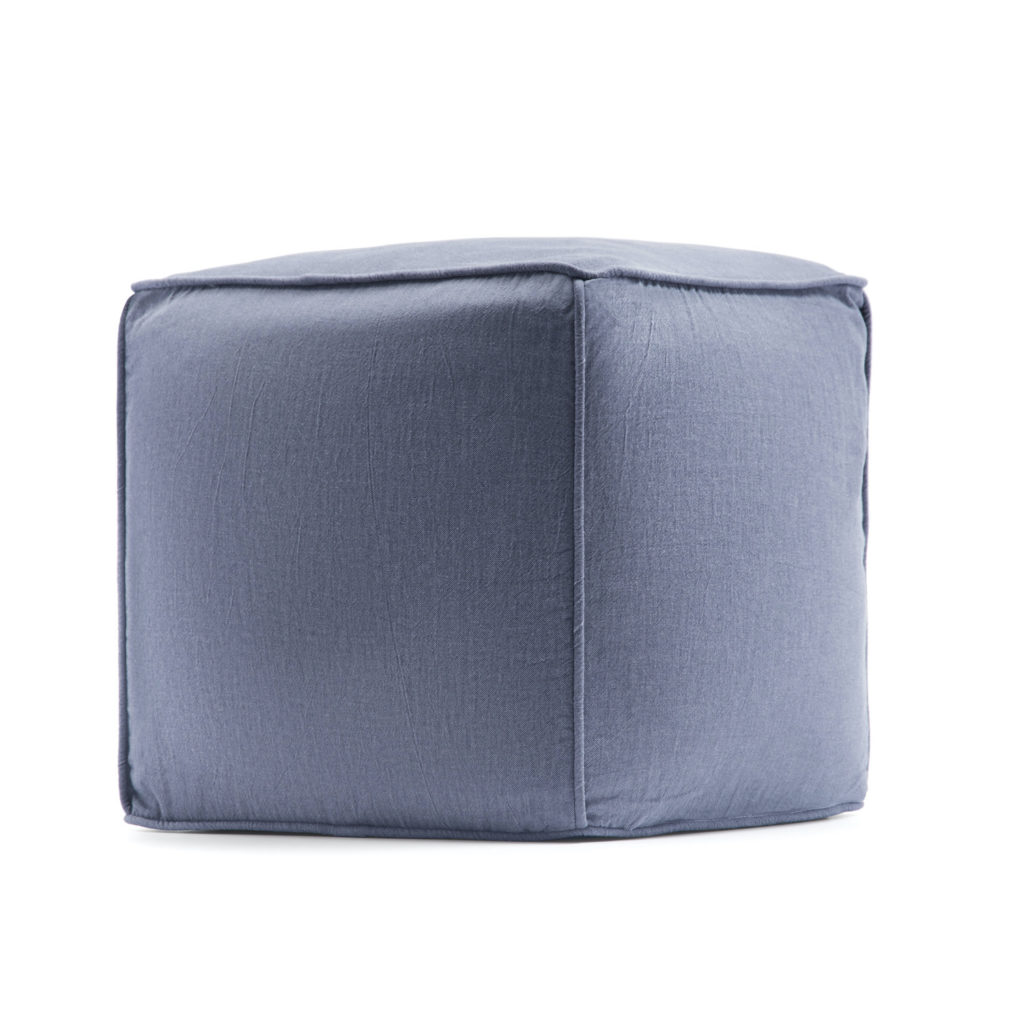 If you 're looking for a finishing touch, place some of the Walmart-exclusive Gap Home floor poufs in front of your sitting area in your master bedroom or at the foot of your bed. I absolutely adore the striped and denim blue options. They are the perfect height to put my feet up at the end of the day!
Just like that, my master bedroom is refreshed with a gorgeous modern American twist. I was so happy with how this turned out! I'm always excited when I see new products at Walmart, and this Gap Home collection blew me away. It captures the beauty in simplicity and while adding a little fun to your design. Check out our other amazing Walmart finds here and stay tuned for more of our reveals!