With the New Year just behind us, Mike and I have been focused on getting organized for 2021. One of the biggest projects we've tackled in our own home has been organizing the kids' rooms. Like all families, we are working within a budget to make sure our kids' spaces are functional and fun. We've helped dozens of clients do the same thing for their spaces with the help of budget-friendly storage tools from Walmart Kids! Here are our best tips for organizing your kids' spaces for the New Year without breaking the bank.
Overall Best Storage Solution: Sauder Bookcase from Walmart Kids
When it comes to organized kids' spaces, it is important that each space is both versatile and fun with lots of added storage. This is where Walmart comes in! Their affordable accessories and storage options are perfect for whatever project you have planned this coming year. Recently, I fell in love with this Sauder storage bin bookcase. It is super functional with just a hint of whimsy. I knew I had to use this bookcase to elevate our kid's ski-themed bedroom, that we just finished in the Frenchman's Creek remodel, so I paired the bookcase with these HYAGON storage baskets in a fun graphic print. I also used Walmart geometric patterned poufs as extra seating to create the perfect hangout spot for after-school and homework breaks.
Most Versatile: Cube Storage Solutions from Walmart Kids
Walmart has options for affordable storage that won't blow your budget. I love their cube storage pieces! They are so versatile and come in many different styles and sizes. In our Frenchman's Creek game room, I used this black 12 cube organizer from Better Homes & Gardens with a 4 cube wire basket for extra storage. Another great option is this Better Homes & Gardens 8 cube organizer as well if you are looking for something just a tad smaller. I love the look both! We can't wait to reveal this entire project for you guys so you can see how we accessorized using budget-friendly options from Walmart Kids!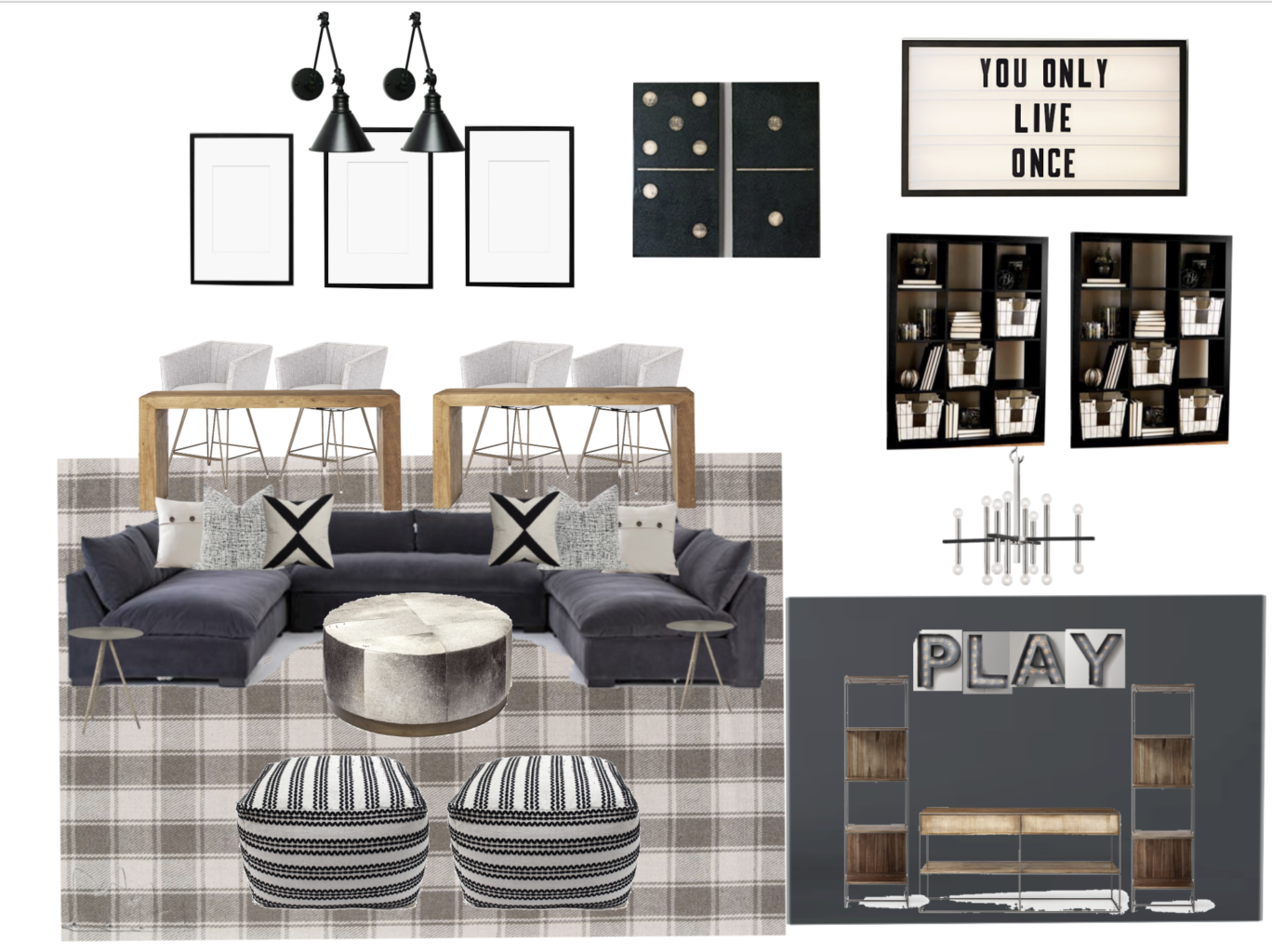 SCROLL AND TAP TO SHOP GAME ROOM PRODUCTS

SCROLL AND TAP TO SHOP Walmart Kids STORAGE SOLUTIONS

Adding cube bins to your storage shelves allows you to store small items in style. With Walmart's cube storage bin options I can mix and match to get the perfect look for each room. My current favorites are this grey striped bin and the cross-hatched one with a metal pull! Simple organizers like these cube bins can help your kids stay clean. Just like our recent pantry organization post, if everything has a home, organization becomes a breeze. Each bin has a purpose, and it makes it easy for your kids to clean up and organize their own spaces.
Most Important: Dedicated Homework Space for Your Learners
With the kids at home, it's extra important to create a dedicated space for learning. These Better Homes & Gardens cube storage organizers are perfect for homework spaces, art rooms, game rooms and kid's bedrooms! Walmart Kids has everything you need to create a clear, beautiful space for your kids on any budget.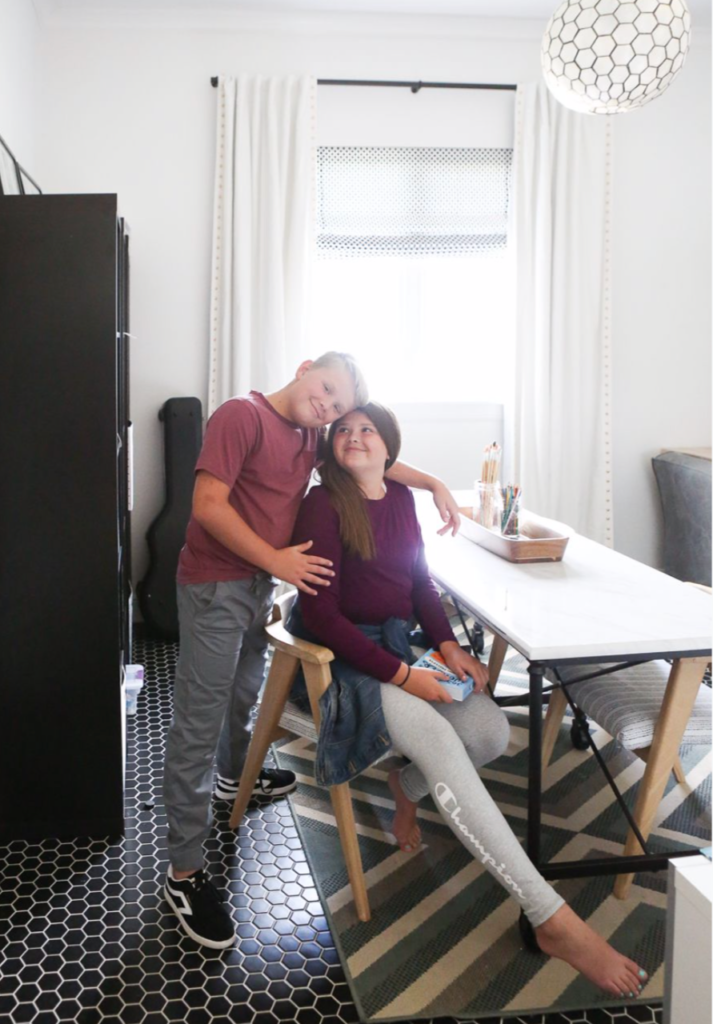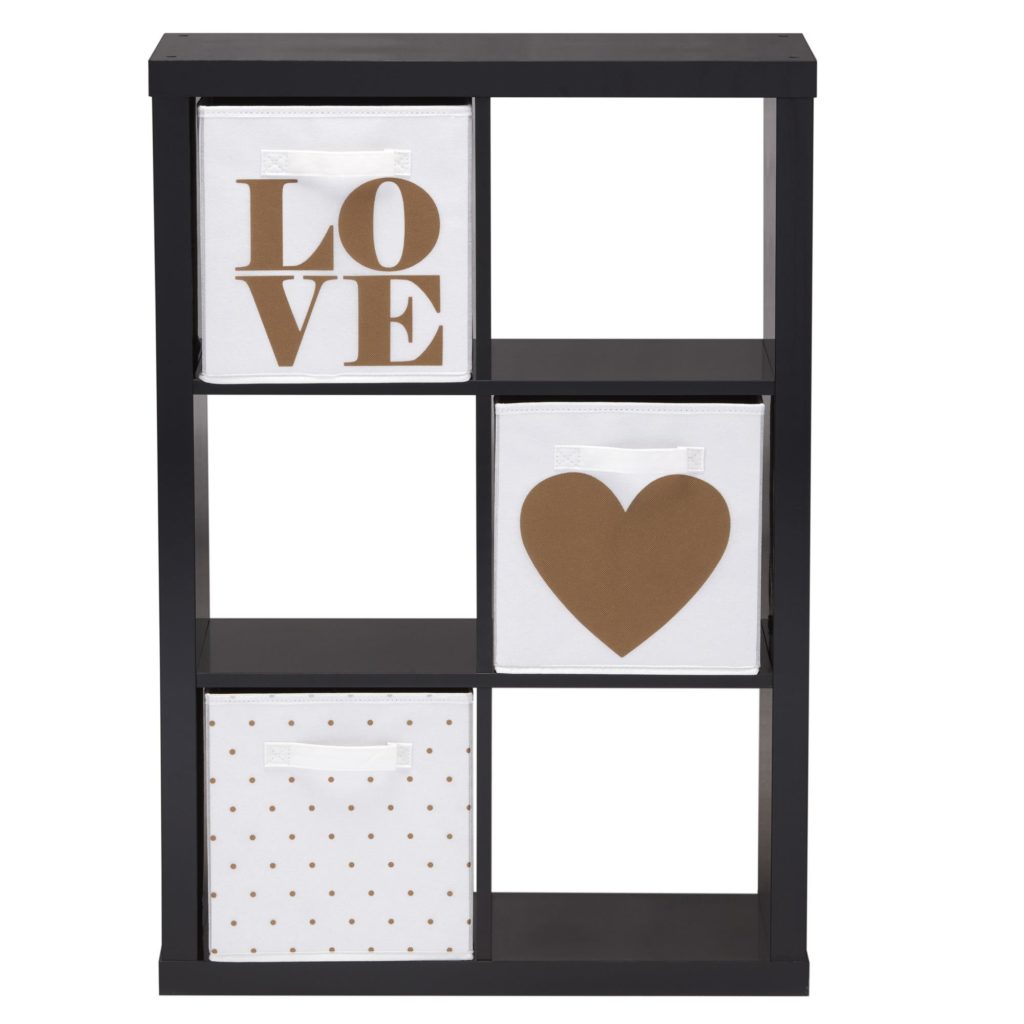 Affordable Furniture Solutions : These Little Seeds Beds from Walmart
Little Seeds is quickly becoming my favorite new Walmart brand! I love the color and style options they have available and you guys know I love all the gold hardware and glam details on this furniture line! I can't wait to work with this brand in our future projects. We used TWO of Walmart's beds in Emmy's room, the gold canopy bed and this adorable daybed for her sitting room. Another alternative for the gold canopy bed is a Mainstays option which we also love. Both ar pictured below! The Mainstays gold canopy bed starts at only $119 for the twin size and the DHP Modern canopy bed (the one Emmy has) is available in $369 for the King size but has full and queen available as well.
SHOP WALMART CANOPY BEDS HERE: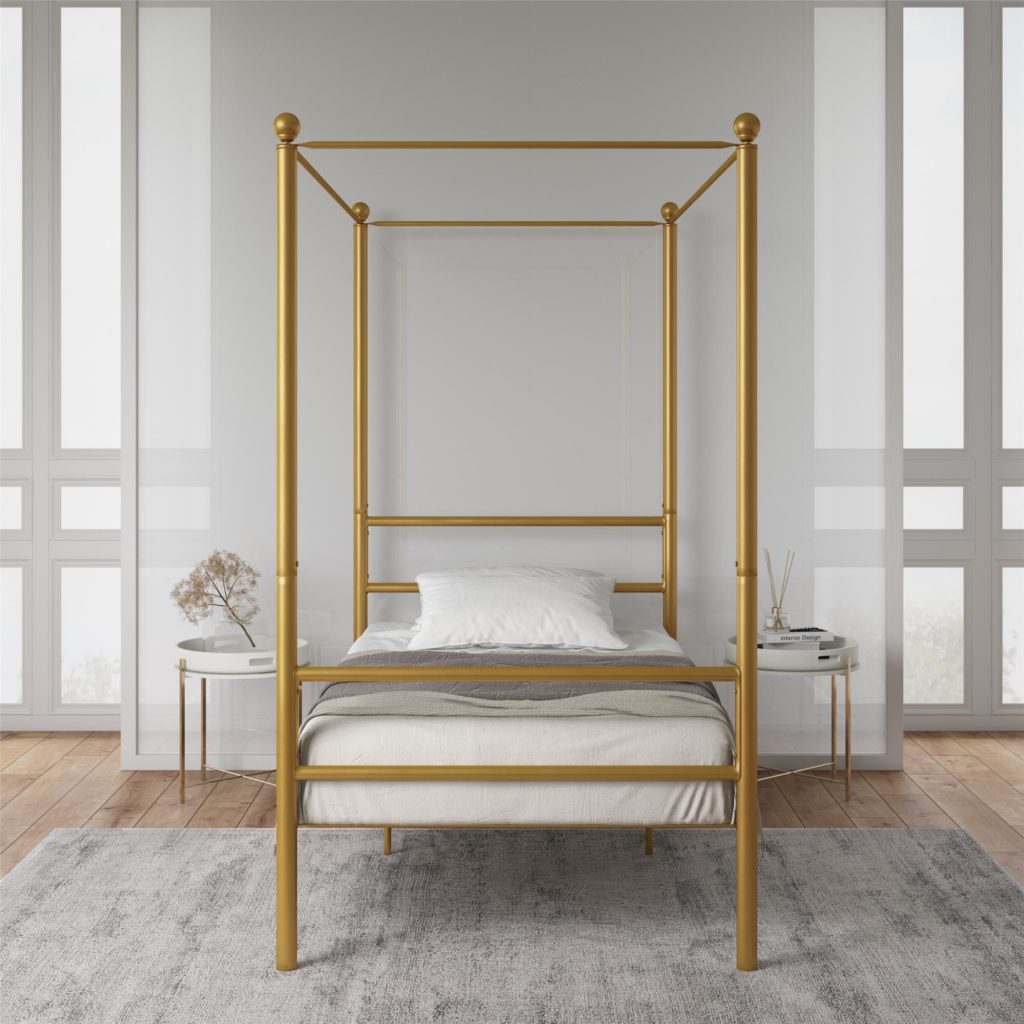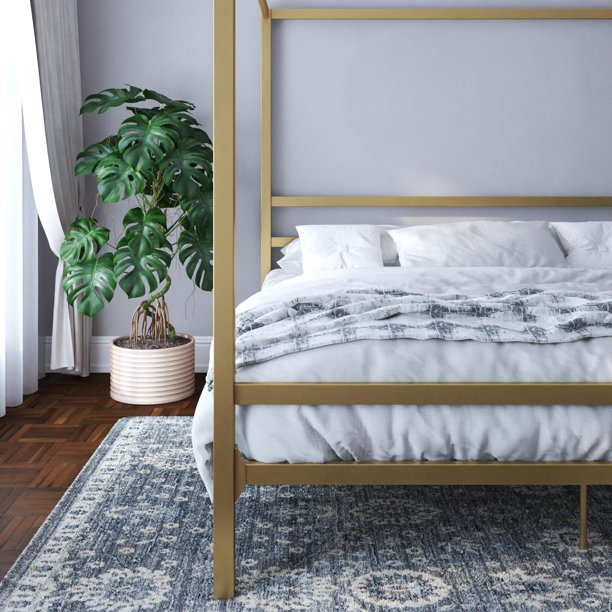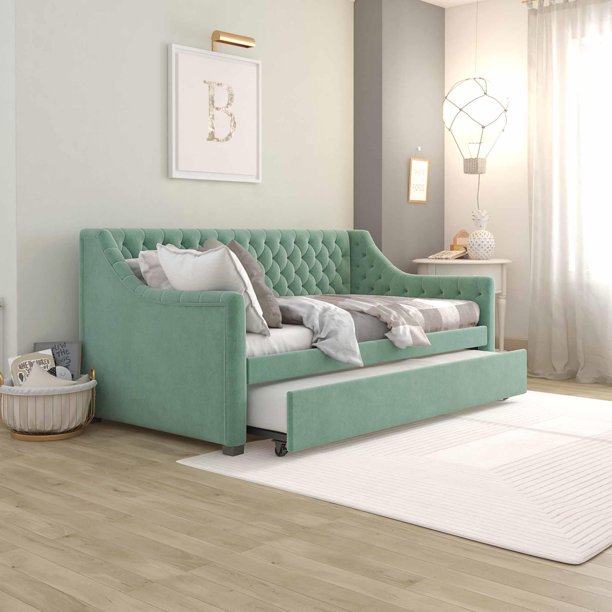 SCROLL AND TAP TO SHOP OUR FAVORITE Walmart Kid's Beds

BONUS: Make Room for Relaxation with Walmart Kids Lounge Chairs
Amongst all of the changes we've made, we kept the amazing and affordable lounge chairs! I featured these in a post last summer and the Your Zone Flip Chairs are still my kid's favorite chairs to hang out in. We can move them anywhere and adjust them to fit! I love how these Walmart Kids items pair with what we already had. It makes the room fun AND functional!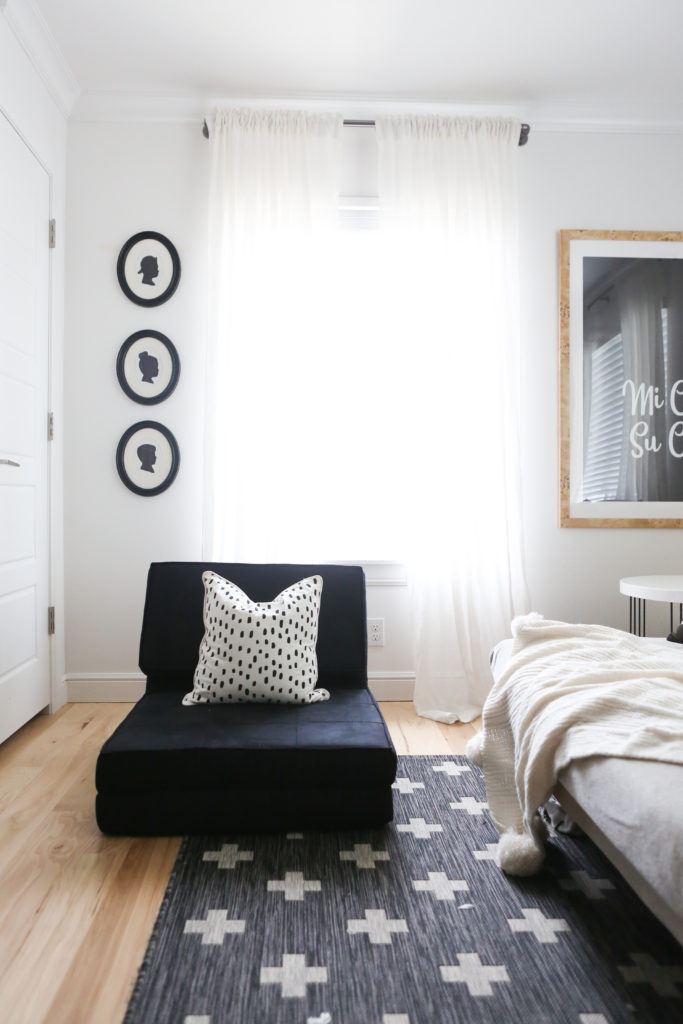 SCROLL AND TAP TO SHOP WALMART LOUNGE CHAIRS

Best Tip for Families on a Budget: Organize with Walmart Kids
I always like partnering with Walmart Kids, because they offer affordable products for beautiful spaces on any budget. Some of the items are even available for delivery with Walmart+! All it takes is a little inspiration to make your kid's room or hang out room both beautiful and functional! I hope some of these ideas have given you some inspiration for how you can use budget friendly storage and organizational items from Walmart in your own homes!