One of the most asked about things in our house is our canopy bed, so I thought I would write a post for you guys on The Ultimate Guide to Affordable Canopy Beds.  You see, our canopy bed is from Restoration Hardware and I will glad source it for you here.  But, so much has changed in the four years since I designed our home and master bedroom.  When I designed our bedroom, I was dead set on having a canopy bed but alas, they were impossible to find.  I searched and searched and searched and finally found one I loved at Restoration Hardware.  Unfortunately, it also had a Restoration Hardware price tag.  I splurged on our bed and I have no regrets BUT, if I was buying or recommending a canopy bed right now, I would recommend looking at one of the more affordable alternatives to the Restoration Hardware Beds.
Let me share some of those with you today and I hope you will find the bed that is just right for you in The Ultimate Guide to Affordable Canopy Beds by CC and Mike! I'm so excited to show you some great canopy beds with amazing reviews from as low as $360 to $1400.  All of them are great alternatives to the $2295 I paid for my canopy bed four years ago.
Before we get started, you can shop our master bedroom here:

Master Bedroom Caged Pendant Light Fixtures | End of the Bed Sofa | Pom Pom Throw | Night Stands | JuJu Hat | Navy Pillows | Black and White Bolster | Curtains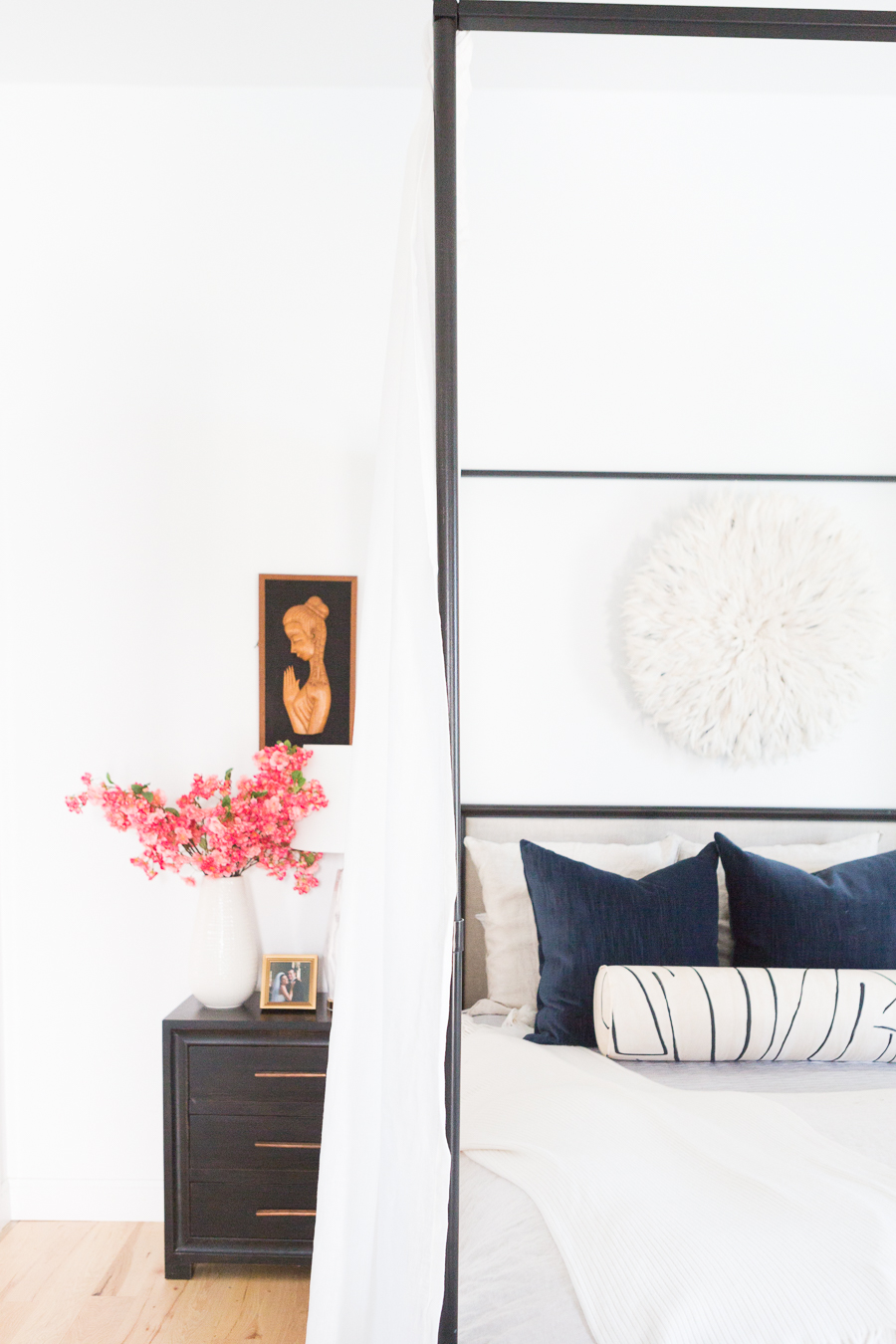 Here is our Ultimate Guide to Affordable Canopy Beds. I recommend reading reviews and deciding which one is right for you. I can personally highly recommend the brands West Elm, CB2, and Pottery Barn and their canopy beds are half the cost that I paid at Restoration Hardware.  The extremely inexpensive options from Target and Overstock also have received great reviews as well.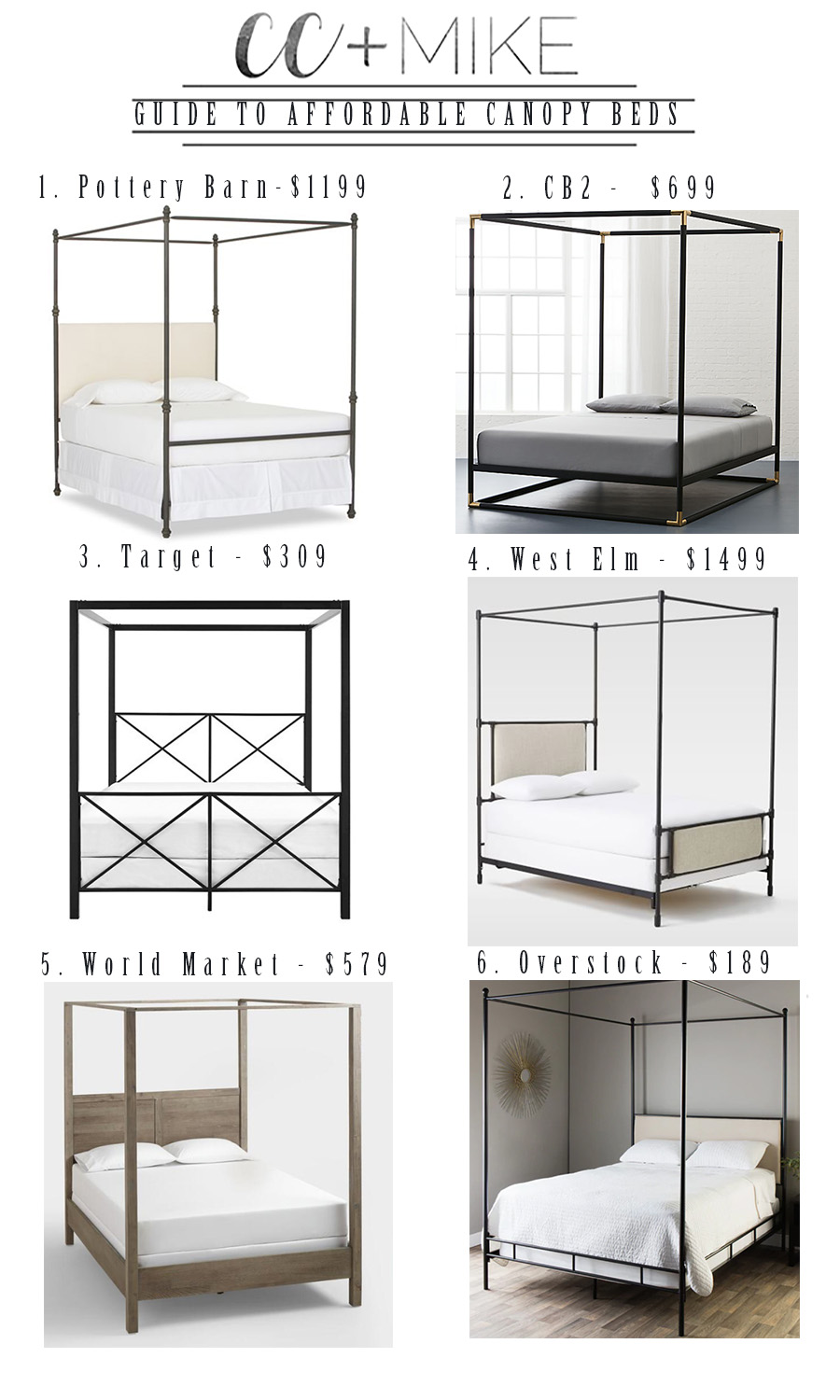 1. Pottery Barn | 2. CB2 | 3. Target | 4. West Elm | 5. World Market | 6. Overstock |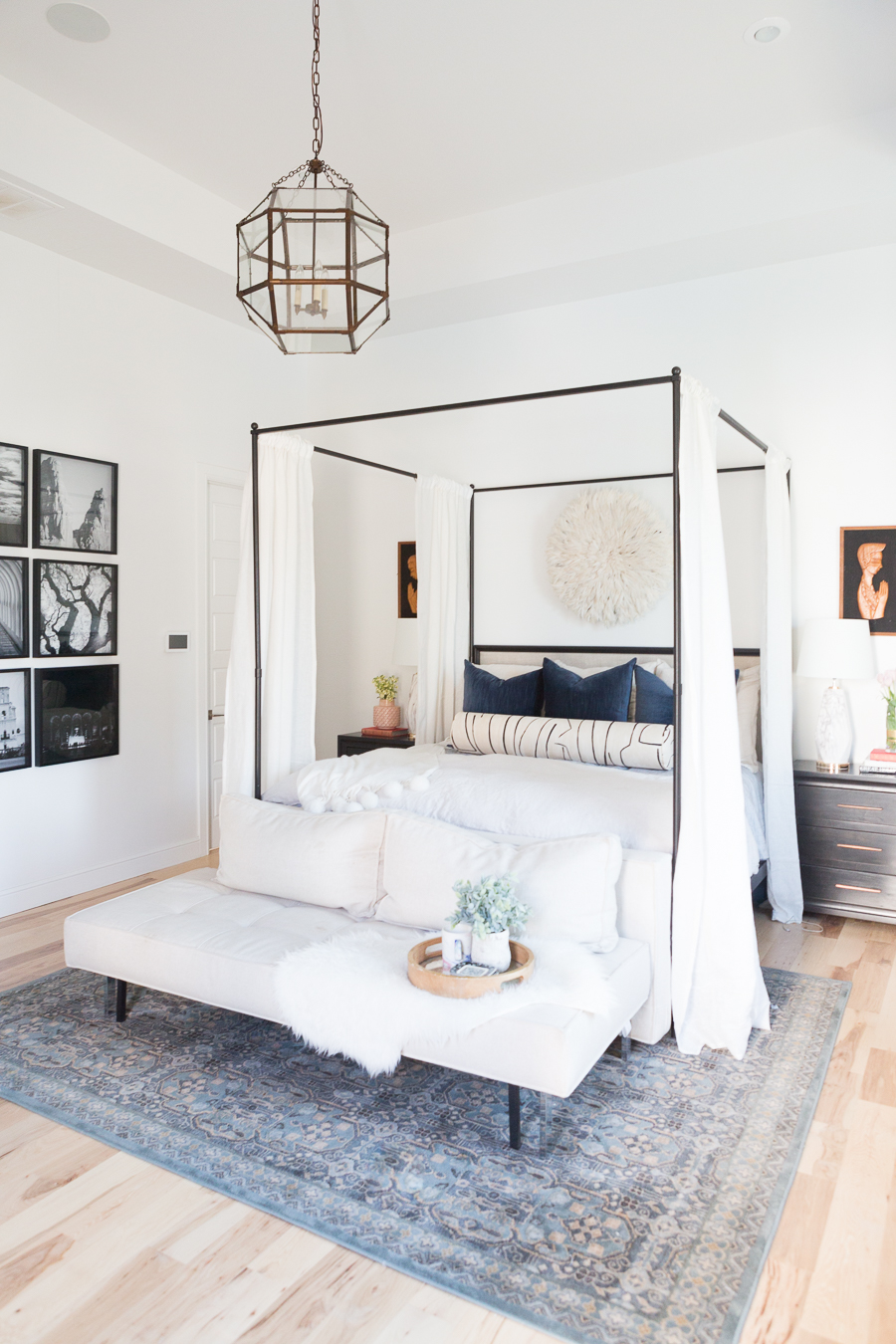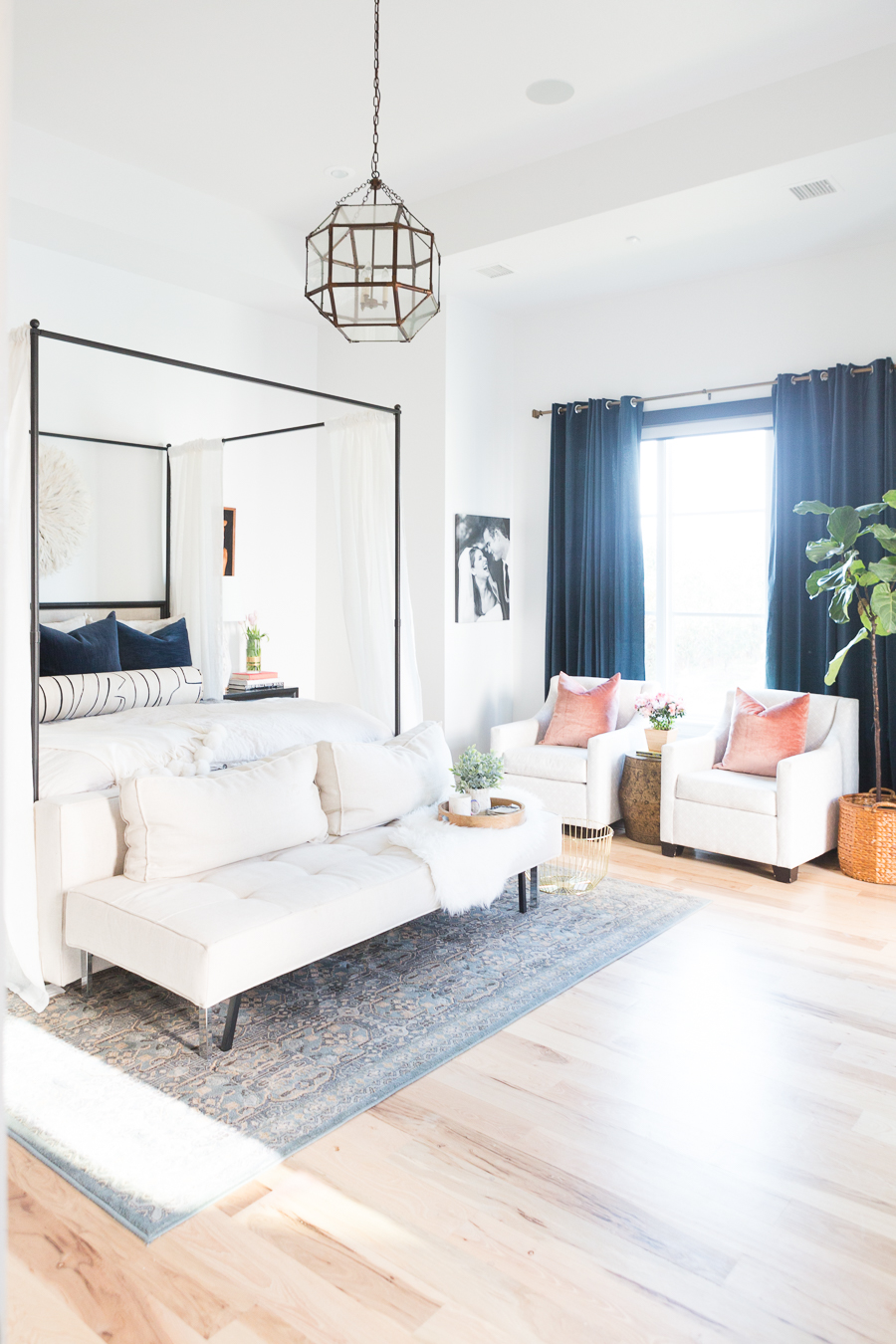 Another great item to have in your master bedroom is a fiddle leaf fig tree.  If you haven't read it, I wrote an entire post on where to buy fiddle leaf fig trees.  We love ours and it is such a nice addition to any room!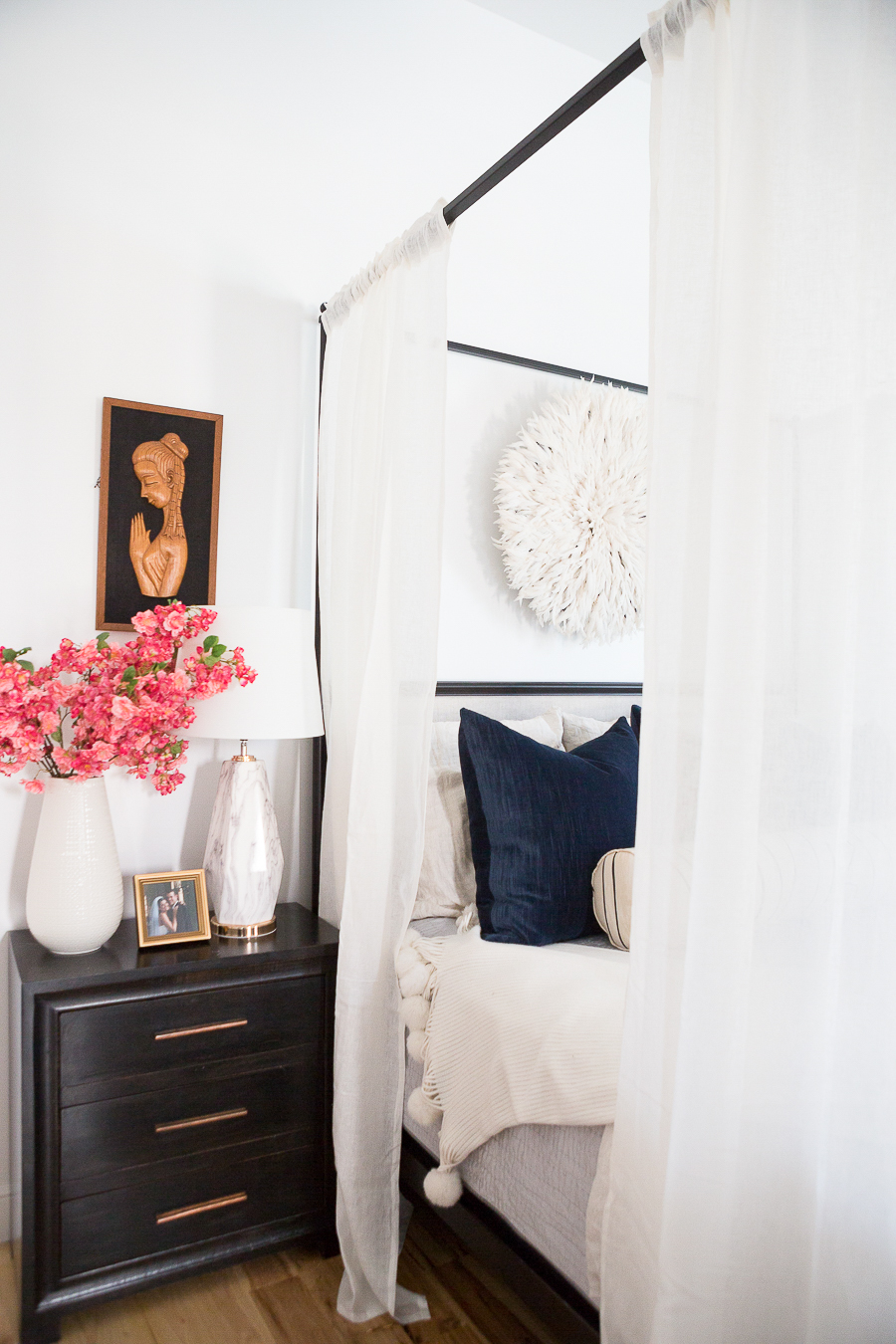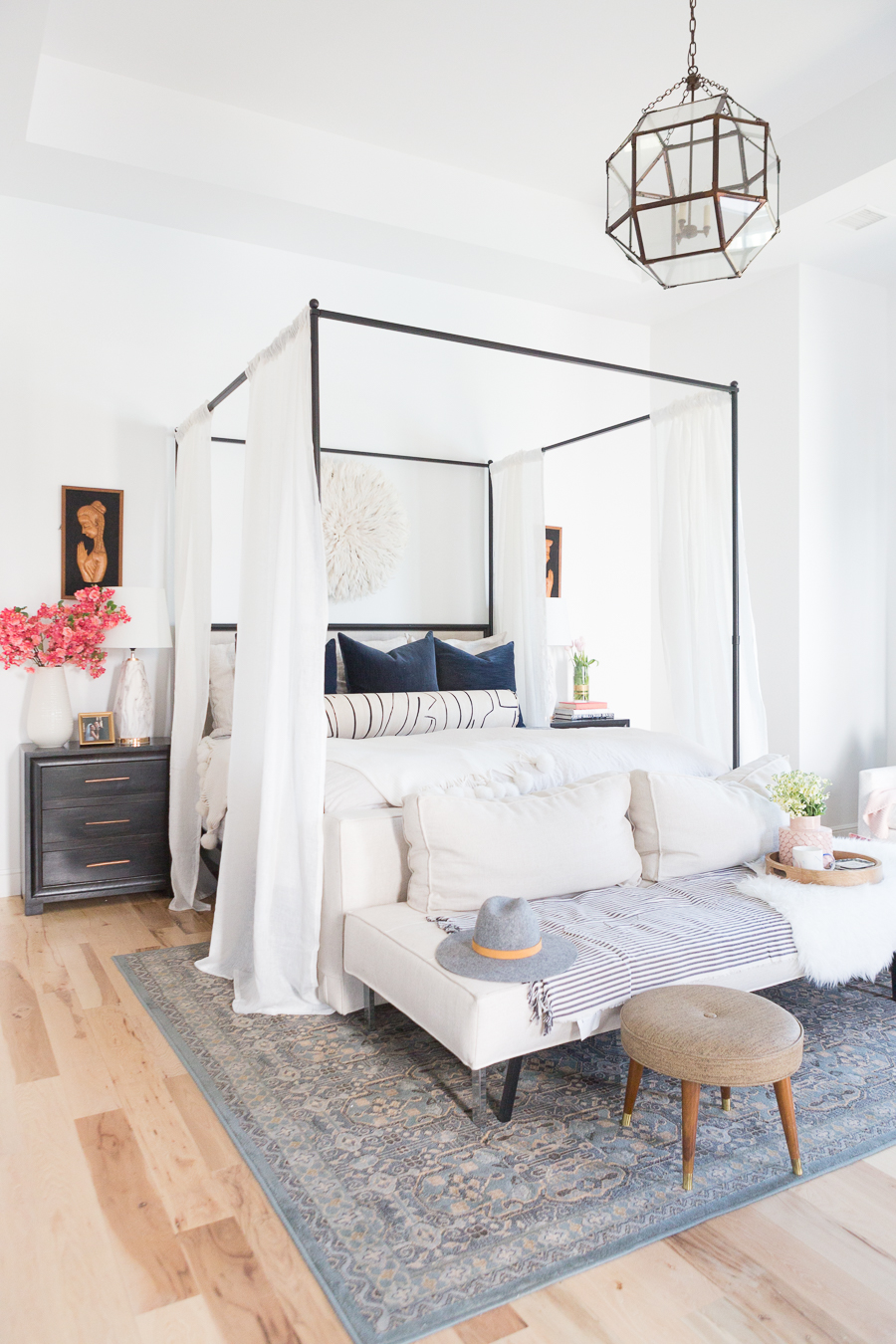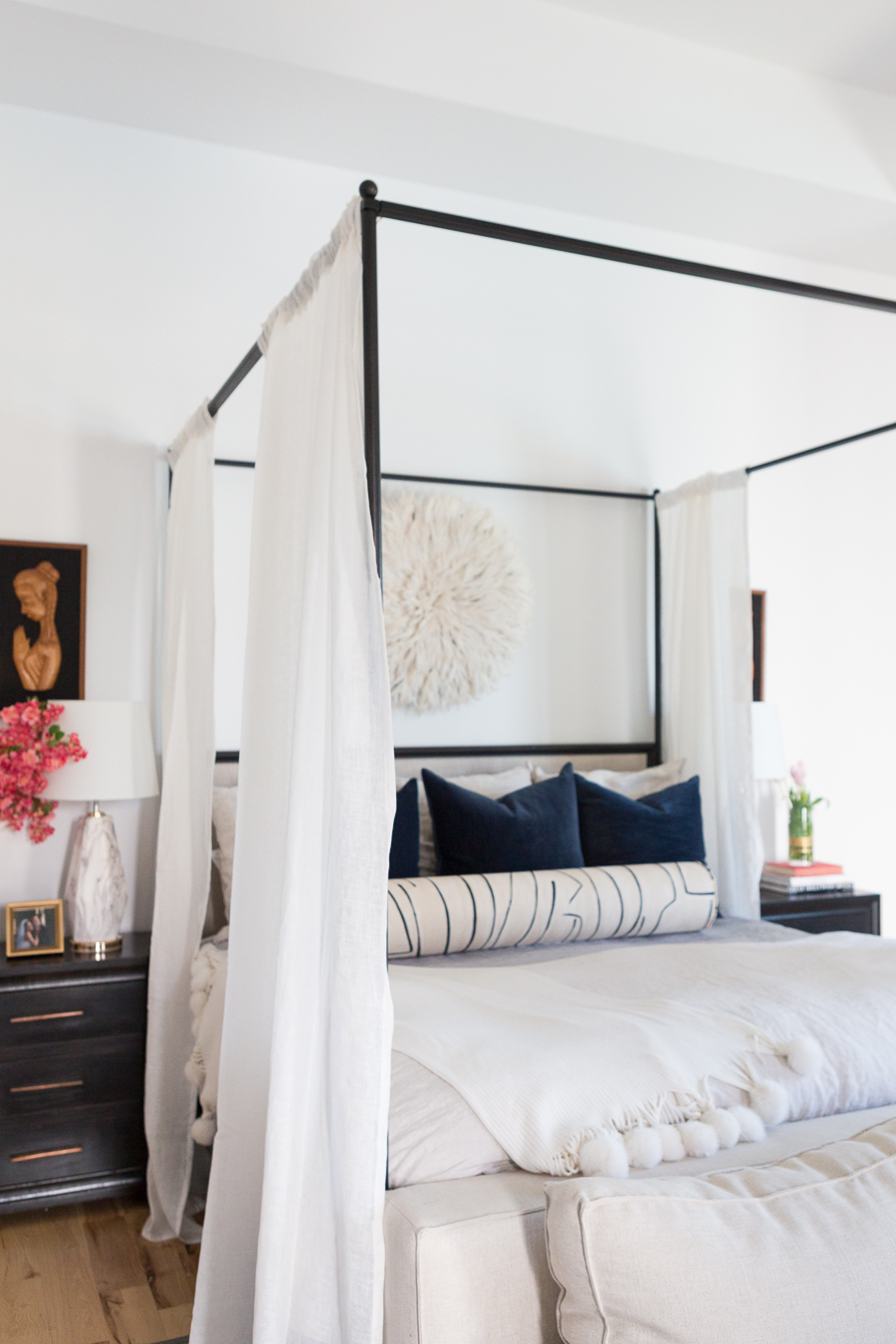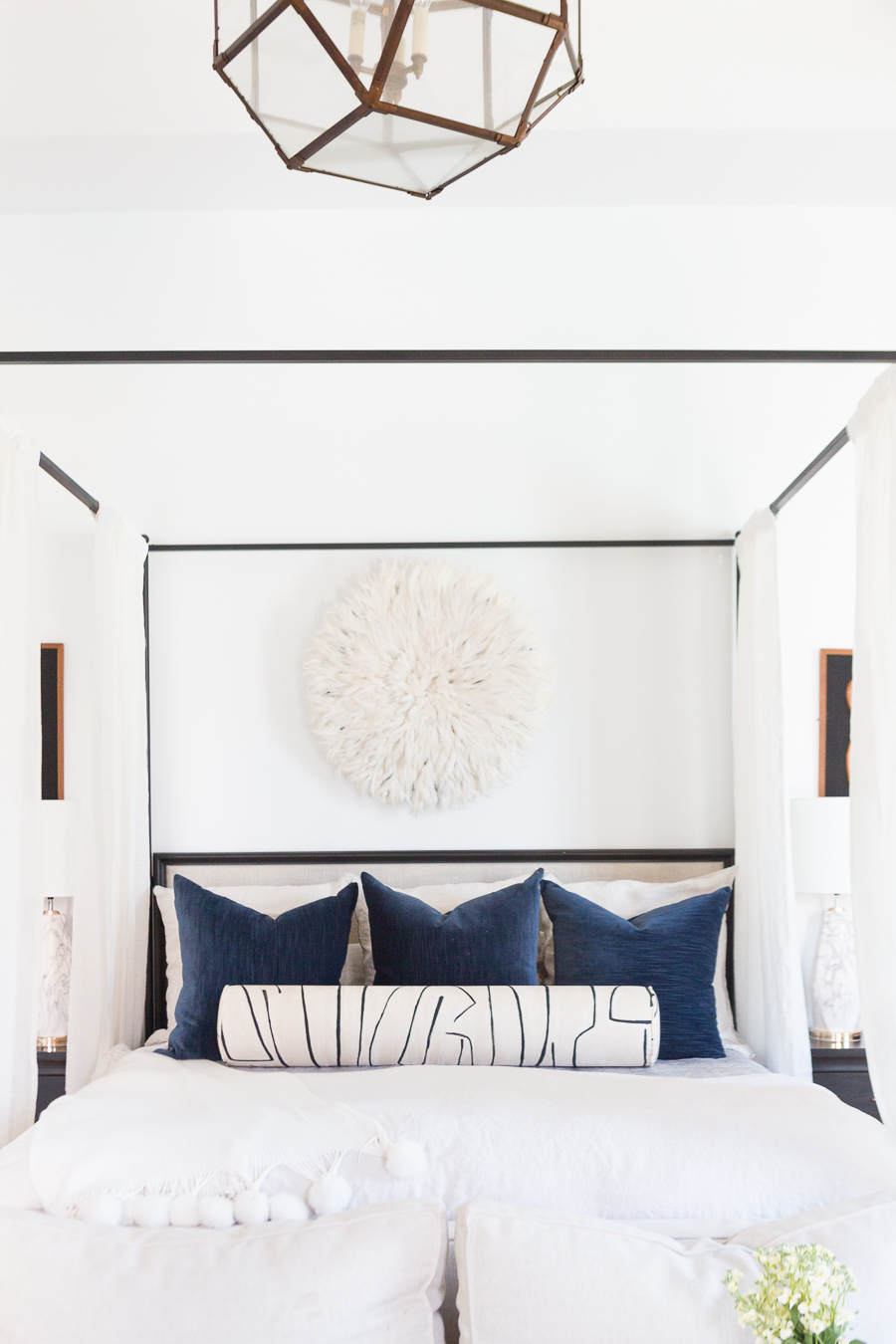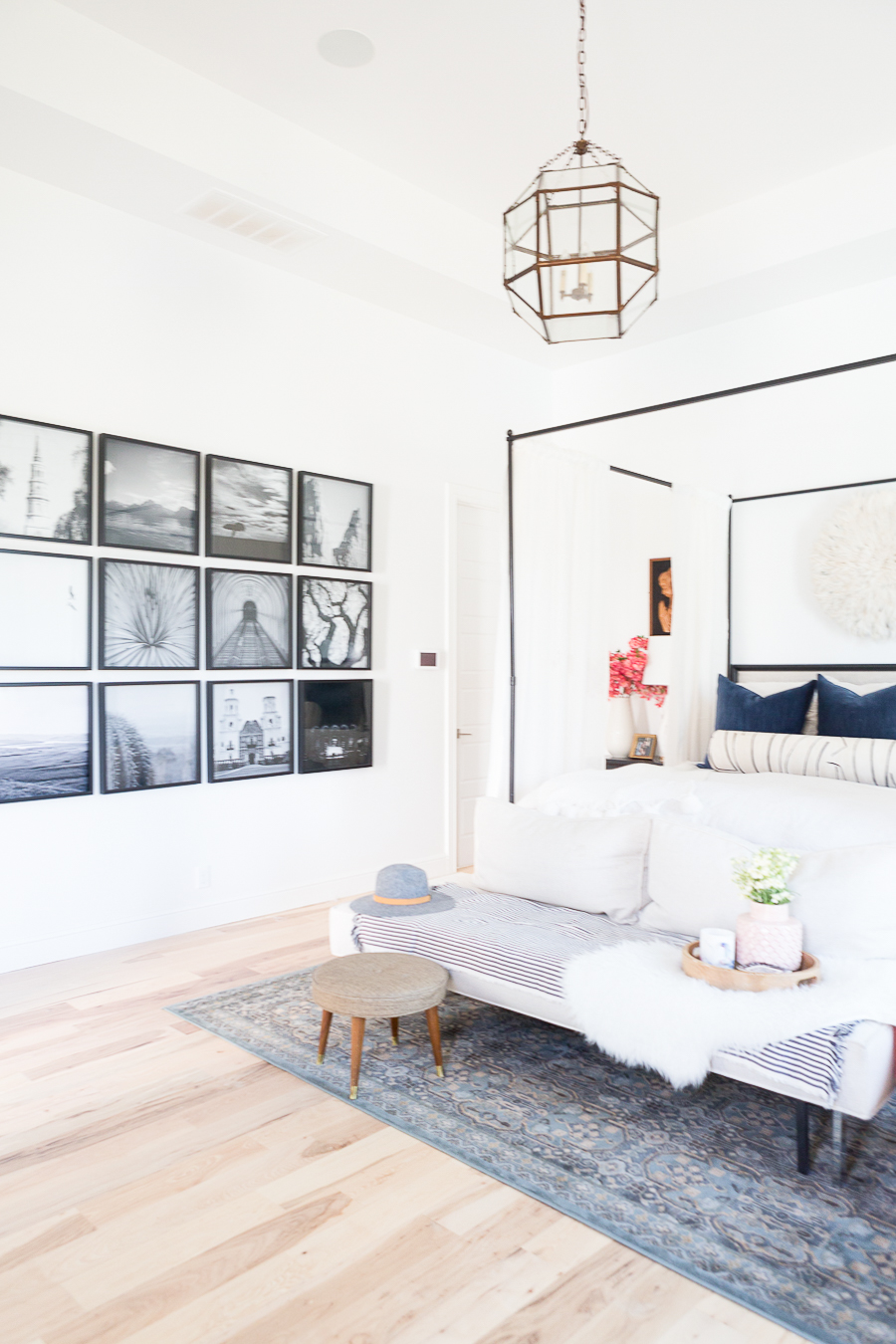 All the art that you see on our bedroom wall is from our Print Shop and can be bought there.  If you are looking for art for your home or your next gallery wall project, we would be honored if you would consider print art from the CC and Mike Print Shop.
Also, if you are looking for some great frames for gallery walls, I recommend these:
Scroll and Tap on the Bottom of the Picture to Shop: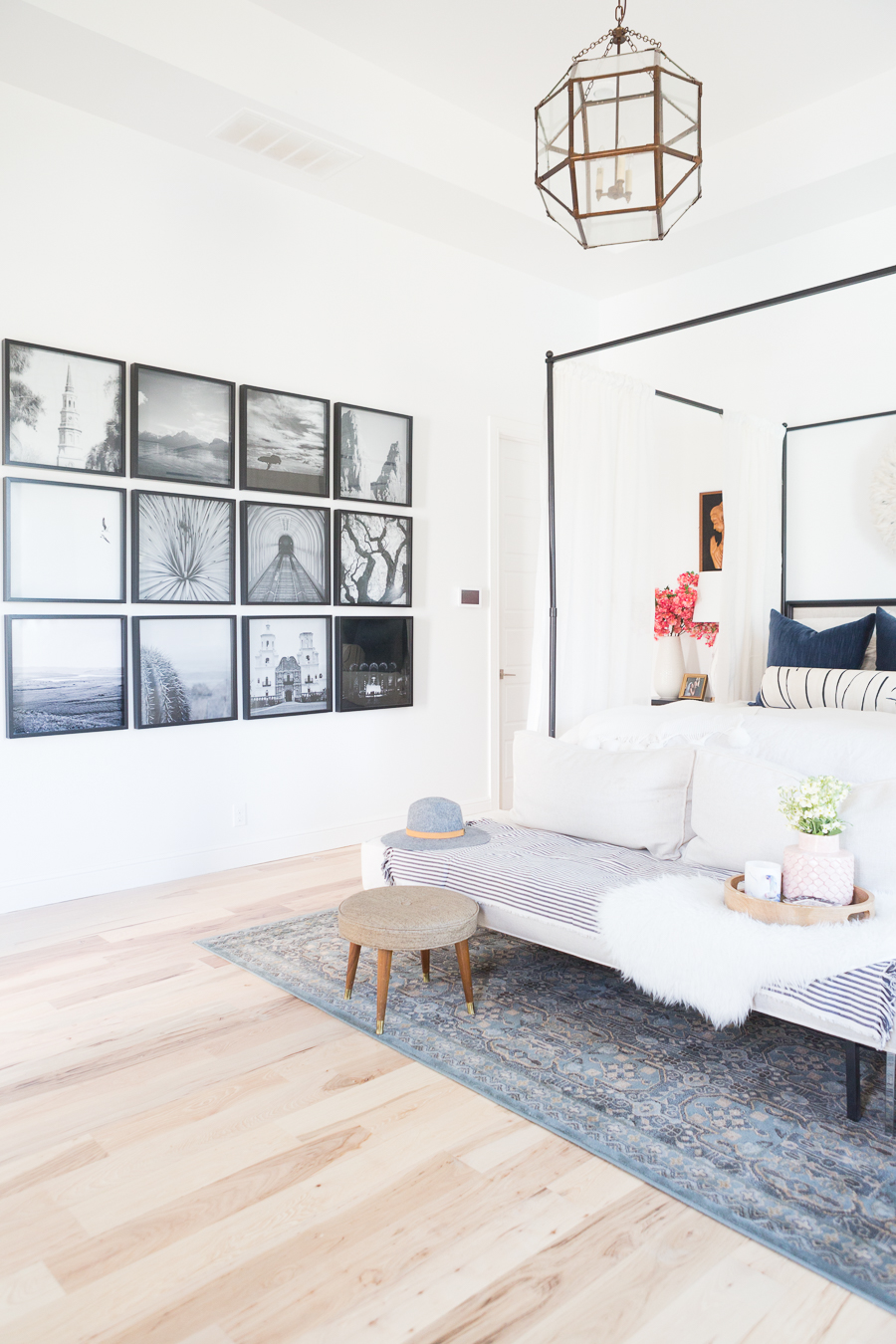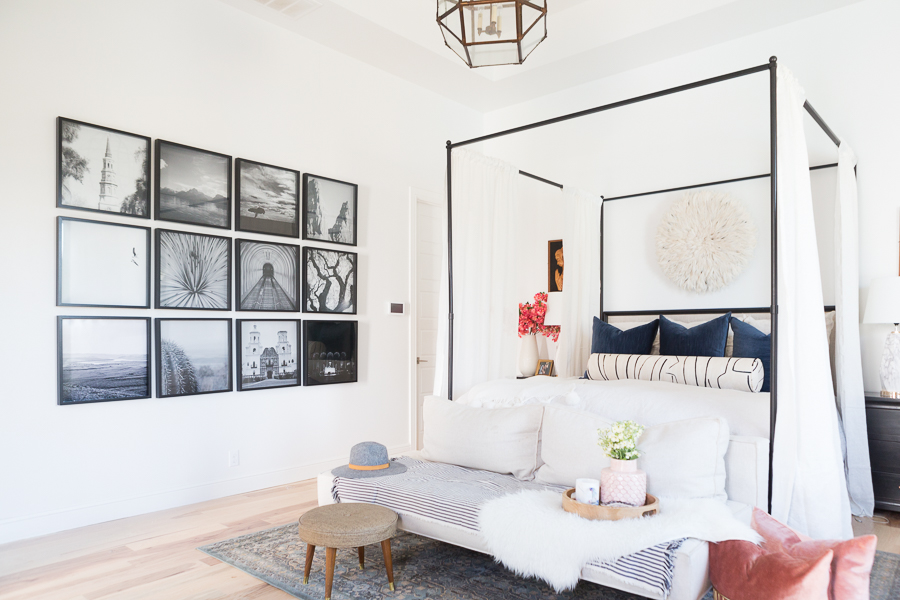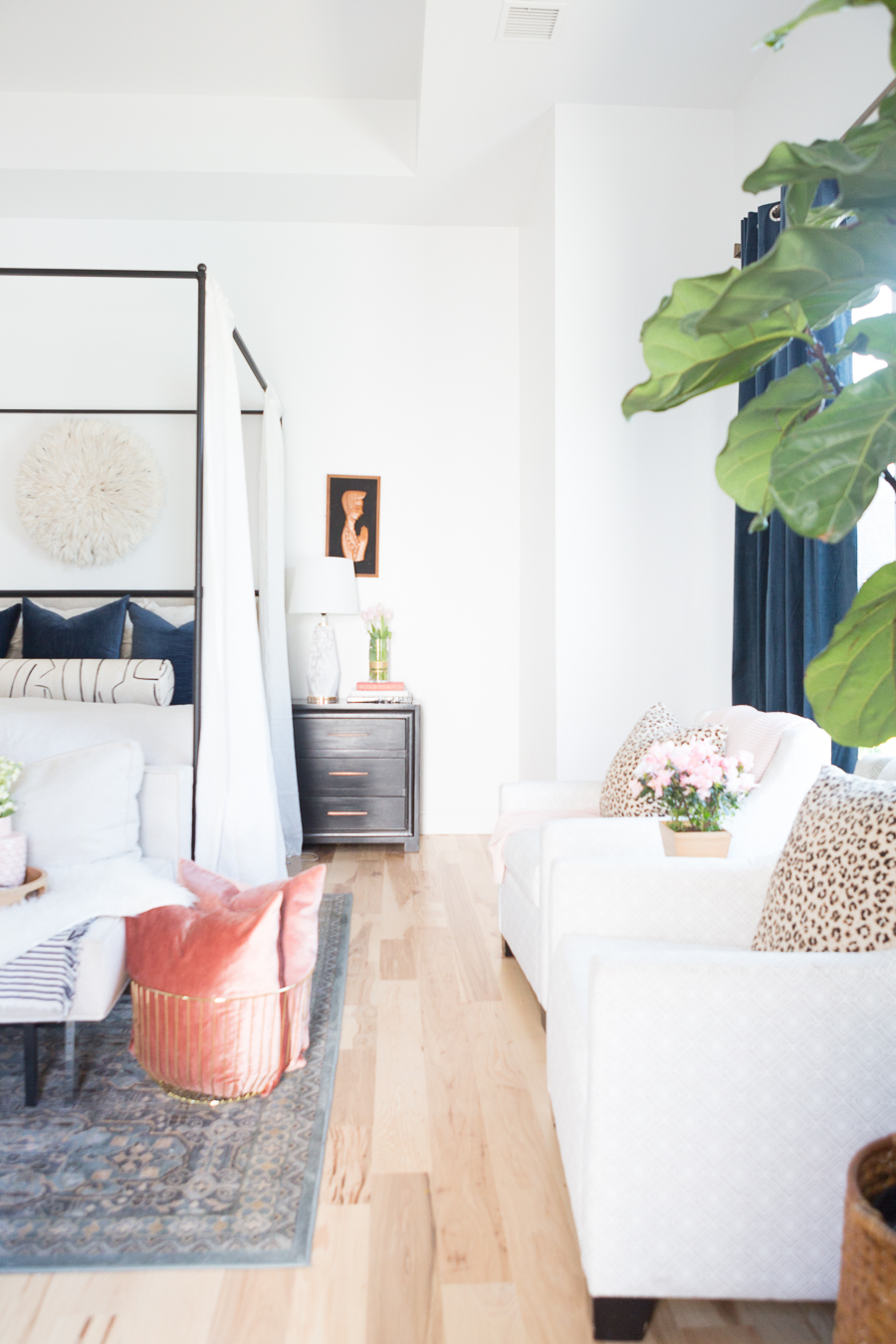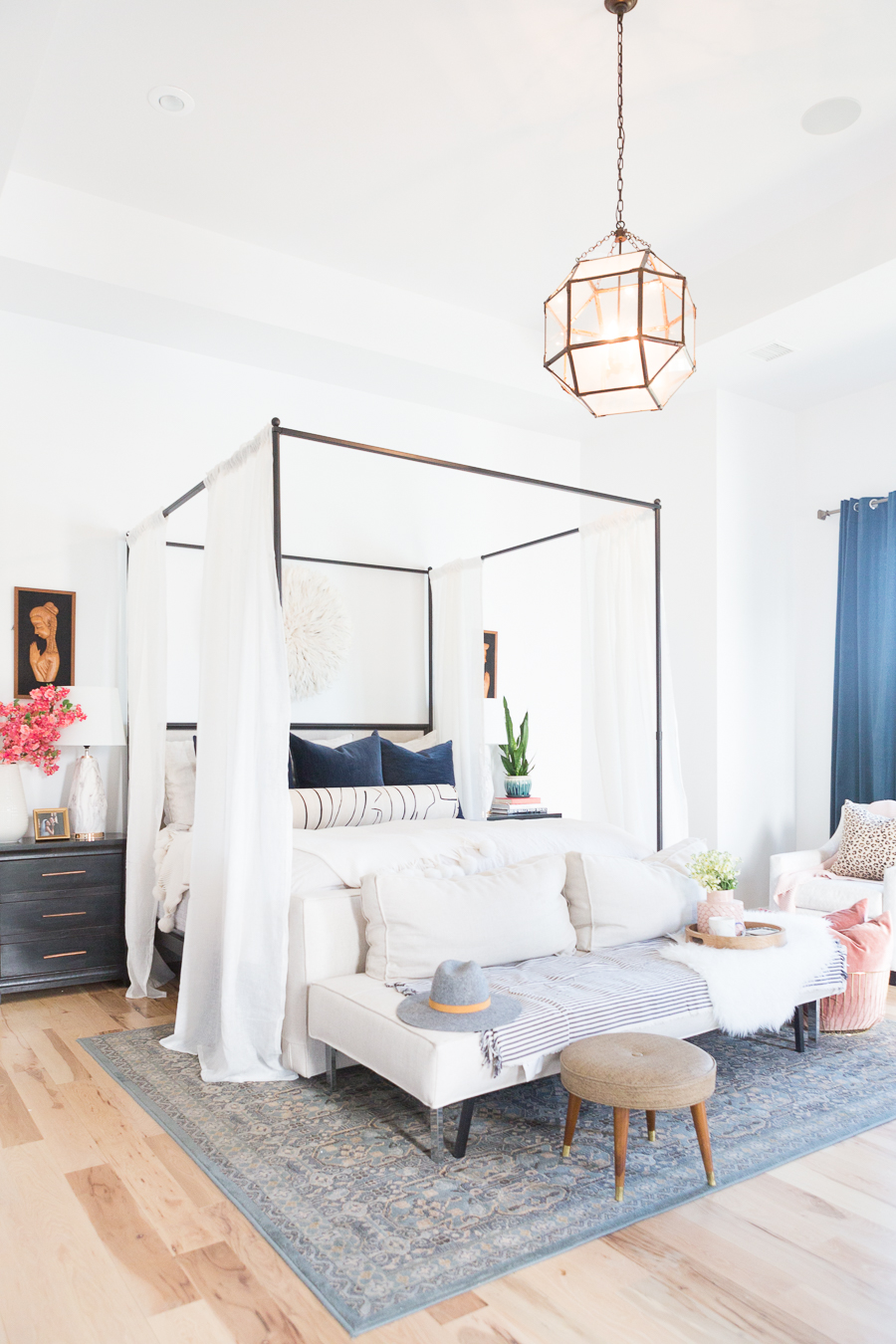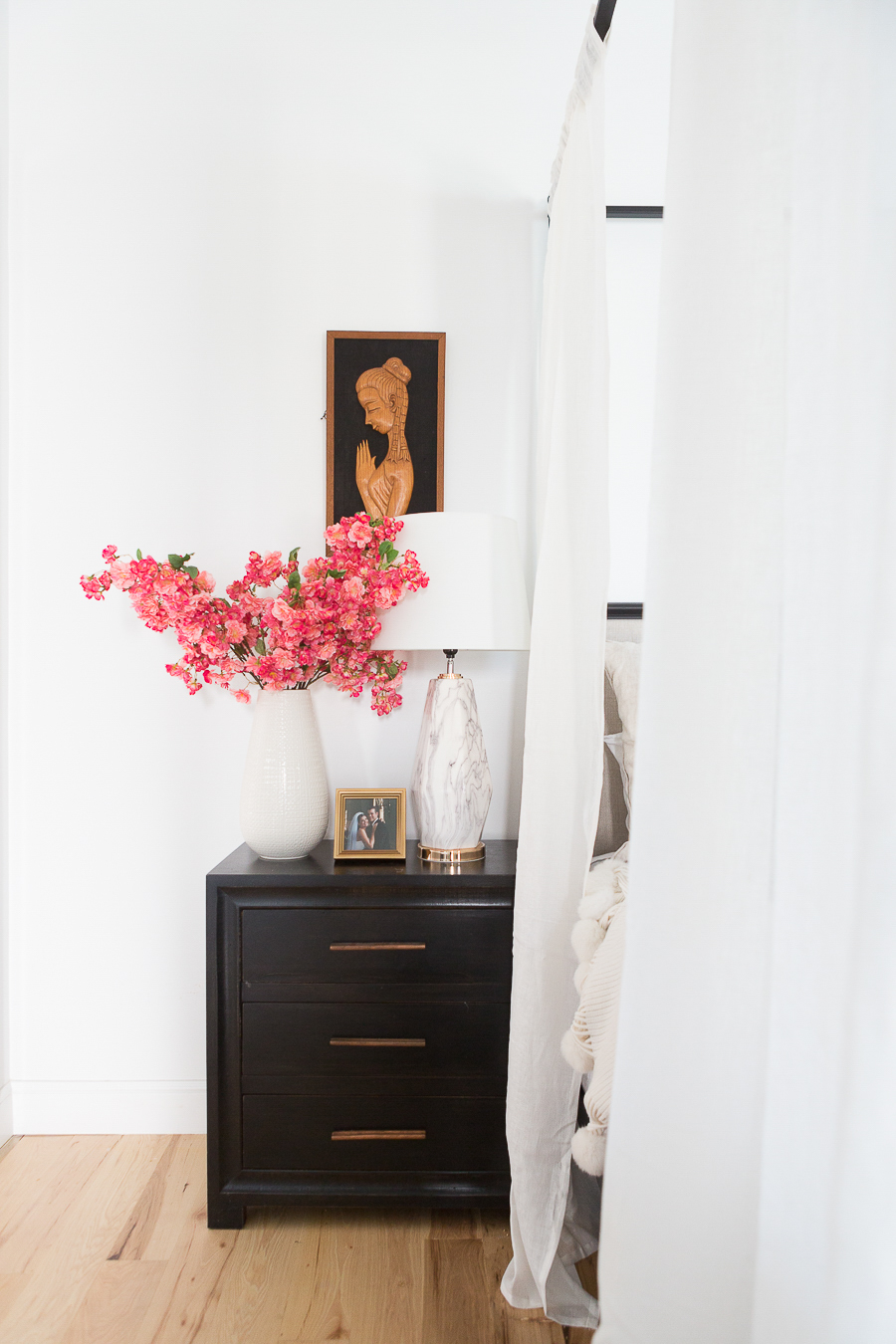 These pink faux stems are from the Findery Waco. I love them and love using them throughout our home!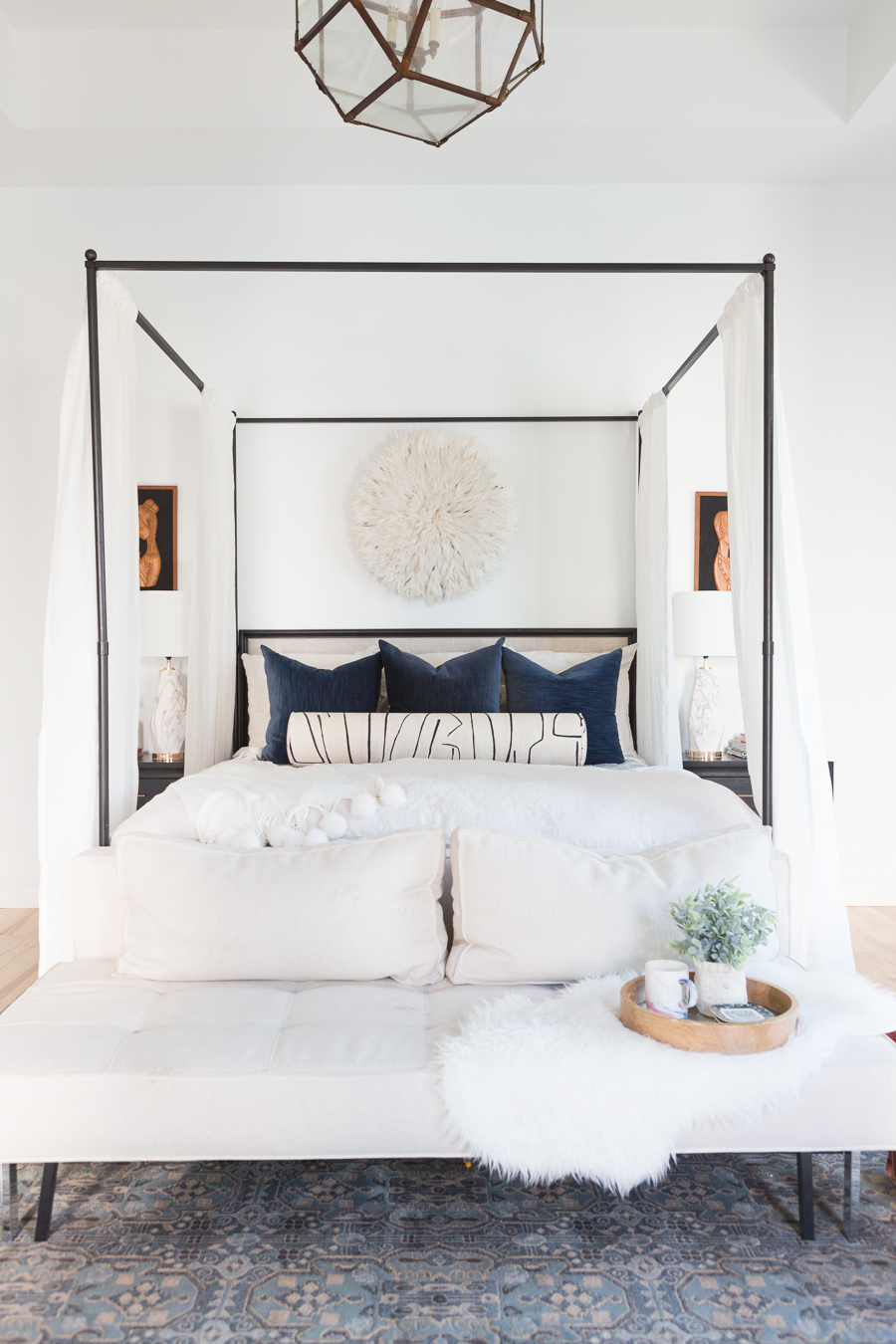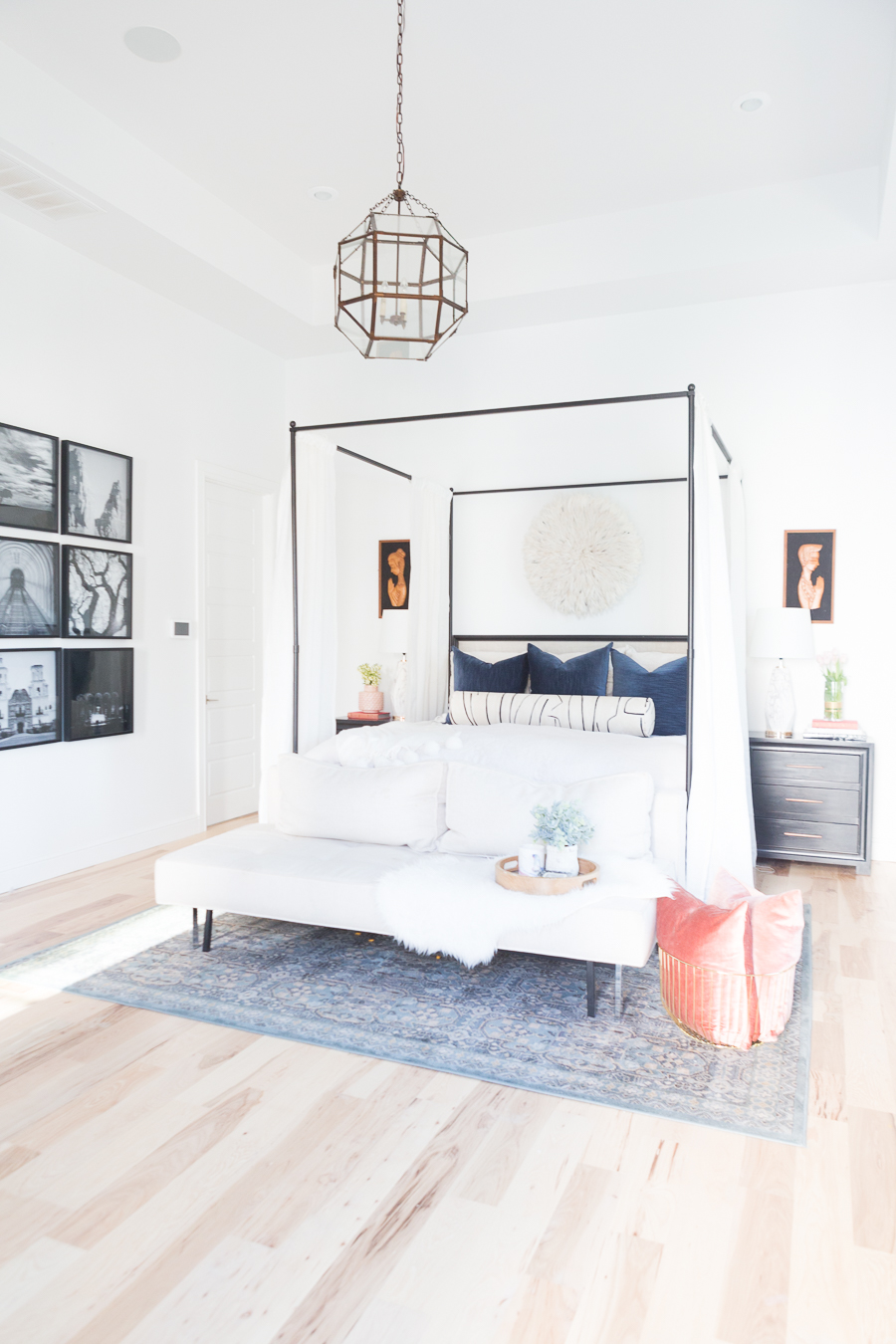 We hope you enjoyed this