Well Happy Monday everyone and welcome from The Grace House Interiors Blog!  I have been asked to share Tips for Brightening your home by my sweet friend Summer from She Leaves A Little Sparkle.  One of the main questions I get asked is about how light and bright my home is.  Today I'm sharing some tips for brightening up your spaces and also, some shoppable posts for mirrors, lamps and lighting that can help brighten your space from the Nordstrom Anniversary Sale, Pottery Barn, West Elm, Lulu and Georgia, and Serena and Lily – some of my favorite decor places!
1. MIRRORS – My first tip for brightening home is the use of mirrors.  Mirrors reflect light in rooms and make them feel bigger so if you are wanting to brighten a space, I definitely recommend you use some mirrors – the bigger and more dramatic the better.  This is the darkest room in my house, the guest bedroom.  Look how I put two huge mirrors above the bed.  Then do you see the window in the reflection?  This room is painted a darker color than the rest of my house and only has one tiny window, but when the window is open it reflects light off the mirror and brings more light into the room.  I'm also attaching a shop link to some of my favorite mirrors that you can buy!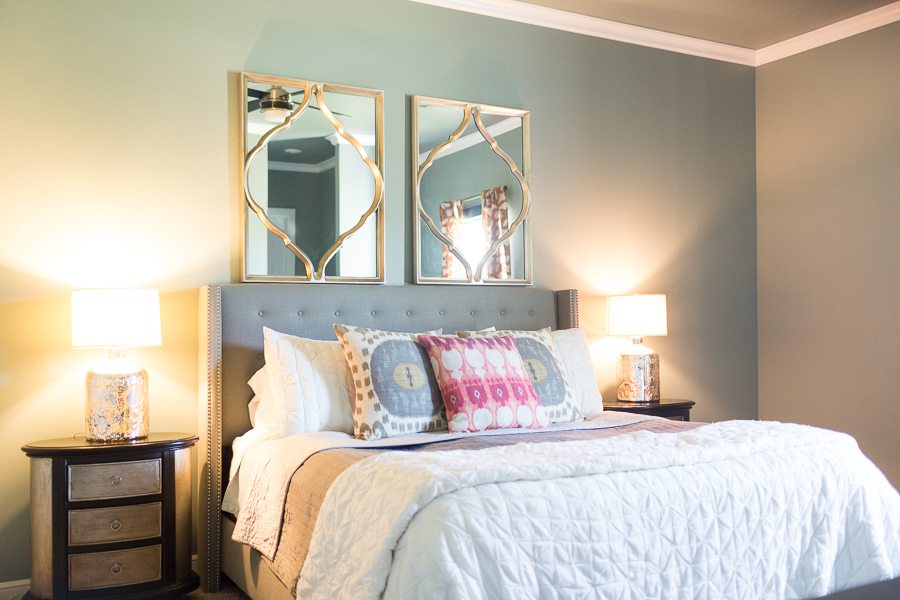 2.   LIGHTING
– Obviously homes with huge windows that let natural light in are preferable but that isn't always an option.  So if not, make sure to incorporate great lighting into your homes in the way of lamps and ceiling fixtures.  See below how I used a cool light fixture in my master bedroom in lieu of a fan.  Lighting is a great way to not only brighten your room but add drama and make a statement as well.  Here are some great lamps that I love if you want to take a look!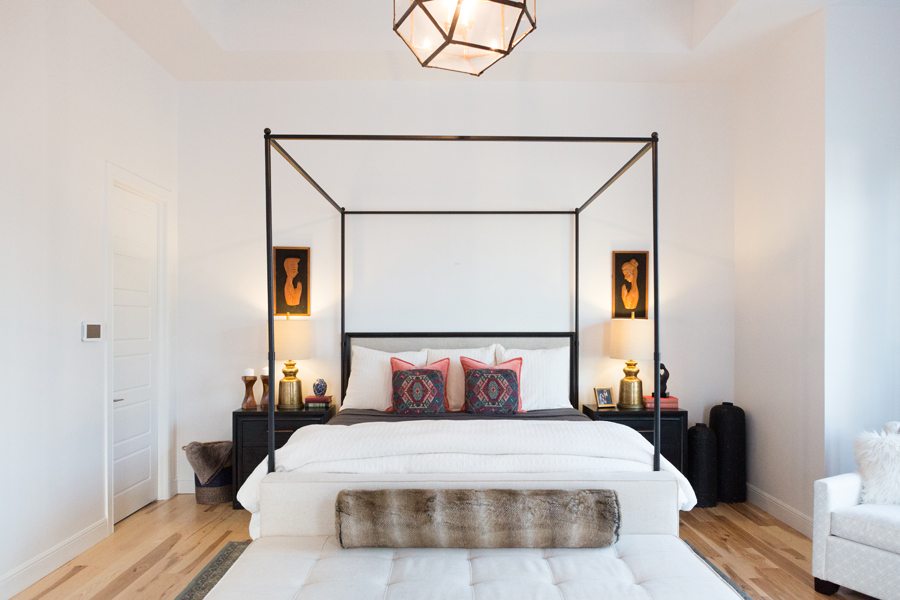 3.  PAINT
 – Another tip for brightening your home is to paint anything and everything you can WHITE.  That's right, WHITE.  Cabinets, walls, brick.  I'm a big fan of white as you're going to see from my home.  I think white is timeless.  I think white is a blank canvas.  I think white is beautiful and elegant and most of all, WHITE is the best way to brighten your home.  So if painting is an option for you, I suggest painting and the white that I usually use is Benjamin Moore's Decorator's White.  I use an eggshell finish for my paint so that walls can be wiped clean.  This is very important if you are going to use white paint! If white doesn't go with the color palette of your home, go for a nice subtle grey like Benjamin Moore Revere Pewter.  I want to show you guys a really dramatic picture of the outside of my house to see what white paint can do for a home!  I'm also sharing some of my rooms in my house that are painted Decorator's White.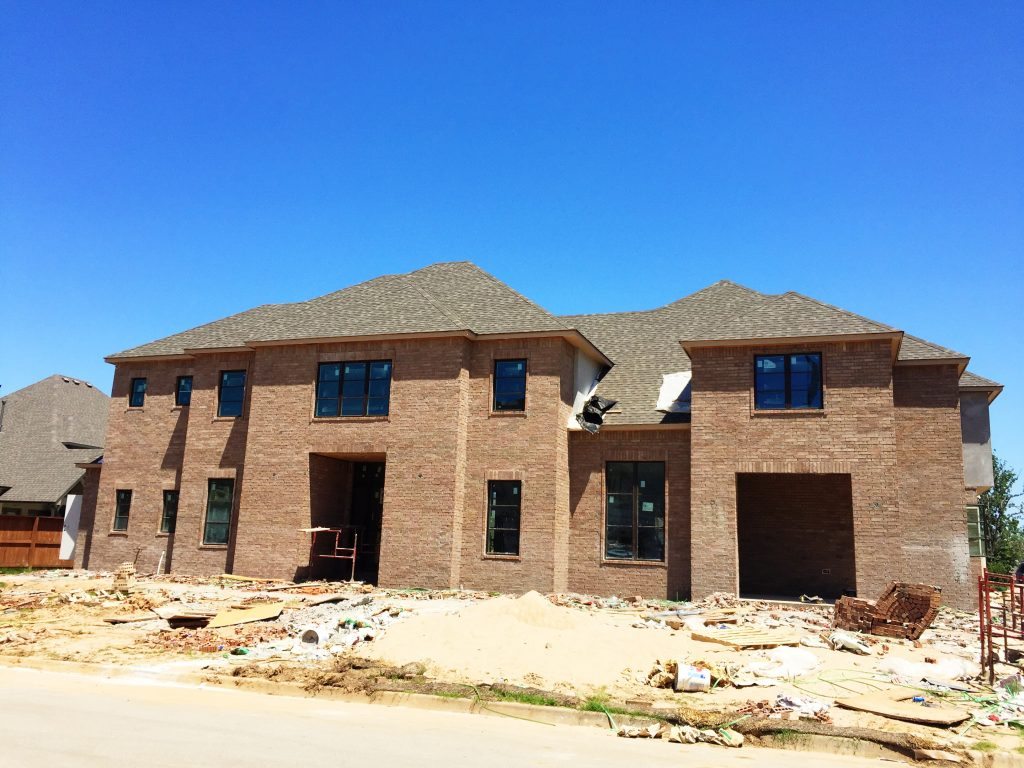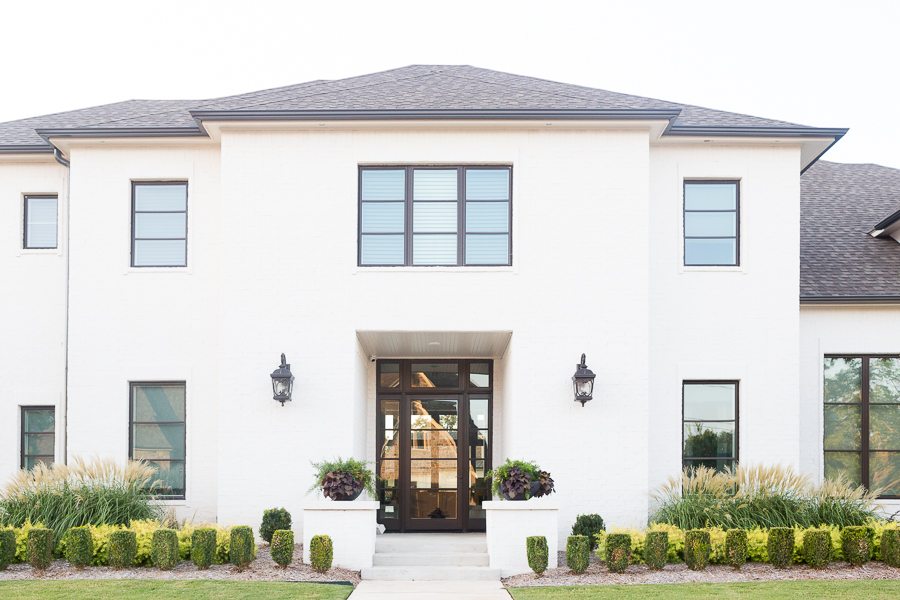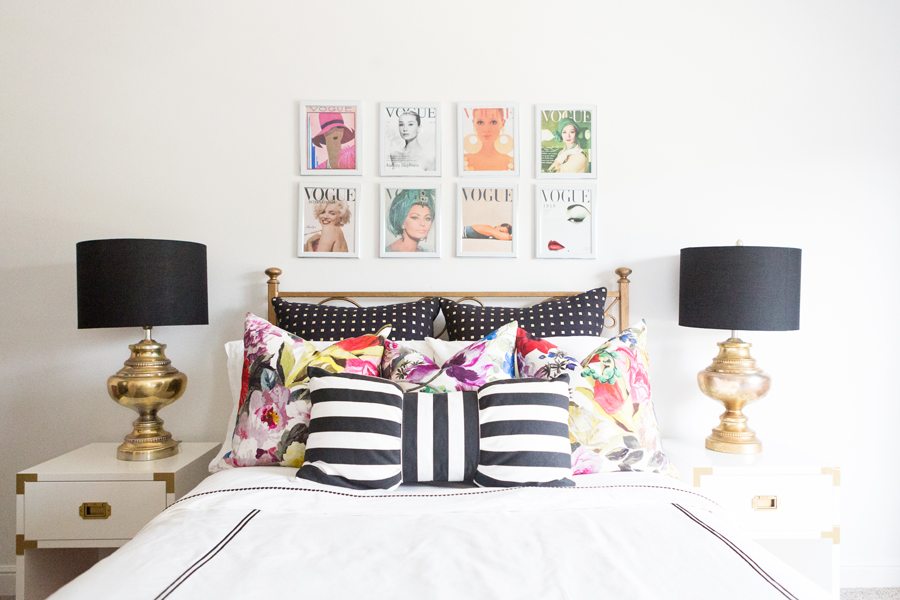 4. FLOWERS AND PLANTS –  If you want to brighten a space, add plants and flowers.  Plants and flowers add life, color, and movement to a room that is great for brightening any space!  Fiddle leaf figs are my absolute favorite tree to use for decorating and tulips and hydrangeas are my favorite flowers.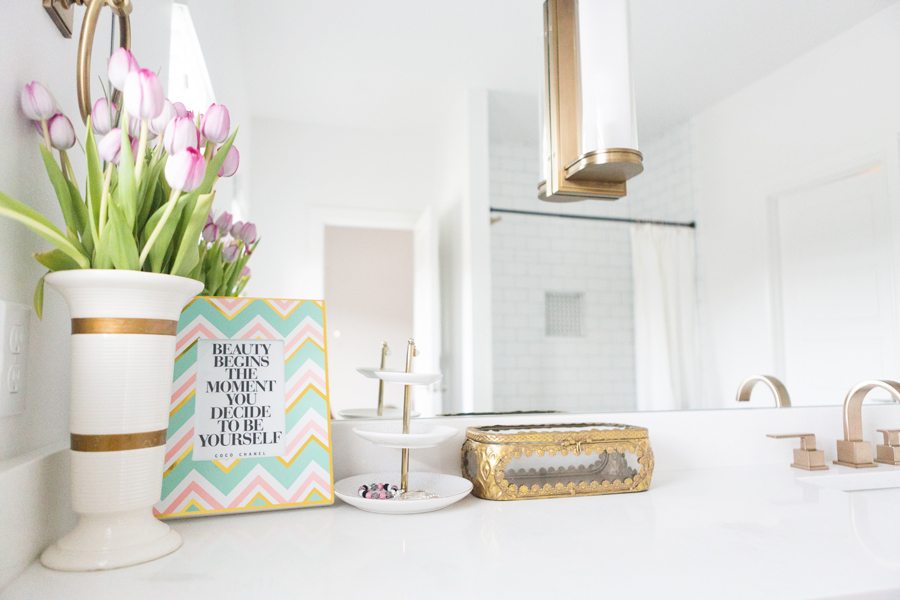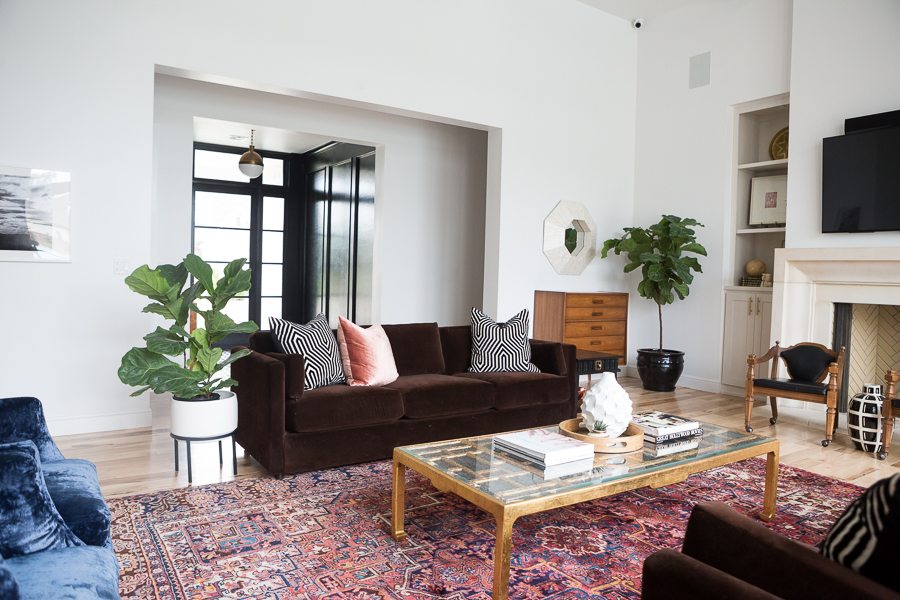 5.  My final tip for brightening any space is art.  If you didn't know, I sell my original print art HERE and would love for you to brighten your spaces with some of my art.  If you have a dark space, I love adding colored prints with white frames and white mattes.  Please go check out our shop and see if there is anything you like that you see and happy decorating ladies!
Thanks so much for joining me on this blog hop.  I am honored to be in the company of all these amazingly talented women!  Next up on the blog hop is Kathleen over at www.fadedcharmcottage.blogspot.com so please head on over to her blog now and check out her amazing tips for how to brighten your home!
"Please visit my other friends' blogs for more lovely home pictures and great tips!"