I've decided I need to start sharing more of my DESIGN PROCESS with you guys which is why I'm sharing 5 Tips for Boys Bedroom Design today as well as the design board I just completed for Easton's room.
HERE ARE ALL THE PRODUCTS WE ORDERED AND SOURCED FOR EASTON'S ROOM (Pictured Above).  I will discuss each in more detail below but I wanted to provide one easy place for you to access everything that we are using for Easton's room redo!
BRICK WALL MATERIAL | HOLLAND WOOD BED | RUG | NIGHT STANDS | SCONCES | WINDOW TREATMENTS | BEDDING | GREEN PILLOWS | STRIPED BOLSTER PILLOW| DAYBED (FOOT OF BED) | GALLERY WALL COLLAGE |
OR YOU CAN SCROLL AND TAP ON THE PICTURE TO SHOP EASTON'S ROOM DESIGN

With all this at home time we've been having, we've decided to tackle some projects around the house that have been left undone.  The top of that list being, the boys bedrooms.  We moved into our house 4 years ago and I have never once shown you the boys bedrooms and trust me, there is a reason for that.
When we moved into our house, I really focused most of my design efforts on the downstairs areas and neglected the boys rooms.  I've really never heard the end of it especially since we definitely didn't neglect Emmy's room and bathroom when we moved in – ha!  What can I say, I got a little carried away with Emmy's VOGUE themed bedroom.  (See below)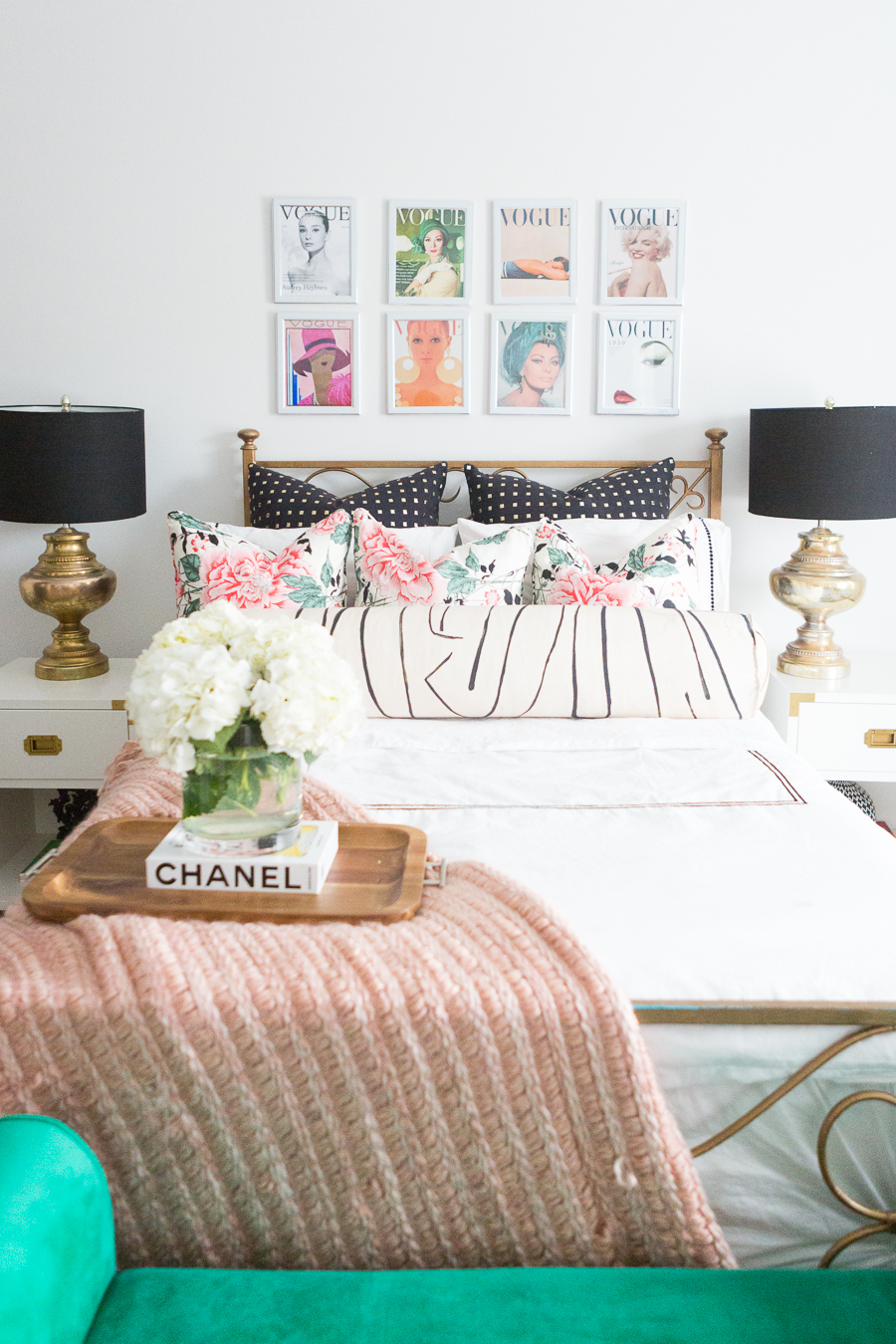 SHOP EMMY'S BEDROOM
| BEDDING | RUGS | LIGHT | VOGUE PRINTS | DAYBED | PILLOWS | BOLSTER PILLOW | NIGHT STANDS | LAMPS | Nighstand Option 1 | Nighstand Option 2
YOU CAN SCROLL AND TAP ON THE PHOTO TO SHOP EMMY'S VOGUE BEDROOM AS WELL.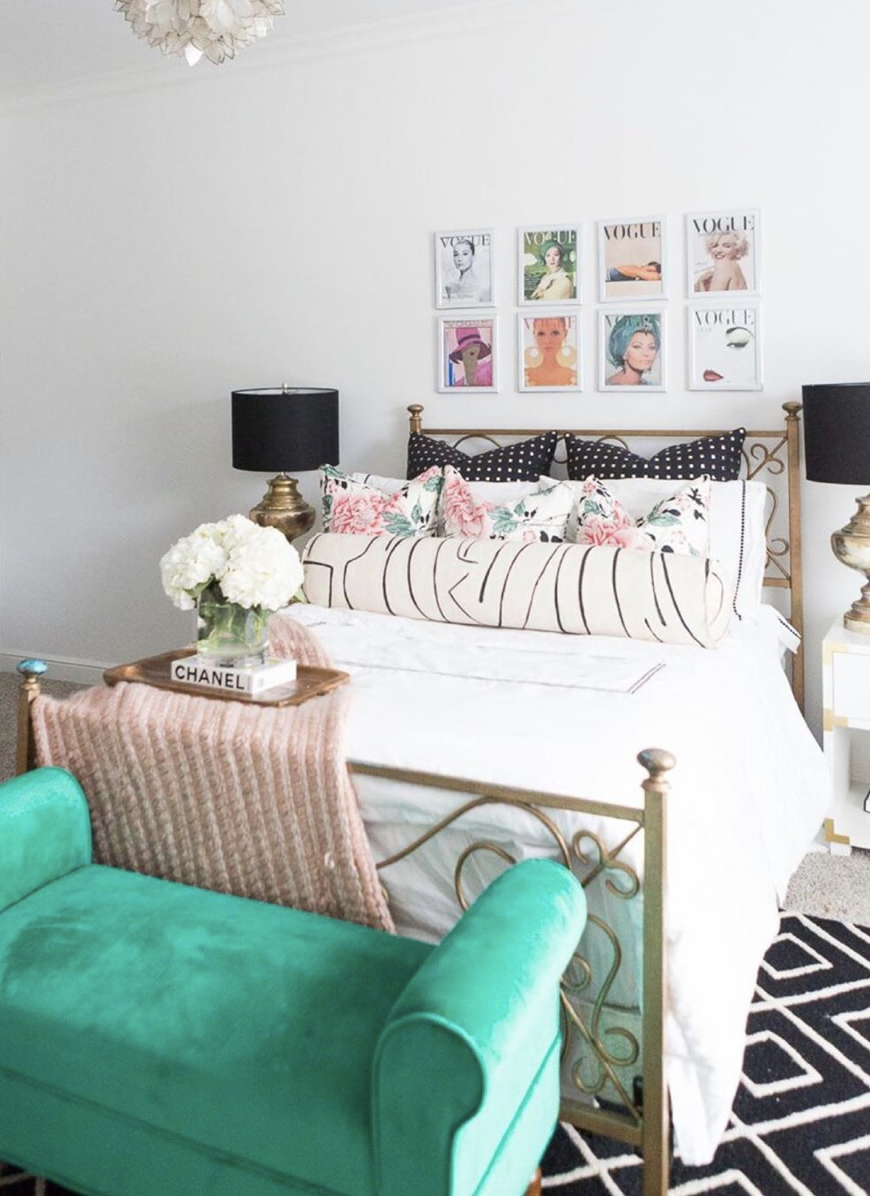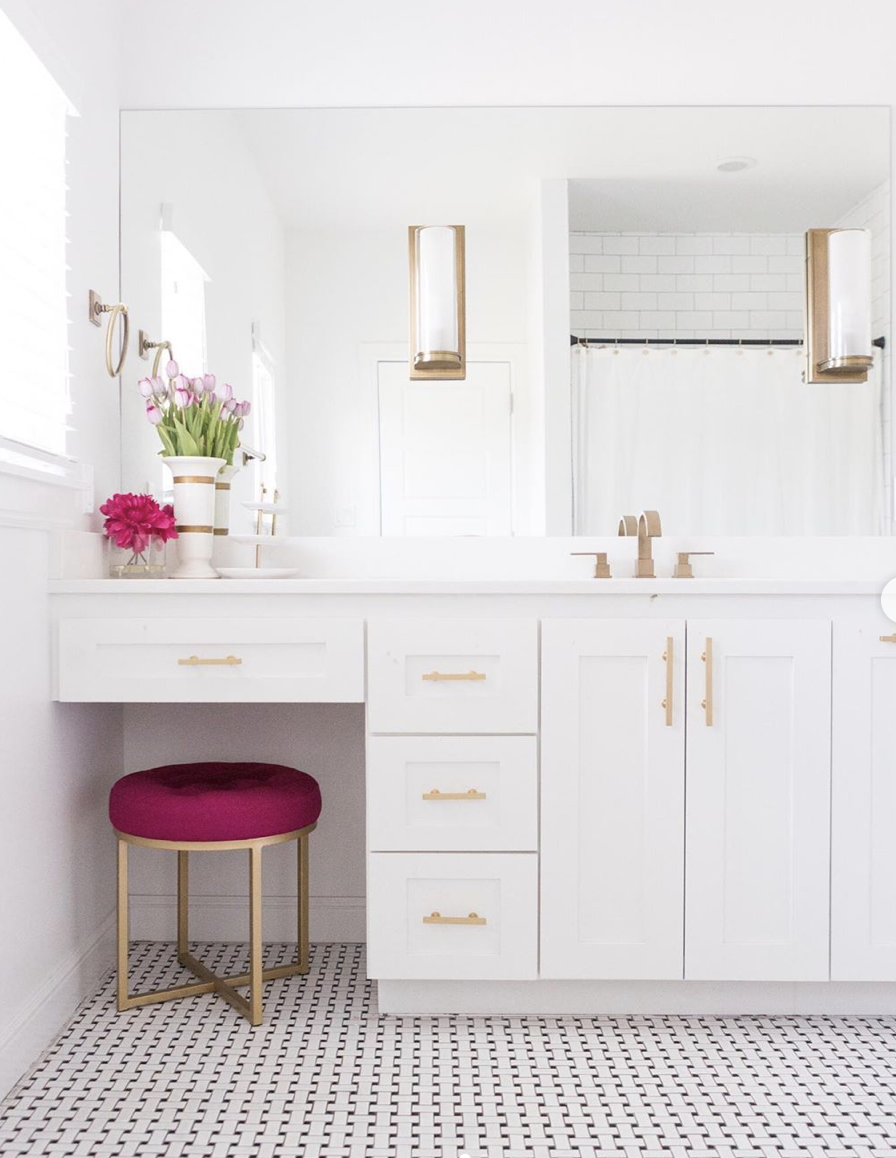 SHOP EMMY'S BATHROOM DESIGN

Well now that I've totally jumped ship and started talking about Emmy's bedroom design, let's get back to the topic at hand which is 5 Tips for Boys Bedroom Design
1. START WITH INSPO PHOTOS
I think it's always important to incorporate my kids into our house designs and especially their bedroom designs.  We always sit down together and look at Inso photos and make a list of things that are important to each kid.  This is definitely important with teens most of all!  Easton instantly was drawn to pictures that had wood or brick treatments on the wall like this from houseon8055.com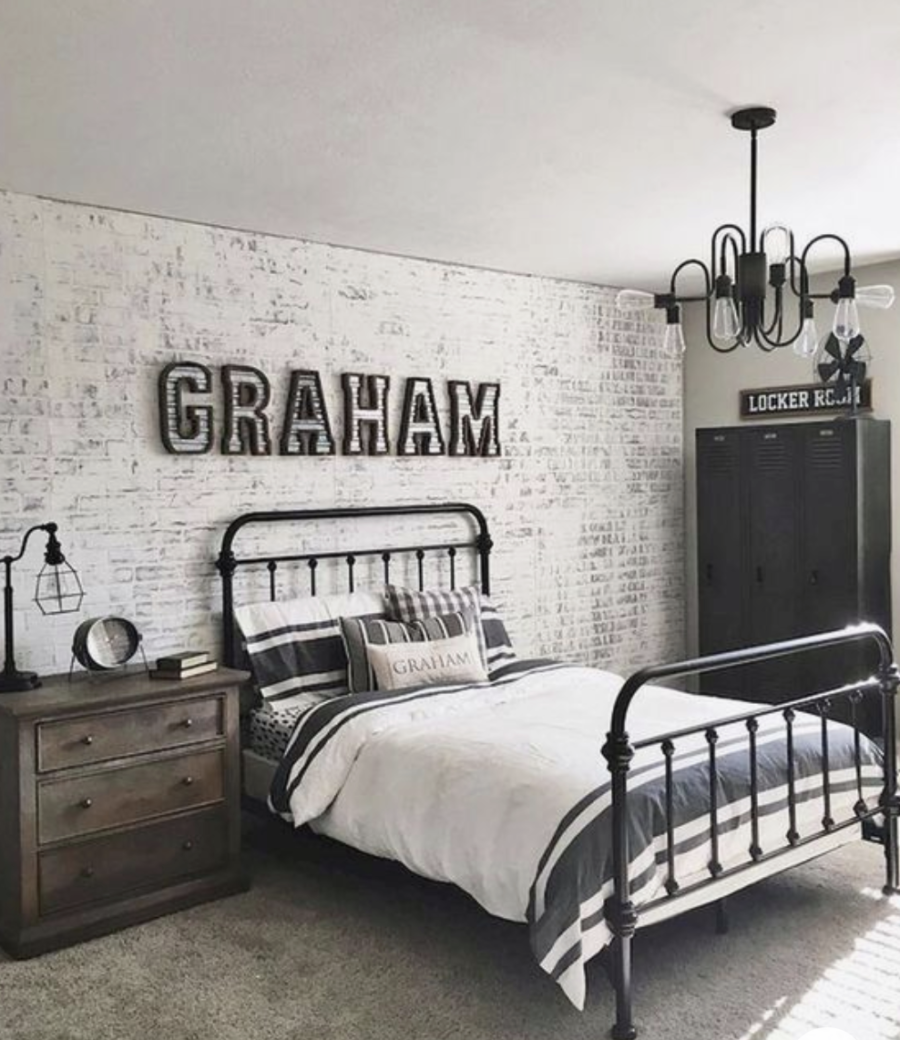 We decided to go for it on the brick wall right from the get go and chose this OLD CHICAGO BLANC brick flats. We've used this product before and absolutely love it.  It's a great thin Brick product that allows you to install an interior brick wall without fear of it being to heavy and needing to be a load bearing wall.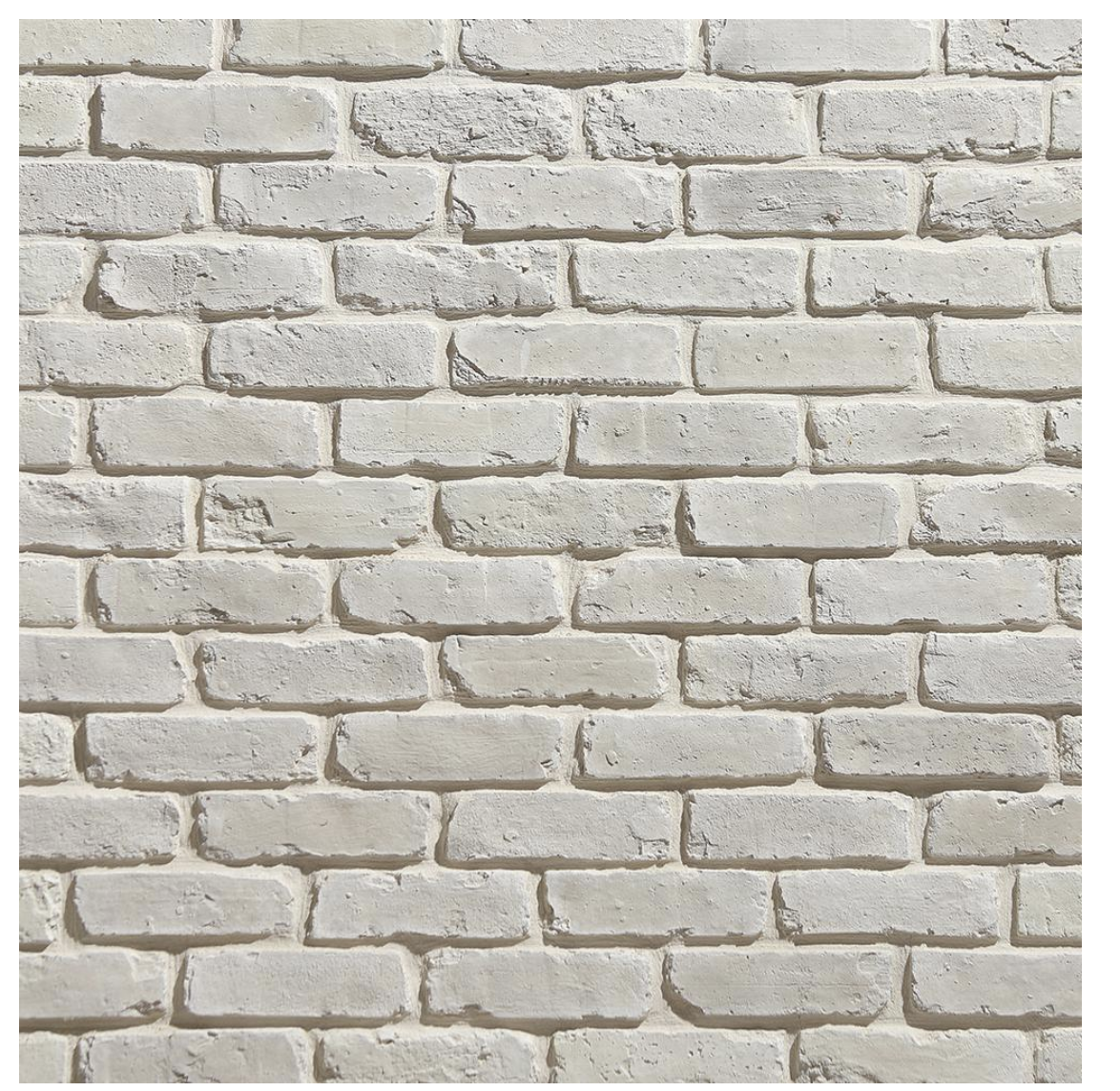 We used this same product in our Rebsamen Remodel and also a similar product in our Kane Remodel.  We will be doing a DIY and install video for you guys while we install this in Easton's room!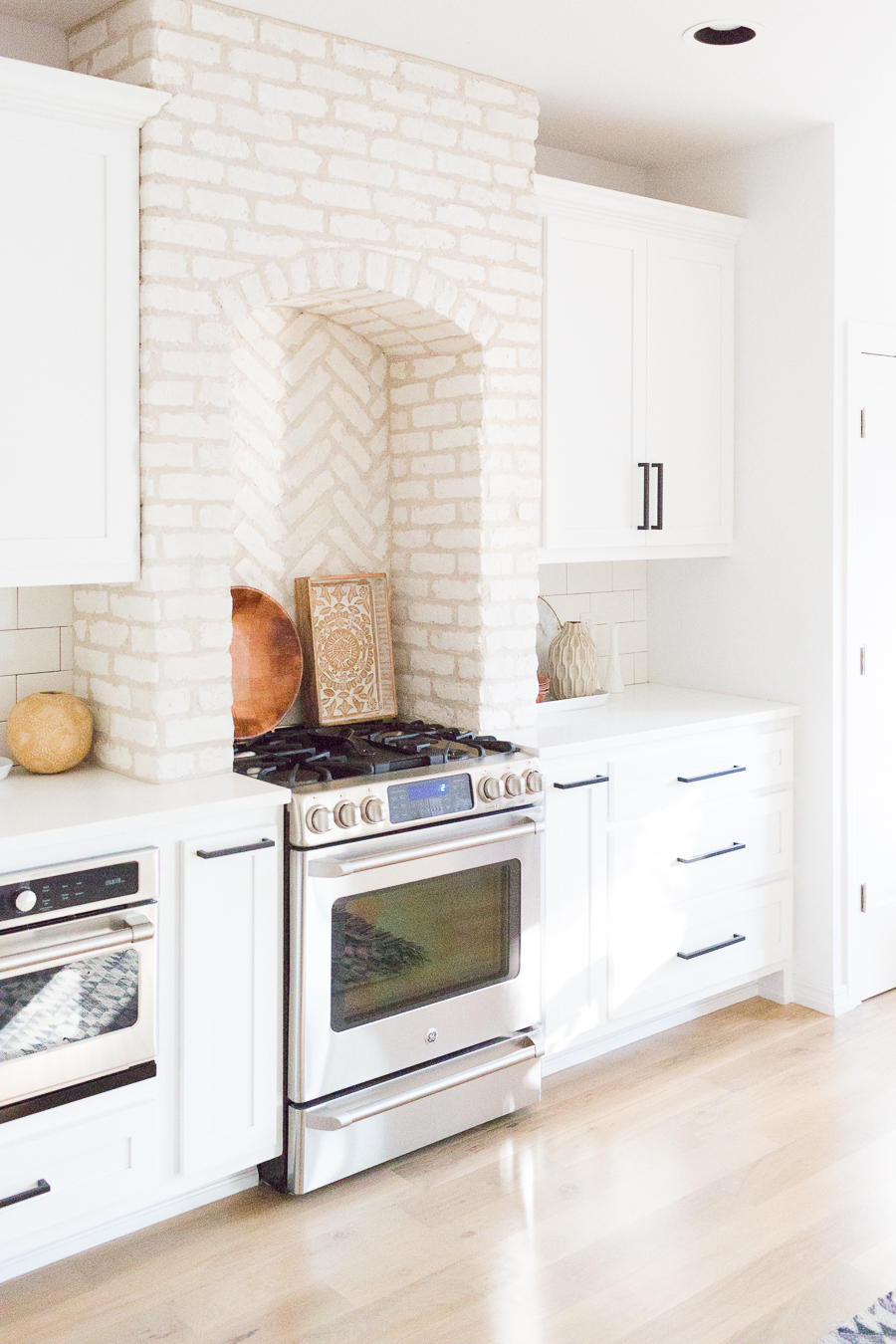 Easton also was drawn to a lot of pictures from RH TEEN which I wholeheartedly agreed with!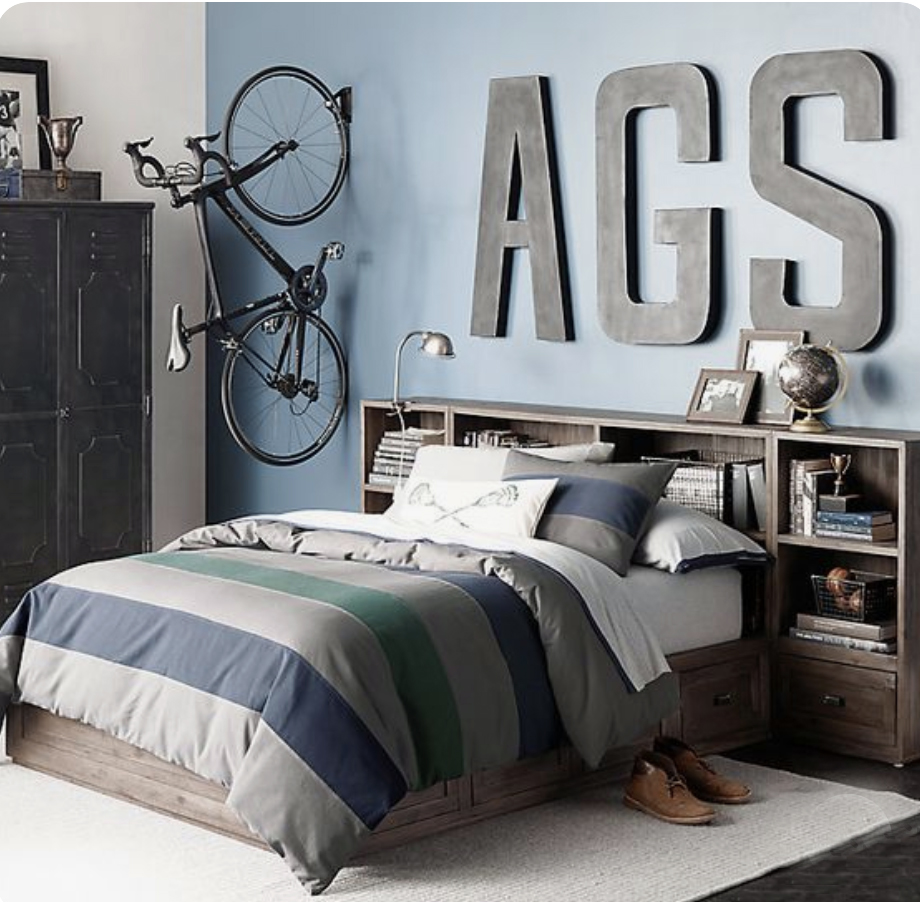 We also liked the vibe of this fun room from House and Home.  We definitely loved the moodier, edgier vibe in this room and the guitar painting on the wall.  Easton expressed he wanted to have a music theme using all his favorite album covers as the integral part of the design so we also pinned this room as an inspo photo as well!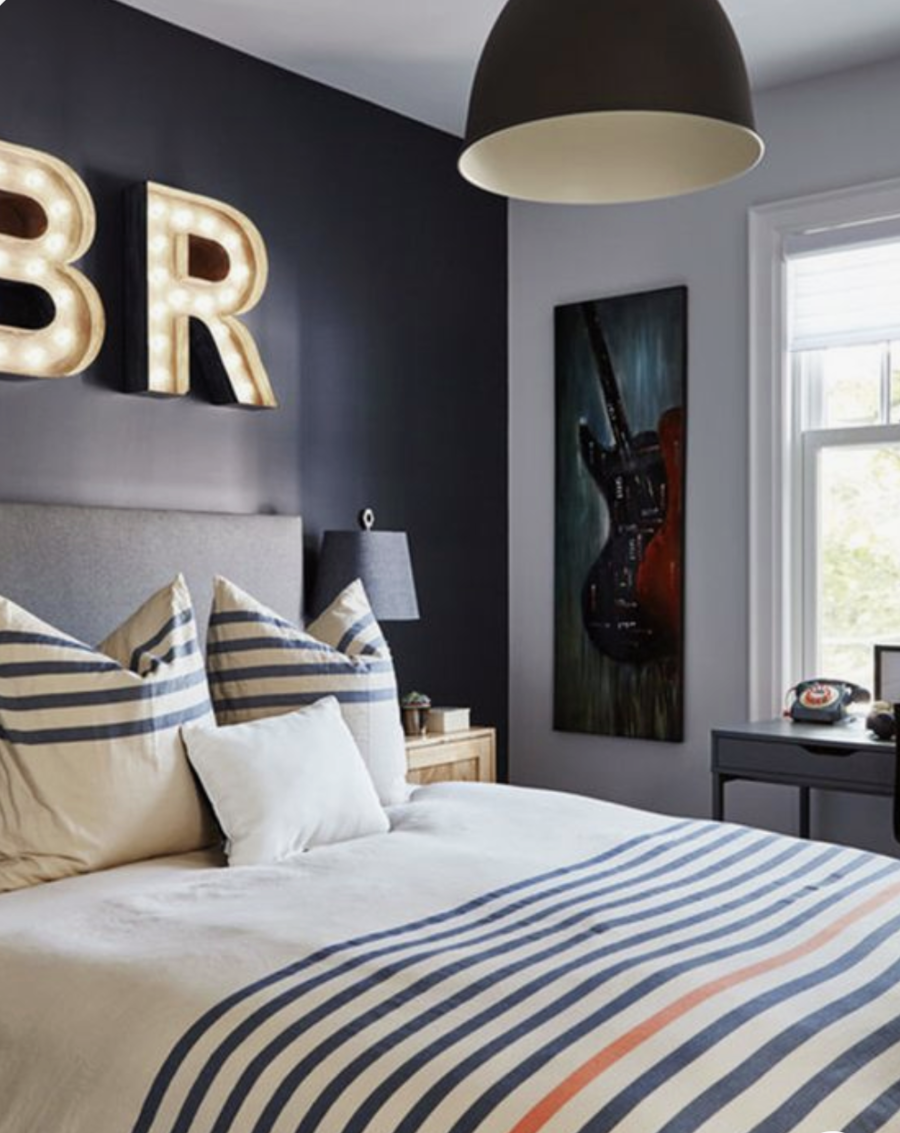 2.  LET THE BOY/TEEN BE INVOLVED IN THE DESIGN!
So had I been choosing, I would have really gone with the RH TEEN vibe, but as I mentioned, Easton's idea was much edgier – shocker! 🙂  He is a big fan of Drake and wanted to have the overall "theme of the room to be music centered.  So, our idea was to round up all his favorite album covers and do a big accent wall to the left of the bed using our new favorite Target gallery wall set.
You guys!  I've been USING THE HECK out of this TARGET GALLERY WALL SET and it's been a best seller on our blog and social media channels.  It's so affordable and easy to install and is such a great way to cover a tricky bare wall.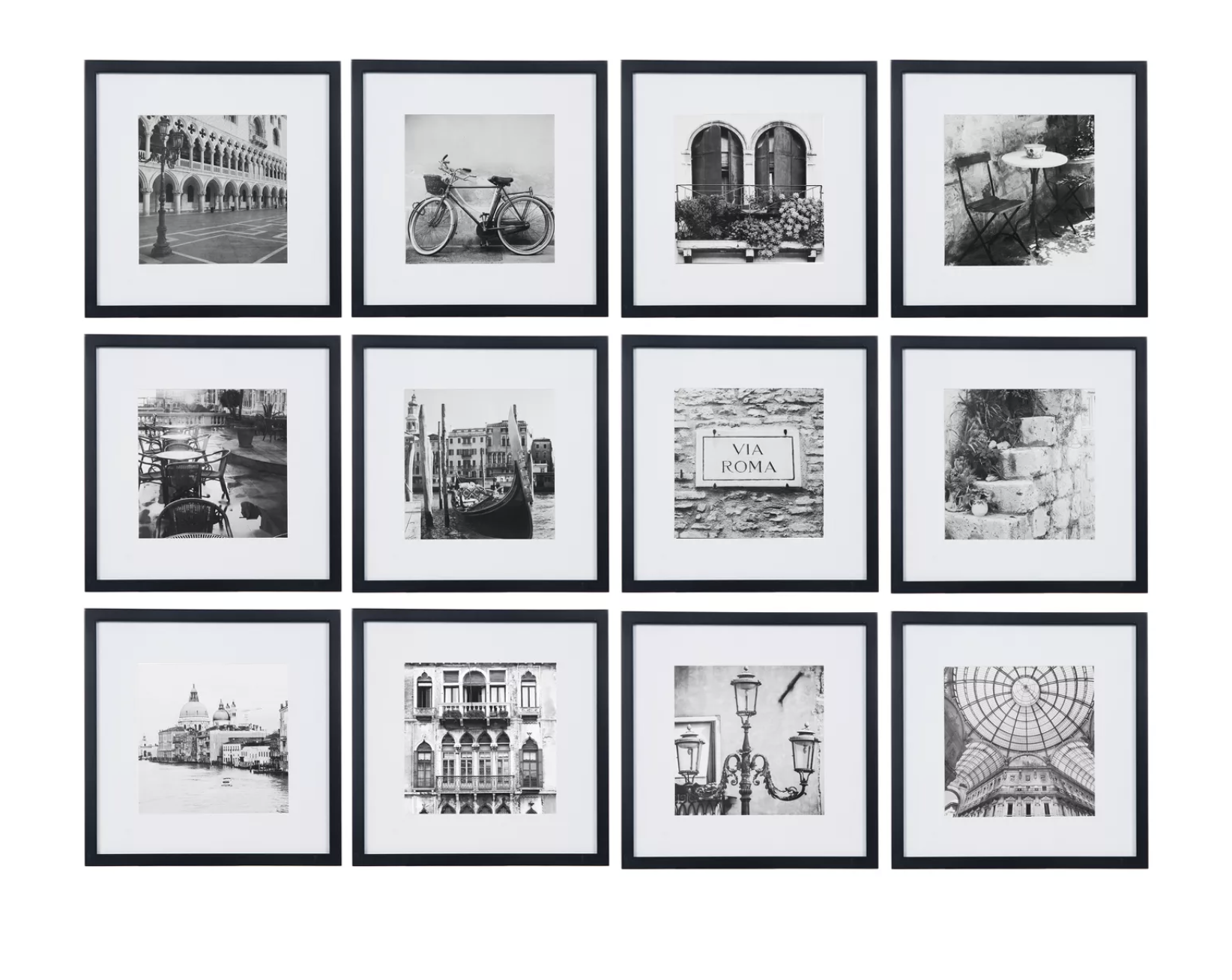 Easton has big plans to fill these frames with all his favorite album covers which I think is going to look pretty darn cool once we get it all done.  I also love that he feels connected to this room design and feels like it's him, BUT, thanks to this collage frame set, momma likes the LOOKS of it as well!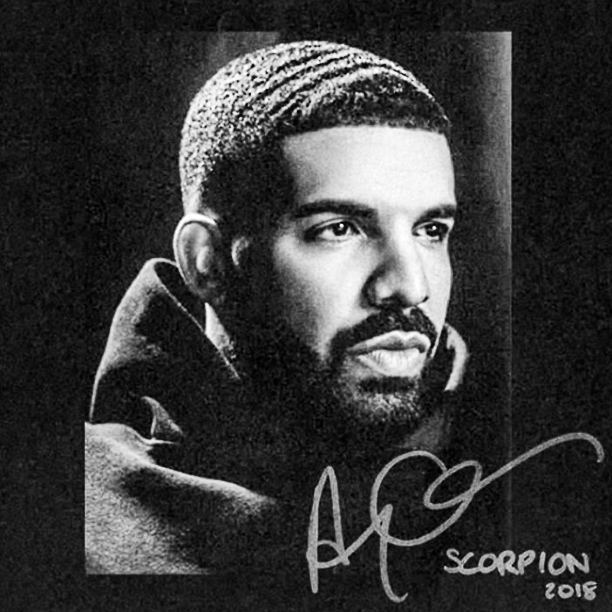 3.  CHOOSE A COZY RUG
Easton really wanted to be involved in picking out the rug in his bedroom.  He wanted cozy and specifically said that he wanted it to be "soft and fluffy" – ha!  He elaborated that he wanted it to be comfy for when his friends are over and the are all lounging or even sleeping — good gracious these boys will literally sleep anywhere — and hanging out.  We spent weeks looking through my photos from market and ultimately decided on a rug line that we both loved.  Easton loved it so much, in fact, that we decided to name the rug collection THE EASTON RUG COLLECTION – now available in CC and Mike THE SHOP.
We are so excited to launch this rug line and I have plans to put this rug line not only in Easton's room but in Cohen's room as well.  I also would LOVE one in our game room.  These beauties make fabulous living room rugs as well.  The texture is fabulous and they are so plush and cozy.  I also love the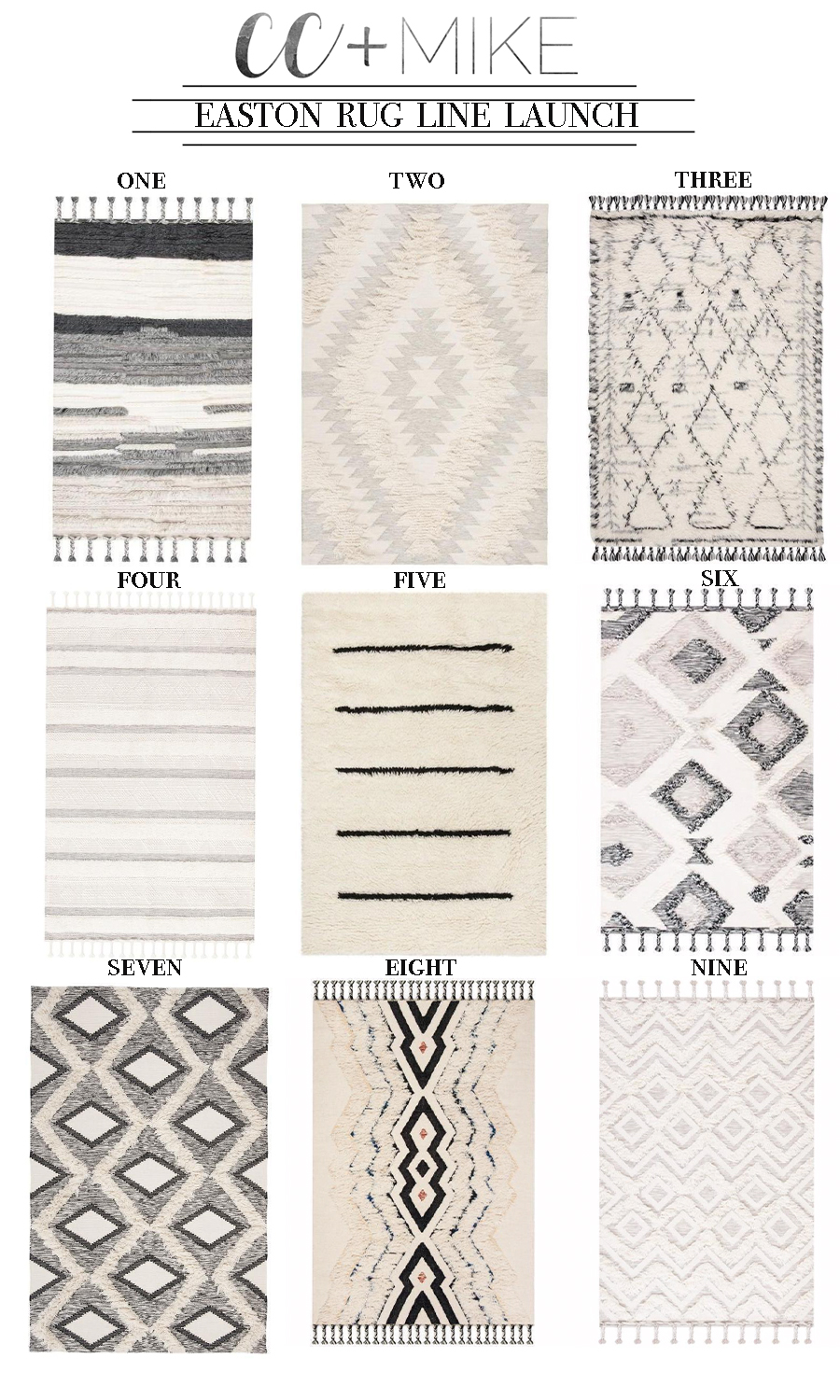 ONE | TWO | THREE | FOUR | FIVE | SIX | SEVEN | EIGHT | NINE
Make sure you check out the up close photos of these rugs on our website.  It really shows how beautiful the details on the rugs are!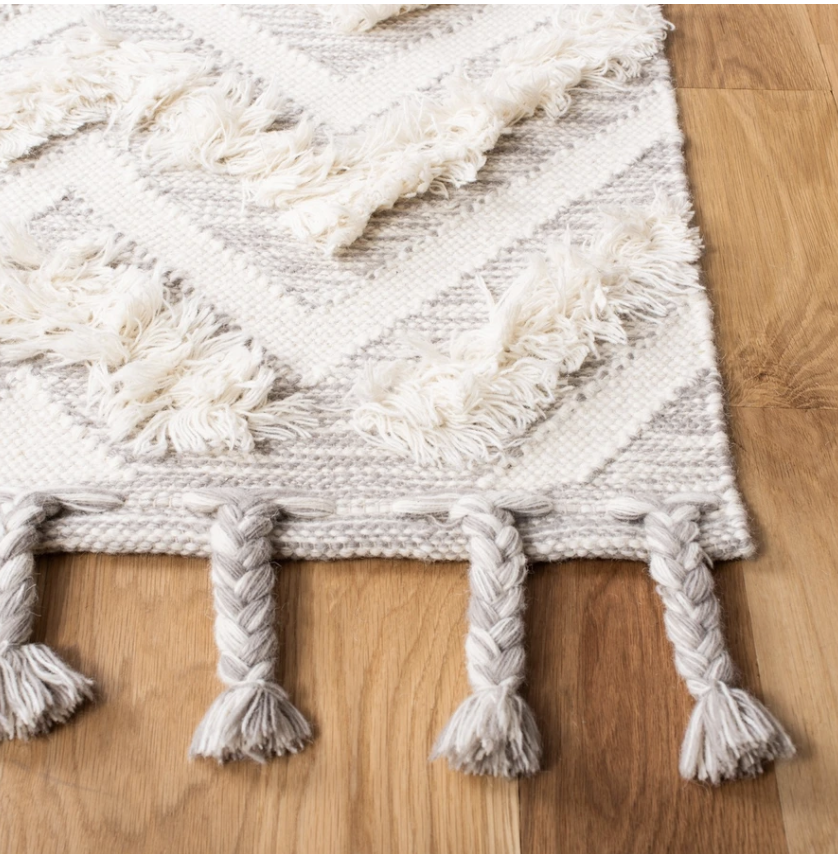 I hope you guys love the Easton rug line as much as we do!  I can't wait to see these rugs in your homes!  We are going to start working on the brick wall and painting in Easton's bedroom this weekend so hopefully we can get his room finished up and revealed soon so you can see how gorgeous this rug is in his bedroom!
4.  PICK THE PERFECT BED
I'm a big believer that a good bed and rug really anchor the room of a boys bedroom and well, any bedroom for that matter.  My three favorite beds two use in boys bedrooms are as follows (all available in CC and Mike THE SHOP).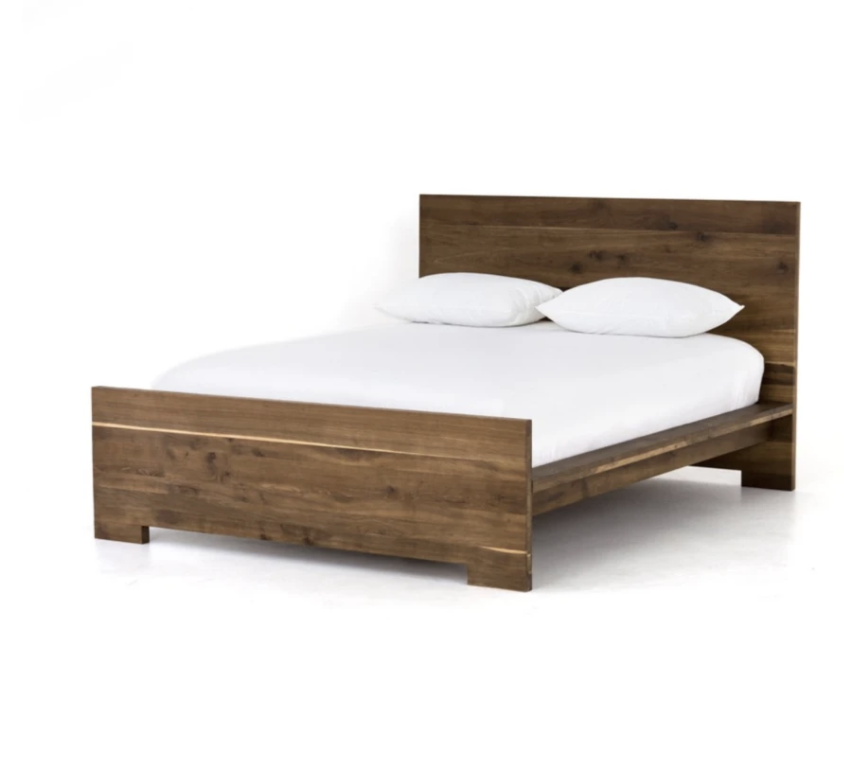 THE BLACK JENNY LIND STYLE BED – I especially LOVE these beds when doing two twin or full  beds in a room.  As you can see from the design board below, that is the look I went for in the Beaver Lake project and although we haven't revealed it yet, I can tell you that it is AMAZING and is one of my favorite ever — if not THE favorite ever — boys bedrooms I've ever designed.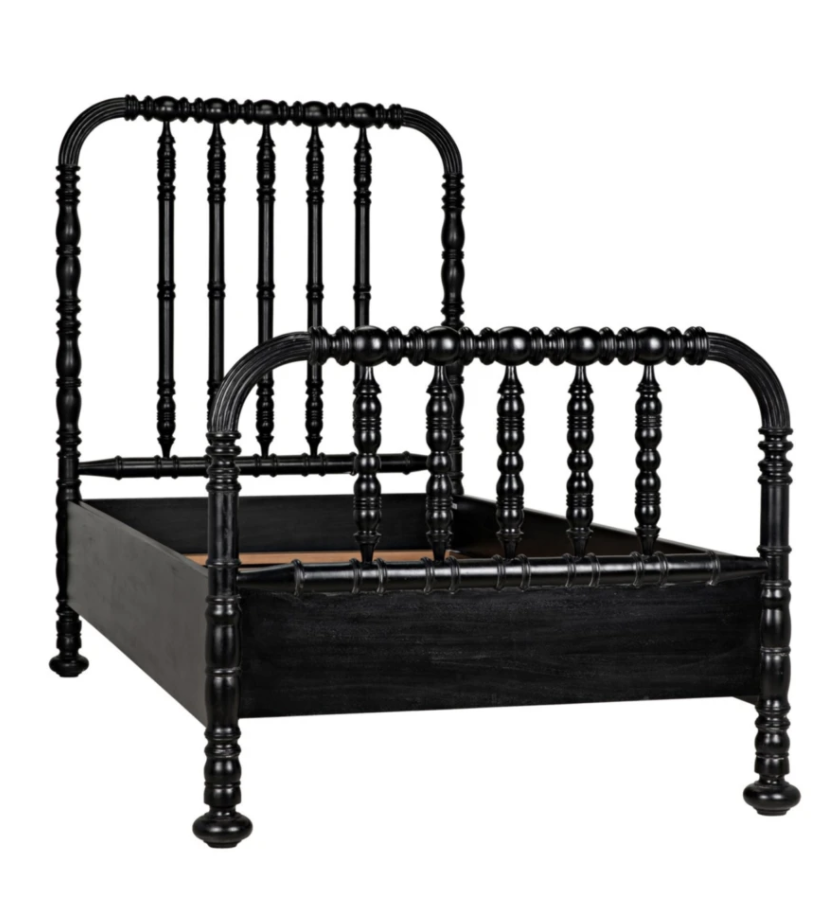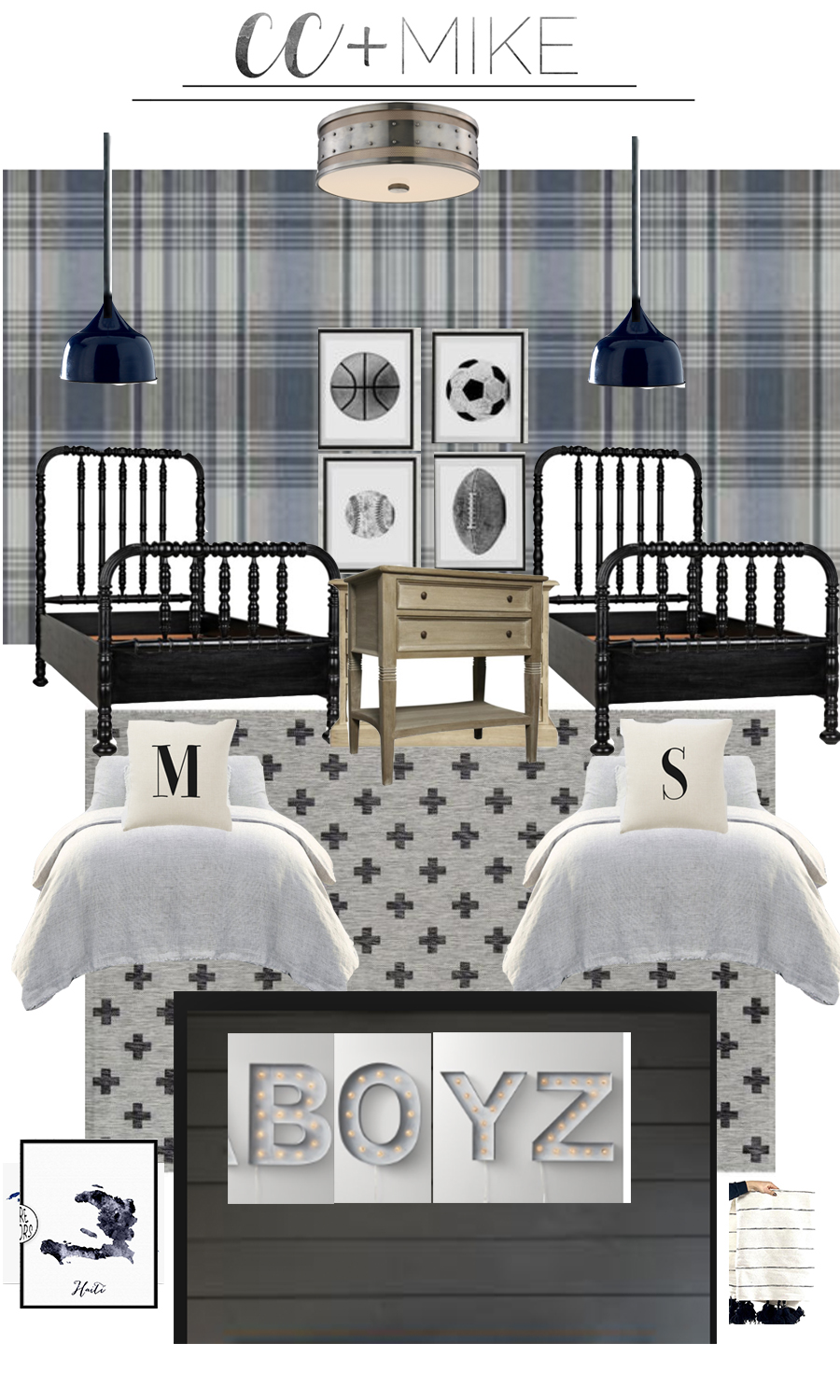 Another favorite bed I'm loving for boy teen bedrooms is the Sean Bed in CC and Mike THE SHOP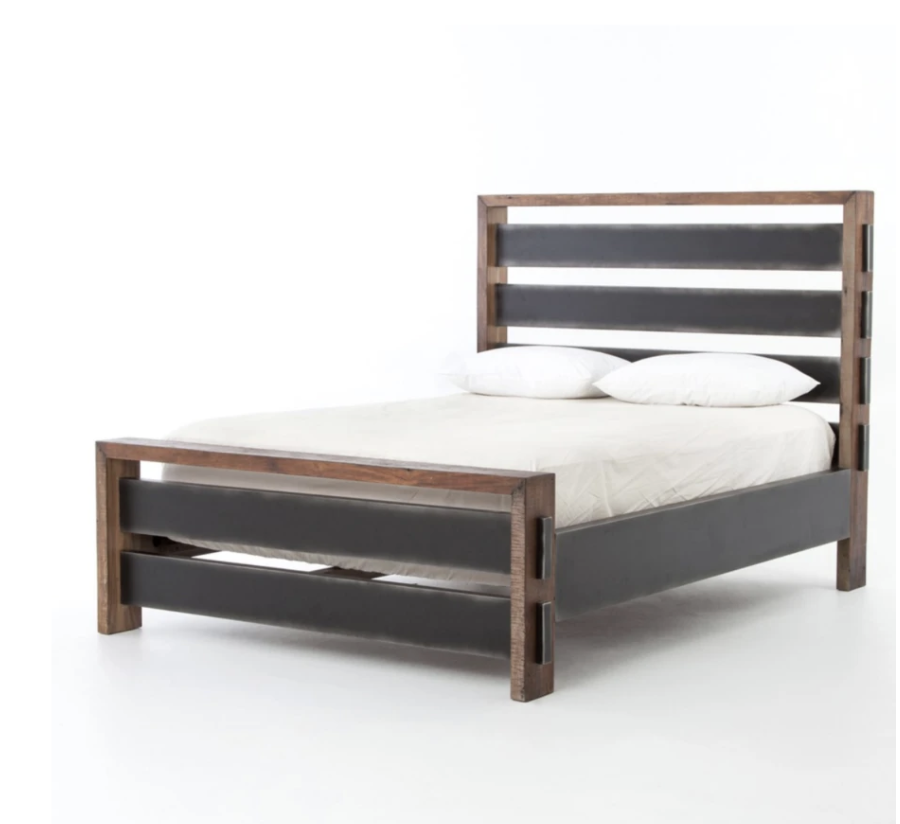 Some of the other furniture we are also incorporating in this room design from CC and Mike THE SHOP is the GRANT SOFA for the foot of his bed.  It's so cozy and soft and fits perfectly at the end of a queen bed.
We will also be using these new shagreen night stands on either side of the reclaimed wood bed.  I love the mixture of the wood bed, charcoal grant sofa, and these new night stands!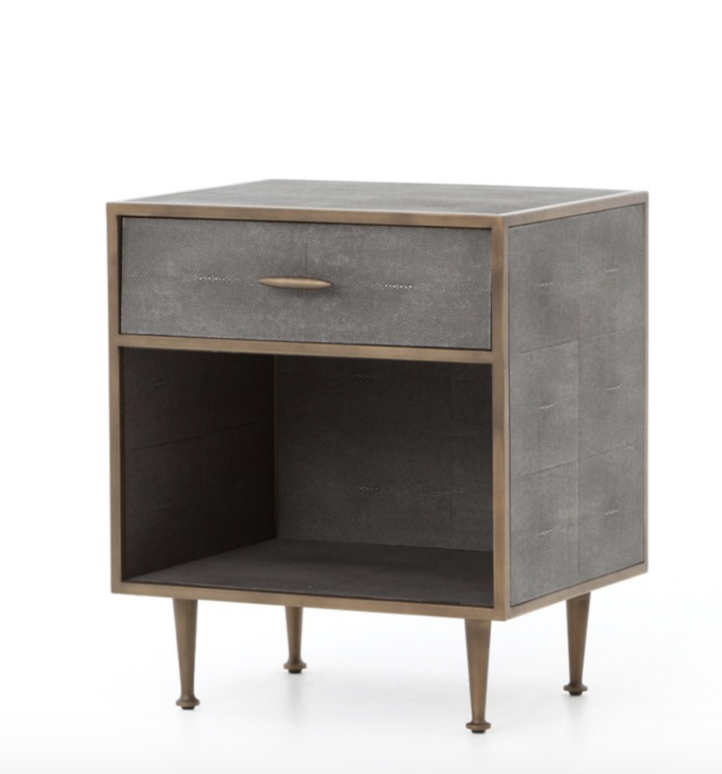 The night stands and bed will go on the brick accent wall we are doing and we will also be hanging THESE SCONCES above the night stands.  I LOVE these sconces so much and they are also new to CC and Mike THE SHOP.  They are plug in sconces so no hardwiring necessary and boy do they pack a punch!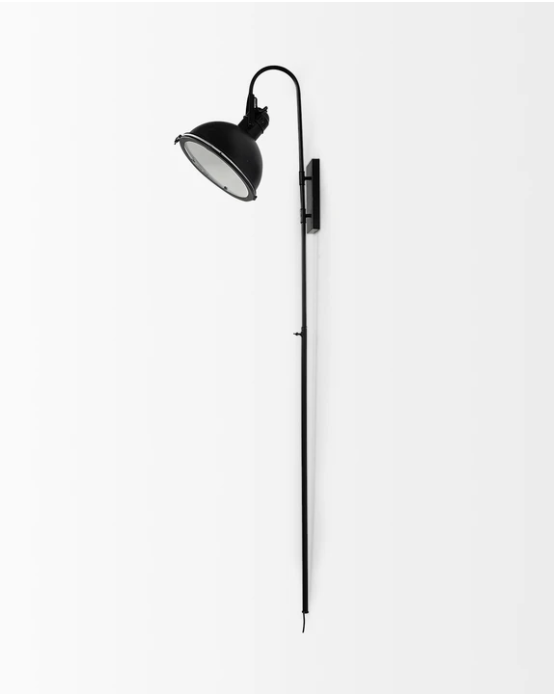 5.  ACCESORIZE LIKE A CHAMP
The final result really is about the accessories and it Easton's bedroom design we are adding some fun pillows, art, sconces and more!  I'm also super excited about the studded black window curtains we are using and the curtain hardware I found from Anthropologie.  We can't wait to reveal the entire room for you guys.
We just added two new quotes to CC and Mike THE SHOP.  We will be using one fo these framed sayings in Easton's room but haven't chosen which one yet. (THINGS THAT MATTER ARE HARD – one of our pastor's favorite quotes and something I repeatedly say to this kids, that all the best things in life are things that they will have to work hard for) and HARD WORK BEATS TALENT WHEN TALENT DOESN'T WORK HARD.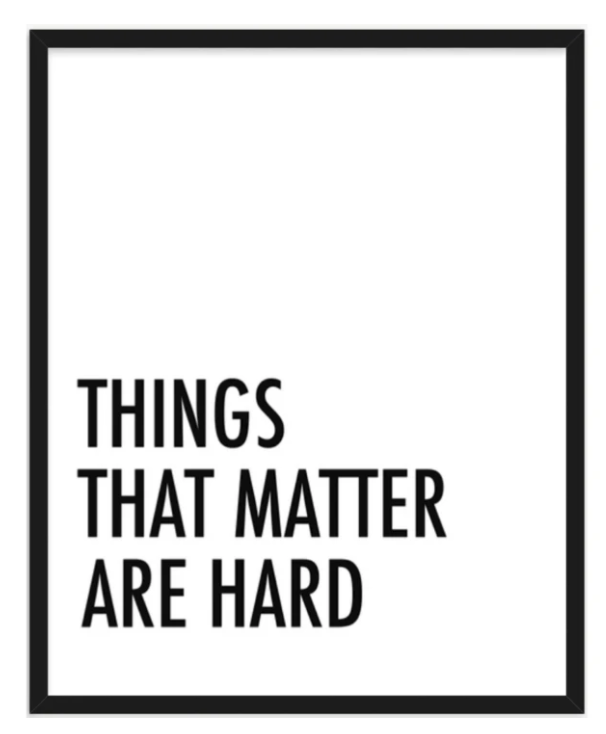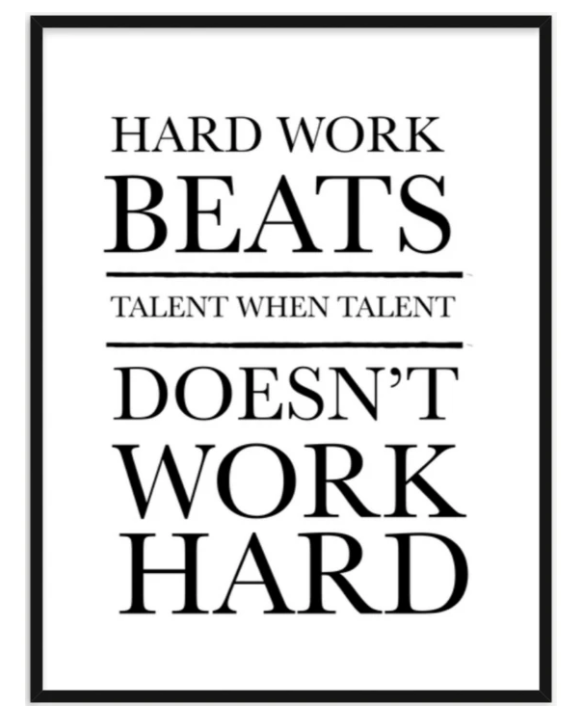 Another accessory I'm super excited about is this striped bolster!  I love how it looks in front of the green velvet pillows we also have pictured.  I think this is going to look so incredible with the black studded curtain panels I have picked out.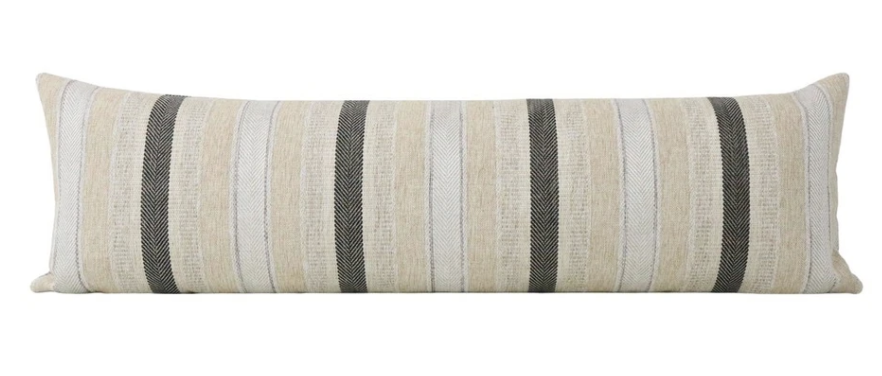 The studded curtain panels I mentioned are from POTTERY BARN KIDS.  They come in pink, black, and white.  I have actually used them in several projects and just got them for Easton's room and for our homework room project.  I'm pairing the panels with this awesome black and gold midcentury modern curtain hardware I found from Anthro.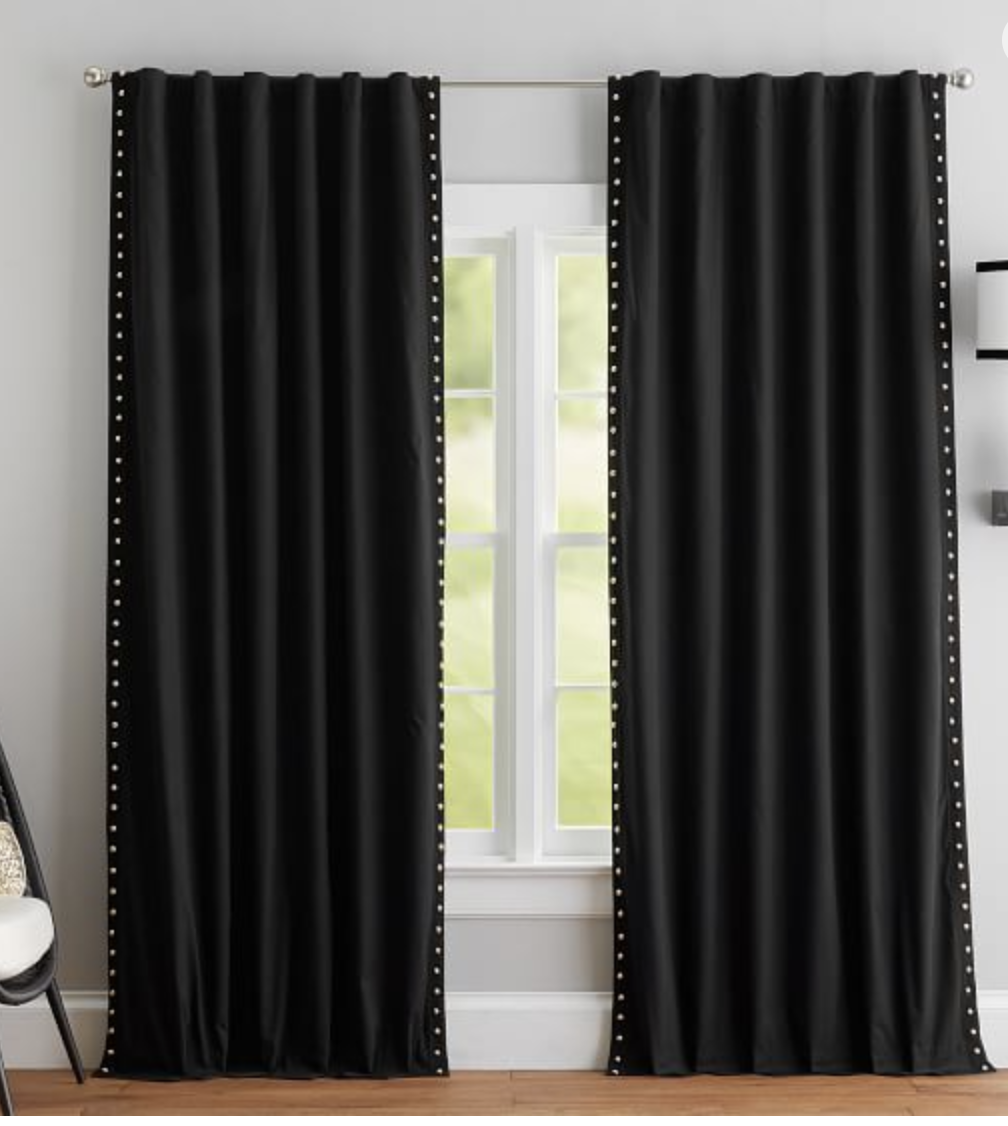 SHOP EASTON'S ROOM ACCESSORIES HERE:

Hope you enjoyed this Sneak Peek of what we will be working on this weekend – Easton's new teen room makeover.  We will be sharing stories throughout the process if you want to follow along with us on Instagram
With Love,
CC and Mike and the crew