It's funny how life works.  I signed us up for the One Room Challenge to teach Mike Miller a lesson (just keeping it real) but it was me who needed to learn the lesson; and I did just that throughout the course of this One Room Challenge.
To catch you up if you are finding our lifestyle blog for the first time, we build our own houses and move constantly and do the occasional home and RV flip.  We built the house we currently live in and moved in about a year ago.  Ever since then, we've had a sad little room right off our kitchen that has remained completely empty.  Several months ago I did a gorgeous modern home design board and took it to my husband.  It was FABULOUS you guys.  Like, seriously fabulous.  He took one look at it—or actually I should say he took one look at the price tag—and gave it an immediate NO.  I'm not going to lie….I was feeling sorry for myself after that and ok, maybe a little bit ticked off.  So, I signed us up for the One Room Challenge and told him if we couldn't do the sitting room, I was going to use what we already had and redo the room on only a $500 budget, but he would have to help me.  I thought I was really going to show him and he would end up wishing we would have done the original sitting room idea; but the funny thing is, it was me who learned a much needed lesson throughout this process.
What lesson did I learn?  It's all about perspective.  It's all about how you look at things.  It's all about choosing to see what you have and what you've been blessed with instead of focusing on what you don't have.  This is one of my favorite quotes and I needed to be reminded of it:
"The secret to having it all is knowing that you already do."
Sure, I could have spent a large sum of money on that sitting room that I thought I had to have, but maybe I needed someone to challenge me to get over myself.  Maybe I needed a major perspective change.  Maybe I needed to realize that I already had it all.  I just needed to be motivated to use it.  Thanksgiving is coming up and I just keep thinking about gratitude.  Like I said, life is all about perspective.  When I was looking at my empty room and feeling sorry for myself , I was mad, angry, and a little bit resentful that Mike Miller said no to the sitting room idea if I'm being honest.  But you guys, look what a simple change of perspective can create.  There is beauty everywhere, if only you are willing to see it.  The secret to having it all, is knowing that you already do.  
So without further ado, I give you our $500 breakfast nook on a budget.  And yes, we stayed within the $500 budget AND we used items we already had, either in our garage or my husband's work warehouse, or from around the house.  The only items I bought were the fabric to recover the chairs and the clear coat, two more blue plates that I needed to complete the chinoiserie wall collage, and a few potted plants that totaled $33.75.   Here was my budget breakdown:
$130 on fabric
$17 on clear coat
$300 on chair refinishing (after I stripped one chair and realized I needed to call in the pros which you can read about in Week 1 and Week 2)
$68 on remounting my Rosemary beach wall art into the bamboo frames
$33.75 on plants
Total – $548.75
Here is where I got resourceful.  I sold a piece of decor to a friend and made $50 and added that to my budget which means I actually came in $1.25 UNDER BUDGET.
Here is what I repurposed from around my house for the budget breakfast nook makeover:
 Stole my Elodie Rug from my study and moved it to the breakfast nook.
 Stole my kids Ikea table from their homework room and moved it into the breakfast nook.
 Used a table I got from a thrift store as a bar cart instead of buying this one from Target that I really wanted (total self control here).
Used some bamboo frames from a thrift store that I got several months ago that were sitting in a closet
Used a special piece of art – My Grandma's painting of a little girl that I have been waiting to use in the perfect space.
Used a plant stand that I had in my dining room that wasn't working there so I moved it to the breakfast nook.
Used chinoiserie plates that I collected from thrift stores over the years that I just had stored in my dining cabinets.
Used a frame from my daughter's bedroom
OK enough talk.  I'll let the pictures do the talking.  Sure it's not perfect.  Sure I would have loved that bar cart and probably a million other things but did I NEED it?  NO.  What I needed was a perspective change.  Mike Miller, you were right.  I can't believe I just said that.
If you want to catch up on our past weeks in the challenge – Week 1 | Week 2 | Week 3 | Week 4 | Week 5|
Hope you enjoy our $498.75 breakfast nook makeover.  You can shop my breakfast nook on a budget look here.  Also, Rosemary Beach wall art in the gold bamboo frames can be purchased through my print shop!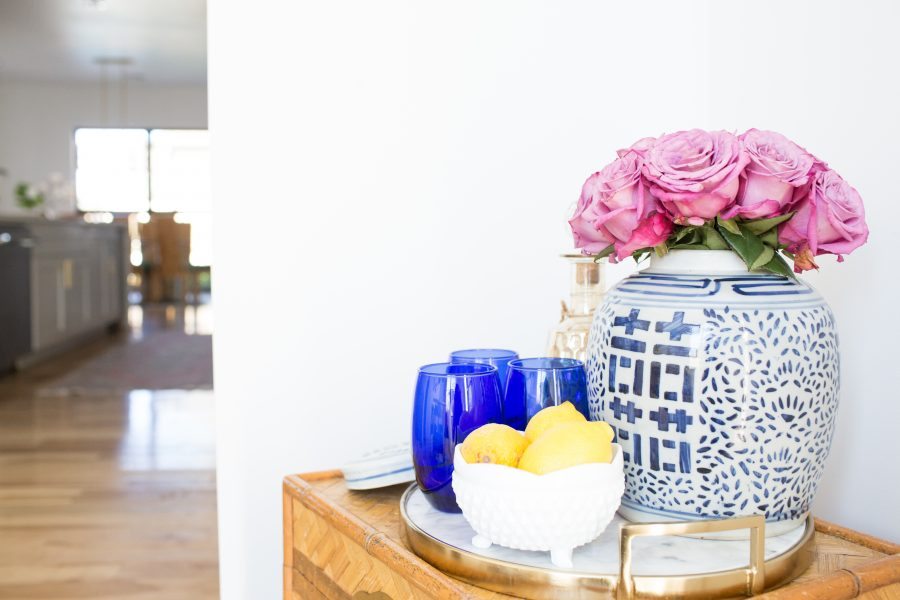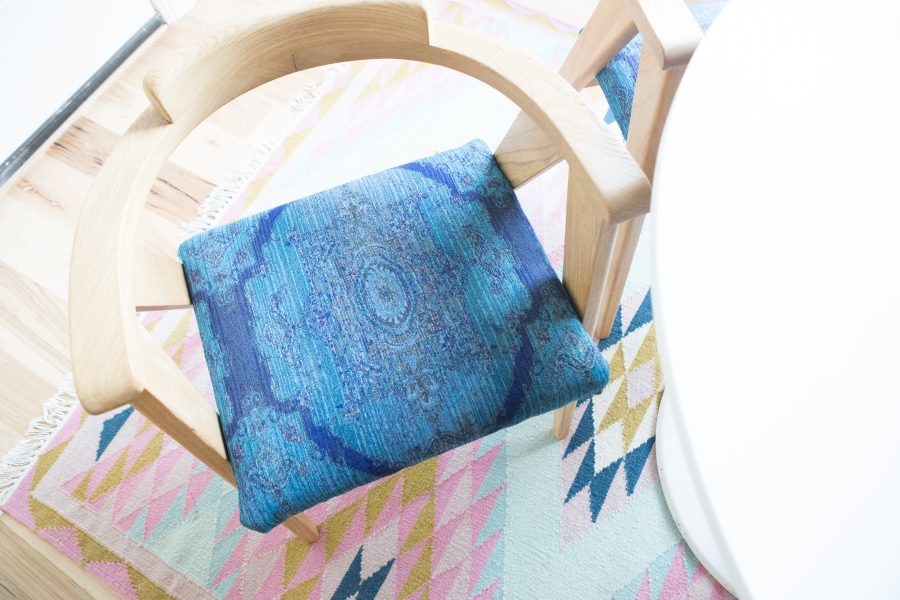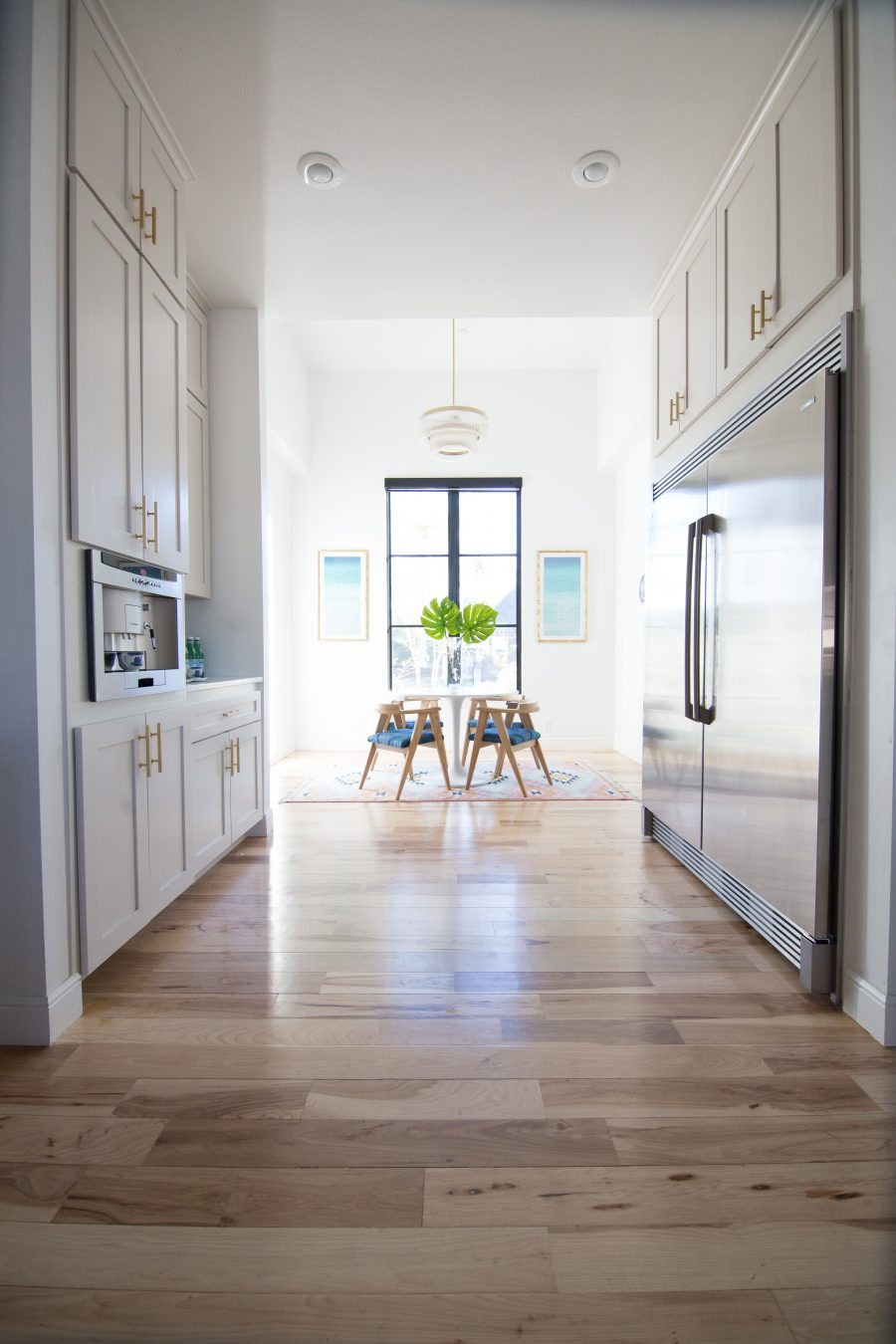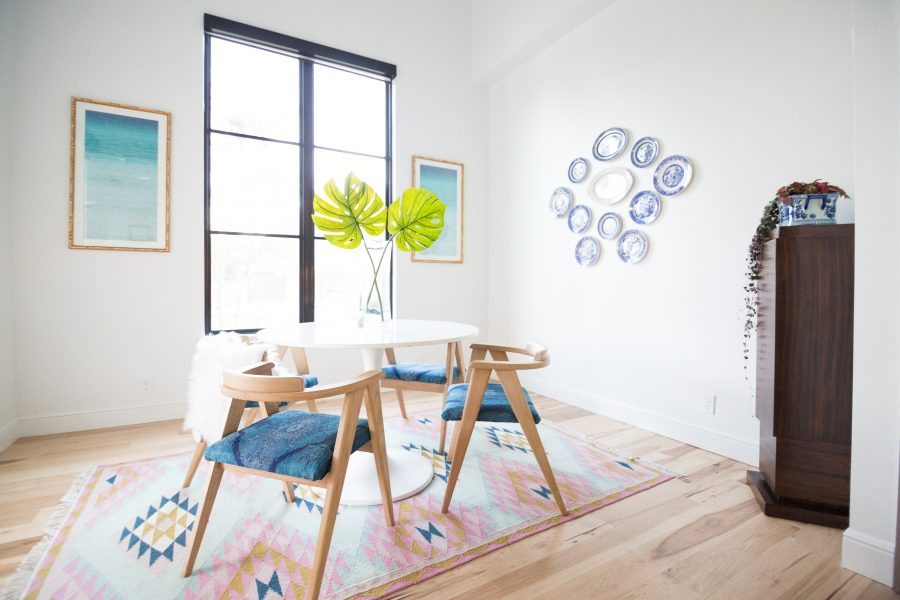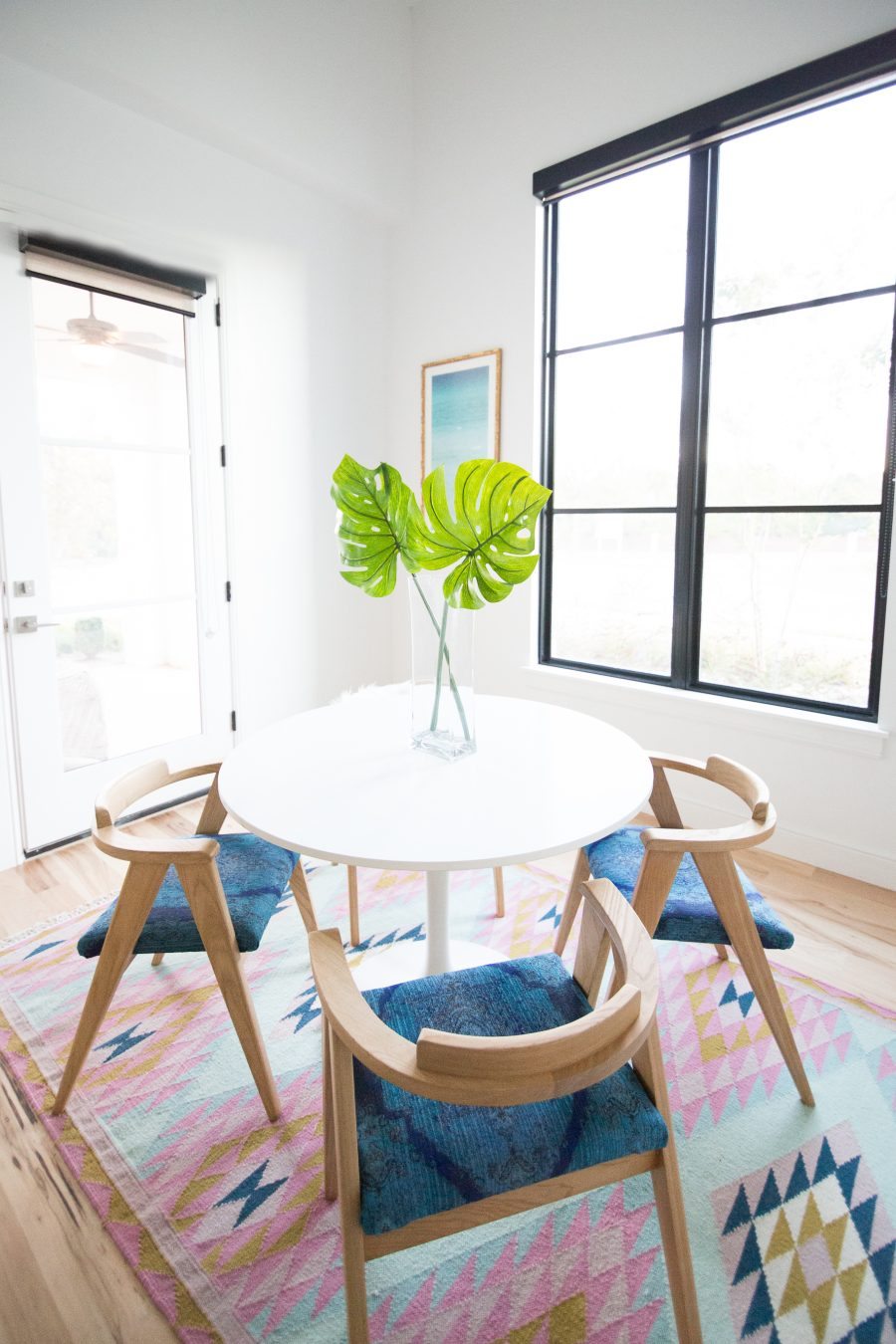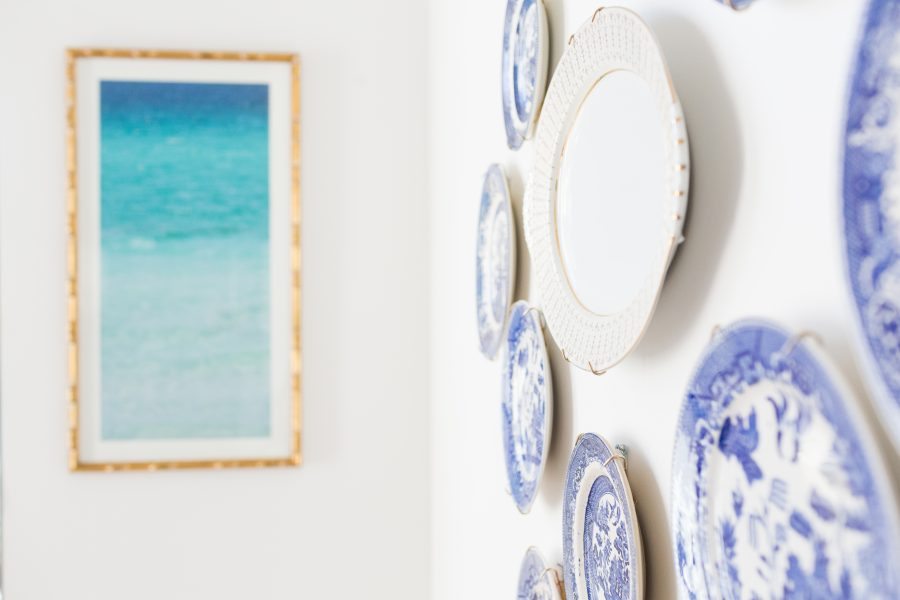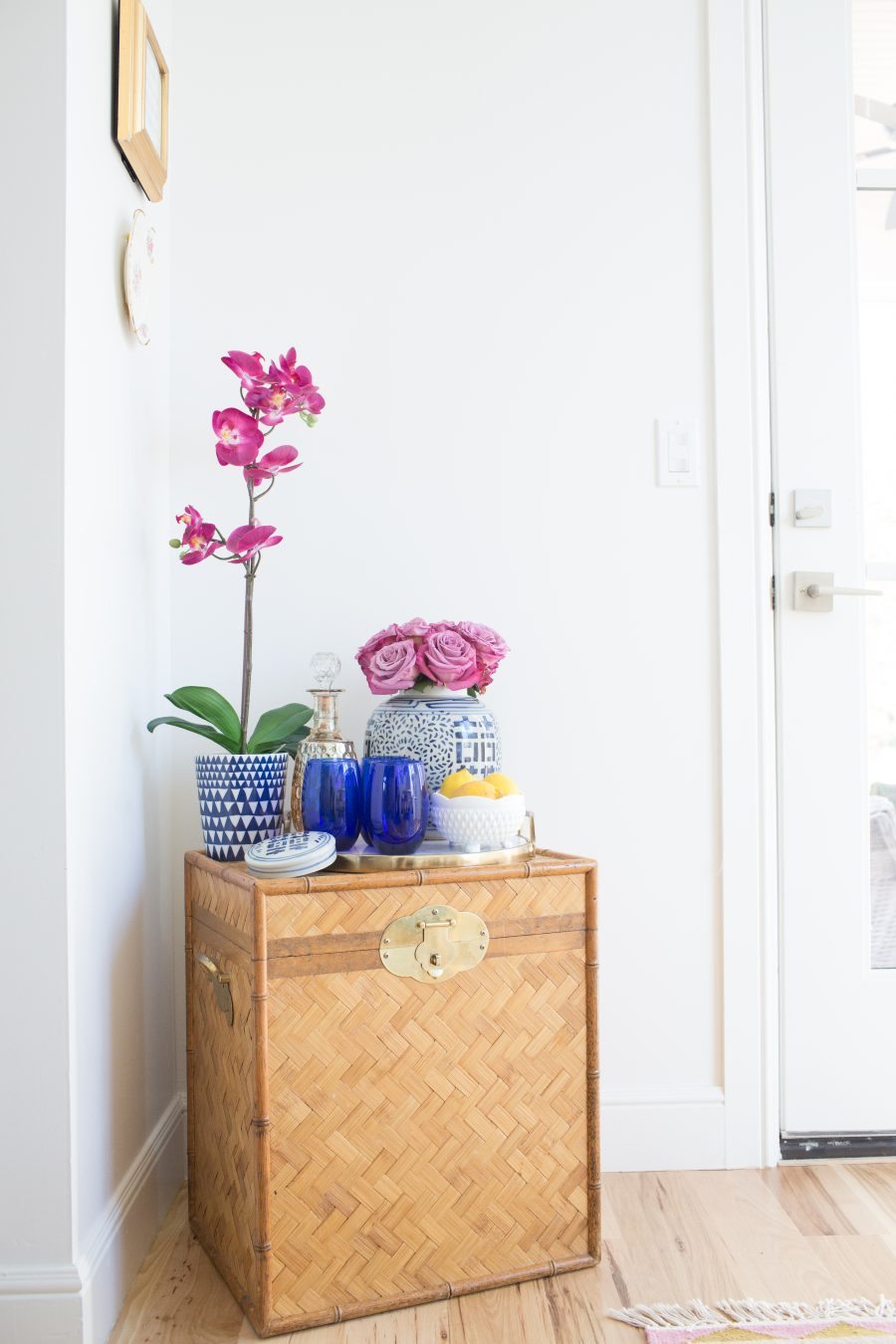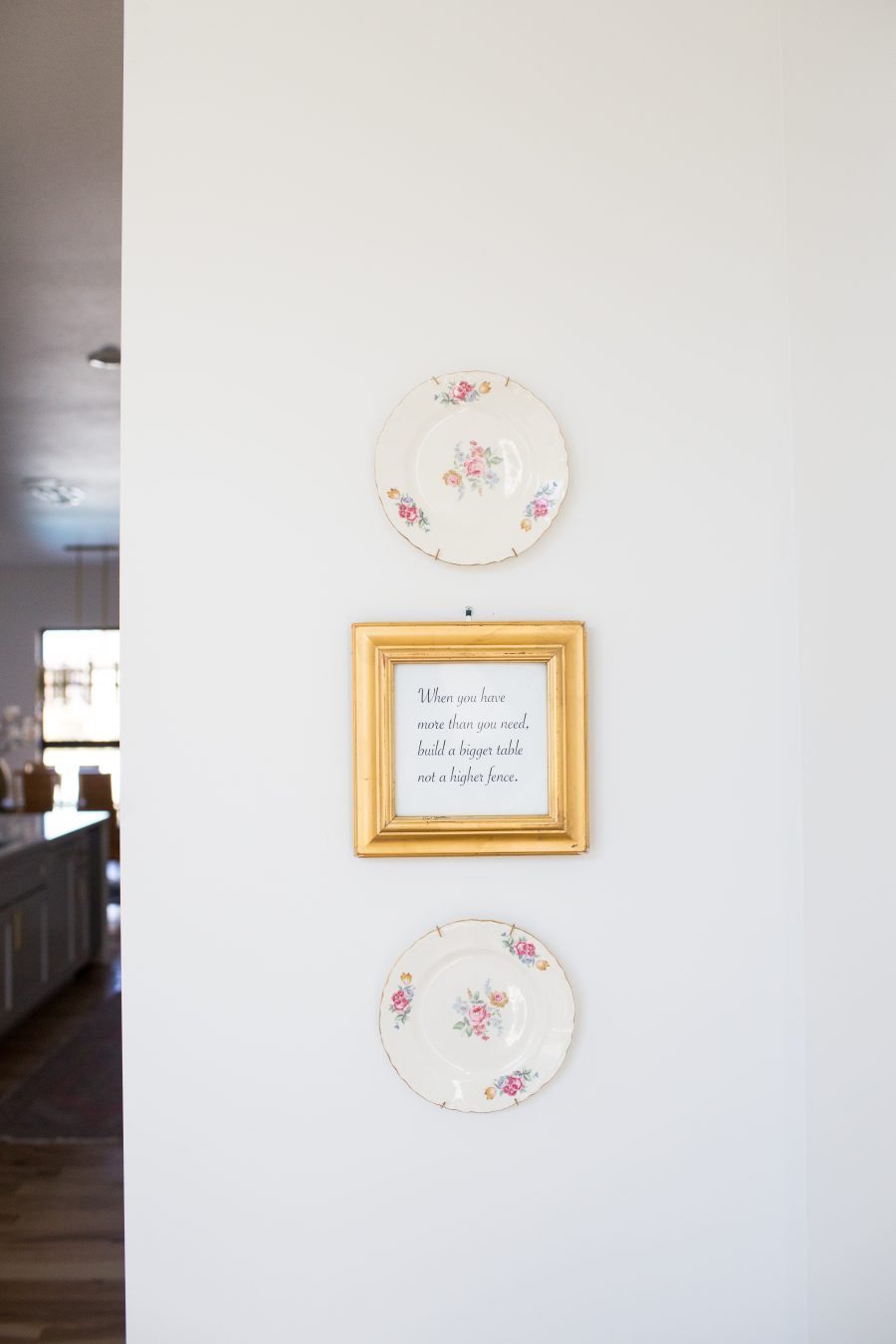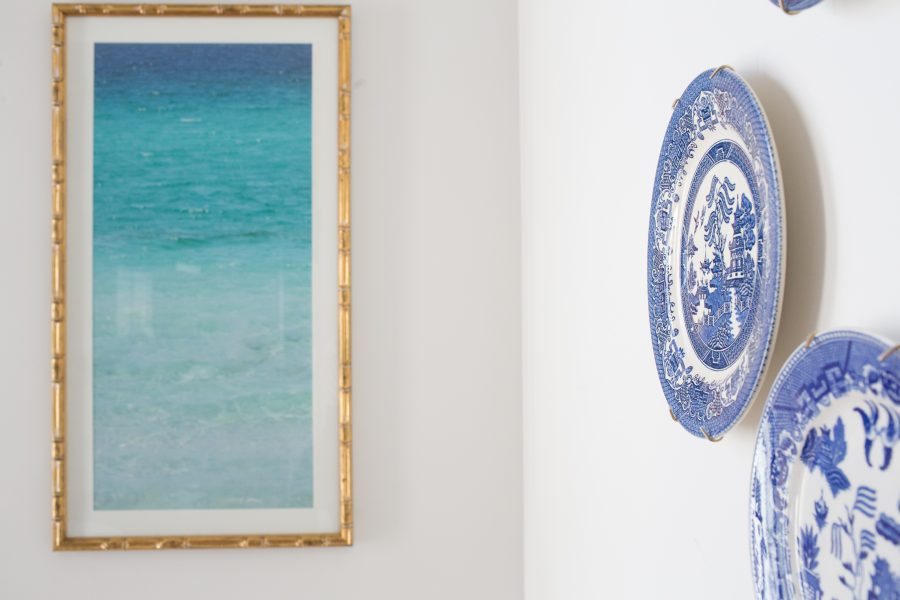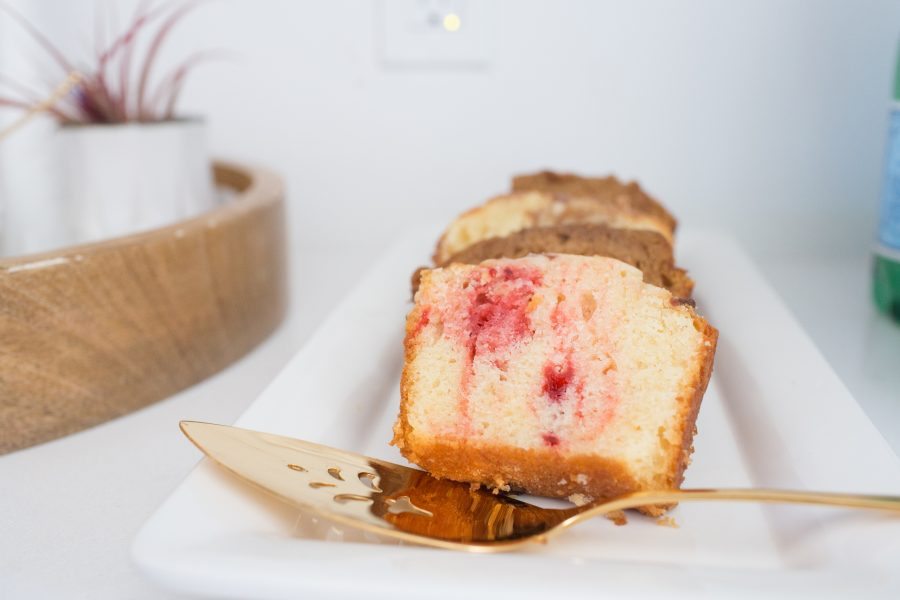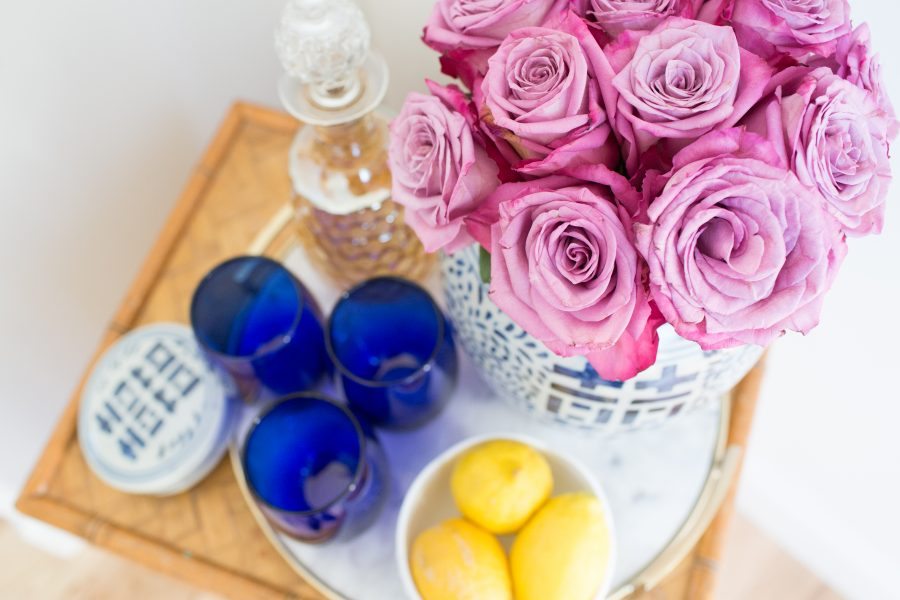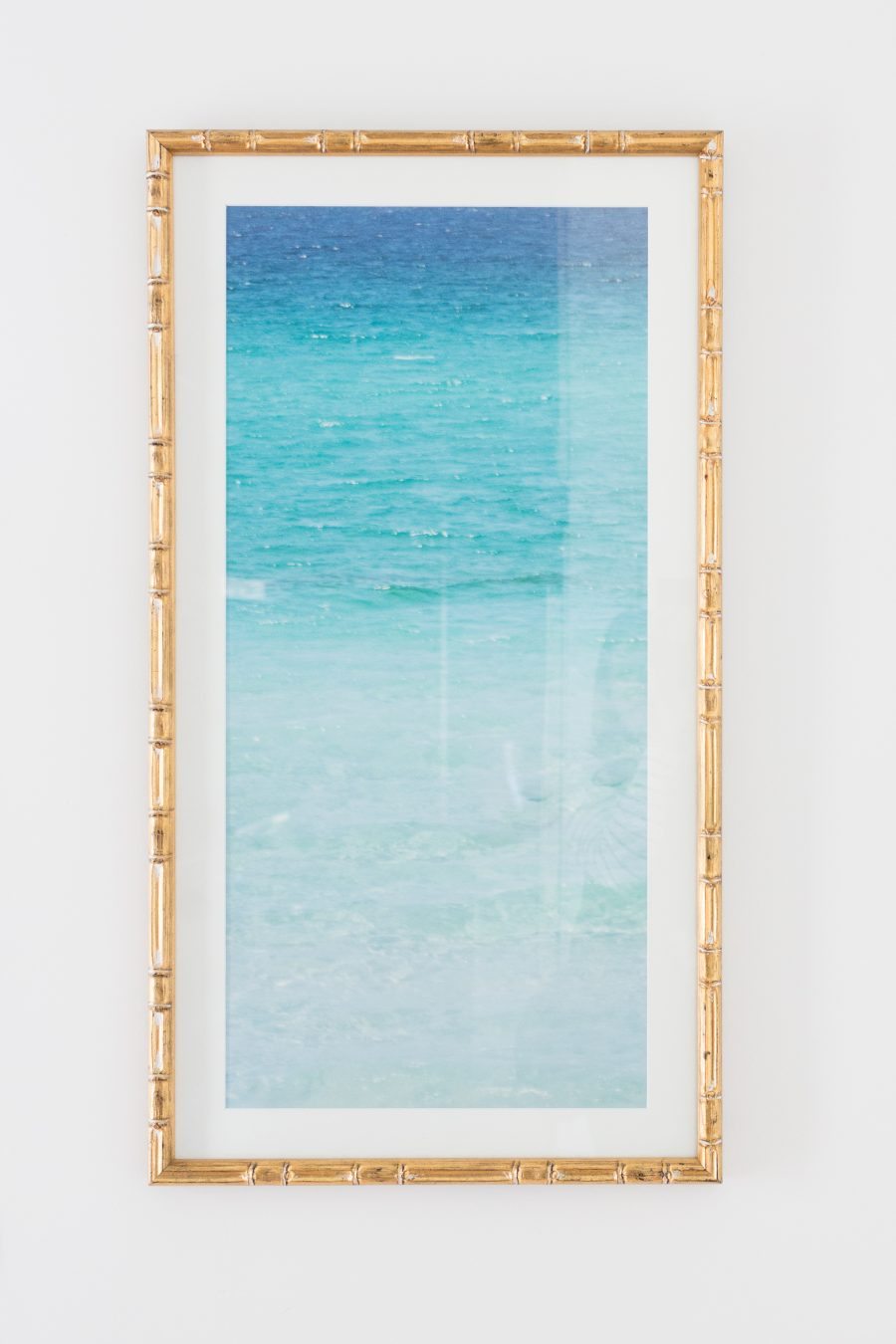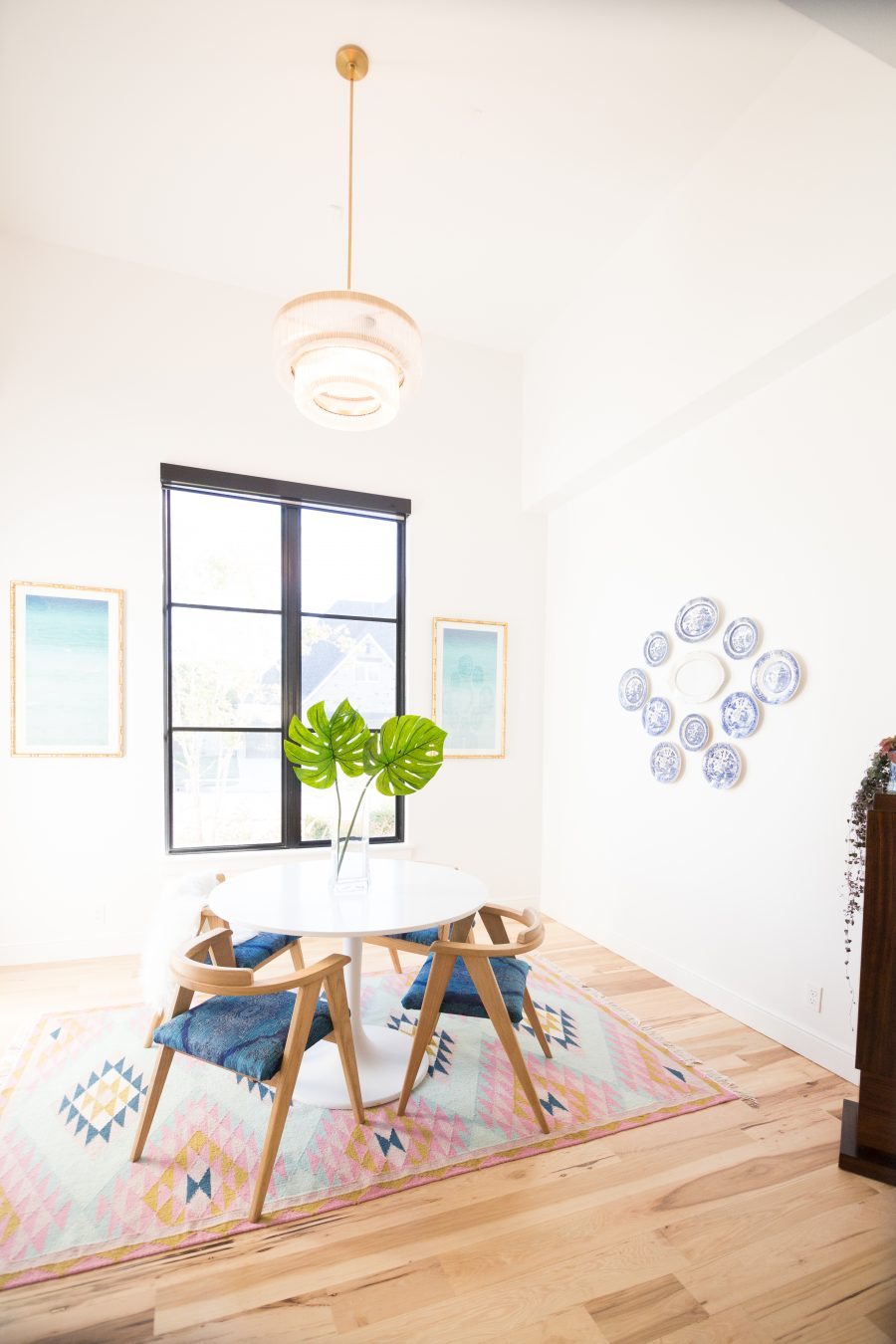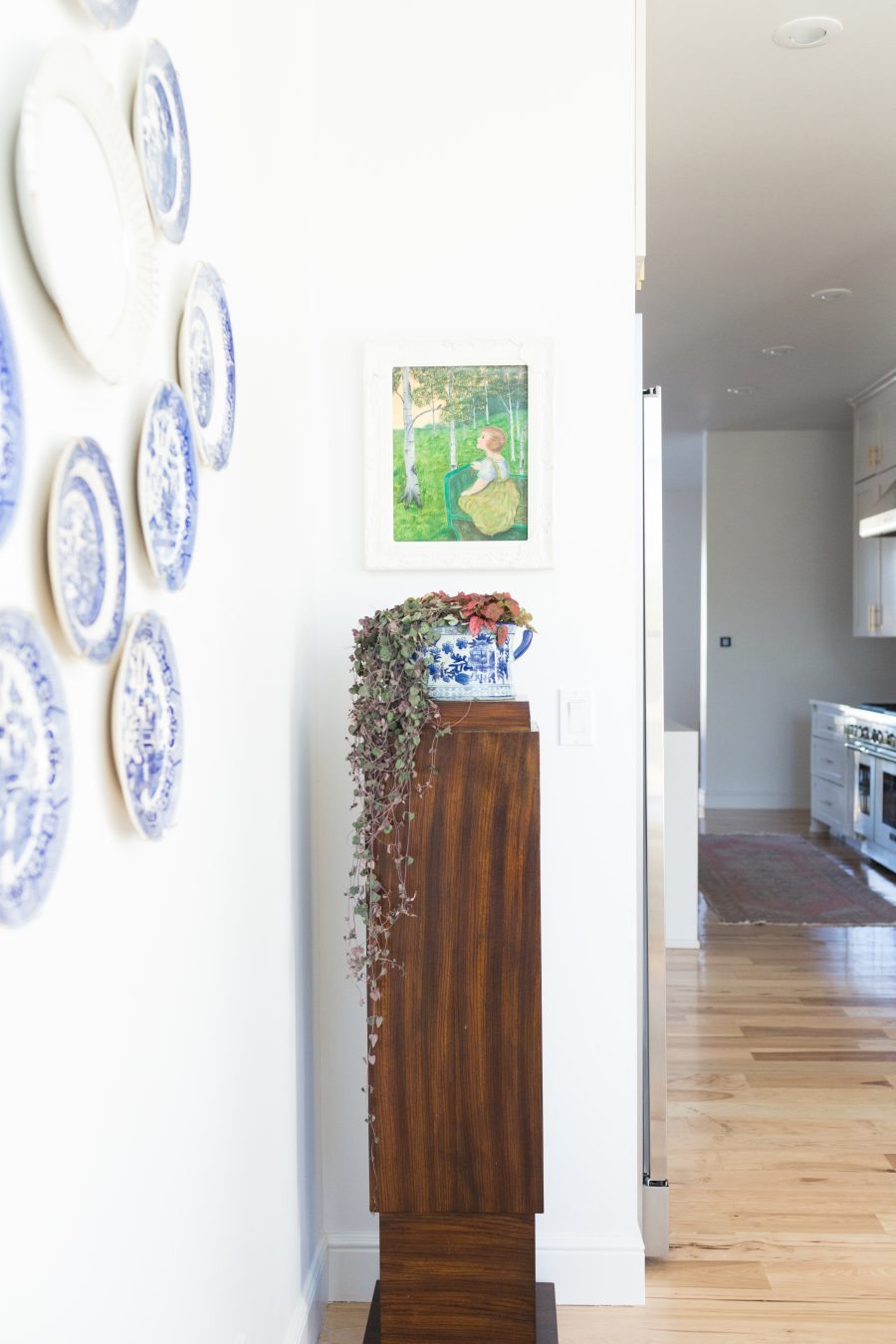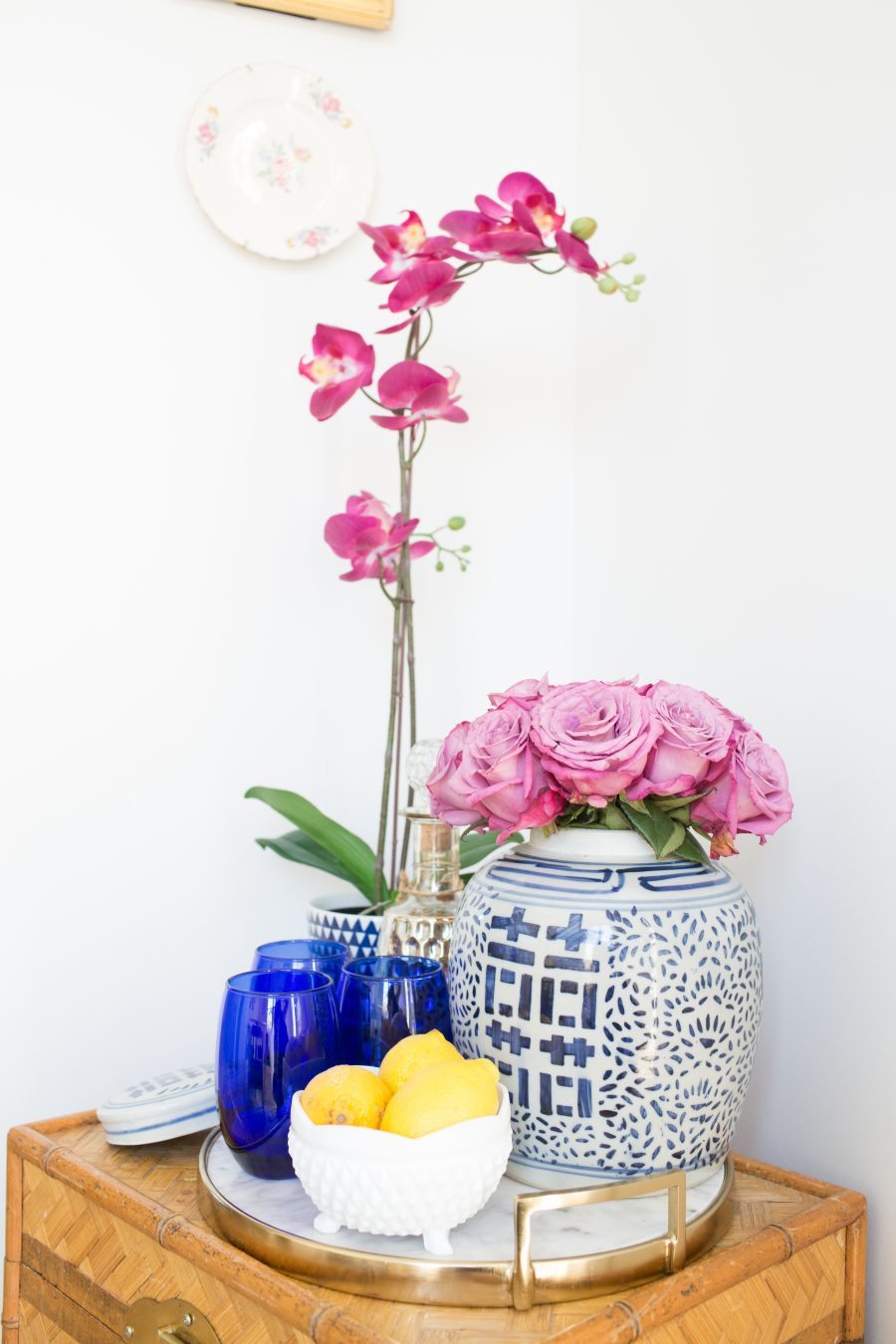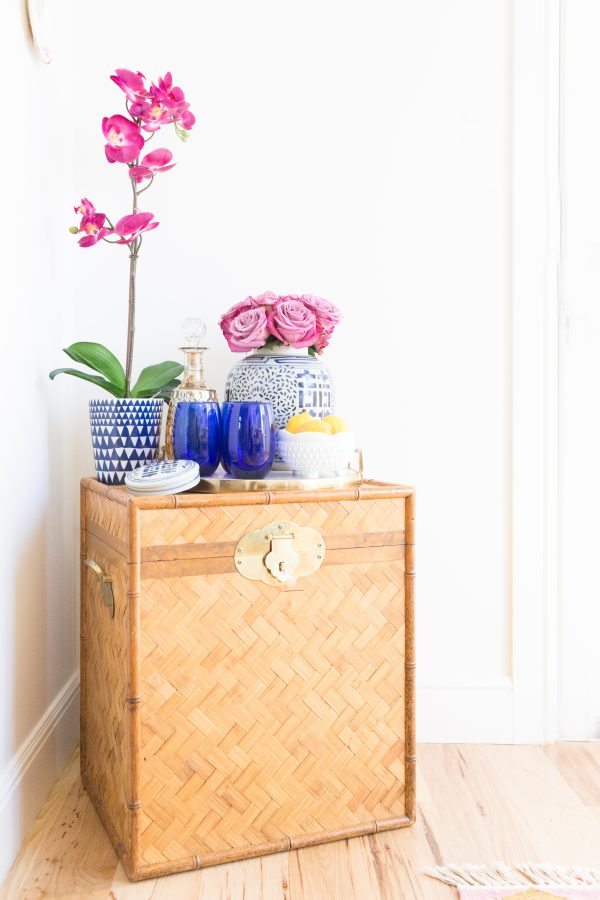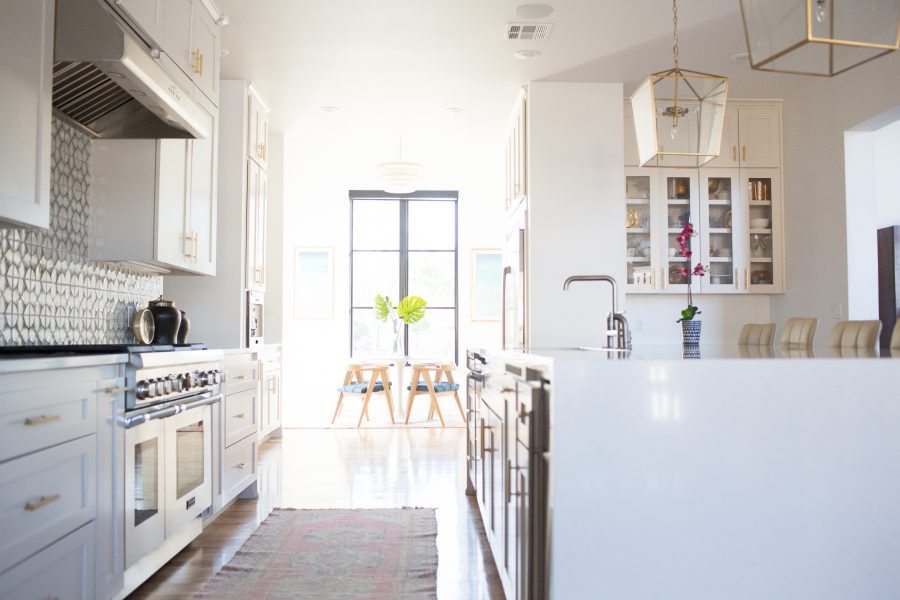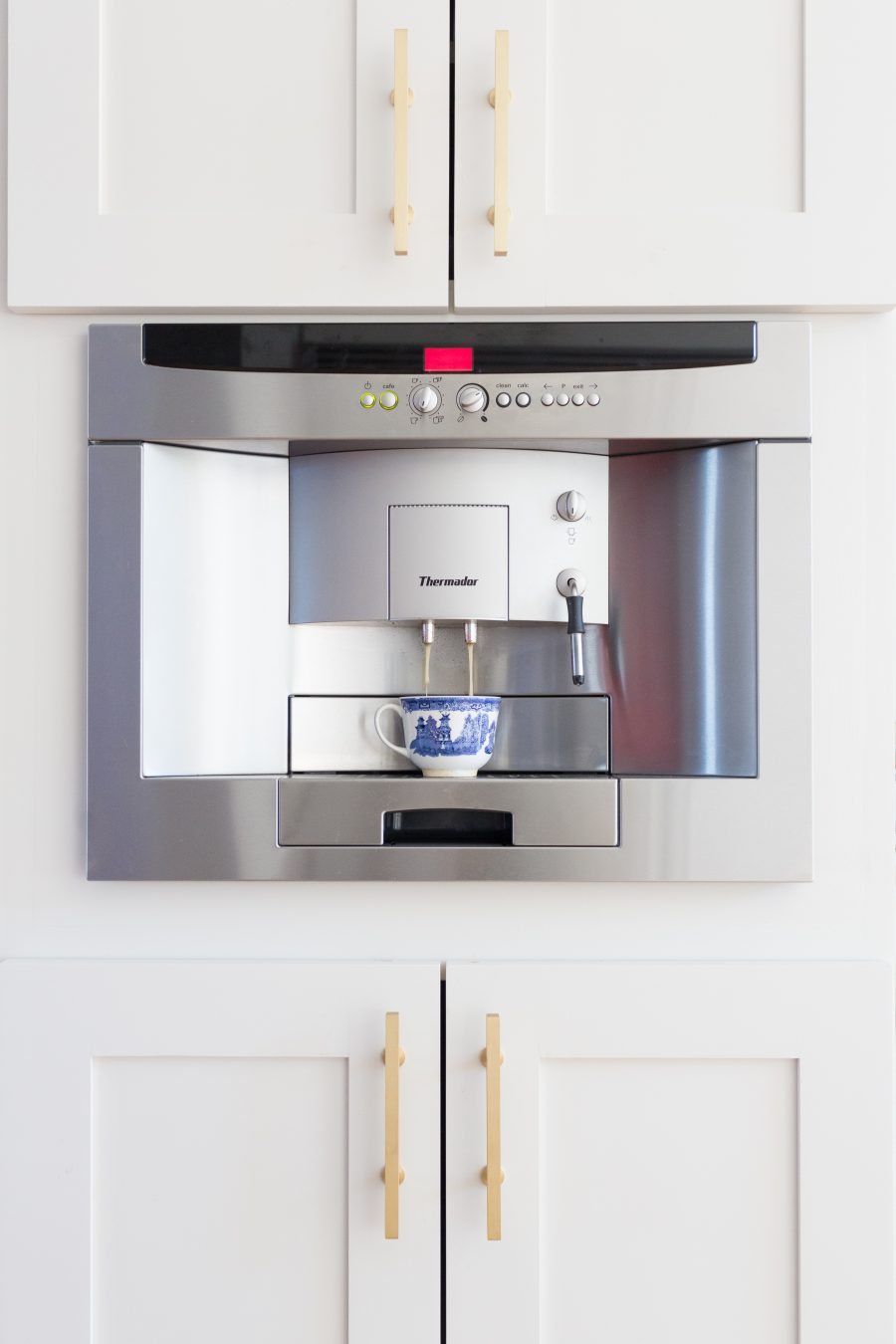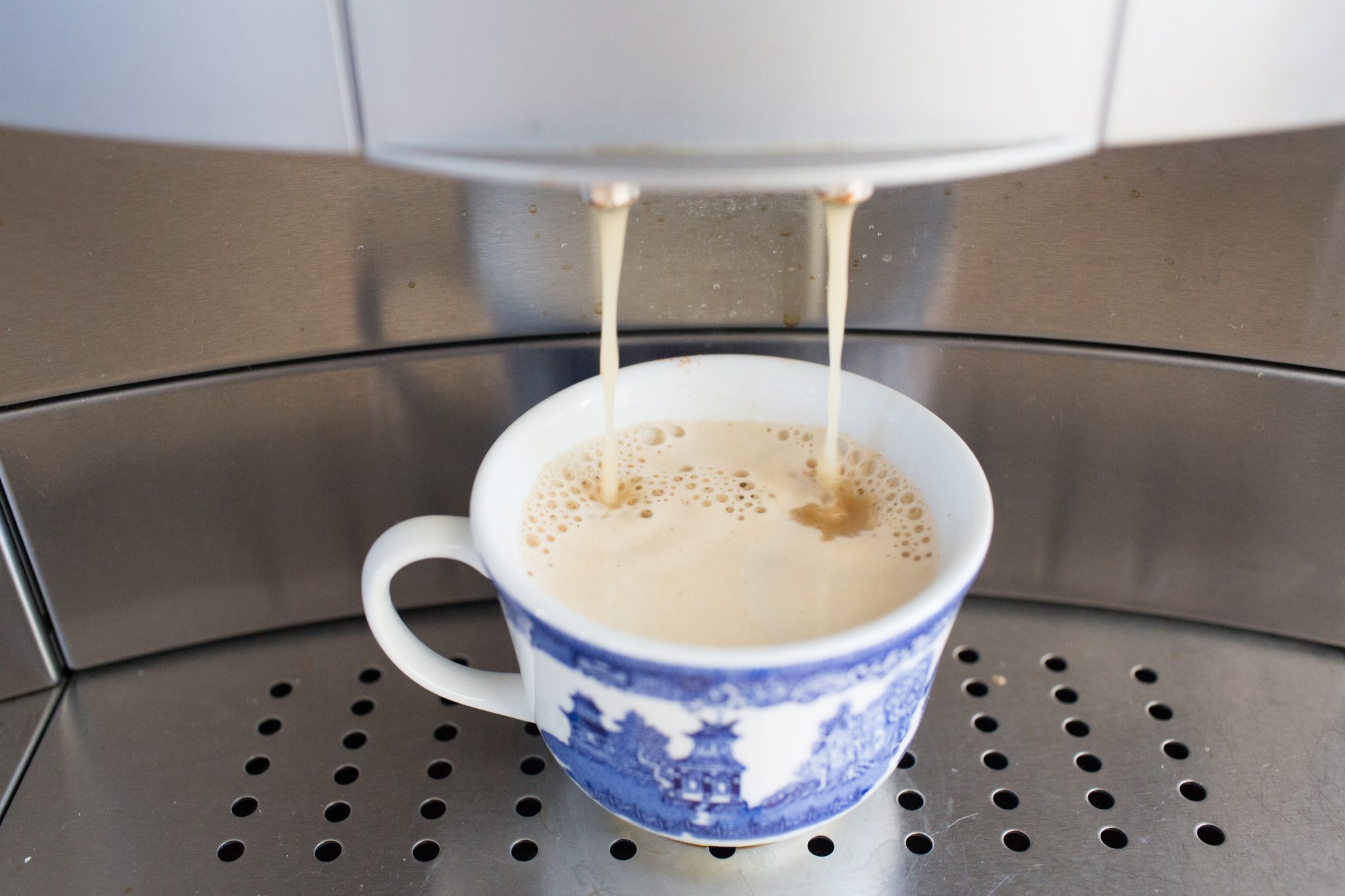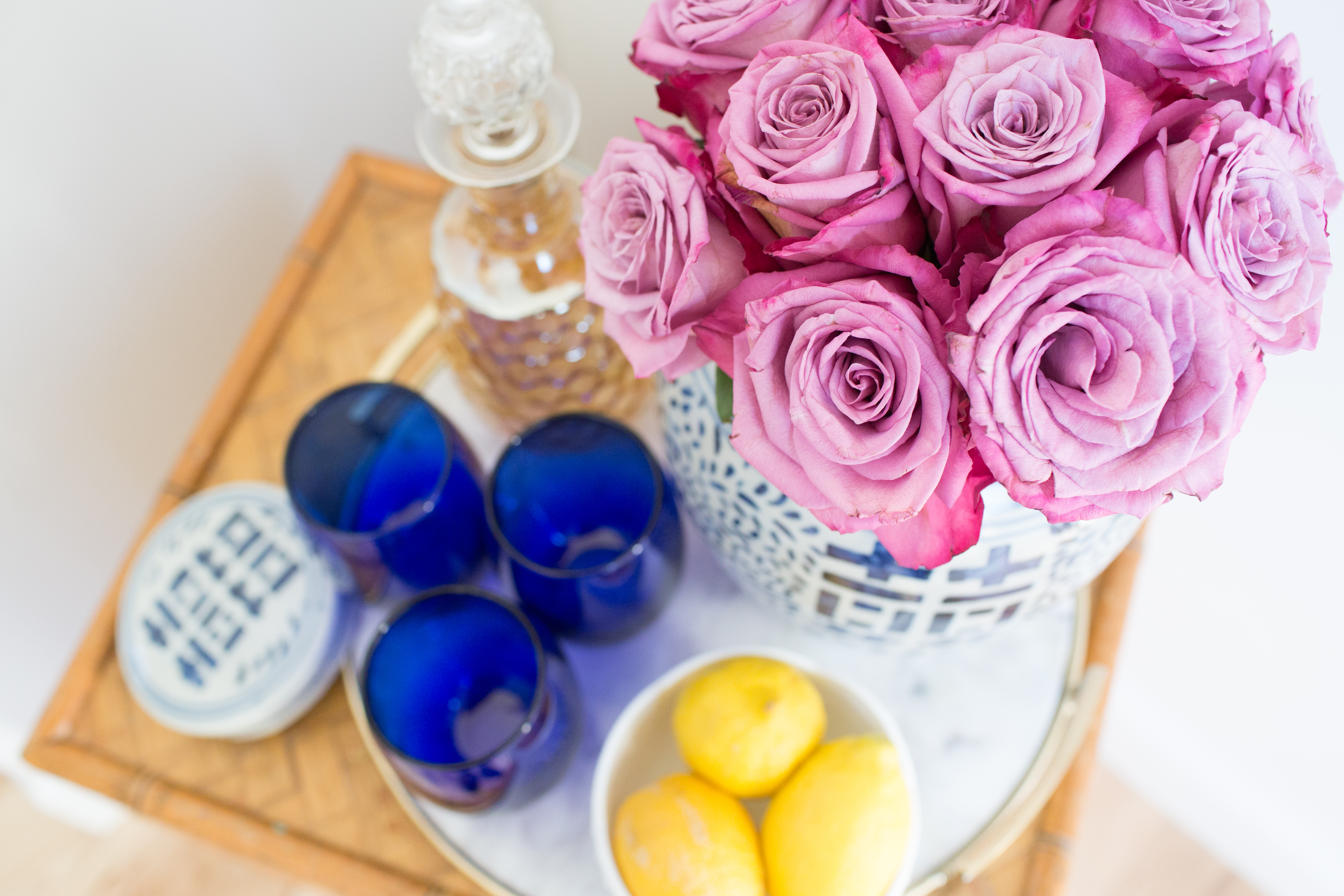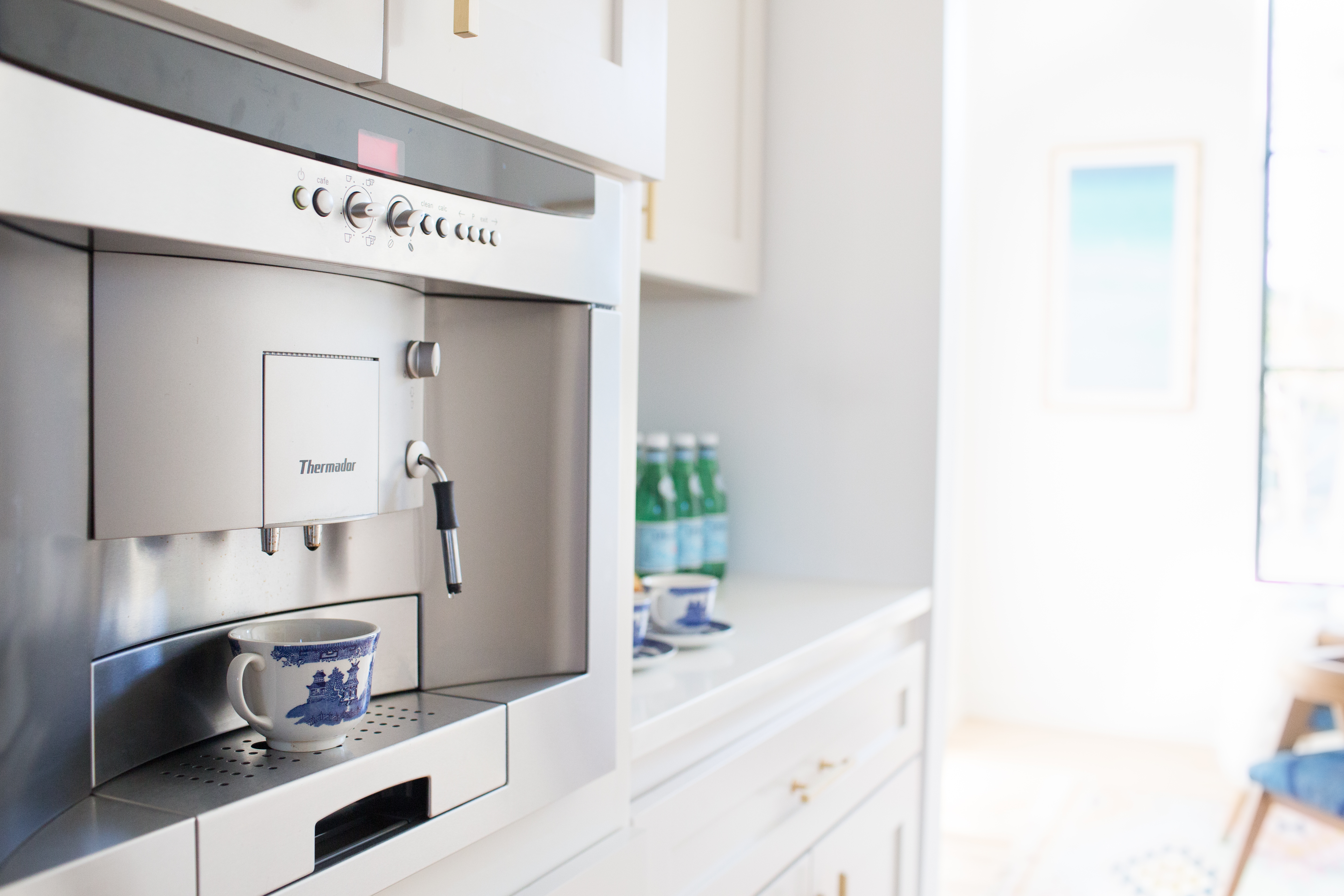 I still love you after the One Room Challenge Mike Miller.  By the way, I'm signing us up for the One Room Challenge in April too.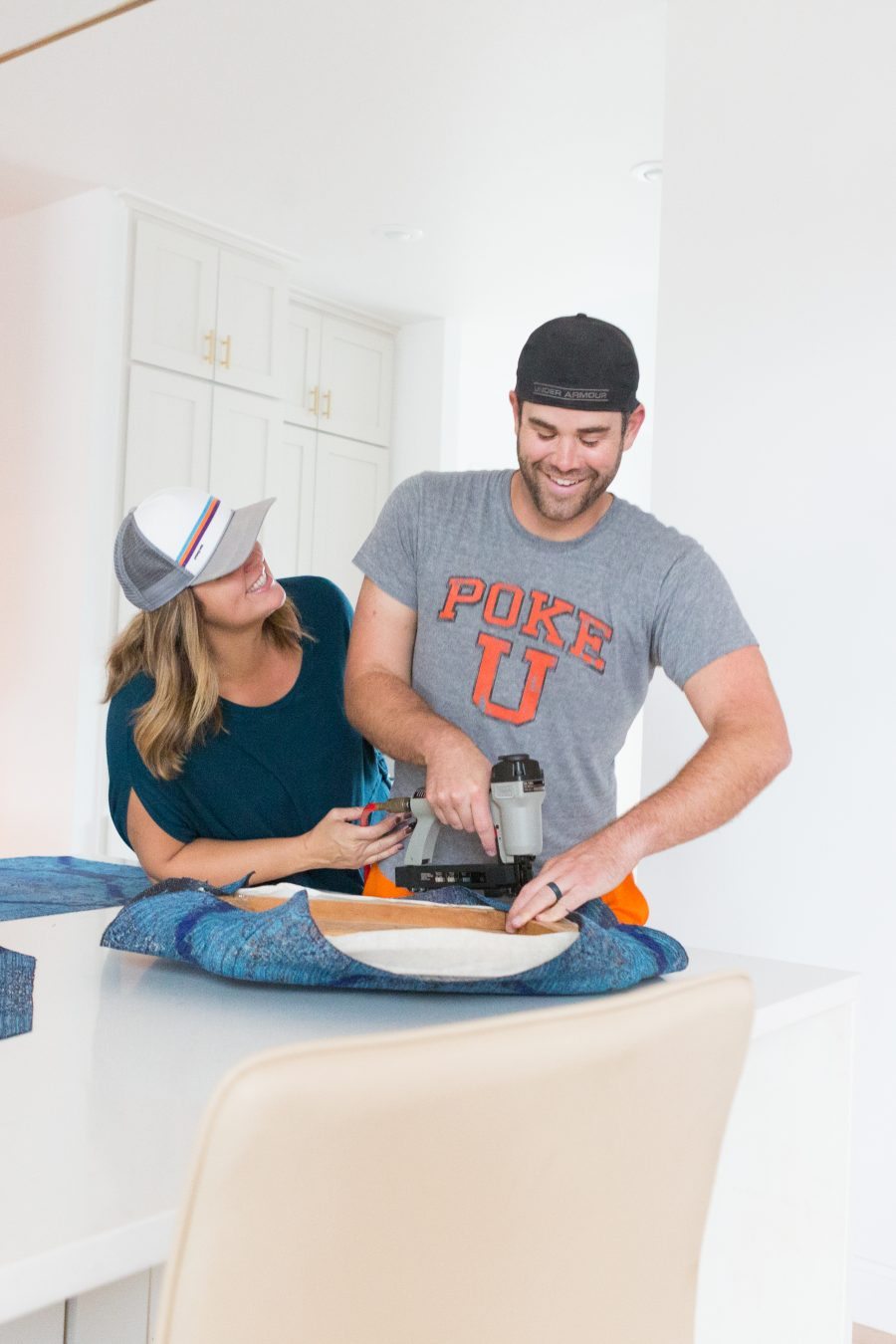 If you would like to recreate this breakfast room look, here are some shop ready links for you.  Just click on the products and buy.  Don't forget the Rosemary Beach wall art from the cc+mike print shop with the gold bamboo framing option!

Please go visit my amazing friends who also did this challenge with me!  I couldn't have done it without them and these ladies are SO TALENTED.  Trust me, you are going to see what they created during this six week challenge