Today is Part Two of our share about our Five Day Romantic Getaway in Napa Valley and Lake Tahoe.  If you missed it, I posted yesterday about the first three days of our trip, which were in Napa Valley.  I shared our day by day and hour by hour itinerary for Napa Valley and now I'm going to share our day by day for Lake Tahoe.
Lake Tahoe was a dream.  It's definitely one of those places we want to visit again and even want to take our kiddos.  It's a 3 hours drive from Napa to Tahoe.  We left Napa by 3:00 because we wanted to make it to Tahoe in time to enjoy the scenery and see the lake before it got dark.
Our first stop was at Gar Woods Grill and Bar for a legendary Wet Woody.  We also ate dinner there and I think I had the best crab cakes I've ever had in my life.  After that, we went to check into our hotel – The Lake Tahoe Hyatt Incline Village
A few things I would mention…if I go back to Tahoe I would love to look into the homes on the water that you can rent.  The Hyatt Incline Village has waterfront homes that are for rent too and although the resort was wonderful, I would love to take my family and go back and be on the actual water.
OK with that being said, I will give you our first day in Tahoe which was just an evening in actuality since we didn't arrive til dinnertime
Evening One – Tahoe
Gar Woods for dinner – Signature drink is the Wet Woody and the crab cakes were delicious
Stop off at Kings Beach and walk down to the beach or pier after dinner
Lake Tahoe Hyatt Incline Village – We checked in then you can head down to their restaurant, the Lone Eagle.  There signature drink is a Lone Eagle and is also delish and is a must-have.  If the water isn't choppy you can walk down on the pier and sit out there and have a drink.  They also have fireside smores every night.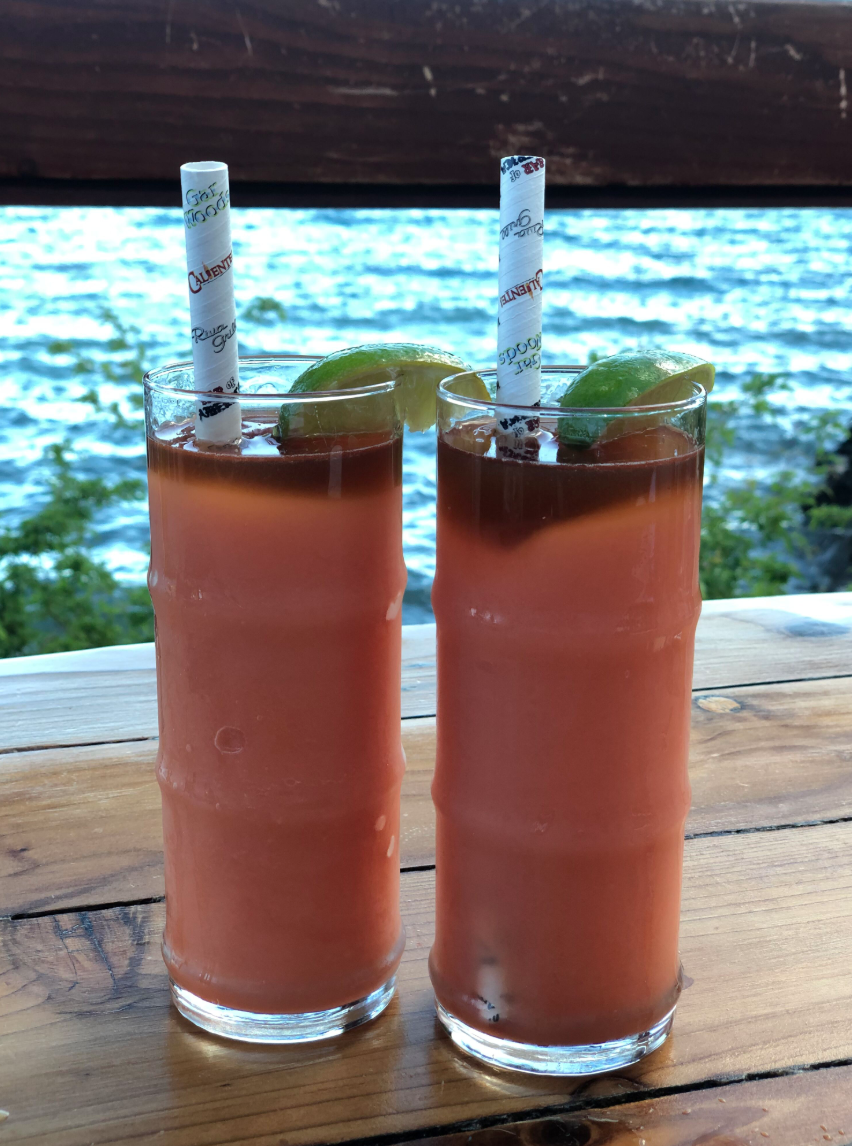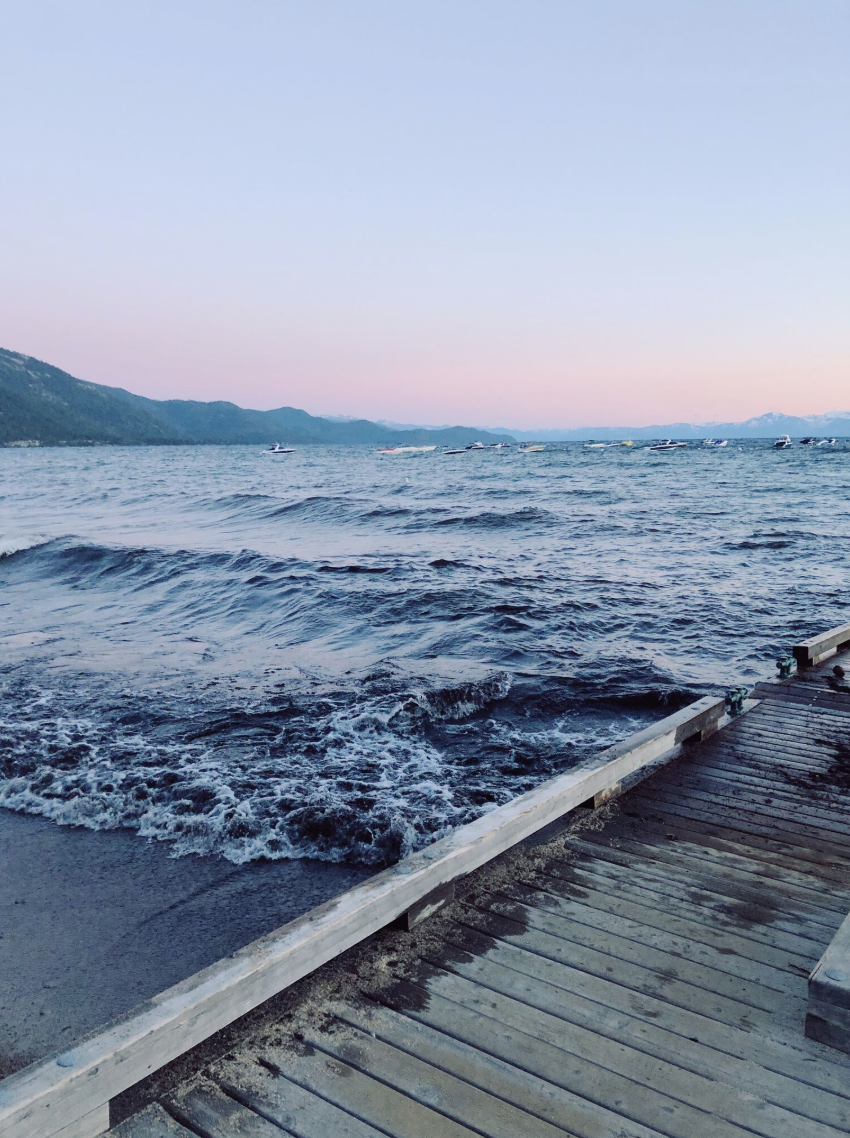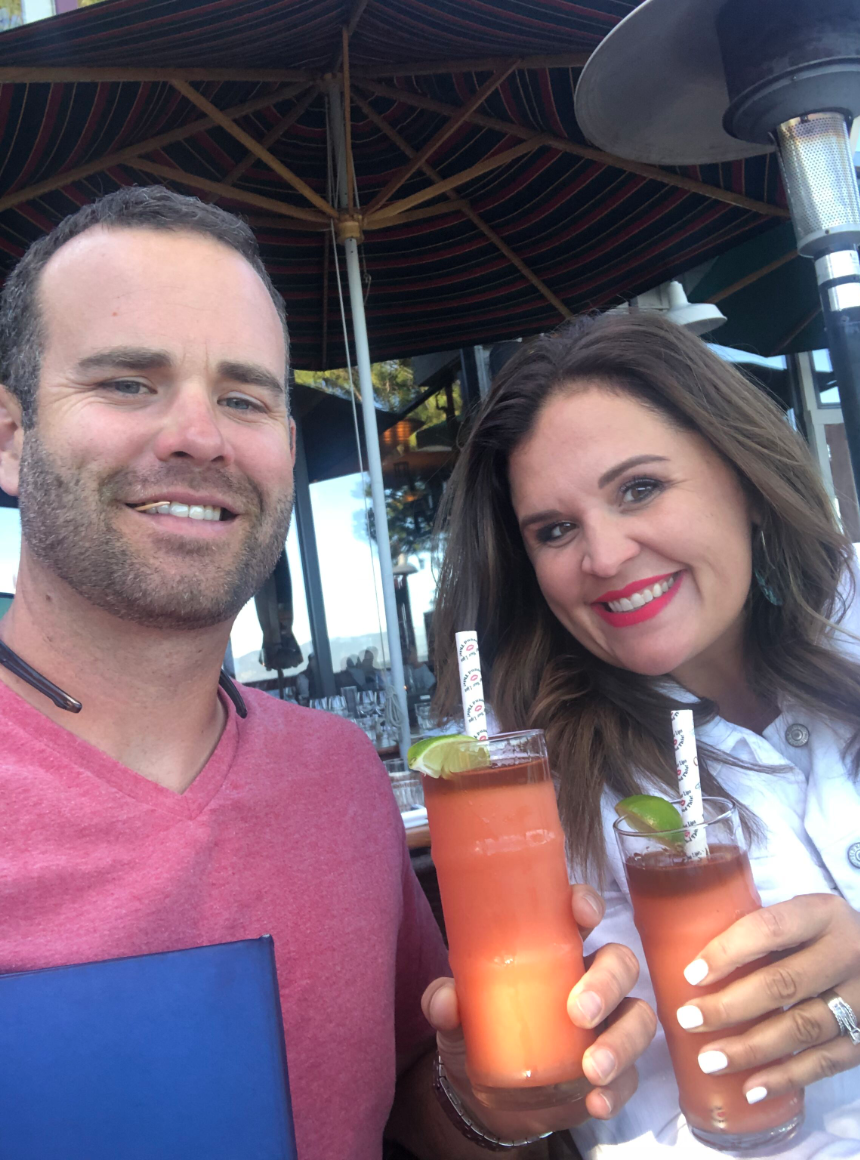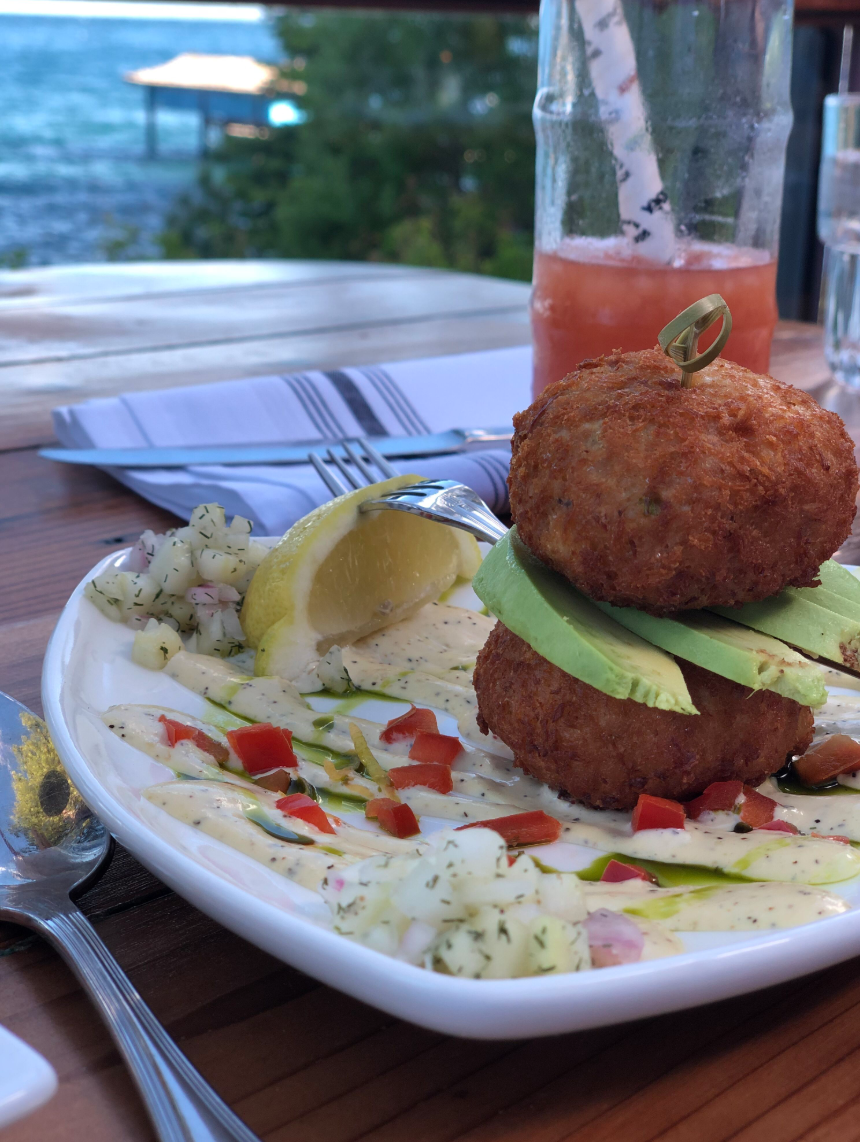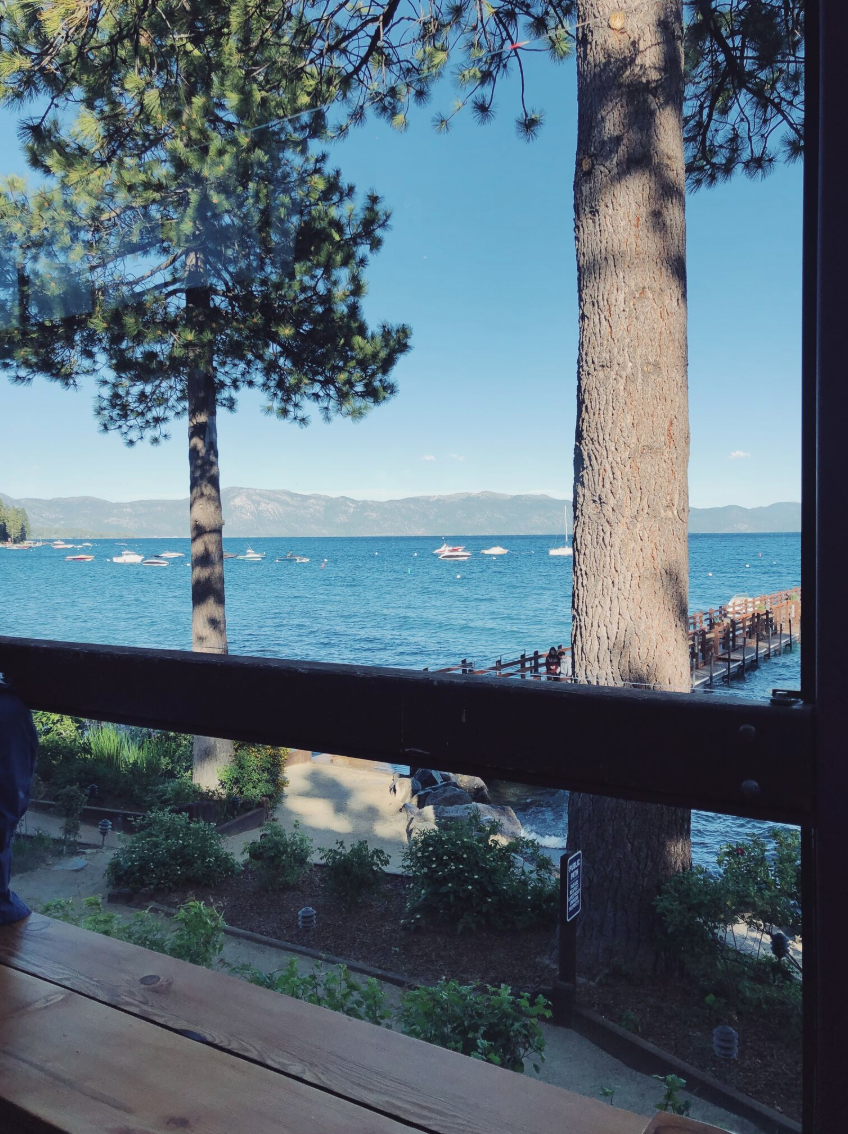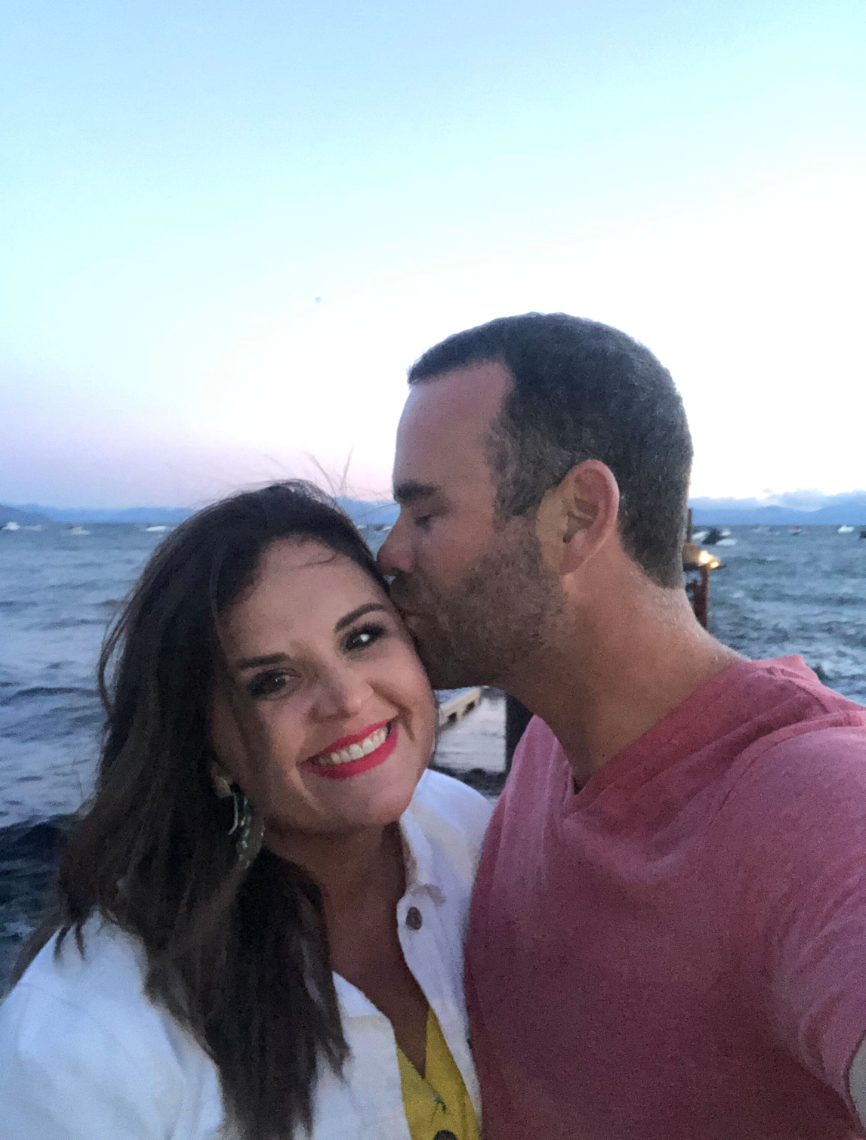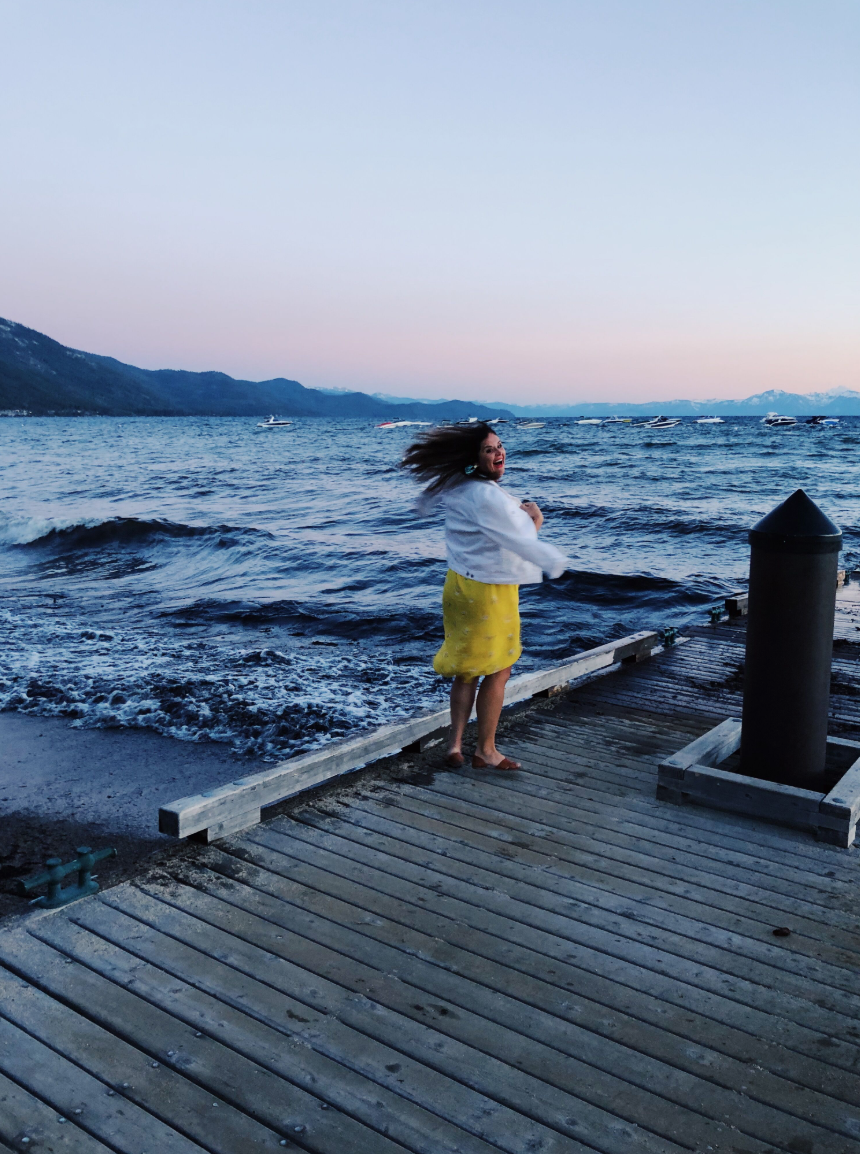 DAY TWO ITINERARY
We basically made our way around the entire lake in one day because it was our only full day at Tahoe.  There are three main areas of the lake   — North (this is where we stayed), South (this is where the main village was and a fun place if you want a little more fast-paced, casinos, shops, etc…), and West (slower paced, Sunnyside Inn and Restaurant are here and a lot of family homes from what I could tell).
Emerald Bay –  so gorgeous!  If you have more than one day I would rent paddleboards and stay half a day here!
South Side Village – we went into the South Side village and shopped, you can do a gondola ride, alpine slides, go to the casino, lots of fun stuff
Riva Grill on the Lake –  had another Wet Woodys because, well, it's vacay.
Hike to Glen Alpine Falls – GORGEOUS!  The whole hike took two hours.  The lake and waterfalls at the top are worth it
Ate a snack at Sunnyside – SO GOOD!  Order the Mai tai, FRIED ZUCCHINI (OMG best I've ever had), and the hula pie!
Made our way back to get ready for dinner
Lone Eagle for Dinner 
Campfire and smores and drinks by the fire
Here are some photos of us at Emerald Bay, where we started our second day!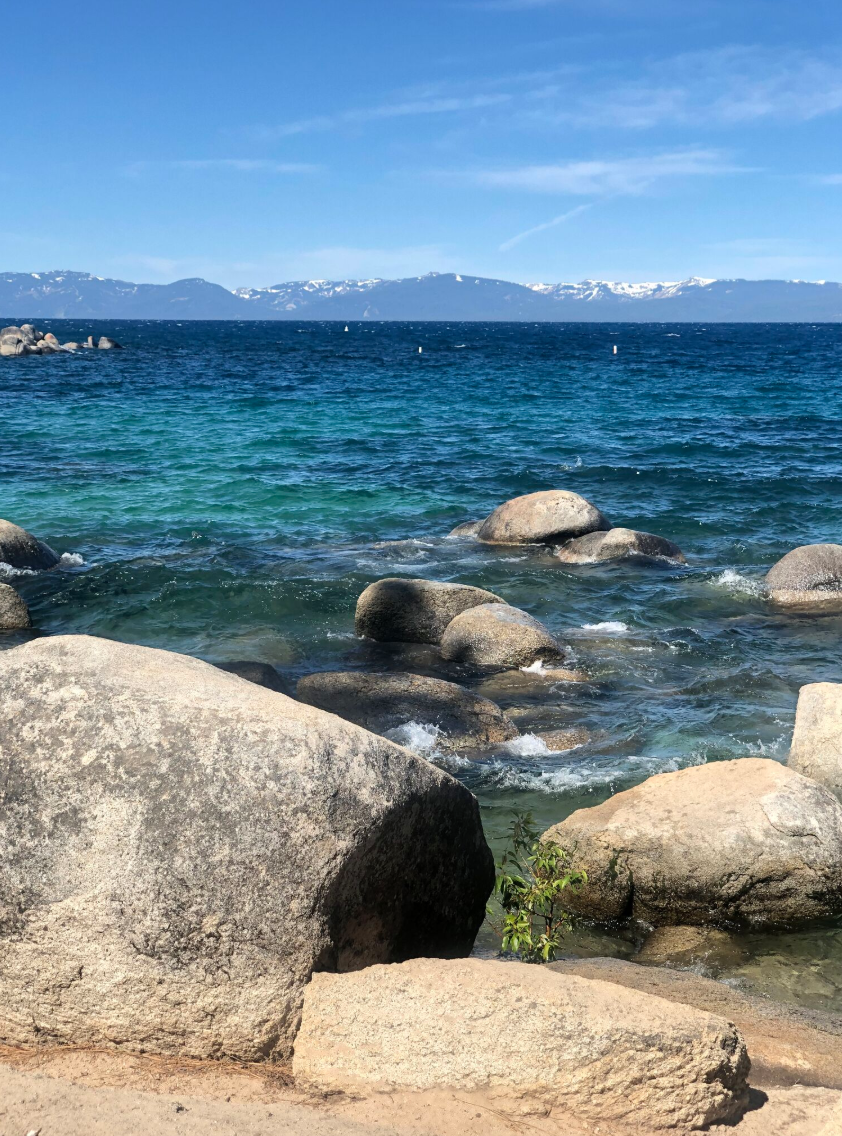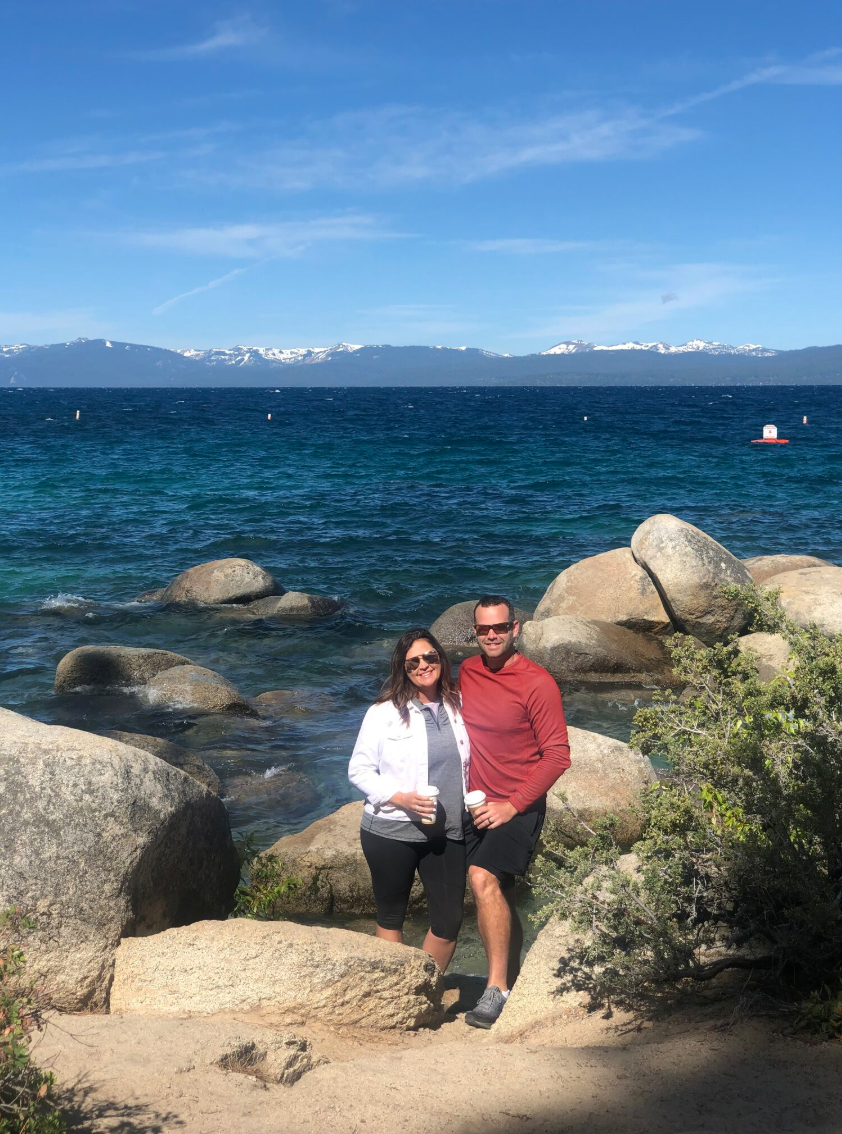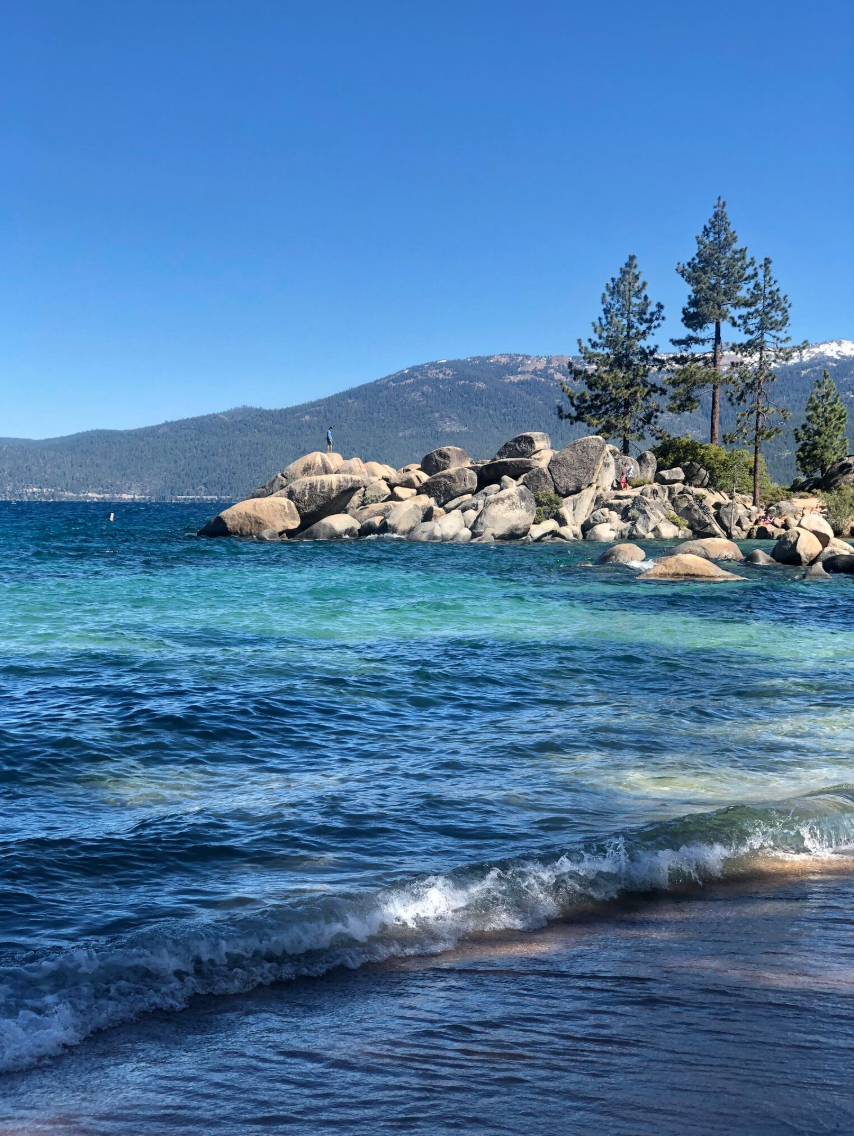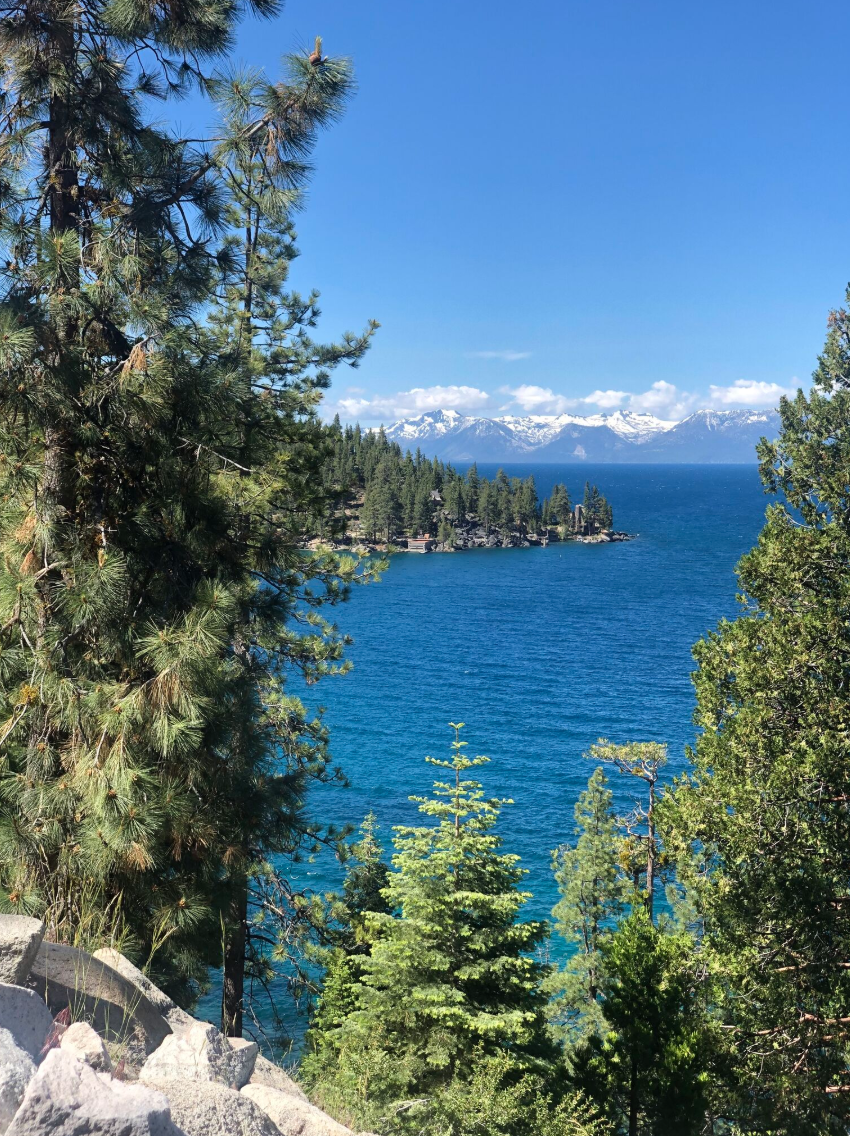 This is the South Side Village.  This is a fun place to go for Shopping and a Gondola ride up the mountain.  We ate at Riva Grill as well for lunch and the view was amazing!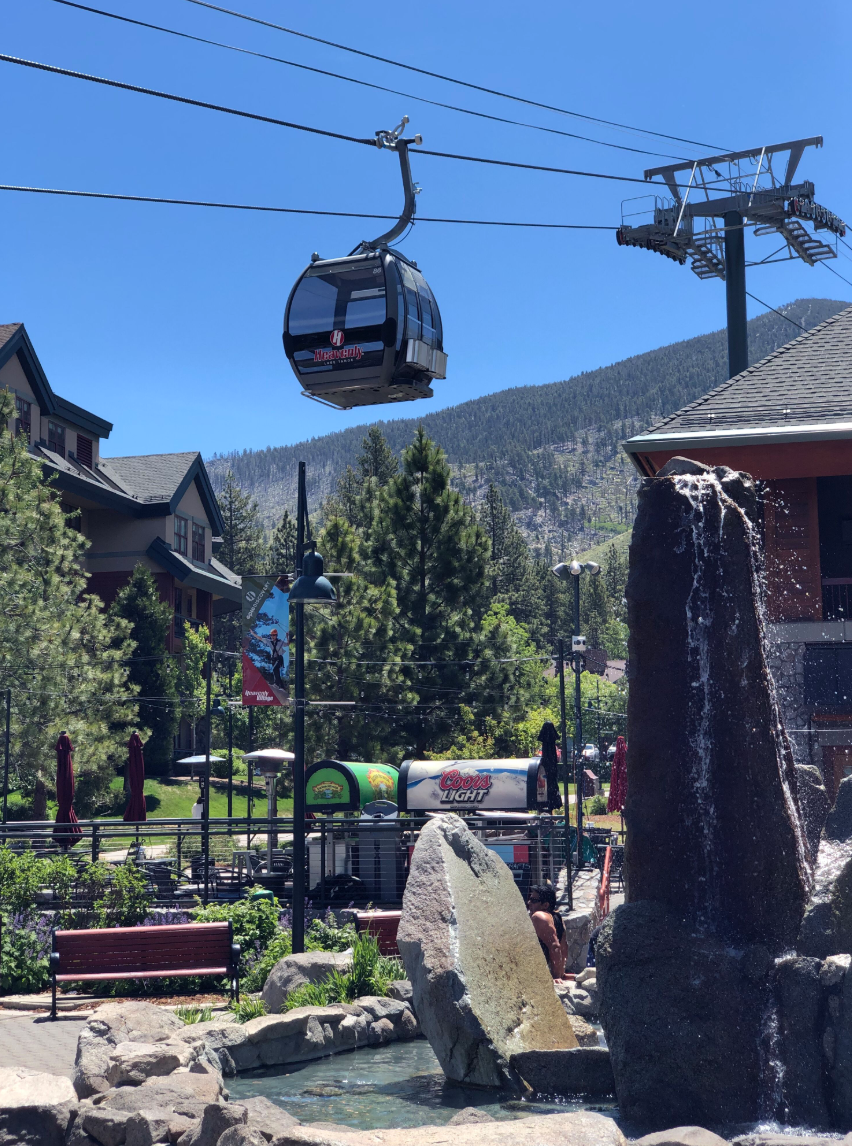 After spending some time shopping and getting souvenirs for the kiddos at the South Side Village then eating lunch at Riva Grill, we made our way down to hike Glen Alpine Falls.  It was incredibly gorgeous and the whole hike took us just under two hours to get all the way to the top, view the gorgeous lake up there, then hike back down.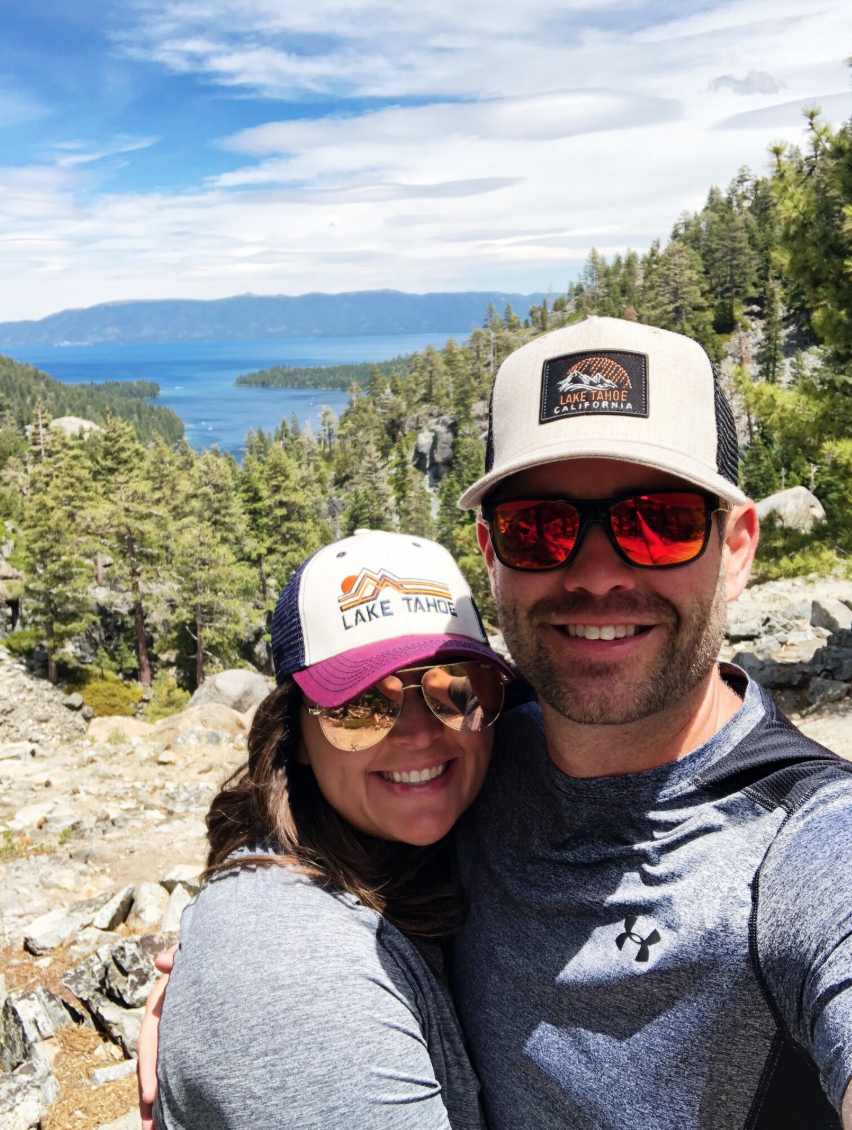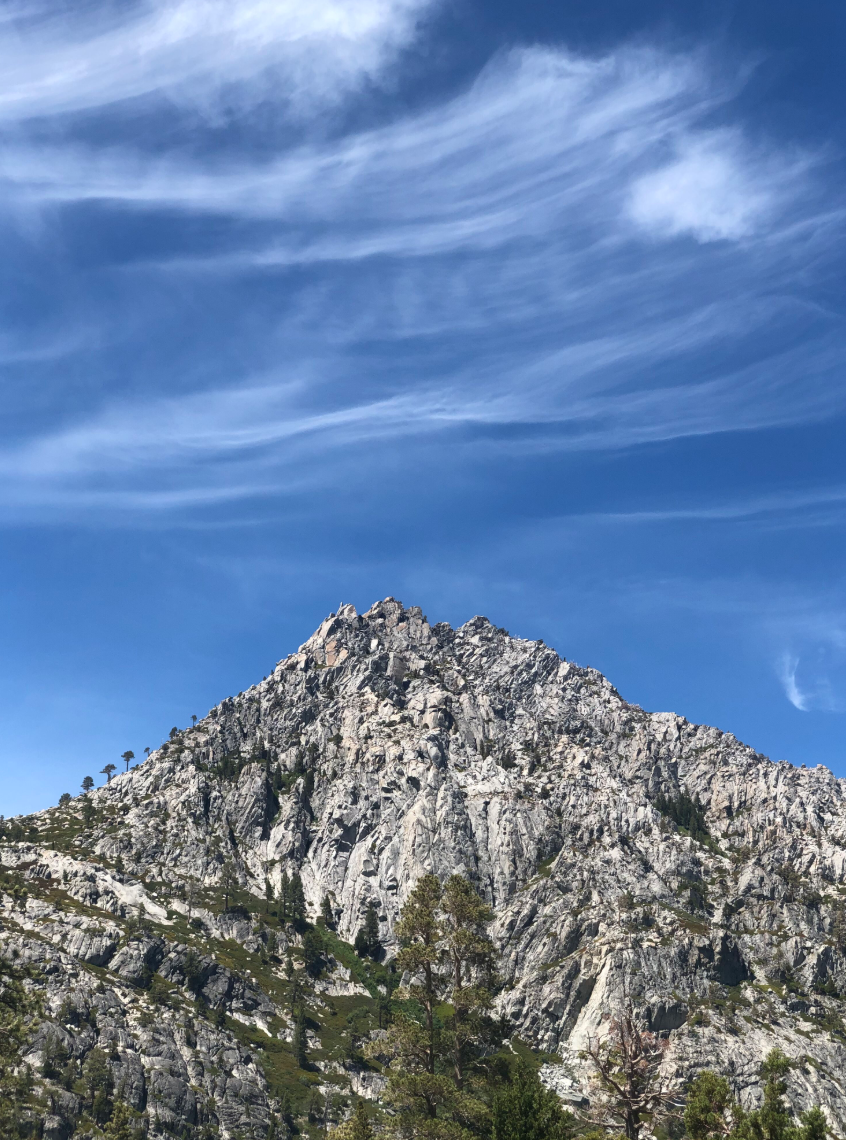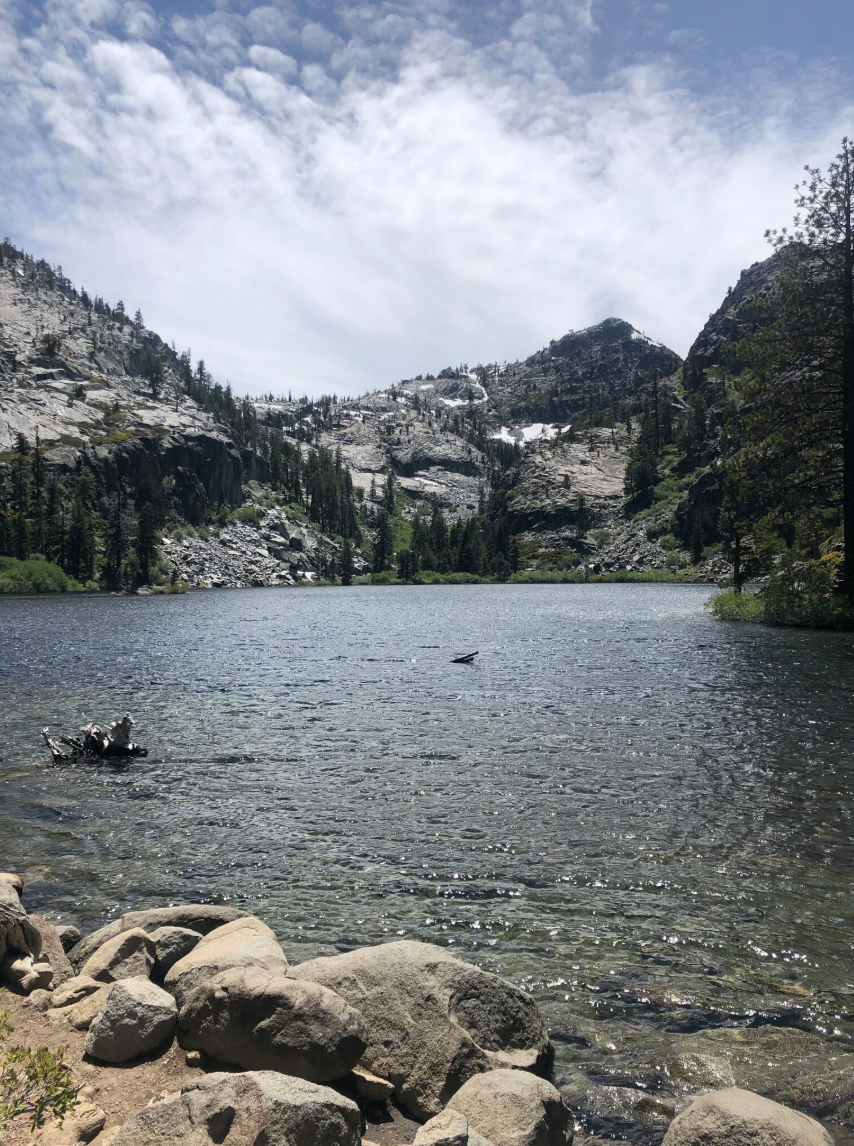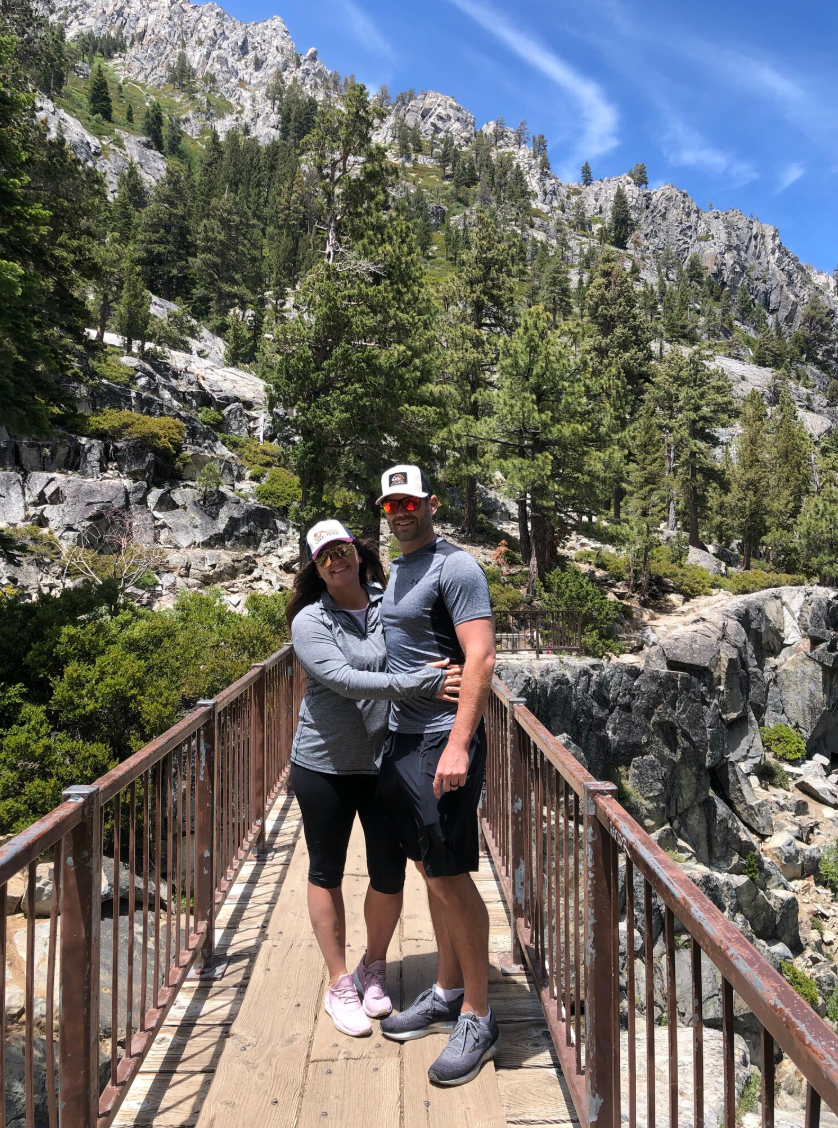 We worked up an appetite on our hike so we headed to Sunnyside restaurant after our hike for a quick snack.  They are known for their fried zucchini, Mai Tai's, and hula pie. Seriously that fried zucchini is the the stuff dreams are made of.  I have to go back to Lake Tahoe just to have it again if nothing else, I swear.  HA!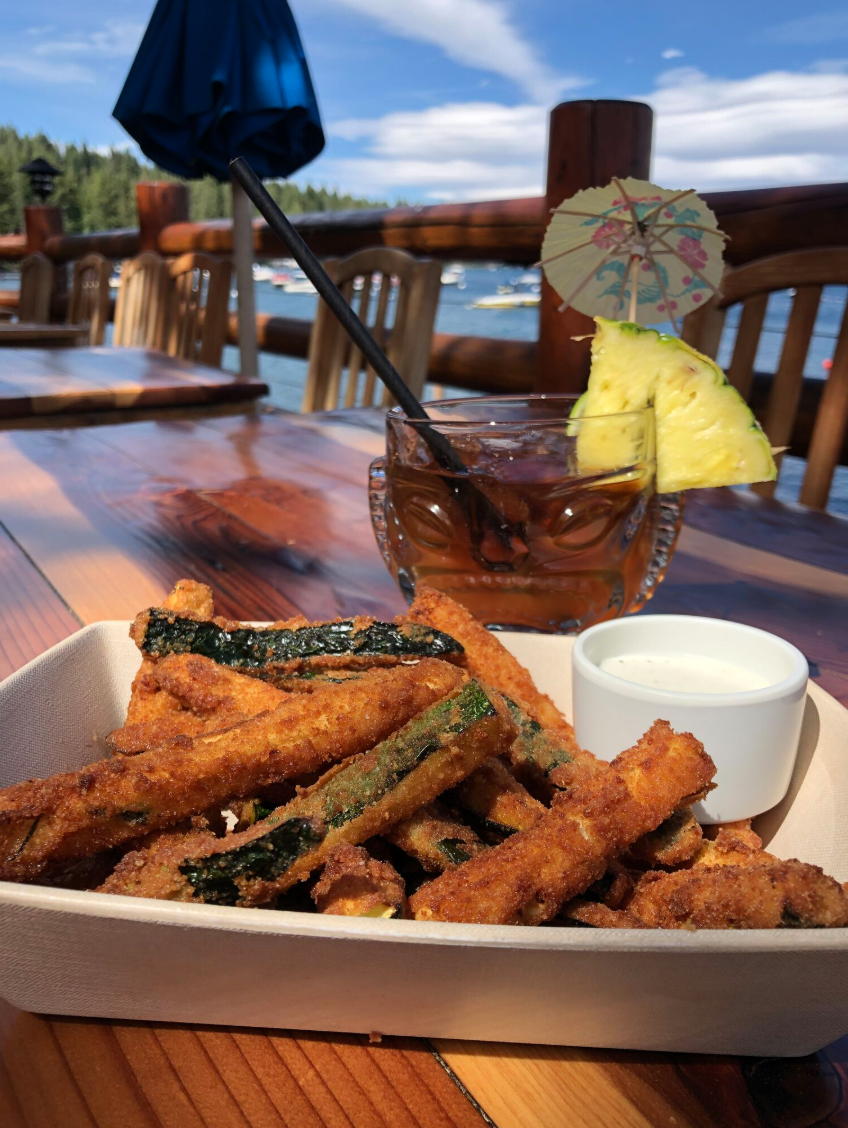 This is the view from the deck on Sunnyside.  So beautiful.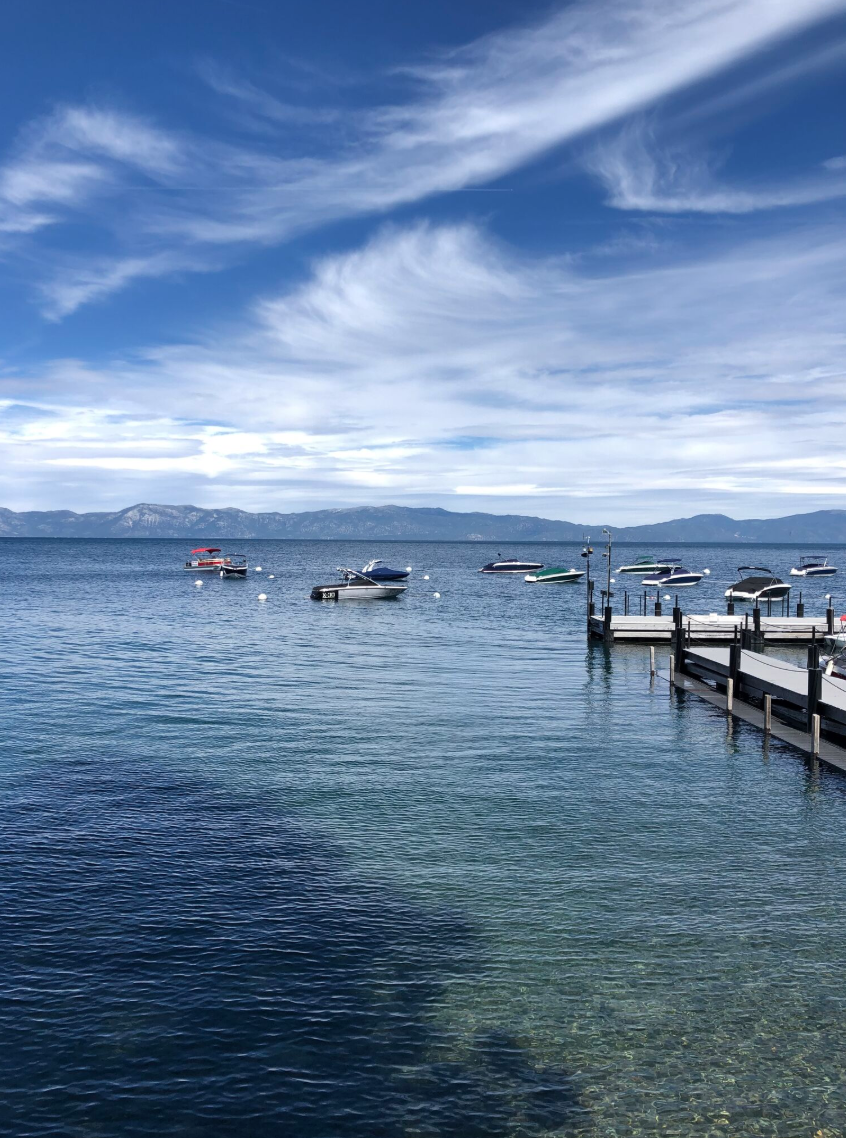 After our snack at Sunnyside, we made our way back to the North Side of the lake and got ready for dinner.  We went to Lone Eagle restaurant and had their signature drink, a Lone Eagle.  It's delish.  We listened to live music and sat by the fire outside while we waited on our dinner reservation.  It was magical!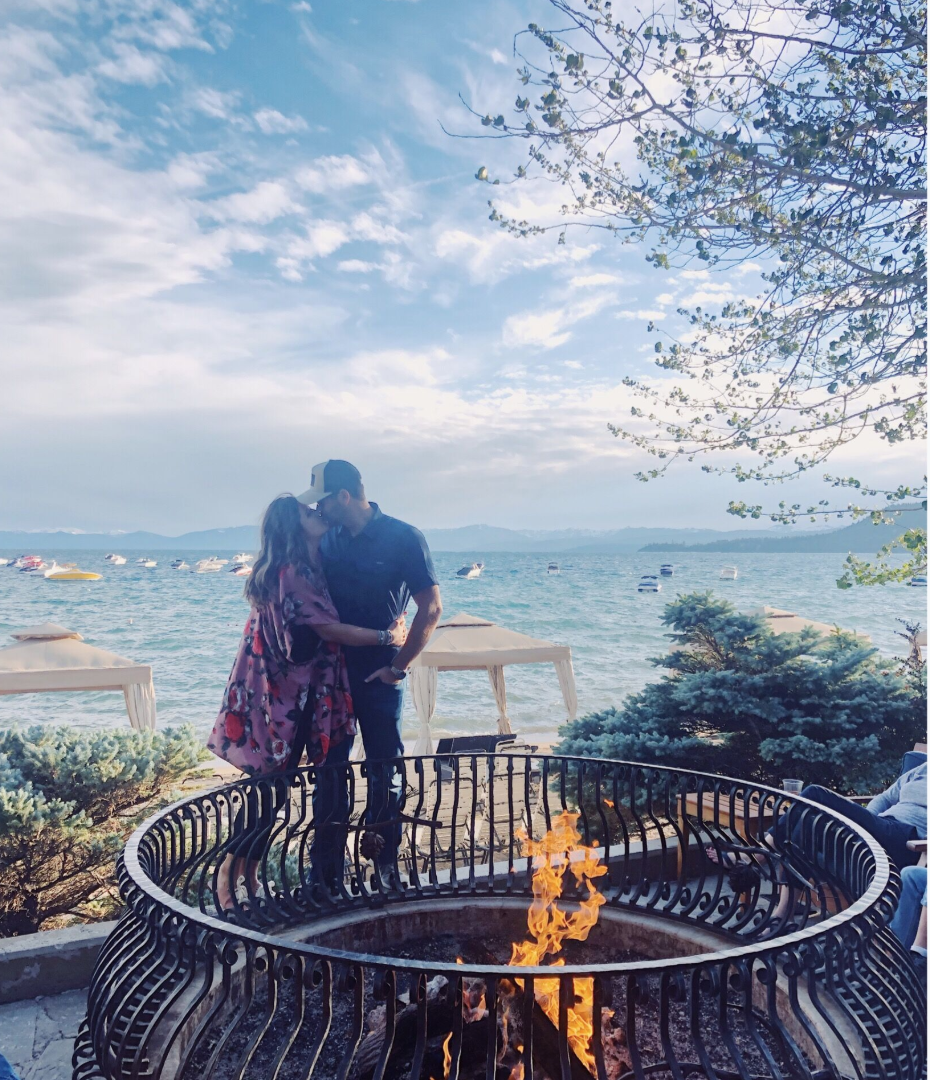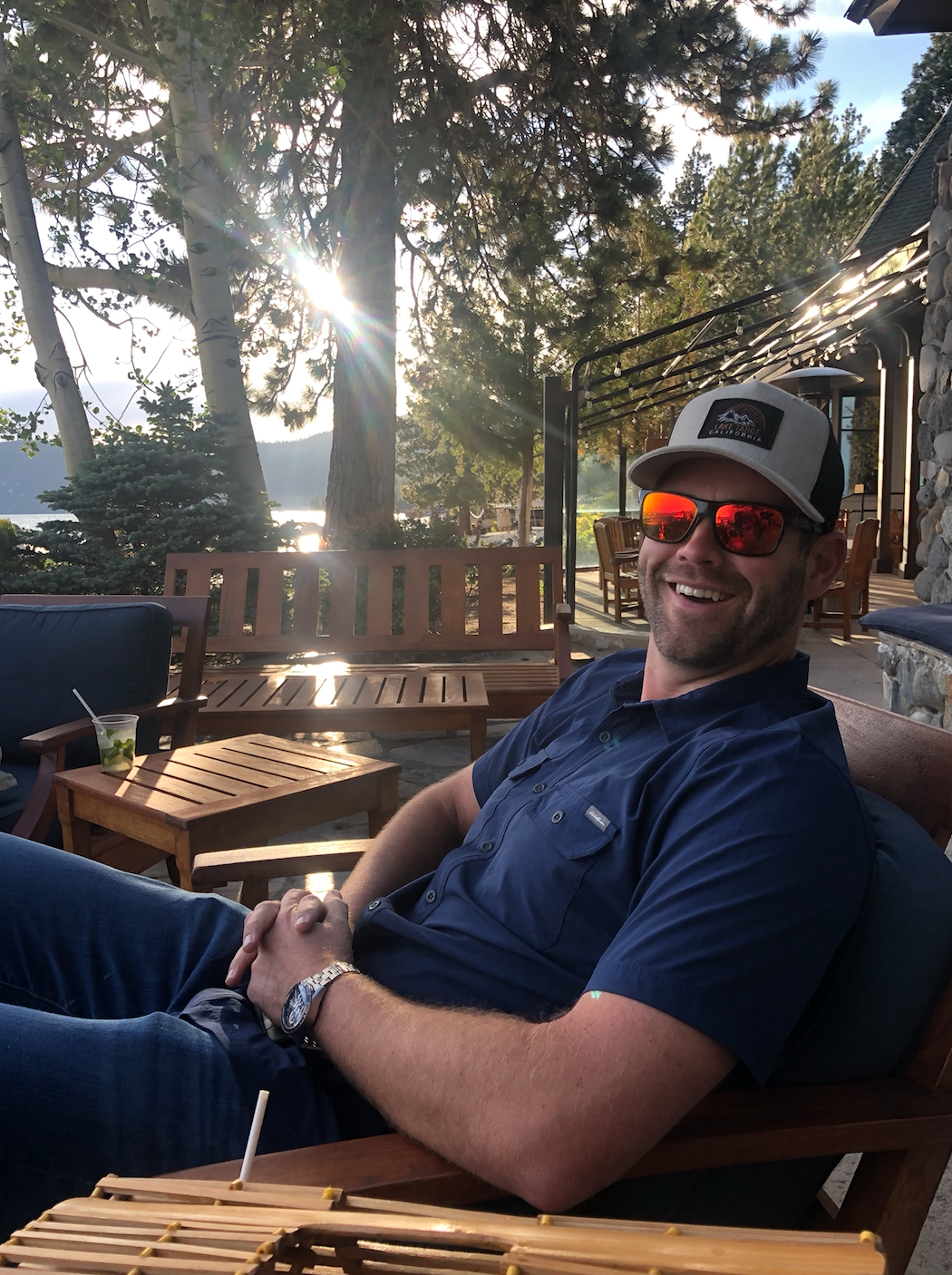 DAY THREE
We didn't have much time to do anything but grab breakfast before we made our way to Reno to fly back to Tulsa, but we loved the little cafe we ate at in North Tahoe and I grabbed this fun photo of a Defender while we were there so that was a win too!
Hope enjoyed this Part One and Part Two of our Five Day Romantic Getaway to Napa Valley and Tahoe!  If you haven't already, don't forget to check out PART ONE of our Getaway where I talked about our three day itinerary to Napa!  Now go pack a bag and get on an airplane and do a last minute getaway with your loved one and tell us where you go!
And you can shop the outfits that we took on our Napa and Tahoe trip down below.  Also, don't forget to pack a jacket if you go to Napa.  We were definitely not prepared for the cooler temps!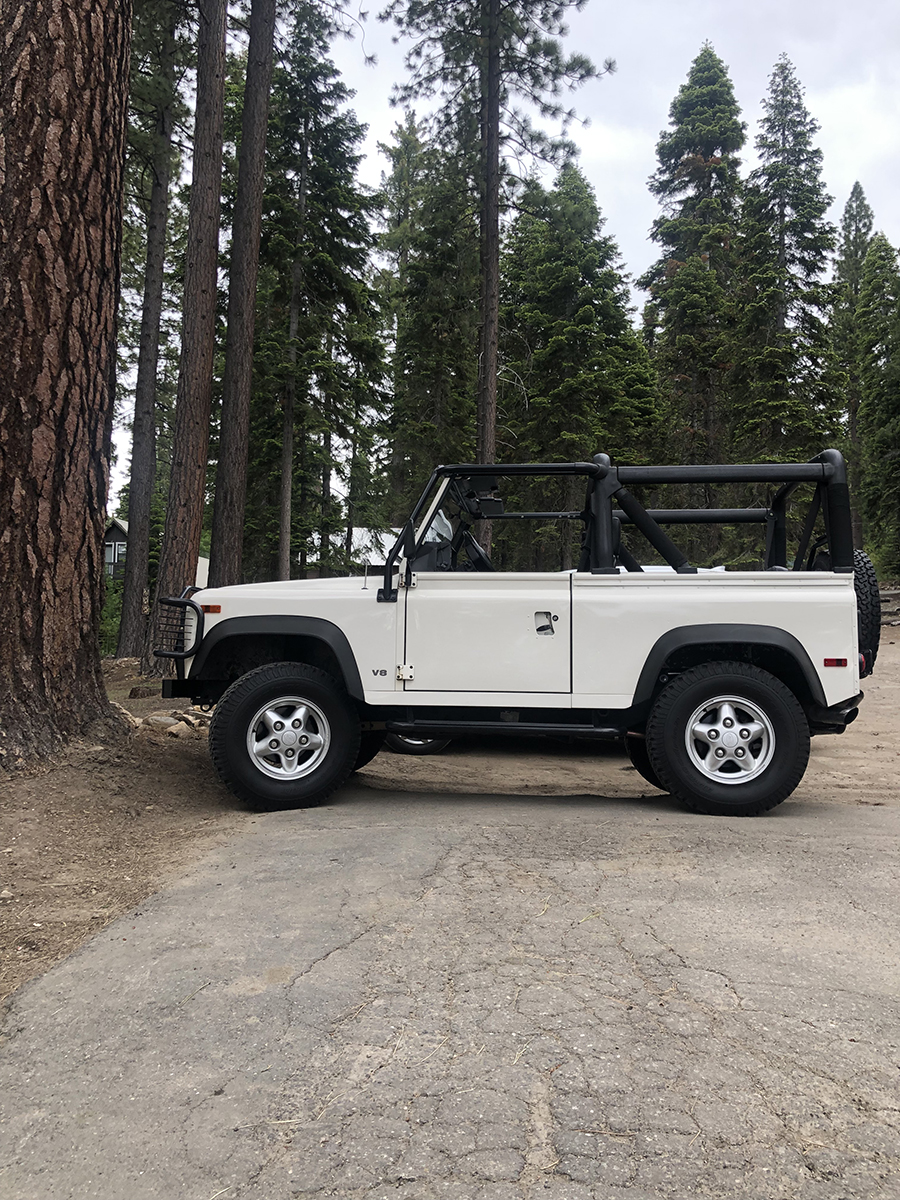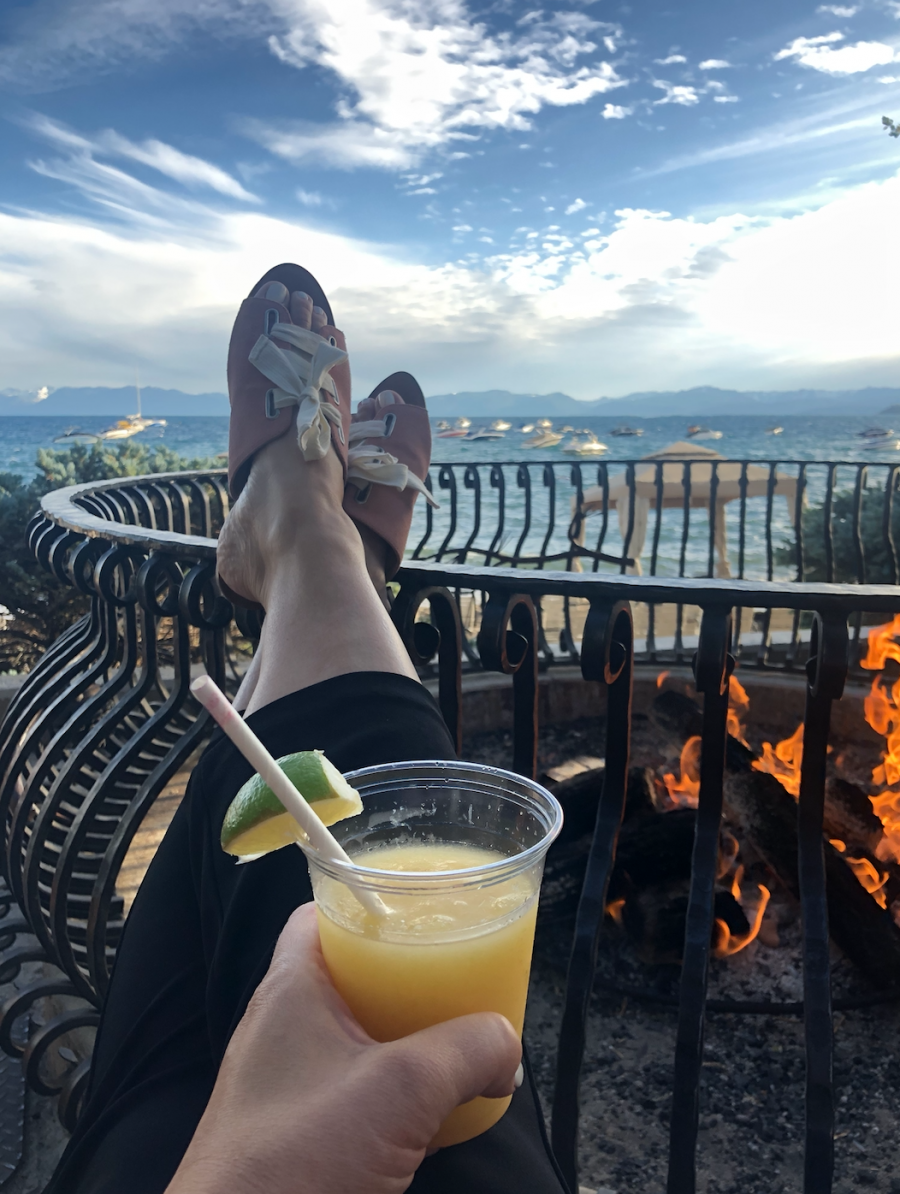 Shop our Napa and Tahoe trip here: