Happy Thanksgiving everyone! Emmy and I are excited to share this easy snack recipe with you this holiday season. It is tasty, festive, and fun to make.
Last Christmas, we shared our holy grail recipe for the best Christmas treat we have ever made – Christmas Crack.
This was a fast and easy snack recipe with Caramel Bugles, Golden Grahams, peanuts, pretzels, M&Ms, and white chocolate. We eat handfuls of this stuff in our house, and it is the easiest snack recipe EVER.
Now, it's Thanksgiving! Why not turn this treat into an easy Thanksgiving snack?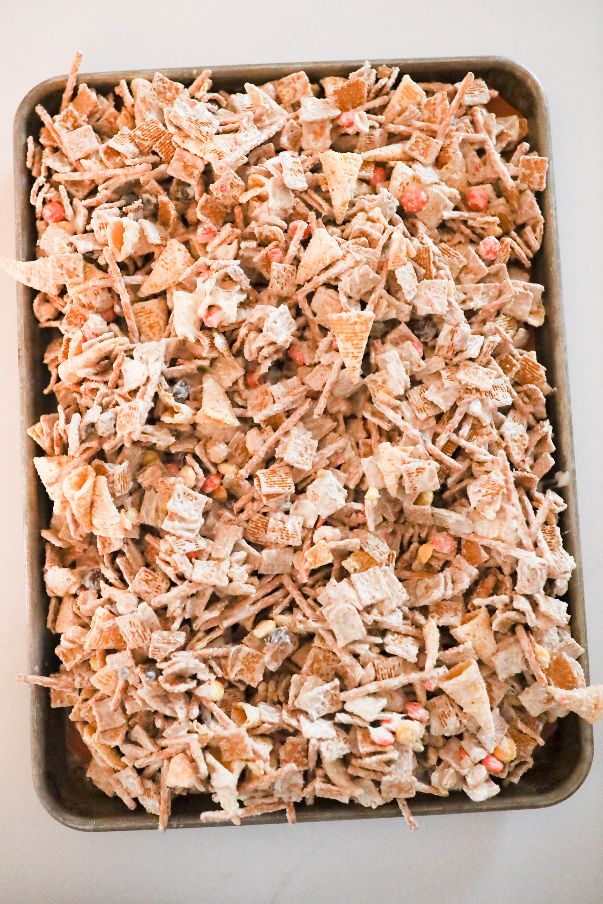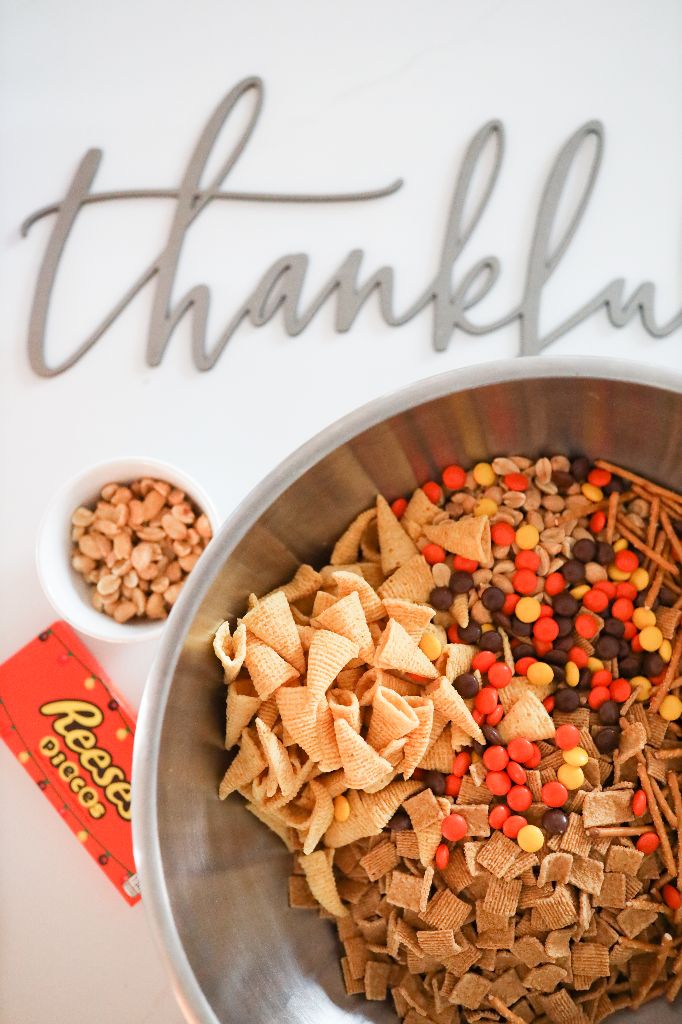 Try This No-Bake Holiday Snack Recipe for Fall!
In our original recipe, we featured the Christmas version of this snack. To make this a fall favorite, just change the color of the M&Ms. For example, we used Reese's Pieces instead of M&Ms to make this Thanksgiving Treat!
First, combine Reese's Pieces with Original Bugles. Then, add the other dry ingredients. Finally, melt the white chocolate and drizzle it over top. Yum! The colors are perfect for fall, and the peanut flavor packs a punch that is sure to have you reaching for more.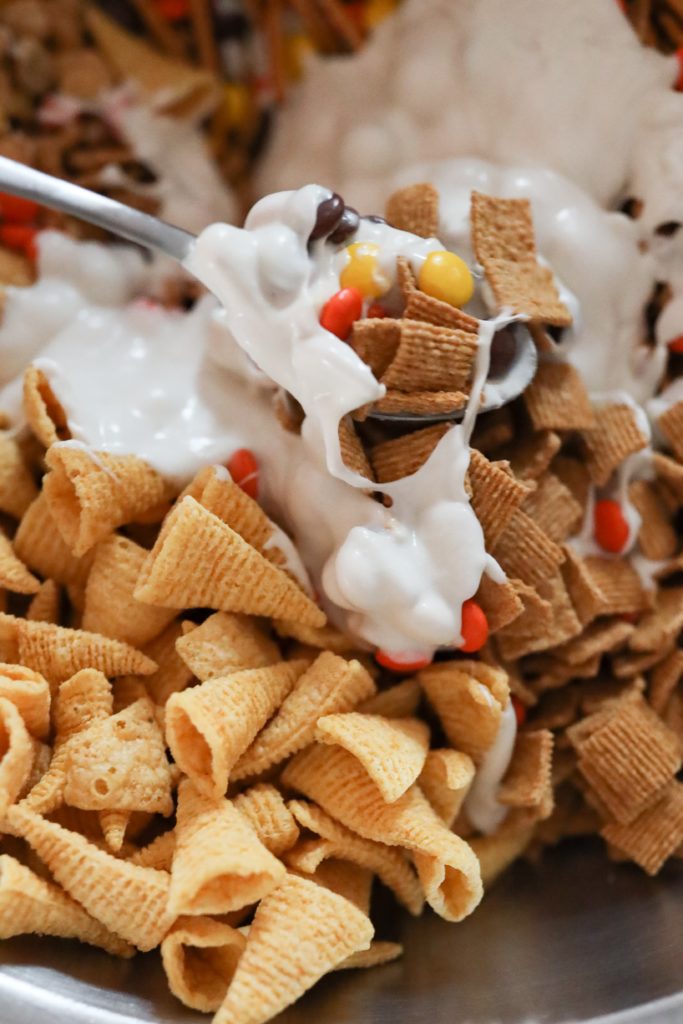 SHOP OUR FAVORITE KITCHEN PRODUCTS HERE (SCROLL AND TAP TO SHOP)

Treat Your Guests to This Easy Snack Recipe!
Emmy and I love to make this easy snack recipe for our family and friends. Before we eat it all, we like to display this treat on simple but elegant serve-ware. We have even used it as part of our Thanksgiving table centerpiece. You can shop our favorite Thanksgiving table decor at CC+Mike: The Shop.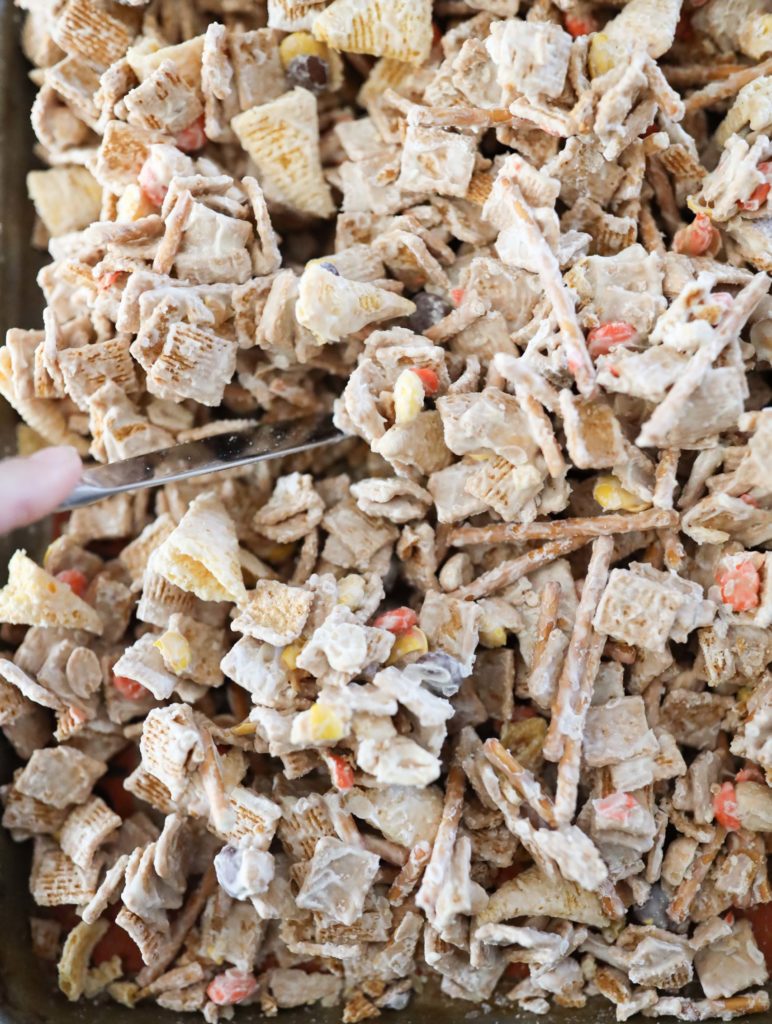 SHOP OUR FAVORITE SERVE-WARE and KITCHEN DECOR HERE:

If your guests can't come to you this holiday season, then this no-bake holiday snack is perfect! You can make it in bulk and split the treats into goodie bags, so you can deliver this easy snack recipe to loved ones, neighbors, or anyone you would like to thank this Thanksgiving.
SHOP OUR KITCHEN HERE:

We hope this recipe is a yummy and beautiful addition to your Thanksgiving table. We know it will look great in your kitchen when you have company over! If you feel like your kitchen needs an update before you have company again, check out our 3 step guide to deciding when to refresh your kitchen.
We invite you to also try out our other easy holiday recipes, especially our low-calorie holiday drinks.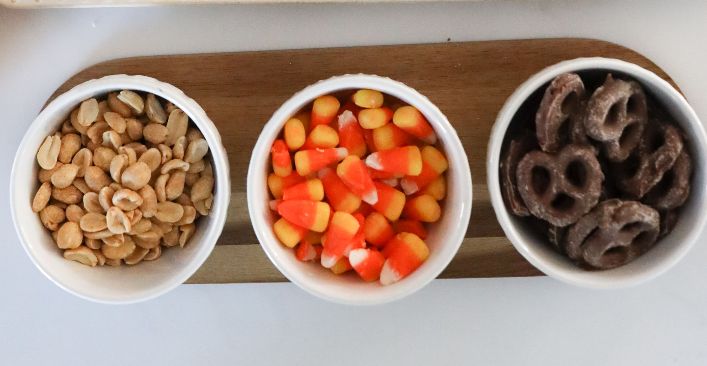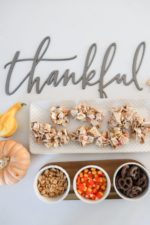 Servings

Prep Time

12

people

5

minutes
Servings

Prep Time

12

people

5

minutes
Servings

Prep Time

12

people

5

minutes

Servings

Prep Time

12

people

5

minutes
Instructions: Mix all the dry ingredients together. Pour the white chocolate over the top and stir well. Pour out onto wax paper and allow it to dry until the mixture hardens. Break into pieces and put on a serving tray!