Hey everyone! If you have been following CC+Mike, you'll know that I've been super excited to share some of our recent projects with you all. Today's the day! After all our hard work we are ready to reveal Cohen's new bedroom design. During the lockdown last spring, I got sick and tired of my boys' bedrooms being an absolute disaster. No, seriously, they were tragic, you guys. Since my boys' rooms were upstairs, I've had an "out of sight out of mind" mentality ever since we moved in. Once we were under stay at home orders, I just couldn't take it anymore! I finally broke out the paintbrush and started the process of redoing Cohen's bedroom. In this post I'll be sharing more about the design process and all of the exciting changes we made in this teen bedroom reveal!
You might also recognize the amazing mid-century modern nightstands from our kid's bedroom furniture blog post we did with Walmart. I love to feature more affordable items like these in our projects! It shows you don't have to break the bank to find cool pieces for your design. We also featured the art from Cohen's room in another post featuring framed art ideas! I love the symmetry it creates, especially with the antique-inspired wall lamps.
I wanted to keep the windows as light as possible. With such a bold color palette I didn't want the room to feel like a cave during the day. So, I picked these beautiful Teton drapes! They are part of a new custom CC+Mike collection with Honey Pleat. I absolutely love their versatility and how fresh they look. And they look amazing with the wallpaper!
Teen rooms are a great opportunity to use even small nooks and crannies and corners to add meaningful details! On that same wall, I wanted to add something special for Cohen. A lot of our favorite family memories have been made in our RV, traveling around the United States to national parks so I wanted to incorporate that into the room. I put some calendars from our national park travels in these fun wire racks from Walmart. They're a small reminder of our time as a family that I know he'll love!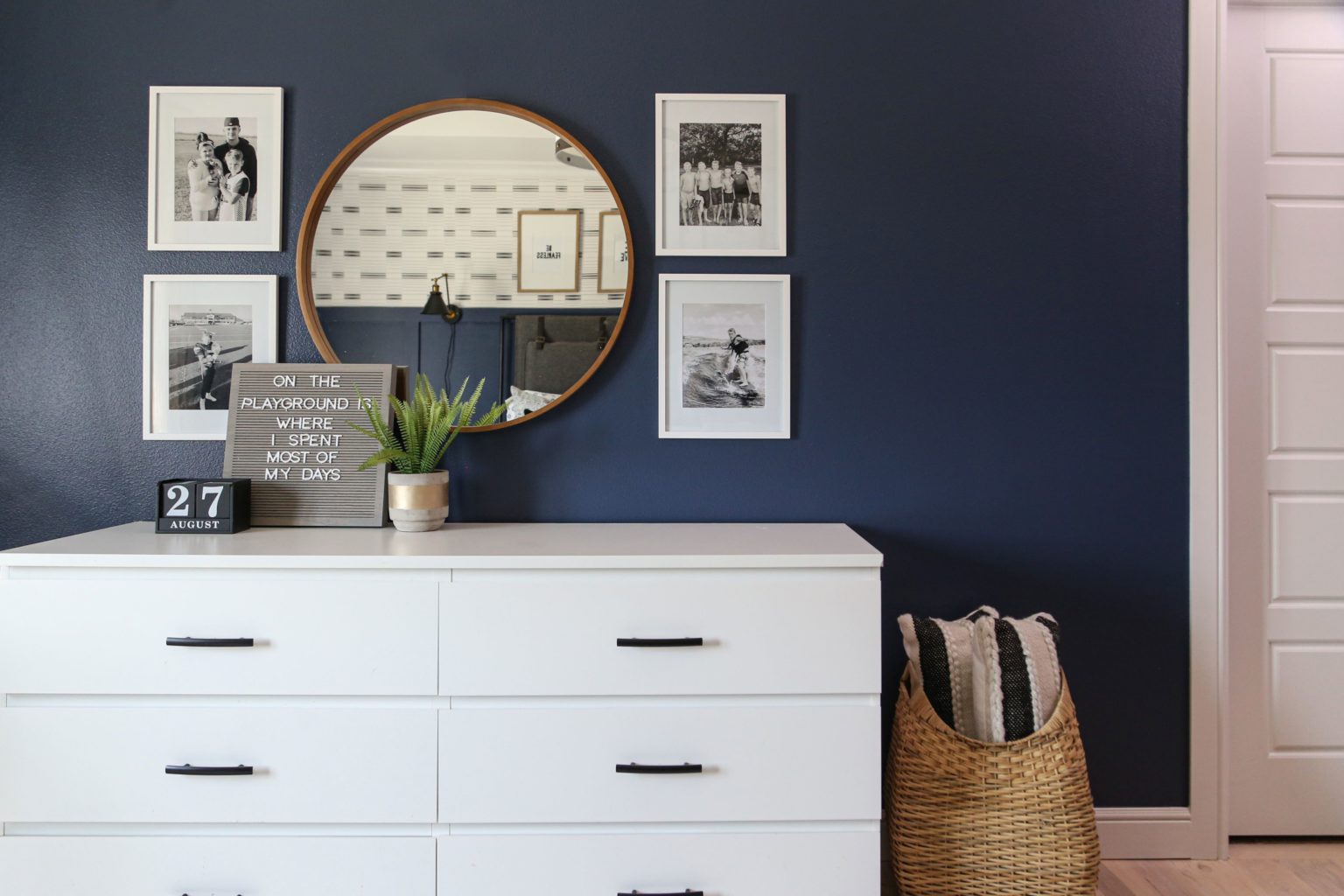 On the wall opposite the bed, I staged Cohen's dresser with this beautiful Kate and Laurel Hutton round mirror. So cool! I also wanted to feature some fun and youthful seating options in the room. I hung this Gymax hammock chair from Walmart in the corner for Cohen to lounge in! Hanging chairs and egg chairs are some of my favorites to add to a teen bedroom.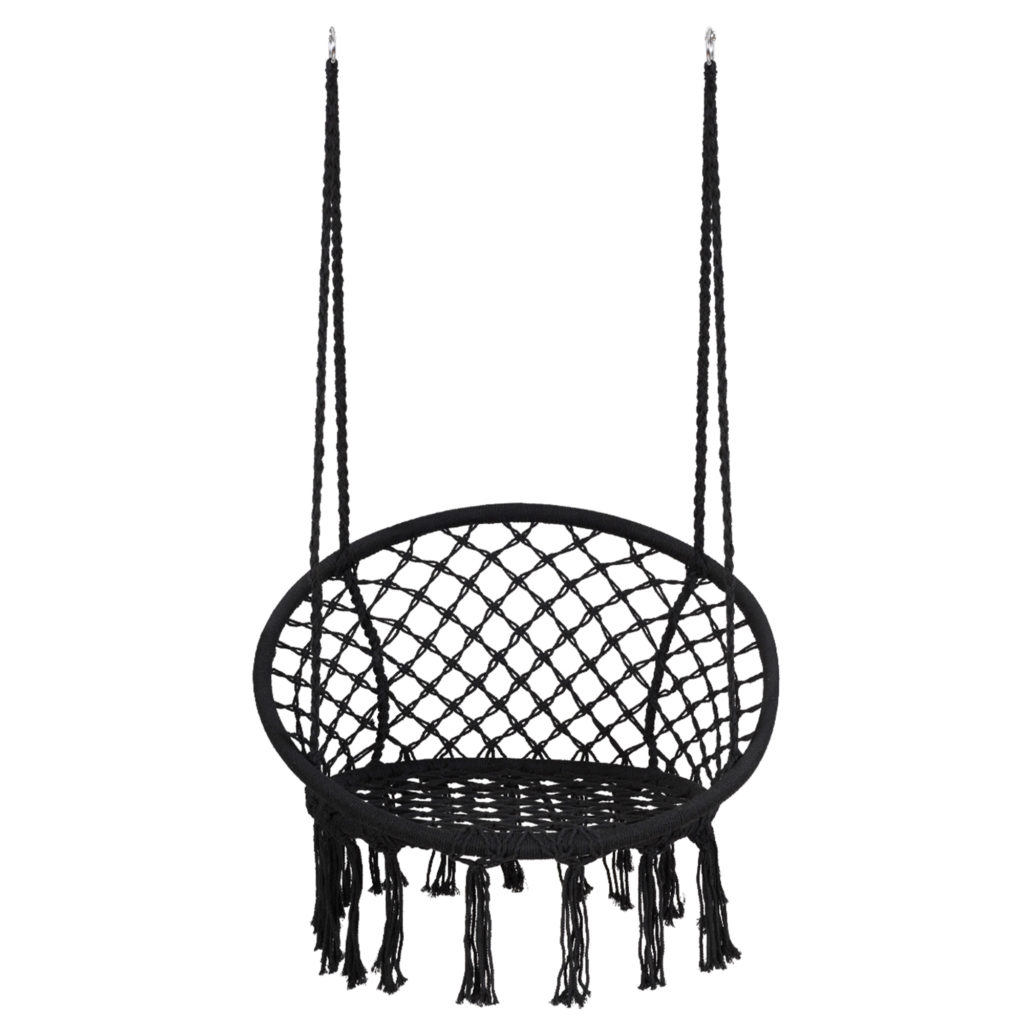 I hope you all enjoyed seeing how we transformed Cohen's room for this teen bedroom reveal! This is one good thing that has come out of being home all the time. All it takes is a little inspiration and some white paint to get the ball rolling. Stay tuned for more room reveals! I can't wait to share more with you soon.