Last month, we showed you some design plans that we had put together for boys' rooms, and this month we are excited to share 10 Affordable Kid's Framed Art Ideas with Walmart. We are having so much fun decorating all these boys' spaces lately including our own teen room and Cohen's bedroom! We aren't revealing Cohen's entire bedroom just yet. There are just a couple of finishing touches we have to put on the space, BUT, we are sharing some fun little spaces in his room where we used affordable Walmart kids' furniture, art, and more to decorate and complete his room.
My Top 10 Kids Framed Art Picks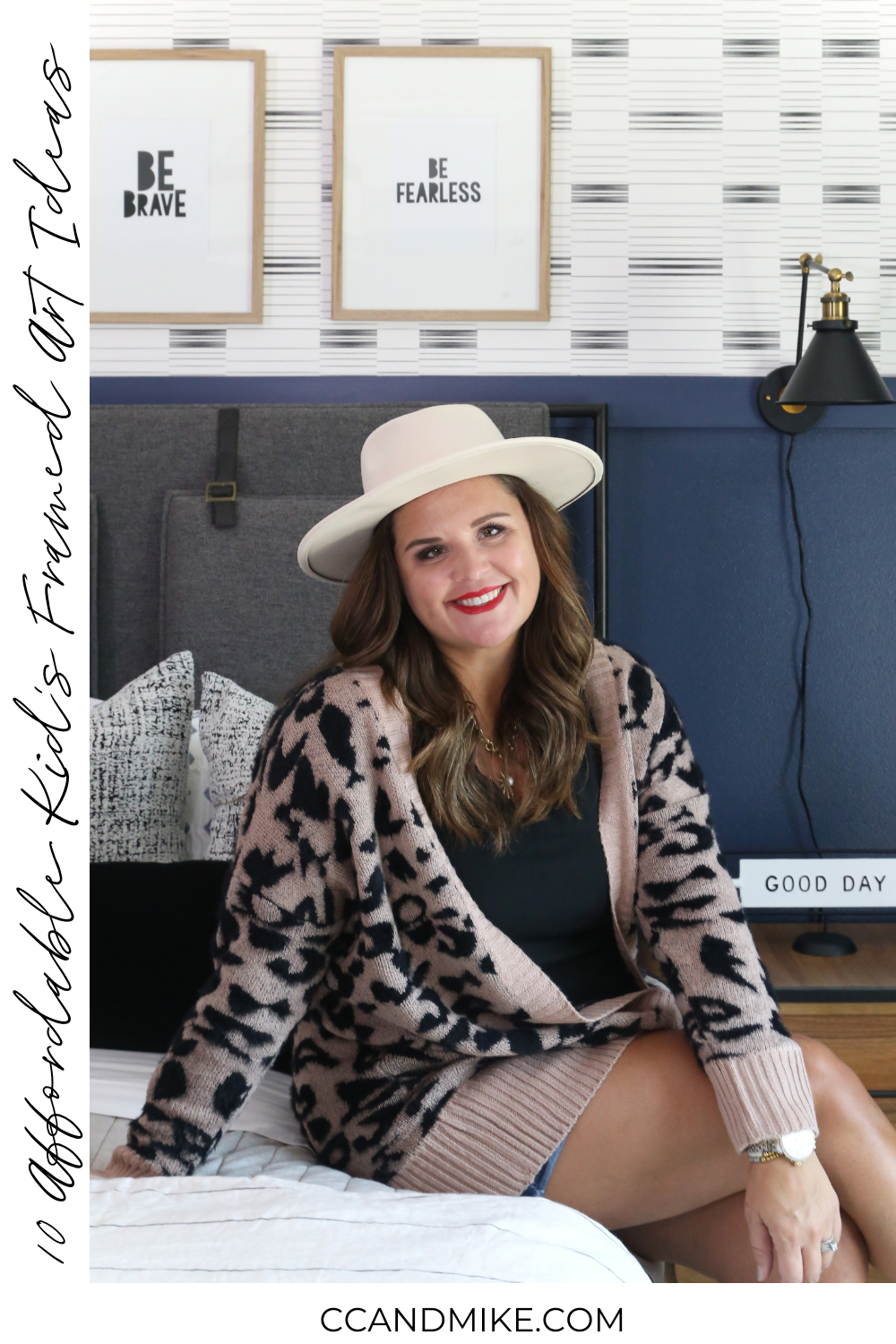 I specifically want to talk about Affordable Kid's Framed Art Ideas in this post because I think art is so important to finishing a space and oftentimes, people have a hard time finding great kid's art. In this post, I'm giving you 10 AFFORDABLE KID'S FRAMED ART IDEAS with Walmart so that you can finish out your room to perfection without breaking the bank!
SHOP CC'S WALMART FASHION FAVES HERE: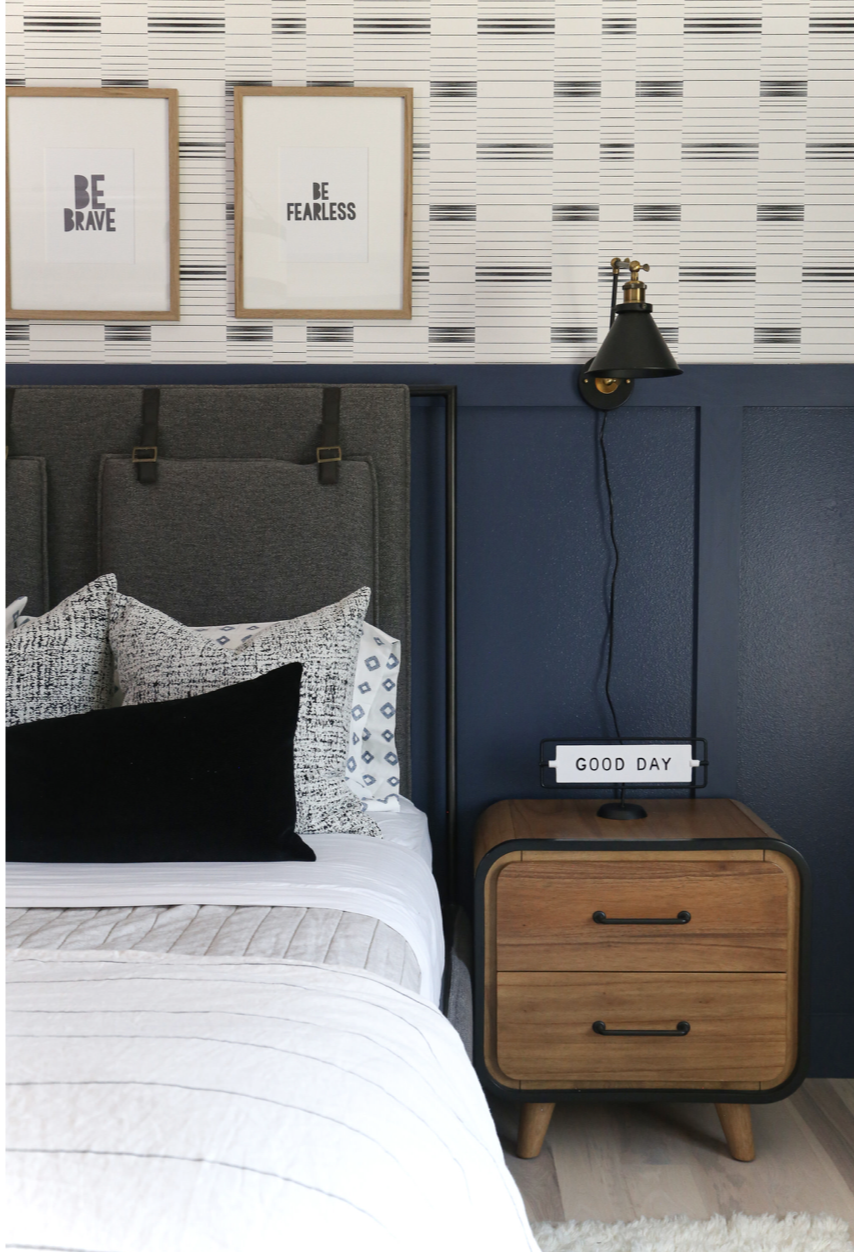 1. Be Epic, Be Brave, Be Fearless!
SCROLL AND TAP TO SHOP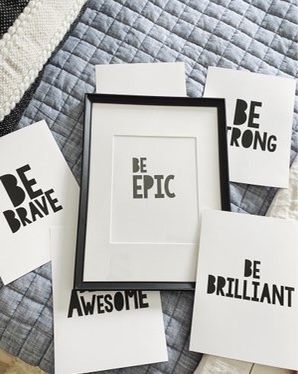 These cute $7 graphic prints are my top pick for framed kid's art and they are SO affordable! The ones that we chose for Cohen's room were Be Epic, Be Brave, and Be Fearless but there are several other great options as well like Be Strong, Be Awesome, and Be Brilliant. We customized the prints with some cute natural wood gallery frames from Walmart. We love how the natural wood frames look with the black and white graphic prints, but there are a lot of great Better Homes & Gardens gallery frame options as well if you would like a white or black frame for your space!
SHOP OUR FAVORITE GALLERY FRAMES HERE

I love creating gallery walls. My background is in photography, so I have photos of my family and our travels throughout the house. Walmart has so many options for frames that make it easy and affordable to frame family art, photos, post cards, and pictures with friends to create gallery walls in your kid's bedrooms. Classic Black is always a good choice when you're looking to do a statement gallery wall and we absolutely love the Better Homes and Gardens 11×14 frame matted for an 8×10.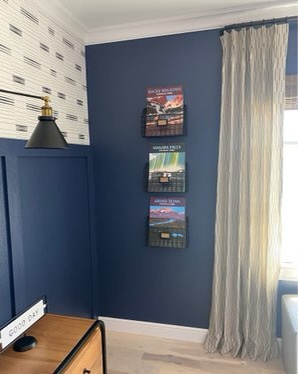 4. Good Vibes Only Sign
This artwork is gender neutral and would be perfect for any teen room! I am eyeing it to be in our teen hangout room or our bunk bed room so as soon as I decide I will share the photos with you guys!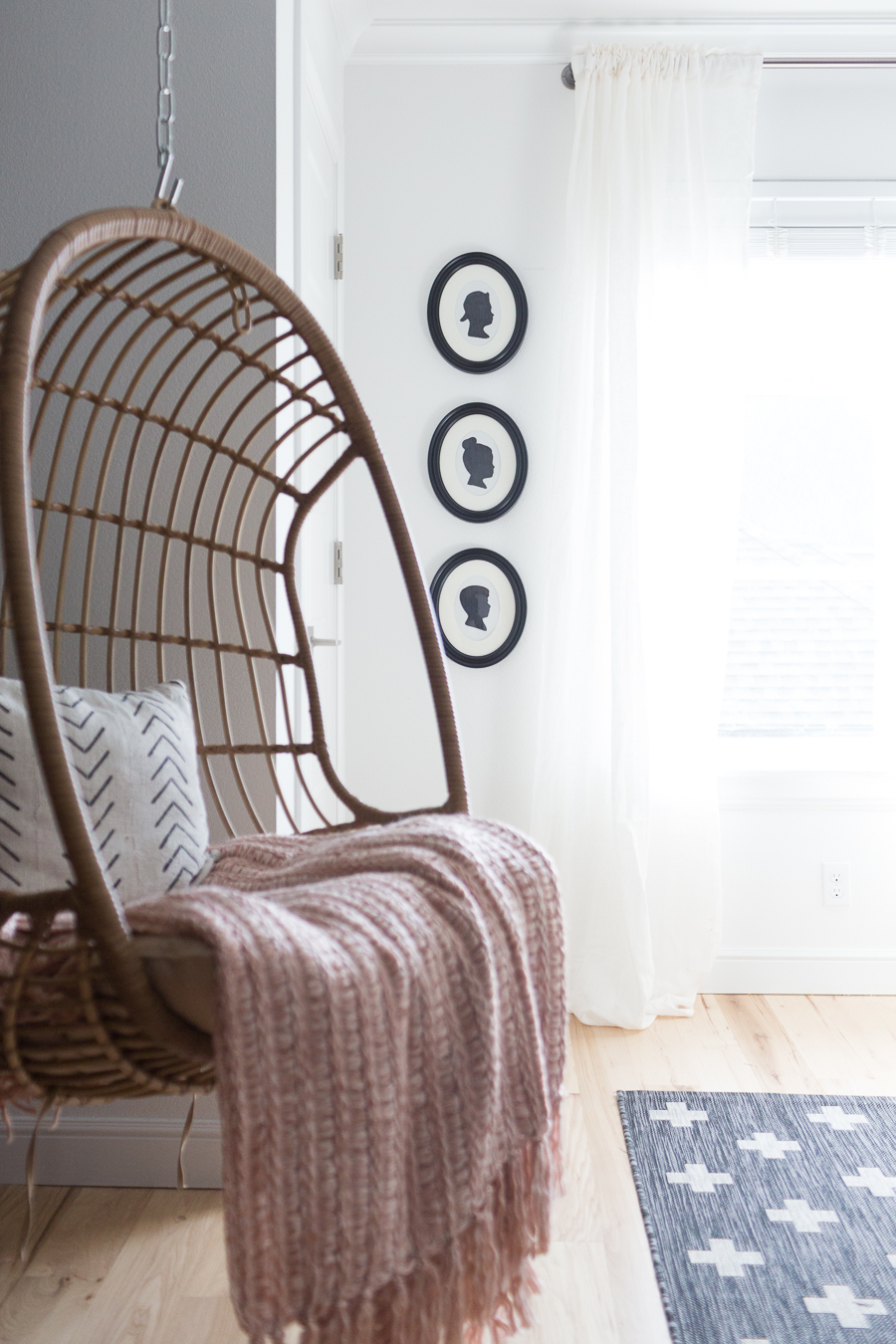 Emmy and I did this DIY Framed Silhouette Art for our teen hangout room. It is super easy and a great way to personalize any space. You would never know these oval frames from Walmart are only $5.00!
I mean can I get an AMEN?!? I know the Miller kids definitely need this Alexa Clean My Room in their bedrooms because goodness knows they aren't cleaning up after themselves – ha! Does anyone else need this one for their kids as well?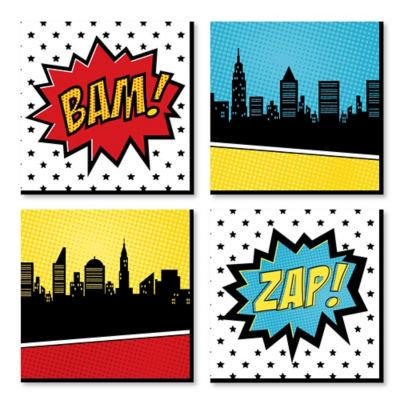 This set of four Super Hero prints is SO CUTE! I'm just itching for someone to hire me and tell me they have a son who loves super heroes because I'm so going to use this set when that happens!
This if from the Drew Barrymore Flower Home line and we are absolutely loving this fun, statement art that is such a great price point.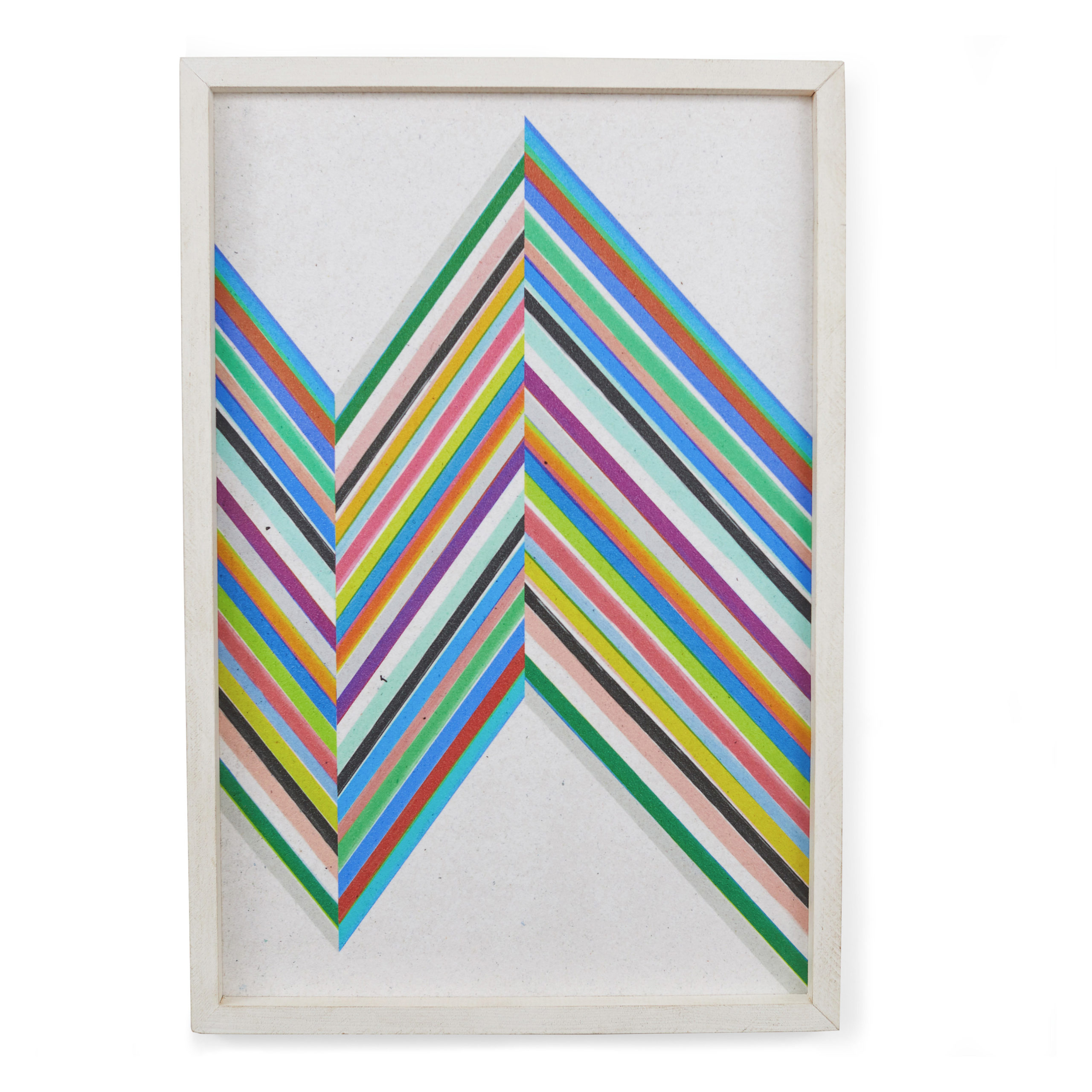 This is also from the Drew Barrymore Flower Kids line and I absolutely love the bright colors and clean lines.
10. Sports Art
If you're looking for some cool vintage sports art, I absolutely love these framed prints! These are perfect for boy's bedrooms!
SHOP ALL OUR FAVORITE BOYS ROOM PRODUCTS HERE: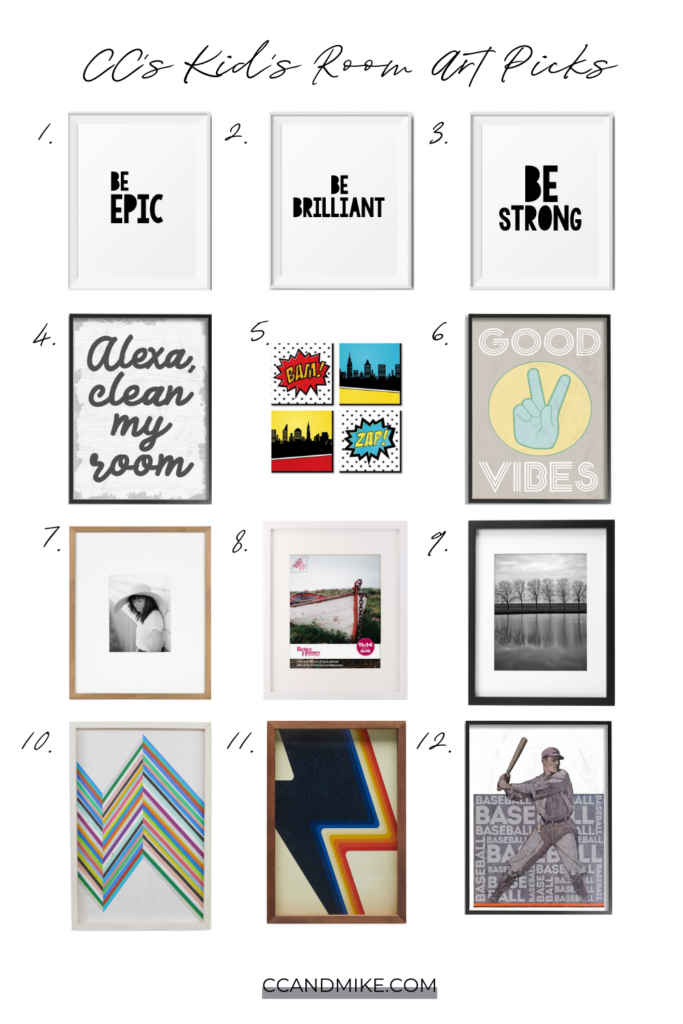 ONE | TWO | THREE | FOUR | FIVE | SIX | SEVEN | EIGHT | NINE | TEN | ELEVEN | TWELVE |
SHOP ALL OUR FAVORITE WALMART KID'S ART HERE: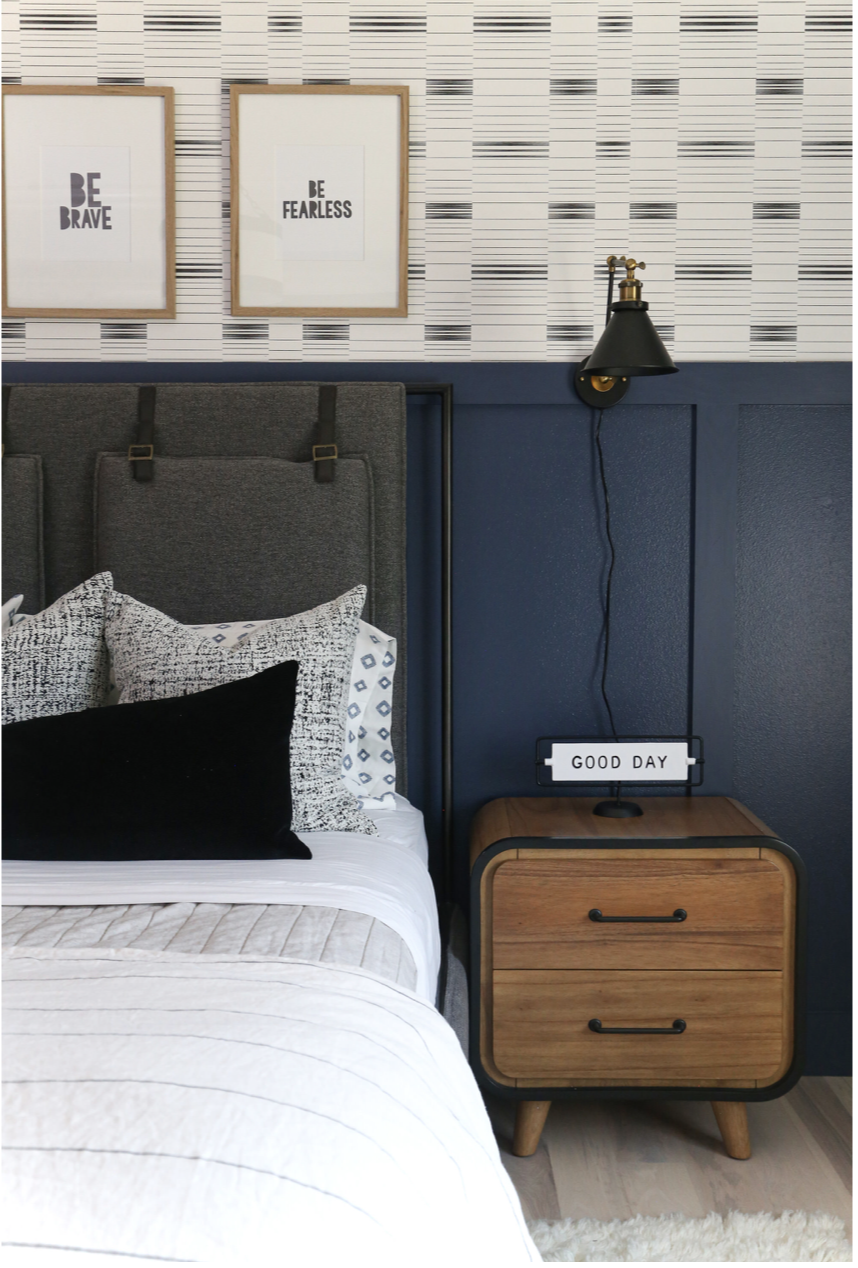 We hope you enjoyed this post sharing 10 Affordable Kids Framed Art Ideas. Stay tuned next week when we share more of the boy's rooms and the large furniture you can buy including this oak night stand and much more! If you're looking for some of other ideas for affordable kid's bedroom decor you can check out our other posts with Walmart Home:
Affordable Kid's Lounge Chairs
How to Decorate Boy's Rooms on a Budget
Stay Tuned for our next post with Walmart Home where we will talk about all the great large furniture options for kid's spaces like beds, night stands, dressers, bookcases and more!
SHOP ALL OUR FAVORITE BOYS ROOM PRODUCTS HERE: